Find stories, riders,
ambassadors

Motul
03 January
Anastasia Nifontova is a cross-country rally champion who is taking on the Dakar for a second time. This year, however, she'll do it without the Husqvarna factory support! She'll be out there on her own as a 'Original by Motul' rider. We caught up with the Russian for a quick chat before she left for Peru.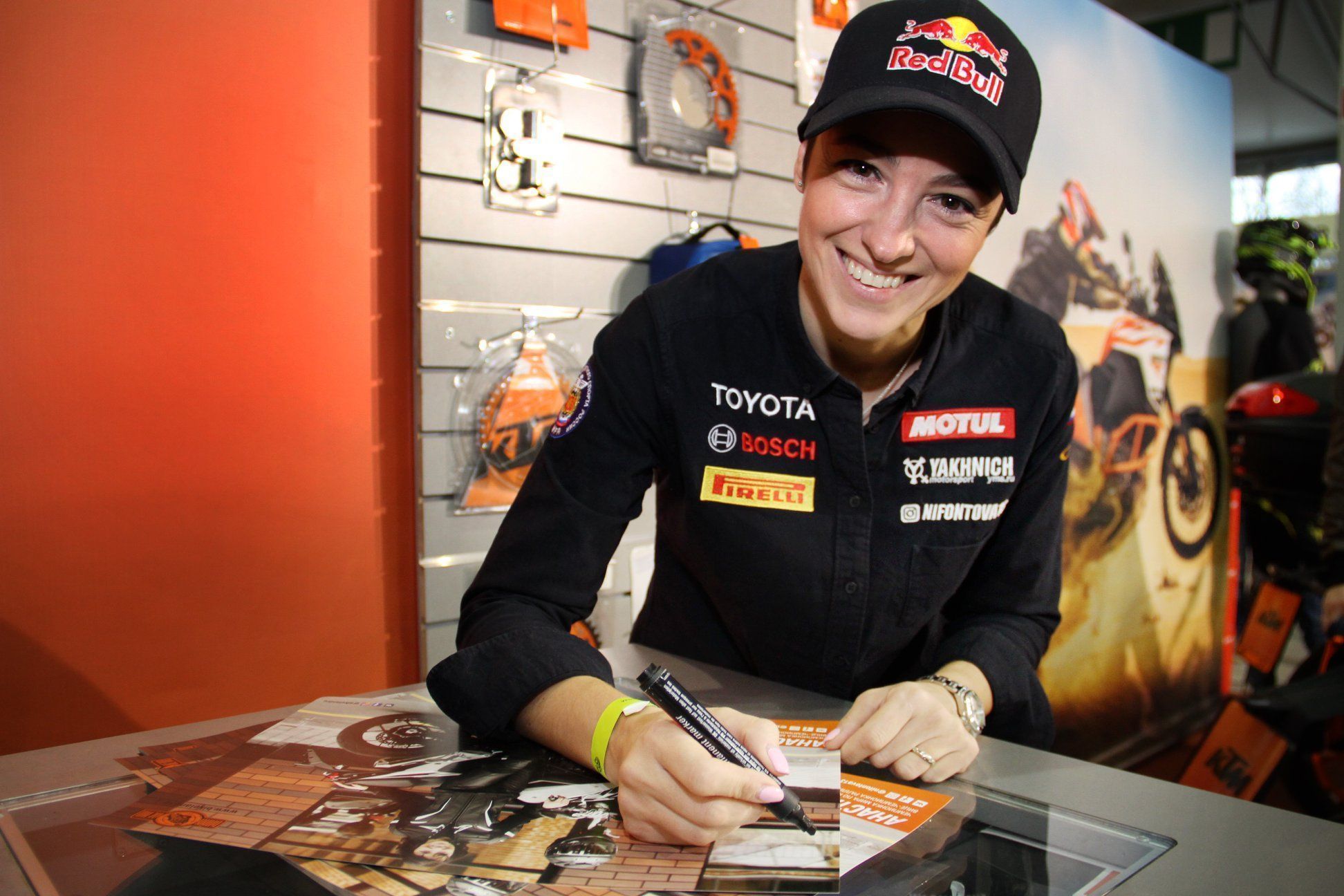 Anastasia, can you introduce yourself?
Sure, I come from Moscow where I run a small motorbike shop with my husband, but I've been riding and competing on motorcycles on and off for almost twenty years now. In 2015 I became World Champion in the women's category of the Cross-Country Rally Championship. In 2017, I participated in the Dakar for the first time with Husqvarna and managed to finish it too.
You'll participate this year as a 'Original by Motul' rider. What does that entail?
Basically, you're pretty much on your own. The rules state that I cannot receive any external support apart from other Motul riders. So, on top of competing in the toughest race in the world I'm also responsible for my own service and repairs after each stage. I'm usually not that good at the mechanical side, but I've been training with my mechanics here for a long time so I should be fine.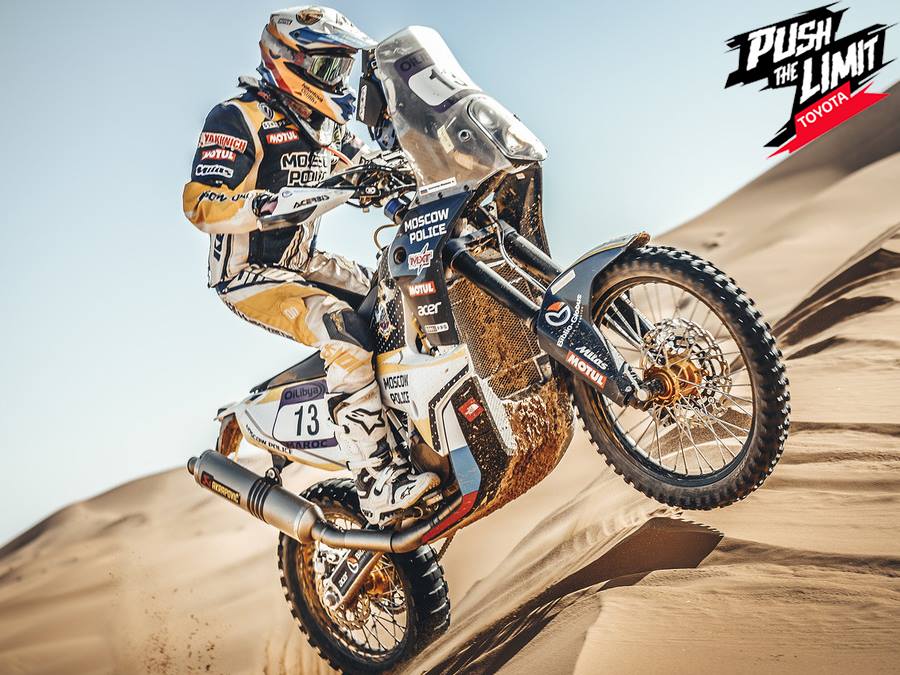 You already participated in 2017. How was the experience?
I can put it in one sentence: it was really, really tough. Especially physically. Every day, you spend between 12 to 15 hours on your bike. One day I even spent 19 hours riding. That takes real stamina. You have to often fight through the fatigue, and that can be tough both physically and mentally.
Like a lot of other riders, you've also had some experience on four wheels, but you always come back to the bike...?
(Laughs) Yes, this year I teamed up with Toyota Russia to have a go at cross-country rally raid in a car and I was really surprised. It's much less physically demanding than doing the same thing on the bike, so when I'm old that will be a good option. But I love to ride bikes and I don't think I'm too old yet, so for now I'm sticking to two wheels most of the time, but who knows what might come later.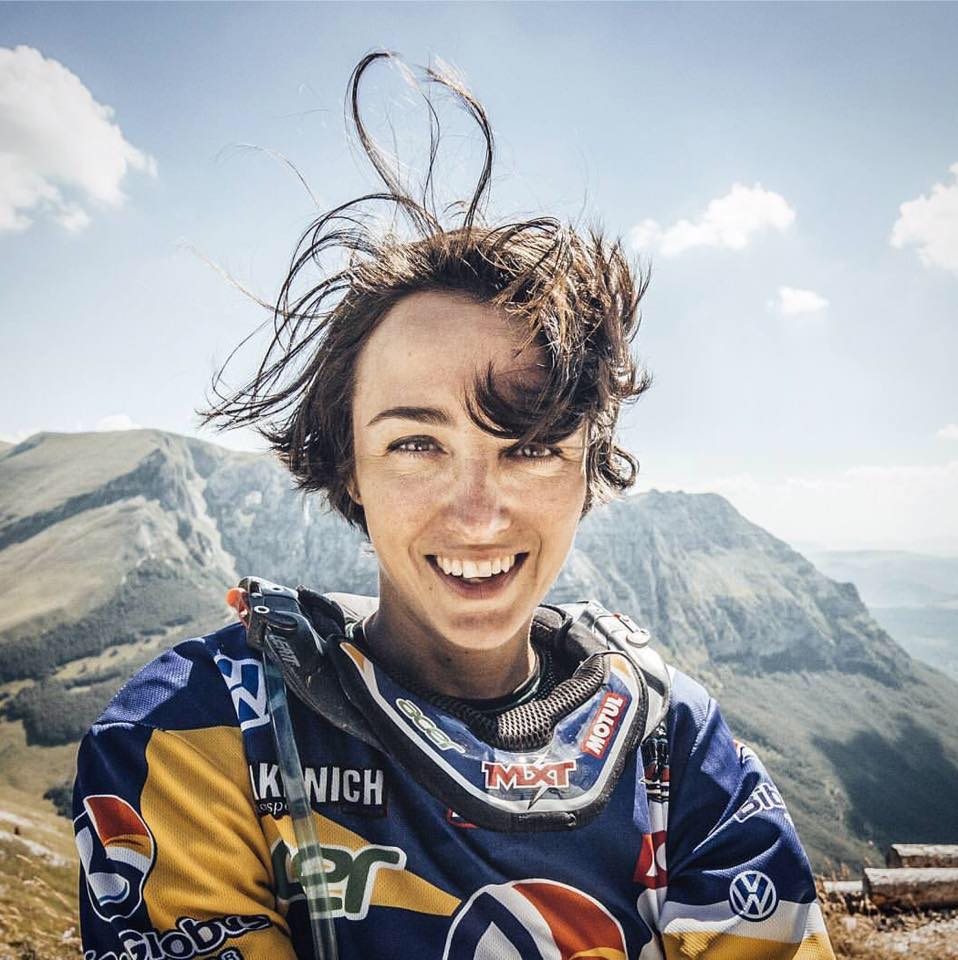 This year's race is going to be based 100 percent in Peru and most of the stages will be made up of sandy dunes. Is that something you're looking forward to? Opinions seem to be mixed.
I love dunes! I've never been to Peru before, so that will be a great experience in itself, but I have raced in the dunes of Abu Dhabi before and it's one of my favourite races, so I'm really looking forward to it.
How hard is it to ride and navigate on your own?
It can be tricky. If you look at the road book for too long you might find yourself upside down in a ditch before you know what's happened. It's something we train a lot though, so I'm used to it now. On top of that, I don't believe we will be opening the roads so I can often just follow the tracks that the fast factory riders have left behind. But even then, you still have to keep your wits about you because some sections are run twice so you can end up following the tracks from the day before.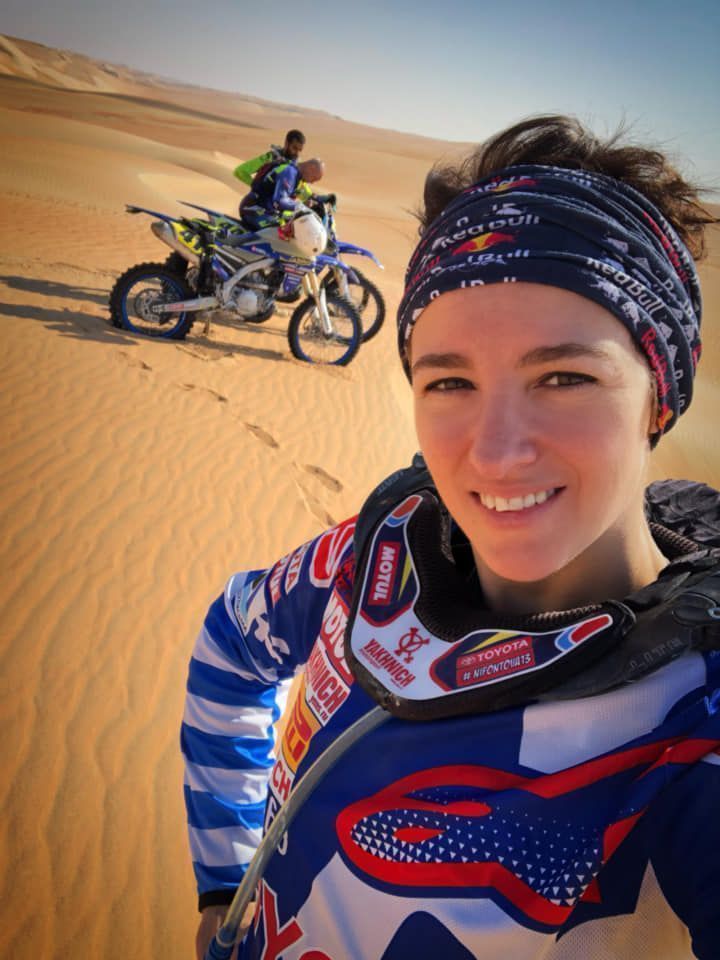 You've talked about long days on the bike, up to 19 hours. Where does your mind wonder to as you're driving those long liaisons?
It can be anything really, depending on my mood. I usually have headphones in so I can listen to music, and sometimes I sing along (laughs).