Find stories, riders,
ambassadors

Motul
05 January
The Dakar 2019 rally is departing on Sunday 6th of January 2019, travelling 5.000 km through the beautiful scenery of Peru in South America and ending the 17th of January. Over 500 people in roughly 300 vehicles take part in the most demanding rally of the year. How do you keep up with the latest news, reports and results? Well, we've sorted out all apps, TV, websites and the social channels for you.

WEBSITES
E-MAIL
SOCIAL MEDIA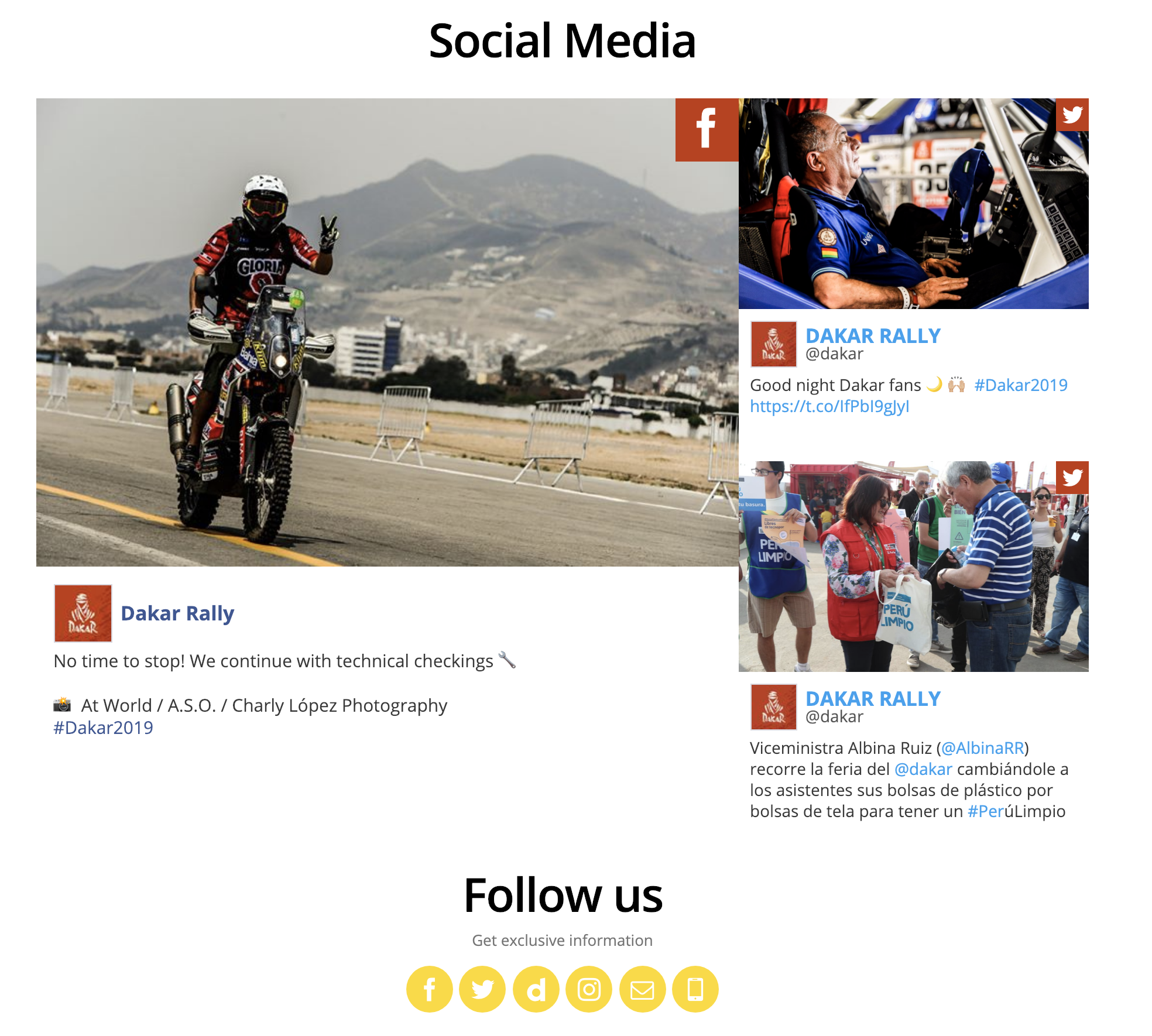 Below is a listing of all social pages, where you can follow the rally. Pick your favorite one!
Or you can simply search on the following hashtags on your social media: #Dakar2019 #DakarPeru #DakarHeroes #FeriaDakar
DEDICATED DAKAR APP
More dedicated, you can follow the 2019 Dakar LIVE and directly on your smartphone by downloading the app here: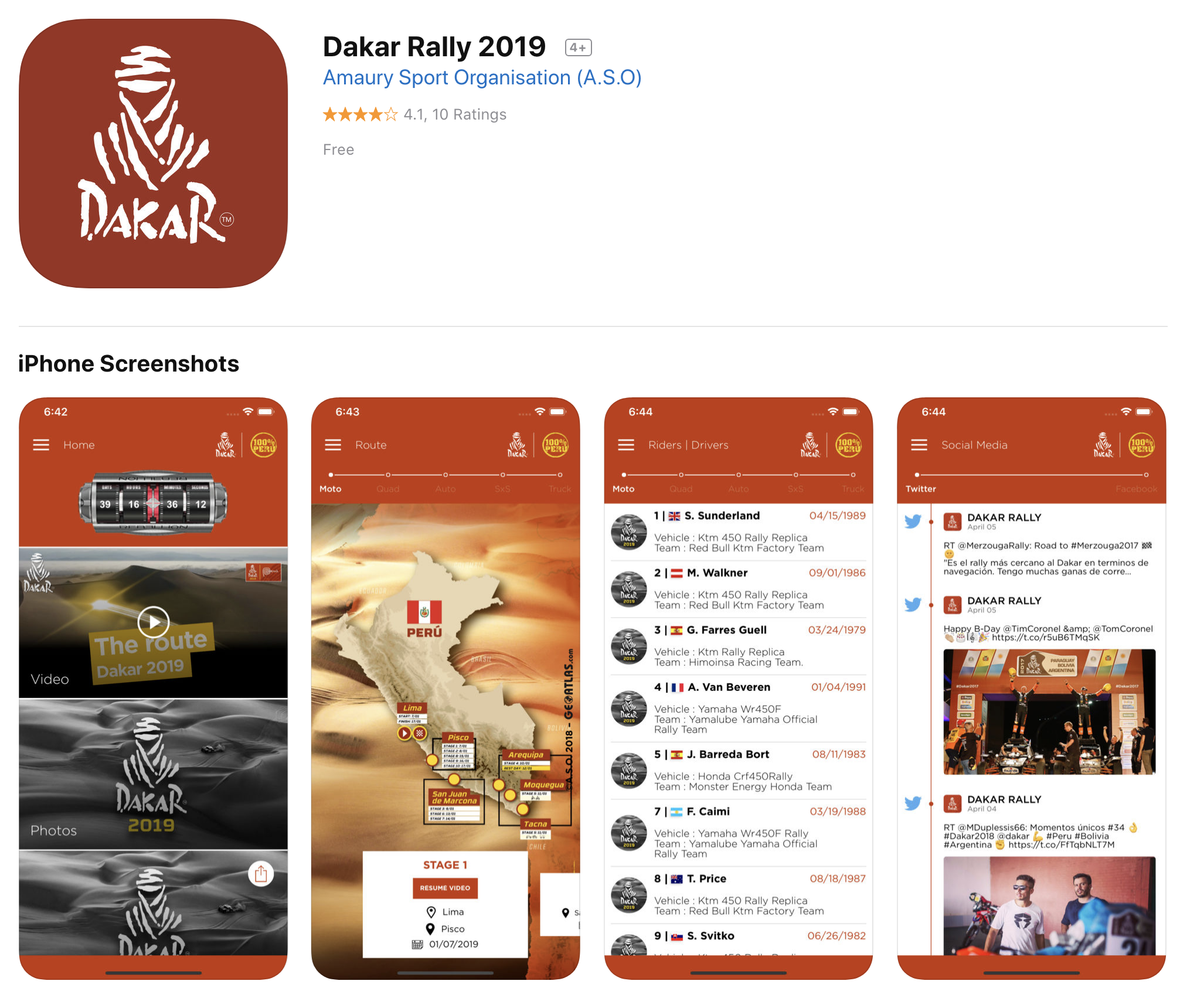 TELEVISION CHANNELS
On television, you can follow the Dakar in Peru and France with the schedule below, or you can check on the Dakar website the official broadcasters for your country.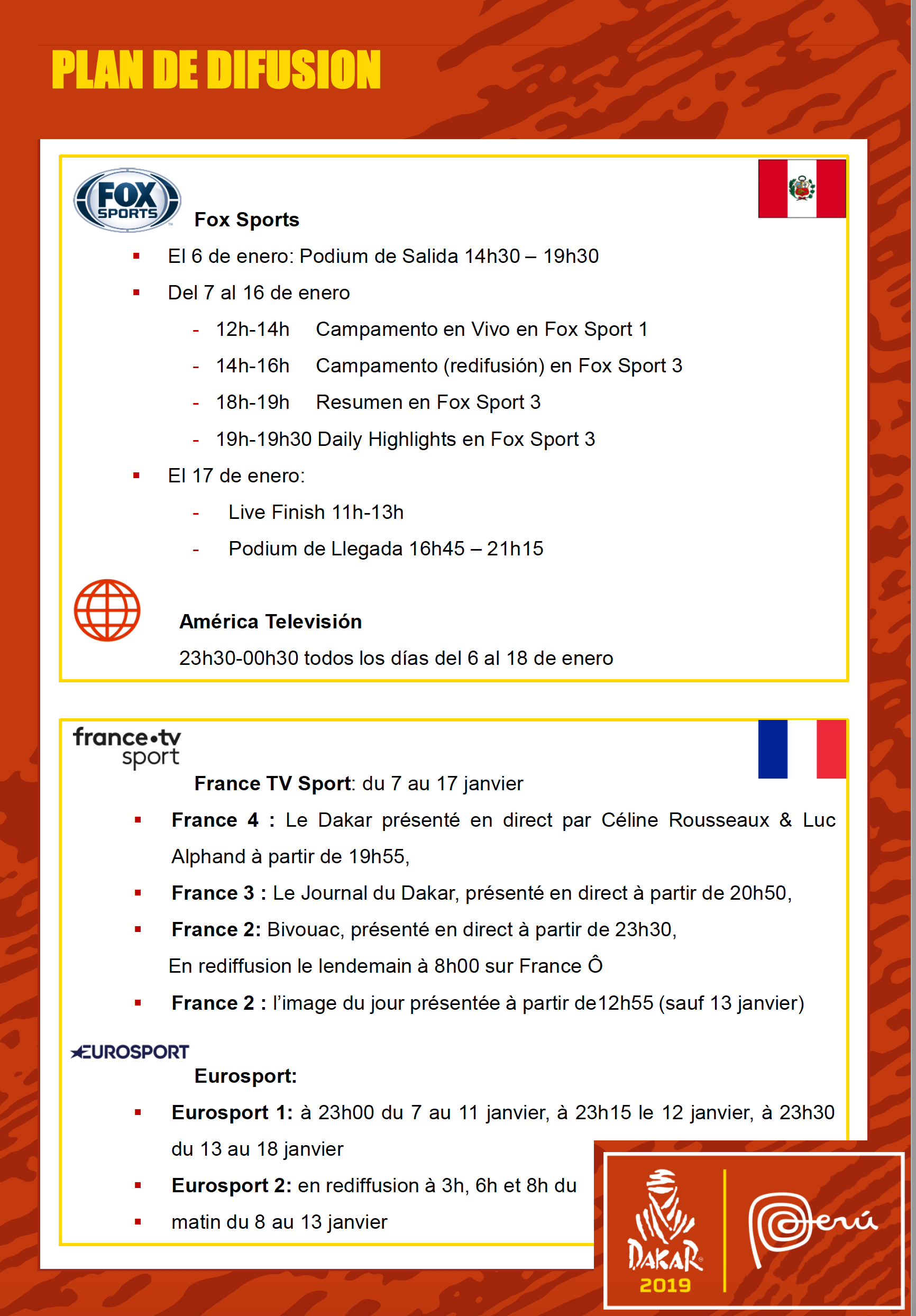 Stay tuned and enjoy the adventures of the most demanding rally in the world, proudly supported by Motul!
Dakar 2019.
Dream. Dare. Live it.