Find stories, riders,
ambassadors

Motul
18 January
The Dakar is often dominated by overseas teams, all flocking to the South American desert, but there is also some interesting local talent. We sat down with the Alta Ruta 4X4 crew and their driver Francisco Leon to talk about how to bring their extensive local experience to the table. It was a meeting worth having, because the team topped the T1 S class rankings.

What is the history of the team? It seems much more than just rally raid.
Alta Ruta 4X4 started because we wanted to create a company doing something that we all loved. So, we launched a 4X4 expedition and training company. We started out in 2002 and we've really grown since then. We've been doing international events in Namibia and Morocco, and not long ago the Peruvian government even hired us. We're very proud of what we do and have achieved, and especially to see that some of the clients that came to us for training are now participating in the Dakar.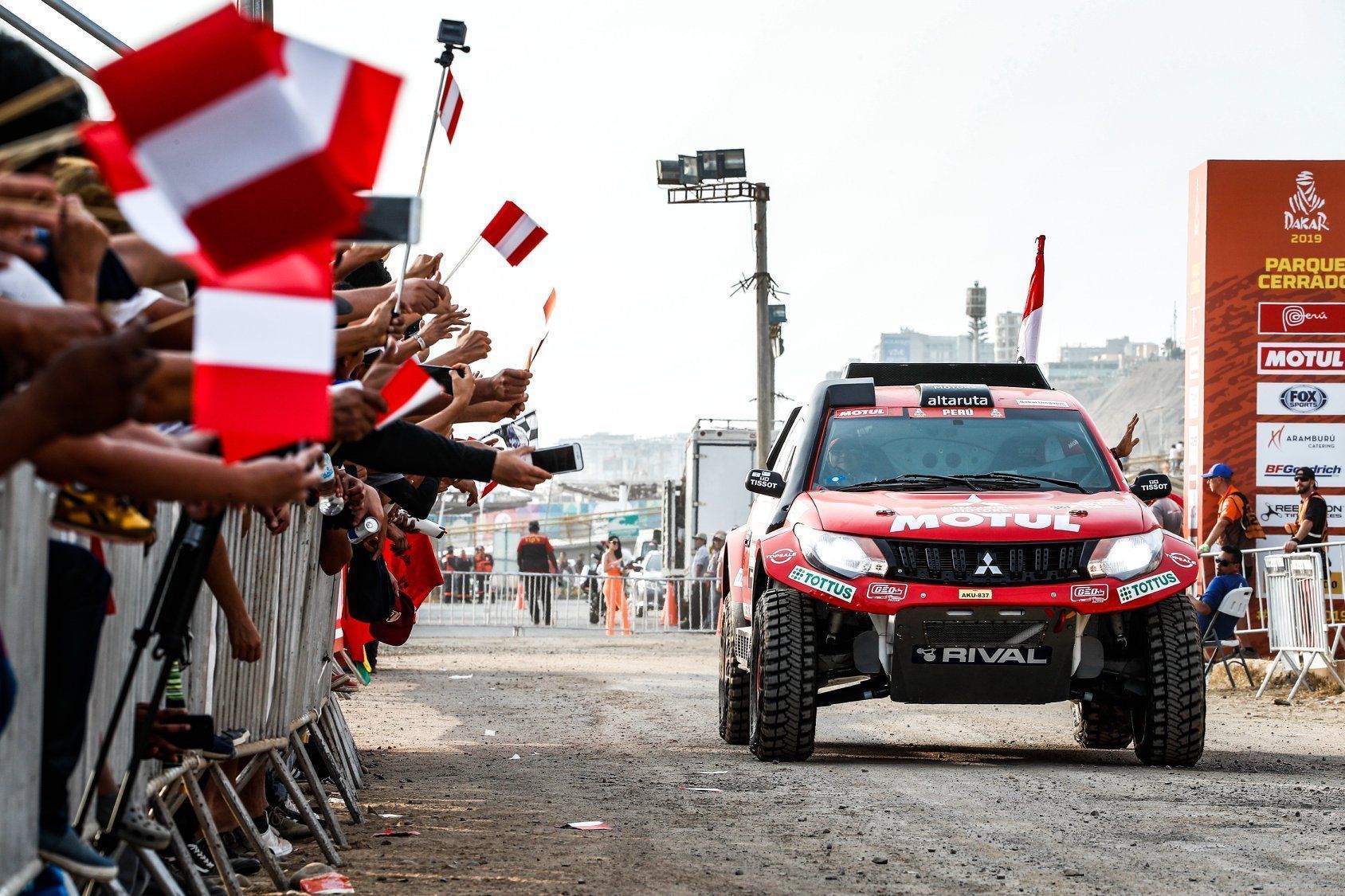 Why the Dakar?
That's easy. Since I was a little kid, I dreamed of participating in the Dakar. Later on, when we founded Alta Ruta, we knew that this was one of our goals. If you're into off-road racing, it's simply the best race in the world. I first participated in 2012 and did not achieved the desired results back then. This year was super important for us because the Dakar is 100% Peru and we really wanted to represent our country.
As a private team, how big is the crew and how many support vehicles do you have?
Tomas and I are backed up by a small team of five people: two mechanics, a logistics manager and two communications managers. Apart from our race car, we have one support truck and a media car.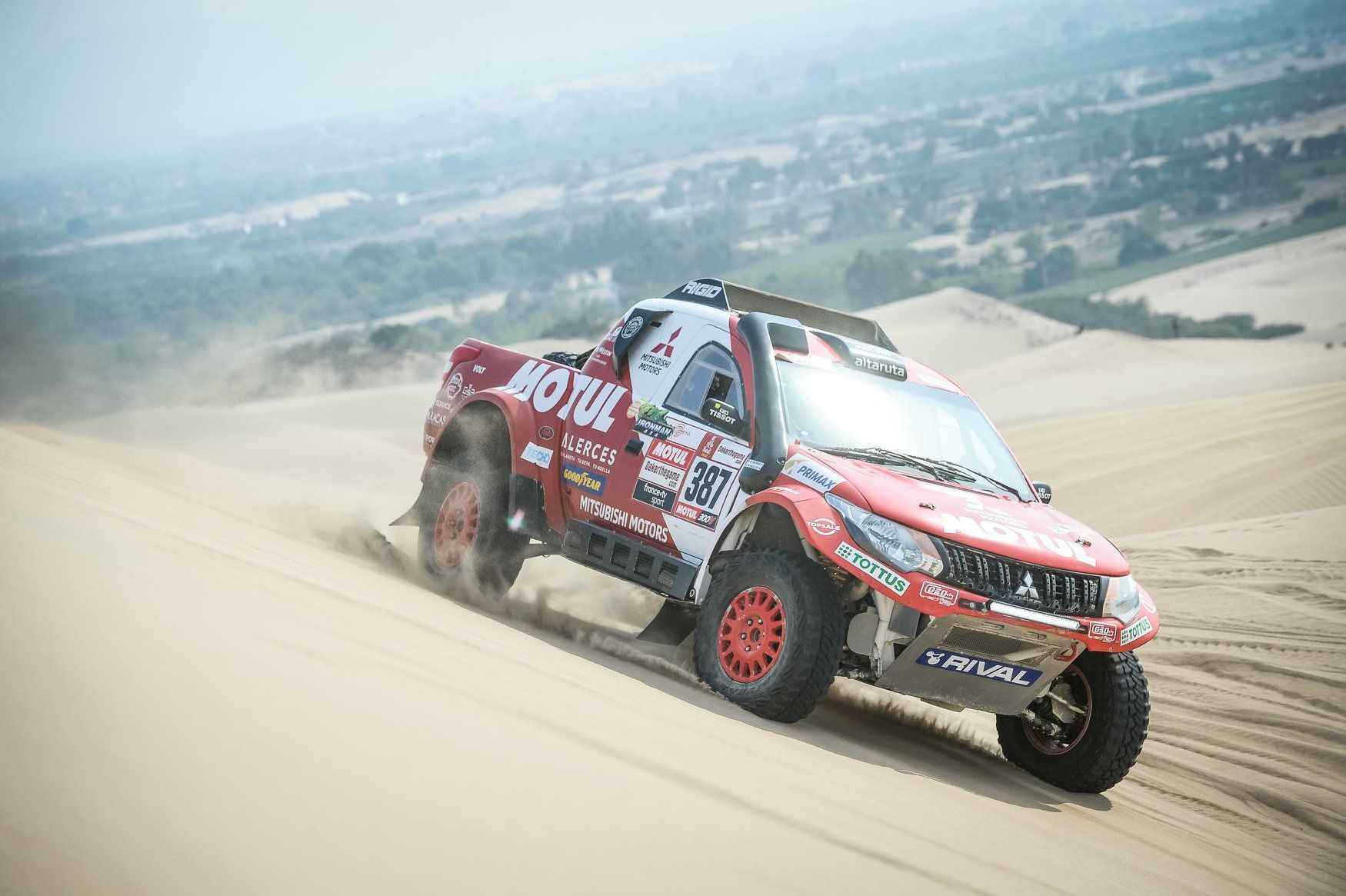 Tell us more about the car you're driving.
It's a fully prepared Mitsubishi L200. It has a bespoke engine and it was developed specifically for Rally raid. The car was developed in Brazil in 2015 and has since been modified by us in Peru to what it is now.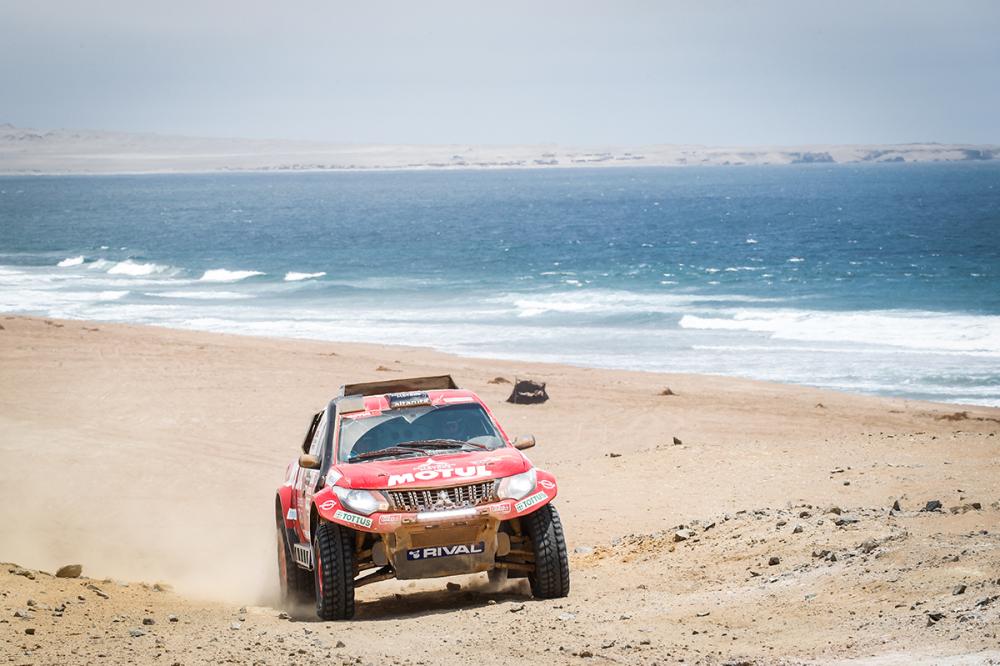 How was this 100% Peruvian Dakar for you? Did you notice your local advantage?
I do believe we had some advantage because we have a lot of experience in these dunes, but that doesn't take away from the fact that those dunes are still a huge challenge. So, we had a few problems along the way but we managed to pick up the pace and which for us was the best thing we can do when we're representing Peru. The same goes for our fans who were following us on social media.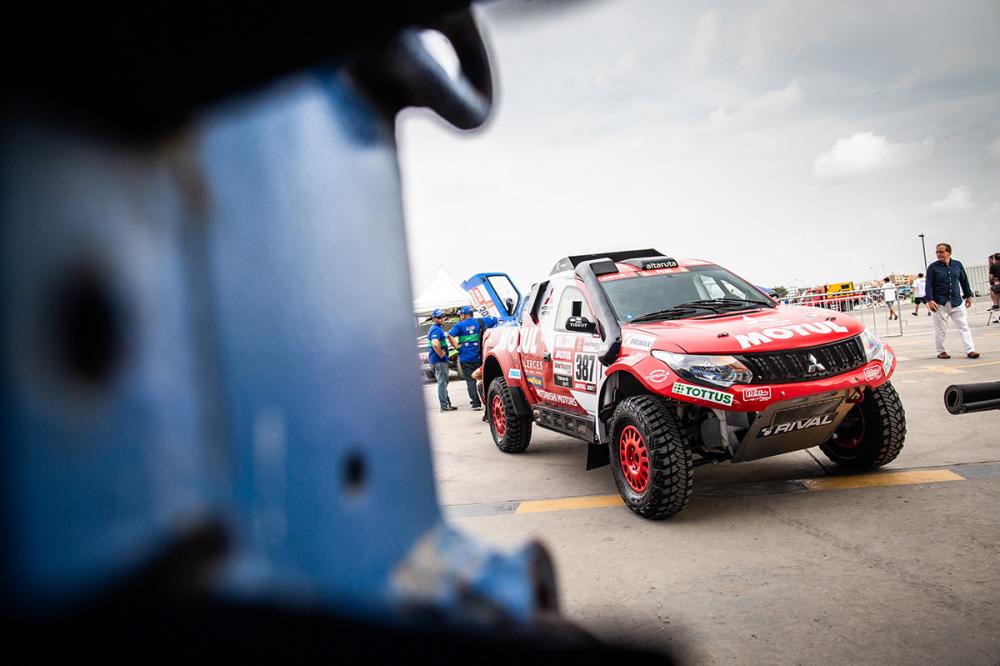 How did you team up with Motul?
We knew Motul for a long time and had some experience with the products as well. When we started talking to the local Motul importer here in Peru about a partnership, we managed to sign a deal in less than a week. It's just such a good match. The combination of the performance of 300V oil and the comfort of maintenance products like the MC-care line is unrivalled.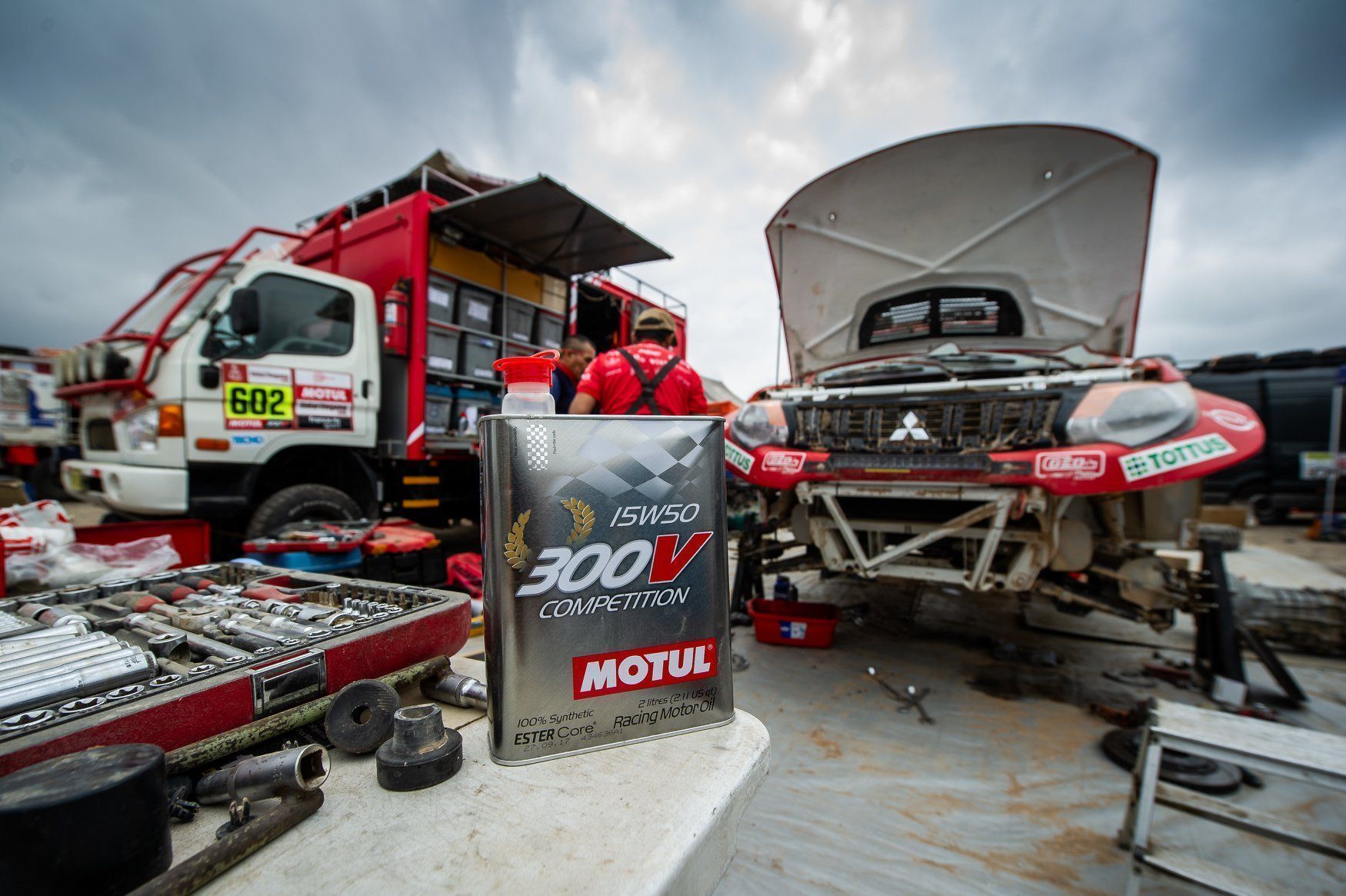 © Picture credits: DPPI / A.S.A. / FOTOP / Dakar Rally