Find stories, riders,
ambassadors

Motul
19 May
Beta Factory rider Joe Wasson is currently acing it the AMA National Hare and Hound series as well as the West Hare Scramble racking up the successes in both championships. Ultimately, however, it's the Dakar which he has set his sights on.
Hey Joe, you seem to be on a roll, racking up wins and podiums in two championships. For those who aren't up to speed can you tell us a bit more about the AMA and the championships you participate in?
I'm currently leading the AMA National Hare and Hound championship which is a cross country rally style competition based on two or three laps around a fifty-mile course through forests and deserts. It's really challenging and you come across all kinds of terrain plus you're spending about three hours on your bike with one stop for fuel so it very physical as well. The West hare scramble is the regional version of this championship and in that one I'm in second place at the moment.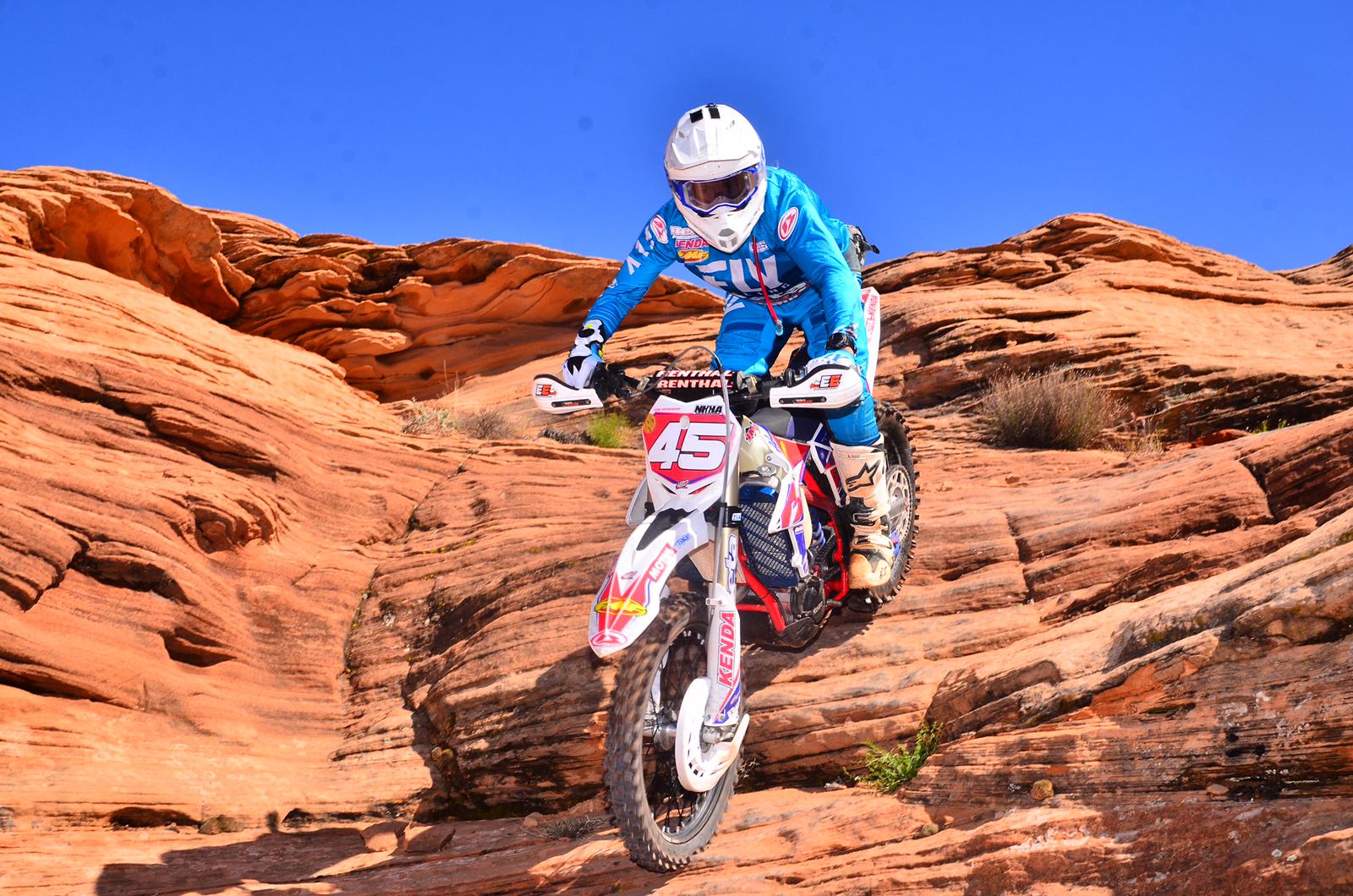 How did you start your motorbike career? What's your backstory?
I grew up in Idaho where my parents had two motocross tracks, so from the age of seven I was on the bike pretty much all of the time. I did that until I was twelve and then took some time away from motorbikes mainly having fun with my buddies on snowmobiles. When I was eighteen, I got back on the bike and started competing and pretty quickly I noticed I still had my edge and I was still pretty fast. And that's when it all kicked off…
How did you get signed by Beta? Did that bring any added pressure?
When I was 23, things were working out really well and eventually Beta reached out to me and offered me a factory contract to compete with their Beta 430 – literally, a dream coming true. In the beginning I did feel some added pressure because I was suddenly representing a factory team which means that there are high expectations of you, but after a while that faded. I also think that it's really bad to overthink things, because that's when you start making mistakes and it will backfire. Actually it gives more confidence to be surrounded by a factory operation. Now, I've got the bike set up exactly how I want, using the parts that I want it. As a privateer that's not a luxury you have.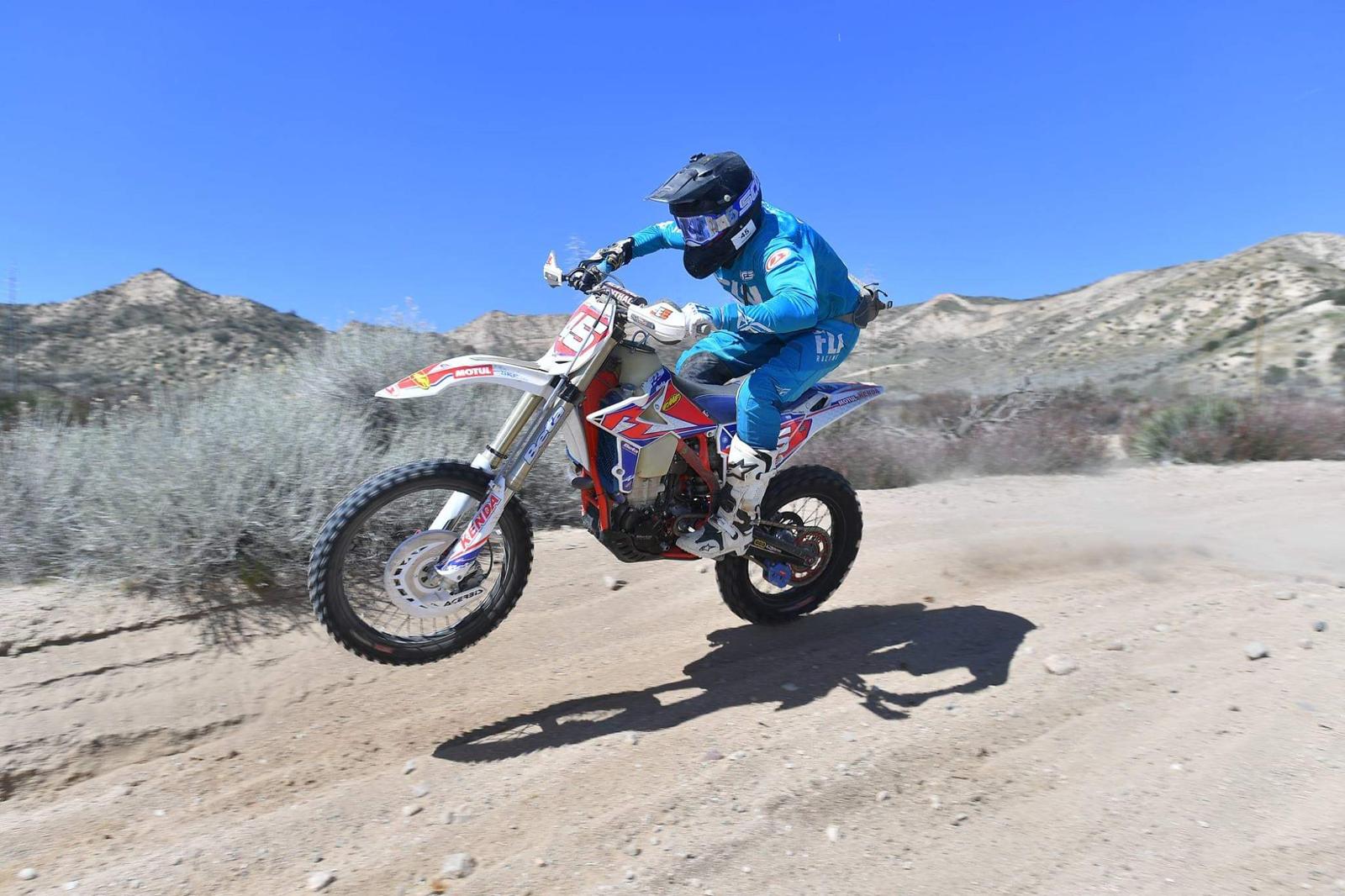 The competition you're in sounds really, really tough. How do you train and prepare yourself?
On top of training almost every day on the bike, I also try and work out a lot. So I'll do a lot of cardio training, spend a lot of time on the rowing machine in combination with some fitness routines that focus on endurance.
Do you have a long-term plan or ambition?
Absolutely! My ultimate goal is to participate in the Dakar rally. That's been my ambition ever since I was a kid. We get a lot of dunes and sand here in the US competitions, but nothing beats the vibe of the Dakar.
Beta and Motul have a strong partnership. What's your experience with our brand?
I'm a super heavy user and I'm loving it. I ride and maintain the bike on a daily basis so I use a lot of the products every day, from engine oil and chain lube to seat cleaner. You ain't getting any complaints from me (laughs)