Find stories, riders,
ambassadors

Motul
29 October
The history of MV Agusta dates back to 1945, when the brothers Vincenzo and Domenico Augusta decided to repeat the success of Enzo Ferrari and create the world's most successful MotoGP team
Success did not take long: already in 1948, Franco Bertoni showed outstanding results, winning the Italian Grand Prix in Monza. From 1950 to 1974, MV Agusta riders climbed the podium in the 125, 250, 350 and 500 cm³ classes, attracting the best pilots, mechanics and engineers to work on racing bikes.
MV Agusta motorcycles won 3000 races and 63 World Championships between 1948 and 1976.
In 2016, Motul became MV Agusta's general lubricant partner: Motul technical fluids are now filled into all of the company's motorcycles from the factory.
In 2019, Timur Sardarov, CEO of MV Agusta Motor, signed an agreement with the Chinese company Loncin Motor Company to co-produce 350 and 500cc motorcycles. Development and production will be carried out by MV, which will use the existing 675/800cc batch as the basis for the engine. The bikes will be sold under both the MV Agusta brand and the Lioncin VOGE brand, which will allow the Italian company to significantly expand its sales market.
Which MV Agusta model were used to build Motul Onirika 2853 custom bike? Post a comment bellow!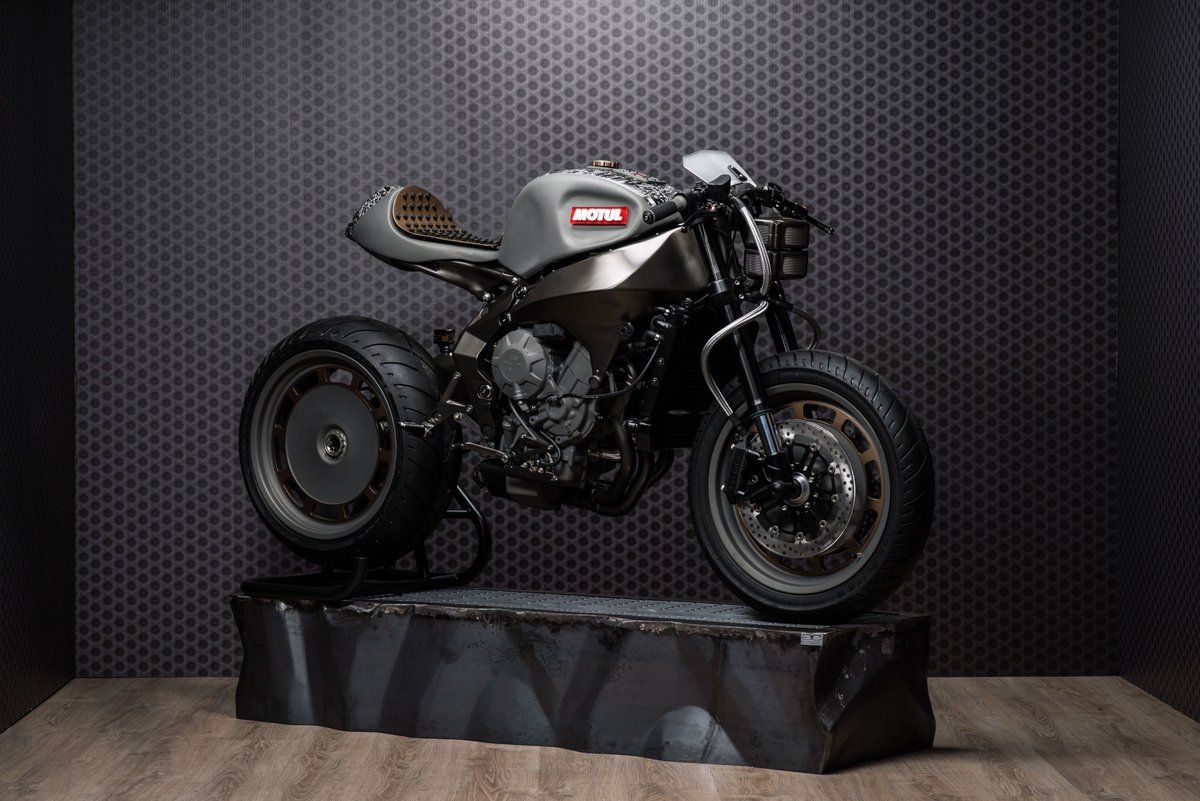 Comments (2)
Rc supersport con cui corre de rosa
answer