Find stories, riders,
ambassadors

Motul
06 February
Growing up in northern Ontario, Canada, Yanick Boucher has been playing with snow mobiles and bikes since an early age. He decided to combine both disciplines with the emergence of snow bikes, and he now competes professionally.
The Motul-sponsored rider who races for Bailey Motorsport was the two-time CSRA snow bike champion and is currently sitting in second place in the X Games SNB Snow BikeCross series. When he's not racing snow bikes in the winter season, he can be found competing on dirt bikes in the Canadian Motocross National Series. And somehow, he still manages to fit in his day job as a plumber and qualified gas technician at his family's business. We grabbed five minutes with Yanick to see how his year is shaping up.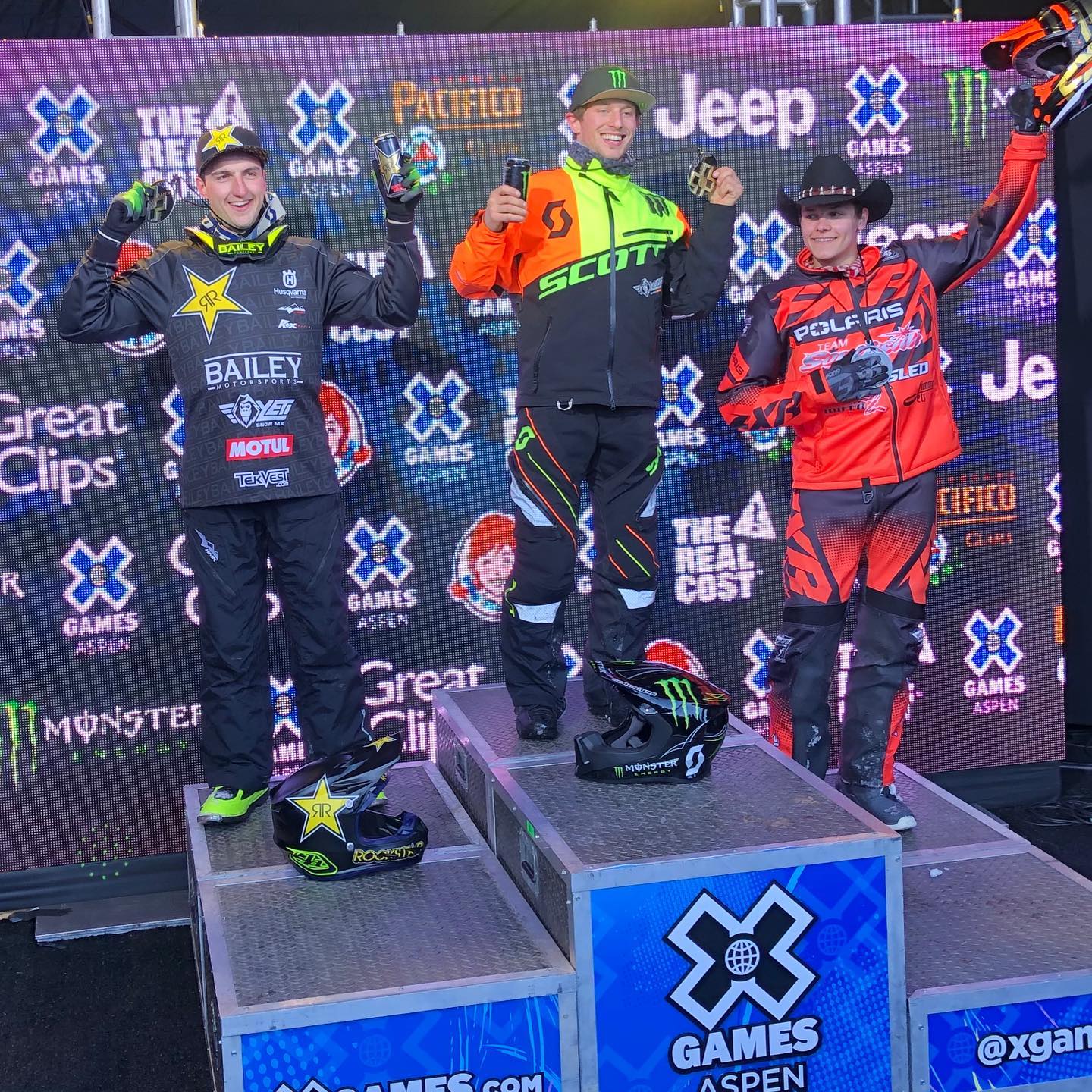 What's snow bike? Is it closer to snow mobile racing or motocross?
Snow biking is basically motocross but you take the wheels off and put a track kit and a ski on the front. And you ride it on snow cross tracks, with jumps and corners. I've had that question a lot. It's more like the hybrid of both of them. It's kinda like its own thing. Snow biking is basically a motocross bike, but you take the wheels off and put a track kit and a ski on the front instead. And you ride it on snow cross tracks, with jumps and corners. Riding a snow bike is similar to being on a dirt bike but with the added feeling of a sled because you're floating on snow instead of being on dirt with wheels.
So, I guess you have to be good on a bike and a snow mobile to combine both of those skills?
Yes, exactly. My background from racing snow cross (snow mobile racing) in the winter and motocross in the summer means I was able to adapt to snow bike fairly quickly once I got on them having the experience of both. This is my third year of snow bikes, but I've been doing snow cross for nine years. It's not so difficult to adapt to snow bikes and it's easy to pick it up. It's a fun sport to do.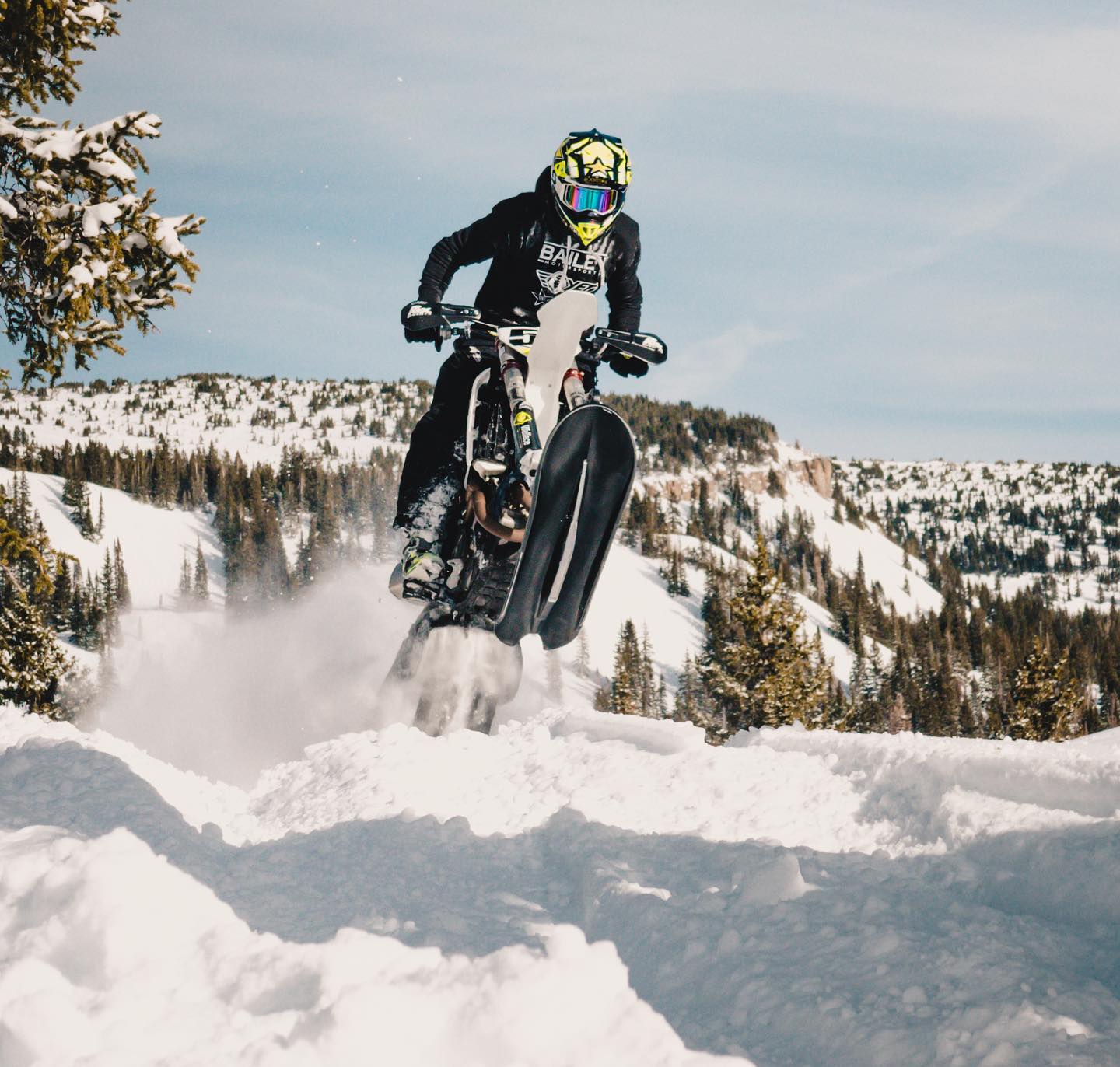 Is snow bike quite a new thing?
It is fairly new. We've been racing them up here in Canada for about four years now and the sport is growing really quick. This is my third season now and the speeds we're going compared to when I started is so much faster. The sport and the bikes keep evolving year on year.
I can see you're doing really well so far this year
This year been really good so far. We've been competing on ice circuits in the United States as well as Canada. I did the X Games recently and earned a silver medal so that was quite the weekend and I'm really happy about that.
What's does the calendar look like? Is it full on?
For snow bikes the season starts at the end November and we get one weekend off before Xmas. Since January it's been full time racing and the calendar is pretty much all booked up until the end of March with races. We race in North America: the United States and in Ontario and Quebec in Canada.
And when you're not racing, you're a full-time plumber?
I work for the family business as a plumber. I got my licence as a national gas technician and I'm able to do that while racing snow cross. Because I work for my dad it's easier to get the time off to go racing.
Could you describe what it's like to race a snow bike – what goes through your head?
Like any kind of motorsports, you get that adrenalin rush pumping through you when you're racing and going off the starting with 20 or 30 bikes going for the first corner. It's also really psychically and mentally demanding. But it's lot of fun at the same time. It's a good feeling. Some of the jumps we do on these things are pretty crazy.
How fast is the bike?
There's no speedo so it's hard to know the exact speeds, but usually on average around 40/50mph. It usually depends what type of track we're racing on, but we carry a lot of speed through the corners compared to snow mobiles.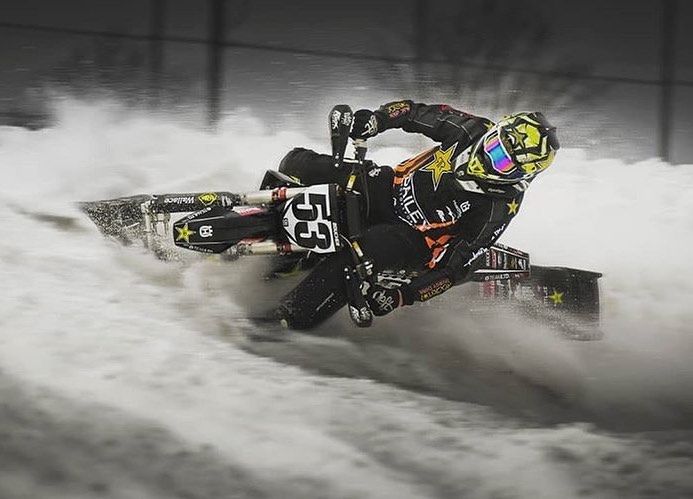 I guess you have to be very physically fit. How do you keep in shape?
It is very demanding physically, so I spend a lot of time working with my trainer doing body weight workouts so I'm ready to go racing at the weekend. Diet is something I'm really focusing on this year and it has made a big difference to feeling healthy and being fast.
Any close moments on the bike?
[Laughs]. Yes, there's always close moments but fortunately I've had nothing too bad where I got hurt. But yes, it's a part of it and you try and minimise them as much as possible.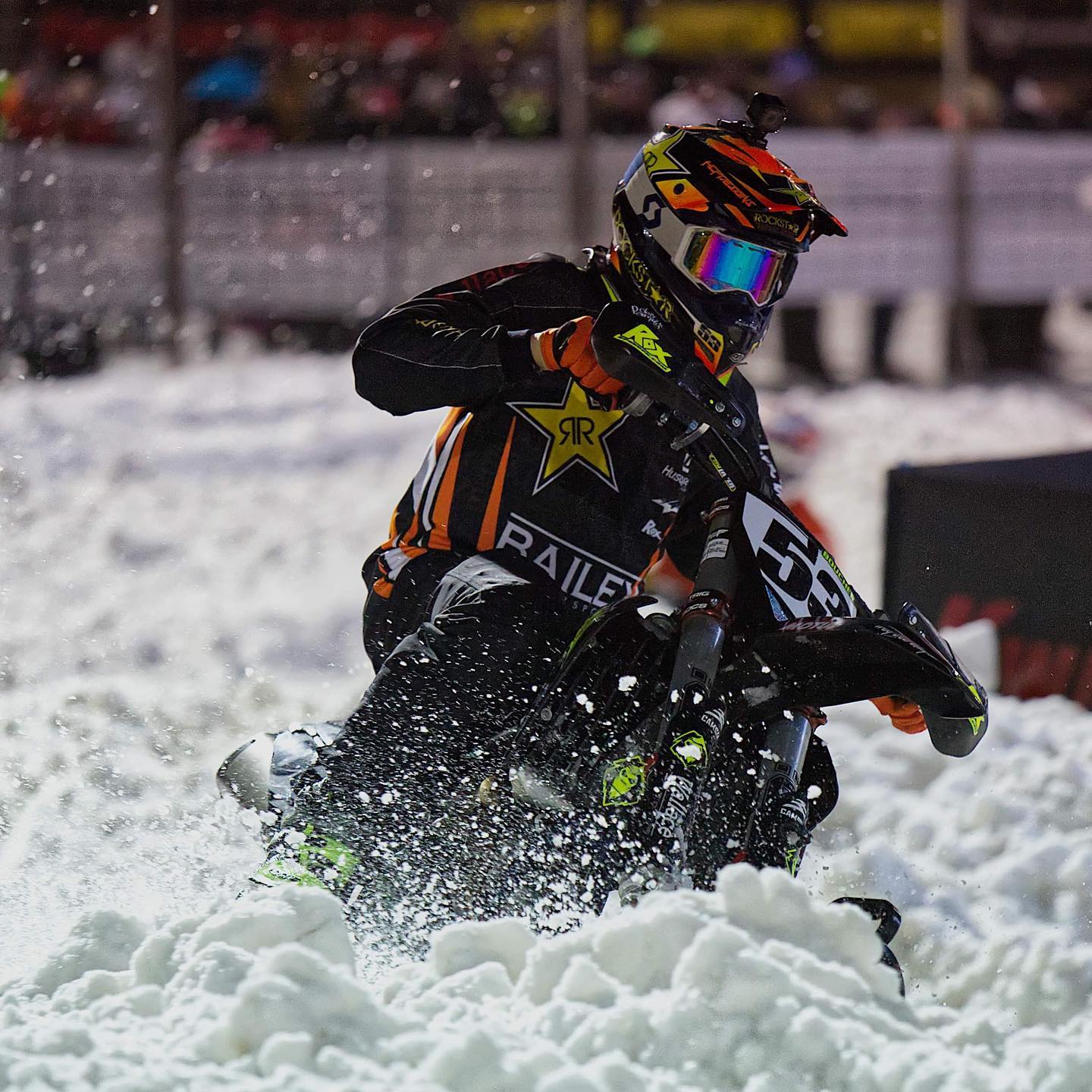 What does the future hold?
We're going to keep going at this championship series. Right now, I'm sitting third in points, but I'm focused on working to try and win the championship at the end of the season. And who knows what the future holds, for now it's just continuing to race snow bikes and having a blast doing it.
How important is the Motul sponsorship?
The Motul sponsorship has been awesome. Their oil is a great product we've been using. It's a really great sponsor to have on board to help us get these results all year.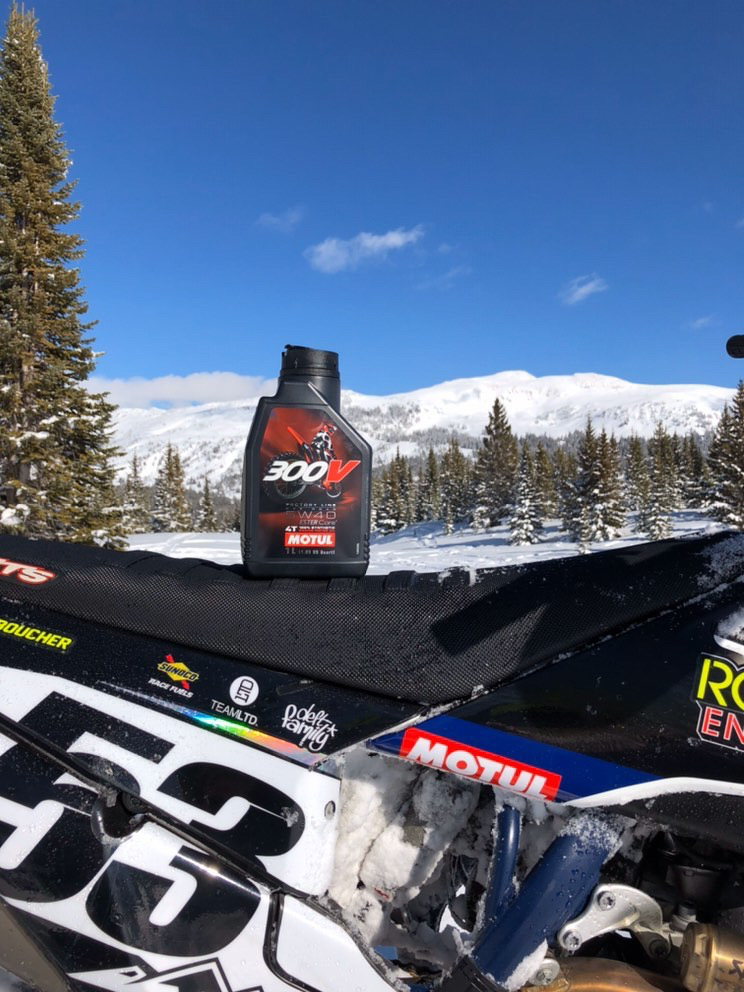 Do you wish you'd chosen a warmer sport?
[Laughs again] I've always been used to the cold growing up in Ontario. I was able to ride before most of the competitors in the south so it would give me an advantage with a bit more practice before then season got going. But it meant we spent a lot of time on the road between events. It's all been worth it, though.
https://www.instagram.com/yanickboucher
© Picture credits: @iflyphotography, @chrisdaveyphotography, @vital277, @jacquiematechuk