Find stories, riders,
ambassadors

Motul
25 June
If you're a fan of Supermoto, chances are you will have come across Seaky. Seaky, who's real name is Maurice (but doesn't want to reveal his last name to retain his air of mystery) is a Supermoto influencer, content creator and huge hit on Instagram. The German biker is famous for his on-road adventures and has converted his KTM endure bike into a Supermoto street machine, taking his loyal audience along for the ride through his inspirational words, pictures and films. We catch up with him to find out more.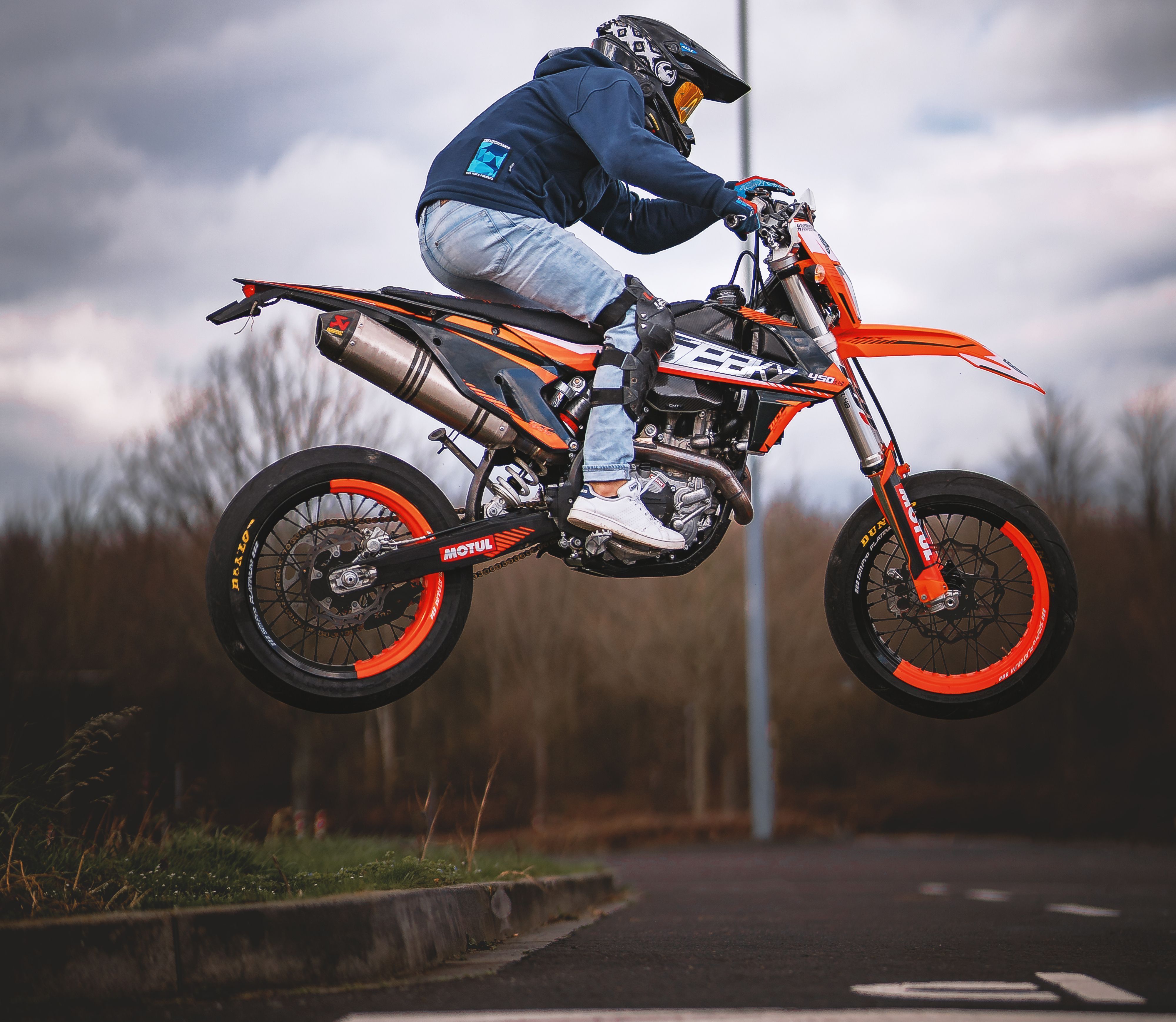 Has lockdown affected you taking to the street on your bike?
I had a big road trip planned with some friends to Austria and Italy but it was really difficult to organise with the current situation. And some friends have had work cut back so money wasn't flowing like before. So, we had to postpone it. But things are starting to get back to normal in Germany and I'm still getting out on my bike.
How did you get into biking?
I started riding motorcycles when I was four years' old when my dad bought me a Yamaha PW50. But I quickly outgrew it and my dad said I needed to take a break from riding. My dream was to get a big bike when I was 16. A 125cc. That's where my story started.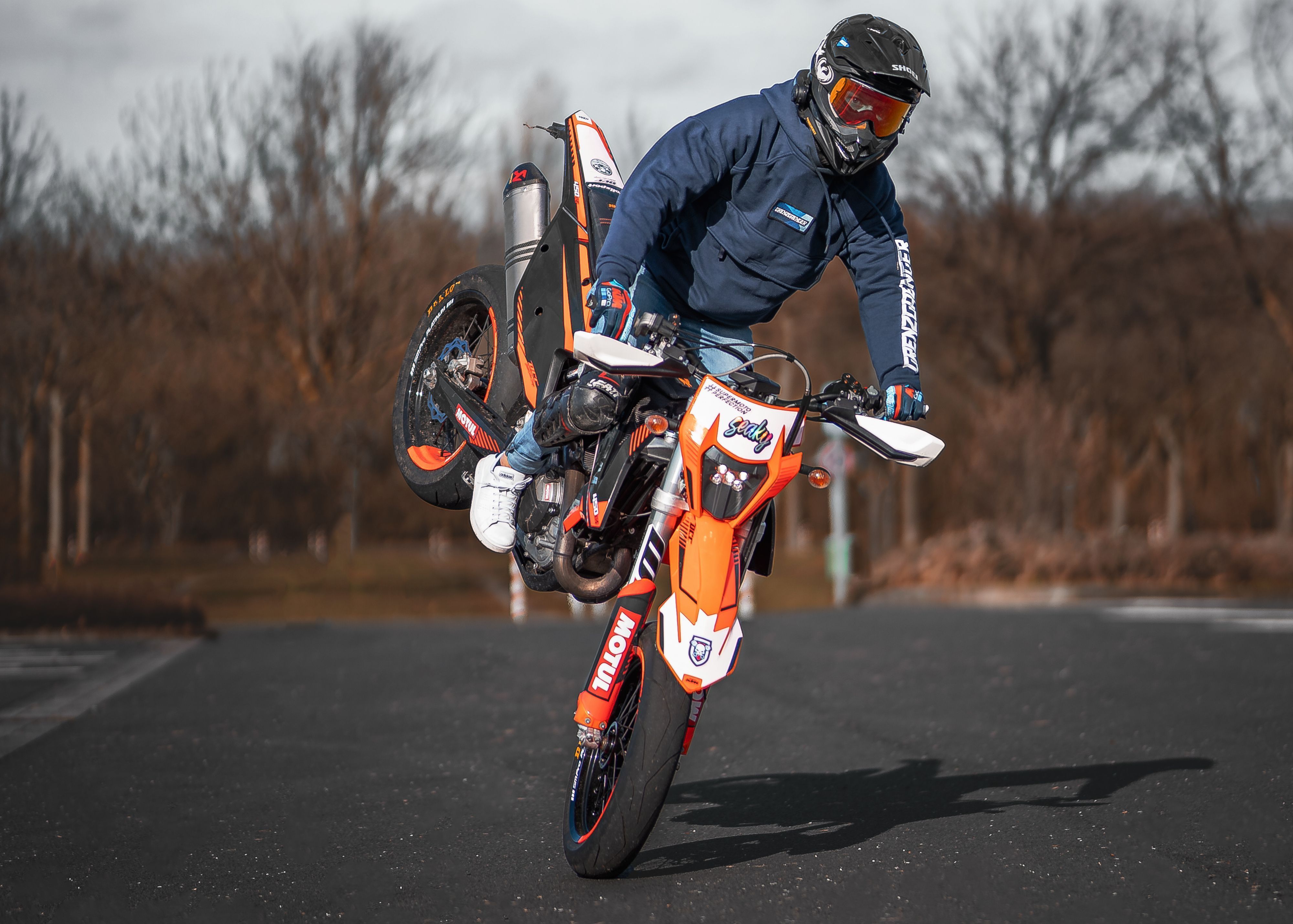 What changes have you made to your bike?
I've got a KTM EXC 450F Enduro, but converted it 100% for the street and switched it to street tyres and brakes. So now it's a Supermoto. These bikes are known for being light so it's easy to wheelie them. Most people who ride these bikes are into stunting because wheelies are easier than they are on super-sports bikes. They're also great for fast cornering. I don't do that much stuff on tracks. I enjoy riding on the streets. We train a lot and perform stunts in parking lots. I've also got a Husqvarna TE300i off-road bike for enduro riding. There's so much to learn off road and it's something I'd like to keep developing more.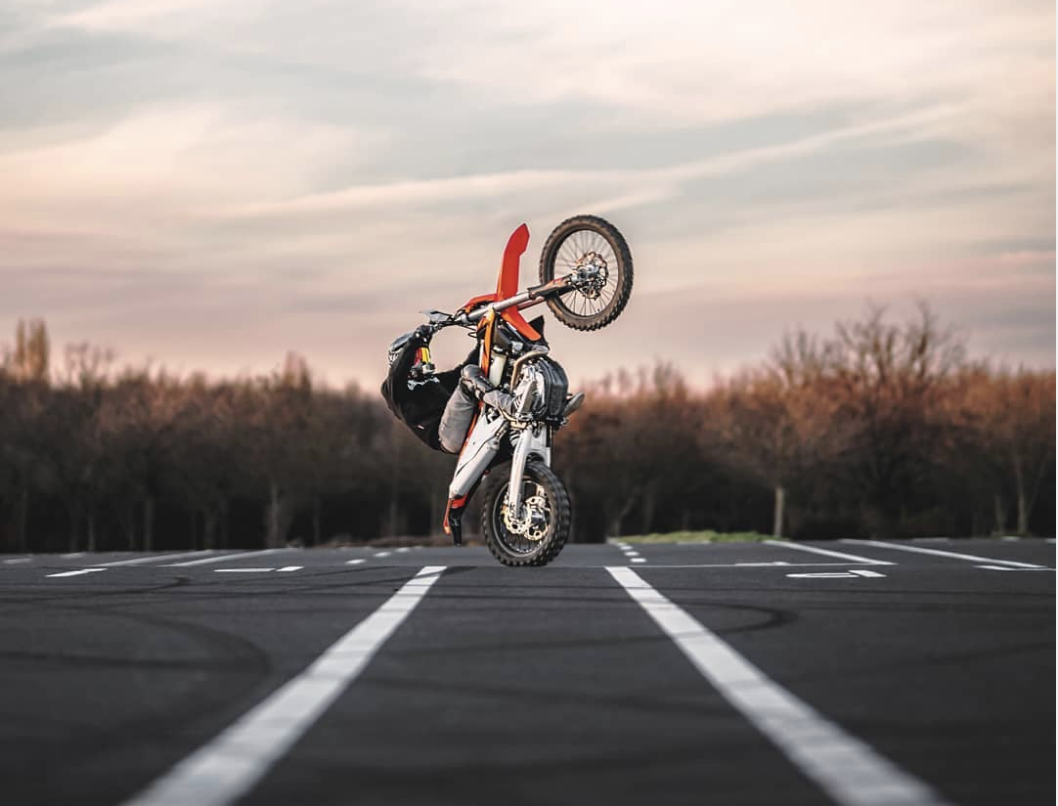 You've got a massive following on Instagram. Is that because of your riding?
I think there are many factors why I have such high reach. I've been on Instagram five years and, since day one, I've just wanted to share the experiences and journeys I've been on with my bikes.
Would you describe yourself as an influencer?
I don't really like that term, but I guess so. I'm just a random guy who's really into bikes and loves to travel a lot. I want to see the world on my bike. I have a regular day job but I'm kind of at the point where I want to turn my hobby into my job, but it's always hard to do that for a living.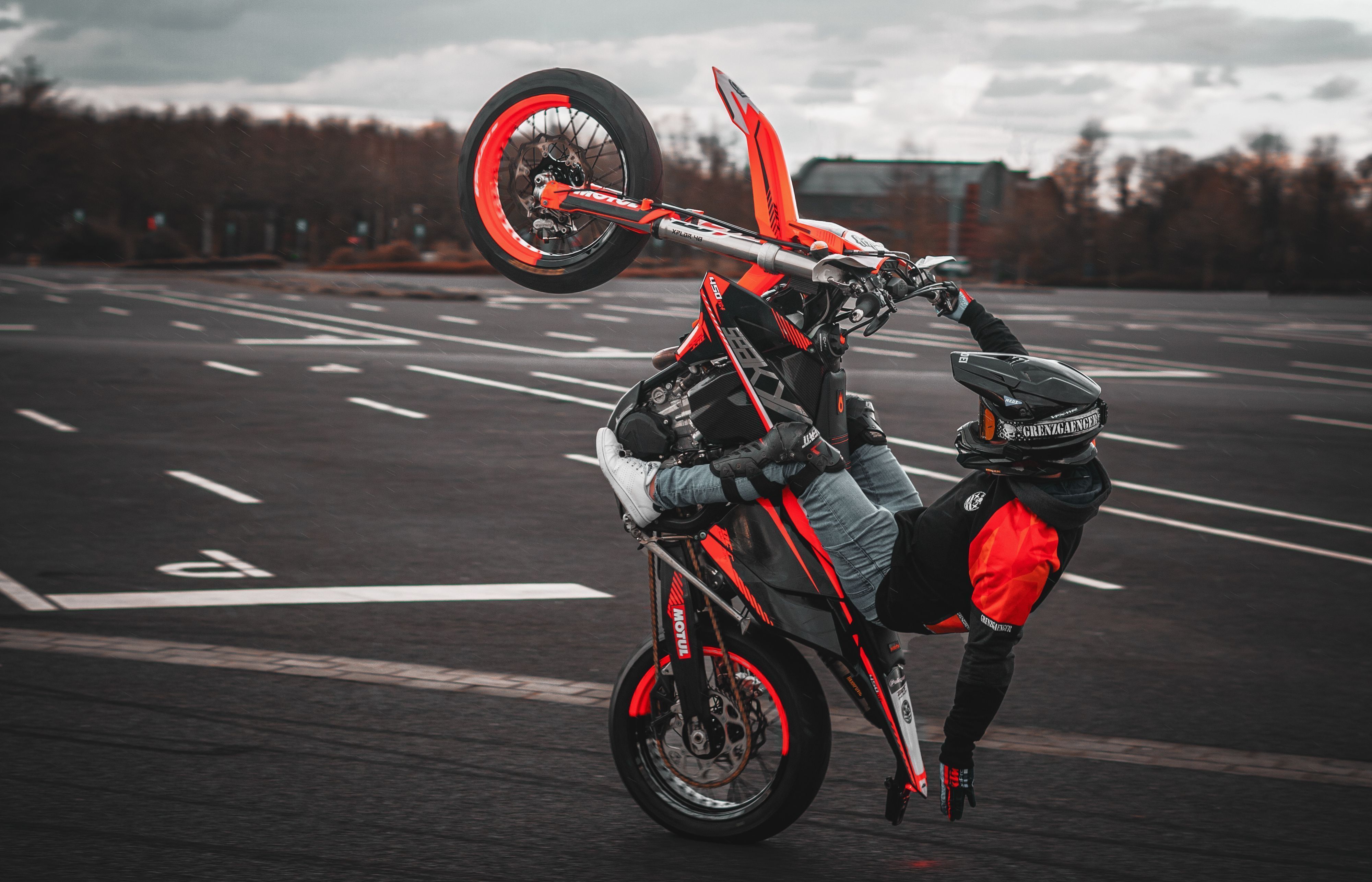 What's your connection with Motul and how did it come about?
I got in contact with the Motul Germany Digital & Communication Coordinator through a friend and he really liked what I do and wanted to support me. If Motul has summer meets, they ask me along to do some stunts and tricks to entertain their audience. Motul supplies me with all the oil I need for my bikes. And it allows me to spend more time on other stuff, because I don't have to think about that part of riding.
What difference do you think Motul's oils make to your bike's performance?
I'm not a professional engineer, but people really rate the Motul oil and say it's the best thing you can put in your bike. Even before I was working with Motul, I was using its oil because I love my bike so much and i only want premium oil in it. This is the best thing you can do to your bike. And everyone here in the Supermoto and endure scene is using Motul. So of course, I have to use it as well.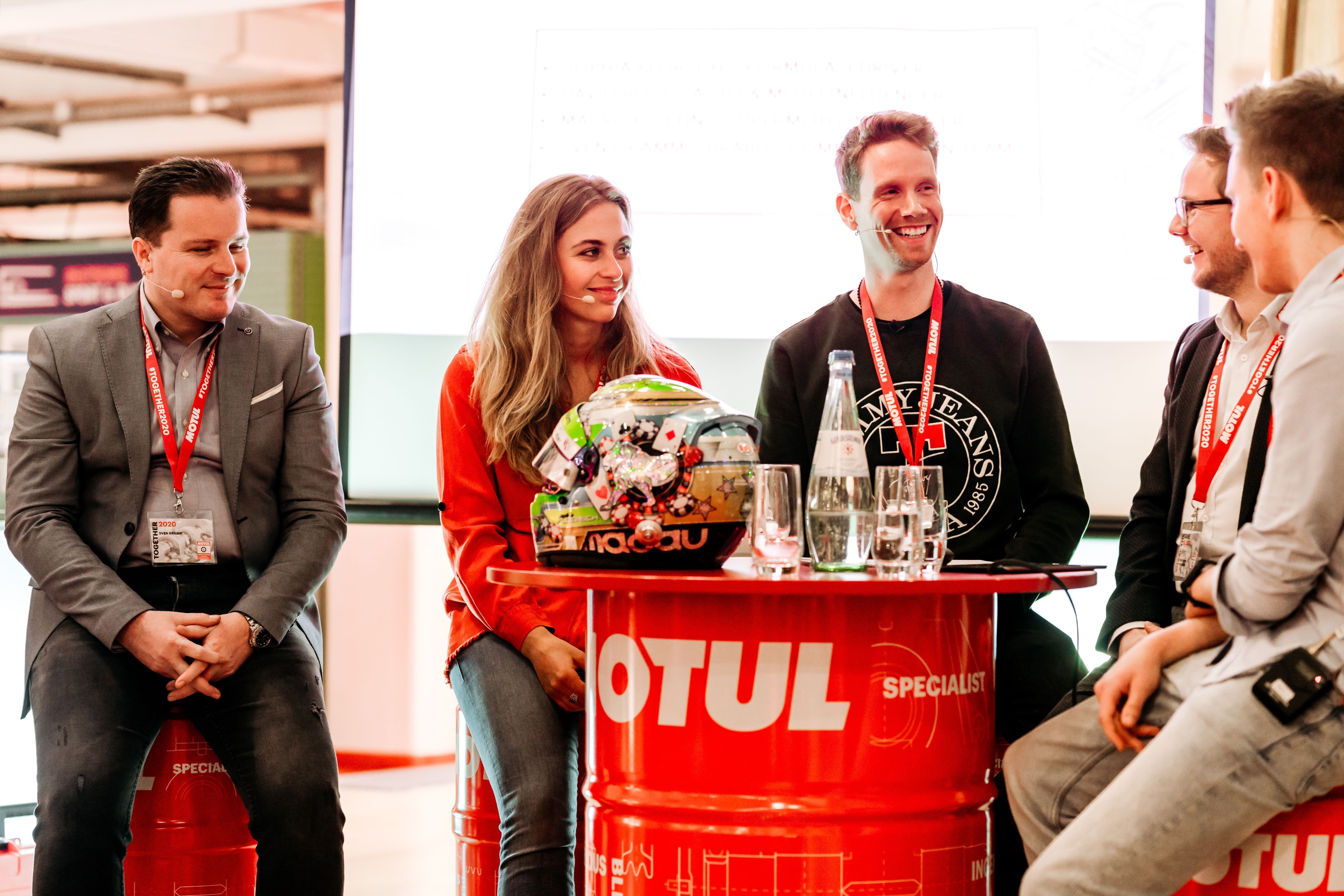 Where do you do your stunts?
If I see an empty road I might do a wheelie, but I don't race on the streets. If I do special stunts, it's always on closed roads. If I'm on the road, I'm just riding like a normal guy.
How did you discover you could do tricks?
It was during the time I was taking a break from biking. I was watching YouTube videos of stunt riders and Supermoto street riding and thought I need to do this, too. So, I just started practicing.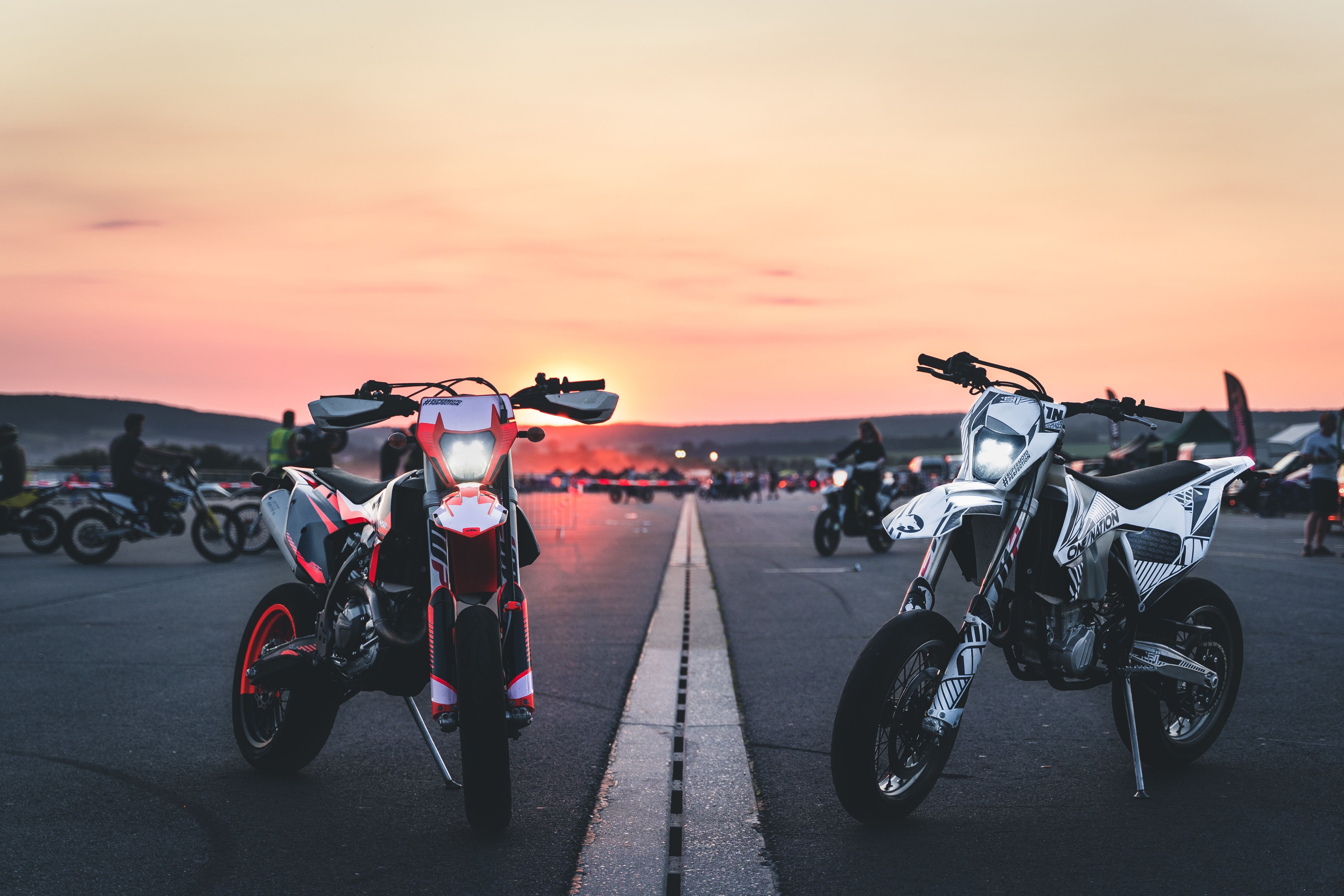 Do you have any favourite tricks?
Not really. I'm not an expert stunt rider or a professional. I just like to pull the front wheel up and have a good time and capture these moments. Actually, I like to go as slow as possible. That's a real challenge on a Supermoto bike.
Instagram: https://www.instagram.com/seaky/
Youtube Channel: https://www.youtube.com/channel/UC2aQomx4RWe3o5NM-leIWAQ