Find stories, riders,
ambassadors

Motul
22 October
Dutchman Jeffrey Buis has been crowned world champion in the Supersport 300 category. Jeffrey rode to the title on a Kawasaki run by the Belgian MTM squad, one of the top teams in the paddock. We took a moment to sit down with team owner Ludo van der Veken to talk about the season.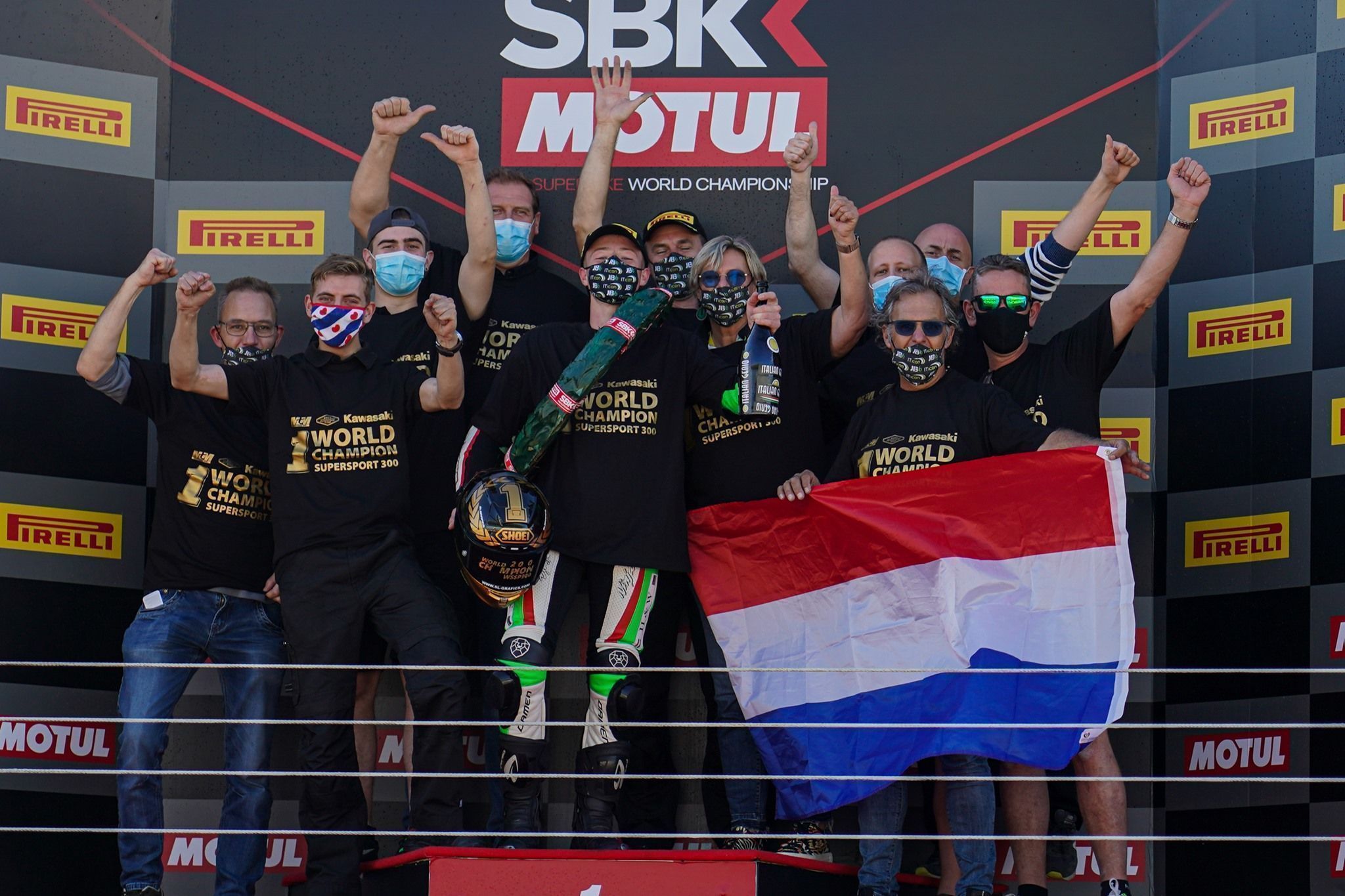 Ludo, first of all congratulations on winning the championship with Jeffrey! As a team manager this was definitely not your first rodeo or your first success. You have a pretty impressive background.
Well I've been doing this for quite a while. I actually started out racing in motocross alongside famous rider Joel Smets. As young riders we raced together for a while, but in the end I hung up my helmet and chose to work for him as a mechanic. I built up experience and made it to team manager. During this time Joel and the team racked up five world titles. After motocross I was introduced to road racing by collaborating with Suzuki and later Yamaha. It was at this point, about ten years ago, I was contacted by Kawasaki to run a Superstock 600 and later a Superstock 1000 team. When this category, the Supersport 300 series was announced, Kawasaki asked me if I could run a team in this category. I was excited to take on the challenge as the smaller displacement engines made me think of the motocross engines I used to work with back in the day. On top of that, we had been struggling in the Superstock 1000 and this looked like a great challenge. Something I've learned along the way is that it's better to be a top team in a lower category than to be a back-marker in the top tier competition.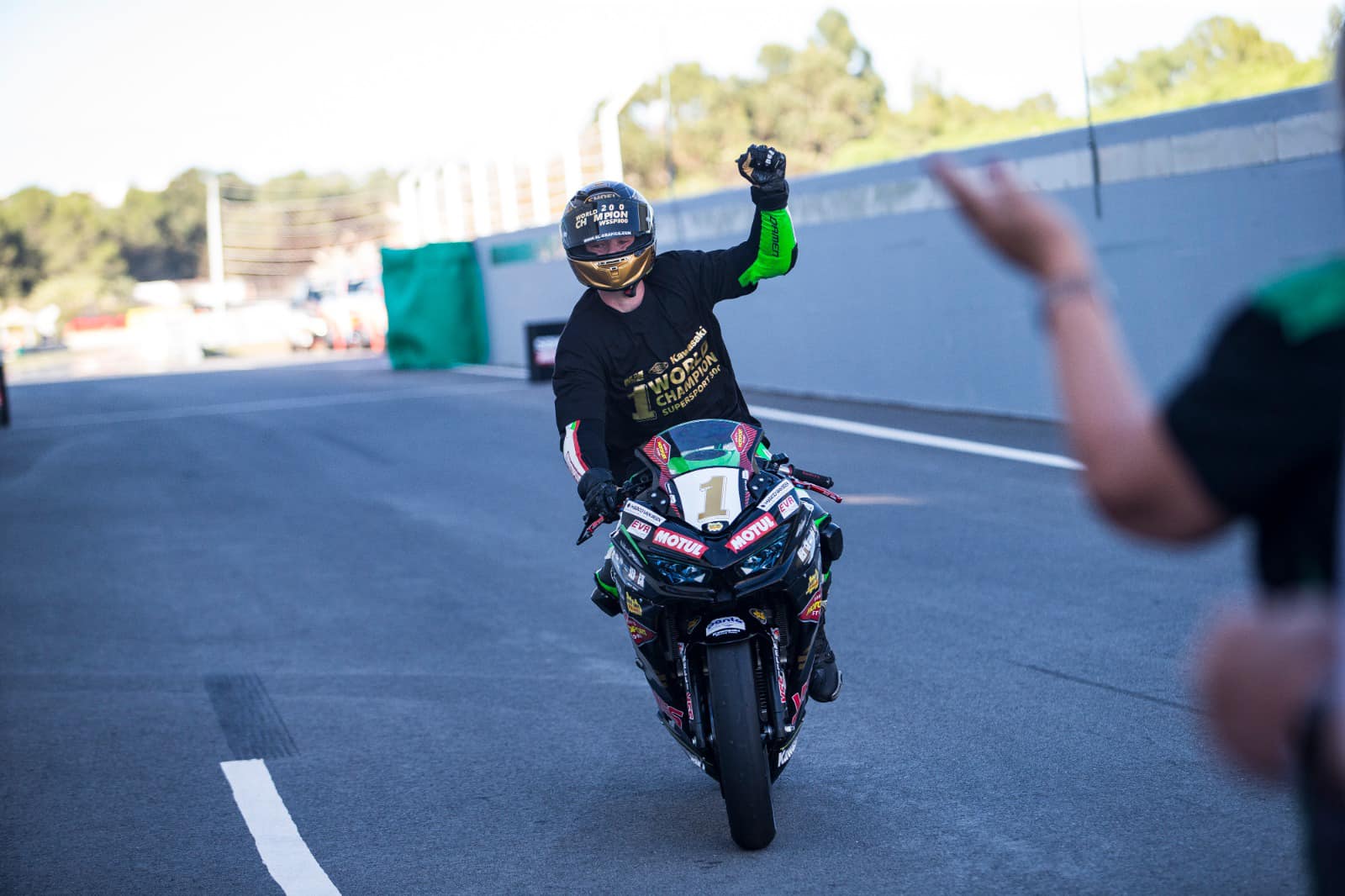 Supersport 300 is a bit of a youngsters' category. How do you manage five young and ambitious talents that are all capable and have won races this season?
[Laughs]. That's a bit of a challenge but I've got some experience to know how to manage this. The great thing about having four riders of this level is that it creates an internal competition among them. Not only during race weekend but during the tests as well. However, it's important to create internal struggles. That's why we have a totally open strategy among the four bikes. We have two data engineers and they share all their data with each other. If we have an upgrade for the bike, we make sure it's installed on all four of them. So there are no differences and it's all down to the rider.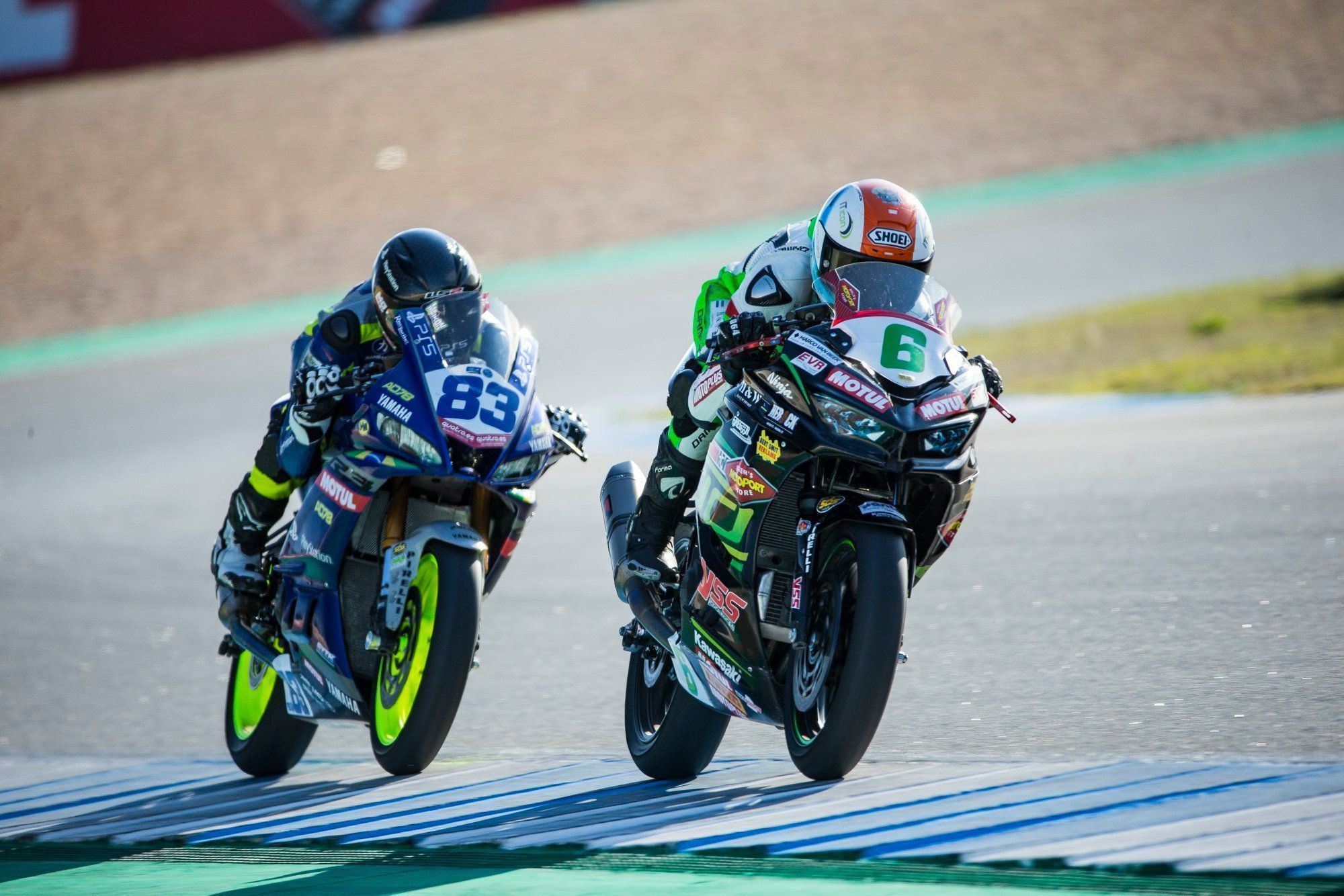 In the WorldSBK there is a natural flow of talent from SSP300 to SSP and up to WorldSBK for the best riders. How do you find fresh talent?
Usually, we get applications and recommendations from left and right. It's a bit of a network. We're happy to be one of the top teams within the paddock so we're often approached by other riders. On top of that, we get a lot of talent suggestions from Kawasaki themselves. At this point, we found our riders close to home, apart from Yuta who is from Japan, but that connection came through other channels.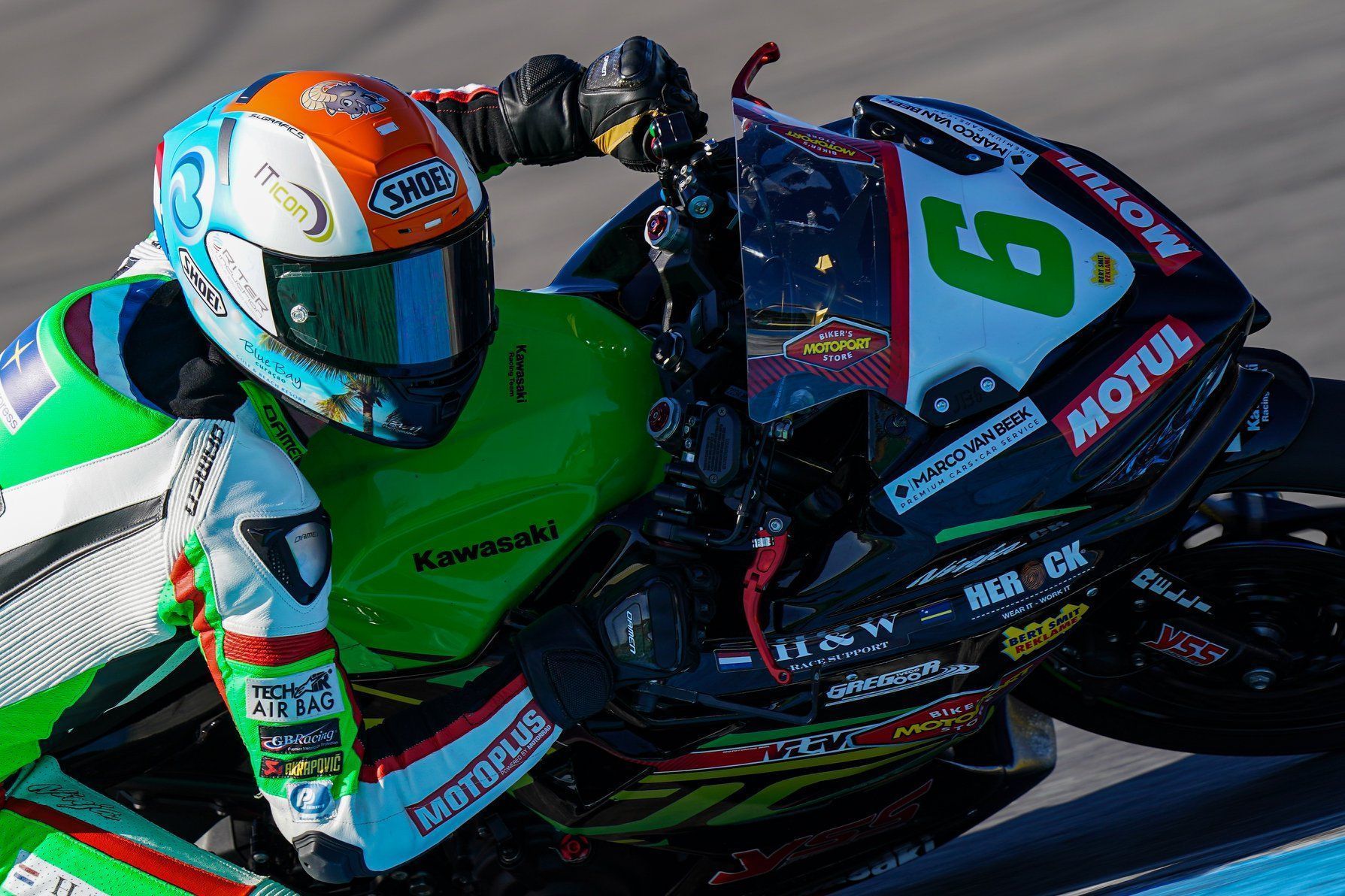 How did you manage this season, from being in lockdown to racing while a pandemic was raging on?
It was very strange, and it caused some trouble for us in the early stages. We were all ready to go for a test session in Jerez in March. The guys had their suits on and were ready to head out to the track, but the light stayed red. A lockdown had been announced at that very moment and the circuit was shutting down. We could only pack up our stuff and head back home. Despite everything we pushed through and kept working at the shop. We managed to do some local test sessions in Zolder and Assen and, when things got better, had a really good one in Jerez. This got us back on the right track.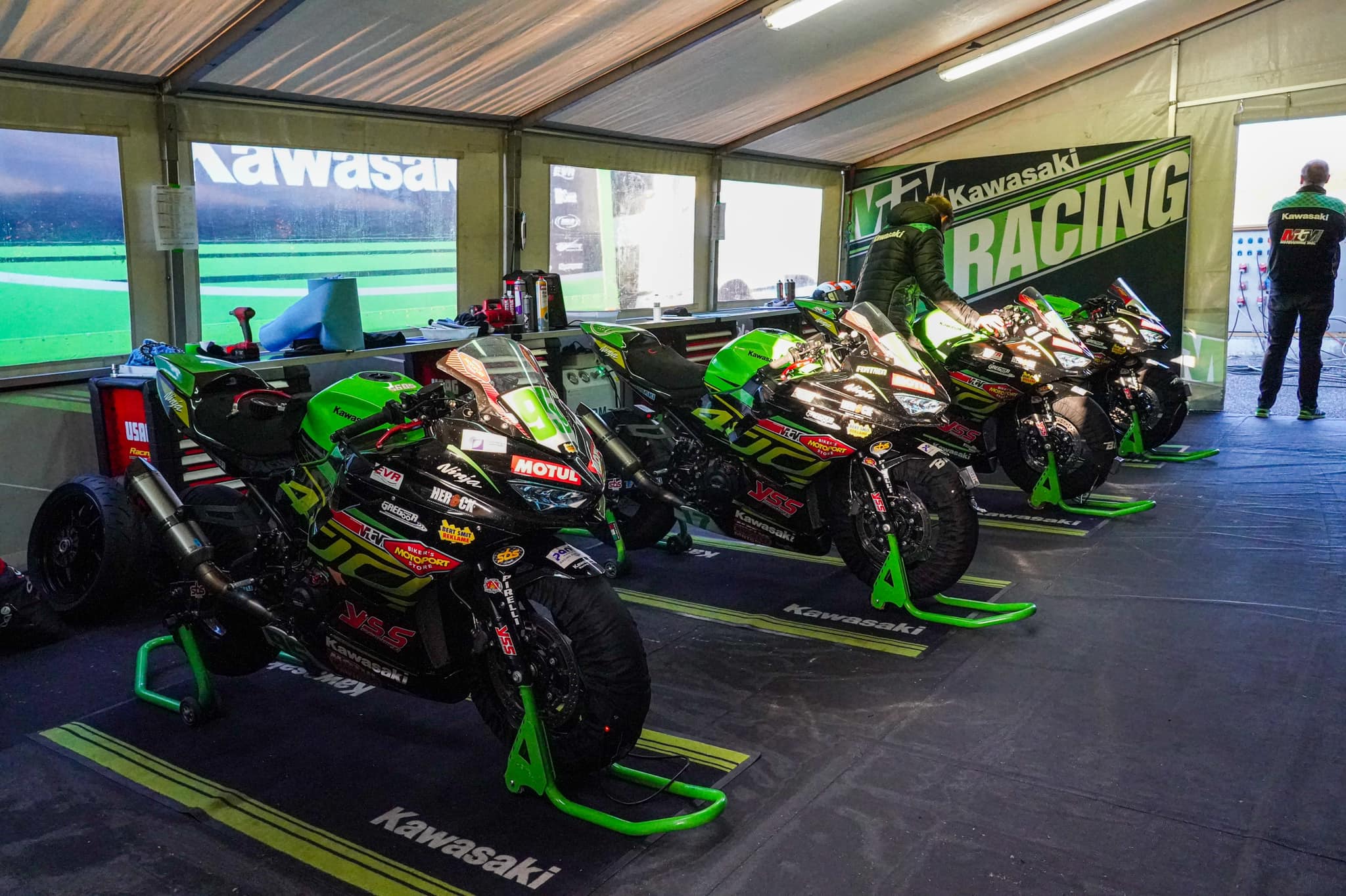 Jeffrey Buis is the freshly crowned world champion. From your four riders, what's his edge?
Jeffrey has real commitment to riding. He's also really strong at execution. He always manages to surprise everyone in the very last stages of the race, keeping his strength and focus and putting down a very strong pace. On top of that, he's a good qualifier, which is always a plus if you want to win races.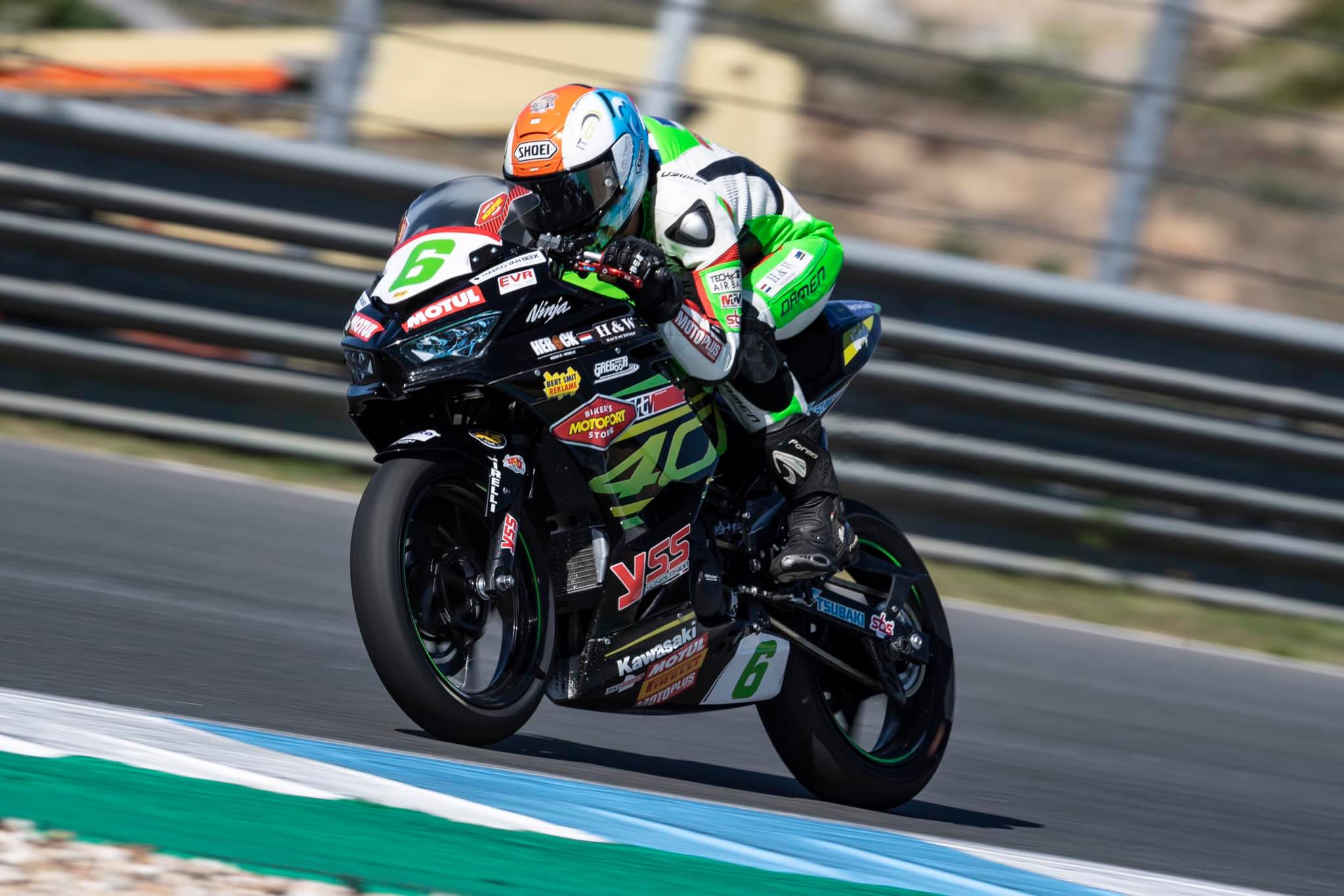 Do you have any advice for ambitious young riders?
That's a very good question! I think it's just important to enjoy riding and gradually build up the pace. There's no point forcing yourself to be fast. You have to build up the speed. Your mind and body have to learn how to keep up with that pace. Bike racing is a tough competition both physically and mentally.