Find stories, riders,
ambassadors

Motul
25 February
Women are smashing barriers all over the world. At the Dakar Rally a month ago, one of the women doing just that was Sara Garcia. This 32-year-old Spanish rally rider competed in the "Original by Motul" class, a first for any woman. Previously called the "Malle Moto" category, it's by far the toughest undertaking in the Dakar, requiring participants to be completely autonomous and perform every task, from tyre changes to tent setup, on their own. Sara was one of the first women in the history of Dakar to finish the race under these conditions.
Sara, can you tell us more about yourself?
I work as a mechanical engineer. My boyfriend, Javier Vega Puerta, and I rode the Dakar rally as a couple, and in the Original by Motul class, which is quite unique. My father and mother managed a Yamaha dealership in Zamora, Spain (my hometown), for almost 40 years. My father is a mechanic, and he knows everything there is to know about Yamahas! So, I was born and raised with Dakar rally stories and experiences. You could say gas is in my blood.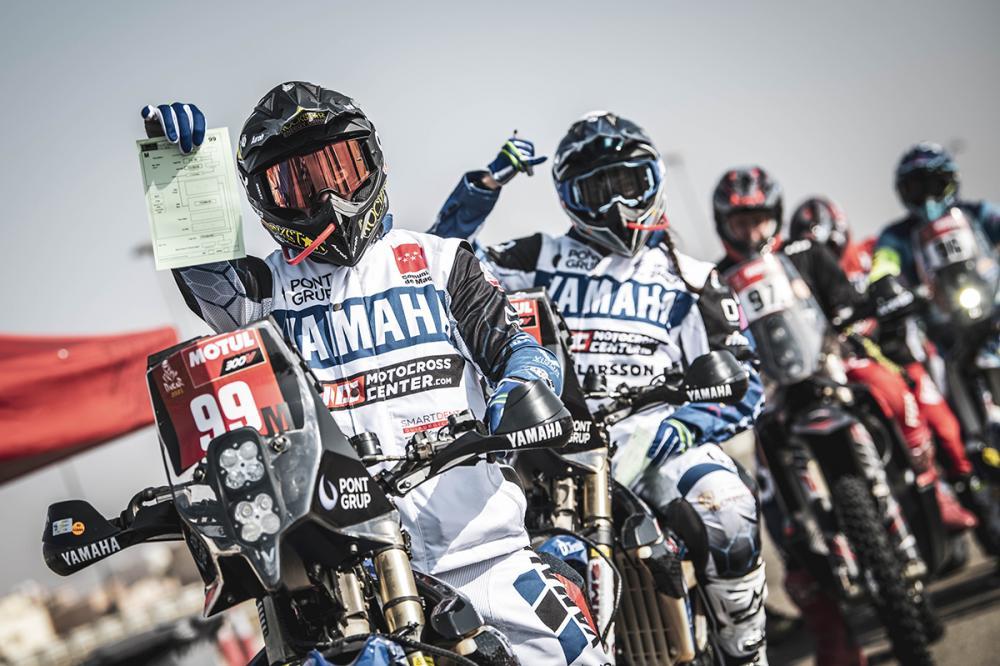 Why did you participate in the Dakar rally?
This was my third Dakar Rally. Javier and I love to ride rallies. For training, we also ride enduro and motocross. But we are a part of the Yamaha Spain Rally factory team. Like most of the riders, the Dakar Rally is a dream come true. It is a very special experience to be out there in the deserts.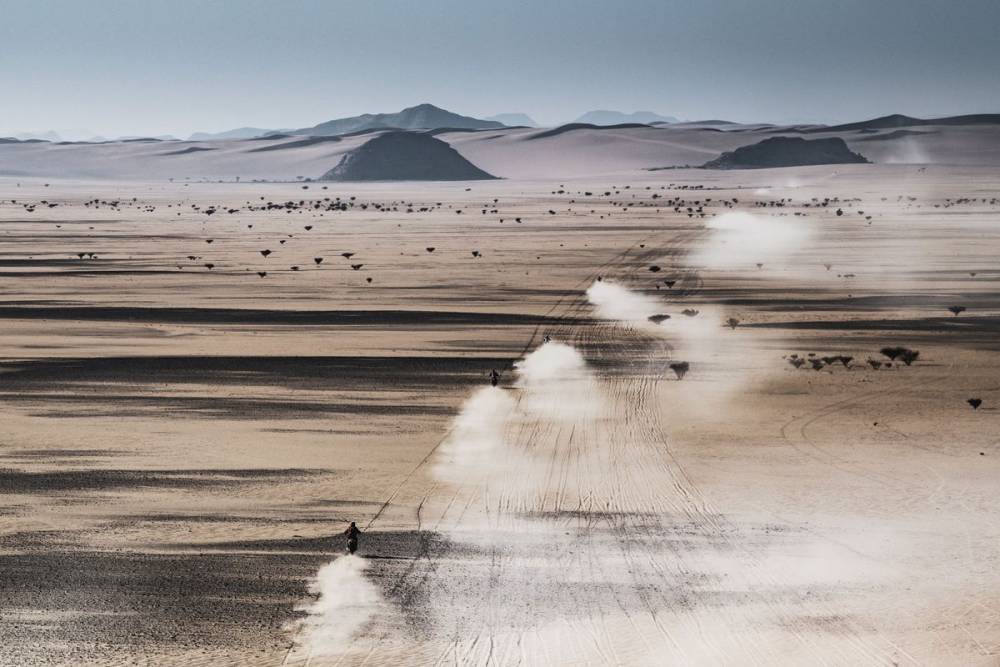 How did you prepare yourself and the bike for the 12 days the event lasts?
I collaborate with 'powering off-road' a specific training program for off-road riders (moto, bike, etc...). Together we are developing a specific rally program for riders like us. It focuses on a combination of all the skills and preparations you need to finish: fitness, strength, food and mental balance. We ride enduro, trial and motocross during the year to train.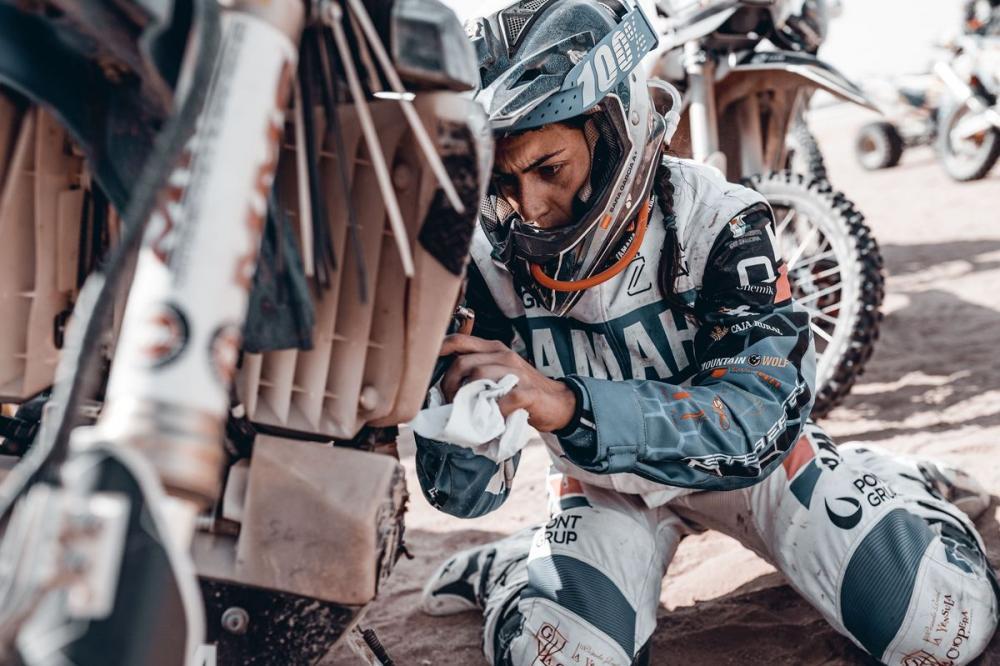 Do you have any anecdotes about the Dakar, your preparation for the rally, and your passion for rally raids or the mechanics?
Like I said, enduro has been part of my life since my childhood. During the Merzouga Rally in Morocco, there was a dune cut in the middle of the last stage which caused me and my bike to fall down six meters. I can't remember anything, but I woke up in a Moroccan hospital with two broken collarbones and I suffered from pneumothorax. I had to be transported in my van on the road because flying was forbidden because of the condition of my lungs. During the first Dakar Rally my engine broke, so the game was over. Last year I participated again, and I had a mental fight to not think constantly about my Merzouga accident. But I finished so that was a happy victory for me.
We had one rather funny incident in one of the previous rallies. As Javier and I always ride next to each other, I had to make a maneuver to the left to avoid hitting a big rock, causing him to crash into me. That spot happened to be full of photographers, so we have some nice souvenirs of the incident (laughs). But nobody got injured and we were extremely happy to finish together!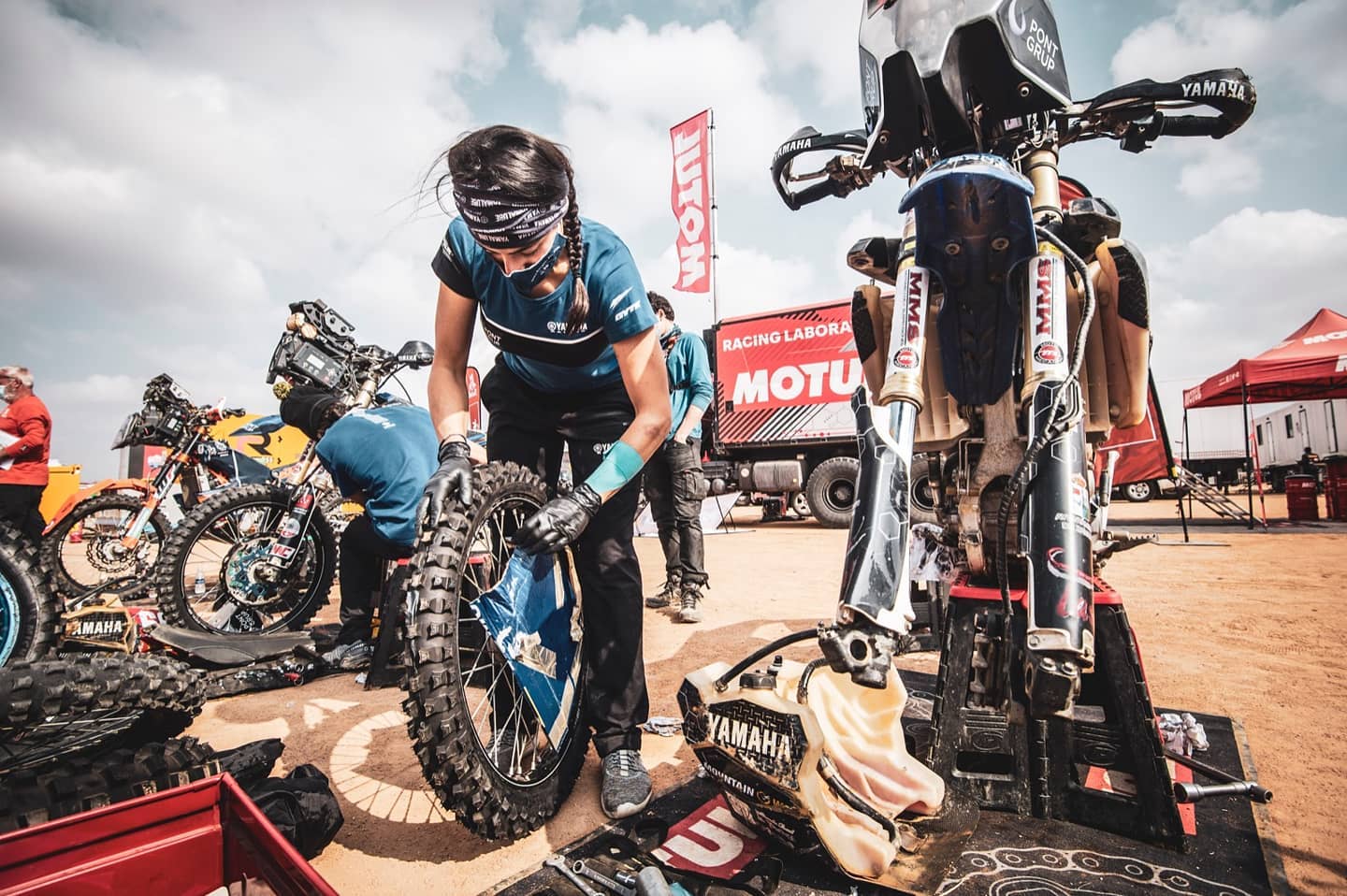 What did the partnership with Motul as a lubricant and maintenance partner meant to you?
We did not know the lubricants before the rally. In the 'Original by Motul' category, it is very convenient as we have all the products in place there. Transporting oil and MC Care products from Spain to Saudi Arabia is quite a hassle.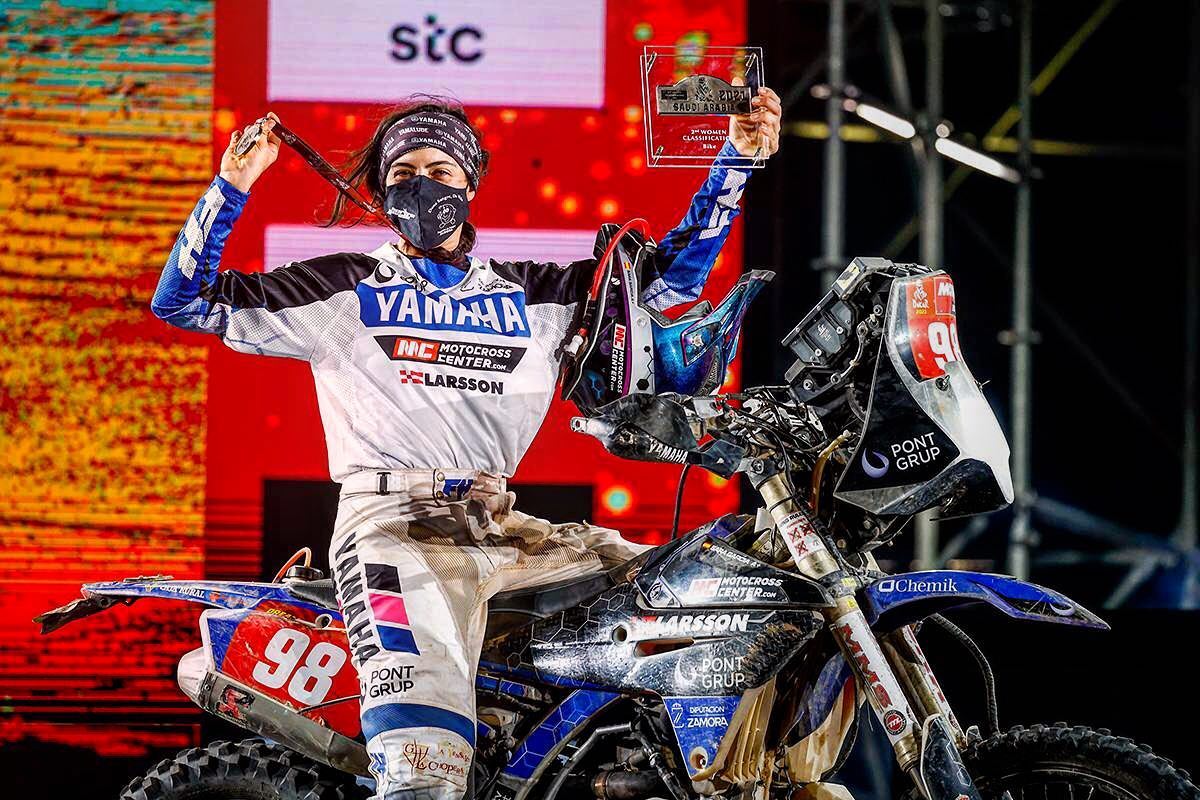 © Pictures: A.S.O. / H.Cabilla / Charly López / Florent Gooden