Find stories, riders,
ambassadors

Motul
20 January
Motul-backed team Can-Am South Racing has won the 2022 Dakar Rally! The team has been dominating the rankings of the SSV category since the beginning of the race in the experienced hands of Californian Austin Jones and his co-driver Gustavo Gugelmin. Until the last two days, Jones and Gugelmin were well on their way for the gold medal. Unfortunately, the team experienced a problem during stage 11, which nearly cost them the hard-fought victory. But Jones kept on pushing hard and reclaimed victory in the final stage of racing. By doing so, Jones becomes the youngest American winner to ever win the Dakar.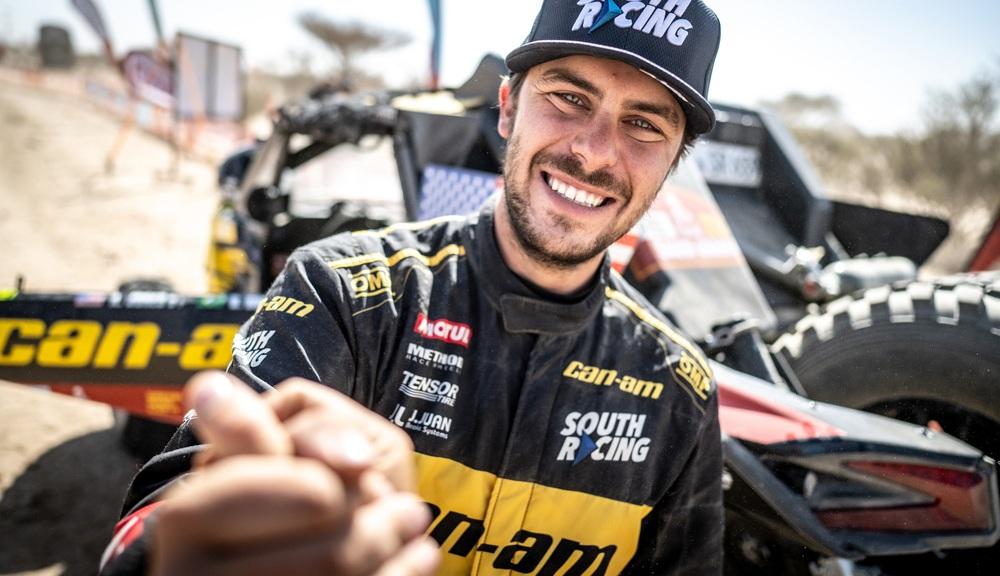 Austin Jones on the victory
Commenting after the rally, Austin Jones, said: "To be the youngest American to win means a lot. Winning the Dakar is everything. It's everything you work for. All the training. All the work you put in. This is the most important race. To win the Dakar is the number one goal in rally racing!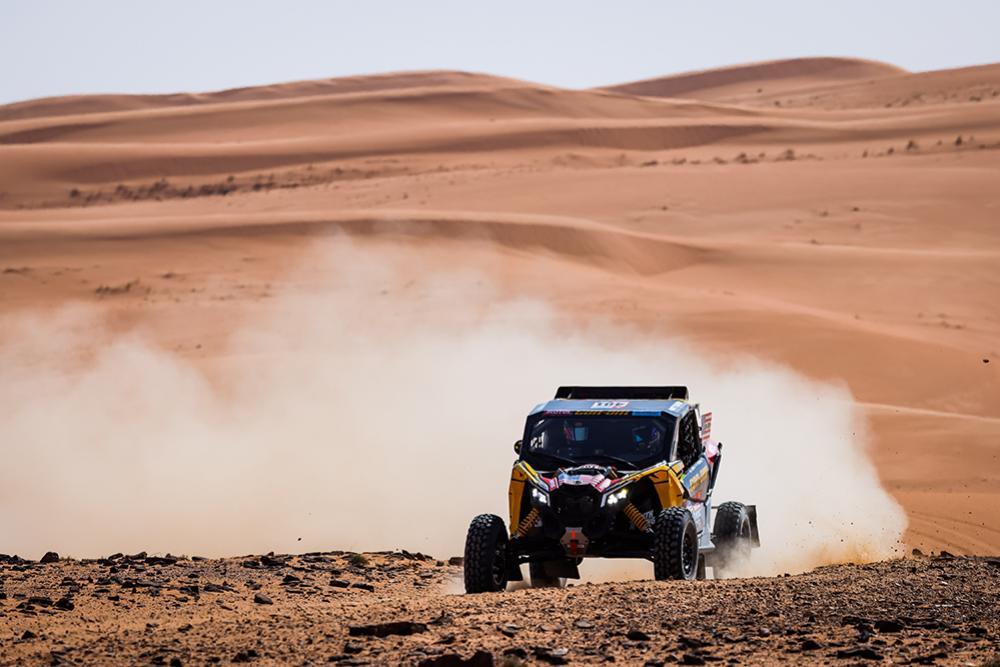 "The Dakar Rally is all about adventure, and besides the racing aspect, the adventure part is the most appealing part for me. You get the chance to travel the country, discover new places, sleep in different bivouacs while overcoming everyday off-road and technical challenges that are constantly being thrown at you. This lasts for 12 days long, and it really is an amazing adventure. The difference between Dakar and the races we normally compete in in America and Mexico is quite big. We needed to adapt to the stage racing and the bivouac concept. It's difficult to explain to outsiders, but the formula is gaining momentum as more Americans are participating every year in the biggest and toughest rally in the world, which also goes for the rising number of fans following the race on a global scale."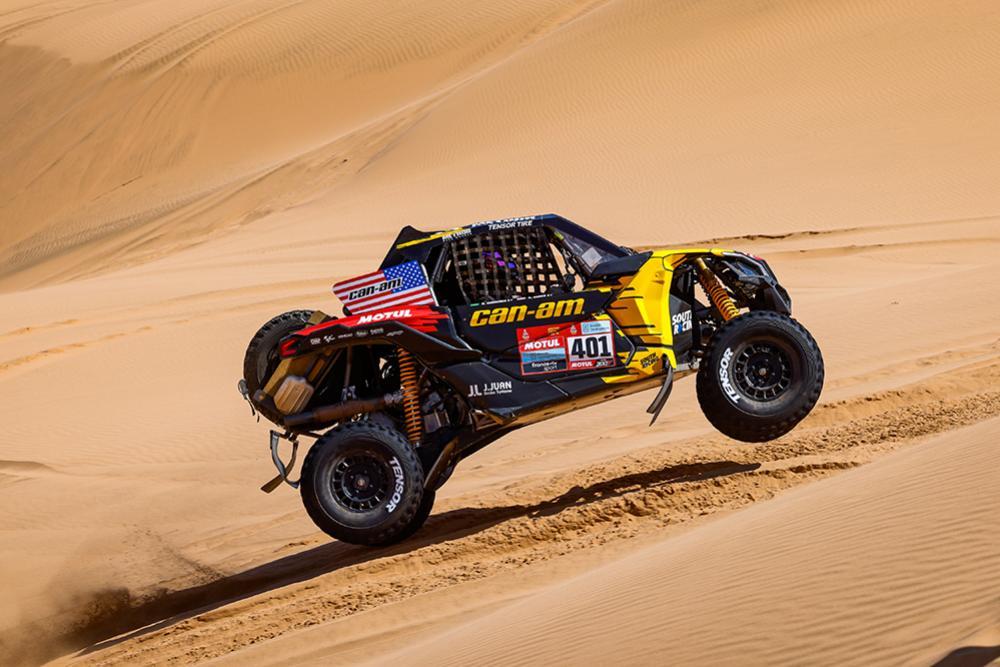 A team effort
Of course, these victories aren't a solo effort. Behind the scenes, and driving Austin forward, is a dedicated team of experts ensuring Austin and his bike are in tip-top shape. Managing director of the Can-Am South Racing team, Scott Abraham, added: "This is the biggest team that South Racing has ever assembled for the Dakar. It also shows the strength of the SSV T4 category which, in four short years, has grown to be the largest class in the Dakar. After Polaris joined us, as well as Yamaha, it showed the importance of the category, not only to competitors, but also to manufacturers. We are very happy to have joined the Motul family. It is partnership that we have talked about for several years and in the last two years everything came together. Both companies are growing quickly, and we are delighted that all the pieces we laid out in order to win, are now falling into place. It feels very satisfying to take first position after a year filled with preparations, especially as this was a hard-fought victory in the challenging Saudi Arabian sand dunes."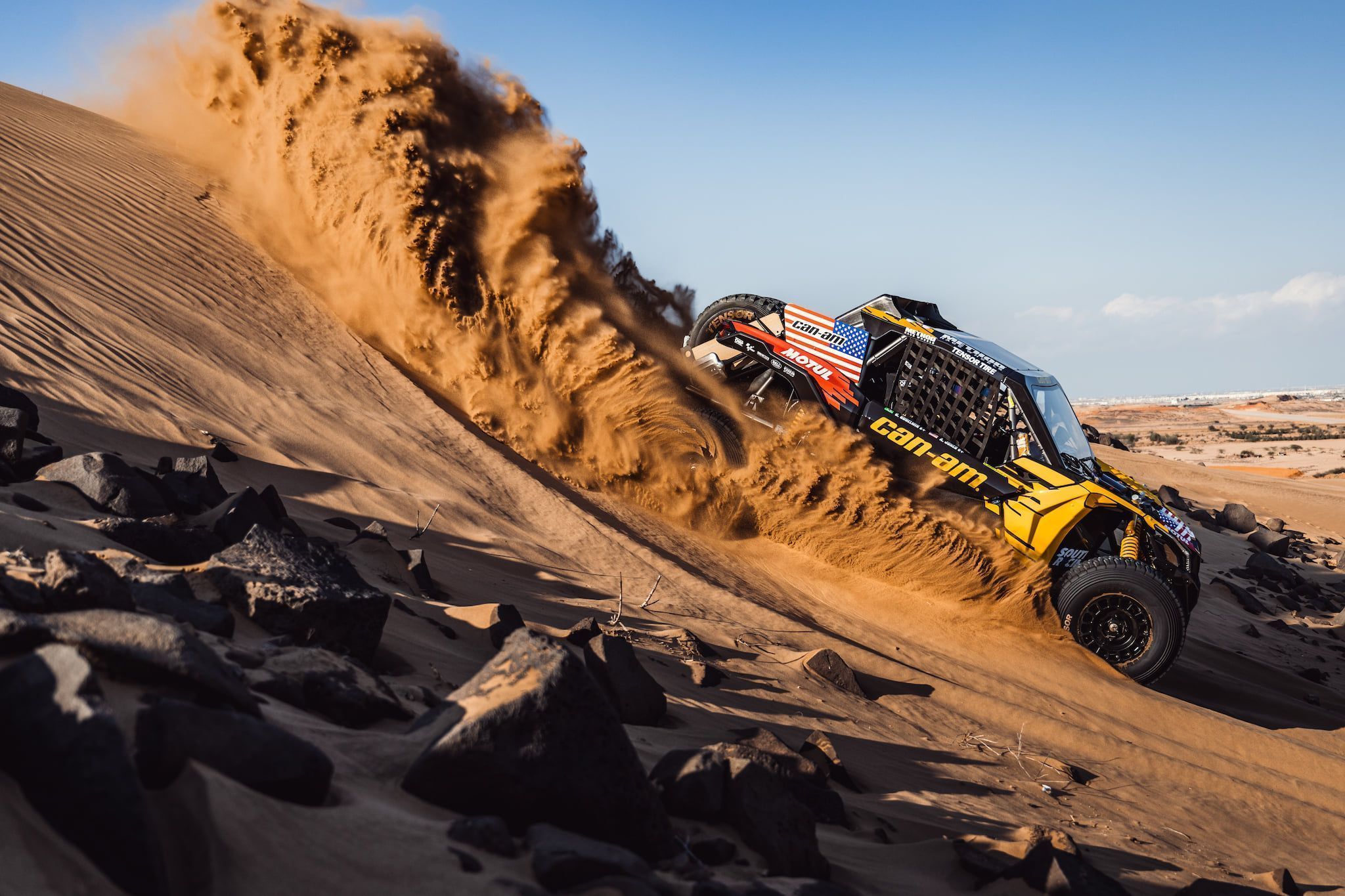 Motul and South Racing strive for peak performance
Camilo Polimeni, Motul group motorsport manager added: "In 2019, Motul launched the partnership with the Monster Energy Can-Am team and South Racing. As with the Honda HRC factory team, the Toyota Autobody factory team, and a score of private entrants, these teams benefit from Motul's products, which have been developed over several decades often in the most demanding racing conditions. Onsite, our Motul Racing Lab has been in place in every single bivouac for analysing the lubricants on a regular basis."