Find stories, riders,
ambassadors

Motul
09 April
Bailey Motorsports' Ryan Hunt Is the freshly crowned Snow Bike champion, even though he's a born sled rider. Now that the racing is cancelled due to Covid-19 striking the US and Canada hard, Hunt has time for his other passion, a fully customised Nissan 350Z. We definitely needed to find out more!
Ryan, how did you get into Snocross and riding sleds?
I got hooked on it because of my dad. It's bit of a funny story as previously he'd raced dirt bikes a lot, but it was our mechanic Doug Half who introduced him to snowmobiling and he was immediately fascinated and ventured into riding on snow. When I was a little kid, he used to take me out on the water on a Seadoo and I'd feel so comfortable on it the rumble of the engine lulled me to sleep. From then on it was really clear that I wasn't afraid on these kinds of machines so from the moment I was big enough to ride a sled I took off and never looked back.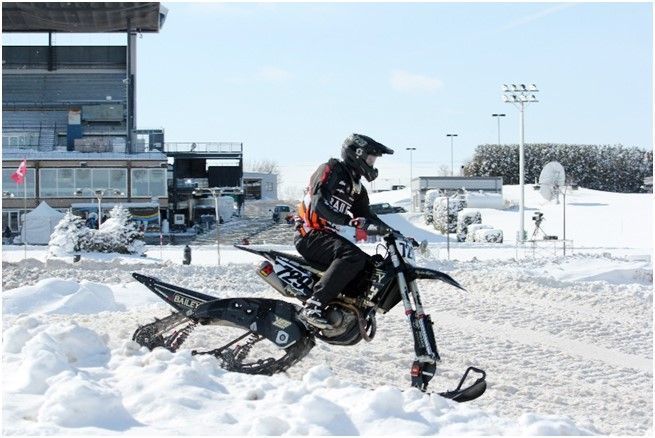 What kind of snowmobile do you race?
At Bailey we're a Ski-Doo (BRP//Can-am) factory team so we race a bespoke race sled specifically built for us. It's a Ski-Doo MX 600RS. These sleds are specifically built to take the beating of the whoops and jumps of a Snocross race. They have a very trick sort of suspension that also has a wider track to give us more stability and that way we can push harder. This year's machine has been the best so far. Getting good starts is one of the most important things in our competition.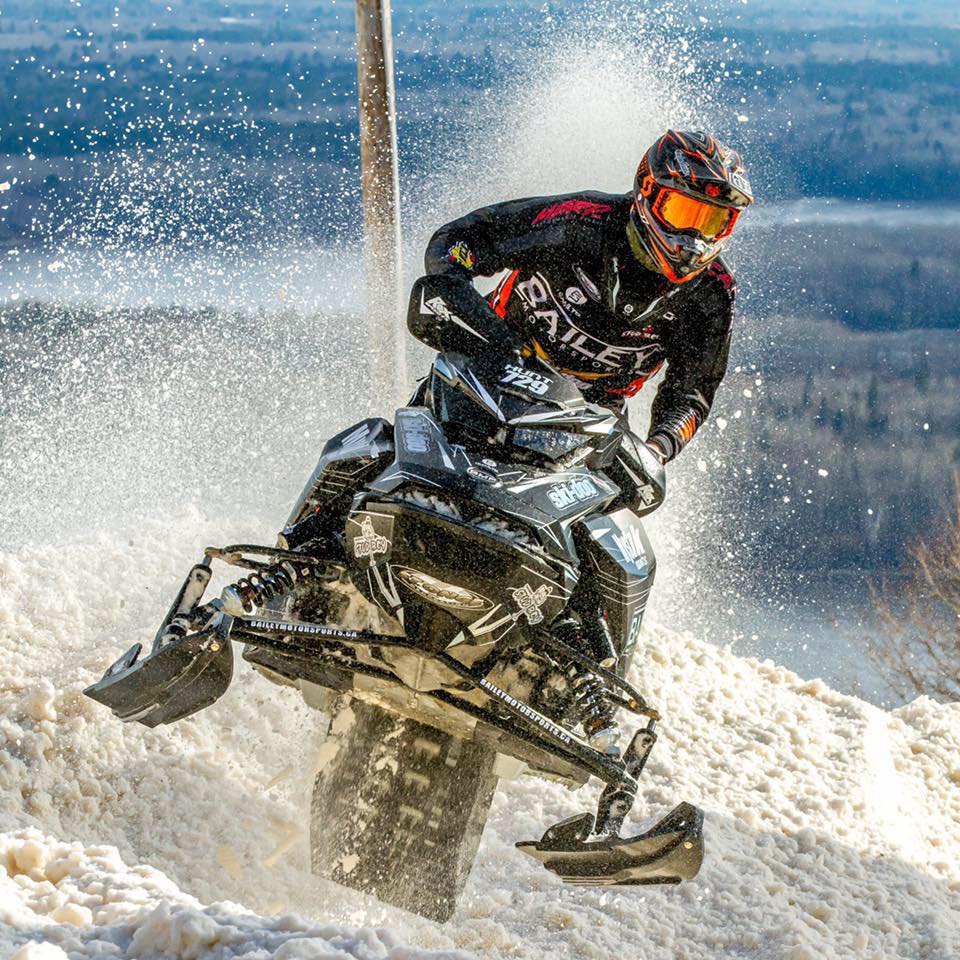 This year you also raced a snow bike. Is that a dirt bike with a snow track instead of a rear-wheel?
Yes, exactly. It's a Husqvarna 450 MX bike with a Yeti Snow MX kit attached to it. Snowbikes have come a long way and I've been experimenting from the very beginning. Last year I entered the entry-level sports class and this year I tried my hand on the pro class and managed to win the championship. Although I'm still hunting a race win. I've managed to be always on the podium and stay in the leading pack. This year has been a turning point on the Snowbike for me. I'm not an extremely skilled dirt-bike rider but I managed to convert my snowmobile skills onto a snow bike and something just clicked.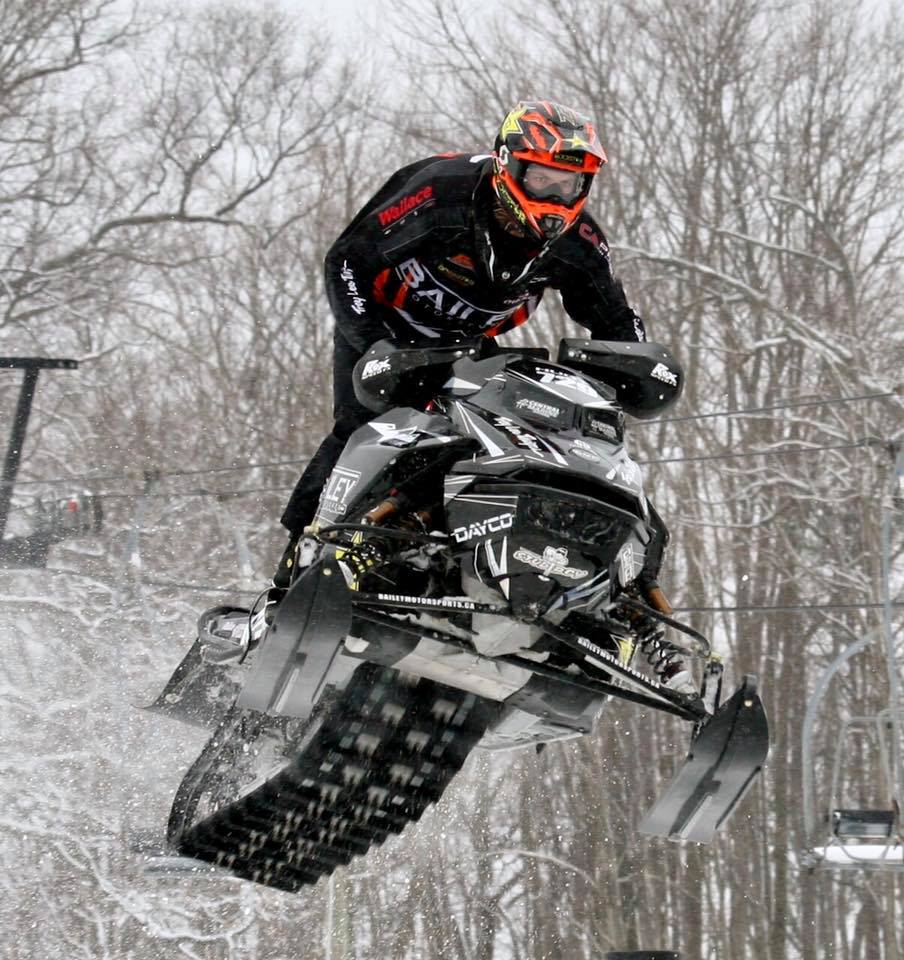 What is the biggest challenge to racing on snow?
It's the always changing conditions and how to analyse them or even just being able to see them. When it's bright you can the tracks and recognise snow quality but on overcast days it's just one flat slate of white that makes things impossible to judge. One of the hardest things is when you're beginning, and a rider is roosting you and you're getting covered with snow. It's not easy clearing your goggles. That would mean taking you brake hand off the handle. One of the solutions is doing it mid-air on a jump (laughs).
With your season cancelled, and the world being in various states of lockdown, how are you coping with it?
Here we're still able to get out and slowly go along with our business keeping in mind social distancing. To be honest my issues caused by the pandemic are far less severe than some other problems people have been experiencing. I've only missed three races. Now I just spend a lot of time working on my car.
Of course, Your car! A blacked-out Nissan. how did you end up doing this project?
I've always been a car guy so it came quite naturally. Three years ago I bought a Nissan 350Z in really good condition. My first though was to keep it standard but I was really fascinated by the tuning business in Japan, so I went all out and added a Japanese Pandem-kit to it to give it a unique look. Apart from some other smaller modifications I haven't done all that much but one of the goals is to run the engine to its final breath and replace it with a Nissan RB26 engine from the Nissan GT-R. So, lots of things to look forward to.