Find stories, riders,
ambassadors

Motul
14 September
9,000 kilometres to be crossed in 13 days on the harshest of terrains and in the most gruelling weather conditions... And also 4.6 million spectators, 1,200 hours of TV coverage across 190 countries and hundreds of bike, car, quad and truck contenders from all over the world. The Dakar, celebrating its 40th staging in 2018, is truly the toughest and most famous of off-road rallies and on 22 March Motul was appointed its official lubricant partner at a press conference.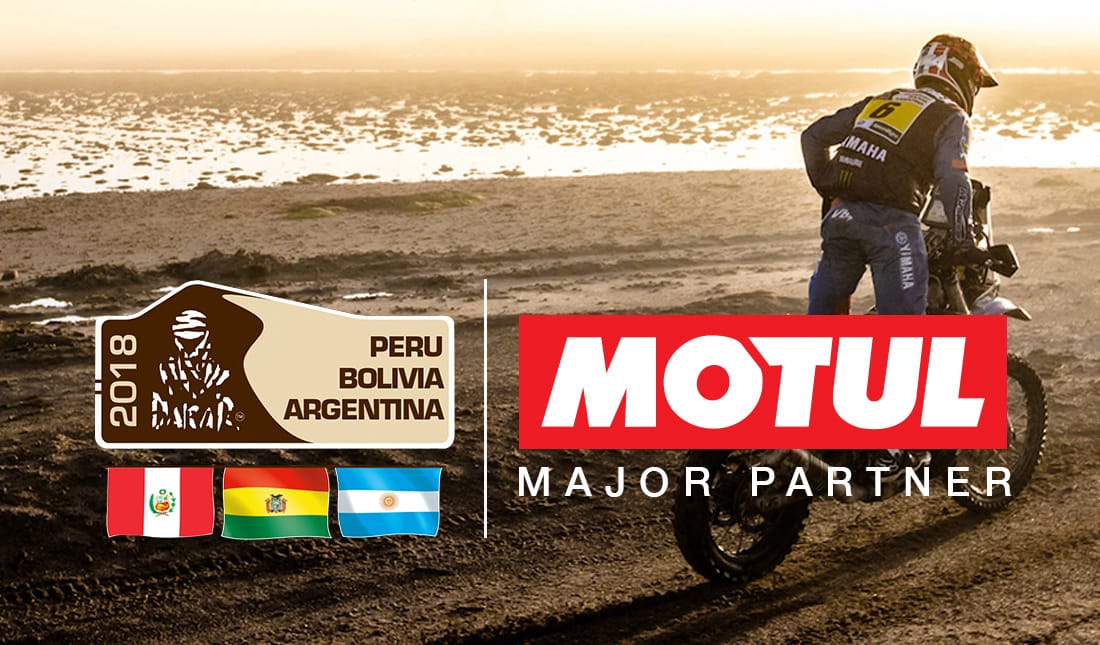 This agreement completes the many technical partnerships uniting Motul with major teams. At the beginning of 2017, the win in T2 (production 4WDs) was bagged by Toyota Auto Body and in SSV by Polaris Xtremeplus. The finest achievement on Motul's leaderboard was the Honda bike win in 1989. Still with Motul's technical support, the Japanese manufacturer clinched half of the stages this January.
Details of Motul's partnership with the ASO, the Dakar's organiser, will be disclosed in a few months. We know however that there will be talk of developing close ties with fans of the event and with the contenders.
Hélène Zaugg, Motul's Head of Communication, commented on this extraordinary partnership: 'Motul has been involved for decades in the most extreme forms of motorsports, such as the 24 Hours of Le Mans, the Isle of Man Tourist Trophy,The Roof of Africa and the Carrera Panamericana. The Dakar Rally has naturally found its place in such a prestigious list.'