Find stories, riders,
ambassadors

Motul
07 June
Hiram Danimbe is no stranger to the track but he had never been this close to his MotoGP hero's. After a weekend of smiles and tears of joy, discover Hiram's story and find out how much he has been inspired to make his dream become a reality.
Hiram, you were easily one of the most enthusiastic superfans we've ever seen. How was your experience?
It was simply amazing. It was the first MotoGP event I'd ever attended and I immediately had full VIP access, it was like a dream coming true. Usually I'm a little calmer but I have so much passion for motorsport and I just wanted to share that with people.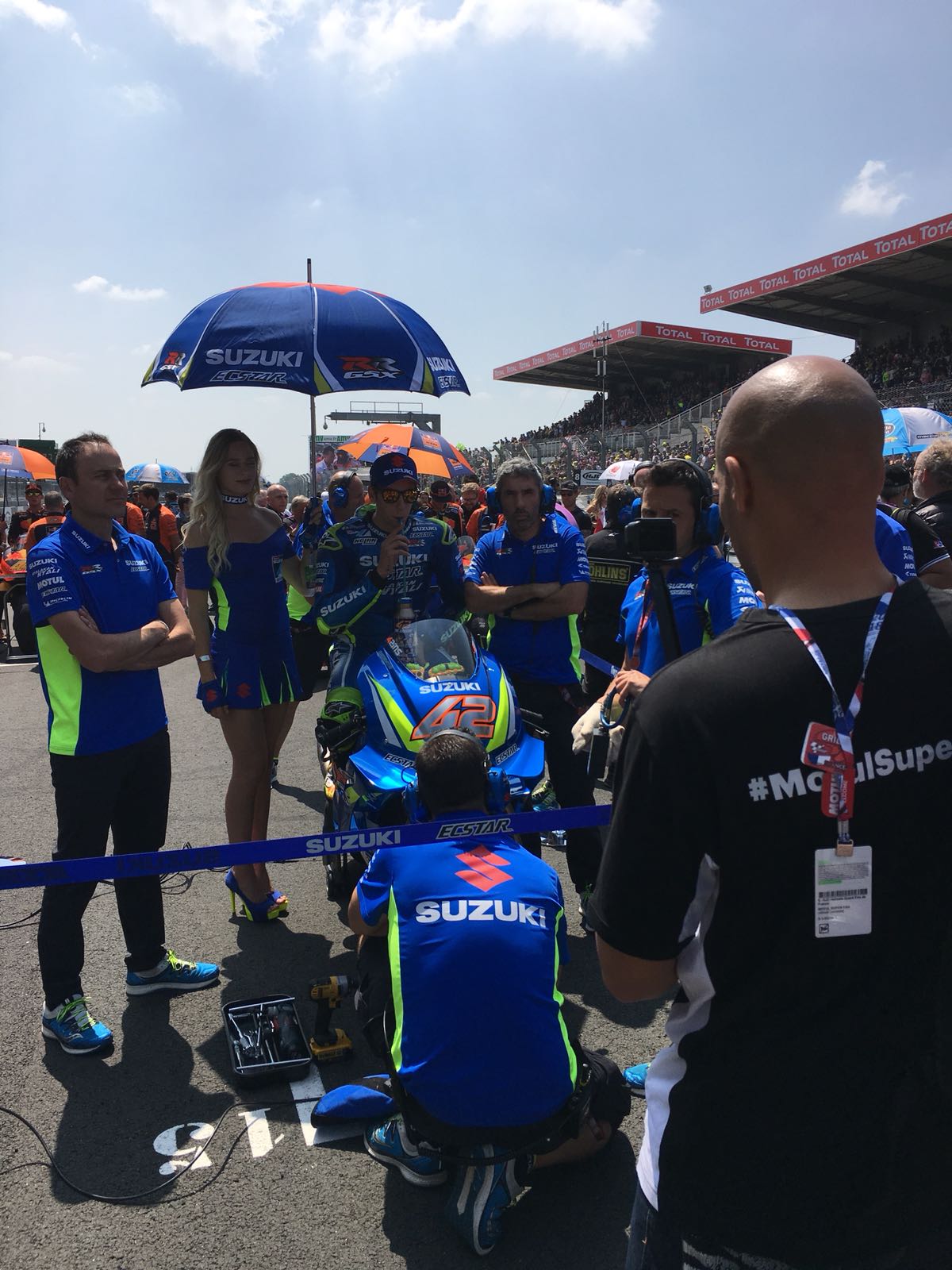 What were your highlights?
Meeting Johann Zarco was definitely one. I'm a big fan and in France he's such a star. Unfortunately his race didn't go so well. And I really enjoyed sitting on the MotoGP bike. I could really imagine what it would be like hurling it through the Dunlop curves.
You we're a Motul Superfan at the legendary Le Mans track, did that add to your experience?
Yes, absolutely, It's a mythical place. I mean, there's so much history on both two and four wheels. It's one of my favourite tracks and I know it by heart. I even participated in the Nissan GT Academy which was hosted here at Le Mans, so I know every corner. The experience of sitting in the passenger seat of the safety car was unreal as well. It was soo fast.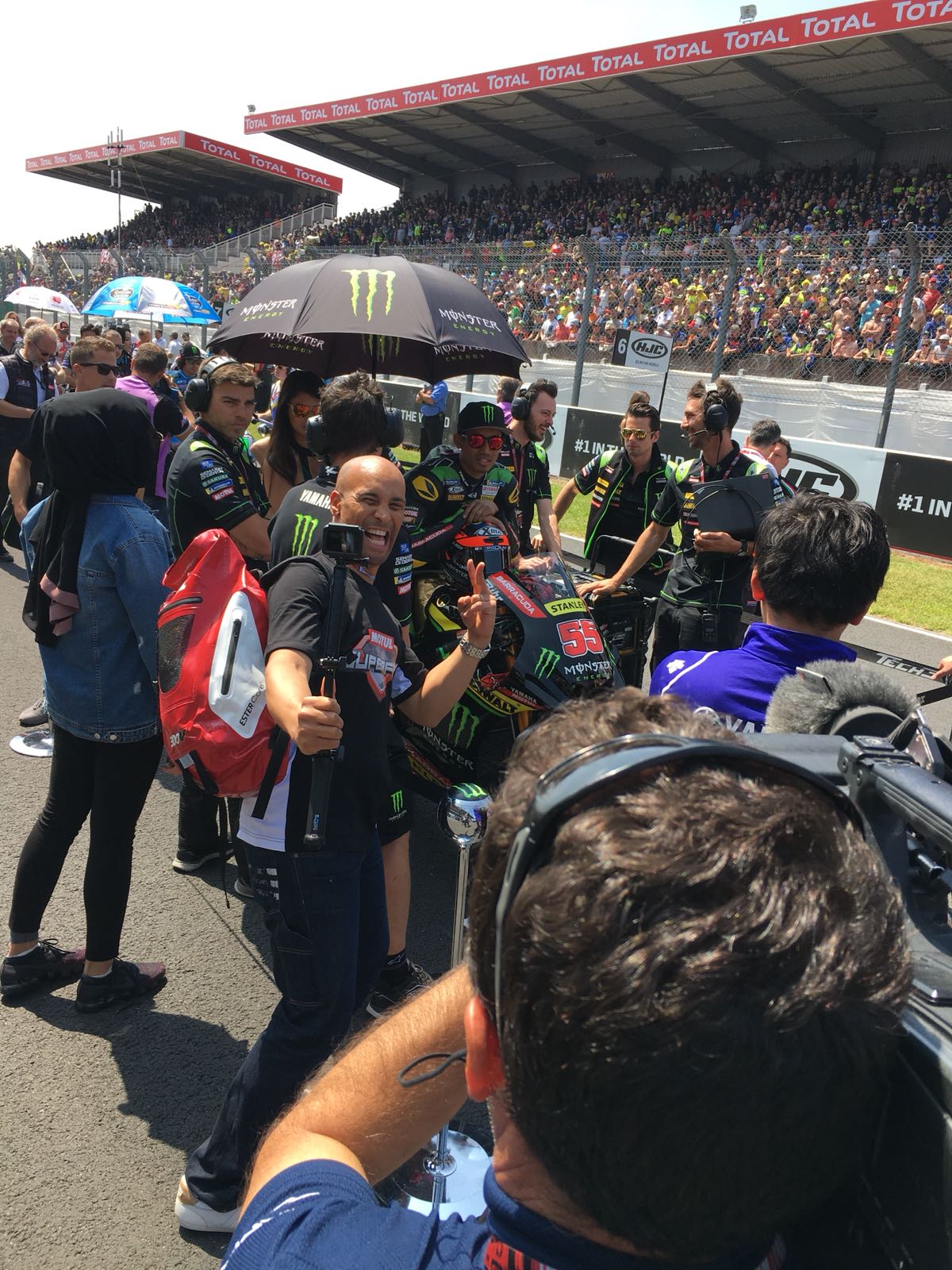 You seemed to be particularly interested in the Moto-E bike?
Yes, I loved it, It's the future and we need to embrace it. I love the sound of a big MotoGP engine but that will be a thing of the past. I watched some Formula-E races and while there is no engine noise, you can now hear the tyres. Maybe it's an opportunity to work with music, who knows? It's pointless holding onto the past. We need to look forwards and move on. I mean, 100 years ago people were riding horses and wearing weird clothes and doing things with combustion engines, right? (Laughs)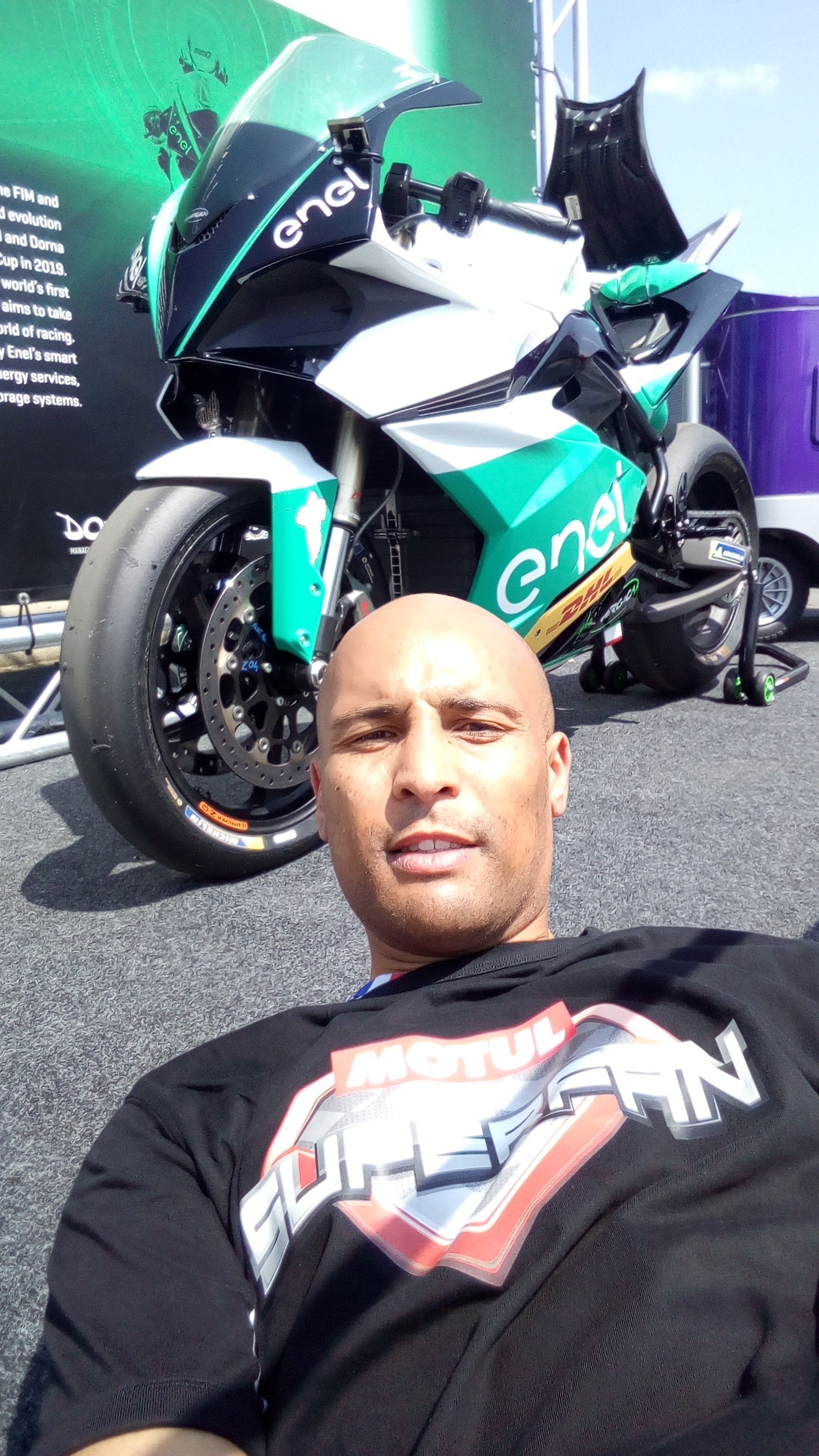 You are not unfamiliar going fast on a racetrack?
No, I race myself, but on four wheels. I'm especially interested in racing with alternative energy such as EV's and hybrids. I have a motorbike to but it's not that fast. I limited myself to 125cc. I'm always looking for the boundaries so If I'd chosen a faster one I might have hurt myself… or worse.