Find stories, riders,
ambassadors

Motul
03 January
Nicolas Demaria is part of the Motul team attending this year's Dakar and he'll be on the frontline supporting competitors with his expertise and helping them on to the next stages in the knowledge that their machines are in tip-top condition. We caught up with him just before he left for Peru.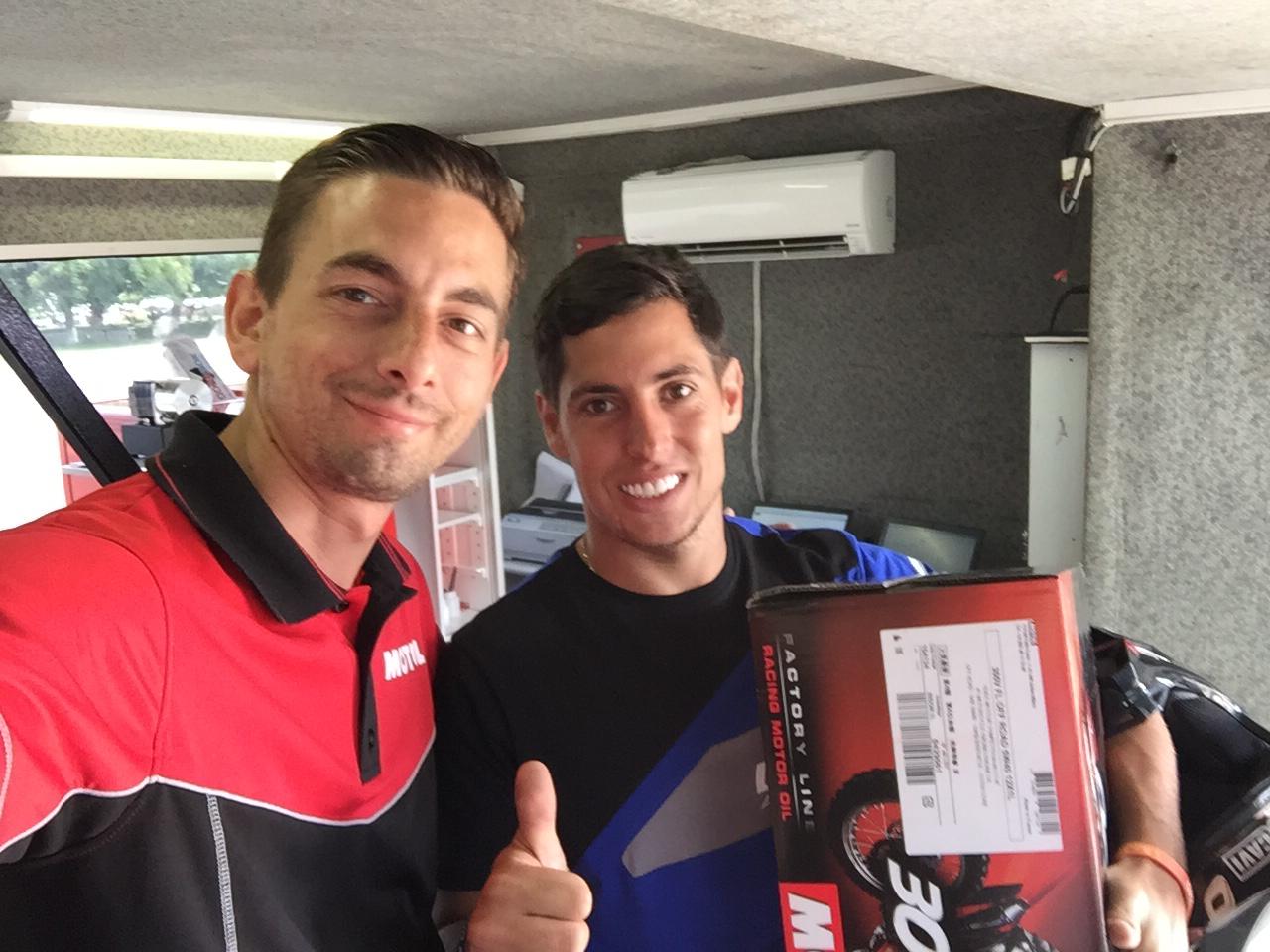 Nicolas, what's your role at Motul?
I'm a technical engineer working in the product department in South America. This means I help to develop new products or adapt our products to work better in our market. Basically I'm a gear head - I know all about our products and I try to advise customers to use the products that are the best for their needs. For the last few years I've also been part of the Motul's technical team during the Dakar, along with my colleague Joseph Charlot.
How is Motul supporting teams and riders this year?
This year, much like last year, we are at the Dakar to support our teams and riders with supplies, advice and products, we have a support team and a bivouac for the 'Original by Motul' riders and of course we have our racing lab which travels along with the bivouac so that we can analyse oil samples and give teams and riders info about their machines.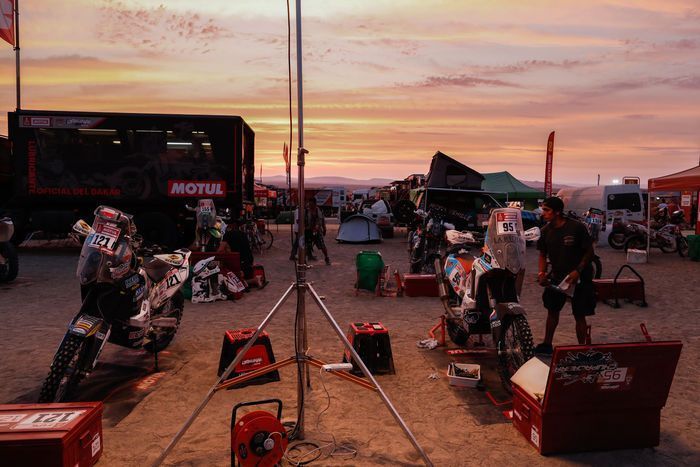 How does the racing lab work? Can any competitor use it?
Yes, if they want to. It's a big off-road truck that can pretty much go anywhere. It's an impressive vehicle on its own right to be honest. Inside the truck there's lab kit that we use to analyse the participants' oil samples. That shows us what state the engine is in and what needs to be done. There's a team member that mans the truck to help out competitors with products and we teach them how to take oil samples, or we take them ourselves.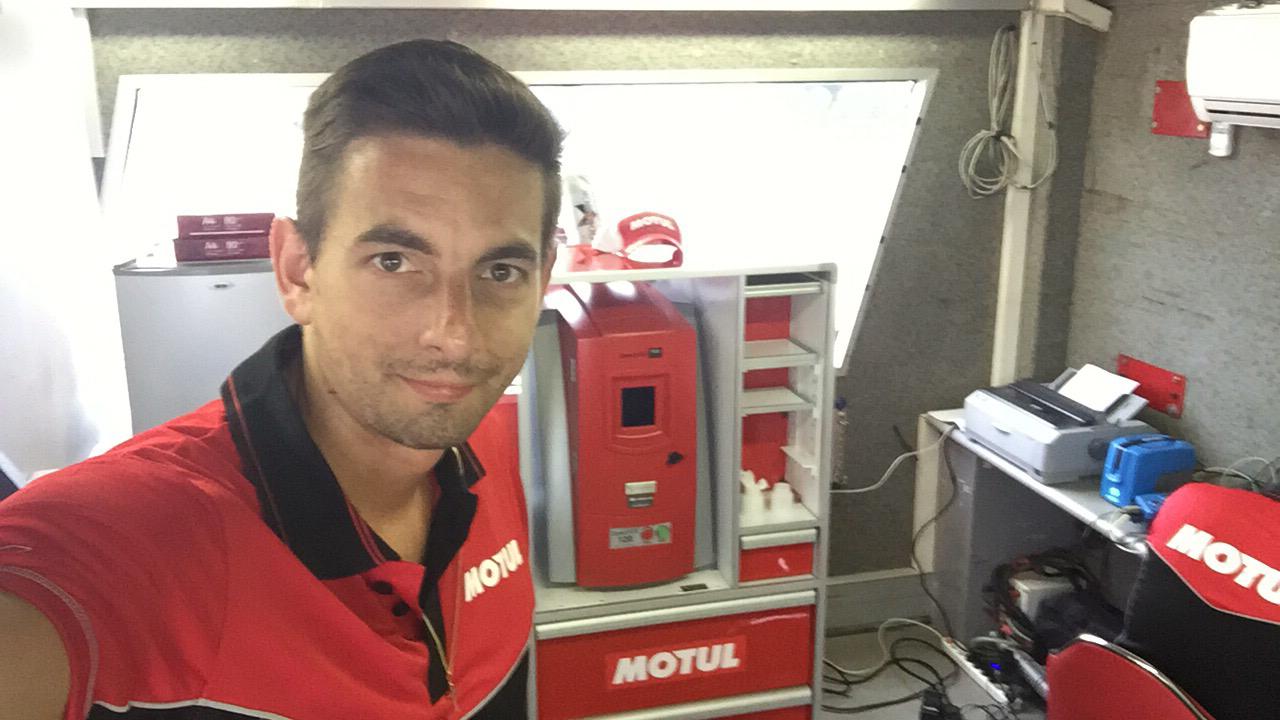 What does Motul get out of this?
We're all in this together so it's a form of service where we share our knowledge and expertise with whoever asks for it. Our lab also collects data on how our products perform under stress and because competitors bring in samples from other brands, we can also see how some competing brands perform and where we stand in the market when it comes reliability.

What impact has a tough rally as Dakar on the mechanical parts of the engine?
It's even tougher on the engine than it is on the riders. Every engine will need a full rebuild after the event and even during the breaks some teams change as many components as they can. The engines are under stress for sustained periods of time. And on top of that, there's the sand and the dust. Even though all the vehicles are equipped with air filters, some sand always gets in and that can be lethal to an engine. That's why we also supply teams with air filter oil to better protect their engines.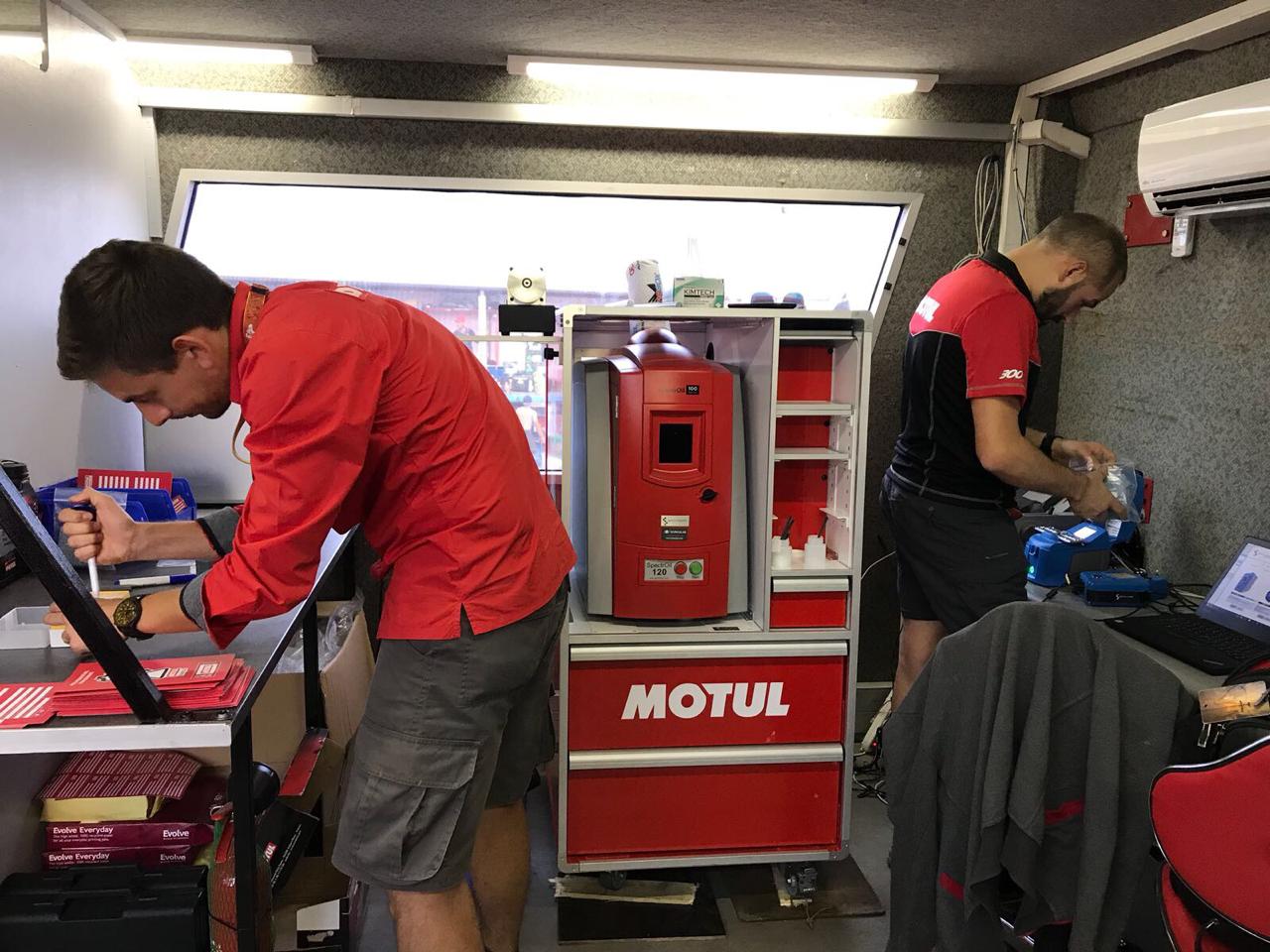 There will be lots of dunes in Peru, so a lot of sand. Given your experience and expertise, do you have any predictions about who will perform well on reliability?
Yes, sand will most definitely be an issue. I have some predictions in my mind, but I'd like to keep them to myself. However, I do know that some teams and brands will have an edge over others, so it'll be interesting to see how it all pans out.