Find stories, riders,
ambassadors

Motul
18 January
Apart from the huge number of cars, bikes, SxS's, trucks and quads competing in the race, there are also hordes of support trucks tackling those fearsome dunes too. The trucks are there to pull out any cars that get stuck in the sand or provide immediate assistance to the teams that they support. We spoke to Team SSP support Truck driver Sylvain Besnard.

Sylvian, this isn't your first Dakar is it?
Certainly not. It's my fifteenth Dakar, driving a support truck.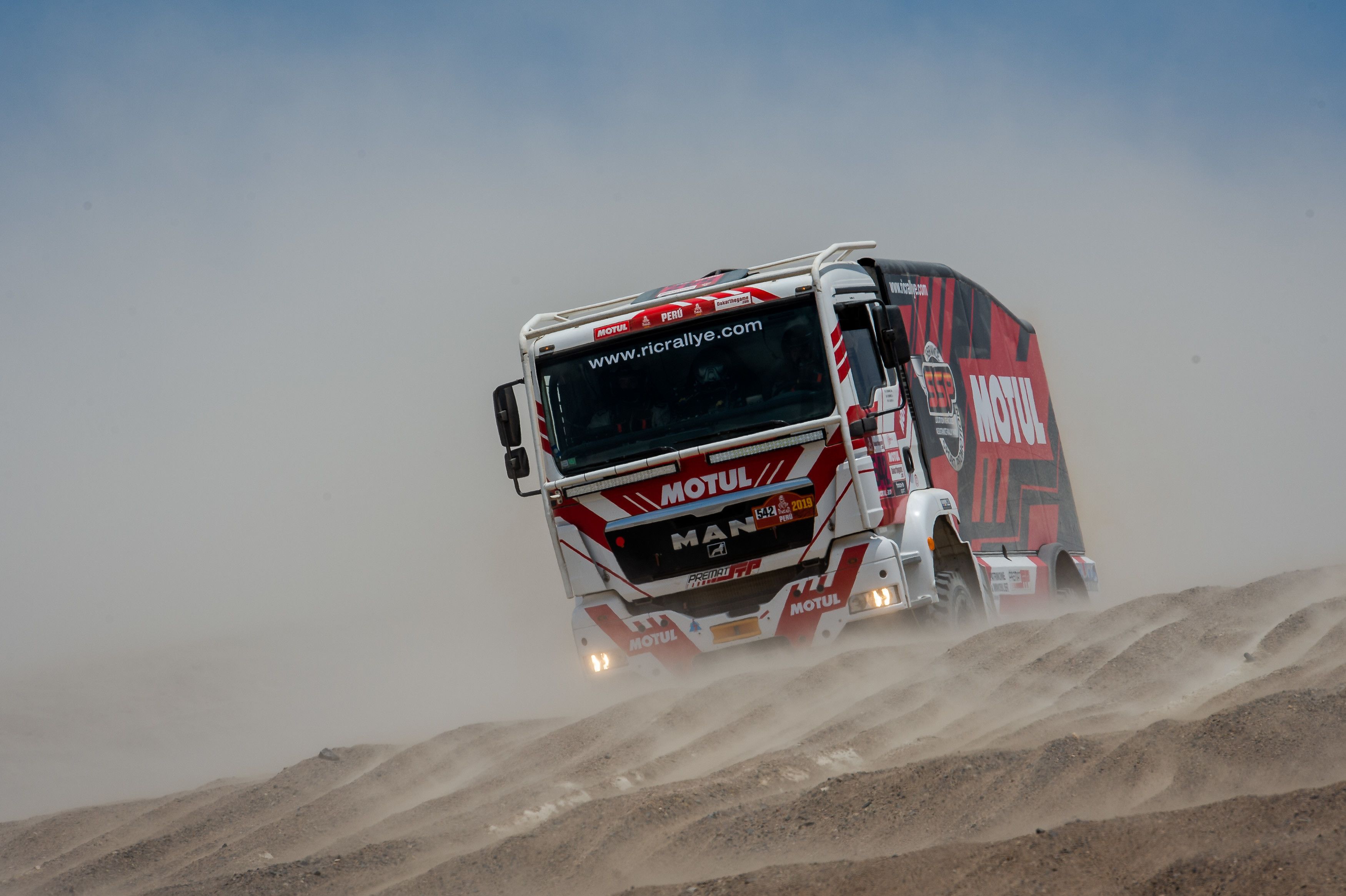 Can you describe a day in the Dakar for a support truck driver like yourself?
Our mission is simple - we are a sort of freelance support team. That means that we work for different cars and participants and we're not linked to just one team. This year I'm supporting three cars on the Dakar. We help them when they get stuck in the dunes or need repairs. We have a bunch of spare wheels and tyres in the back as well as spare parts for each car. We even carry at least one spare gearbox. And on top of that, we have a generator and a welding machine on board. In the end, our goal is to get the cars that we support to the bivouac a.s.a.p. even if that means we have to tow them there.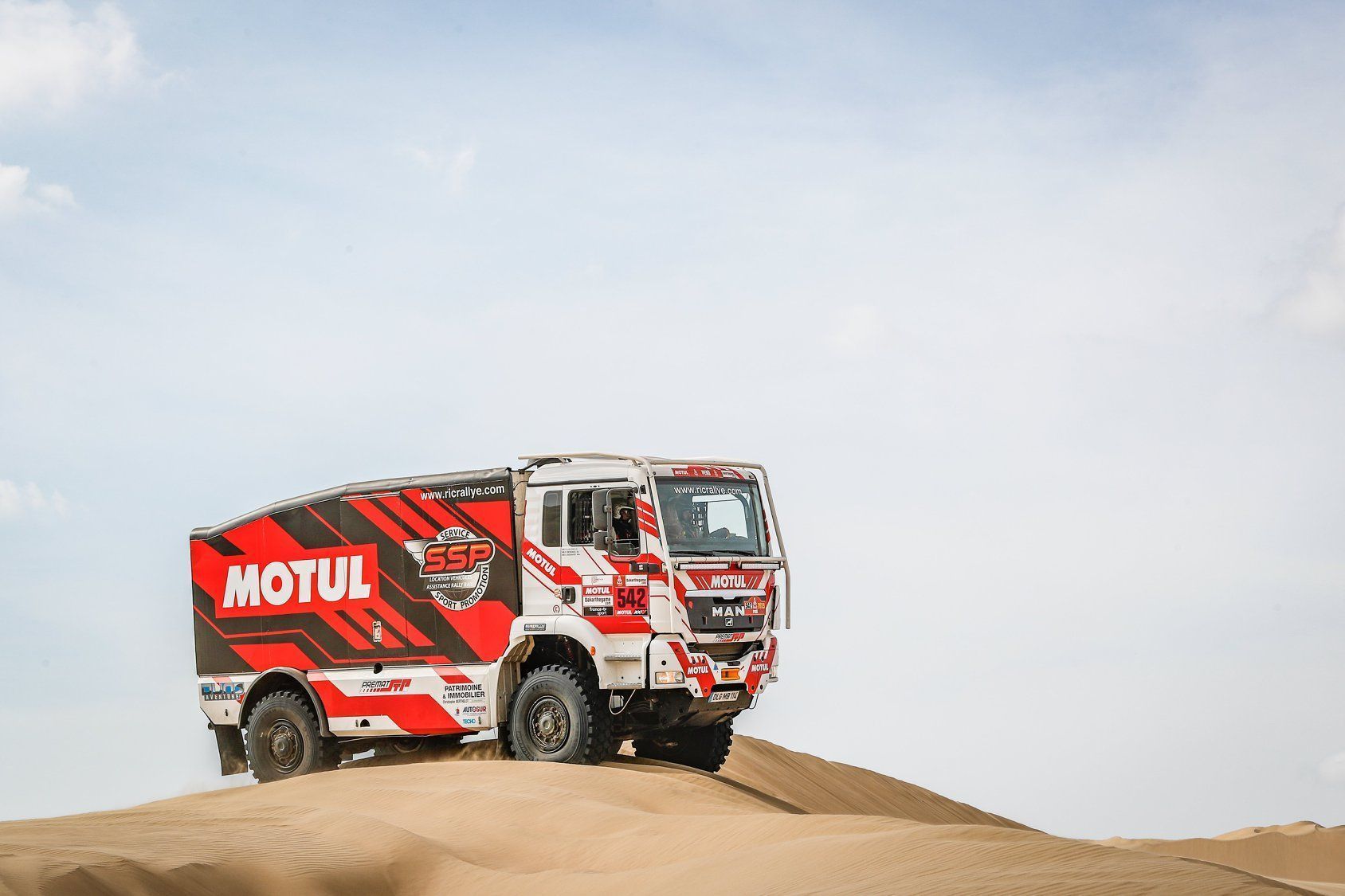 There are three seats in the truck - who is with you and what do they do?
There are two other people with me in the truck, but they don't really do anything (laughs). No, I'm joking. Next to me is the navigator and there's also a mechanic. He's responsible for both our truck and the cars we help out.
How tough is it to tackle the dunes in a truck? And how much does it weigh?
Fully loaded, our truck weighs about 11 tonnes. There is no school or training that can teach you how to drive a truck over dunes like this. There are courses for cars but not for trucks. It's learning on the job. You literally learn how to handle it while you're in the dunes. So, my experience helped but everyone still gets caught out at some point. It's the Dakar after all.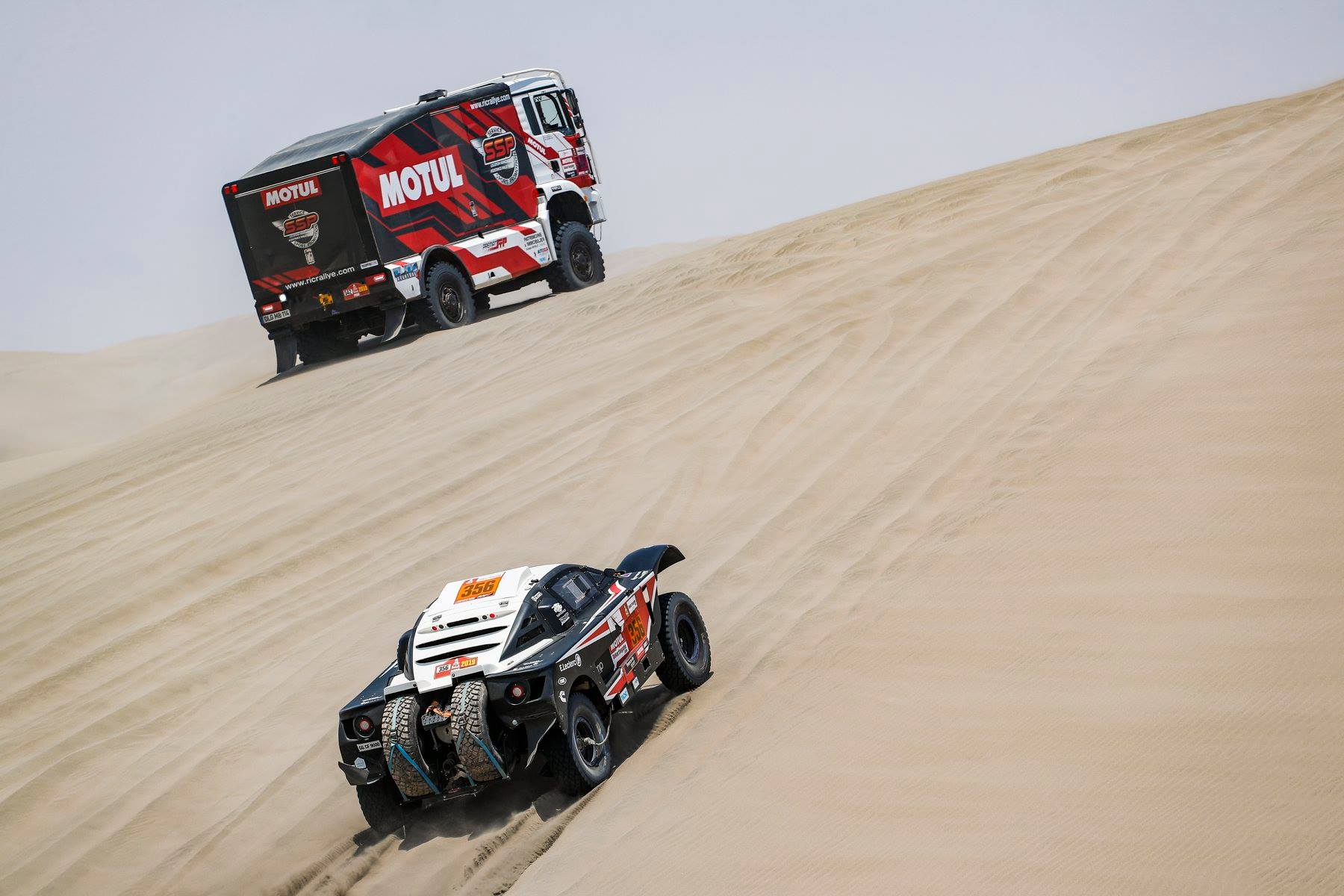 The Dakar is one big adventure, what's been your favourite or most exciting moment?
In stage 6 or 7, I can't even remember, I misjudged a dune and we ended up in a big hole. The sand actually pushed our tyre of the rim and we got stuck in the sand so deep that we had to remove half the dune to get ourselves out. It took us over five hours and we had to sleep out in the dunes. It was rather nice actually – so quiet.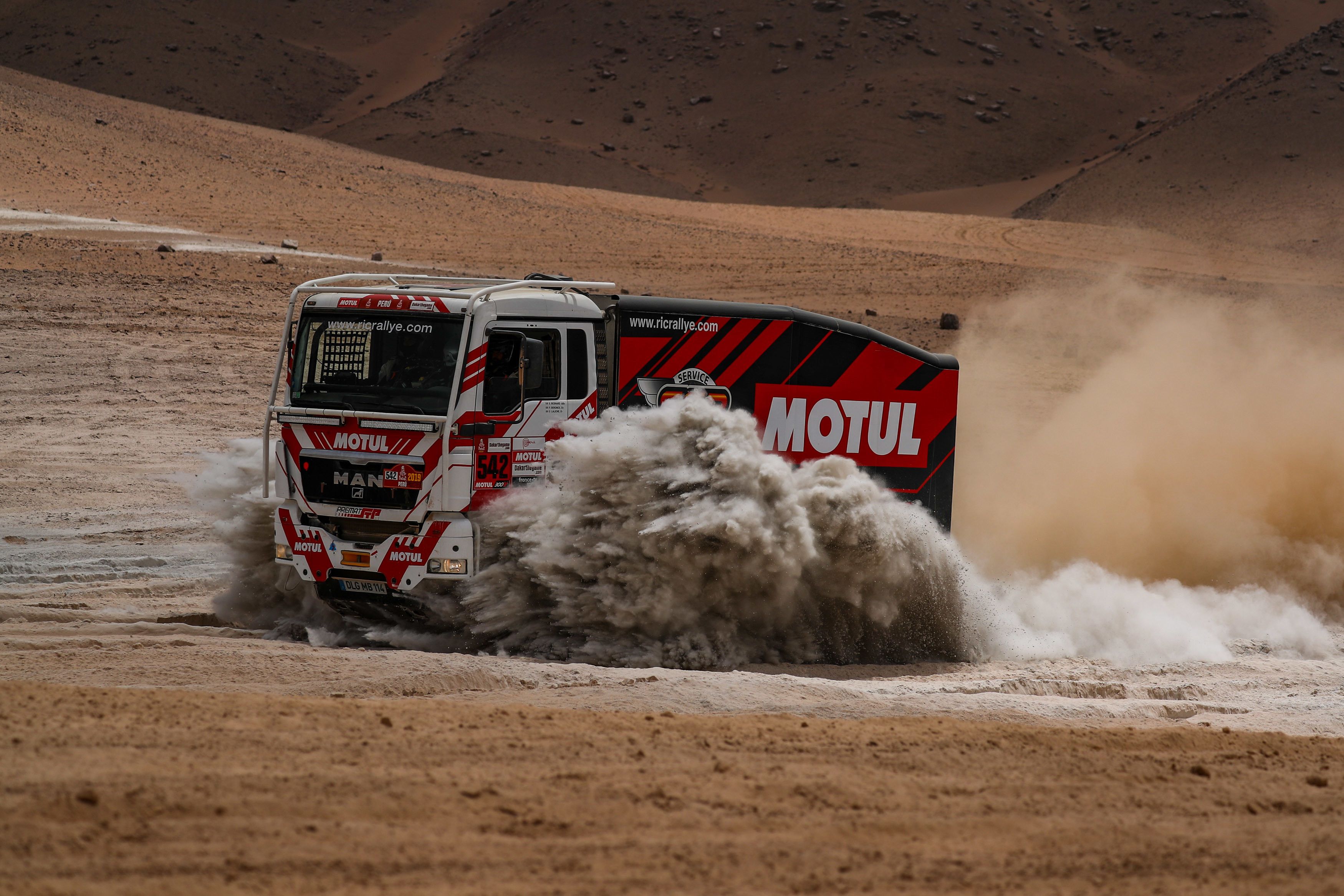 If you had a budget to compete in the Dakar tomorrow, would you do it?
Yes, without a doubt but not in a car. I want to drive a truck. I mean, I love driving the assistance truck, but we always have to stop, and we don't have time to look at the leader boards. I'd love to just drive for myself and compete.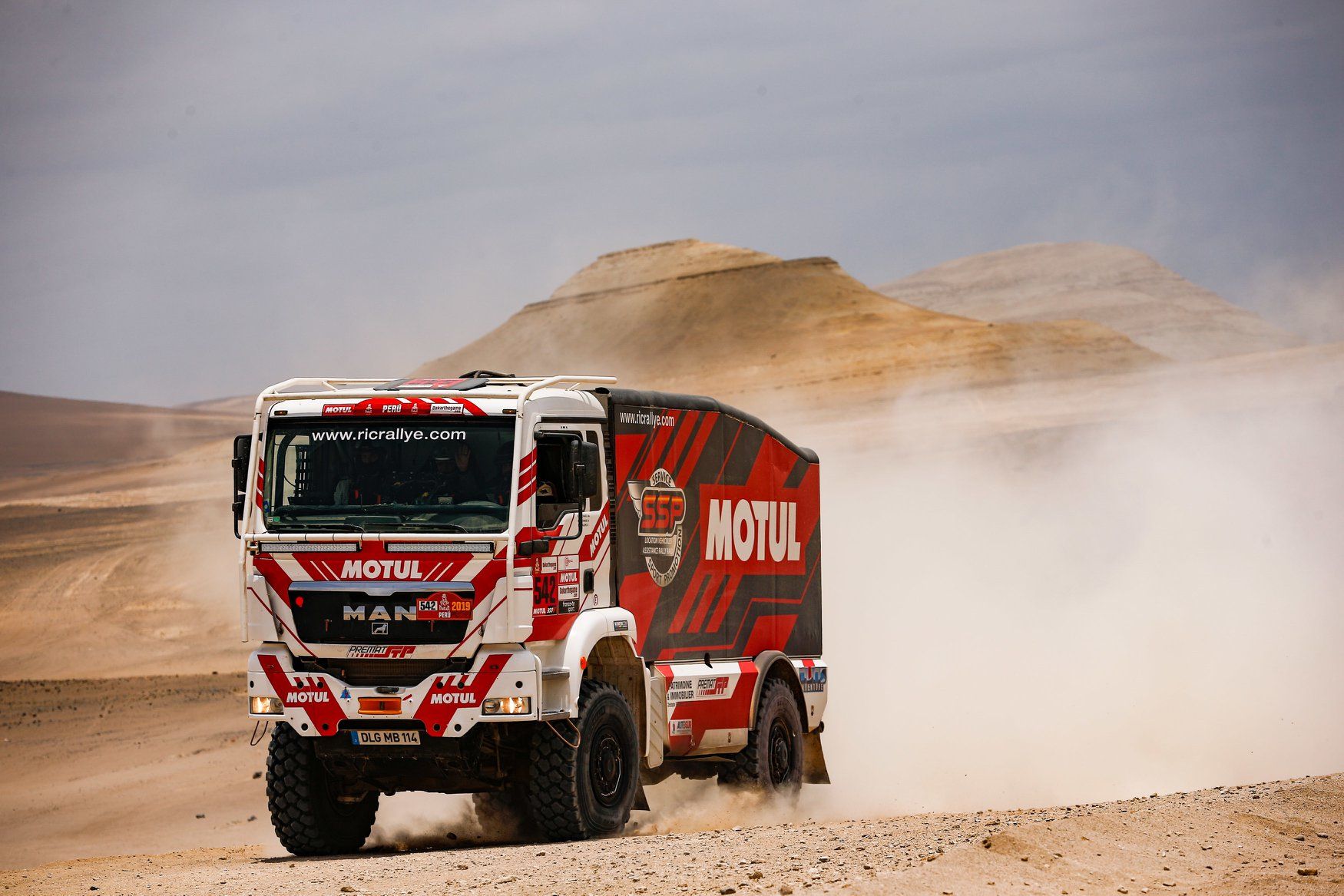 Is there a team in the truck category that appeals to you?
Kamaz – absolutely. It's an amazing factory effort and they're very inspiring to watch.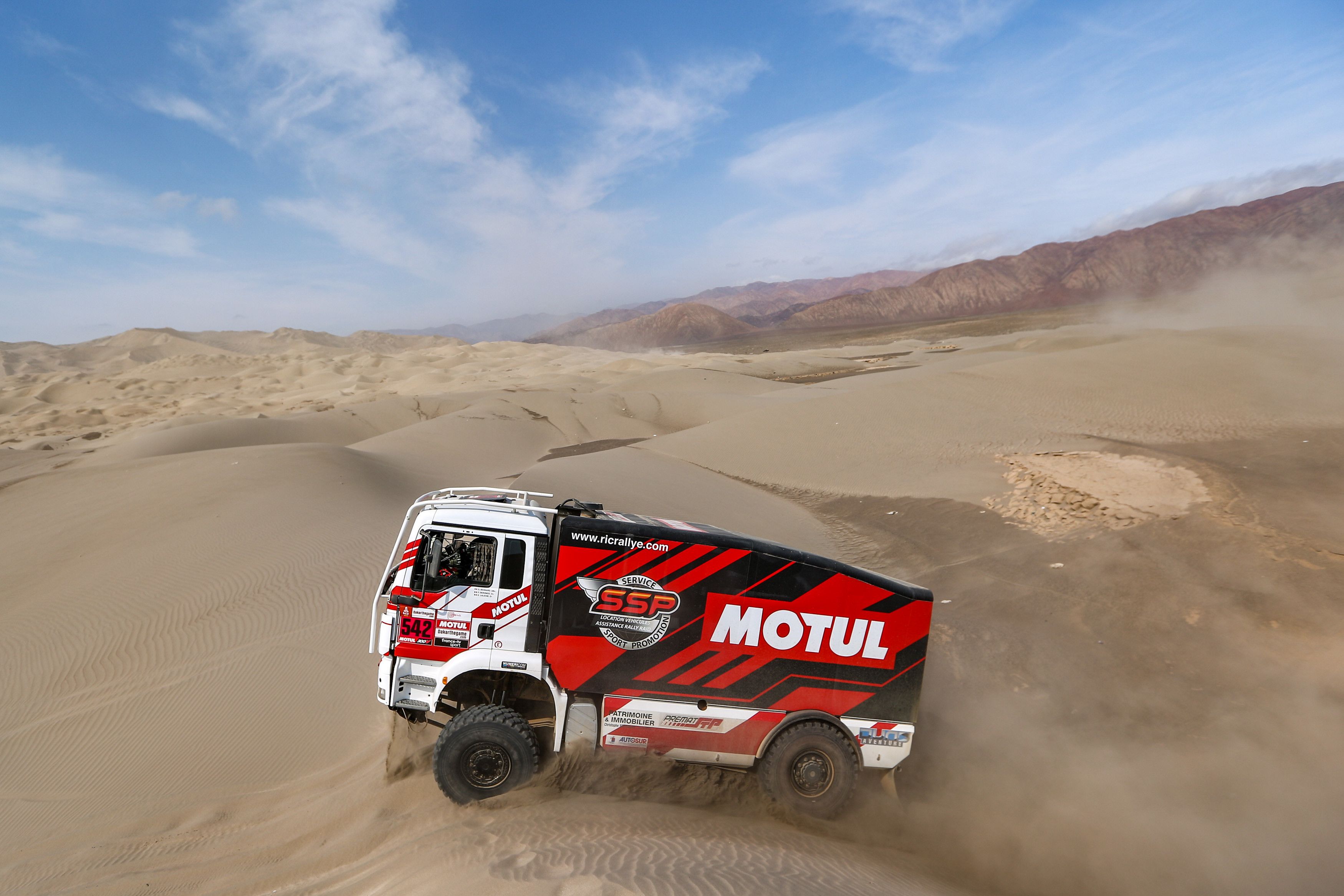 © Picture credits: DPPI / A.S.A. / FOTOP / Dakar Rally