Find stories, riders,
ambassadors

Motul
21 February
He's only twelve and has already made a name for himself. South African enduro rider Tristan Hedgcock has a few national and regional titles under his belt and is a talent to follow closely. He now travelled to the USA to try out a whole different array of terrain. We caught up with him and his father Graham between two training sessions.

Tristan, how are you? How's life in the USA?
Tristan: It's really cold out here. In South Africa it's summer now and we're used to 35-40°C, here we're barely touching 5°C so it takes a while to get used to. There's also a massive amount of mud here which isn't always easy to ride. I competed in the Mid-East Harescramble series but the big GNCC race is still to come*.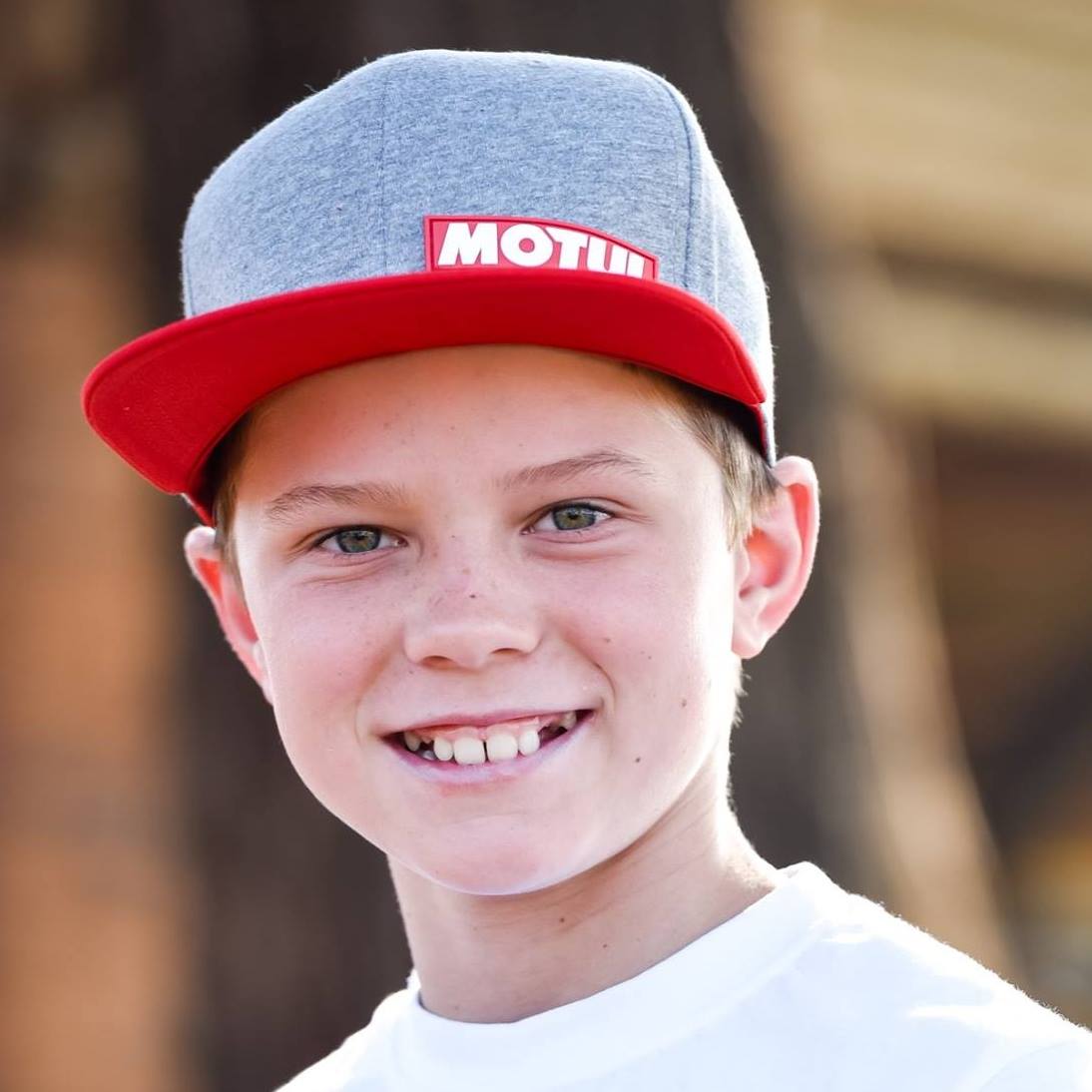 You're only twelve, yet you're racing in the USA, how did you get this far so quickly?
T: I'm very dedicated and I try and push myself as much as possible. I receive a lot of support from the people around me and I'm really enjoying myself. Things really picked up since 2016 when I drove my first national race and won a double header. In the first race I cleared the competition by six minutes. That's when people started to notice, I guess.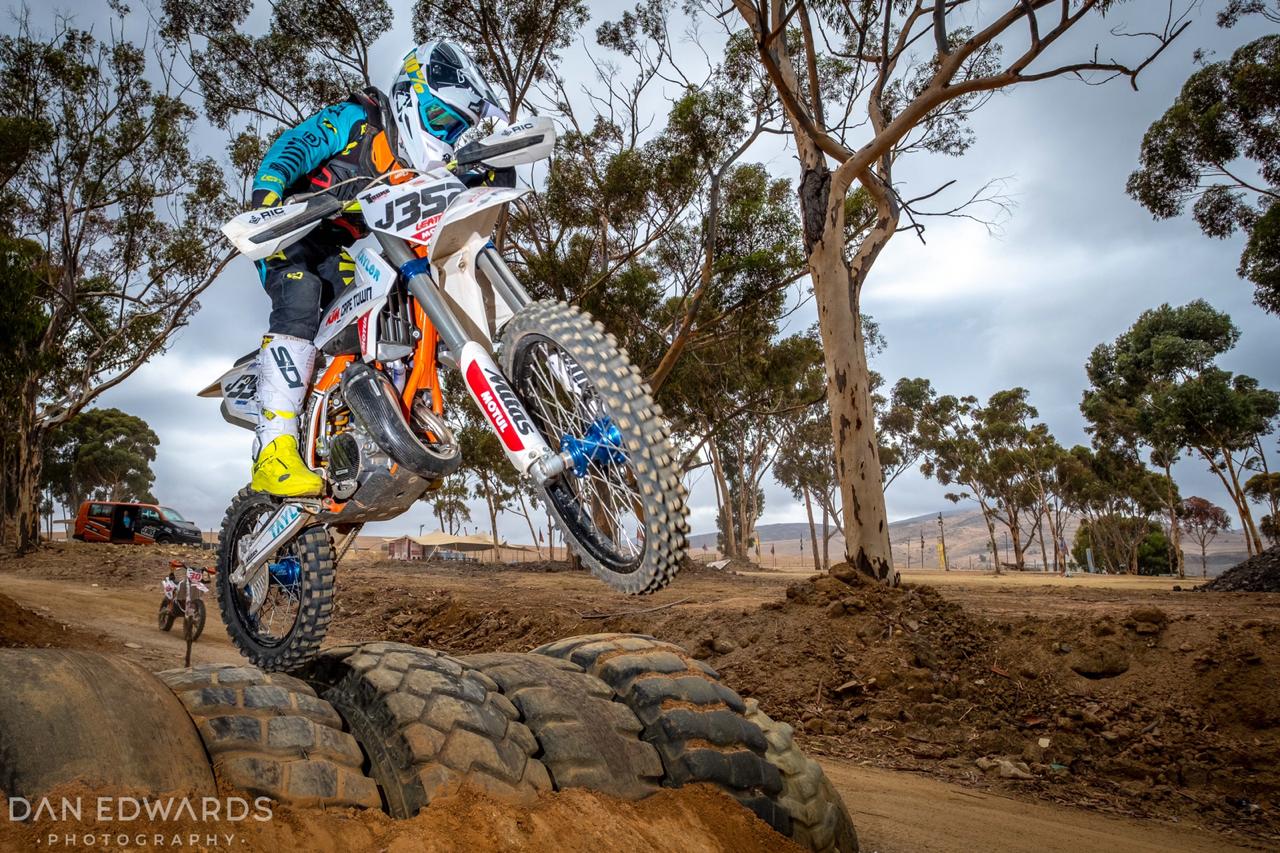 How, and when, did you get on a motorbike in the first place?
T: When I was five, I started riding electric trial bikes and by the age of 8 I got on my first motorbike and immediately started competing. I've been exposed to it my whole life. My father has always been riding and has done nine Roof of Africa's, so I gravitated towards it quite naturally.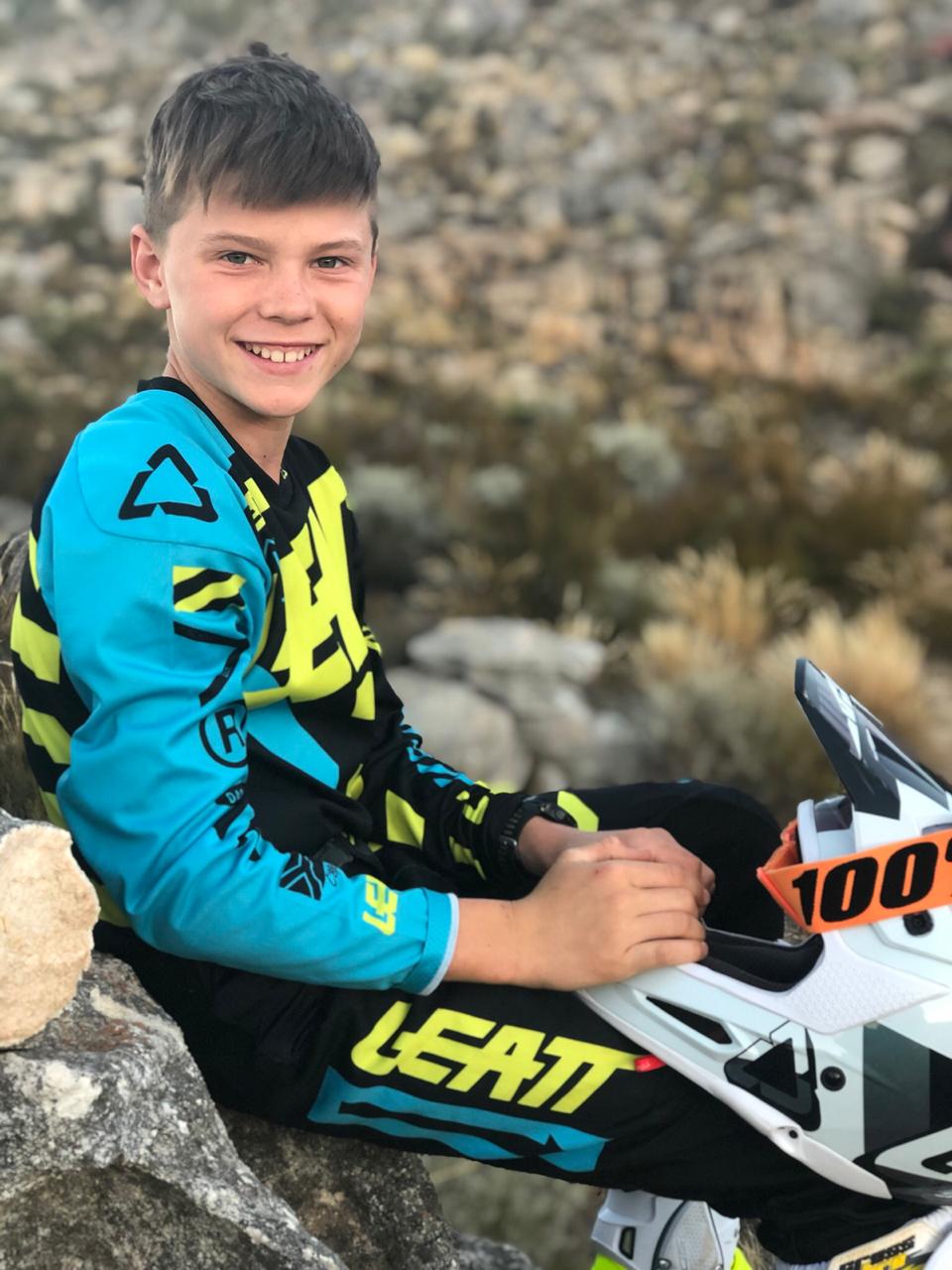 What are your ambitions? Do you want to compete in the Roof or rather ride the Dakar rally?
T: I'd definitely want to do the Roof of Africa as it's such an important race for me and it's what I've seen for as long as I can remember. Although that race really stands on its own. Dakar is more of a desert race and it's no really what I'm into, but who knows. I'm mainly focusing my energy on cross country rally and enduro. Racing through forests on tight trails is what I really love. I also love making cool films and videos to share on social media.
Interesting you say that, how important is social media to a young rider such as yourself?
T: I think it's very important and also, I'm having a lot of fun making these.
Graham: I'd love to chime in here. For us partnerships are what guarantees Tristan he can ride out here in the US, but we feel that a lot of riders from all ages don't really understand what a good partnership takes. These days you can no longer expect for a company to provide you with product or funding and all they get in return are a few stickers on your bike and helmet. I strongly believe that, even if you don't win an event or a championship and grab second or third, you pay it forward by creating a lot of content and media around you and your partners. In that case, you are producing more value to your partners than by winning and just having a sticker on your machine and that's it.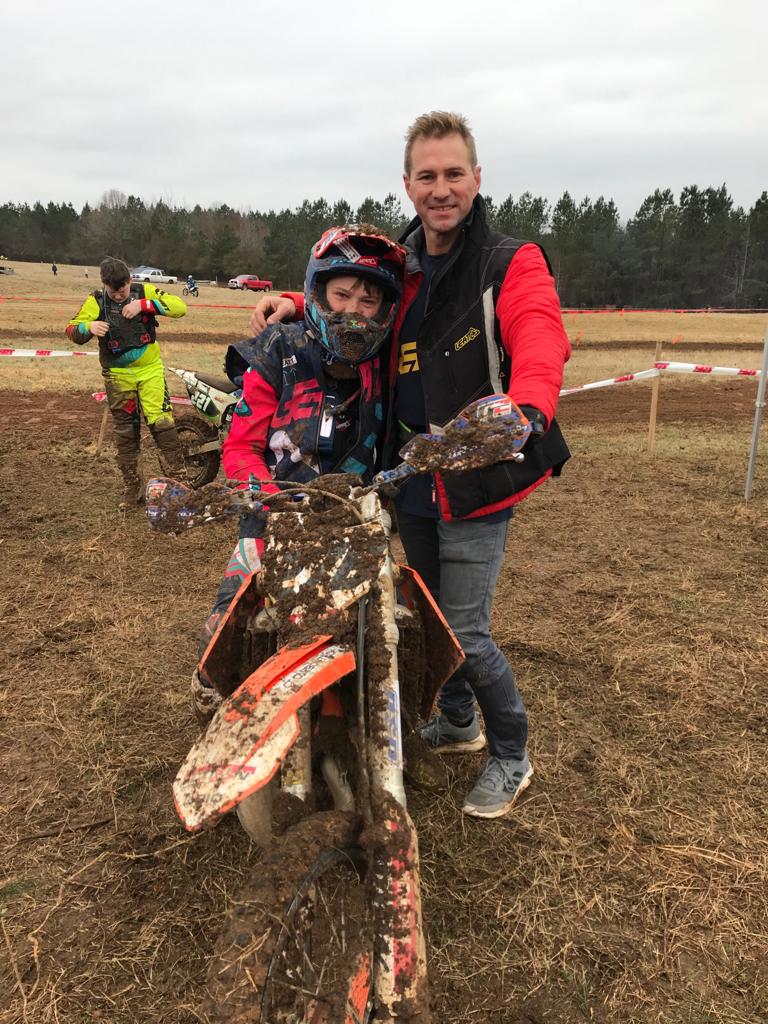 How do you combine your vibrant career with school?
T: It's not always easy and it's a lot of work, but I manage.
G: He more than manages. Tristan has been really disciplined here and there and takes all the time he can in between and after trainings to keep up with his school work and to my own astonishment, although we've been away in the US for a while now, he's already a few weeks ahead of his syllabus.
Check out Tristan's young skills in this video:
IG: https://www.instagram.com/tristanhedgcock/
* unfortunately at the time of publishing, the GNCC Big Buck season opener has been cancelled due to severe weather conditions but Tristan and Graham are keeping up their spirits and heading to Florida to find some new tracks.
Picture credits: Dan Edwards / Tristan Hedgcock