Find stories, riders,
ambassadors

Motul
04 April
Honda HRC Racing got off to a good start in 2019, racking up podiums and wins at the start of this season. Tim Gajser won the last round in the UK and secured some valuable podium positions. While in MX2, South African Calvin Vlaanderen is aiming for a podium position, having spent more time than he likes on fourth place. We sat down with both gentlemen to get their take on the 2019 season.
Slovenian Tim Gajser wrapped up the weekend in Valkenswaard in third position. Gajser, who has both a MX2 and a MXGP world title under his belt, isn't hiding any ambitions. He's here to win!
Tim, third place overall this weekend! Are you a happy man?
Yes, for the most part. I'm a bit disappointed with my first race as I made a mistake and fell, so I had to do a catch-up race. The second race was really good. Carol was strong, but we had the pace.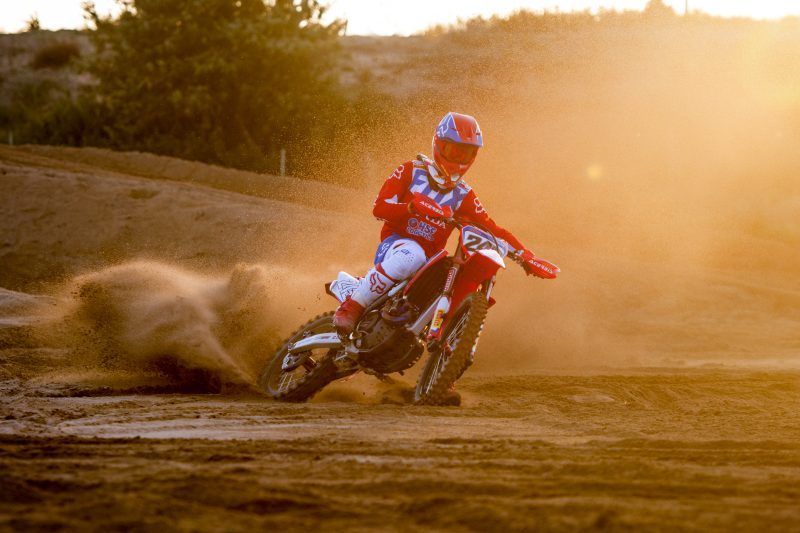 A lot of riders who live in close proximity to Valkenswaard and Lommel prefer sand. Do you as well?
Actually, no. To be honest, I really don't like sand at all. I'm more of a hardback rider. I like riding in dirt a lot. Over the winter I did do a lot of sand riding, because I had to be better at it. It's a world championship with very different types of terrains and in order to become a champion, you have to excel at most of them.
With Jeffrey Herlings still recovering from an injury and despite stiff competition, do you feel 2019 will be your year?
Yes, I believe I'm in good shape and the speed is definitely there. It's still too early for predictions, but I've started the season with one goal in mind and that is the title. I've also been struggling with injuries in the last few seasons. If I don't get any this year it should be alright. It's just a case of keeping this pace and not making any mistakes like I did this morning. So now we will go back home and learn from those mistakes.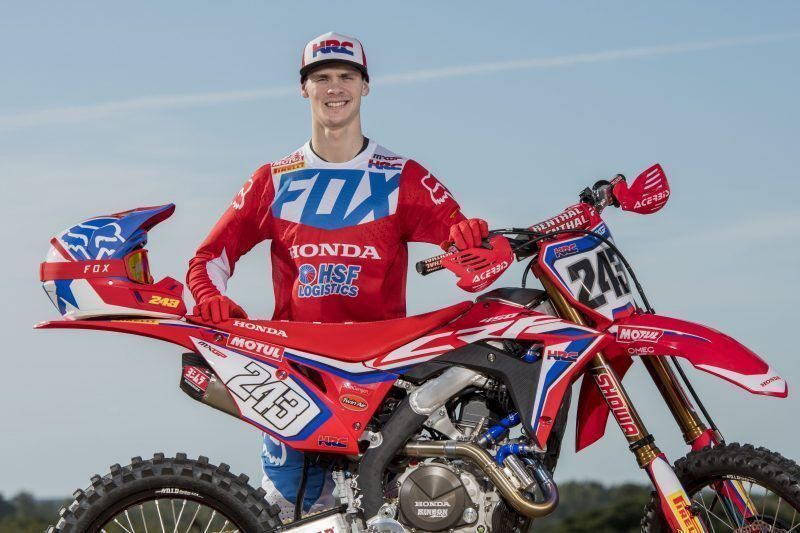 As a Slovenian, do you notice that your performance has an impact on Motocross as a sport in your home country?
I don't want to take all the credit for it, but I do believe that I'm adding to its popularity. Motocross is really growing in Slovenia and a lot of young kids are starting, so there might be a lot more Slovenian champions in the future.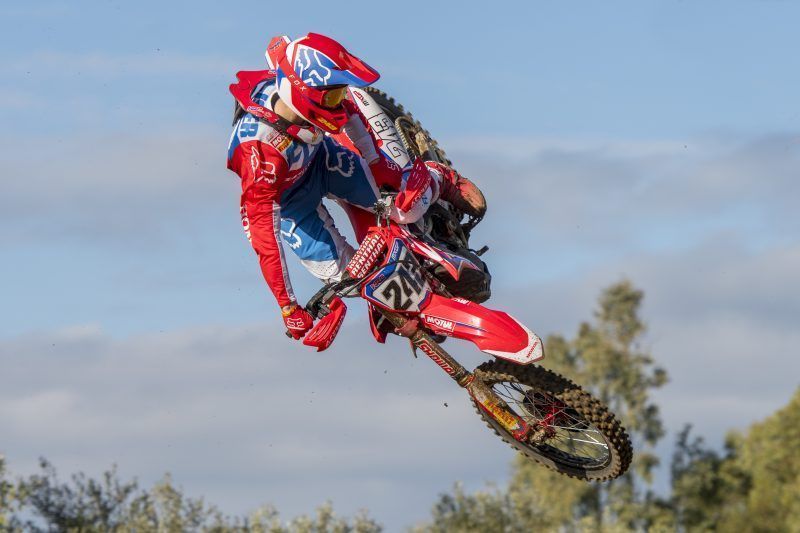 Calvin Vlaanderen is riding his second season in MX2 on the Honda and has consistently finished on fourth place. Maybe his performances are a little too consistent. Let's ask the South African.
Calvin, congratulations on a great race! Fourth place, not a bad result but you've become a little too comfortable with that fourth place it seems.
It's driving me mad (laughs). I mean, finishing in the top five is in all honesty always great, but when you consistently finish in fourth place you really start longing for that magical podium. That's something I have yet to achieve.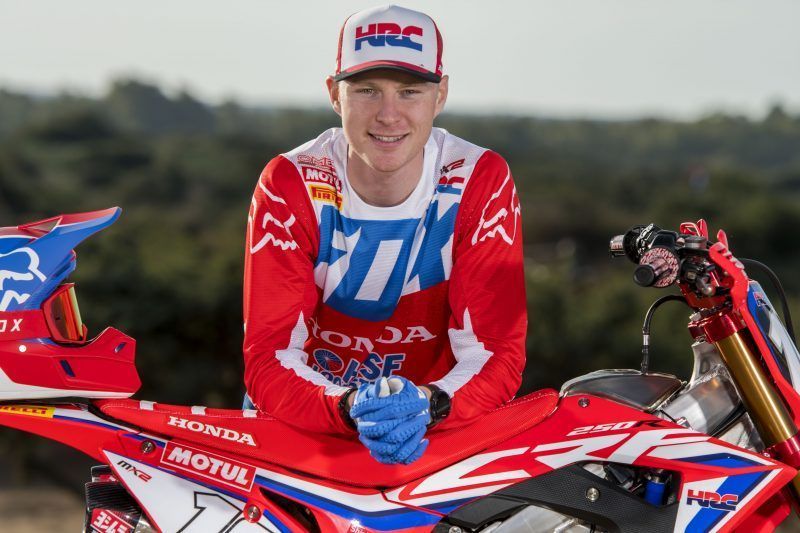 This season should be your last one in MX2 before moving up to MXGP. What are your goals for this season?
I'd love to win, but I'm taking a more realistic approach. It would be great to consistently score podium spots. I mean, it's my second year with Honda on this level and last year I finished sixth, which was my best result so far. I want to keep improving.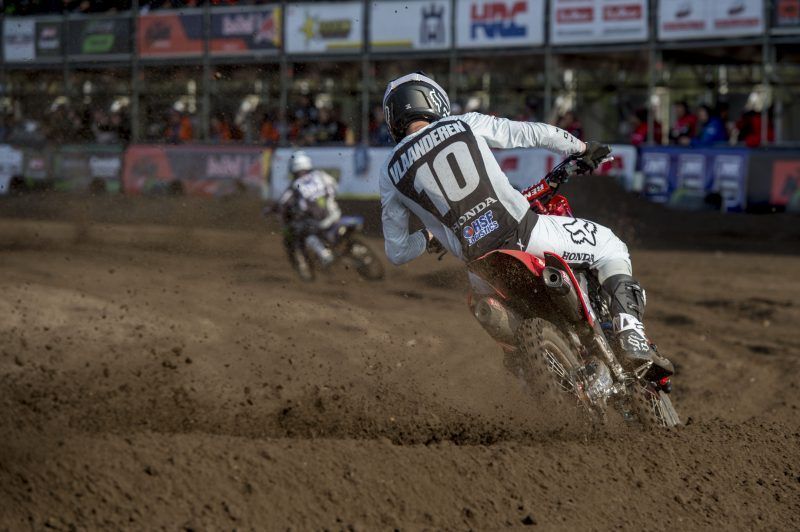 Does the Honda match your personal riding style?
Yes, it does now. I've ridden a Yamaha for nine years and when I joined Honda last year it took a bit of time to adapt, but I feel right at home now. We're constantly working on the suspension to get it according to my preferences.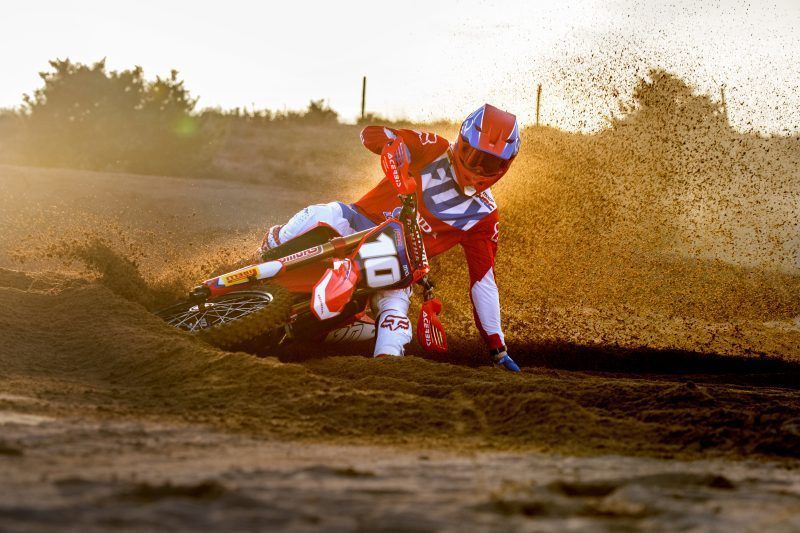 I asked Tim the same question. Do you prefer the sand here in Valkenswaard?
Actually, I live two kilometers away from the track, so I've been practicing a lot in this terrain. Usually I'm very comfortable on sand, but for some reason when it comes to riding on sand last year was horrible. I believe it might've been me getting used to the Honda or something. I've been working on it a lot and it has paid off, as I feel confident on sand again.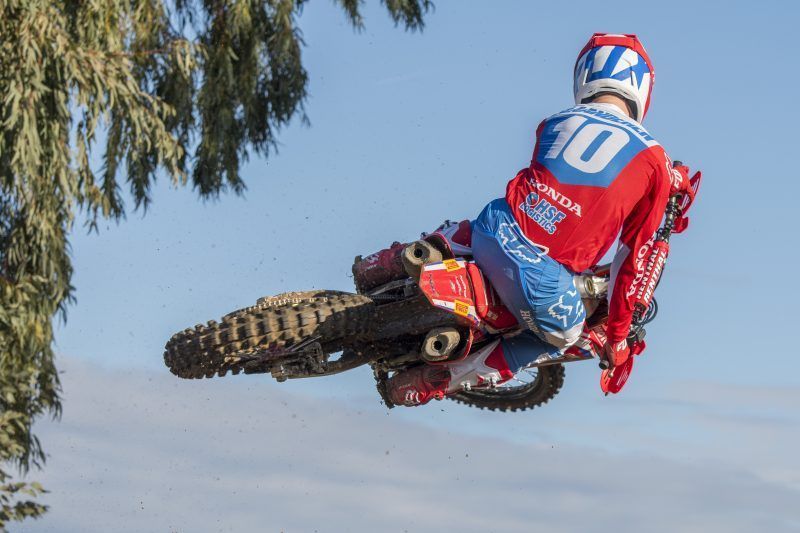 Follow Tim Gajser on Instagram
Follow Calvin Vlaanderen on Instagram
Official website MXGP