Find stories, riders,
ambassadors

Motul
23 August
After two very tough years, the Slovenian Honda rider has done it! Tim Gajser became MXGP world champion for Honda during the Italian Grand Prix with three more races to go on the calendar. We met up with him right after he stepped off the podium.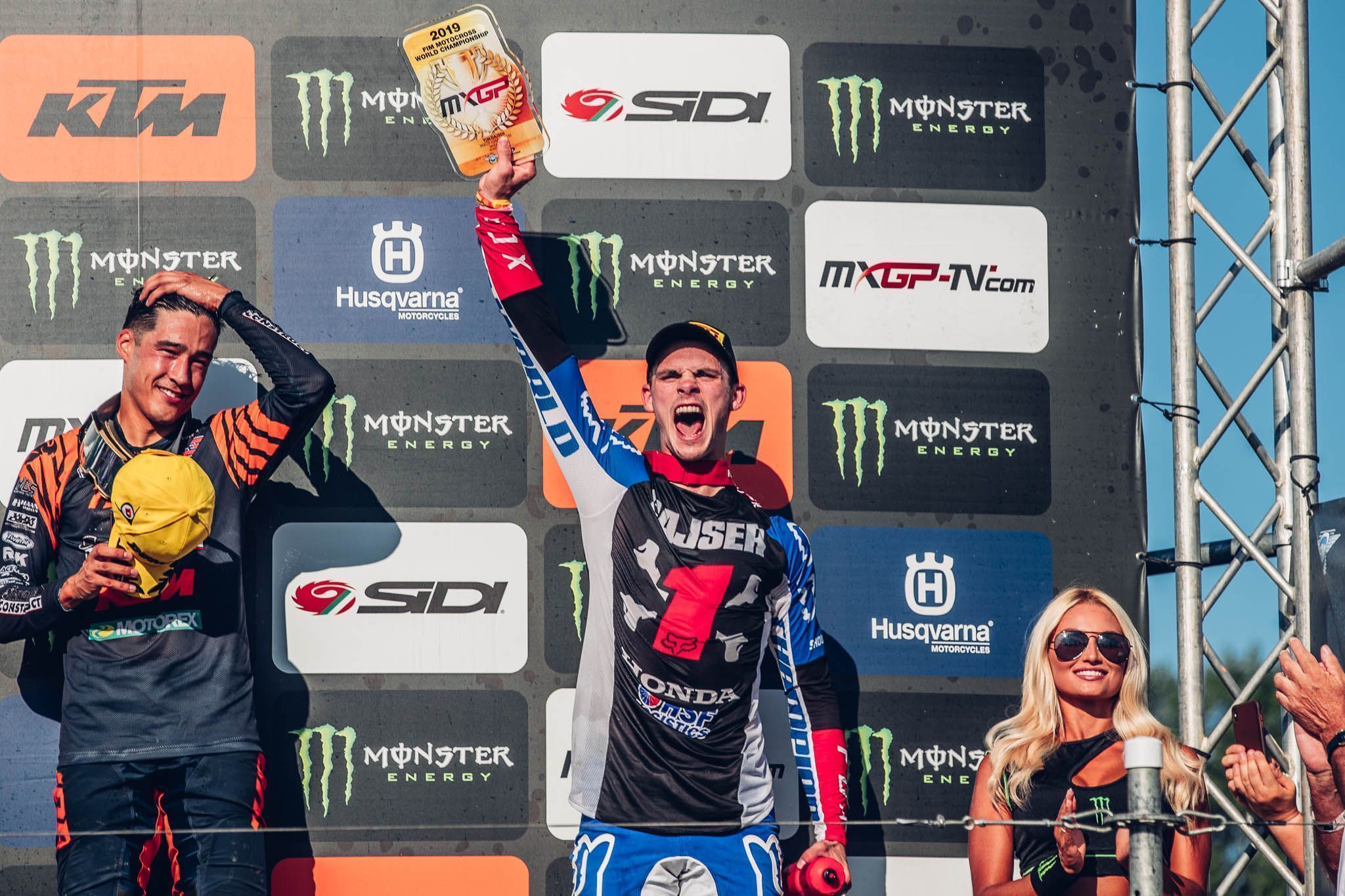 Congratulations Tim, World Champion! What was going through your head as you made that final jump over the finish line?
It was as if a heavy weight was being lifted from my shoulders. It took me a while to realise it and I certainly wasn't focusing on it during the race. But once it all started to sink in, I was just thinking back over two years of struggling and suffering from injuries, and that it was all behind me now. I was also overjoyed that I'd managed to get there in the first race as well.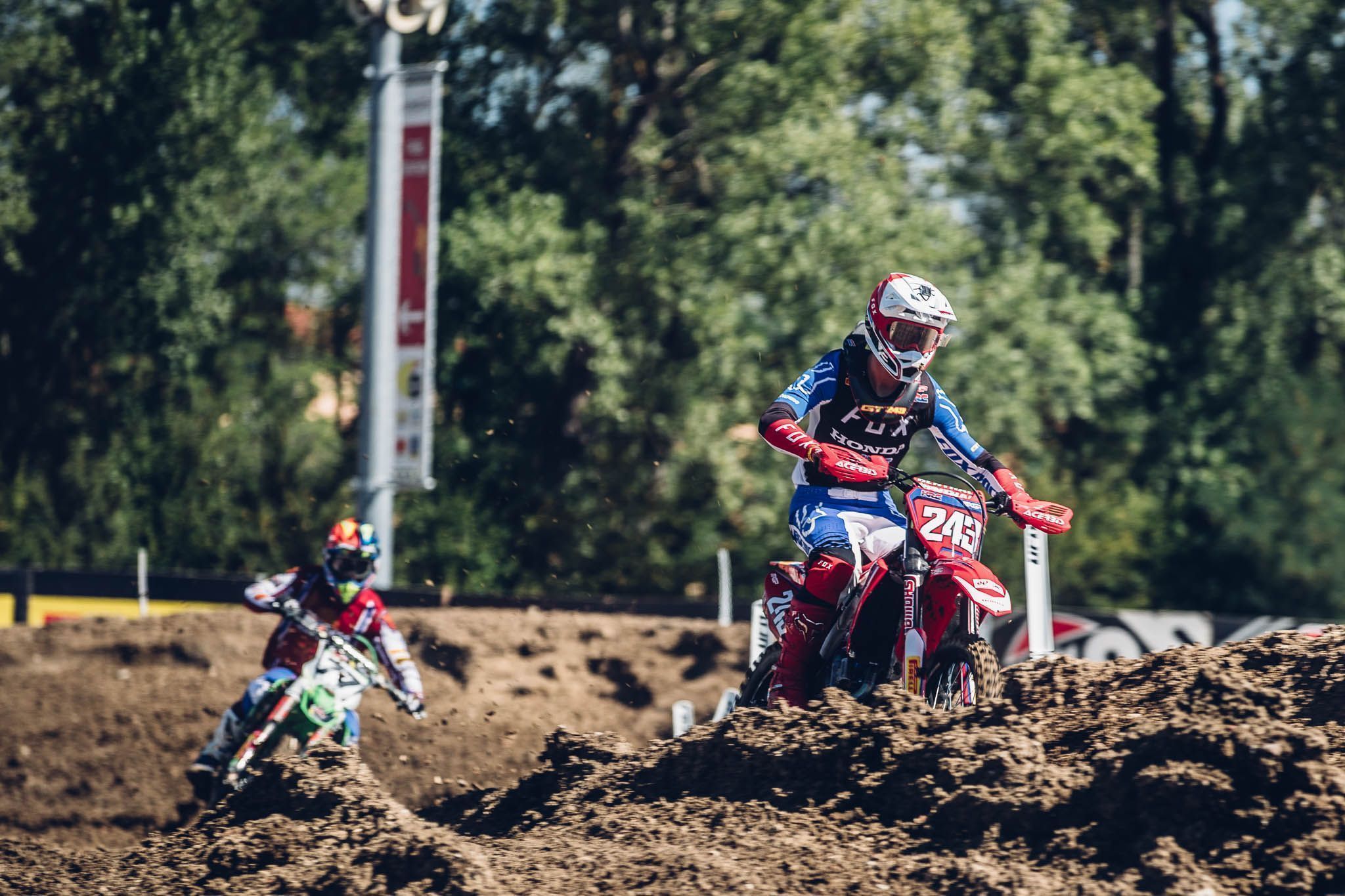 Speaking of that second race, how was that? No big celebrations yet because there was still a race to do.
After the first race I felt like I'd finished. I must admit I didn't sleep well the night before and that cost me a bit of energy. So, after the race I just went to my camper and took a really long shower and then with the help of my physio I managed to recover a lot better, so I was ready to push for a decent result at the end.
What was it like to come out onto the podium with so many Slovenian fans cheering you on?
I was speechless. I already heard them as I was preparing to go onto the podium. Actually, I could hear them shouting and singing during the race when I passed the hill. That was really special and gave me a lot of motivation. I'm just so grateful all that all those people came from Slovenia to support me. It means the world to me.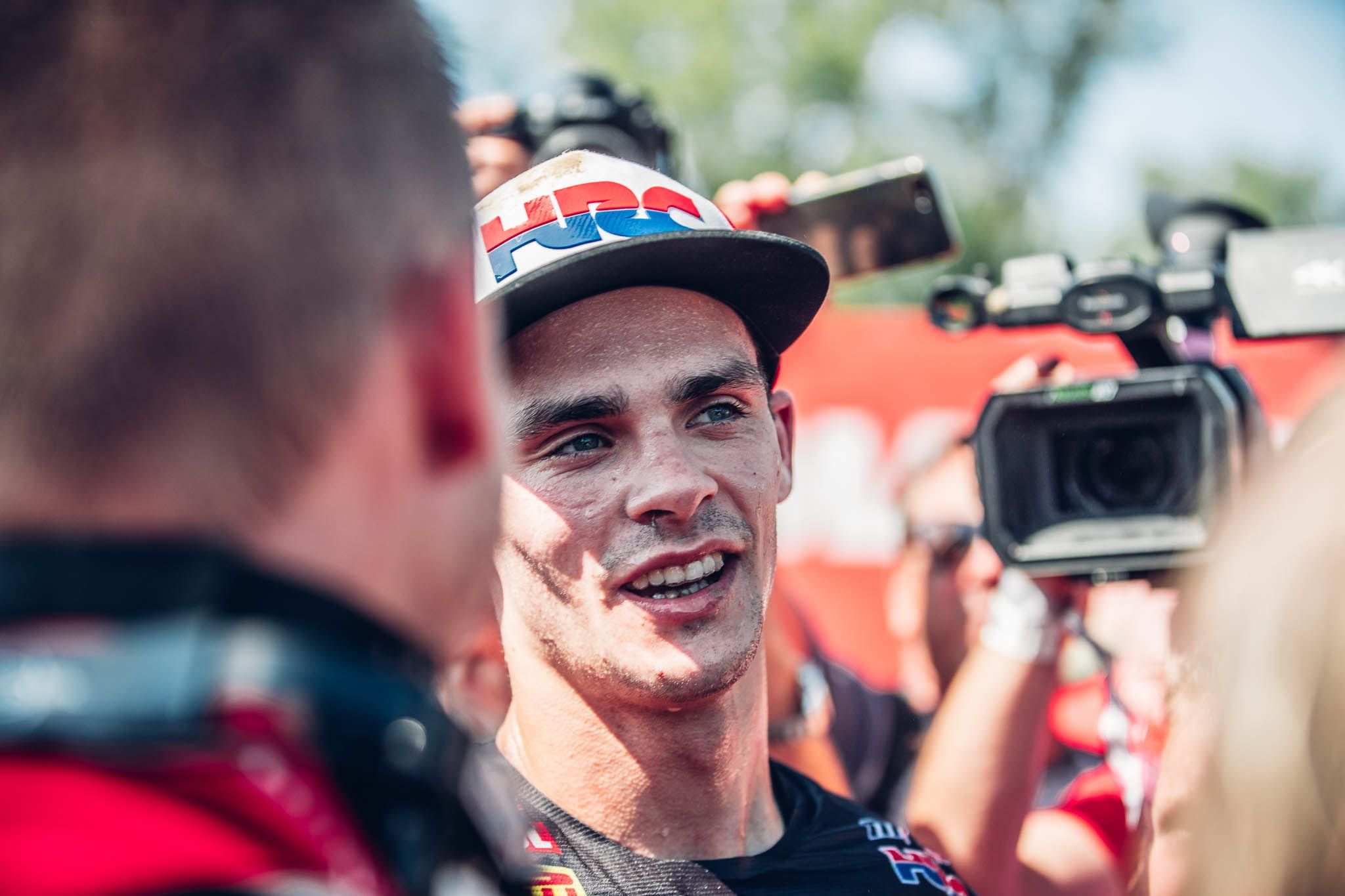 Did you approach this weekend any differently to the others?
Not really. I didn't want to put too much pressure on myself first of all. It's an important weekend and I do realise that, but I definitely try to go all-out every time I get on the bike. I actually felt really comfortable on the track.
How did you enjoy the new track here in Italy?
It's my kind of track. It's more of a supercross style track with the high berms and limited changes in elevation, which is something that really suits me. The only problem was that the soil compacted easily, and really big chucks of rock and mud were being kicked up into the air, which made some sections kind of tricky, but in the end it's the same for everyone.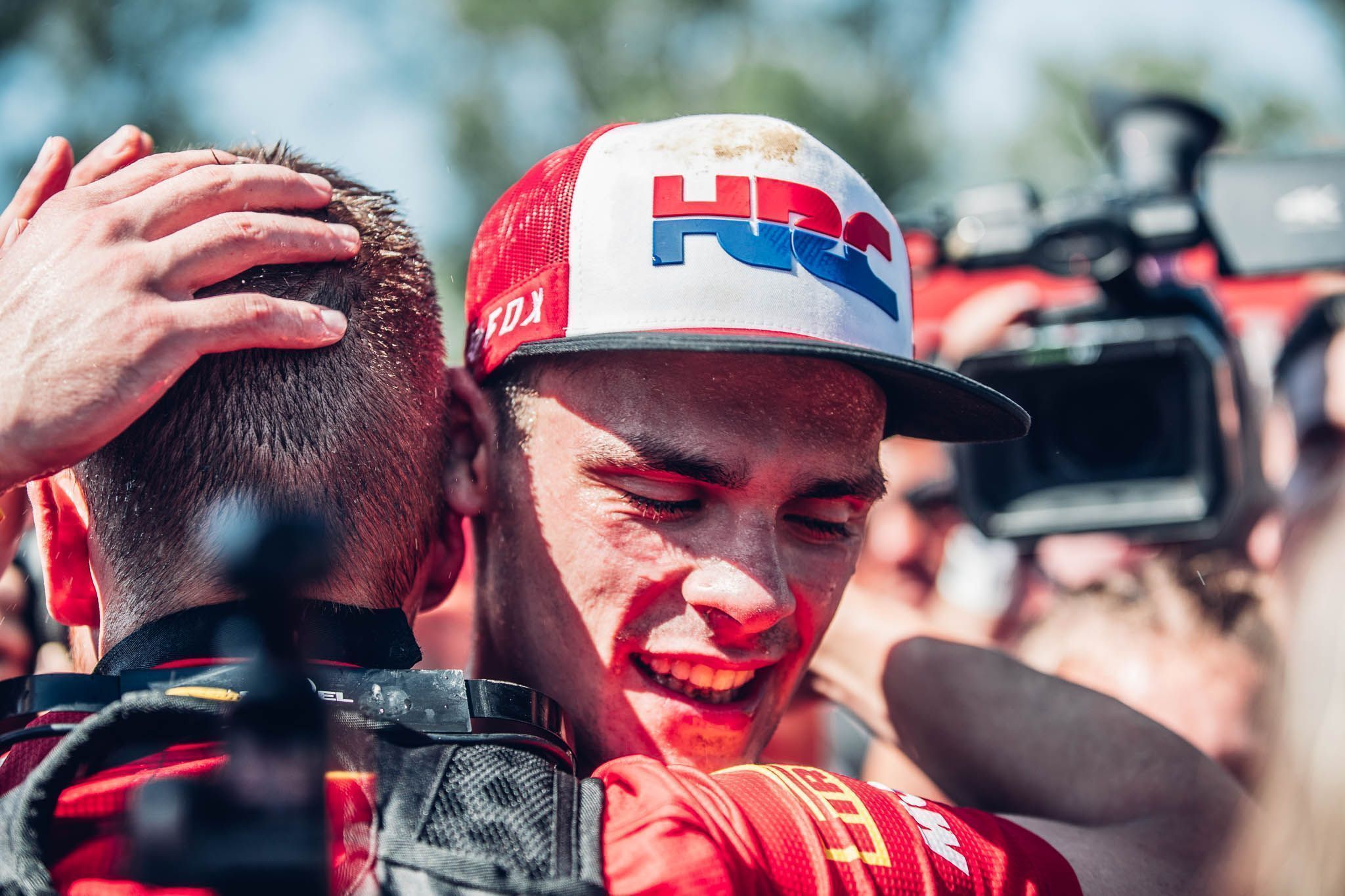 Last time we spoke you said you don't like to ride on sand, and yet last weekend you won at Lommel, the biggest sand track of them all. What changed?
That's true, but we did a lot of training in the sand earlier in the year and I believe that really paid off. Before, I would've been stressing out about a sand event because it was a surface that I didn't usually do so well on. But the focus and training this year gave me the confidence to perform on sand and led to my win in Lommel.
Was it that change that helped you push towards your win in the world championship?
Yes, absolutely. Every season, even if you become world champion, you look back and figure out what it is you'll need to work on for next season and where you can improve. Last year it was definitely sand where I wanted to make the difference.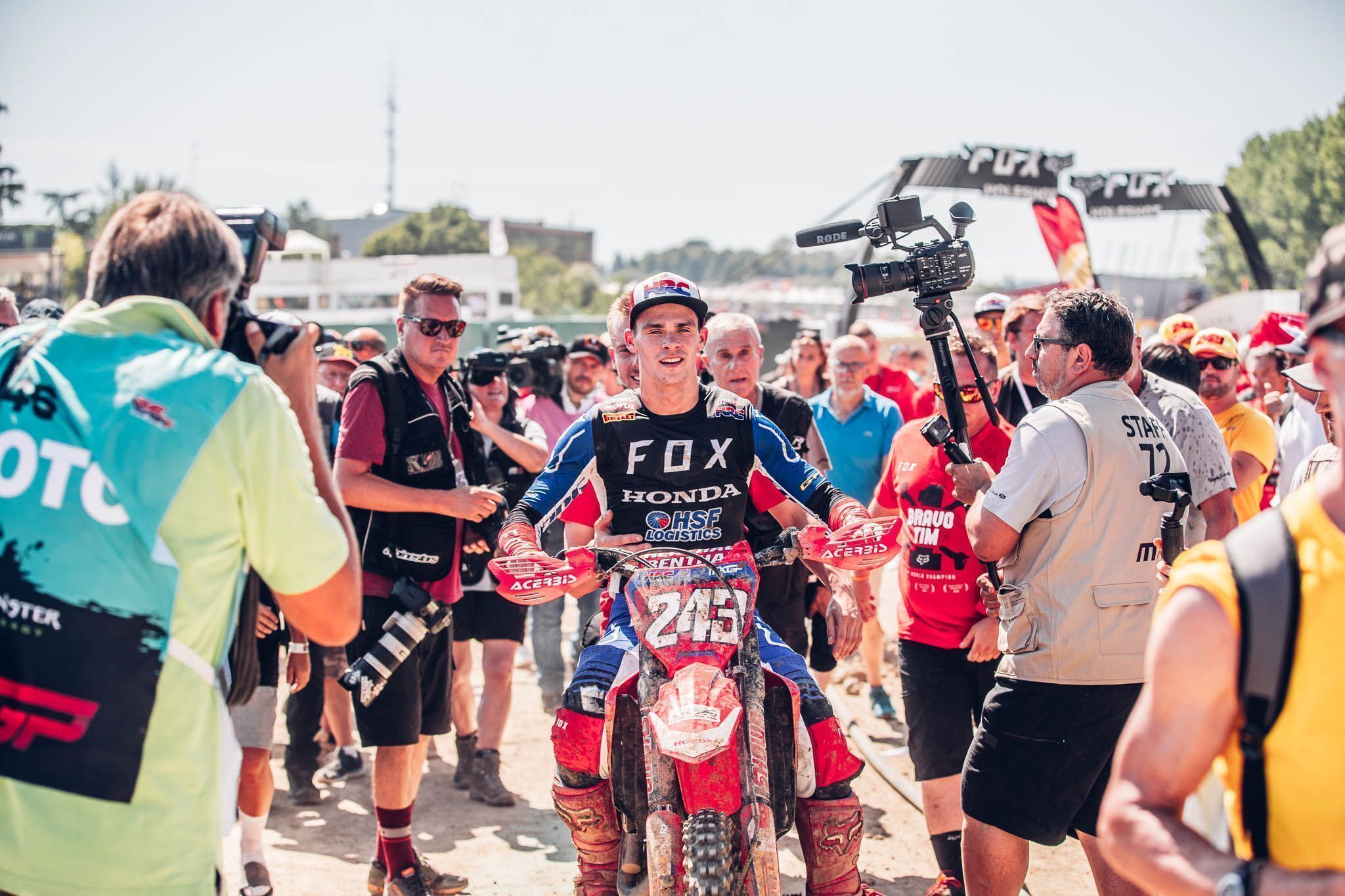 What will your takeaway be from this year?
I think I need to push myself even more. Next year, both Toni (Cairoli) and Jeffrey (Herlings) will be back and that will make things more challenging. I'm confident though, because we've made some big strides this season and I believe we can build on that next winter as well.
Of all the events this season apart from this one, what has been your best memory?
I think Arco was a big one. It was my first win after 18 months and there were so many Slovenian fans and when I stood on the podium I nearly started crying (laughs).
What's the plan for tonight?
I think we're going to have a party!
DB query error.
Please try later.