Find stories, riders,
ambassadors

Motul
04 October
Giacomo Gariboldi, team manager of Gariboldi racing, is the driving force behind HRC's MXGP efforts. This year the team celebrated another world championship with the talented Tim Gajser. We caught up with him at the traditional end-of-season showdown, the MX of Nations in Assen.
The MX of Nations is such a unique event. How do you see it?
Overall for me it's just another MX event. The organisation and the set-up are quite normal. The biggest difference of course is the fact that you have different nationalities competing within your own team. That is pretty unique. I also find it a very interesting event because you get to see and meet riders who you wouldn't usually see at a normal MXGP event. This makes the MX of Nations a great event for spotting young talent. Especially because different classes are riding together so you can really pick out the talented racers in each category.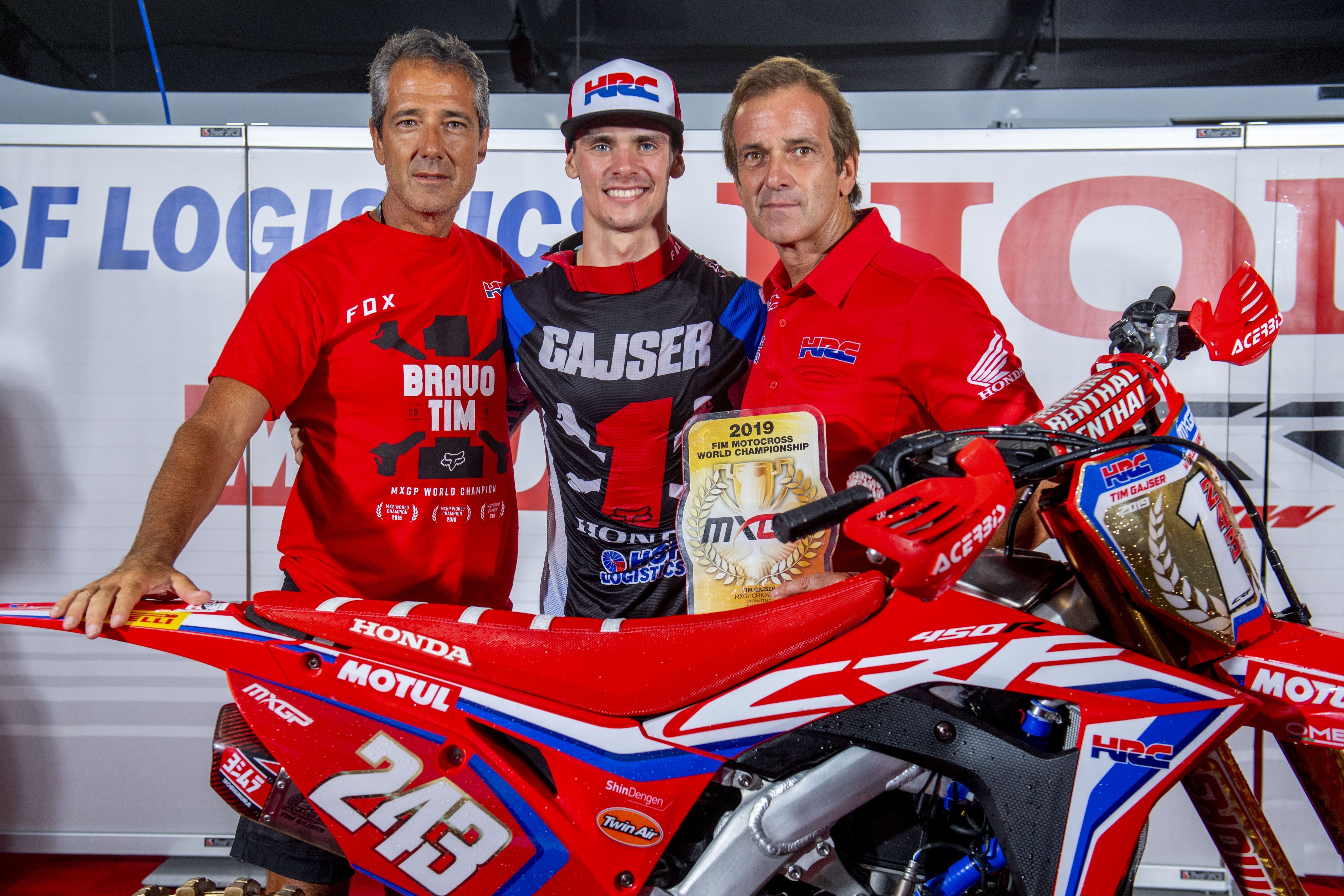 This year's event was plagued by horrendous weather conditions. Did that play into HRC's hands?
The conditions were absolutely atrocious but luckily, we were in Assen, so much like Imola we had the luxury of a proper paddock. If we'd been at a classic Motocross track, things would've been a lot more complicated. From a competitive point of view it did play into our hands a little because both Tim and Calvin excel in these muddy conditions, but in the end everyone is in it together.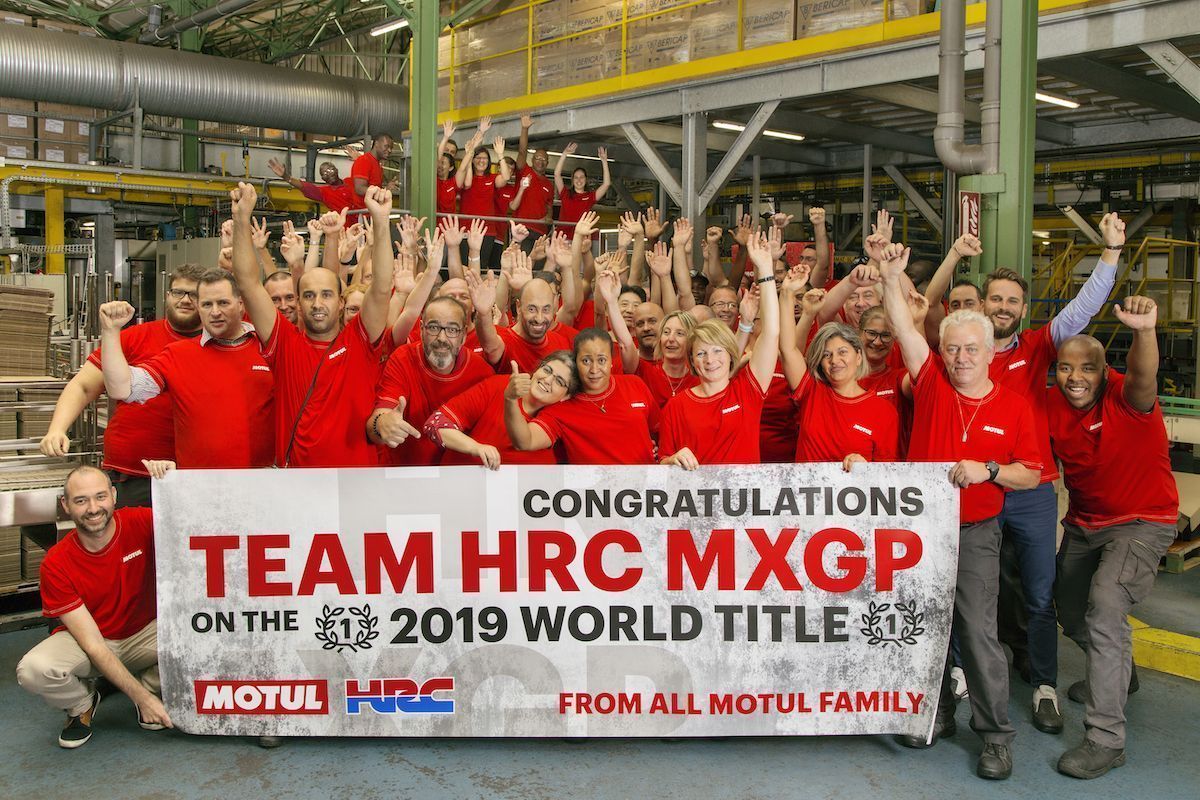 What's the dynamic like in the tent, with rival riders in the same squad?
The dynamic was great. We had Tim, Calvin and two Japanese riders. In the end, each rider has their own team of mechanics whether they are competing for the same team or for a different country. So, there wasn't that much of a difference when it came the how the team functioned. The only thing that was a little confusing was the podium. Technically, we won the MX of Nations with Calvin, but he shared the podium with two riders on machines made by our competitors. So, in the end, we were left with a bit of a double feeling.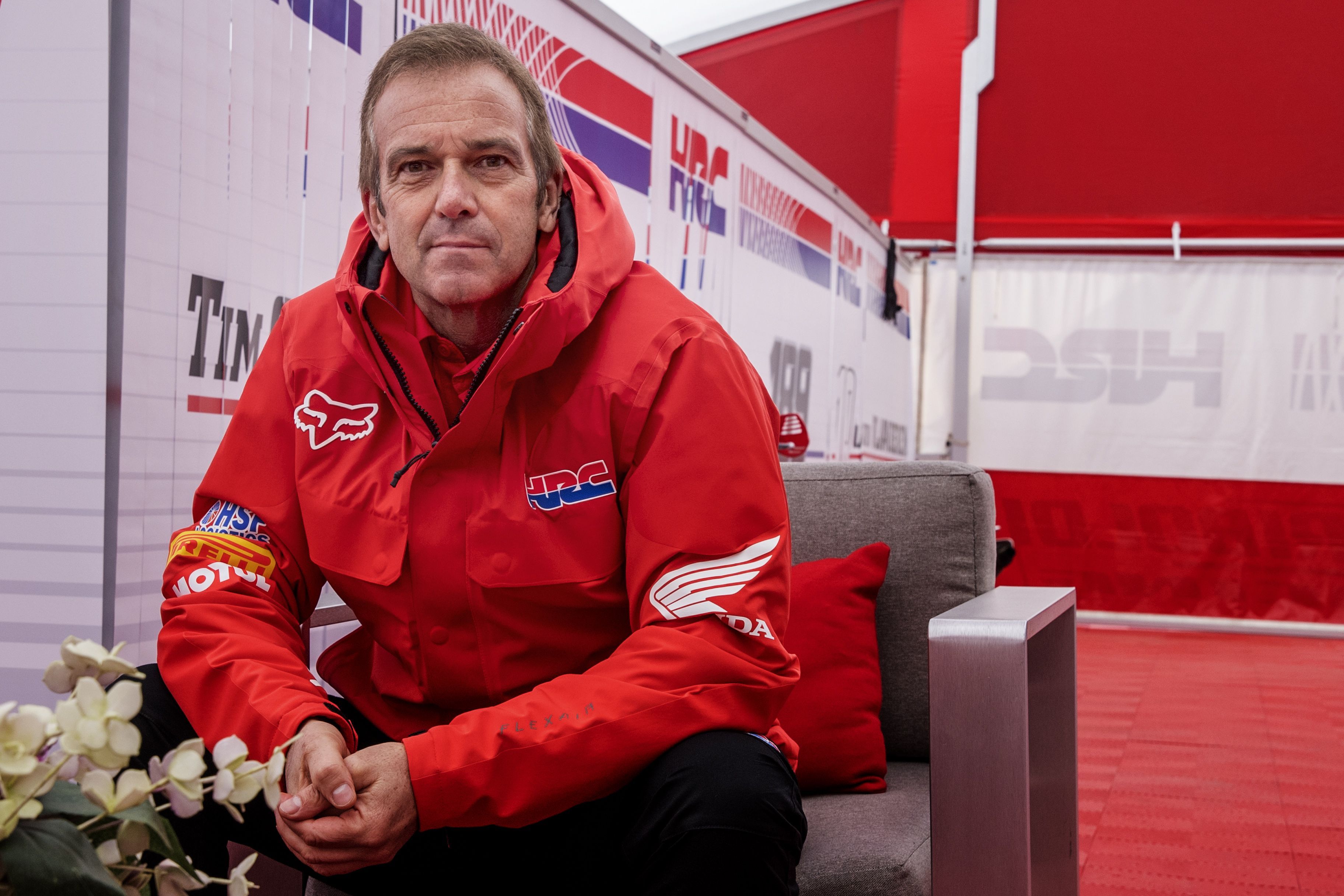 As an Italian yourself, were you secretly supporting the Italian team a little?
(Laughs) Of course, it would be great if Italy had won, preferably on Honda's. But to be honest, I wasn't thinking about that. Motocross is a very different sport to football. There, you have your favourite team but in the world cup you root for your country. In MX it doesn't really work the same way.
Looking back over this MXGP season, a championship-winning one, how do you see it?
We started the season without any real expectations. The first few races weren't great. I knew Tim had a good winter but needed a bit of a confidence boost. When Herlings got injured, his biggest challenge was beating Cairoli, which he did in Arco. That really gave him the confidence boost he needed, and we know how the rest of the season went.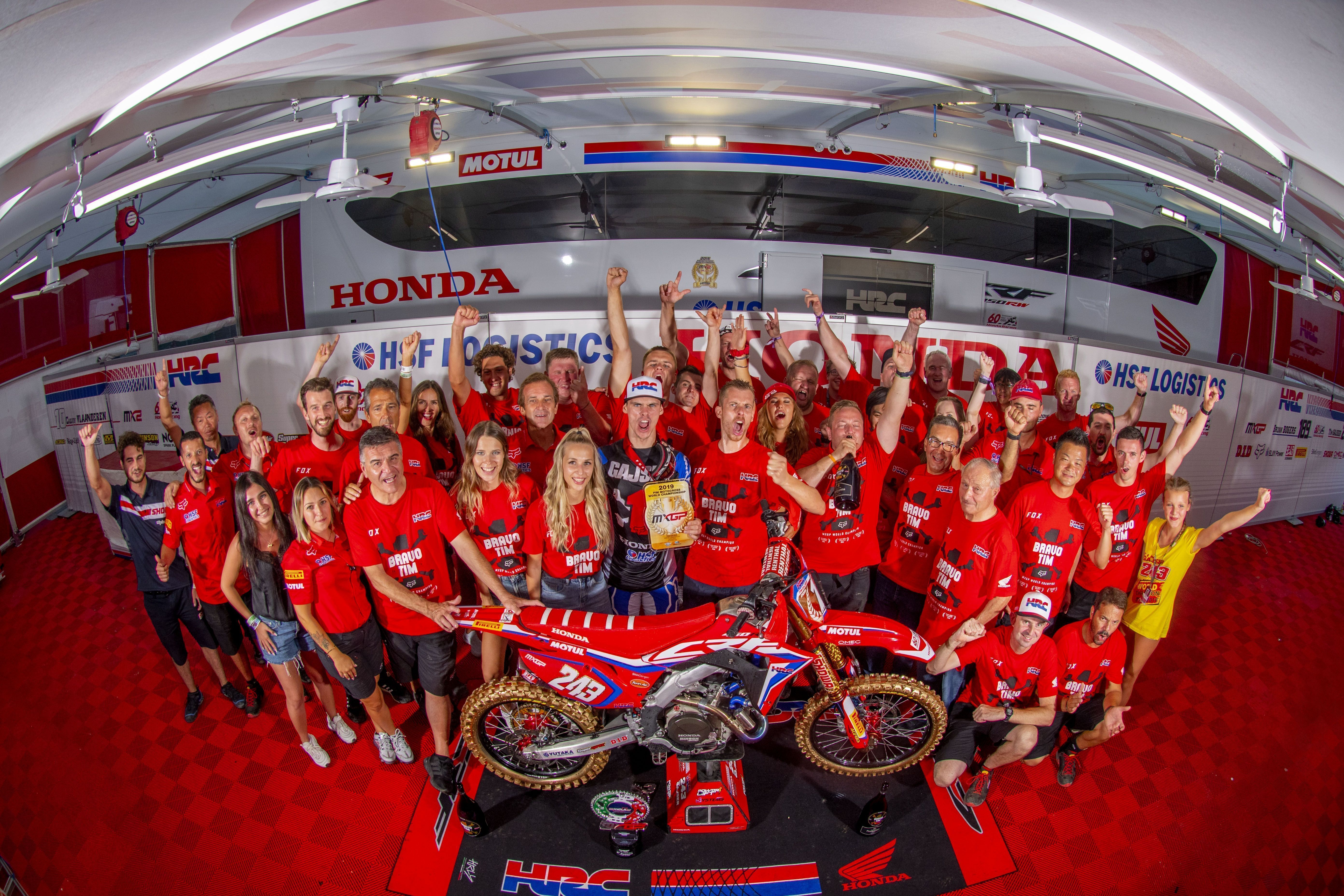 Talking of Tim, at the MX of Nations he managed to fend off Herlings, and earlier in Arco, Cairoli too. In a previous interview, he called these two his big challengers for next year. Do you agree?
I believe that when Tim is really on top of his game, he can beat anyone, so I'm not too worried about that. There is one rider that I think may present a big challenge and that is Jorge Prado. I believe he will struggle a little in the beginning but come into form after a few races. I think keeping him behind us will be the real challenge, but a welcome one as ever.