Find stories, riders,
ambassadors

Motul
05 November
Bonkers bikes and crazy acceleration - that's what Sultans of Sprint is all about. The riders and teams build custom machines to take on the clock and their opponents, and although the racing is usually over within a few seconds, it's easy to see why this series is one of the most hair-raising sports on two wheels. We had a talk with the organiser Sébastien Lorentz.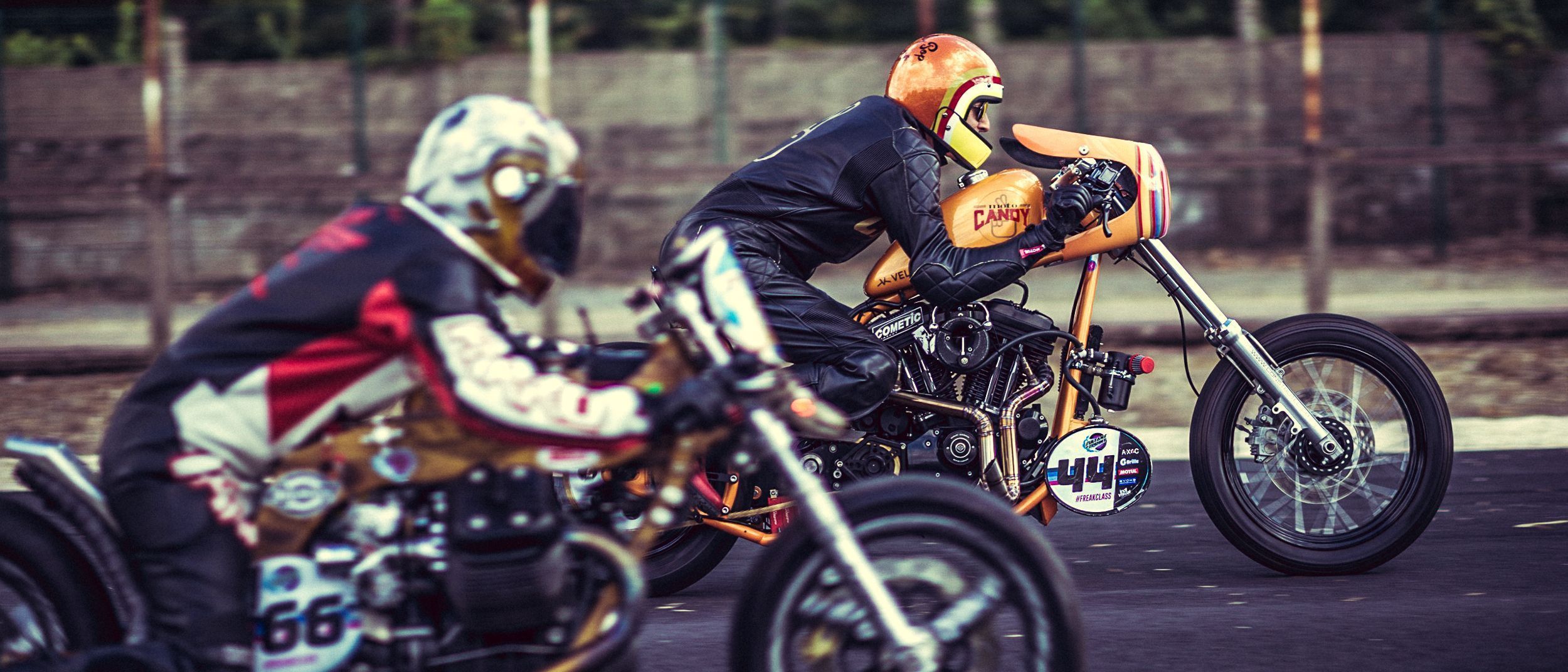 What's the concept behind Sultans of sprint? What makes it so unique?
Sultans of Sprint is a sprint race championship for four-stroke bikes - a sort of drag race competition on two wheels, if you like. We've got two classes, the factory class and the freak class. Although the competition on the bikes is obviously the most important element, we try to add some extra flavour to the series as well. We do that by challenging our teams off the bikes too. For instance, we hand out extra points to the team with the best mascot and last time we organised a limbo contest to see if riders could pass below the height of their own bikes, which proved to be impossible in some cases but it did make for some hilarious situations.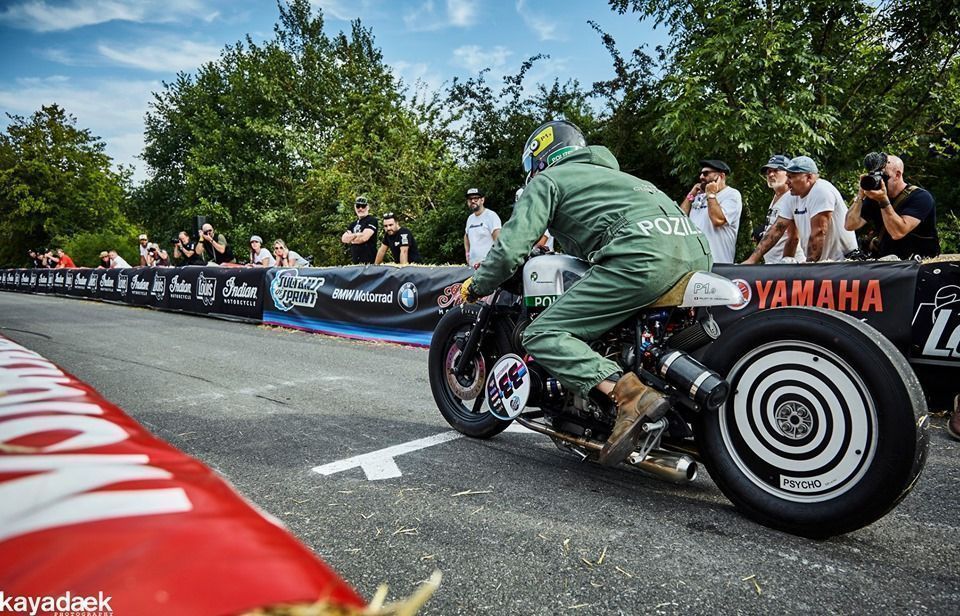 What's your story? How did you end up organising this championship?
I used to be a circuit racer myself competing in various disciplines. At some point I started building a sprint bike. It was based on a BMW boxer and I raced it in many café-racer style events as there wasn't really a sprinting championship around. I soon realised that I wasn't the only person around who had built that kind of bike, so I took a leap and started the Sultans of Sprint series four years ago.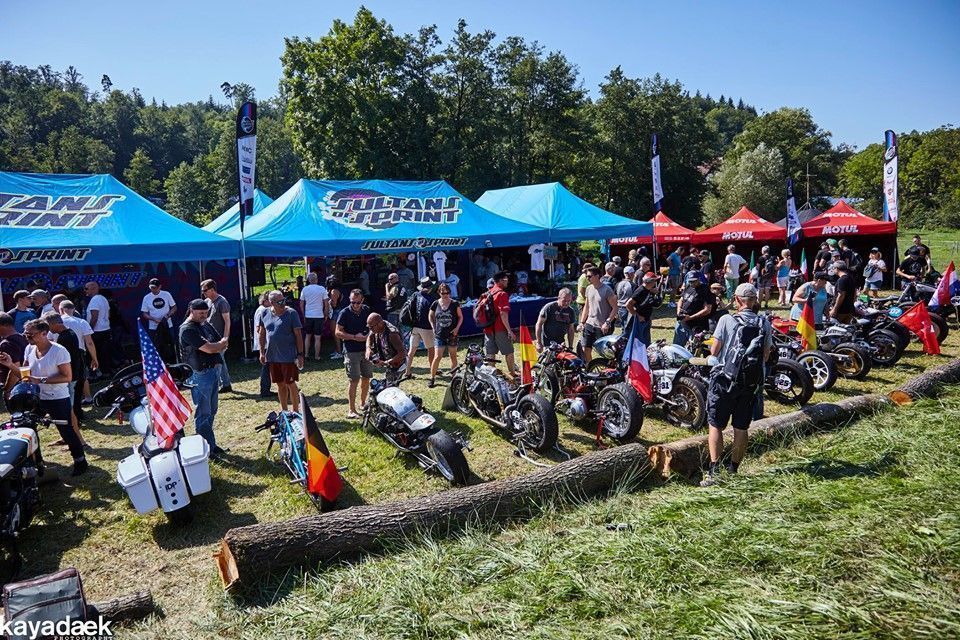 What kind of bikes are entered into the Sultans of Sprint championship?
The championship is open to two-cylinder four-stroke machines. For the past two years, the competitors are divided into two classes. The Freak Class and the Factory Class. The Freak Class allows for some crazy machinery and although it's still a regulated class, the possibilities for builders are quite wide. Our second class is the Factory Class, which is specifically aimed at manufacturers who sponsor one bike, whether it's BMW, Indian or Harley-Davidson. They help build one bike and often bring out one of their own riders for a unique entry in our competition. When it comes to racing, we try to balance things out on the basis of power-to-weight ratio. So, the heaviest bike will have around 200 horsepower but will weigh almost 400kg, and the lightest will come in at 180kg but only have 90hp.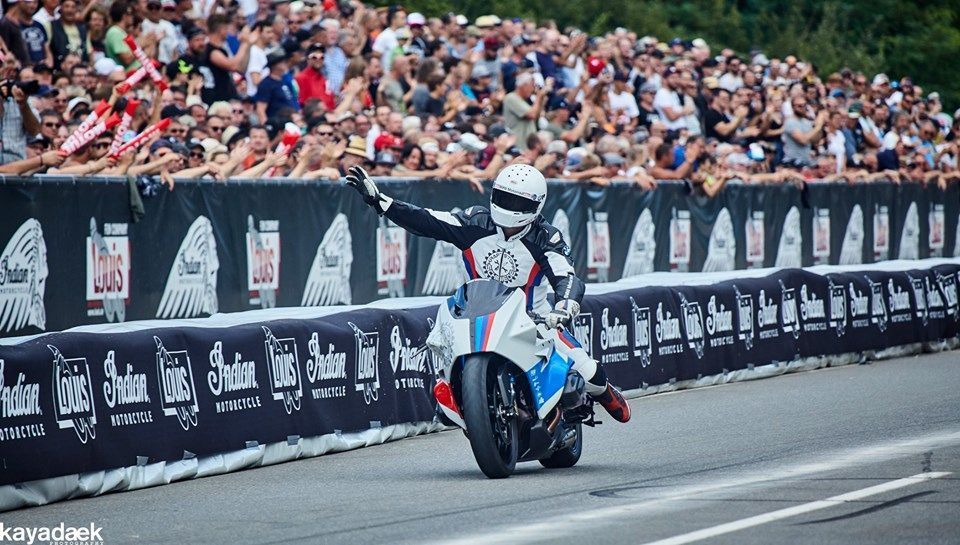 The bikes themselves look crazy. What are the limitations each bike has to adhere to? Not many, it seems…?
We encourage creative design and give the teams a lot of freedom, but there are limits. The biggest reason for that is to keep the budgets in check. We do this by limiting the length of the bike and the width of the rear tyre. When the teams build bikes, they can either start by heavily modifying an existing factory frame, but we also allow them to build their own frame and start from scratch.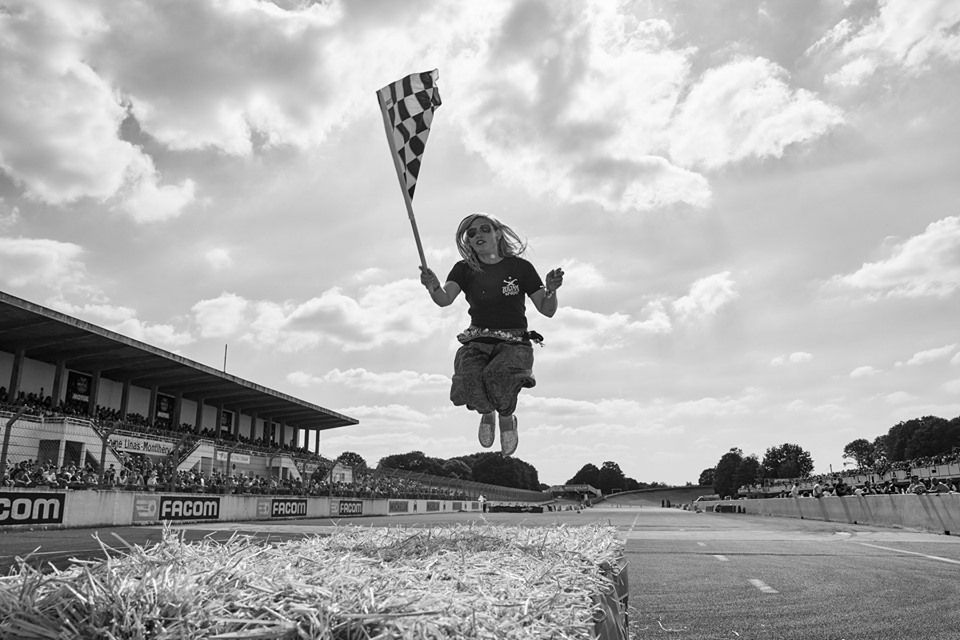 Sultans of sprint is a European championship. Where do you travel to and what do you have in mind for the future?
We're currently working on the schedule for next year, but we will definitely do one round in Germany again. This round is very important to us. It's at Glemseck 101, the biggest biker event in Europe. We usually join existing events and act as a support category, but we are really to broadening our scope and I would really like to see Sultans of Sprint to join a music festival and move away from the typical motorsport crowd every now and then.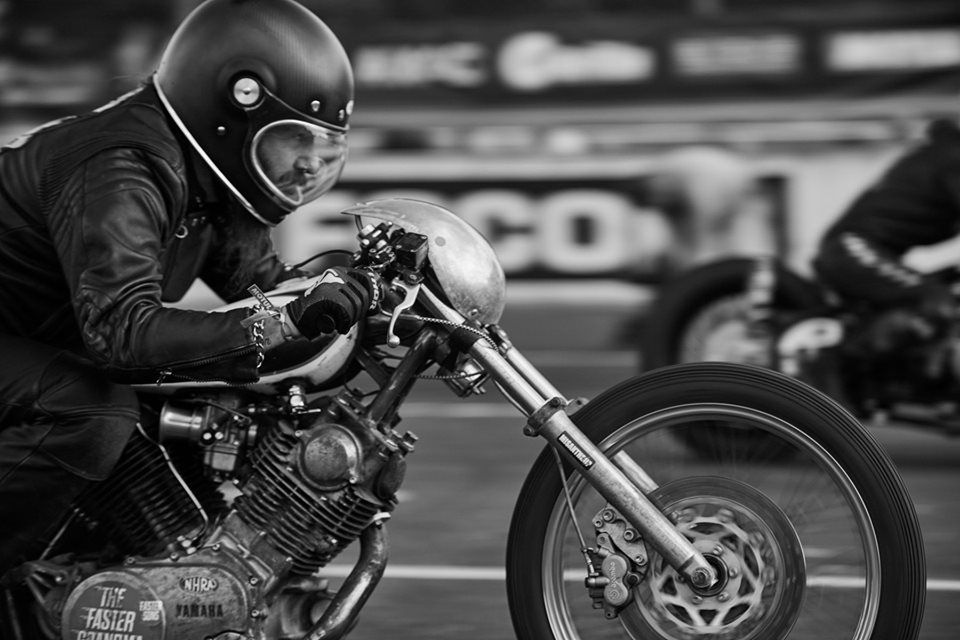 Check out the video from Glemseck:
Picture credits: Kayadaek, Sultans of Sprint