Find stories, riders,
ambassadors

Motul
23 January
In the desert heat of Saudi Arabia, on the Dakar's first ever outing to the kingdom, Can-Am's Casey Currie and Honda's Ricky Brabec cemented their place in the history books when they became the first ever Americans to win the event.
Behind the wheel of his Can-Am Maverick, Casey Currie was celebrating his own double Grand Slam winning both the Baja 1000 and the infamous Dakar rally back to back in less than three months. The Californian driver had a pretty smooth Dakar and was consistently among the front runners during the entire event. Dakar is obviously a team effort and Currie graciously credited the win to his co-driver Sean Berriman. Besides his excellent navigational skills, Berriman also proved to be a talented mechanic. Together they overcame countless flat tires, a broken engine belt and a busted axle. The mechanical woes didn't stop them though, and they romped home with a very comfortable 39-minute lead over Russia's Sergei Kariakin.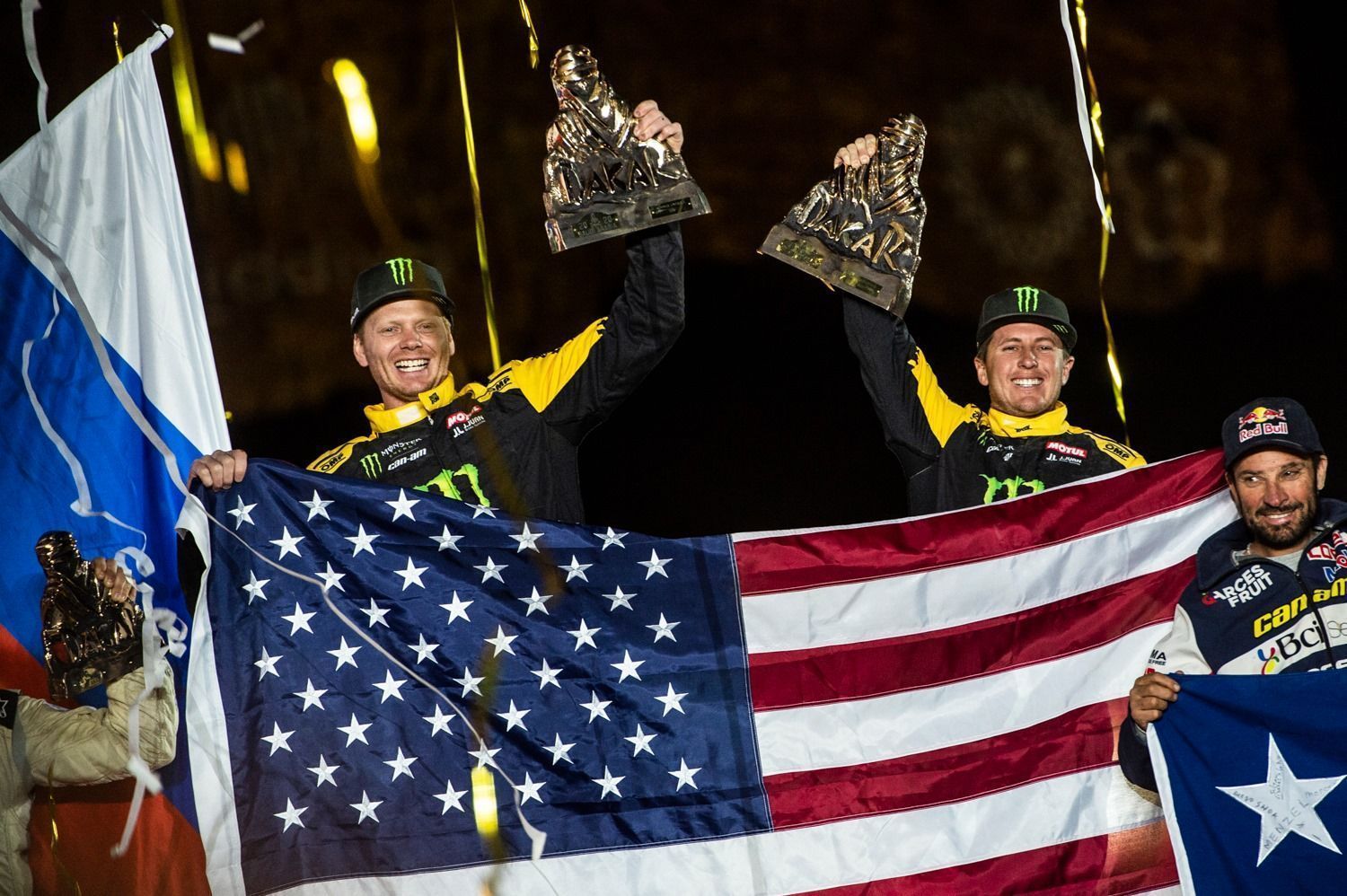 Currie concludes:
"In the end it's a game of chess and we were very strategic about where we ended each day. Dakar is definitely not about going flat out all day, every day. I grew up watching Dakar on TV and now there was an opportunity and I grabbed it with both hands."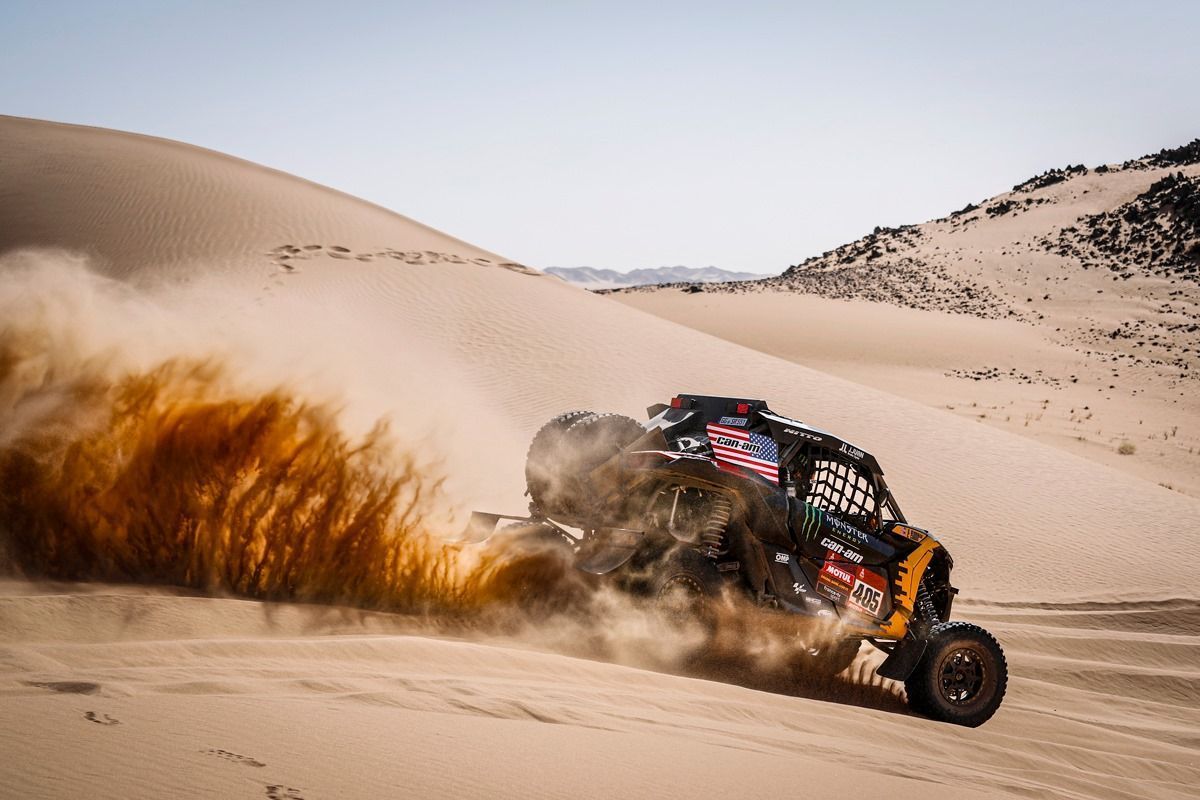 Meanwhile, Honda HRC rider Ricky Brabec was technically the first American to win the Dakar outright as the bikes started in front of the SSV. After a disappointing Dakar last year Brabec himself admits he was struggling to find the right mindset during the weeks leading up to the Dakar but the Californian quickly regained confidence and found the right pace once the first miles of Saudi Arabian desert disappeared beneath his tires.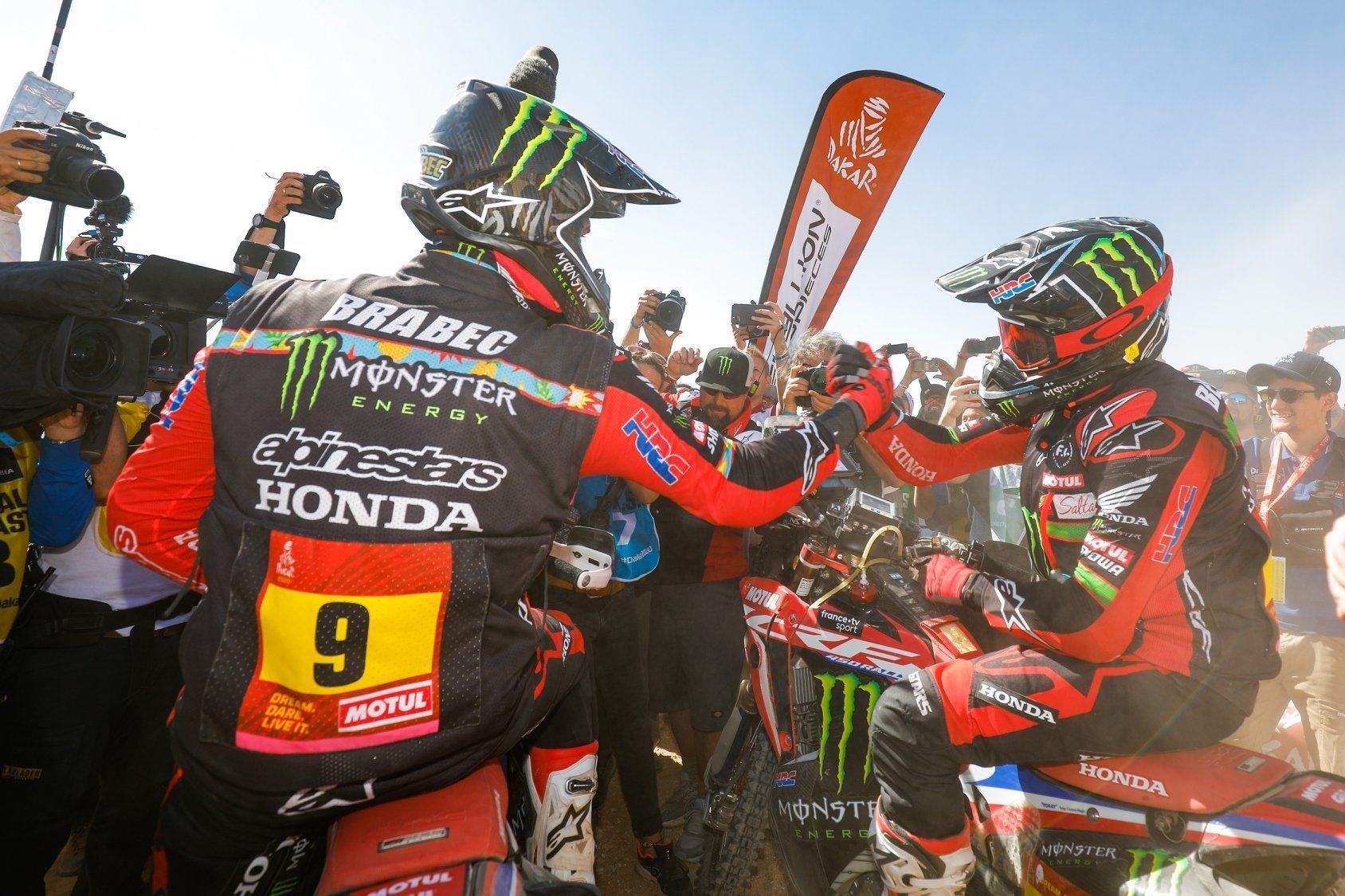 In fact, the entire HRC Honda team was at the top of their game during this year's event, leading many of the event's stages. After 7800kms over 12 days it was Brabec who came out on top. The American grabbed the lead on the third day and never let it go despite fierce competition.
"It's a dream come true," said Brabec. "Hopefully we can come back next year and repeat it. I know that it's not going to be easy as the Husky and KTM boys will be breathing down our necks. I'm really excited to be here for Honda and for America as well. To be the only American to accomplish this goal is amazing. I think it's really a dream come true. Now we've got to set our goals higher and accomplish more."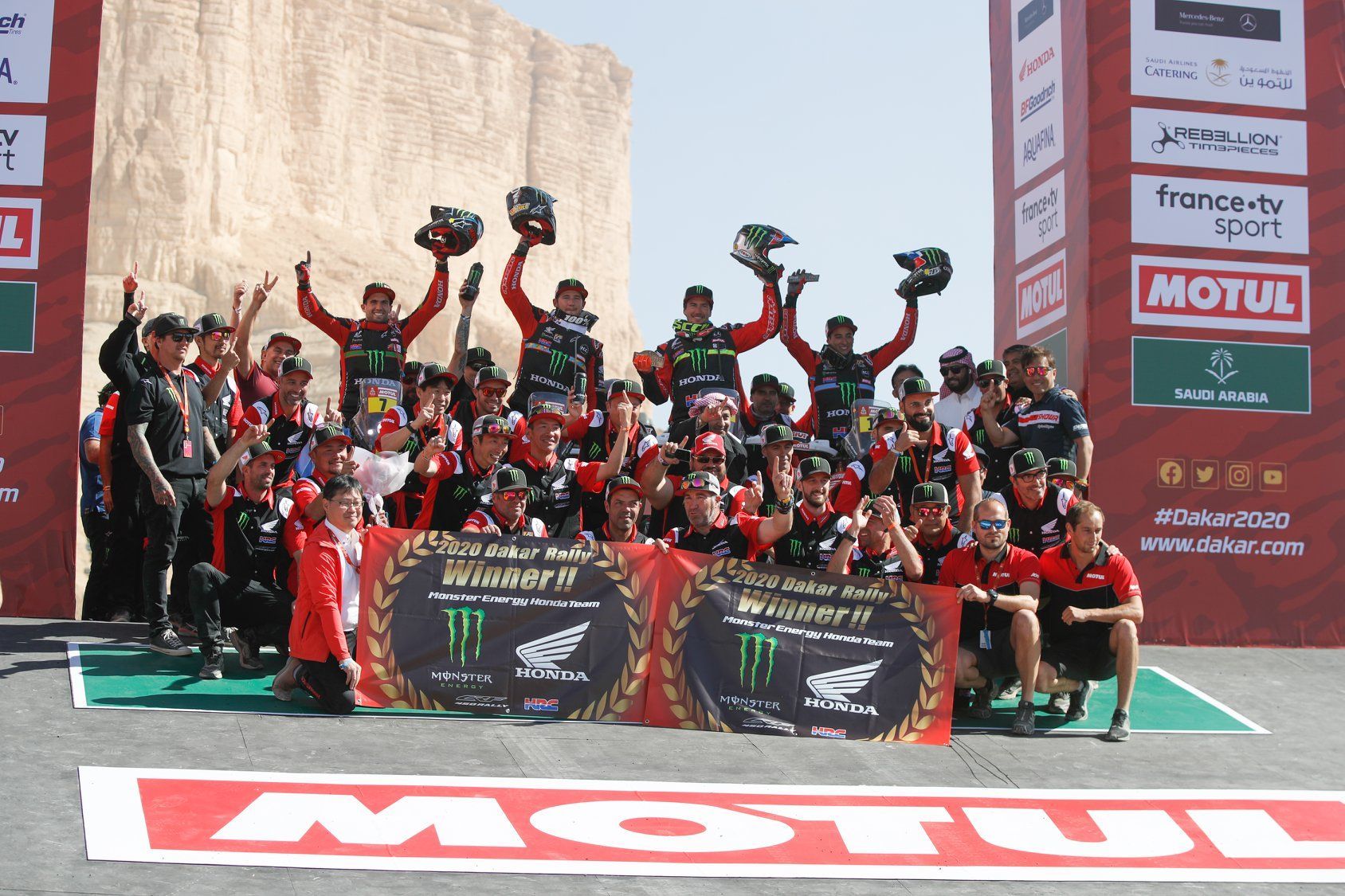 He added: "We're going to come back next year and try and repeat this but, as I said, it's not easy. We are happy. It was a big, tough race. A lot of kilometers. The team worked great together. The bikes were really good. We are all happy and safe. That was the first goal. I can't thank everyone enough – Honda, Monster, Motul and every one of the sponsors behind us. Thank you all so much. It's the first time in Saudi Arabia. The scenery was insane! I love it. Hopefully I'll be back next year. I've got a five-year contract, so I think we'll be back."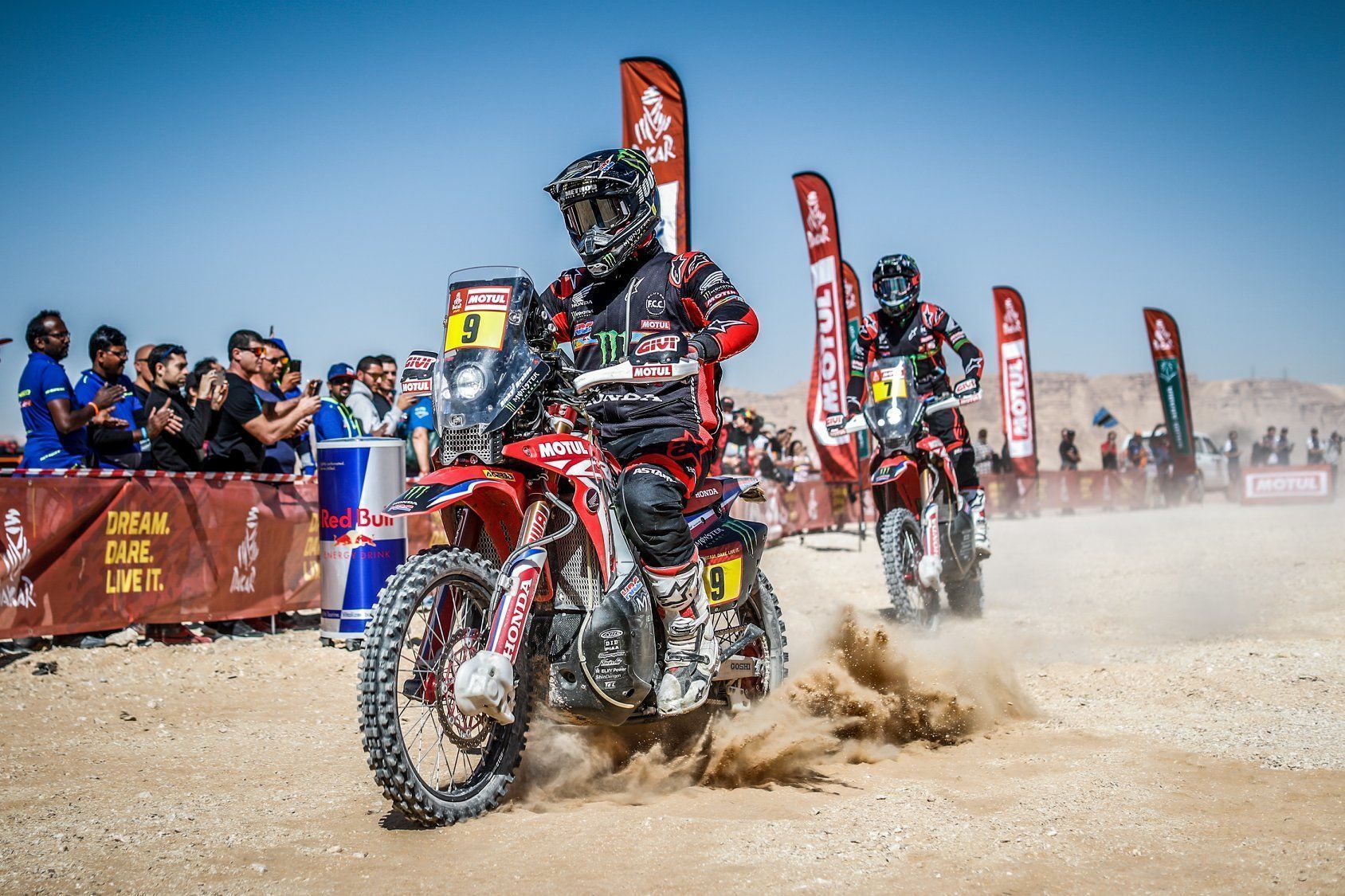 In the Original by Motul Category it was Emanuel Gyenes who took the laurels. The quad category was topped by Ignacio Casale and the truck category went to Andrey Karginov.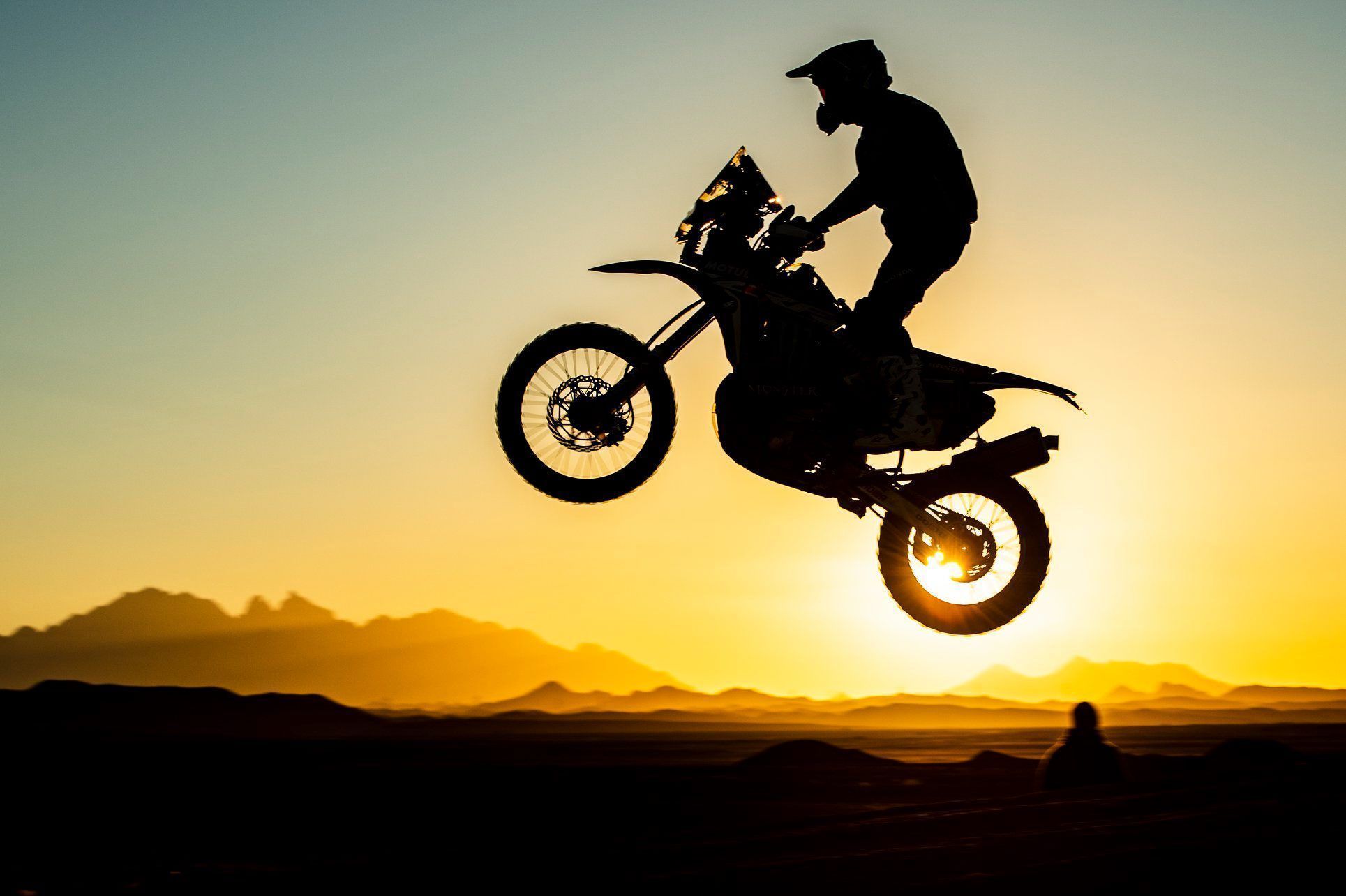 ©Pictures: A.S.O. / DPPI / Florent Gooden / Frédéric Le Floc'h / Francois Flamand / Charly López