Find stories, riders,
ambassadors

Motul
23 January
Imagine driving more than 7,500km over 12 days mostly on sand in the fierce heat of the Saudi Arabian desert. Now imagine doing all that alone. Most competitors of the Dakar are supported by huge crews to help with maintenance, navigation, logistics and food, but for one group of hardy competitors in the 'Original by Motul' category, it's a strict requirement of entry that they go it alone.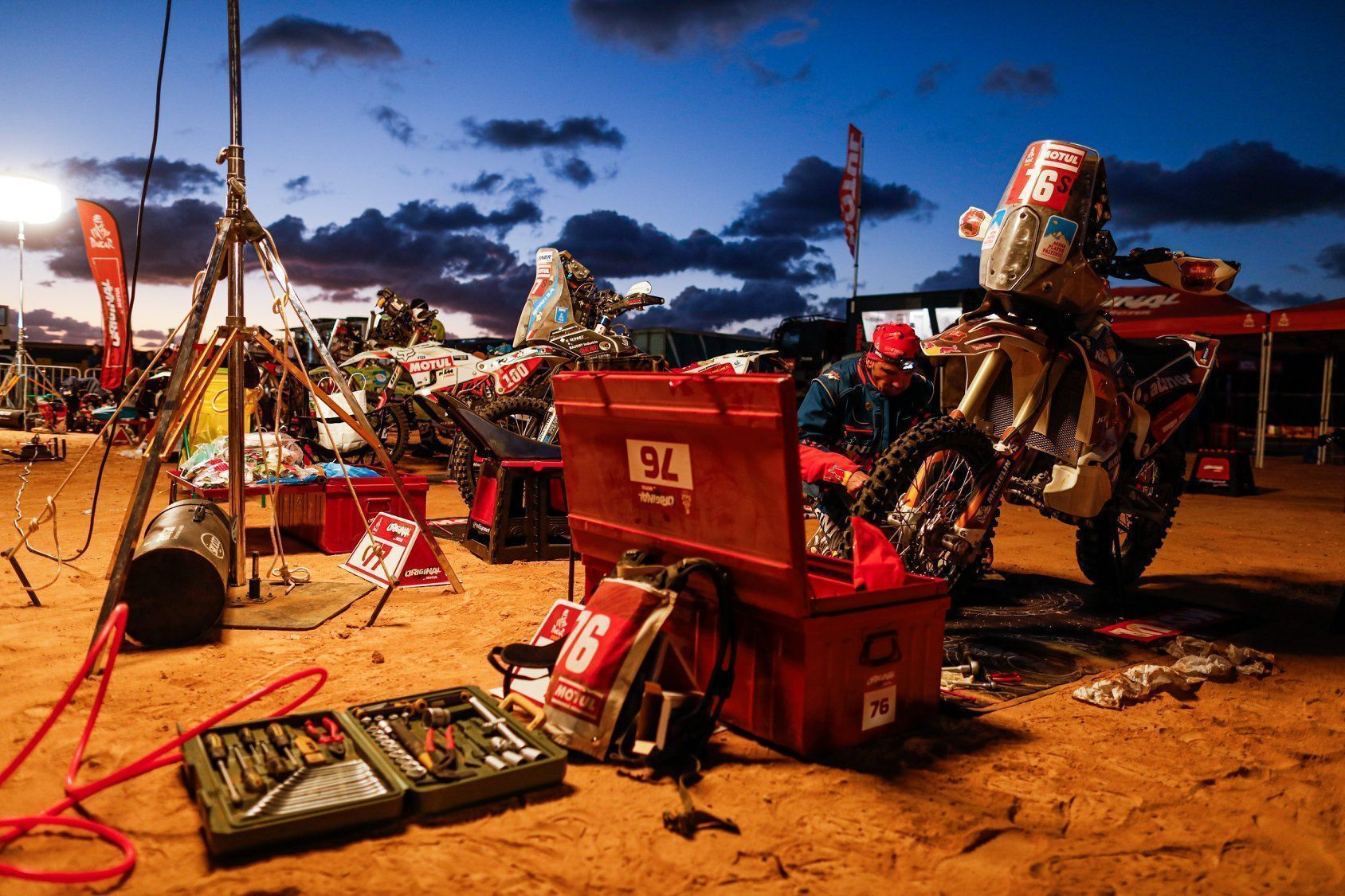 "Bikers give a special dimension to this race because a biker is fragile, and the biker has to deal with everything alone", said Hubert Auriol, the first person to win the Dakar by bike and car. "He takes decisions alone, he navigates alone, he repairs his bike on his own. He has to be in charge. There's a heroic side to bikers. It's an exploit to finish the race on a bike."
After chalking up three Dakar wins, Auriol became the race director of the Dakar and founded the Malle Motul class, the toughest category in the race that requires competitors to completely go it alone – and that includes fixing their own bikes, building their own tents and trying to cram in a few hours of sleep. Now called 'Original by Motul', the name Malle comes from the French word for trunk in reference to the 80-litre box that competitors are given. While the riders of the large teams enjoy truckloads of support, the 'Original by Motul' survive on luck, grit and the contents of that box.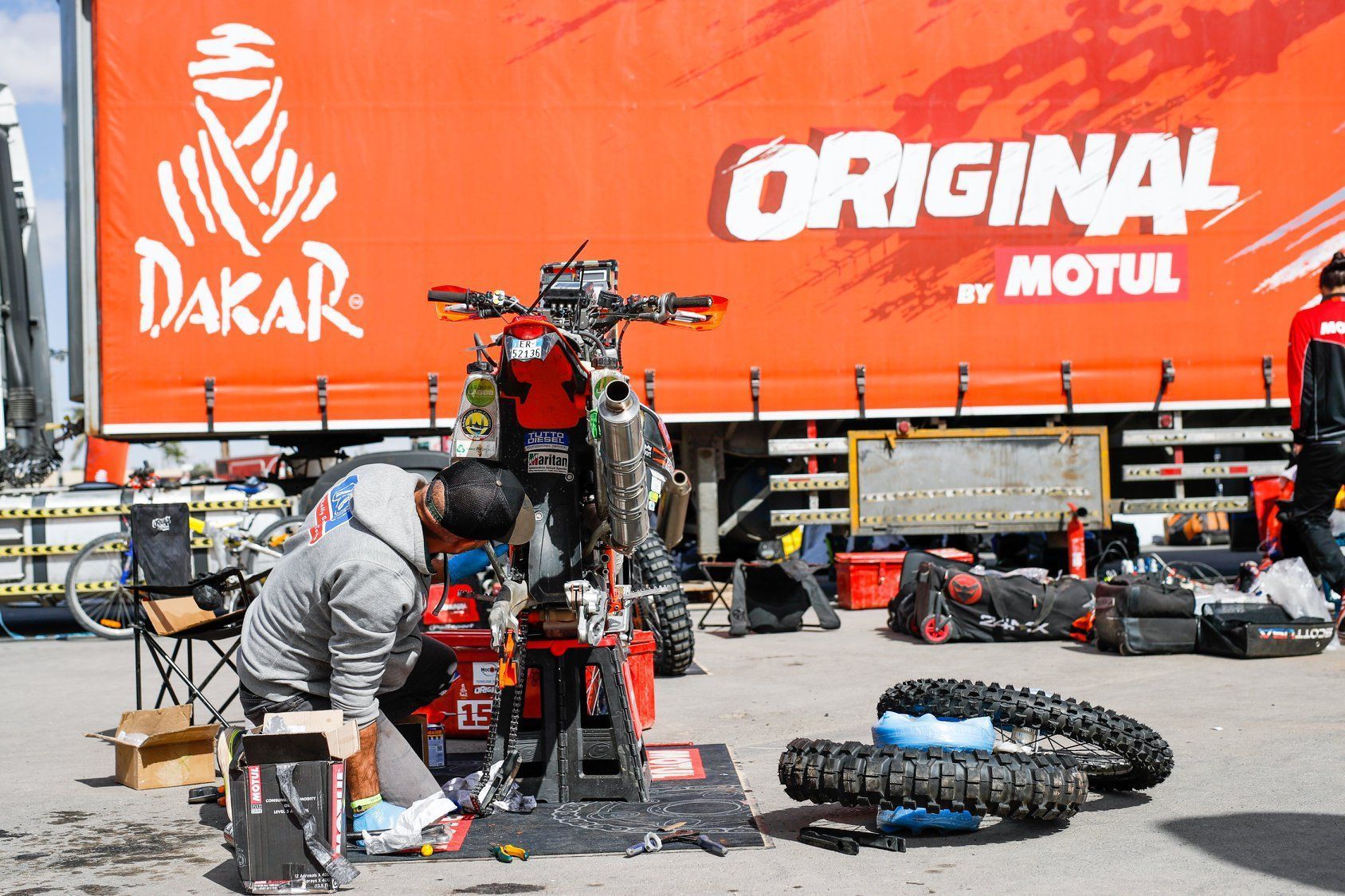 "My baby the Malle Motul still exists. We did that to help the riders and to attract more to come on the rally. Today it's a success with about 40 'Original by Motul' riders at the start. For me the most amazing thing is the competitor at the finish who has tears in his eyes and is so happy to be at the finish because he knows he has done it."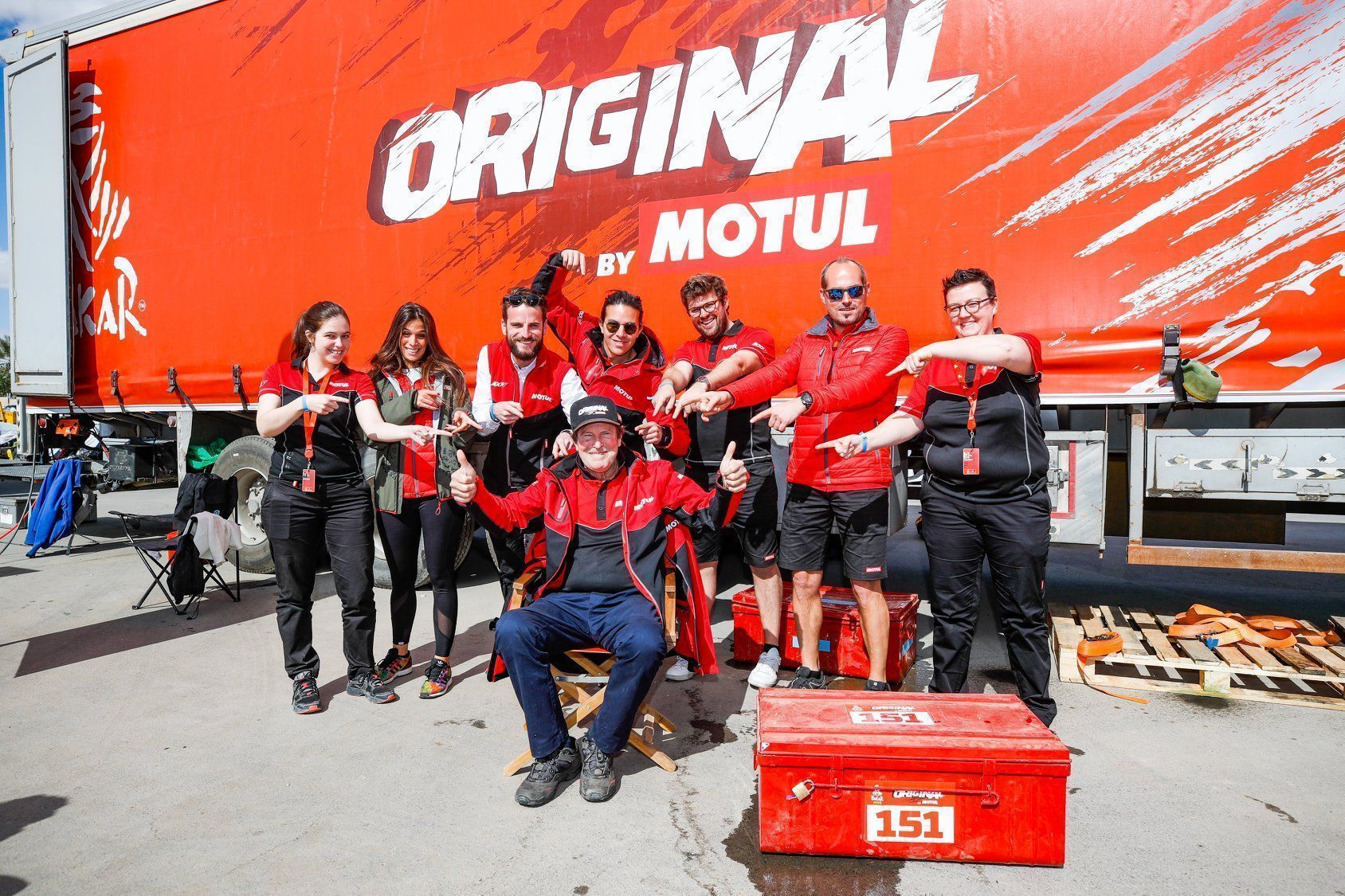 As Slovenian rider Simon Marcic says: "The Original by Motul Class is for me the real race. It's what it was like 40 years ago when there was no help and no mechanics. Now I'm used to it."
Over time, Marcic – like many of the riders – develop their own system to cope with the arduous demands of the 'Original by Motul' category. "The key is being smart and not crashing. My routine when I get to the bivouac is simple: eat pasta, work on the bike, have a shower and sleep."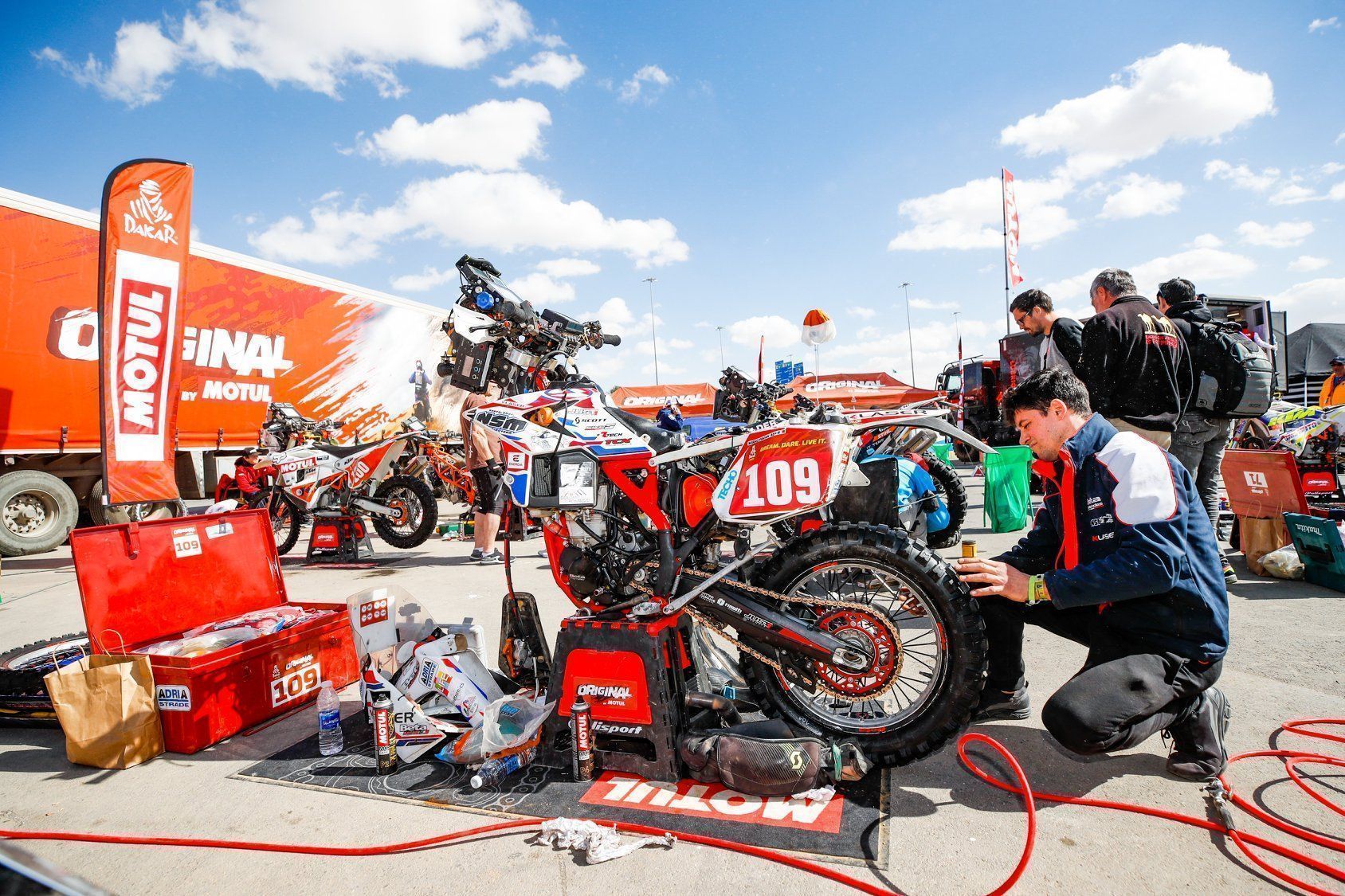 There's a real bond between the competitors and it's not uncommon to find riders helping each other repair their bikes instead of catching some much-needed rest. That's the real spirit of the Dakar and it's why the 'Original by Motul' category continues to be a draw for adventure seekers.
Check out the video's here:
©Pictures: A.S.O. / DPPI