Find stories, riders,
ambassadors

Motul
13 February
It was a double victory for the Motul-backed Sherco Factory One team at this year's King of the Motos race in California. Cody Webb returned after nearly a year off due to knee injury to scoop victory at the tough off-road event. This was Webb's first year competing on the Factory One machine after moving over from KTM – and is his fifth KOM title win.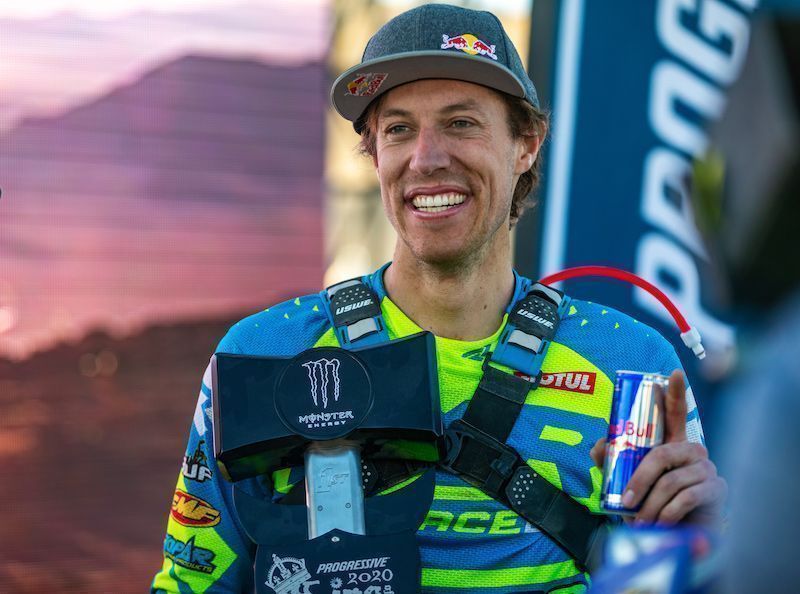 Meanwhile, fellow Factory One rider Louise Forsley took the win in the female class to be crowned Queen of the Motos. Forsley was riding a Sherco 125 SE two-stroke. The King (and Queen) of the Motos is a portion of the King of the Hammers four-wheel drive event, the toughest off-road race on the planet according to the organisers. It combines desert racing and rock crawling on the unforgiving plains and mountains of the Johnson Valley in California.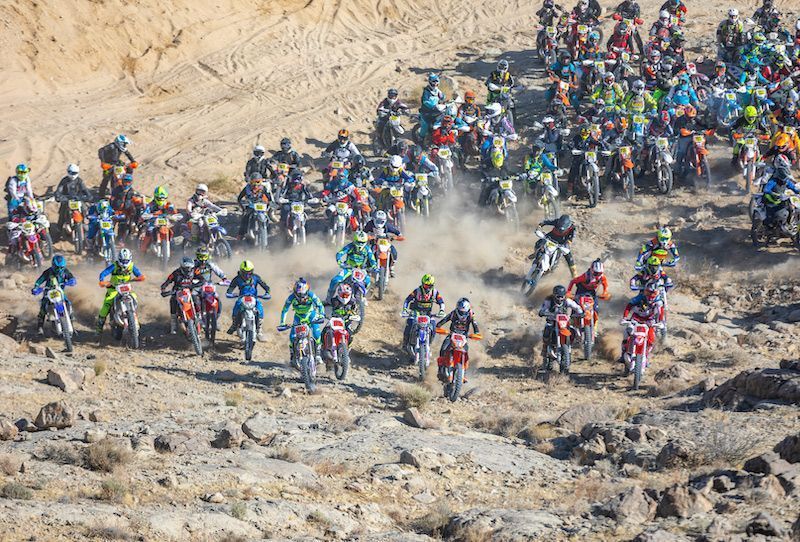 The KOM stage is the first event in the Sherco AMA Extreme Off-Road West Series championship. It takes place on the final day of the King of Hammers and is a test of "mental, physical and mechanical fortitude". It consists of three laps on trails bikes – bronze, silver and gold – that loop around the mountains, getting progressively harder. There are no course markers. Riders use GPS to find their way.
"Sherco's roots stem from hill climbing in the mountains of Spain and France", said Bryan Kraham, Chief Marketing Officer for Sherco USA. "Now with Cody Webb on board, it only amplifies that. We want to showcase the Sherco brand to the extreme off-road riders here in the US."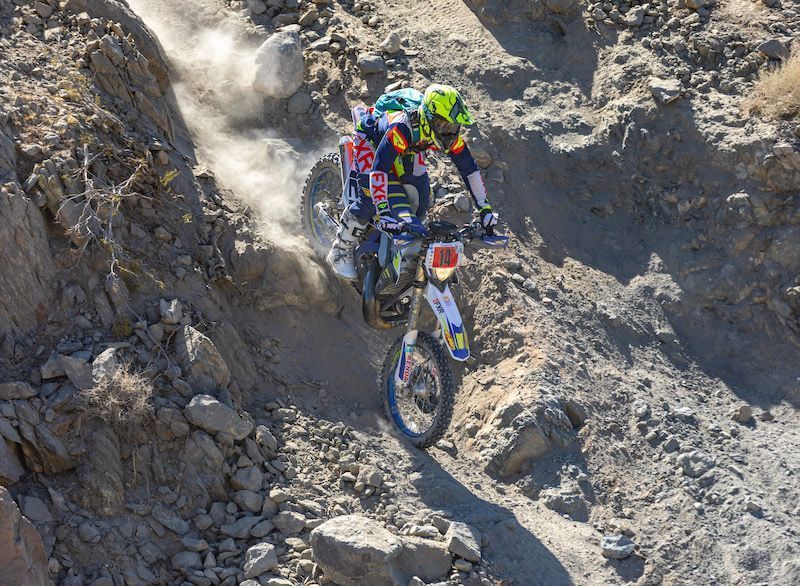 On his victory, Webb posted: "No better way to get back into race shape than actually go out and race. I knew I still wasn't 100% post-surgery coming into the race, but I dug deep and did all I could do to hang with Manuel Lettenbichler for five or so hours. He had me covered on that final loop, but a time penalty costed him the win. Bummer to see that and the same thing happened to me three years ago, so I understand how he feels. Happy to get another #kingofmotos victory and to start 2020 off with a bang on the Factory One @shercousa_official racing team. Bike was awesome out there, I wasn't. We will get back to where we were before."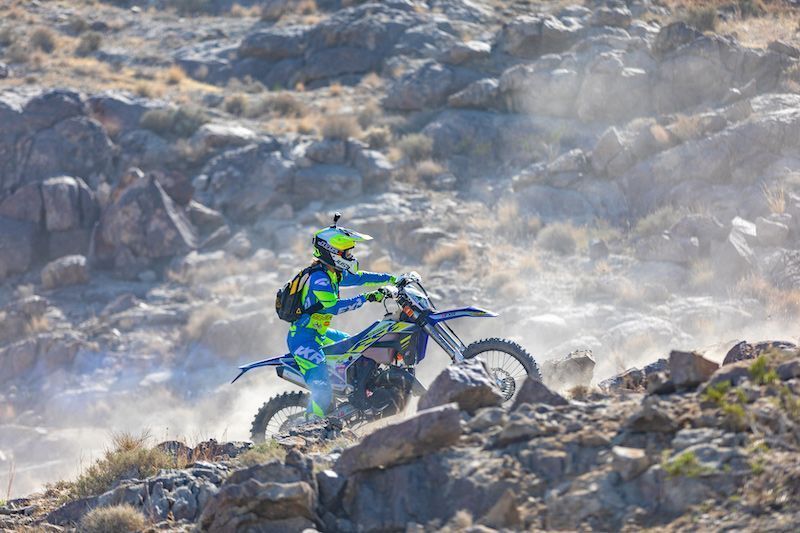 In a message to her Facebook fans, Forsley said: "This is it, the reason why we chase after dreams, goals, visions, etc. For that feeling of accomplishment, happiness, and fulfilment. I was so stressed and anxious going into this race for six weeks prior. To the point that it was even embarrassing to talk about, because it was just a race! I'm not going off to war, or starting a new high stress job, but I did sign up for an extremely physically and mentally demanding race.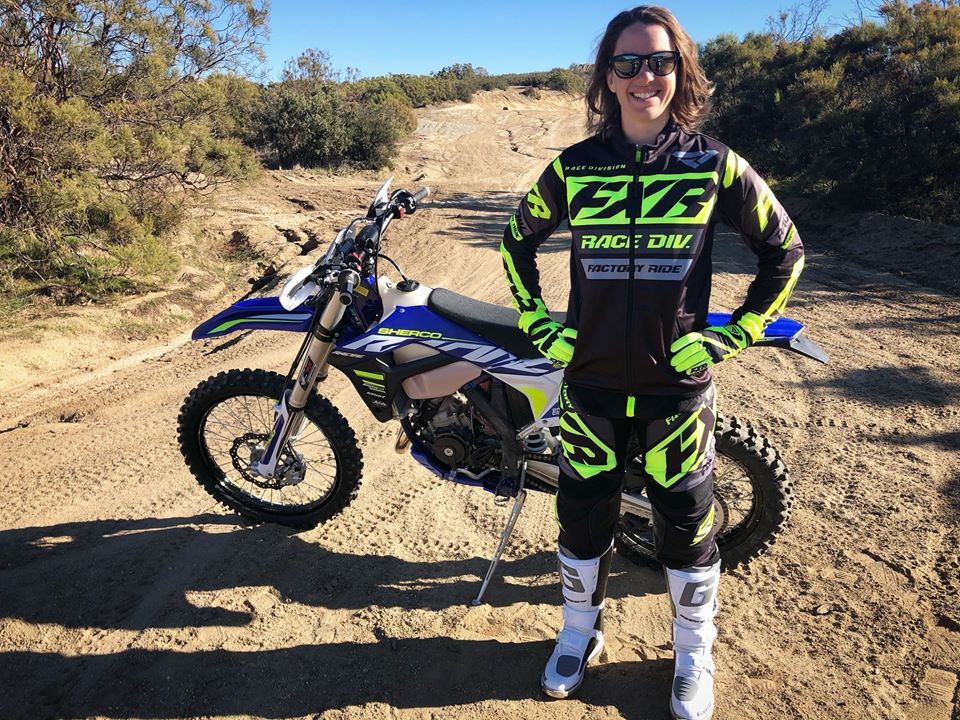 "I had tried in 2013 and 2014 and done well but always mechanically failed. But this year, I wanted to conquer it and I knew what it was going to take to get there. So luckily with all the help from my sponsors and my good friends went out on a mission. I didn't feel prepared until the race had started. I am beyond happy and relieved to finish and take the win in the women's class at the @ultra4racing King of the Motos! Thank you so, so much to everyone for all of the support and help!"