Find stories, riders,
ambassadors

Motul
27 February
From an eight-year-old trials rider to the 2020 Queen of the Motos, Louise Forsley has enjoyed a remarkable biking career. She even took her skills on the road, performing in the Marvel Universe Live tour. But now she's back and riding at the top of her game. We caught up with Louise to talk King of the Hammers, switching from trials to Enduro Cross and why she's not ruling out a future career as a Hollywood stunt rider.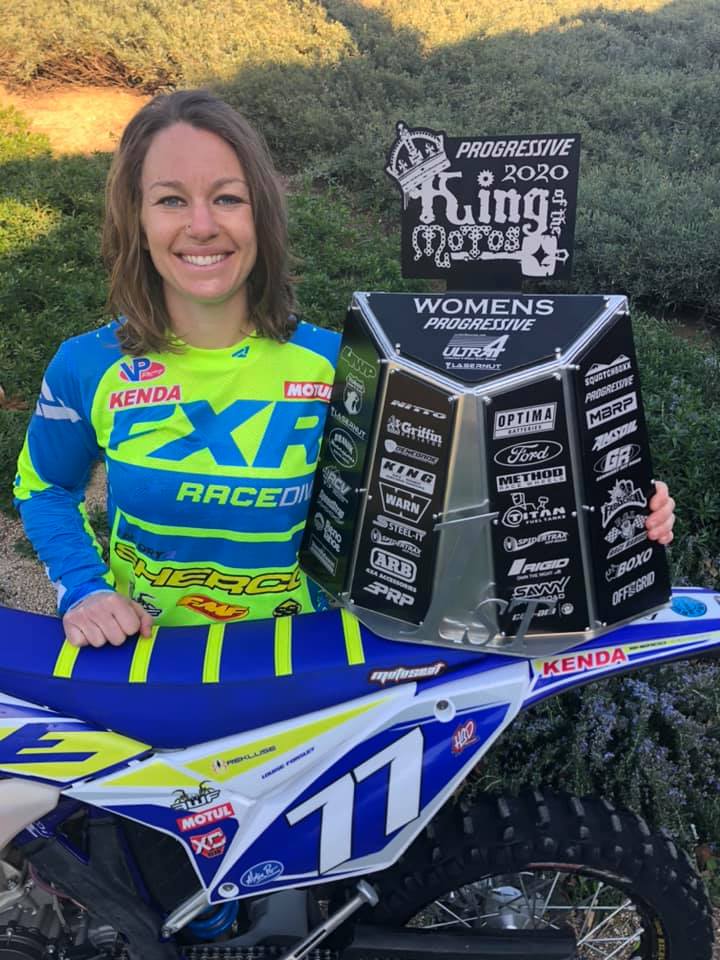 Louise, congratulations on your amazing win. How are you feeling?
The high is still there. I'm feeling really good. Crossing the finish line was amazing. I would picture it at night leading up to the race. So, to actually do it and prove to myself that I was capable of doing it was incredible. The race was tough, but I knew I was riding well. I forced myself a lot. I feel a huge sense of satisfaction and achievement.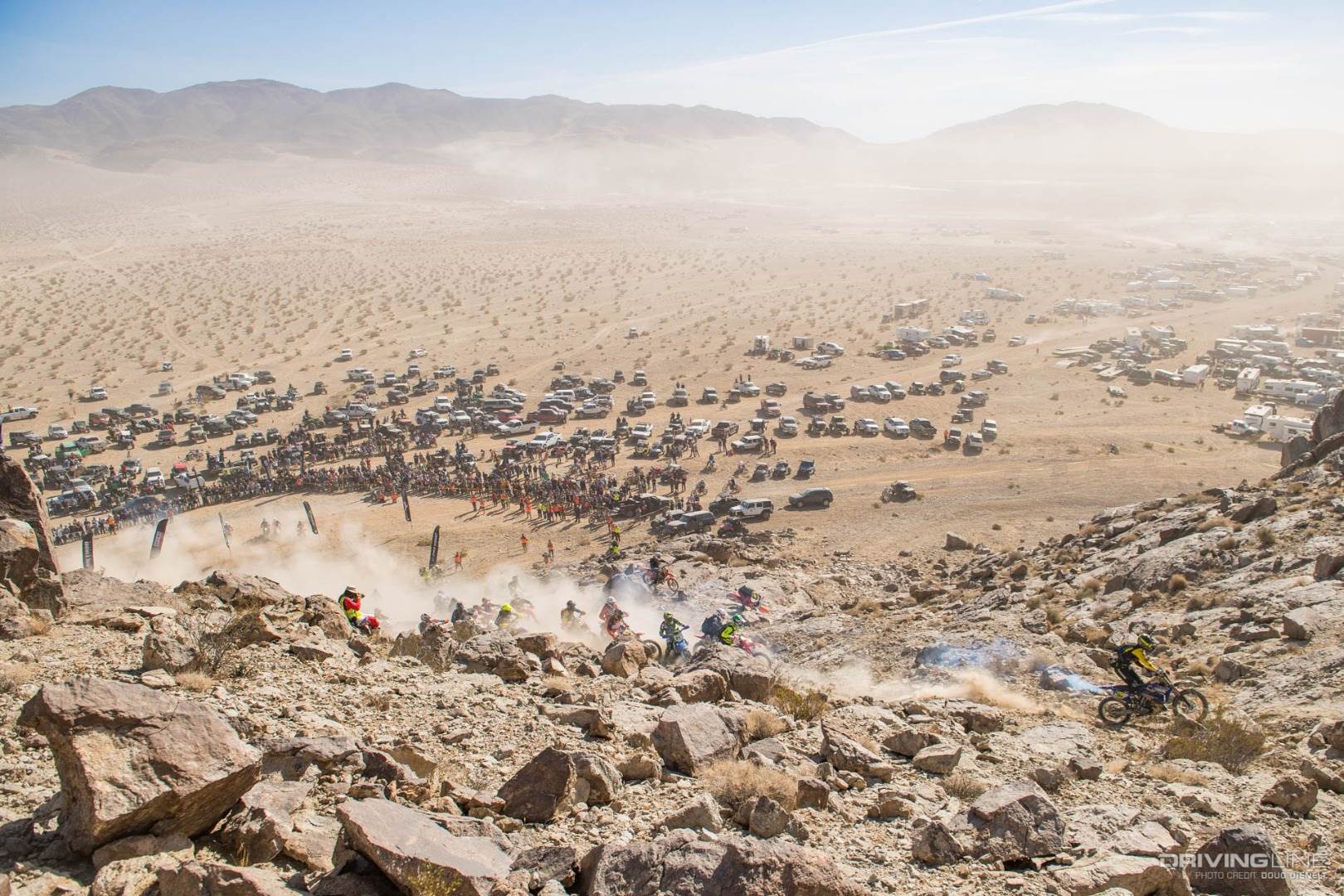 It's an extremely tough race. How did you get through it?
I was nervous leading up to it. It's very mentally and physically demanding. There are so many variables and it's difficult to get a motorcycle across this terrain. It's very easy to get stuck or crash. Even within a few minutes of riding you could be completely exhausted because you've just had to push your bike through 10-feet of rocks. And you have to do this for five hours. It's very easy to damage your bike, and that can prevent you from completing it. The stress knowing all this could happen but then to fight through it and ride as well as possible was amazing.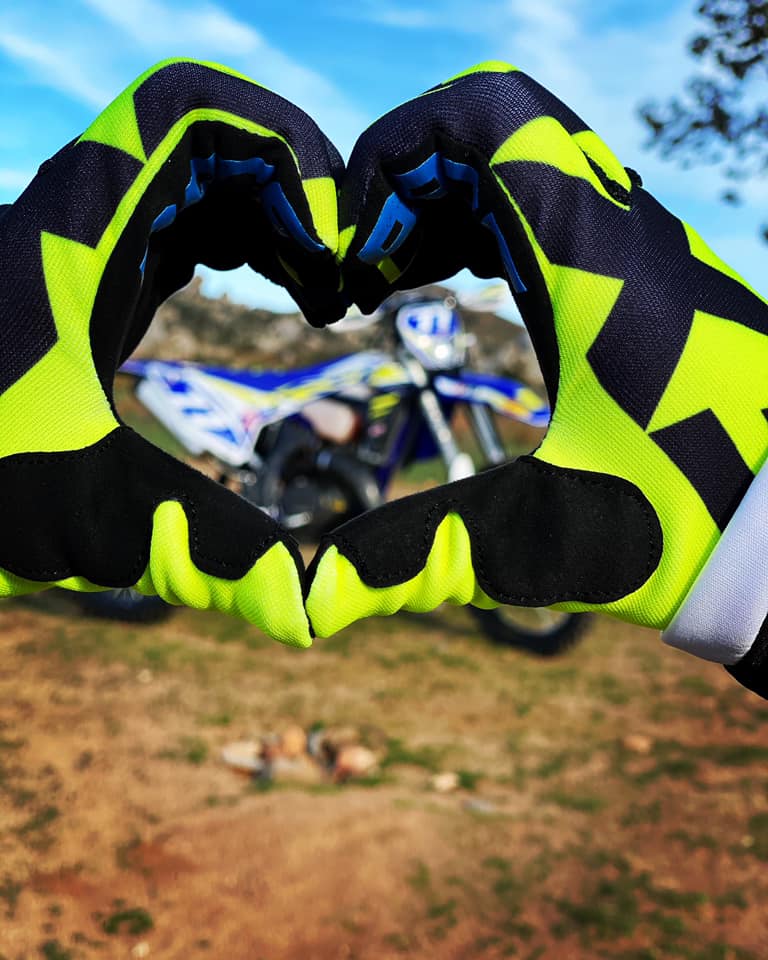 You've been competing a long time. How did your career start?
I started competing in trails when I was 14 and I'm 31 now, so I've been riding for a long time. Most of that time I've been competing heavily in the national championships. In 2011, I switched over to Enduro Cross because it was becoming a popular sport and people with trials background were doing well. I was getting a bit burnt out with trials to be honest. Then in 2014 I got a job on a travelling stunt show called Marvel Universe Live, doing motorcycle stunts on a trial bike. I did that for five years. And now I'm getting back into riding after new opportunities started to pop up such as the new Sherco FactoryOne team in the US.
How did you get into biking?
I started riding at eight. Growing up my dad got me into trials. He was really into it and I started riding just for fun. He realised I'd some potential and talent and could see I was very driven to train and set goals for myself to become a good rider. It wasn't always easy, especially financially, but for us it was a family sport. When I was 20, I had to start taking care of myself, finding sponsors and taking myself to events. I've had a lot of help along the way with sponsors, friends and the riding community, but I've spent a lot of time by myself making this work.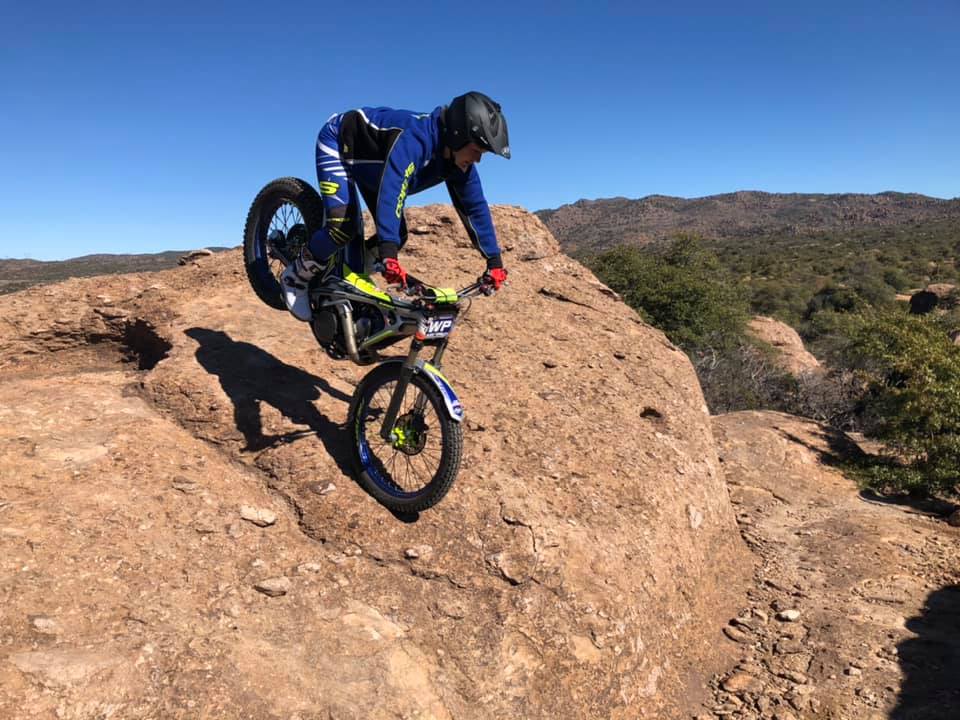 Is it possible to do the stunt riding and compete professionally? Do you see yourself working in Hollywood?
I was on a travelling tour and we travelled constantly all year round. So, it wasn't possible to do both on tour. If I was to do stunts for the film industry, on movies and commercials for instance, I could probably balance both. Going into the movies is really great career for someone transitioning from riding. But right now, I'm just focused on racing. It makes me happy and it's a lot of fun. It's where my mind and heart are at. I'm not great at multi-tasking. Once I decide to do something, I go fully into it. And give it my all.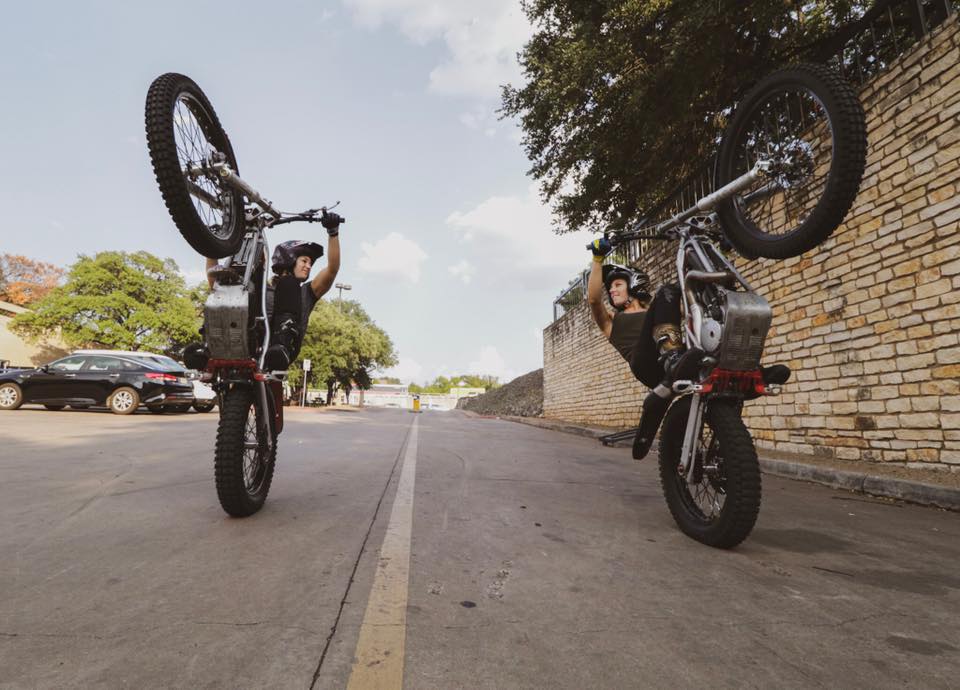 To compete at your level, I guess you really have to devote yourself to it?
Riding takes everything that I have. Between working on the bikes, training and eating for it, and the sacrifices I've made and the parties I've turned down to make it to the races. Yes, pretty much everything goes into my riding.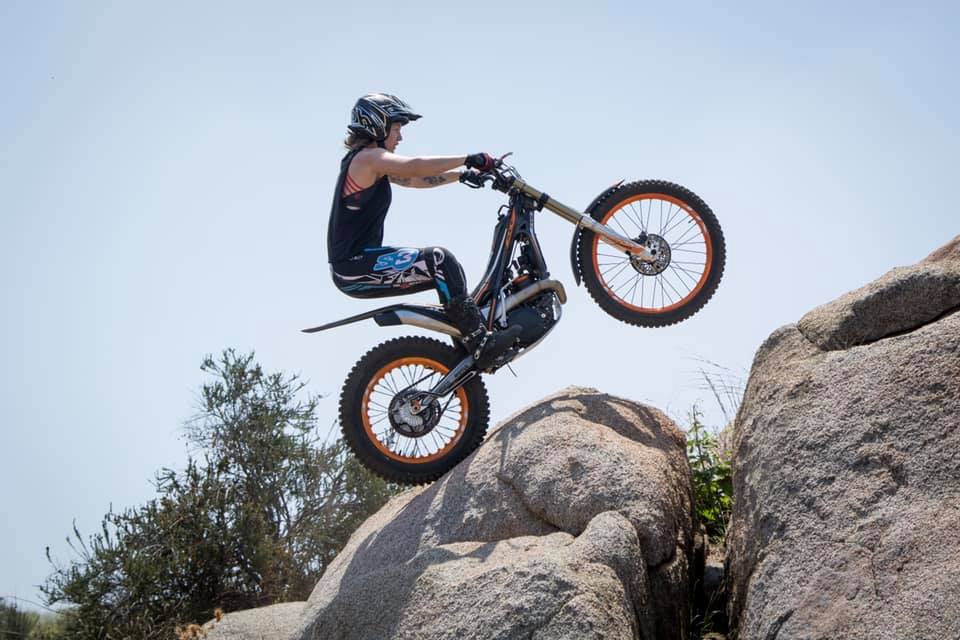 Keeping in shape must be crucial?
It's very physically demanding. On Marvel Universe Live I started CrossFit and that became my hobby and obsession. It's a great outlet for staying strong and fit. I need to be strong to lift the bike up. I mountain bike a lot, too. It's brilliant for endurance as you can keep your heart rate spiked for hours. And I ride as much as possible as well.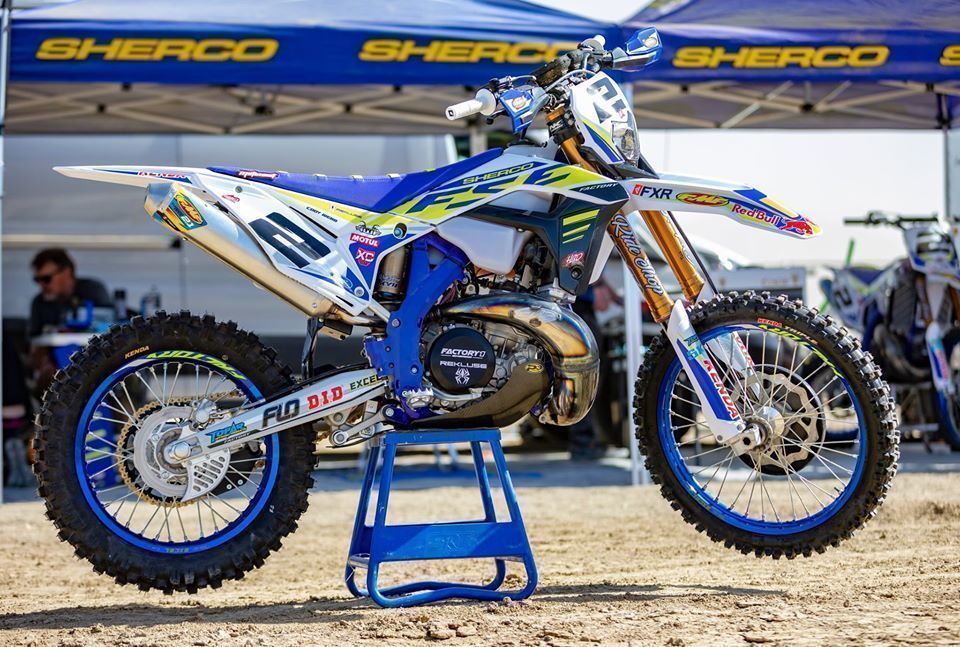 Favourite bike trick?
I really like doing wheelies and nose wheelies. I had to do them a lot on Marvel Universe Live.