Find stories, riders,
ambassadors

Motul
06 March
We're used to seeing Anastasiya Nifontova race in the dunes and on sand, but we now find her here, on the ice during the Baikal Mile. The Russian, the first woman to finish in the Originals by Motul category in Dakar, now breaks new ground riding some very interesting machinery.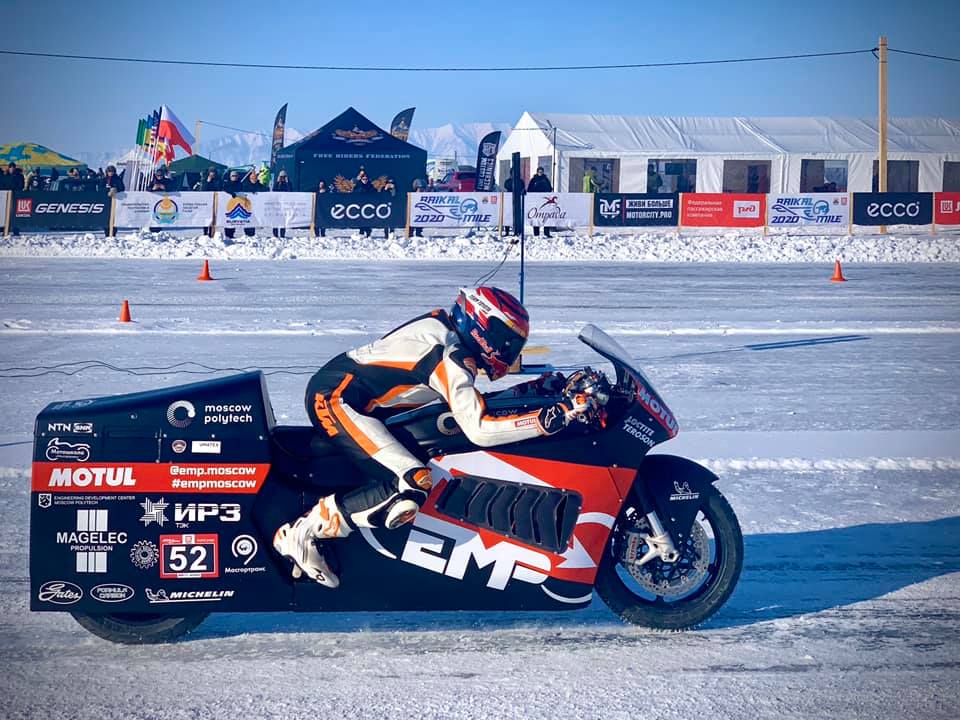 Anastasiya, for those who are new to the concept, could you briefly explain what the Baikal Mile is all about?
It's a very strange but spectacular event. It's a yearly competition held in winter on the frozen Baikal lake. You can compare it a little to Speedweek at the Bonneville salt flats but on ice. What makes the event so special is the eclectic mix of vehicles participating. The event is open to both cars and bikes and the selection beggars belief. From electric bikes to ice speedway machines to Bentleys on tracks. The set-up is very straightforward. You have two one-mile tracks (straight of course), one for bikes the other for cars, and a few more test tracks for participants to set up their machines. It's a lot of fun.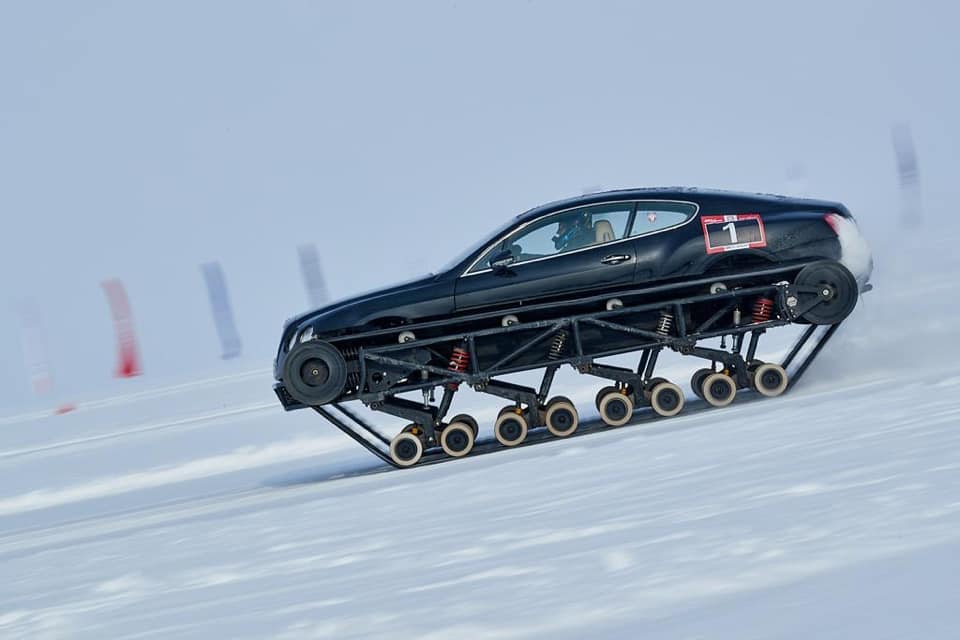 What machine were you riding?
Actually, I was riding two machines. The first bike was an electric bike from EMP (Electric Motorcycle Polytech), built by the students of Polytech University in Moscow, and the other was a dual engine methanol-powered bike built by Zillers garage.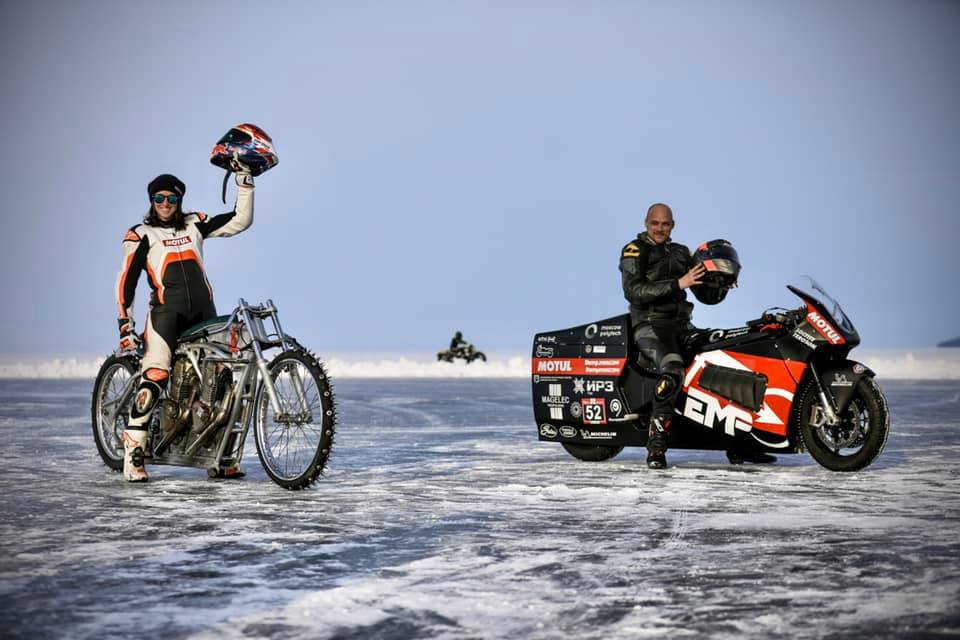 They sound like two crazy machines. How did your runs go?
The EMP bike was interesting. It had a lot of potential, but our runs were plagued with some technical niggles and we only managed to do one full speed ride. Mikhail Mikhin, their chief test rider, managed to do 210km/h. I only managed 140km/h after that. Because of the cold, the batteries drained too quickly and couldn't be fully charged unless it was taken to a warm garage.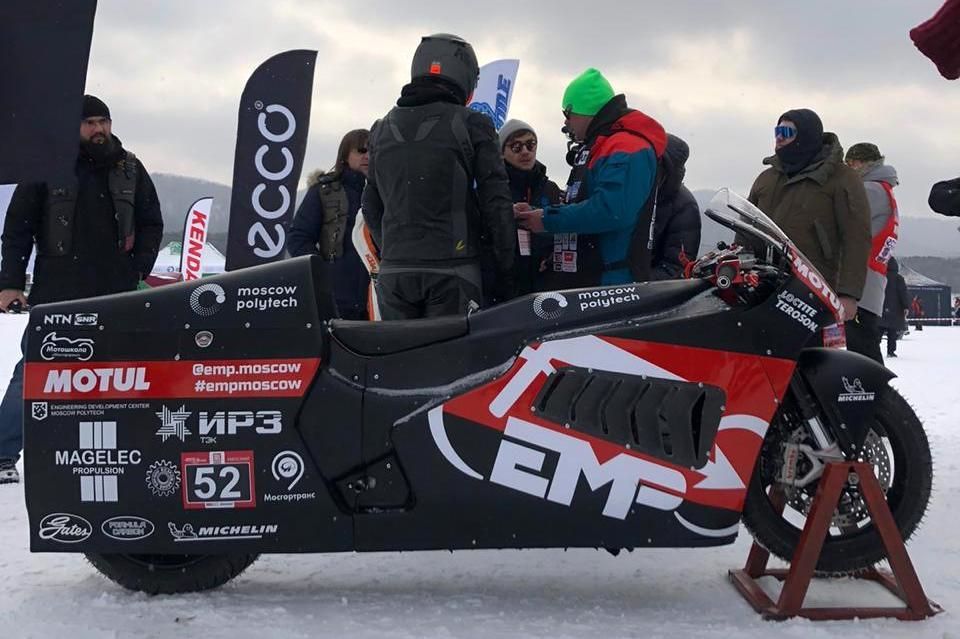 The second bike was one of the most beautiful creations I have ever seen but it was more of a concept bike rather than an actual speed bike, so when I rode it faster than 90km/h it had a lot of vibrations. But I still loved it so much.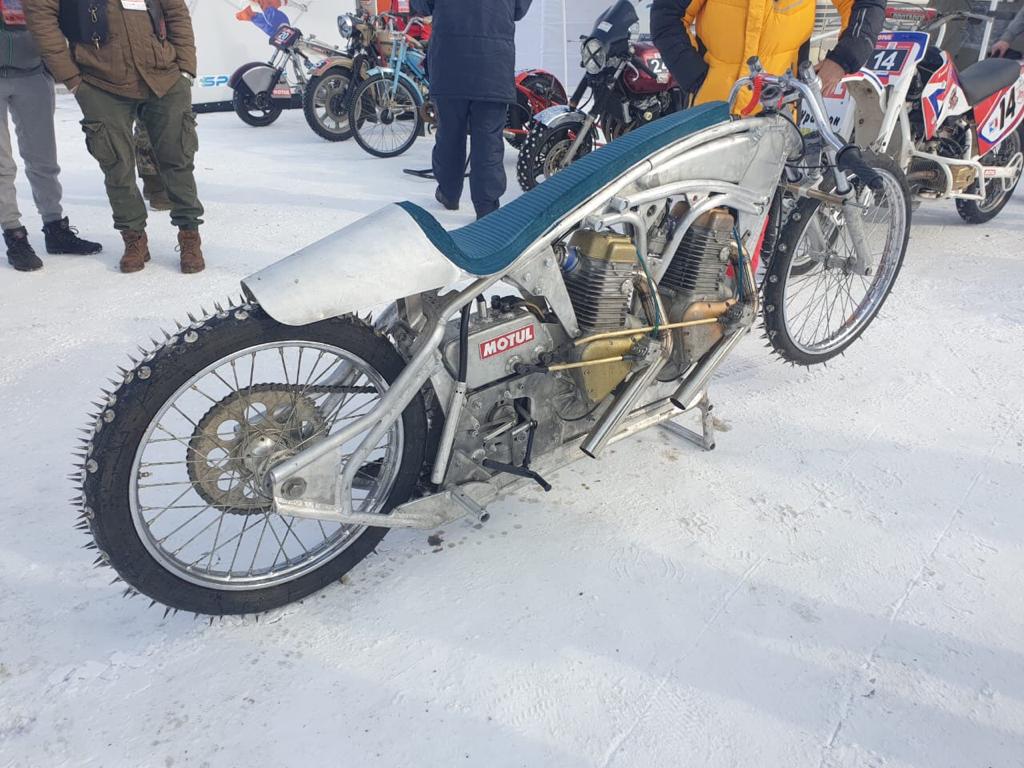 We're used to seeing you race on sand, now you race on ice. How was that experience?
Not that difficult actually, partly because I'm Russian so if you ride bikes in Russia, you're used to driving on ice all the time. For me this was nothing new. On top of that, all bikes had been equipped with studded tires, which can actually provide more grip on ice than a normal road tire on dry tarmac.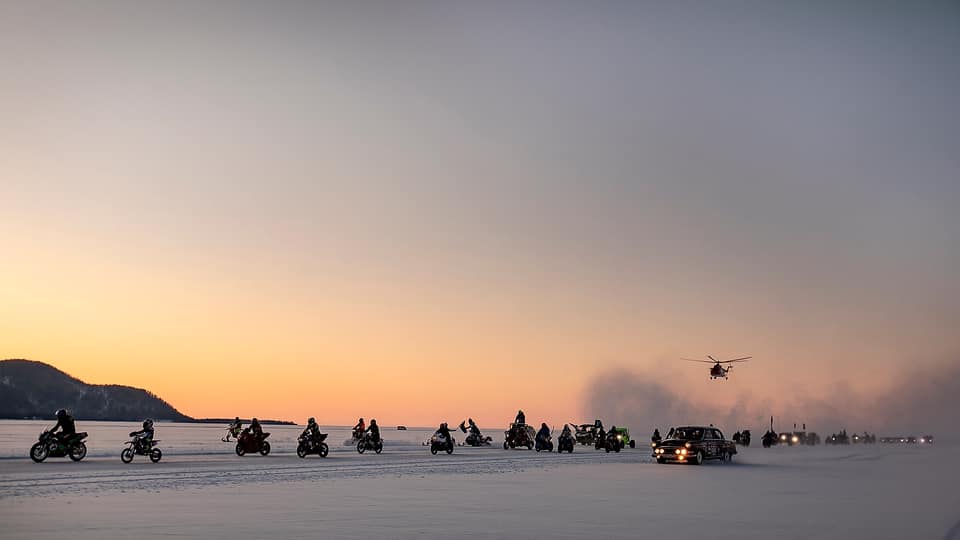 With your experience in Dakar and racing, is there a future for electric bikes in this environment?
Yes, I'm 100% convinced that electric bikes are the future, but it will take some further development to actually see them being used in day-to-day life and especially in competition. The main issue is the weight of the batteries and the limited range. If science can work its way around that there will be no stopping them.