Find stories, riders,
ambassadors

Motul
23 April
From MXGP to LeMans, Frederik Herregods travels the globe as the official photographer for Motul, capturing our magic moments in motorsport. He's often right in the middle of the action, working directly with teams to bring our fans a unique insight into racing. We caught up with him to find out what his most memorable Motul motorsport moments are – and discover the stories behind his legendary pictures.
LeMans Classic – July 2018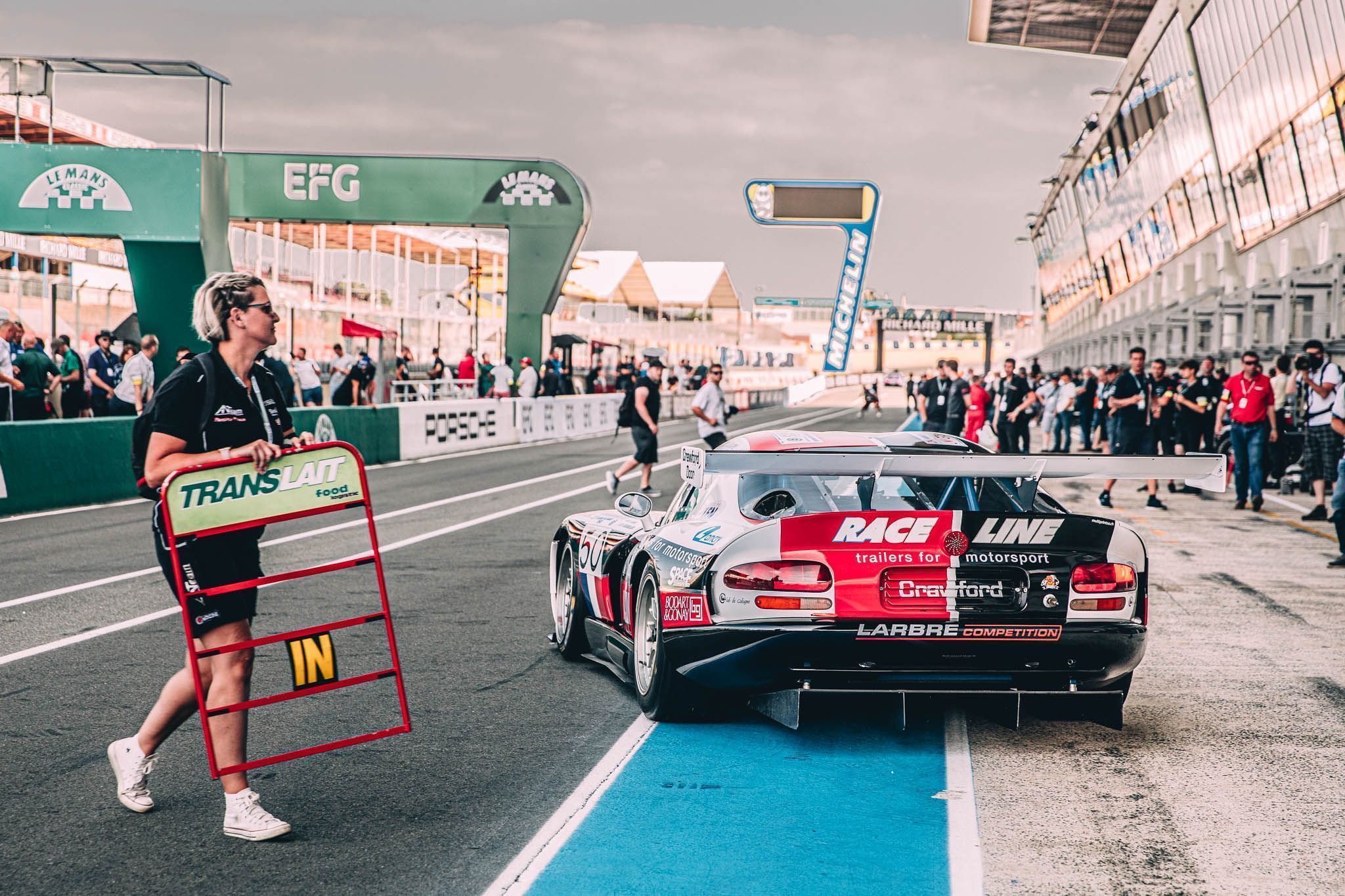 I've been in automotive for a long time but I'd never made it to Le Mans until 2018. Le Mans feels historically important and has a legendary atmosphere. I was already amazed when I arrived there. Having grown up as a racing fan in the 90s, the number one car was the Dodge Viper GTSR. Walking down to the pit lane, there it was, in front of me. And then a Porsche 996 GT2 that looked exactly like the car that won the 24 Hours of Spa. And then a Toyota GT1. Seeing all these cars together, in only my first few moments of being there, was too much. I choked up.
Tim Gajser, Imola – August 2019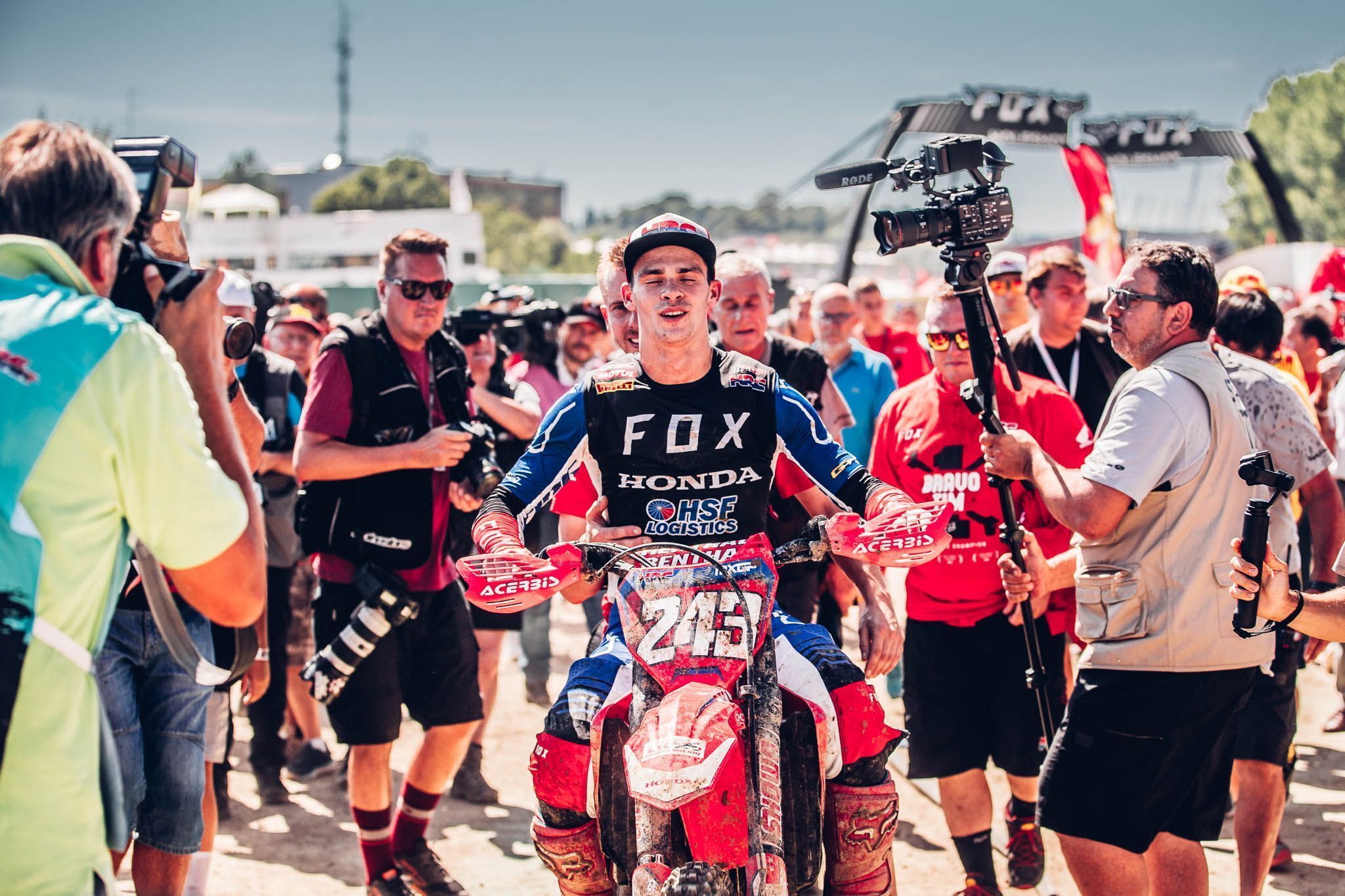 Tim Gajser was doing really well in MXGP, so Motul sent me to Imola to cover him as he was close to winning the championship. MotoCross is quite hectic to shoot. It's up and down a lot, and the only way of recognising the rider is by the number on their bike. So, I'm running through all these areas trying to get a good shot, and I'm rushing back to the finish line. I arrive just as he's crossed. I think I'm too late. He's taken the world championship with one race left to go. And he's surrounded by photographers all getting close up shots. But I stay back, and with a long lens captured the moment when he took off his helmet and you could see in his face that this massive weight had been lifted off his shoulders. It's one of the best shots of my career.
Daytona 24 Hours – January 2020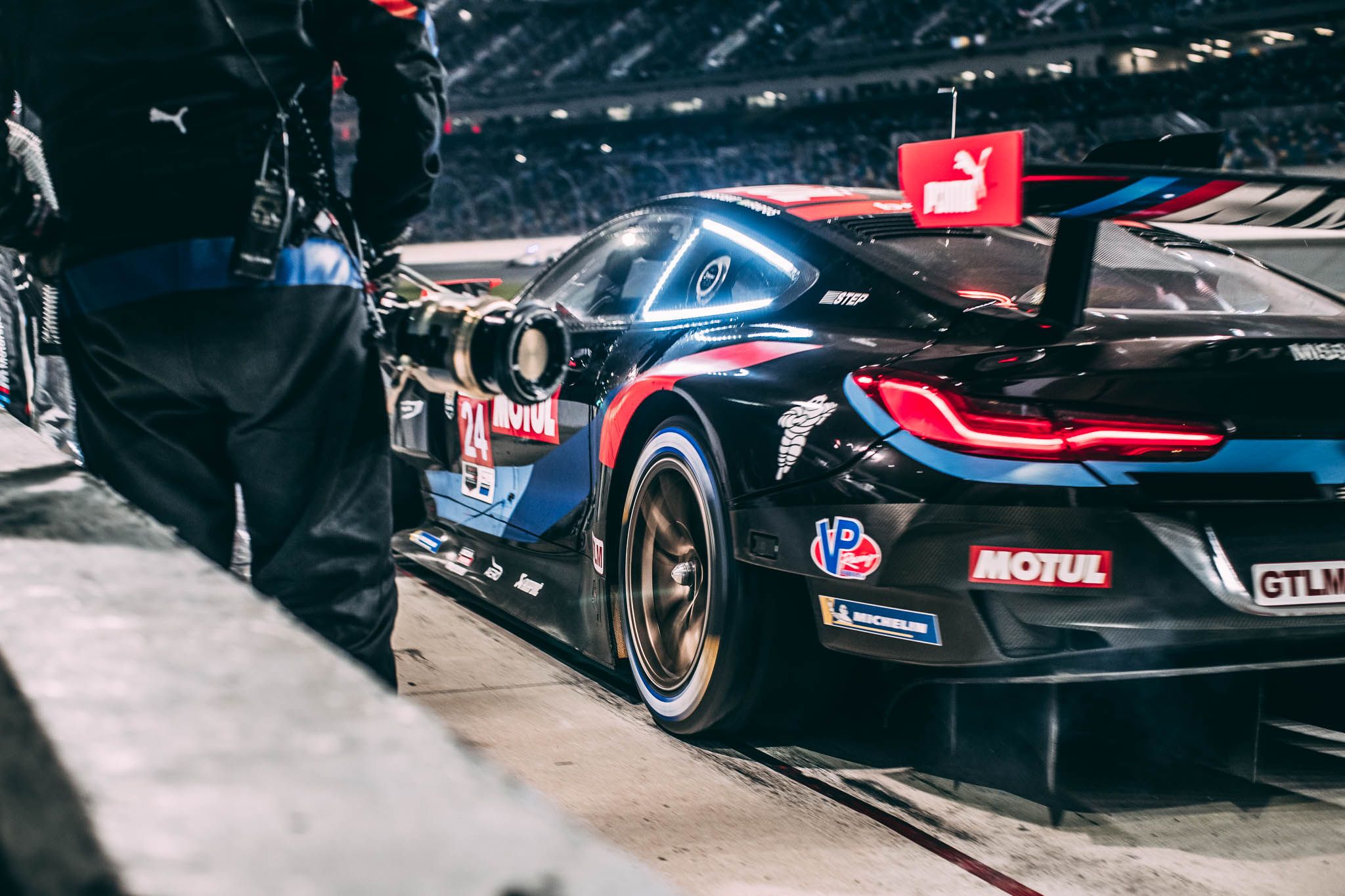 Being part of the Motul Media Crew gives us unbelievable access to the teams we partner with. This year, I was at Daytona for the 24 hours race covering the Motul-backed BMW team. I covered them closely during the race: talking to the head of motorsport, the drivers, the engineers. Seeing how hard they worked in the build-up to the race. But then to be there when they eventually won it, to be in the tent at BMW in those last few laps, was amazing. You really feel the tension. To have experienced that is one of the most memorable motorsports experiences of my life.
Le Mans Classic - July 2018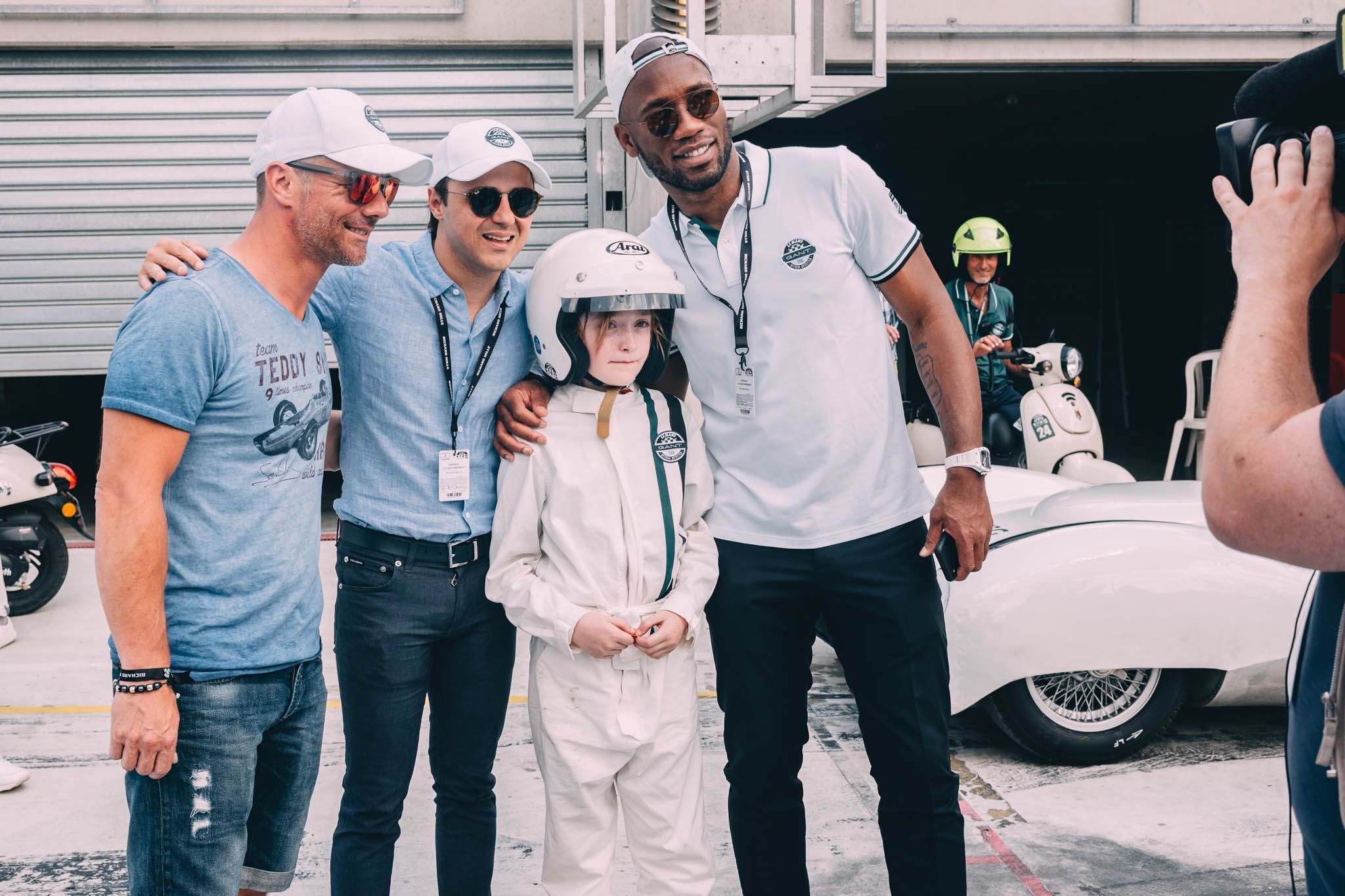 This one's very much a people's moment. At Le Mans Classic, kids can drive these little motorised cars from the start line to the start of the Dunlop Corner. It's a drag race for 50 or so kids. But I noticed one child crying. Their pedal car had broken down. The kid was heartbroken. I then see Sébastien Loeb, Didier Drogba and Felipe Massa walking down the pit lane. They come up to the boy and tap him on the shoulder. And the look on his eyes. Sébastien consoled him, saying: "don't worry, my car broke down all the time". For me that was one of these beautiful moments when motorsport becomes human.
WSBK, Assen – April 2019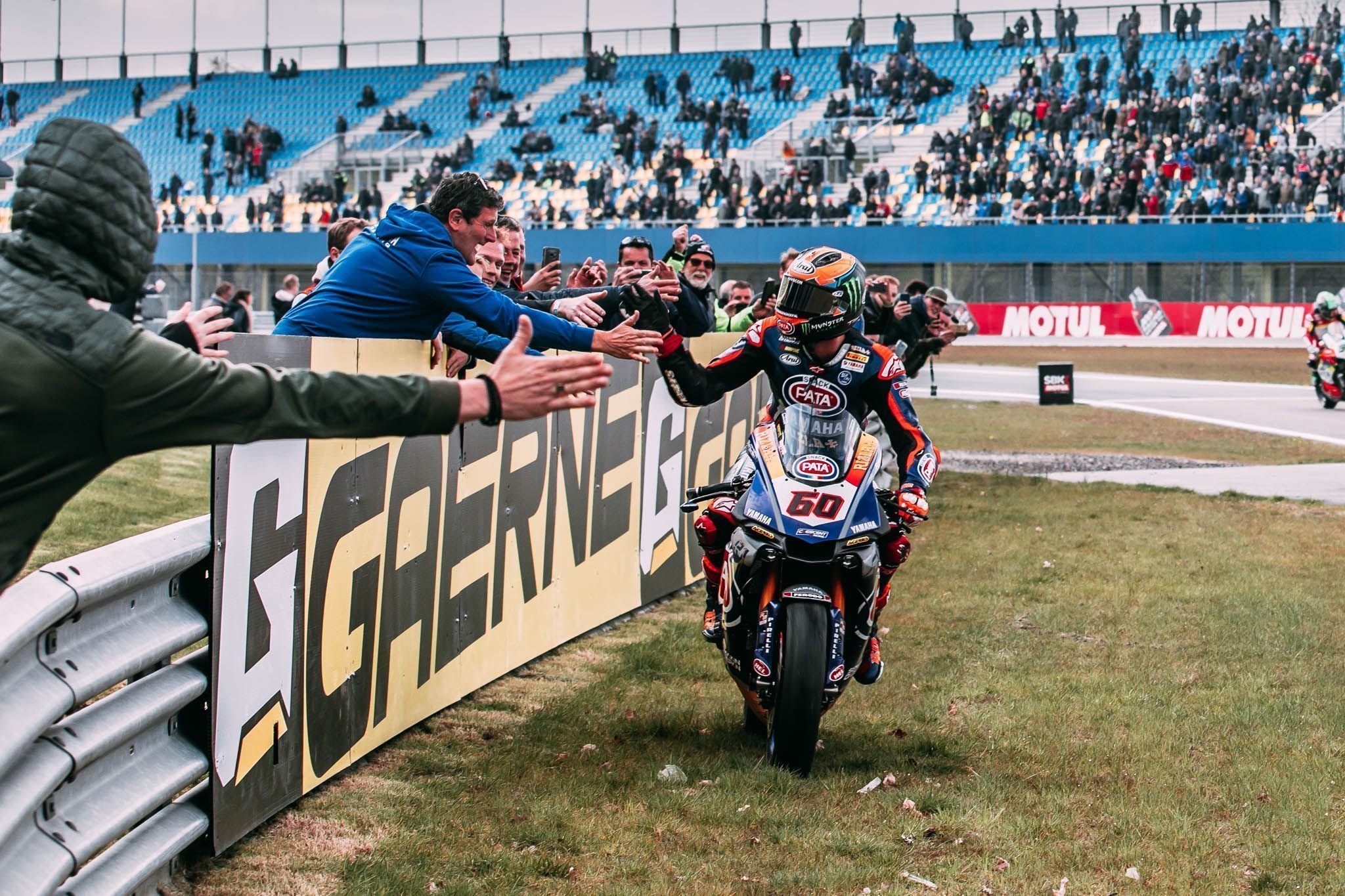 I was with the Yamaha racing team, following rider Michael VanDerMark on his home turf at the WSBK in Assen. During practice and qualifying the weather was great. Then, 30 mins before the race was due to start on the Saturday, it started snowing and hailing. After various postponements, the race was eventually cancelled and rolled into Sunday's. So, two races, back to back. That was a lot of pressure for Michael. But he gave it a great shot and finished third in the first race. And then he did it again. This time coming second, his highest ever finish at Assen. The Dutch fans went crazy. They rushed over to greet him coming back into the pit lane. And he was high-fiving them, shaking their hands. It was the luckiest shot of my life getting that. Motorsport has a reputation as not being the best fan sport, but this was the moment where you could see the connection between the fans and the sport.