Find stories, riders,
ambassadors

Motul
05 August
Off-road rider Rachel Gutish races for the Beta Factory Racing Team. She recently picked up a win in the women's pro category in the AMA East Extreme Series and has a busy summer of racing ahead. We gave her a call to find out how her racing year is going.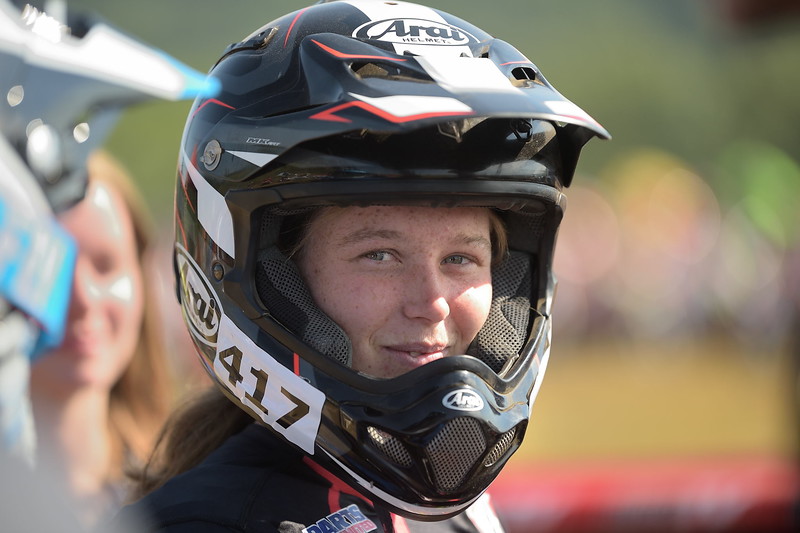 Did lockdown affect your riding or were you still able to get out on the bike?
The lockdown occurred just after the first Georgia GNCC (the General). At the time I was staying at a friend's house near Monticello, Georgia, with my Beta teammate Cody Barnes. When COVID hit, we decided it would be better for us all to stay there together in isolation, as it was still too cold up north to get good training in at home. I really made some major improvements and learned a lot getting to ride with Cody. I really can't thank him or Larry Silvia enough for providing some of the best training I've had in years.
I see you've been doing a few races recently. How did it feel to go racing again and how's the rest of the year looking in terms of events?
Yes! Don't get me wrong, I enjoy training, but all the training in the world is meaningless if you don't have an arena to go test your skills in. I would also say it's more than a few races. I've raced every weekend since May 18th - between GNCC, NEPG, Extreme Off-Road and the AMA East Extreme series, I keep a busy schedule! My next off weekend will be in September, and the season should end mid-November.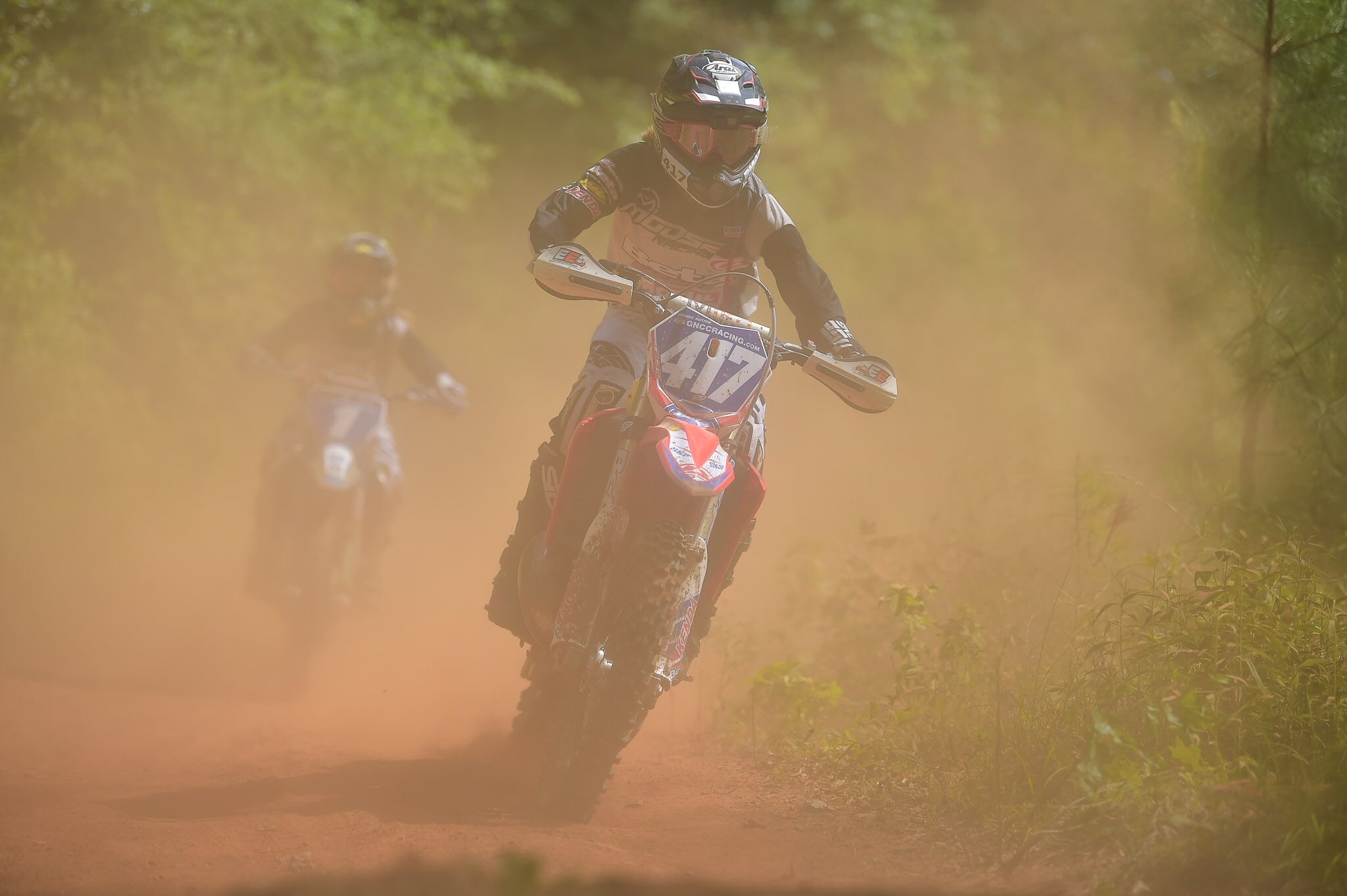 How long have you been riding dirt bikes and how did you get into it?
I have been riding since I was five years old. My dad owned a motorcycle shop when I was growing up and was always a huge enthusiast. He was never a pro rider or anything, but he was a good local 'A rider' who qualified as a club rider for the ISDE when I was young. He got me my first bike and to this day is still my biggest supporter. We travel to almost all the races together, and even though I'm 24 and could do this on my own if I had to, it wouldn't feel right without him by my side.

What are you up to when you're not riding dirt bikes?
I like to joke that being a female professional racer actually means you're a landscaper and a roofer and a freelance writer and a substitute teacher and a temporary package carrier. And, those are only a few of the side gigs I've had over the years. If I'm having a good season or a good string of races, I get to be a full-time racer. If not, I have to find things I can do to pay my bills without affecting my training too badly. But when I'm not riding or training or working, I enjoy a good book. I also like generally goofing around outside and doing pretty much anything that involves physical activity or competition.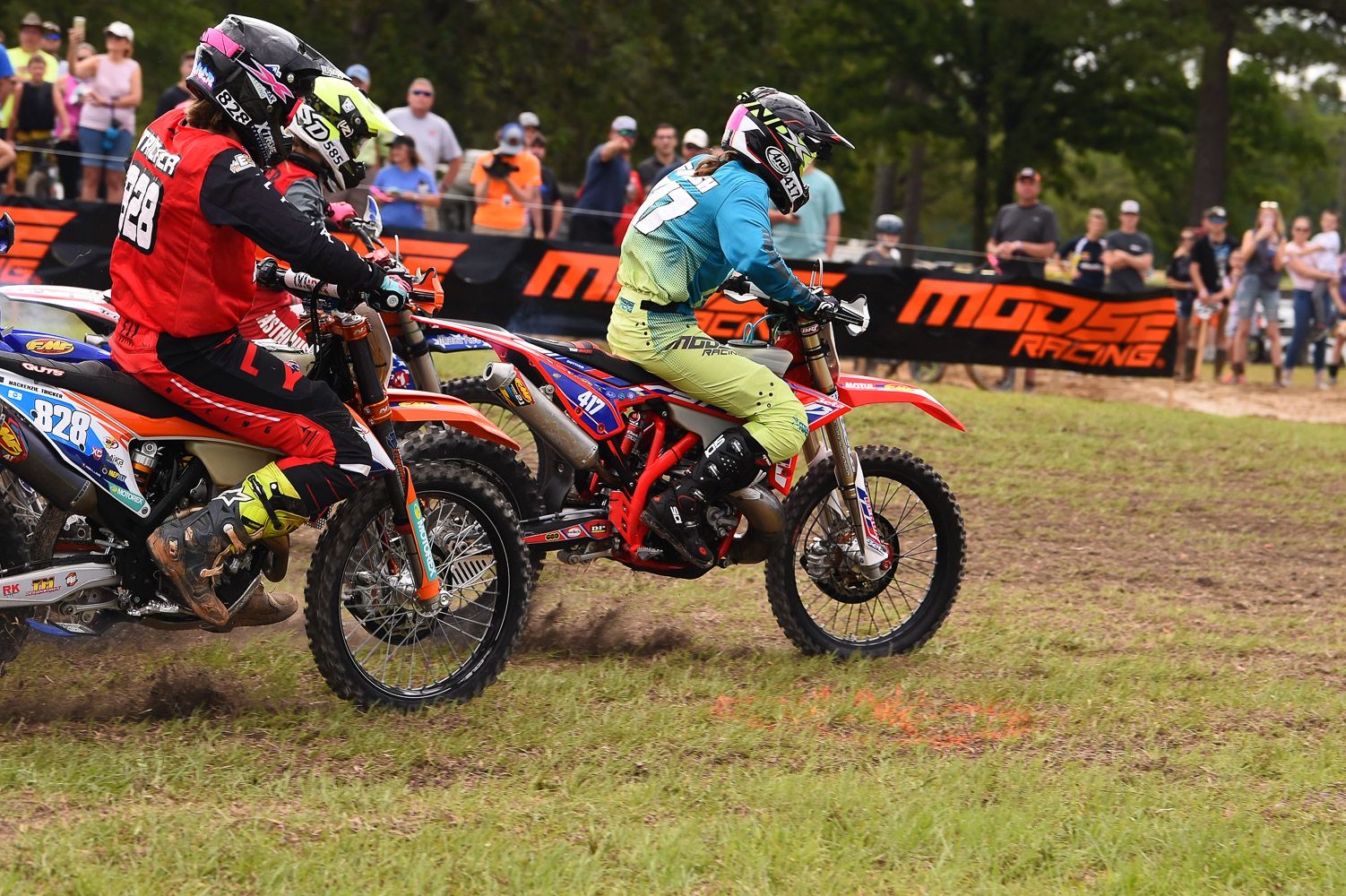 Can you describe the feeling of riding a dirt bike and what skills do you need to be good at it?
Oh boy, that's a hard one. I've ridden so much that the sensation itself feels almost like second nature. I guess if you've never ridden, I would say it's a lot like a bicycle in terms of the balance, but much heavier and obviously more powerful. When you crack the throttle open you literally leap forward, and you can feel the wind pushing against you like when you stick your head out of a car window. In terms of the emotion, I would say it's incredibly thrilling, and you feel so free and alive on the bike. For me too, it's one of the few things I'm really good at, so there's a sense of pride or accomplishment involved as well. As far as necessary skills, it is helpful to be strong, in good shape and have quick reaction times, but ultimately it all comes down to practice!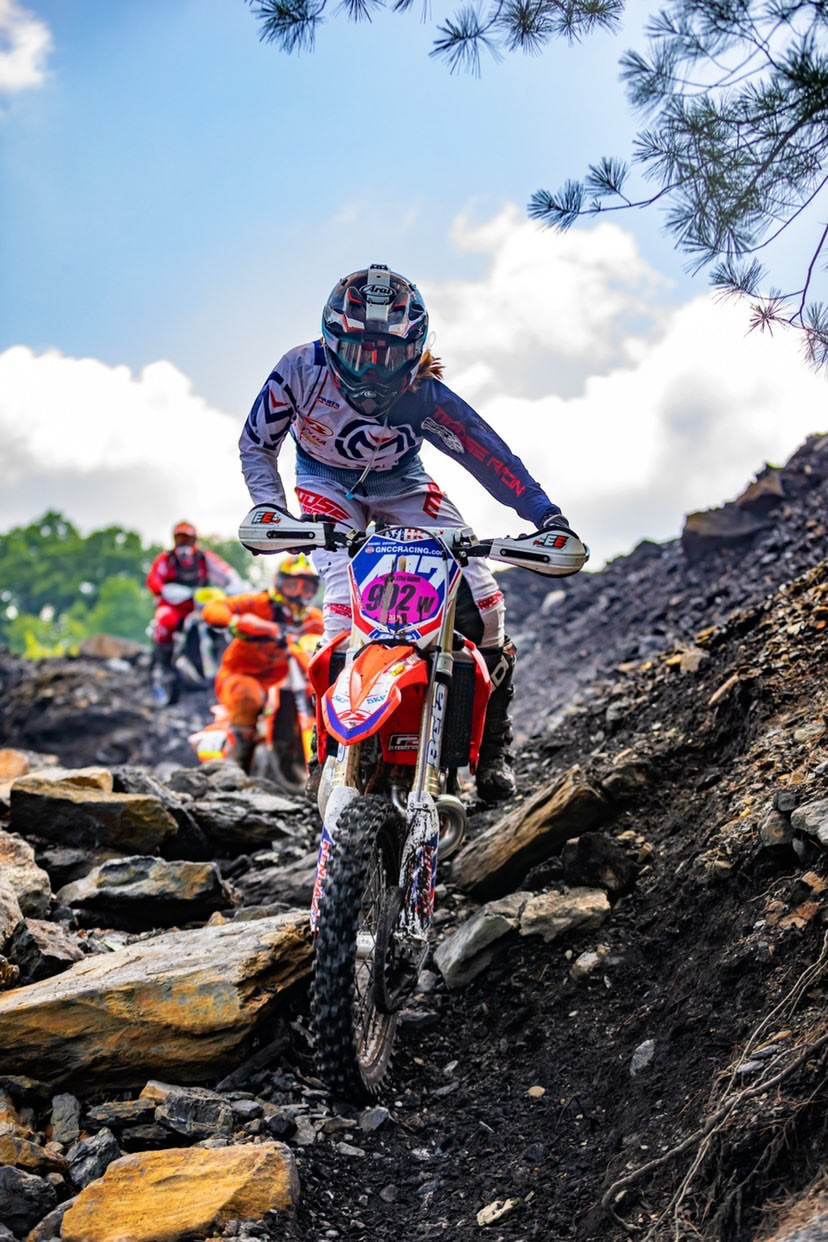 How long have you been riding with Beta?
This is my third season with Beta. My first year I was just a support rider. They were impressed enough with me that they offered me a place on their factory team for the next season.

What's your connection with Motul, and what advantages does using Motul's products give you?
I have no direct sponsorship with Motul, everything I receive is through the Factory Beta Team. As much stress as I put my bikes though, especially given the wide variety and sheer volume of events I compete in, I need to use products I have faith in. While running Motul, we get excellent performance and longevity out of our engines.
© Picture credits: Ken Hill, Erin Gutish, Mary Rinell