Find stories, riders,
ambassadors

MotulDE
14 August
After a five-month break in the World Championship schedule, World championship racing finally got back underway in Latvia at the sandy Kegums circuit. At the first race back, it was a great day for the F&H Kawasaki MX2 Racing Team as both Roan van de Moosdijk and Mathys Boisrame climbed onto the podium. 19-year-old, van de Moosdijk went 2-4 in the moto's to secure second overall whilst his French team mate went 4-3 for third overall to make it a green podium.Mikkel Haarup showed good pace but only managed to score points in one moto to end up ninth overall. Tom Vialle won the overall on a rough and choppy circuit.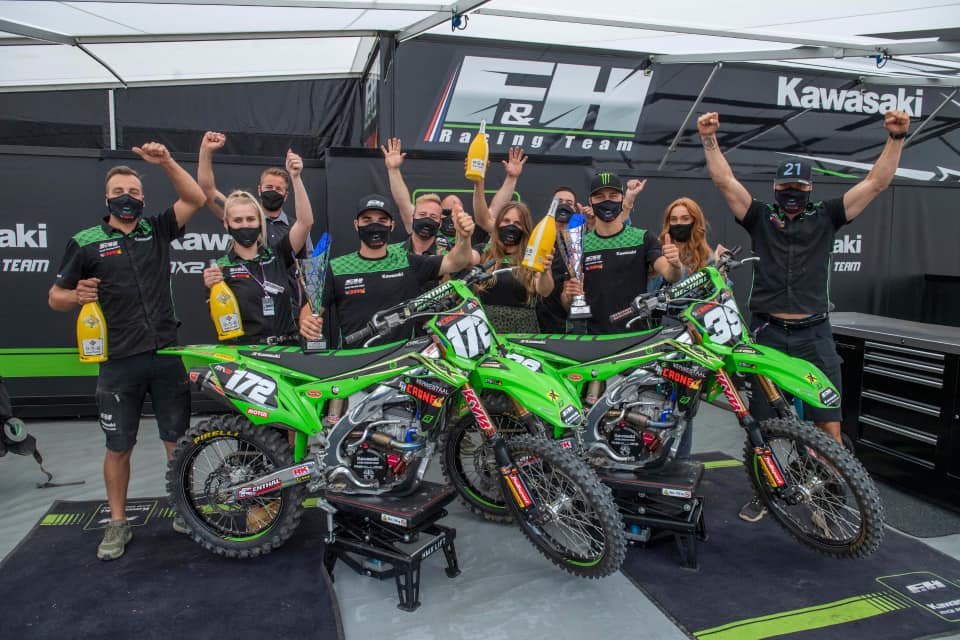 Race One:
The day start off great for the team as they went 1-2 in qualifying – it was Boisrame who just edged out van de Moosdijk. In the first moto both riders got good starts and were in the top five, van de Moosdijk was in a strong third behind Vialle and Geerts. Boisrame was right behind his team mate. Geerts suffered from a crash which meant the F&H racing riders were up to 2-3. Van de Moosdijk was able to bring home an impressive second. Boisrame ended up fourth at a track that's not his main strength so it shows the progress he's made. Young Dane, Haarup didn't get the best of starts but he worked his way through to a solid ninth. Three F&H Kawasaki riders in the top ten – nice work for the team!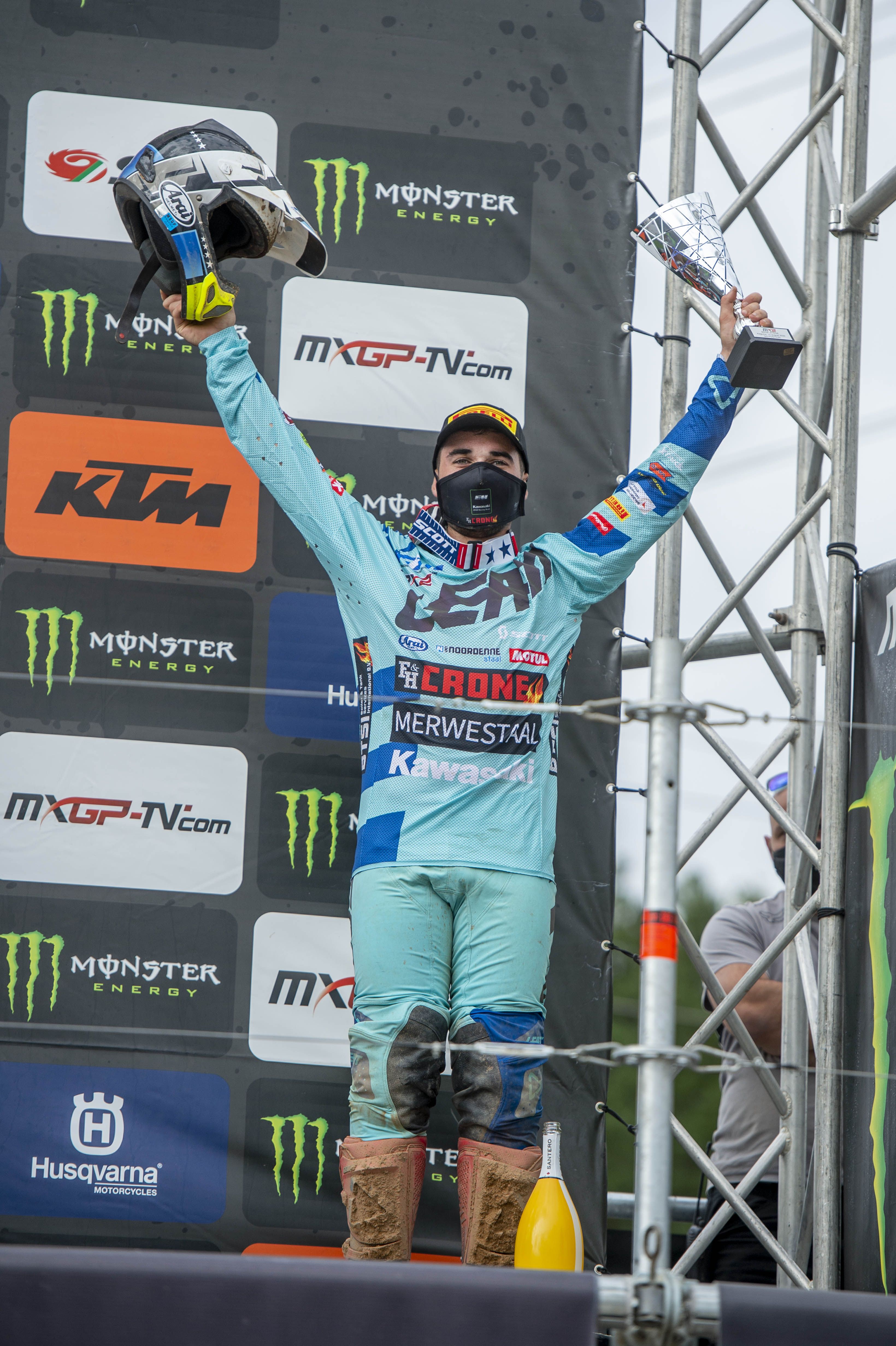 Race Two:
Just like in the first moto, both van de Moosdijk and Boisrame took good starts. This time it was the French talent ahead of his Dutch teammate. Geerts would find away around Boisrame but the determind Boisrame caught the two leaders in an exciting battle towards the end of the race. A mistake cost Boisrame but he still managed to come home an impressive third to earn third overall. Van de Moosdijk had a quiet race in fourth but that was enough for second overall – a podium he dedicated to his Granda who sadly passed away the week before the GP. It wasn't the result Haarup would have wanted as he crashed whilst battling for the top ten which dropped him outside of the points, but he'll be eager to run at the front in the near future.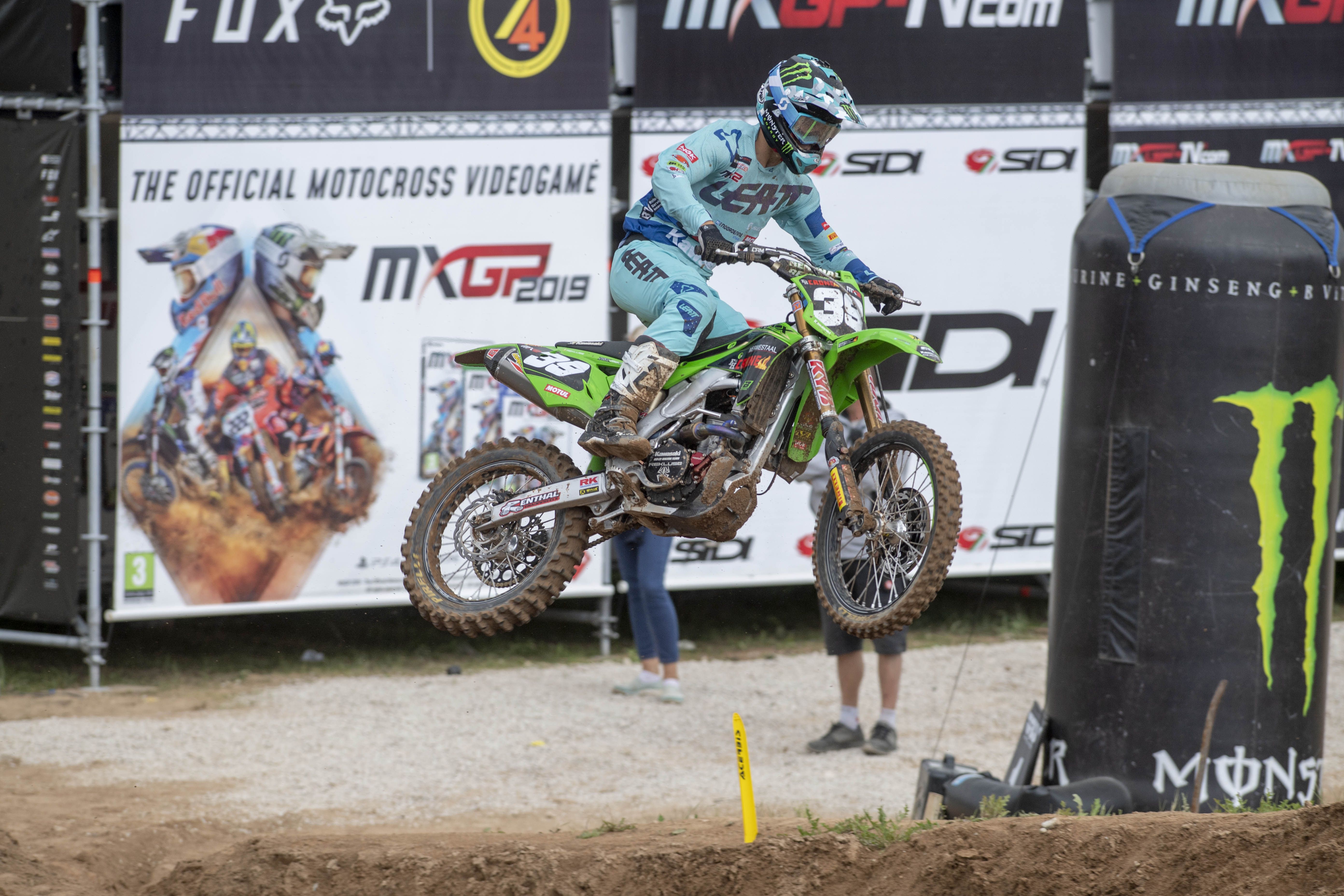 Results Grand Prix MX2 #3; Kegums, Let:
1st Moto:
1 Tom Vialle F KTM
2 Roan van de Moosdijk NL Kawasaki
3 Ruben Fernandez E Yamaha
4 Mathys Boisrame F Kawasaki
5 Rene Hofer A KTM
9 Mikkel Haarup DK Kawasaki

2nd Moto:
1 Jago Geerts B Yamaha
2 Tom Vialle F KTM
3 Mathys Boisrame F Kawasaki
4 Roan van de Moosdijk NL Kawasaki
5 Ben Watson GB Yamaha
25 Mikkel Haarup DK Kawasaki