Find stories, riders,
ambassadors

Motul
10 September
For this year's Women's Month in South Africa, and as part of the Iconic Women campaign, our area manager for Southern and Eastern Africa Mercia Jansen organised an experience encouraging women to learn to ride a motorcycle. We caught up with her to find out more about the day.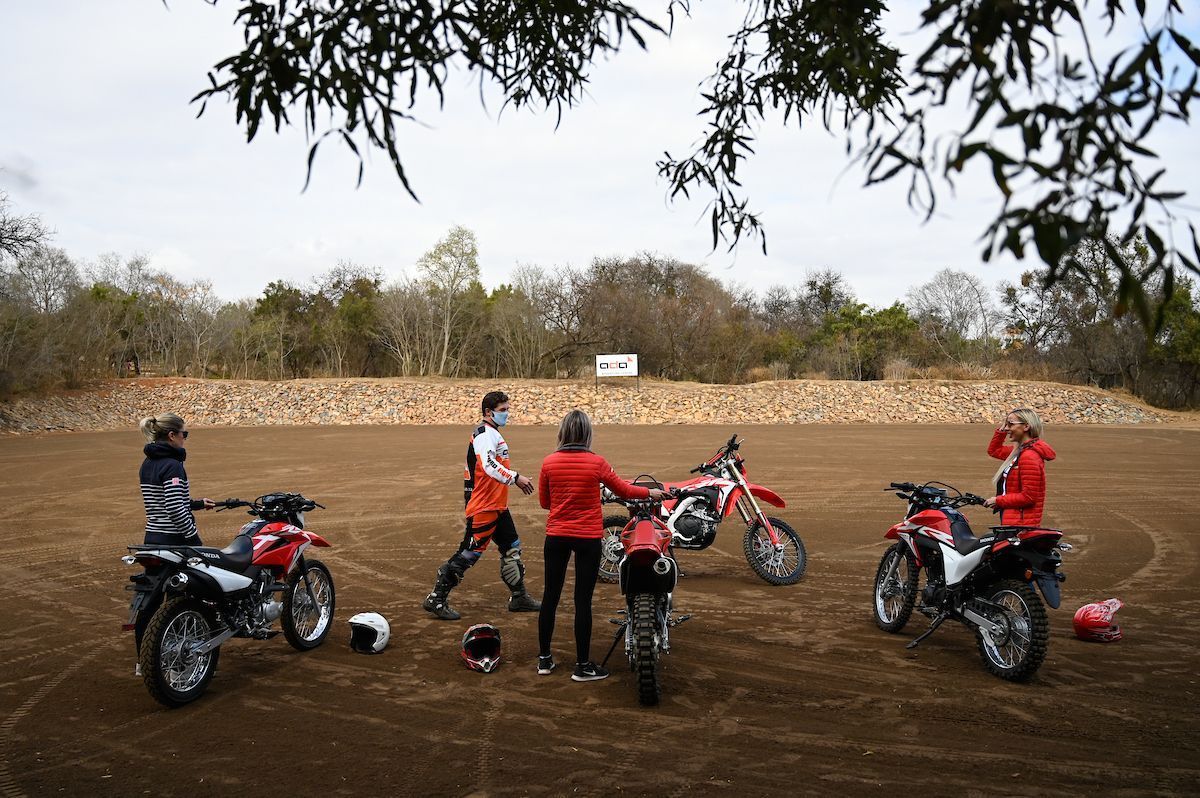 Mercia, you're one of South Africa's Iconic Women. Can you tell me more about that?
One of our customers, custom performance vehicle manufacturer Shelby South Africa, as well as vehicle customization service, Road to Race South Africa (RTR SA), decided to launch a campaign called Iconic Women. Because August is Women's Month in South Africa, they chose seven women to drive forward the campaign as the "Iconic Women", and I was one of those chosen. And the idea behind this was that throughout the month we would encourage other women to nominate each other to recognise their achievements and value. And encourage them to do what they love and follow their passions. They launched a competition as part of it. But we didn't want to offer just prizes. It needed to be experiences as well that women win, because it's all about empowering women and doing things that they normally would have been too scared to do or, they felt they can't, or it was male dominated, or whatever reason has held them back from doing these things.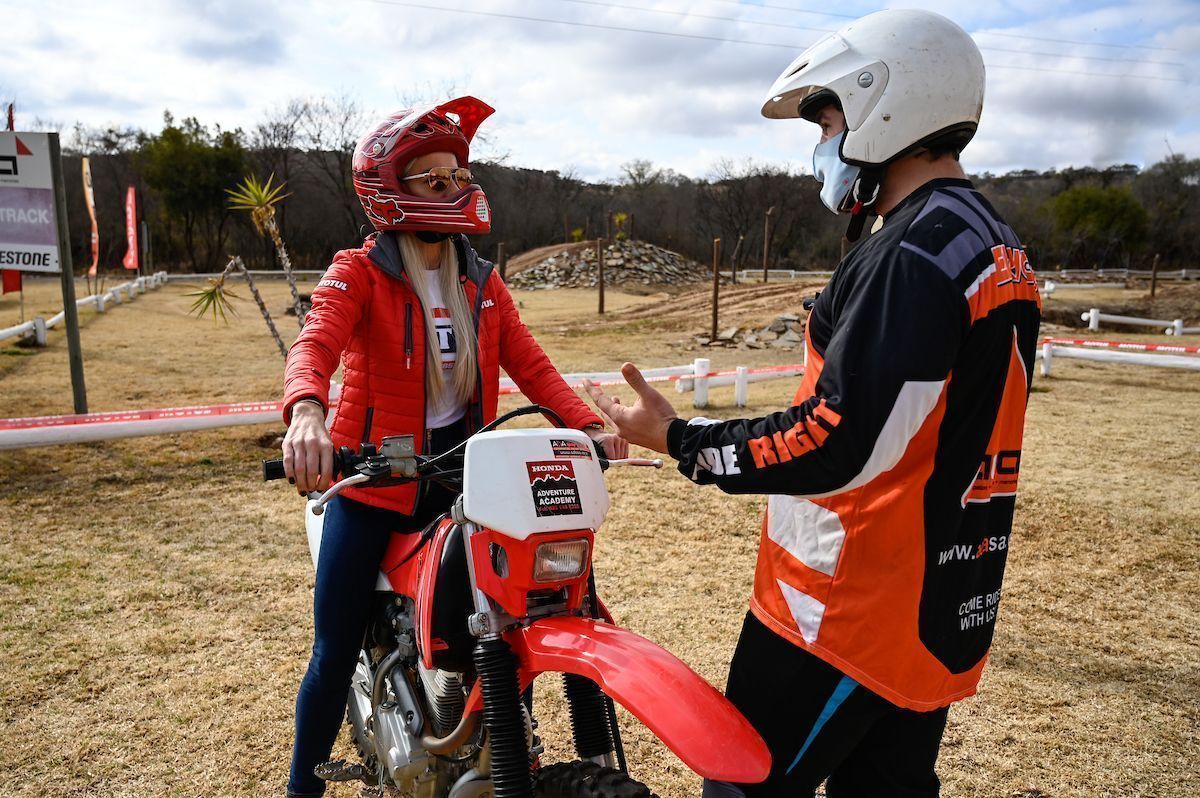 And as part of that, you created "Women on Two Wheels", a training session for aspiring female riders, sponsored by Motul.
Yes. Each of the ladies chosen for the campaign are women in male dominated spaces. For instance, one is a race car driver. Another's an actress and a boxer. Four have climbed Mount Kilimanjaro. So, we decided to let women win an experience with us in something we're passionate about. Because I ride motorcycles, and it's always been a passion of mine to get more females to ride, we decided to host a learn to ride day with Motul. And to get women who have previously been too scared to learn, or didn't know how to start, to teach them in an environment that's more causal, friendly and encouraging. For instance, one of the ladies on the day thought she was too old to start riding a bike, but when she discovered I didn't start until I was 40, she was inspired to get started.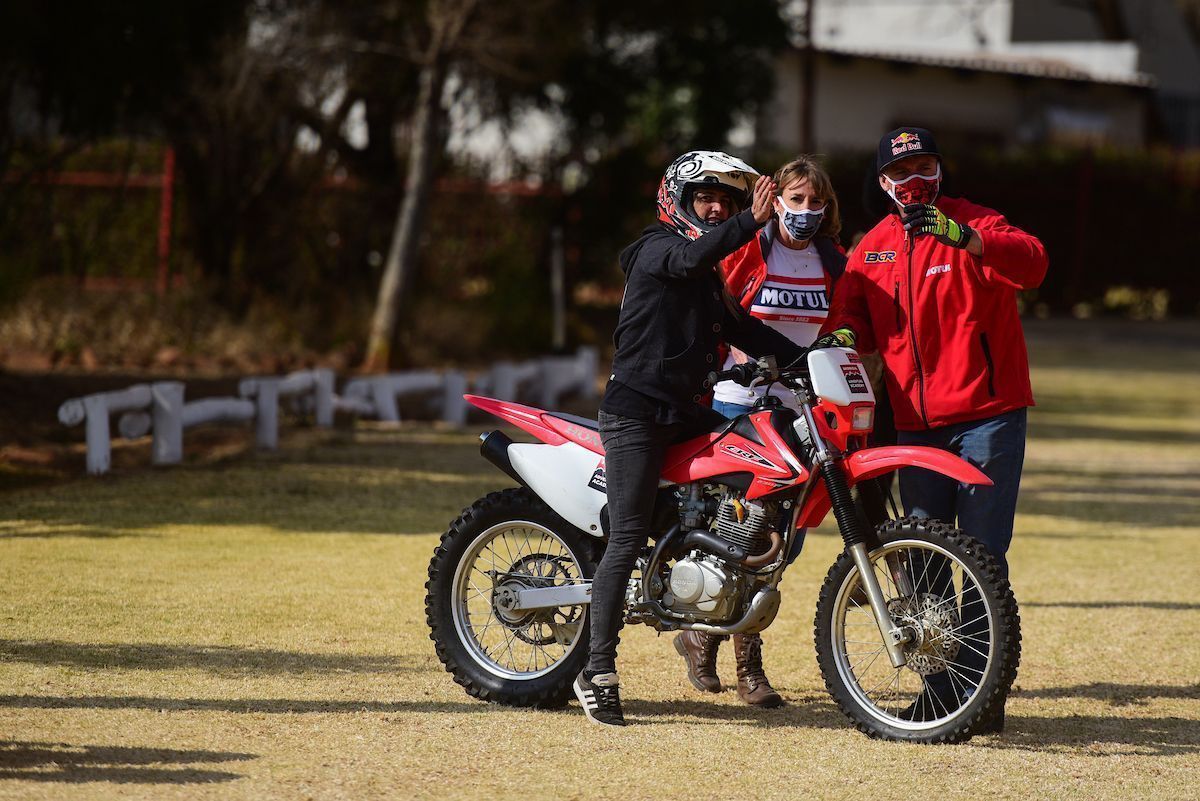 So, it's like a taster session to inspire a new generation of women motorcyclists?
Absolutely. The day was a great introduction to motorcycles. A lot of the women had never even been on a bike before. Step one was just to push the bike around to get used to the throttle control, the clutch and the weight before they even got on the bike. On the day, within half an hour some of them were moving up to the bigger bikes, and half the ladies during our morning break didn't even stop riding. I saw one of the ladies a week later, and she now really wants to buy a motorcycle and take this up, because she doesn't feel so scared about it anymore.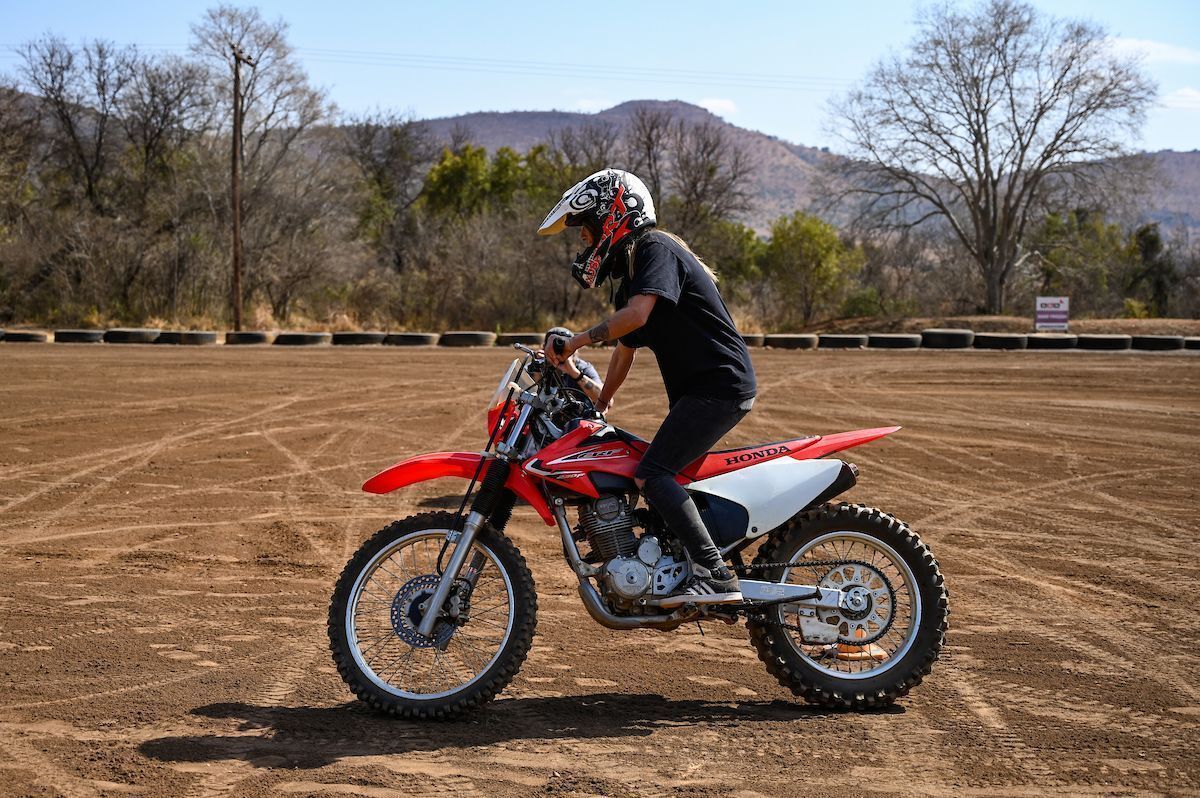 How well did the idea go down in the community?
It has actually been received so phenomenally well. It's been going mental since. So many women, and even men, have been in contact asking if we will host another one. Even on the day, a lot of husbands were there and asked me why they could never encourage their wives to learn to ride. The problem is they feel too intimidated. The big mistake they always make is to try and start on too big a bike. Women need a more encouraging environment, a smaller bike and a more casual type of place to get over the fear of the bike. People were learning from scratch, and having fun, and encouraging each other.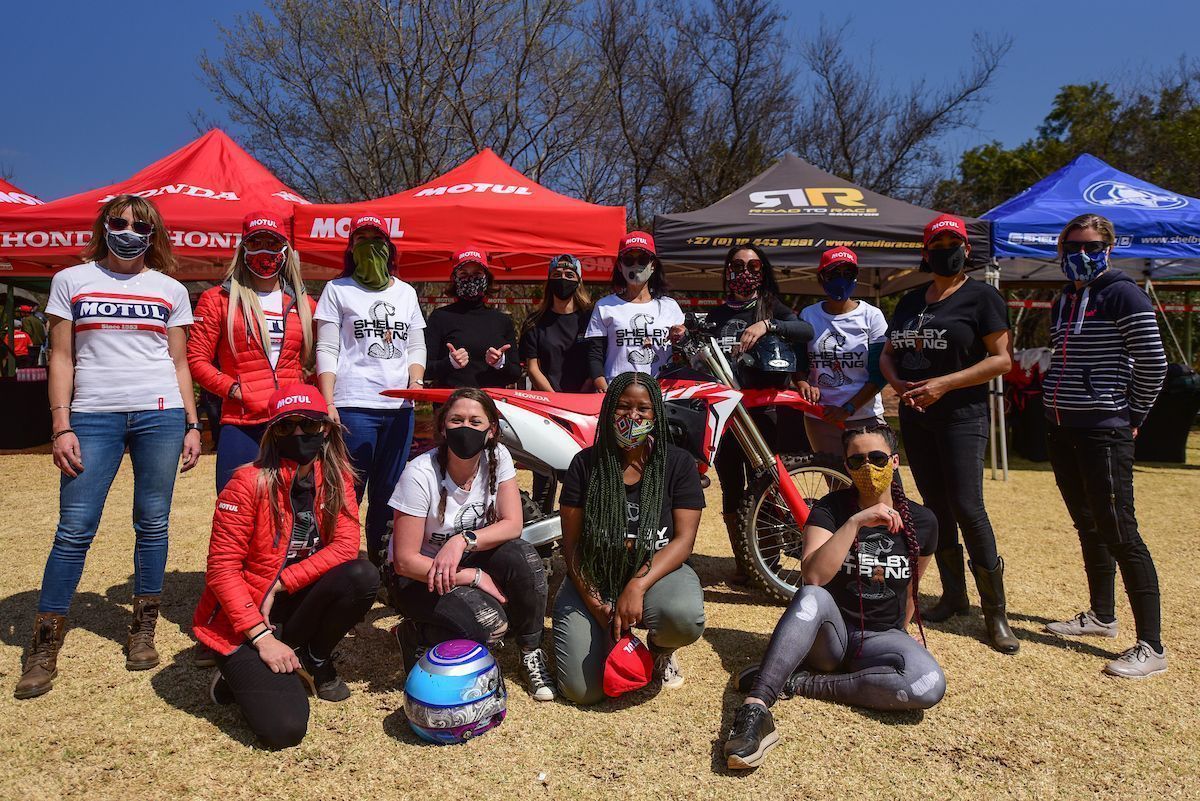 What bikes did you use on the day?
We partnered with Honda because they have a great range of bikes, from a 50cc all the way up to a 110cc and a CRF230, which is a perfect bike to learn on. This was a great opportunity for them to showcase what they have to offer, and they want to partner with us more. They almost always sell to motorcyclists, and realised that if they create more motorcyclists, they could sell more bikes. The training centre where we did it had a training session the past weekend, and phoned me and said they were fully booked so want to partner with us on some future projects too.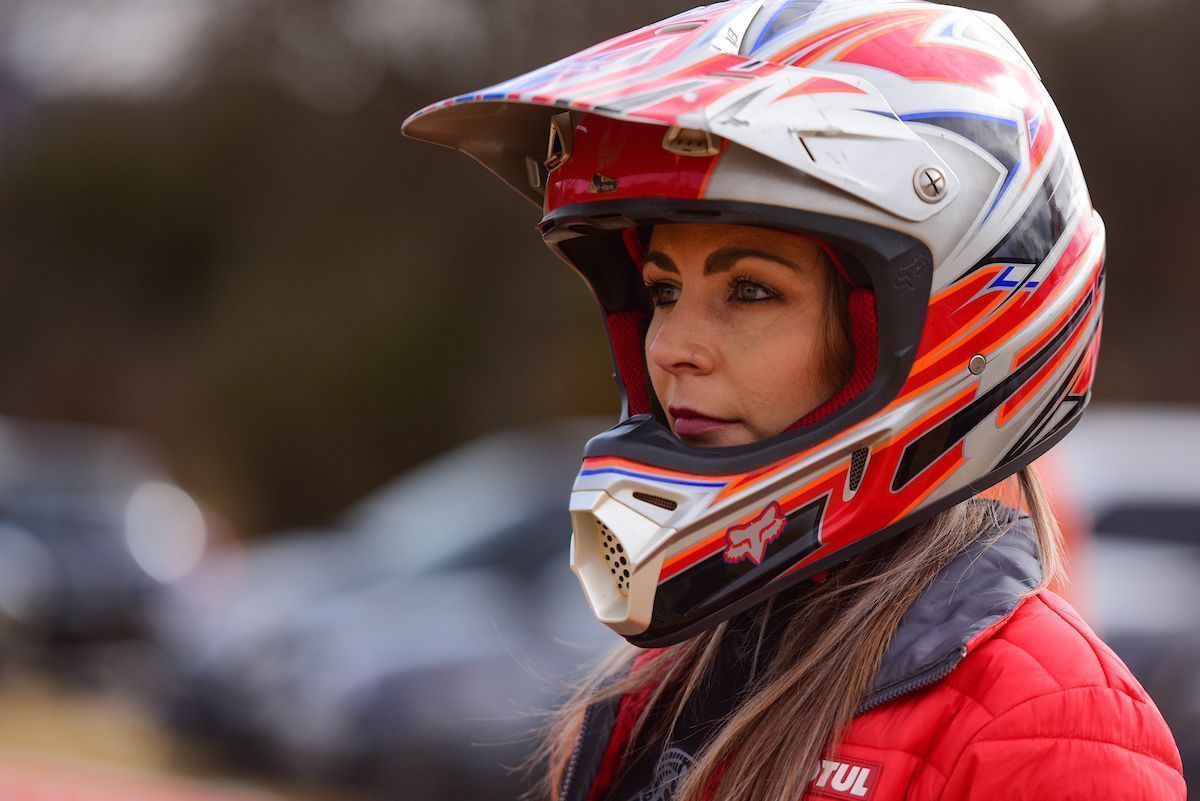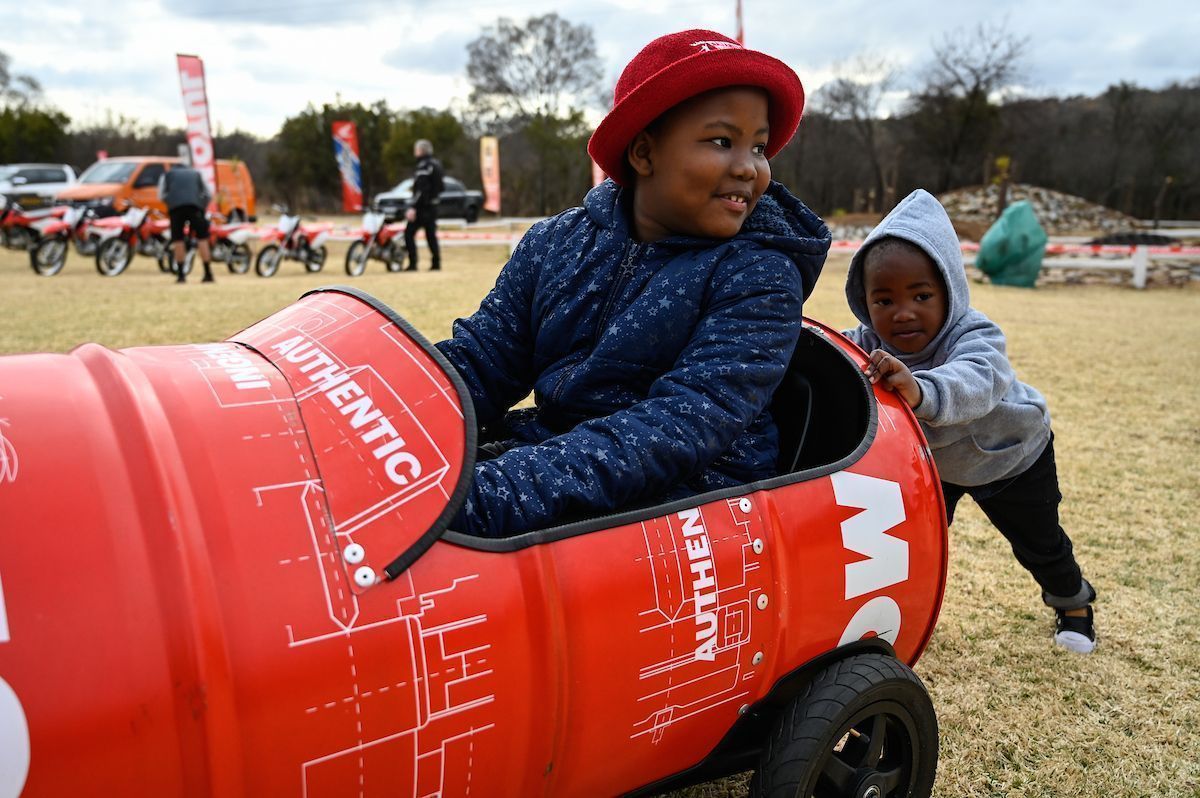 © Picture copyrights: ZC Marketing Consulting