Find stories, riders,
ambassadors

Motul
08 October
For the past year, Norwegian motocross riders Stine Hettervik & Mathias Jorgensen have been living the American dream. The pair have been driving across the United States to compete in national motocross events. Stine is taking a break from riding, but she's been busy behind the scenes helping Mathias prepare his bike. Now, their journey is over and soon they'll return to Europe. This is their story…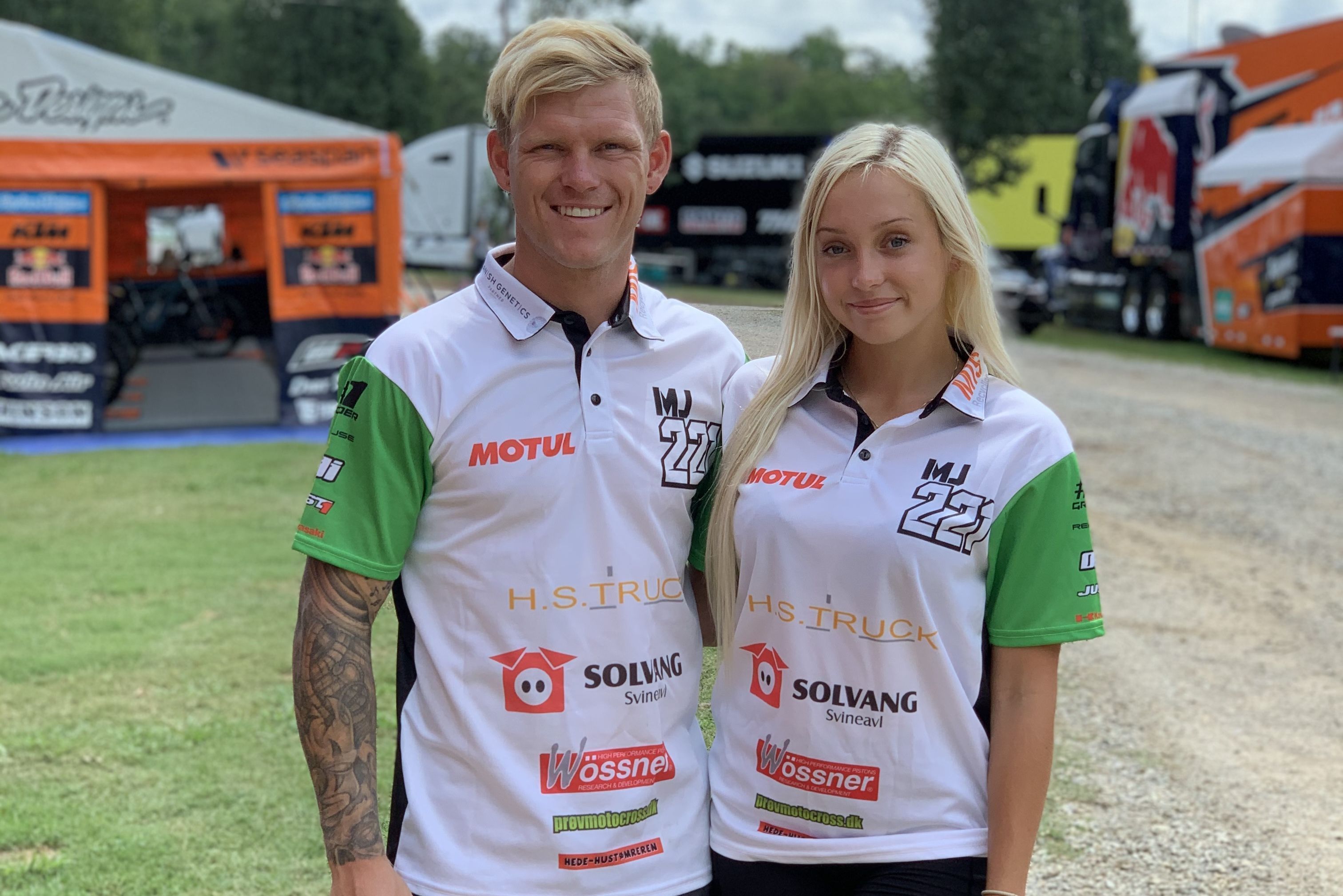 Travelling around the US competing in motocross events sounds like a pretty cool gig. Is it as good as it sounds?
Stine & Mathias: It really is something else to drive across the USA. We've seen stuff we've never seen before, like desert, cactuses, cowboys, palm trees, alligators, guns. We've made memories we're never going to forget. People often ask us if we've ever seen the Grand Canyon and other big tourist places, but the answer is pretty often no. We have seen about 10 different gas stations in each state though. When we are driving from state to state we never really have time to stop anywhere to look and enjoy. We only stop for gas. Living in a car is pretty tough. We're thankful there are so many Planet Fitness gyms around so we can get a hot shower! The first few months are good, but it gets exhausting looking for laundromats, rebuilding engines on the road, and finding power for our air-conditioning or heater. But we have enjoyed it and will remember it for the rest of our lives.
Do you both compete in motocross? Is that how you met?
Mathias: We both ride motocross. We met at a motocross/supercross/FMX show in Norway. Stine was actually doing a backflip on a dirt bike and I was competing in supercross. After that we kept in touch, and finally met up and stayed together ever since. Stine hasn't done a whole lot of riding since the pro racing started up again, but she has been helping me out a lot instead. When we go back home to Europe, she hopes to buy a 125 to have some fun on!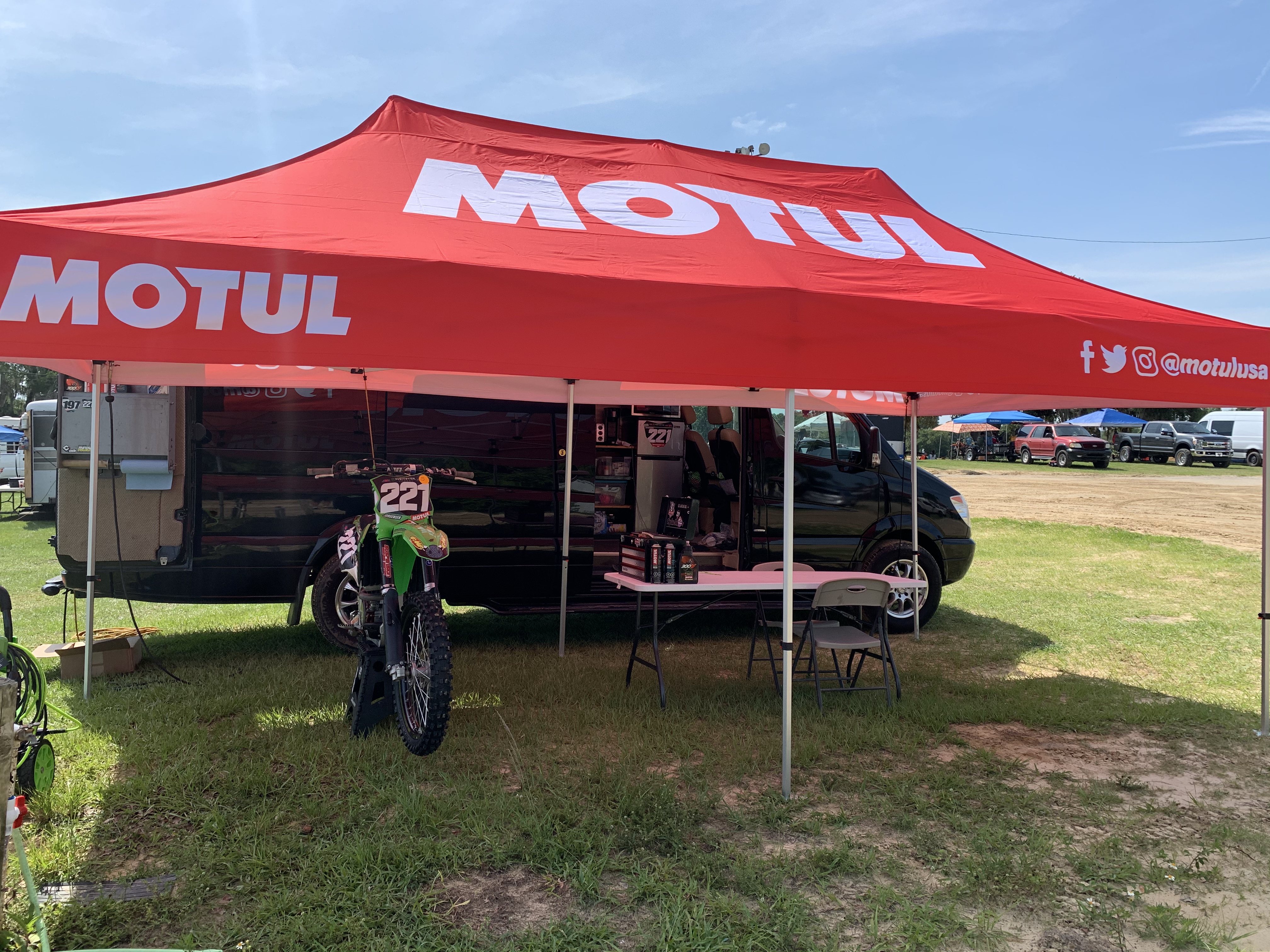 What events do you compete in?
Stine: Mathias has been racing the AMA Supercross and the AMA Outdoor nationals. I have been racing AMA Supercross Futures (for amateurs) and some local races here in Florida. When the coronavirus pandemic came and most of the races got cancelled or delayed, Mathias raced some local races in Florida to have an opportunity to make some money while we waited for the other races to start up again.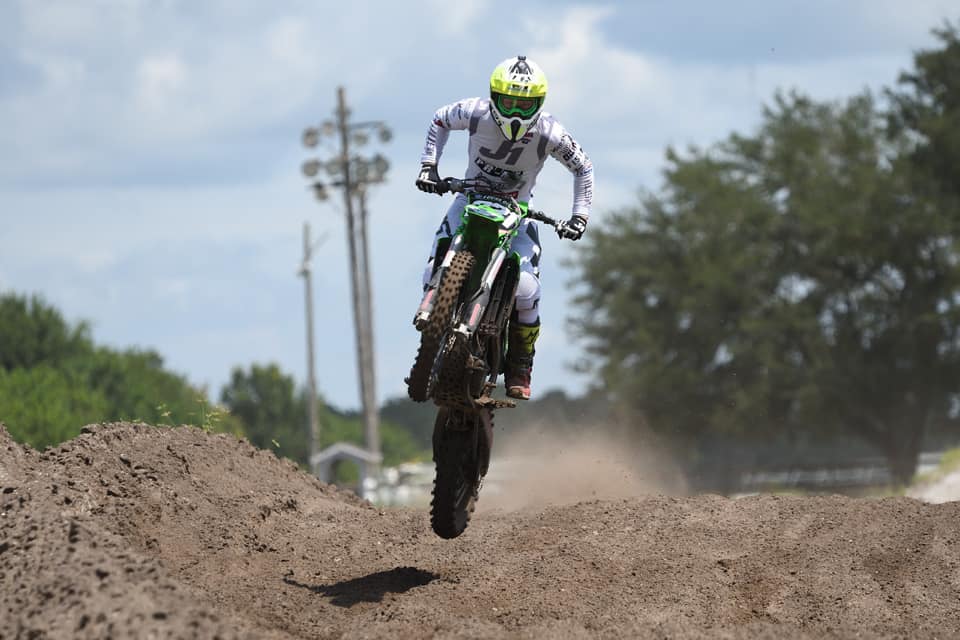 Who's the better rider!?
Stine: I wish it was me. Not going to lie, Mathias has a really good technique and speed, so he is for sure the better rider. I'm more careful on the track, but then again, I have done a backflip. Mathias said he would never even dare to try that.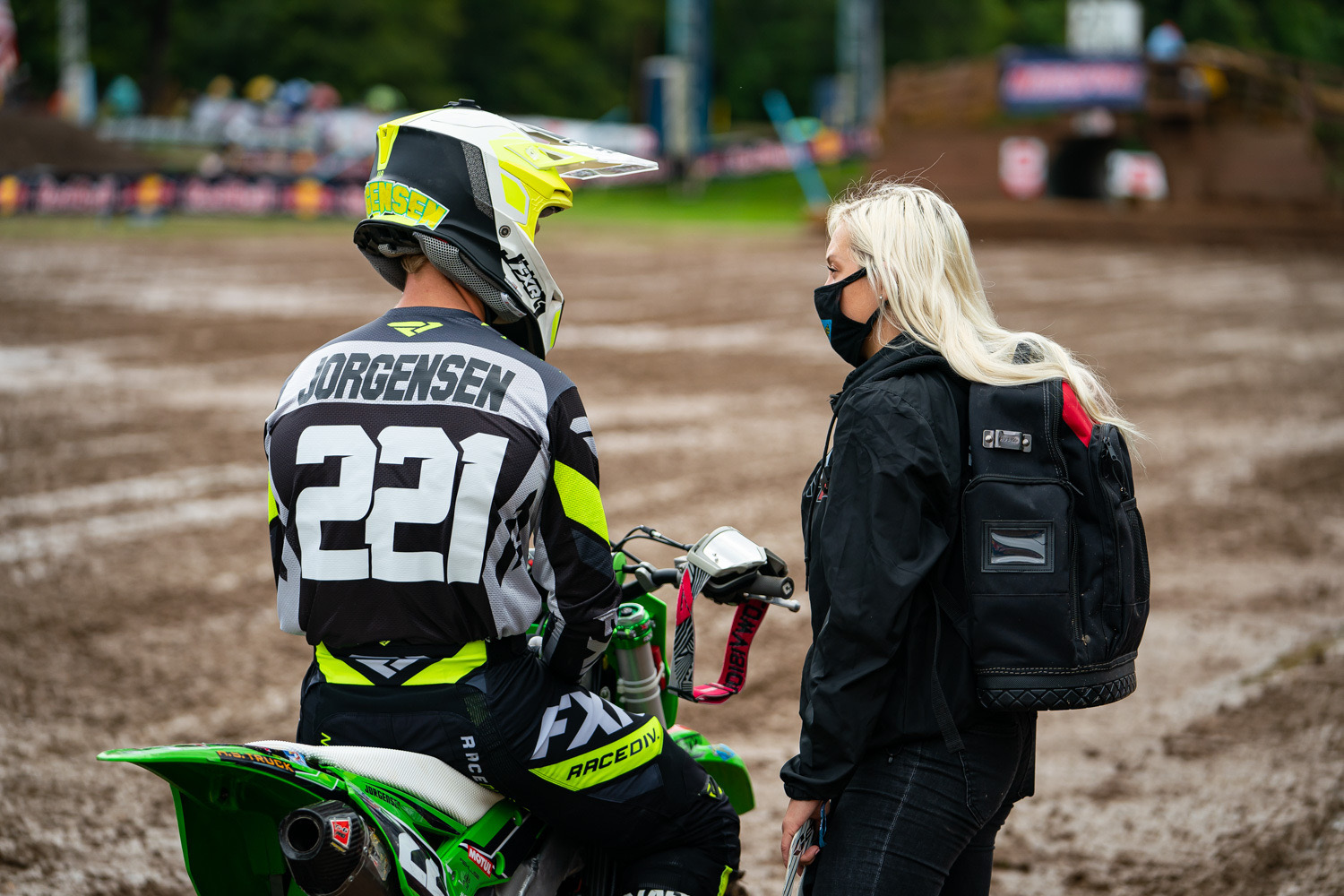 Stine, when not competing you help Mathias on the mechanical side. Did you develop those mechanics skills alongside competing?
Stine: Yes, I'm helping him out all I can; cooking, mechanics, cleaning, prepping clothes, helmet and goggles, making sure he is hydrated and so on. I wish I had more arms so I could help him more. I learned a bit of mechanics through my own riding as my mum and dad couldn't help me out with that. I picked up a lot from YouTube and people at the track. On the races, Mathias only lets me wash his bike, and change some clicks on the suspension. He's super careful and wants to do everything himself, to be sure it gets done right. Which might not be a bad idea…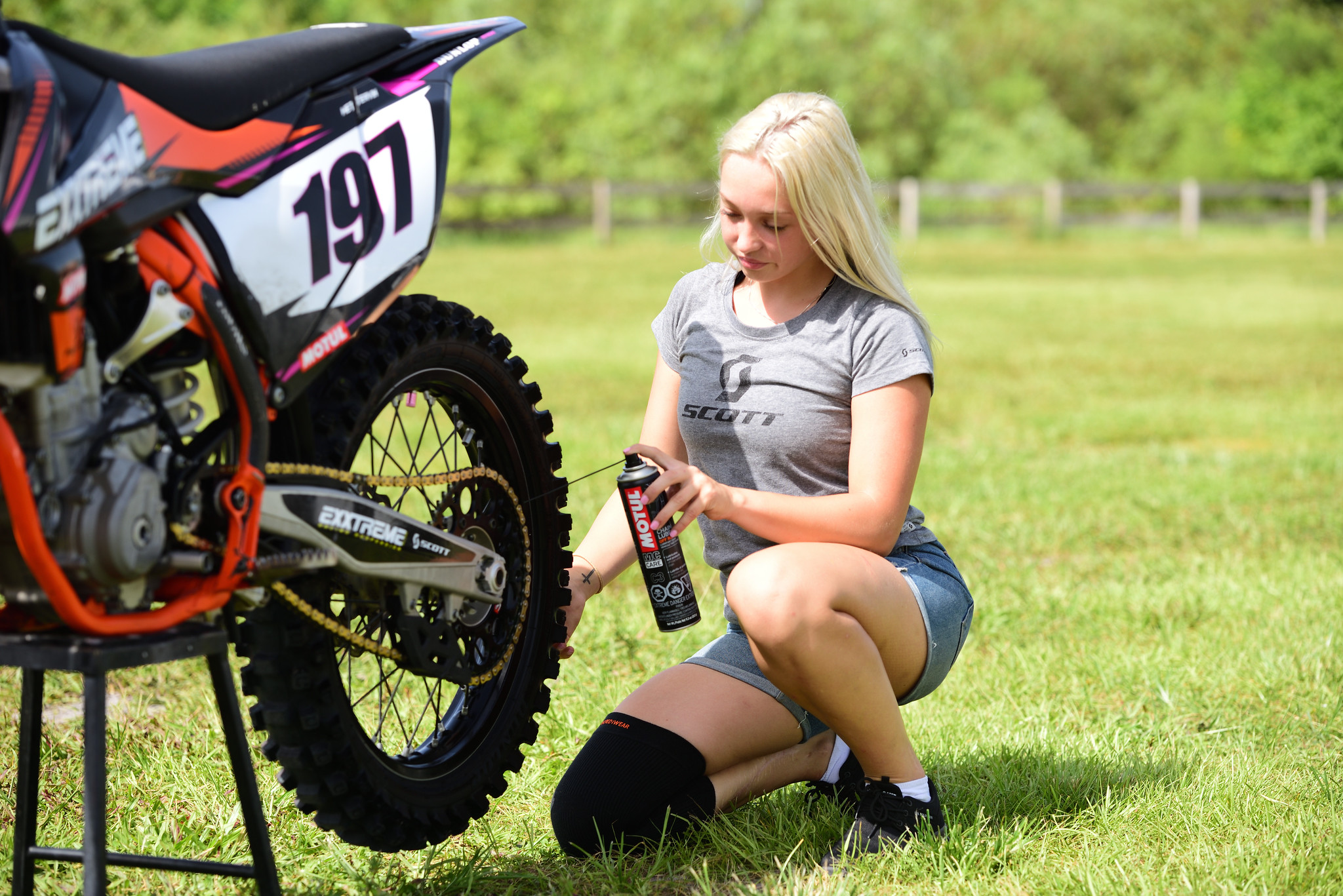 How has 2020 worked out for you, considering the pandemic put a stop to a lot of competition?
Stine: 2020 has been a very hard but we've learned a lot. We came over here with a plan and a budget. But, when COVID came after the Supercross in Daytona, we just decided to stay in Florida in our van to wait and see. We didn't want to go home to Europe and give up. Also, we weren't sure if it was just a few weeks or if everything would be cancelled for the year. We were also afraid that if we went back home, we couldn't get back into the states again if the races started. So, we decided to stay, got a new date for the race start, and prepared. Then the race got pushed back even more, and we waited even longer, trying to eat and live as cheaply as possible and sell stuff we didn't use. Since Mathias didn't make any race money in these weeks, the budget was TIGHT. The races finally started up again and we felt really prepared. Now we have raced seven nationals. But, after all this, our insurance says it can't cover us anymore because of COVID. So, we don't have a choice, it's time to go home, make some money and hopefully have another supercross season in the states.
You're sponsored by Motul. What benefits does its lubricant give you when racing?
Mathias: We're super happy that Motul is helping us out. Not only for the support, but the products are of such good quality and was our number one choice, so we couldn't be happier. I am pretty sure our bikes think the same. The good quality lubricant that Motul offers means the chain lasts longer. It also makes Stine's job easier when washing. It really saves us a lot of time. It is really important for me to use high quality products.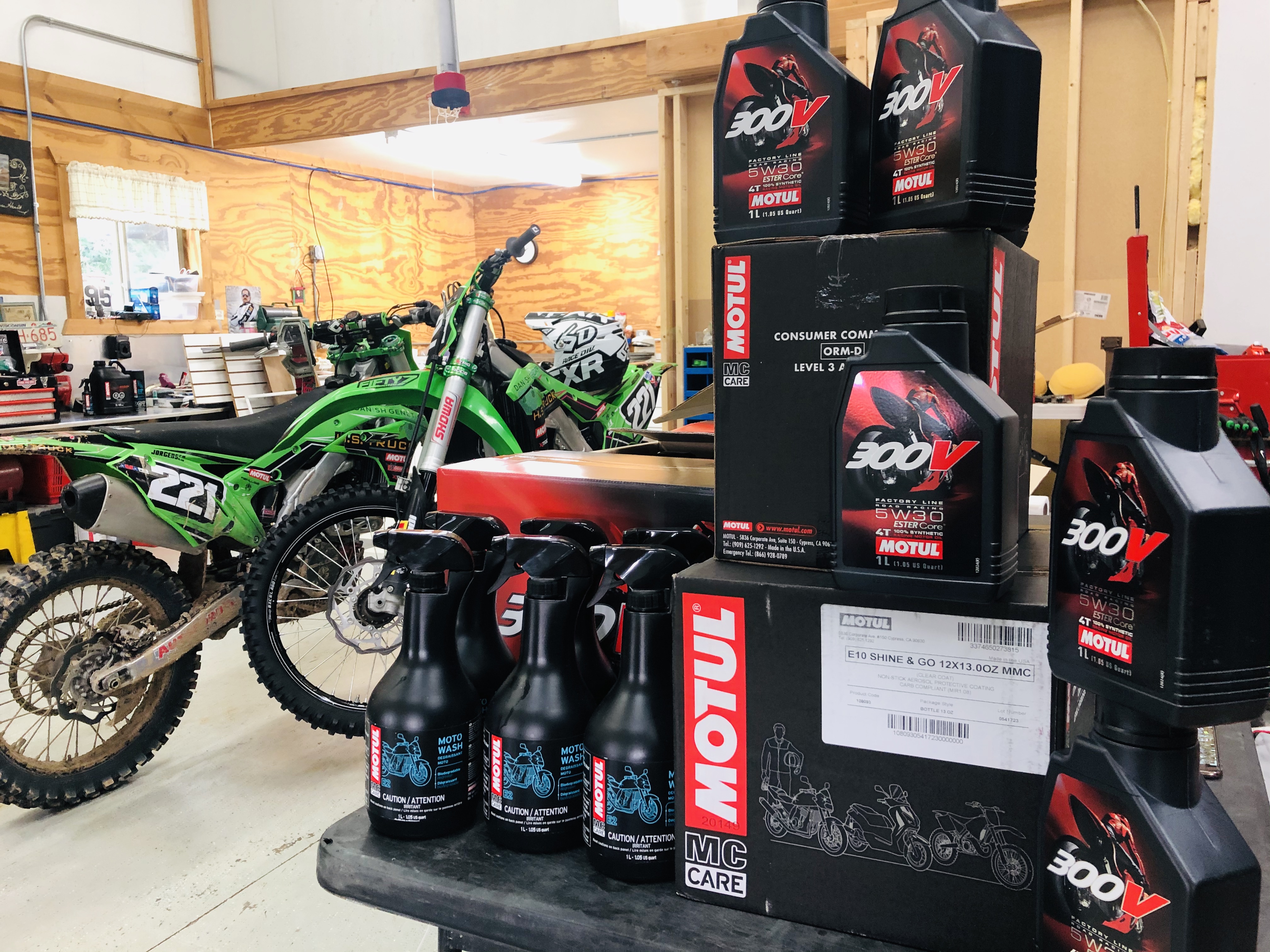 What are your plans for 2021?
It's really hard to tell yet. We don't know how COVID is going to affect next year. We really hope we can find a new race budget and come over to the states again to ride the AMA Supercross!