Find stories, riders,
ambassadors

Motul
03 December
From stunt riding on BMXs to pulling off some of the most incredible moves on a motocross machine, Alexander Stolyarikhin isn't afraid to take his bikes to the max in front of a crowd. Alexander is a freestyle motocross rider from Russia and is making a name for himself riding for pro FMX freestyle team FMX13. We had a chat with the Motul-backed rider.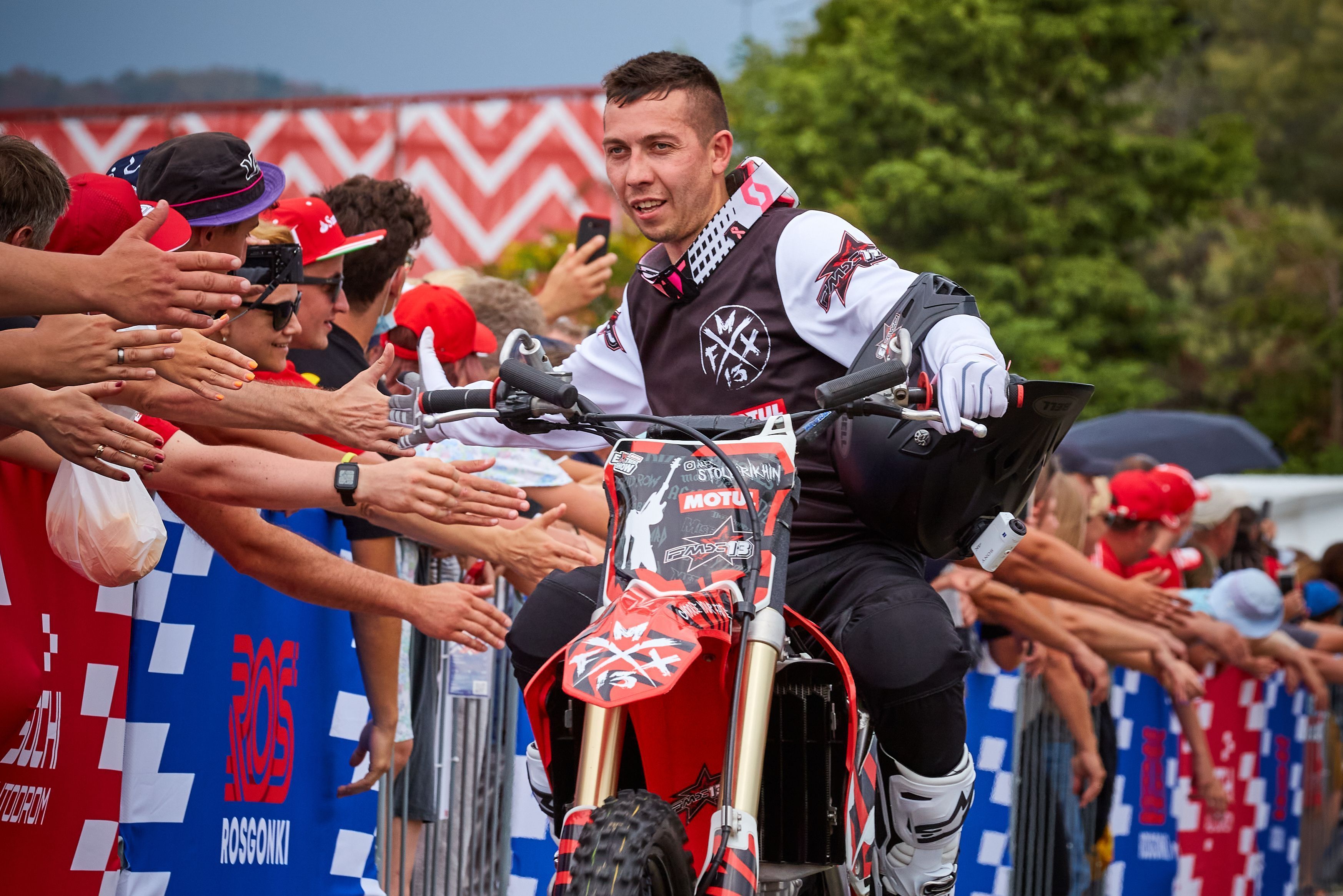 Alexander, you pull off some crazy moves on a bike. How did you get into freestyle motocross?
I dreamed of being a motocross rider since I was a child. I came into freestyle motocross (FMX) from cycling. Since 2002, I have been taking part in BMX racing and mountain-bike freestyle, so it felt like a natural next step to get into FMX. So, in 2014, I decided to try it and got hooked on the sport. I am a member of the Russian freestyle motocross team FMX13, which is run by my friend Alexey Kolesnikov, who is also the founder of FMX in Russia.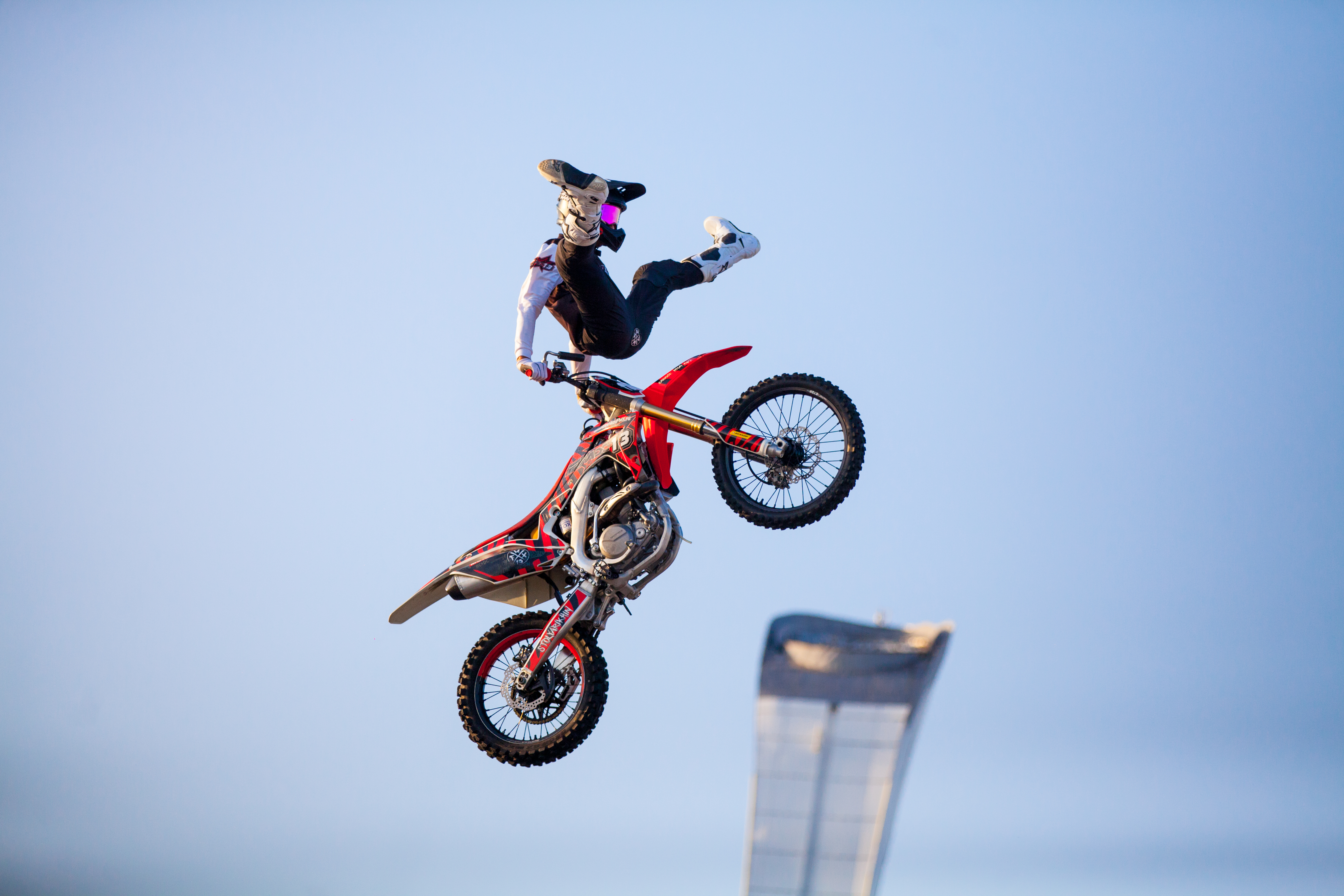 What are some of your favourite or signature FMX tricks?
I love to do steering tricks. Such as the "stripper flip" (where the rider bends his knees, clings on to the handlebars with one foot and stretches the other, bending his body backwards), a "dead body" (where the rider keeps their entire body horizontal with the bike while holding the bars) and a "Shaolin" (where the rider spreads their legs once they are through the bars). A year ago, I learned how to do backflips, too, which are crazy.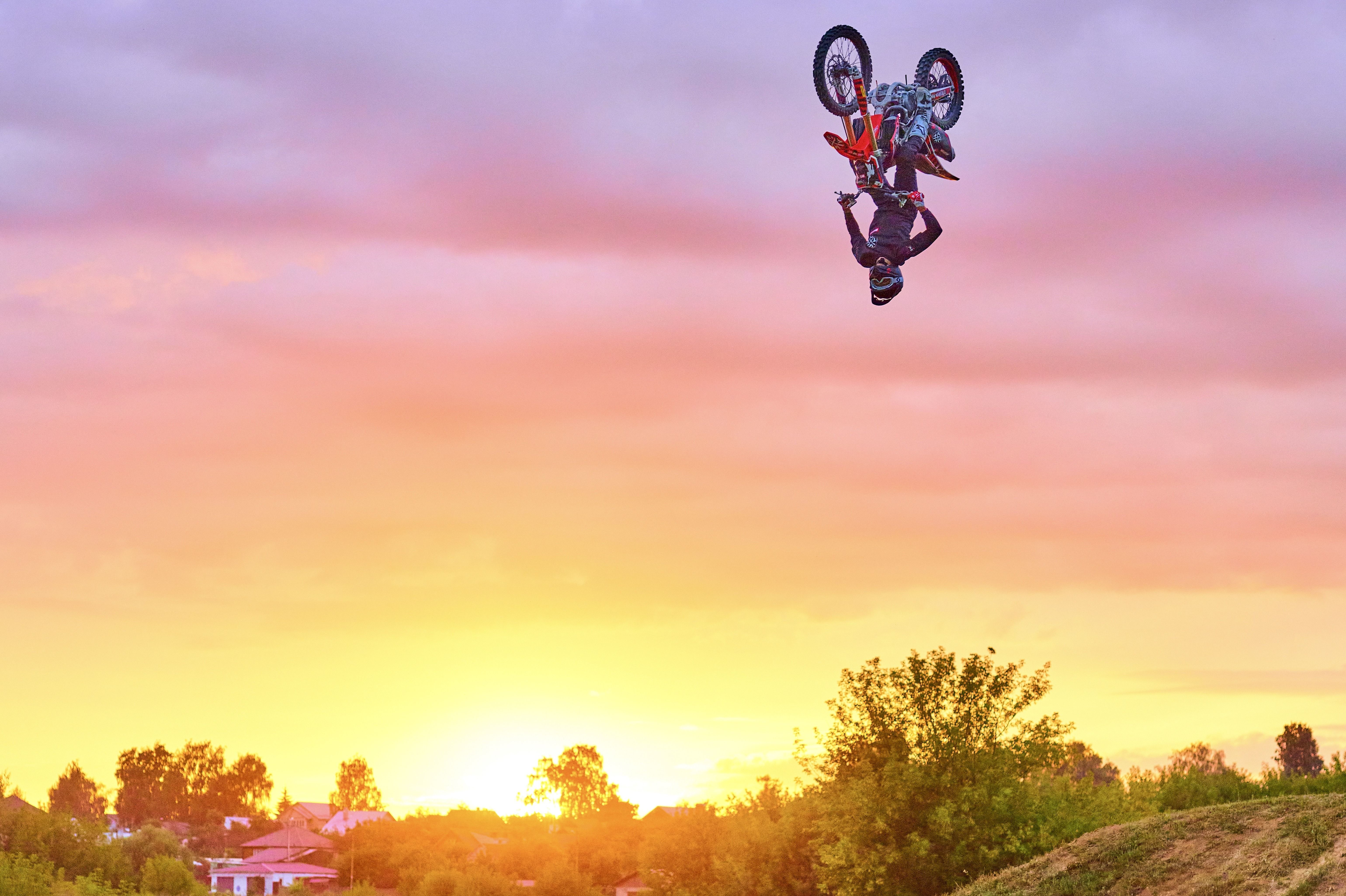 What events do you compete in?
I've been taking part in a freestyle motocross demo show in Russia. Since 2017, I've also been competing in the Russian FMX championship.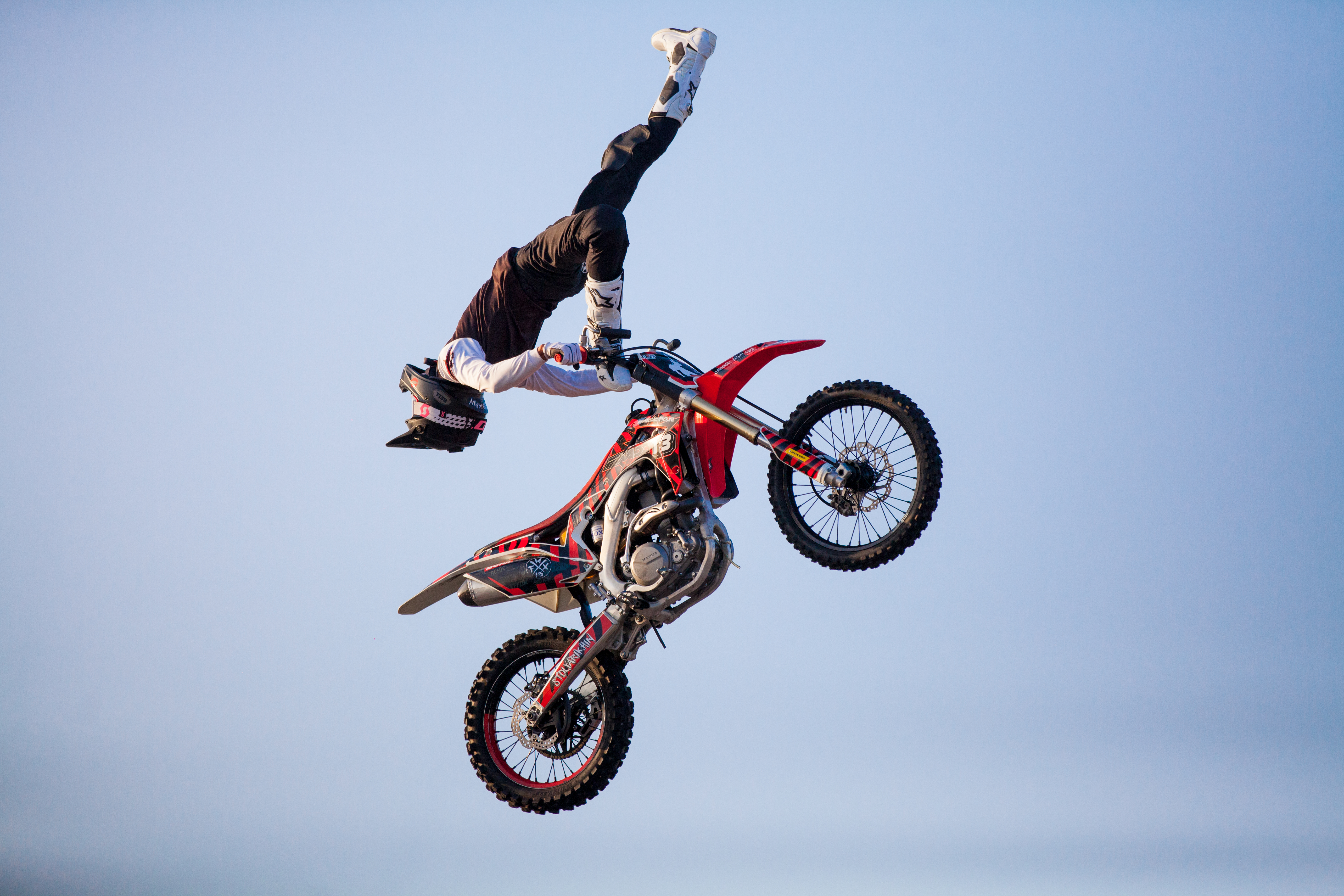 Due to the pandemic, 2020 has been a tough year for a lot of people. How has this year been for you and is competing back to normal now?
Unfortunately, no! But I really hope that everything will get better in the near future. This year has been very difficult for FMX riders like me. But despite this, in August, the team and I held a three-day freestyle motocross camp called "Kolesnikov FMX Camp". It was held at our training park and we invited children and adults from eight right through to 20-year-olds to come and take part and learn some FMX. We also managed to put on several FMX shows. One of them was at the end of September in Sochi, where they host the Russian Formula One Grand Prix. In early October, we also took part at an FMX show in Vladivostok.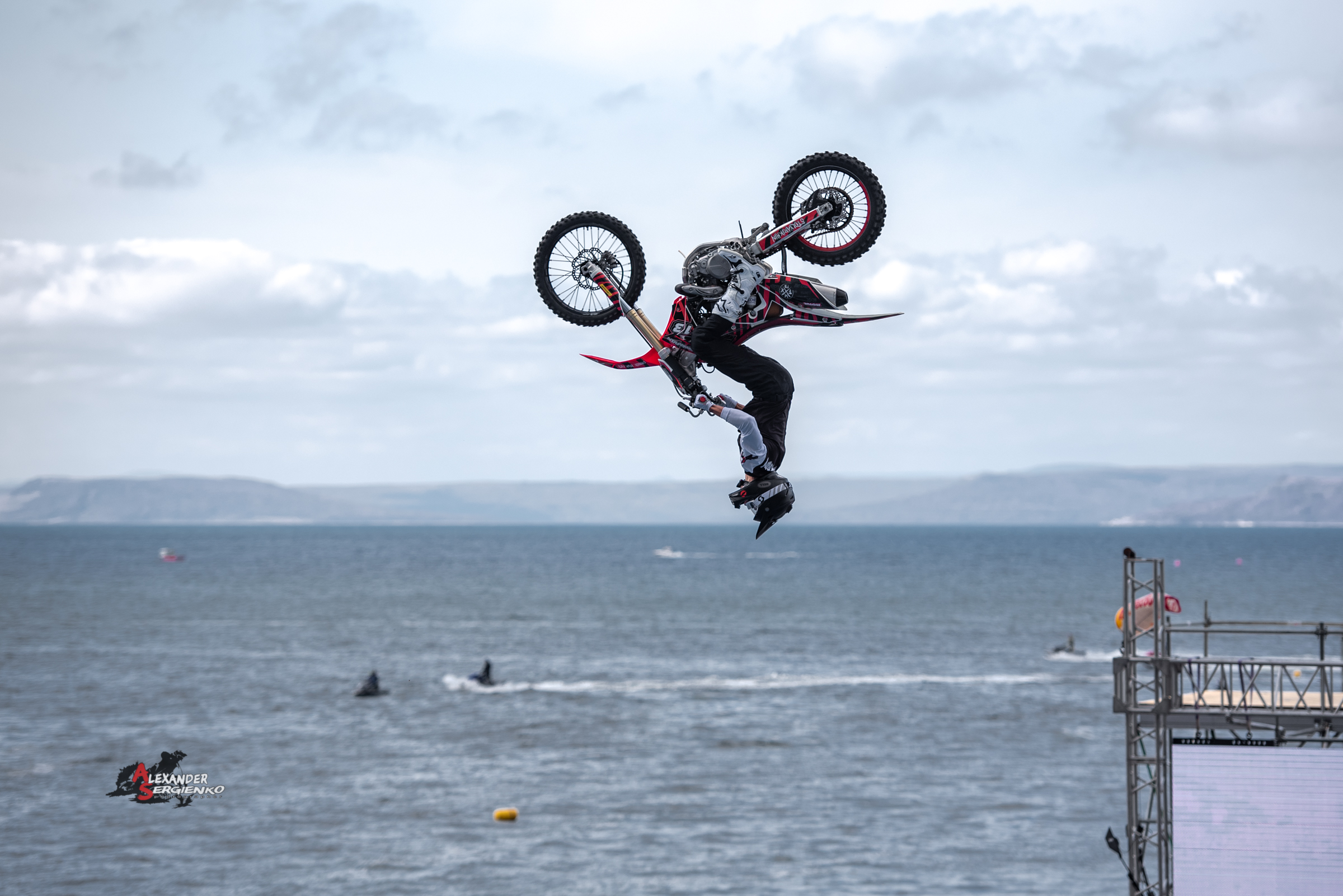 How does Motul support you and what difference do its lubricants make to your success?
Motul fully supports our entire team with its products. What I love about Motul is that it has supported and continues to support promising riders and is doing everything it can to ensure that its athletes are better! I'm extremely happy to be part of the Motul family.