Find stories, riders,
ambassadors

Motul
14 January
Original by Motul rider Alexandre Bispo is doing his second Dakar in a row riding his trusty KTM he calls Elo. Last year he had to give up at the fourth stage. After an ambitious start to the 2021 race, we met up with him in the bivouac.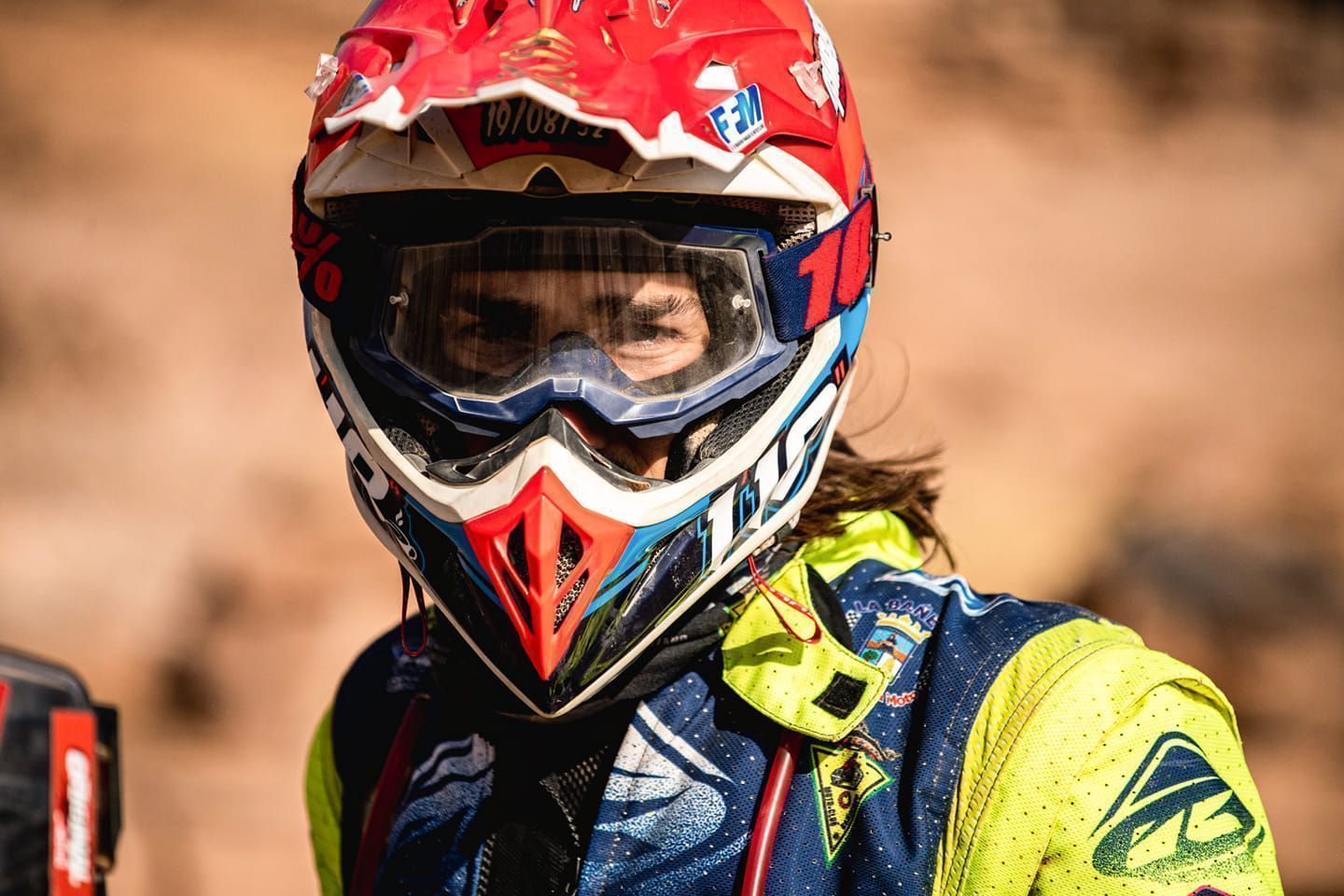 Alexandre, how is your Dakar so far?
For the last five days, we've had a real human adventure. Since the first stage, I teamed up with fellow rider Sara Juglas. Unfortunately, we weren't able to compete beyond the fifth stage as we didn't reach the bivouac in time, which is a bit of a disappointment as I had high hopes of finishing the event.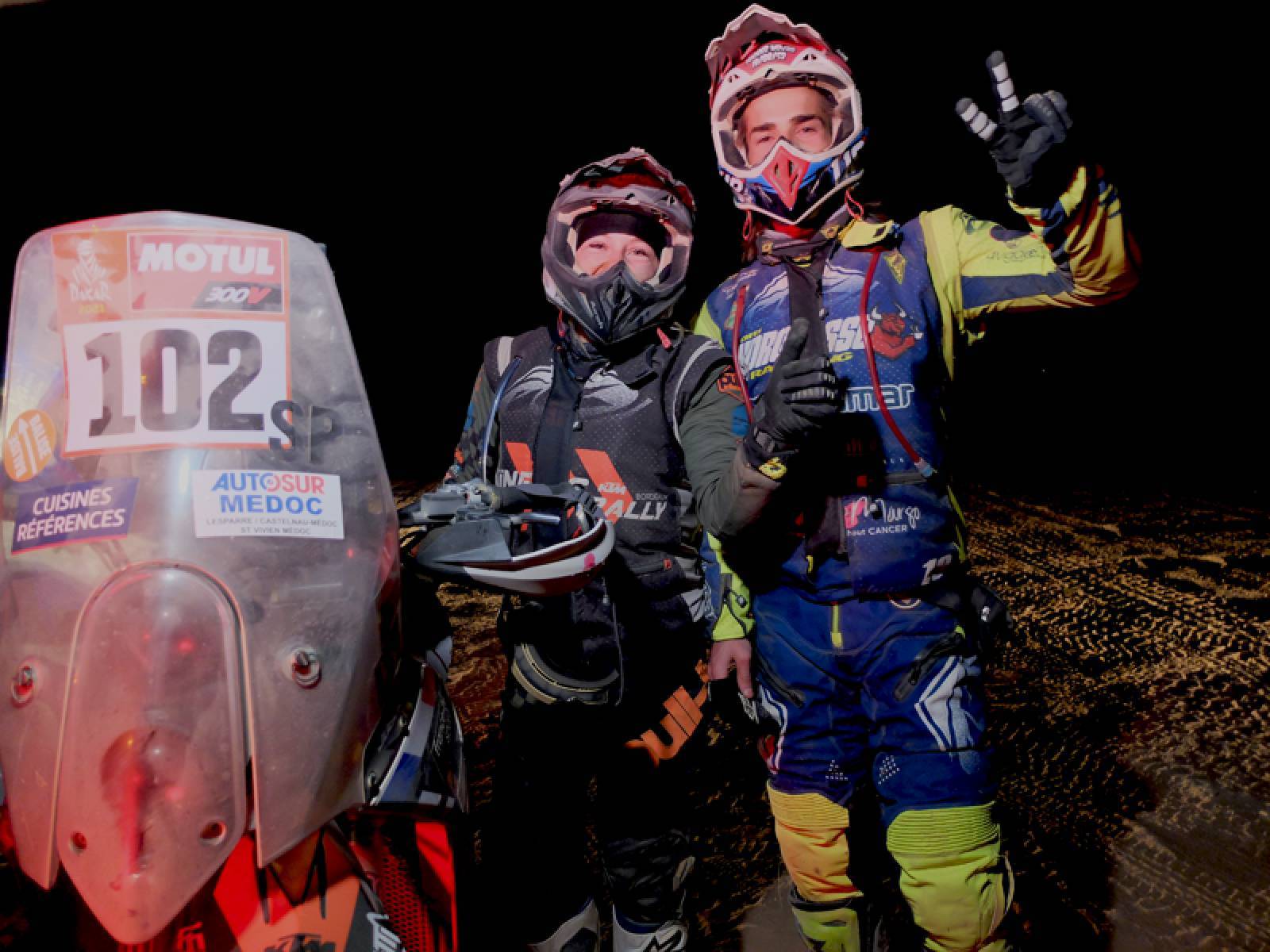 This is your second Dakar. What made you come back?
Obviously, we wanted to do better than last year. Last year we had to abandon our adventure after the fourth day. This year we did one better, so we definitely succeeded. Also, I really wanted to return to the "Original by Motul". It's a very human category, and it's really resonated with me.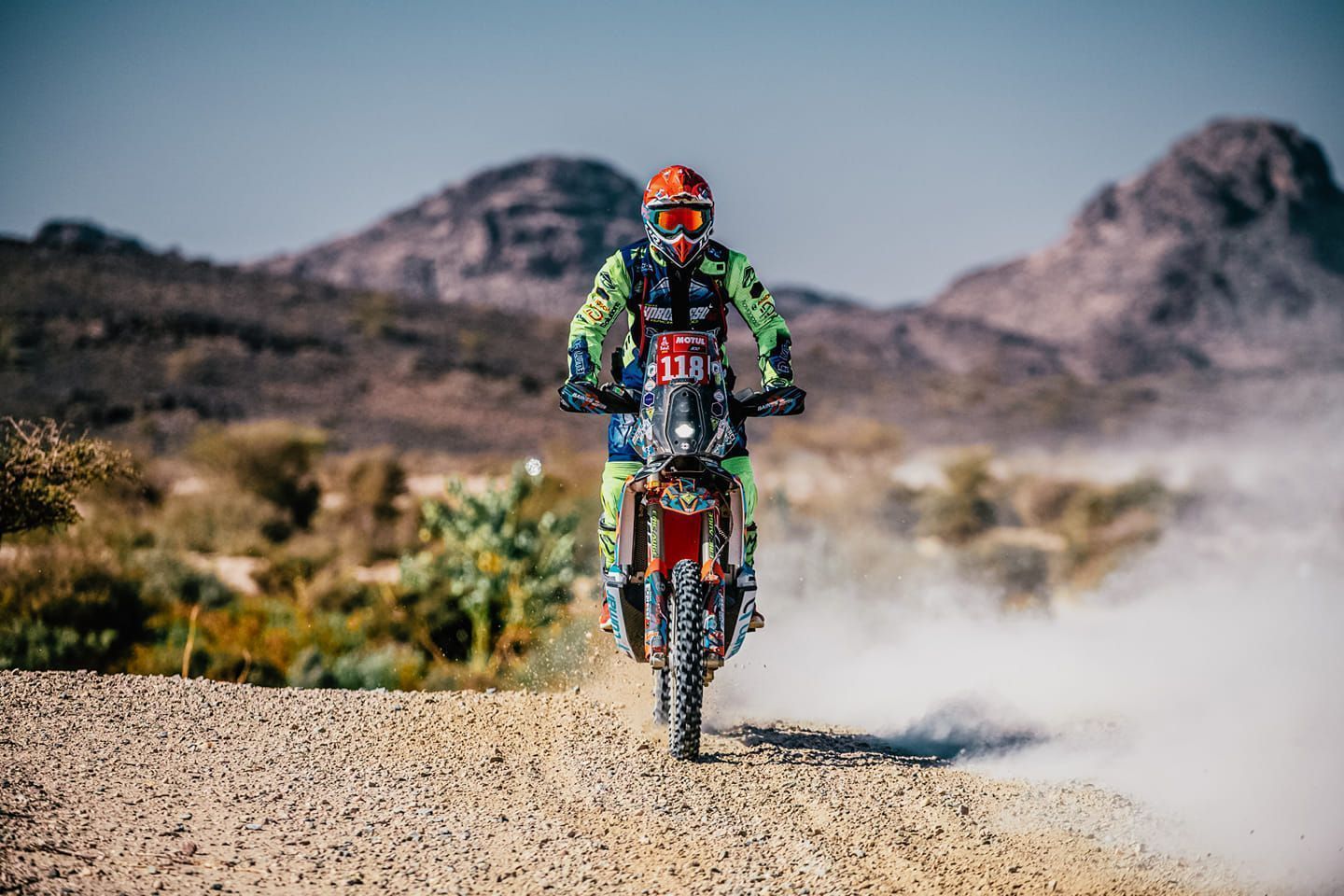 We heard you spent the night in the desert. What was that like? Did you get any support?
Yes, due to our late departure times, we aimed to drive to the bivouac during the night, but we encountered many dunes. Those are tricky to navigate in broad daylight, let alone in total darkness. So we decided to spend the night in the desert. We (Sara and I) got support from a medical truck from ASO who brought us a tent and some food. Unfortunately, upon our return to the bivouac, too much time had passed, and we weren't allowed to retake the start the next day.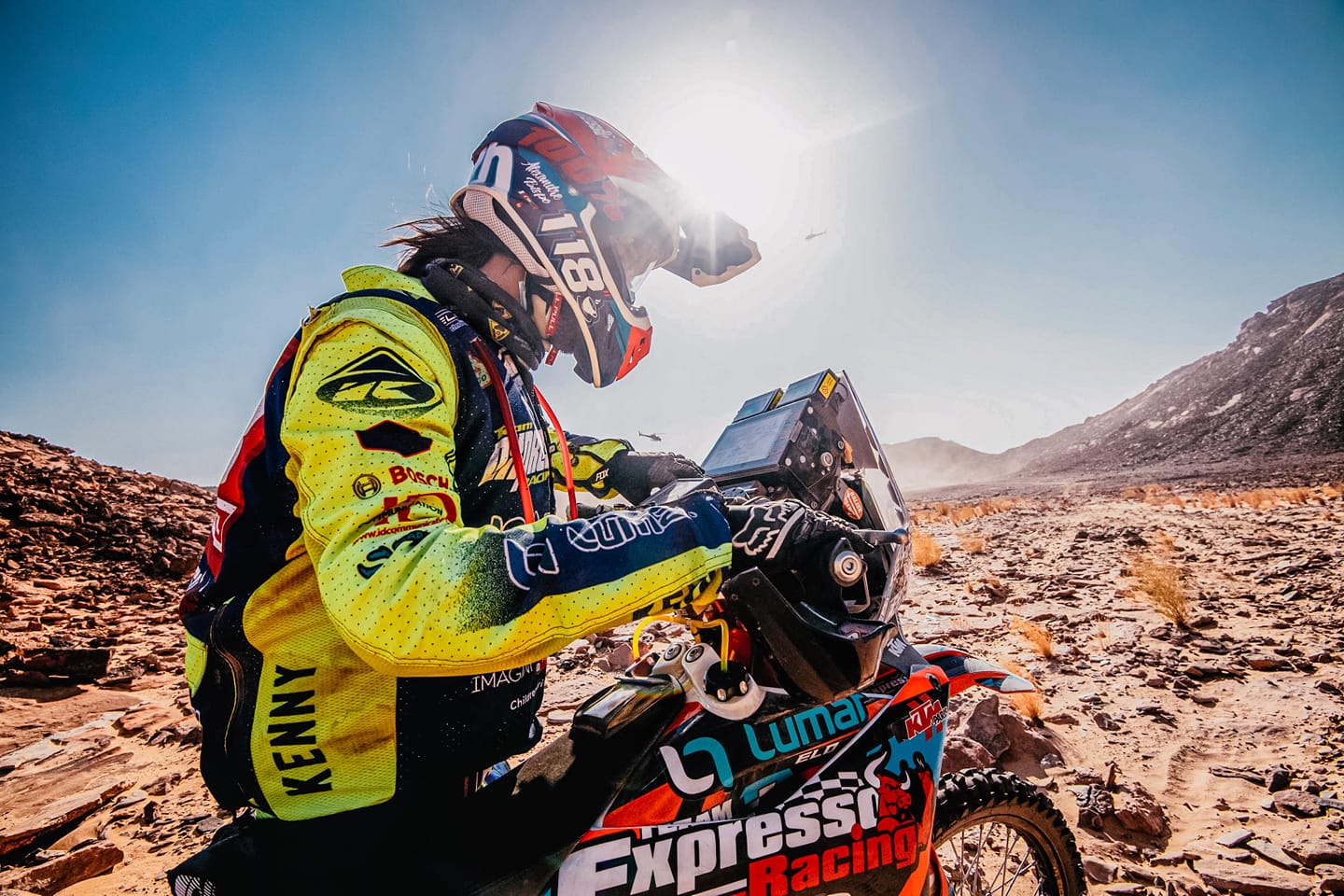 What does an average day look like in the Original by Motul category?
In the morning, we get up early, have breakfast, and pack up our things. We hand over our bag and our case to the truck driver who will take it to the next bivouac. We do the day stage, and when we get back we always find that the organisers have already set up everything: our mats, tents, and cases are already in place. All of the toolboxes have been prepared for us to get started on our bikes. Immediately after our return, we get started on maintaining our motorcycles. We always hope for a routine service, but sometimes you have to do some serious repairs. We try and help our fellow Original by Motul riders. We grab some food, go for a massage, and then some much-needed sleep.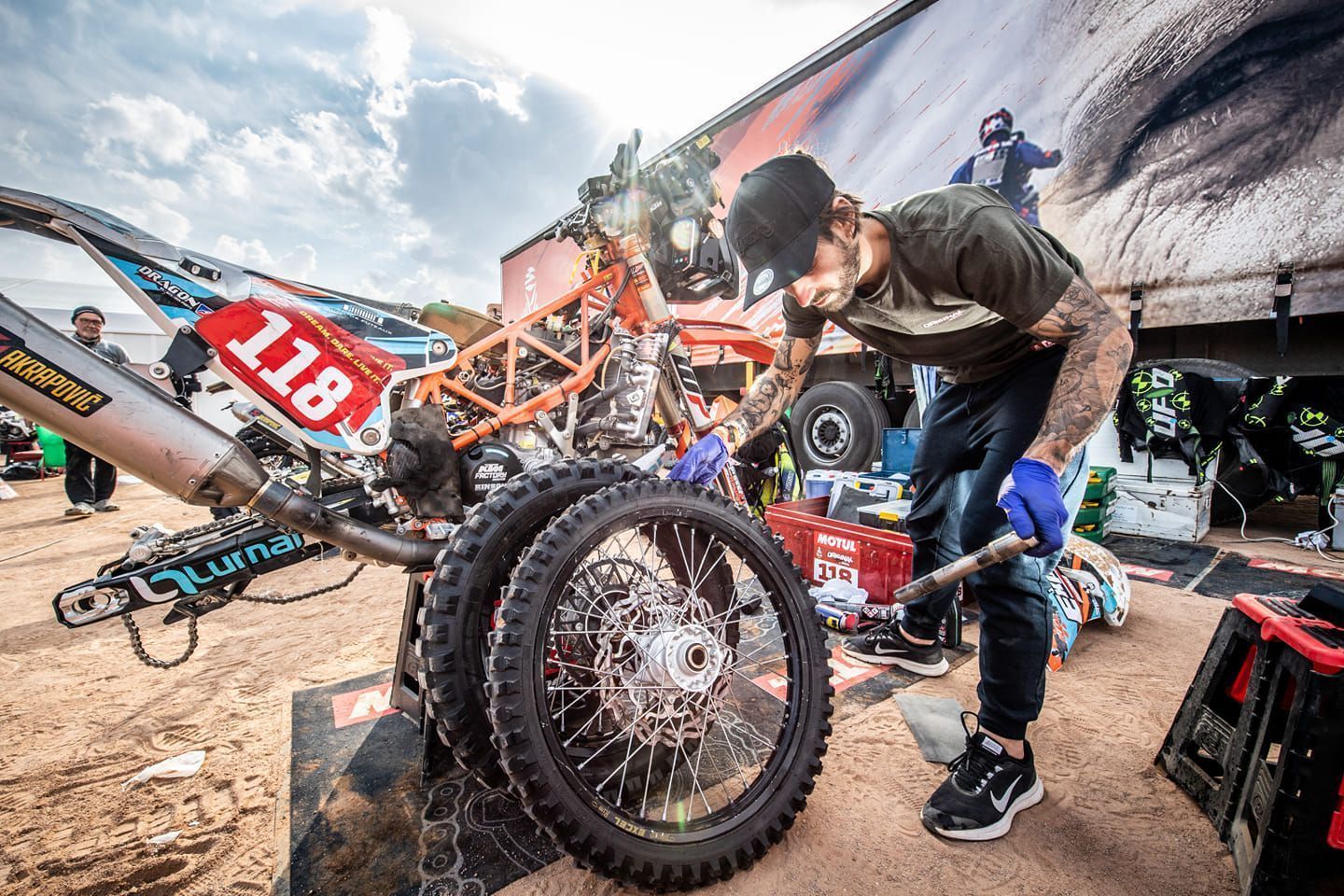 How's the camaraderie with the other riders?
That's the strength of the Original by Motul category. Apart from the language barrier I have with some of the riders, it's all one big family. I get along really well with the other French or Spanish-speaking riders. In a situation like this, you create a bond with your fellow riders that is so unique. This really is what it's all about.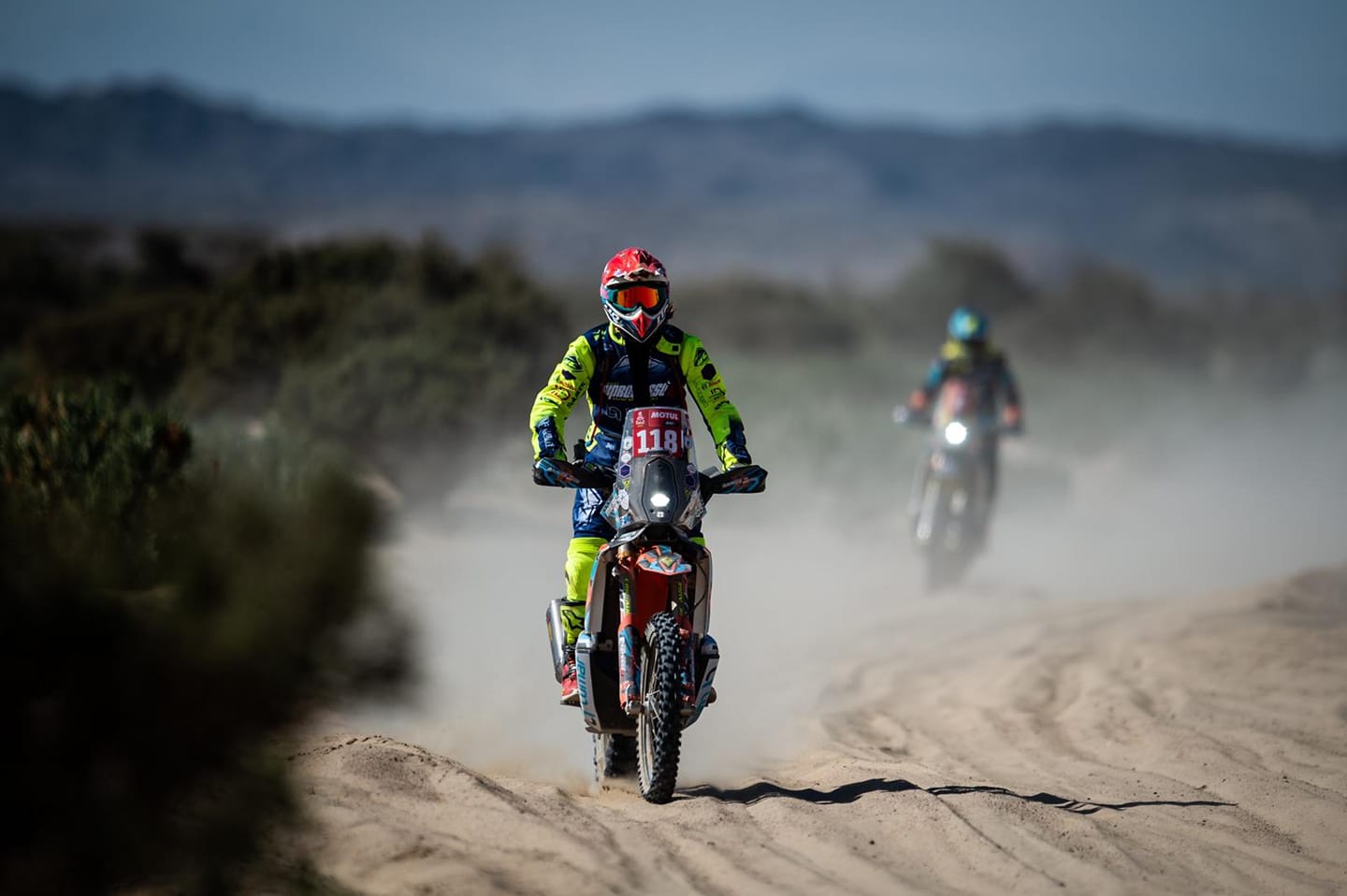 Dakar is definitely a mental challenge. What keeps you going?
When I was nine, I suffered from leukaemia. I spent two years in and out of hospitals. I'm riding this Dakar for a charity called Imagine for Margo. I want to set an example for these kids who suffer and are battling cancer. Apart from raising awareness, I'm also hosting a fundraiser to support them. Having this in the back of my mind helps.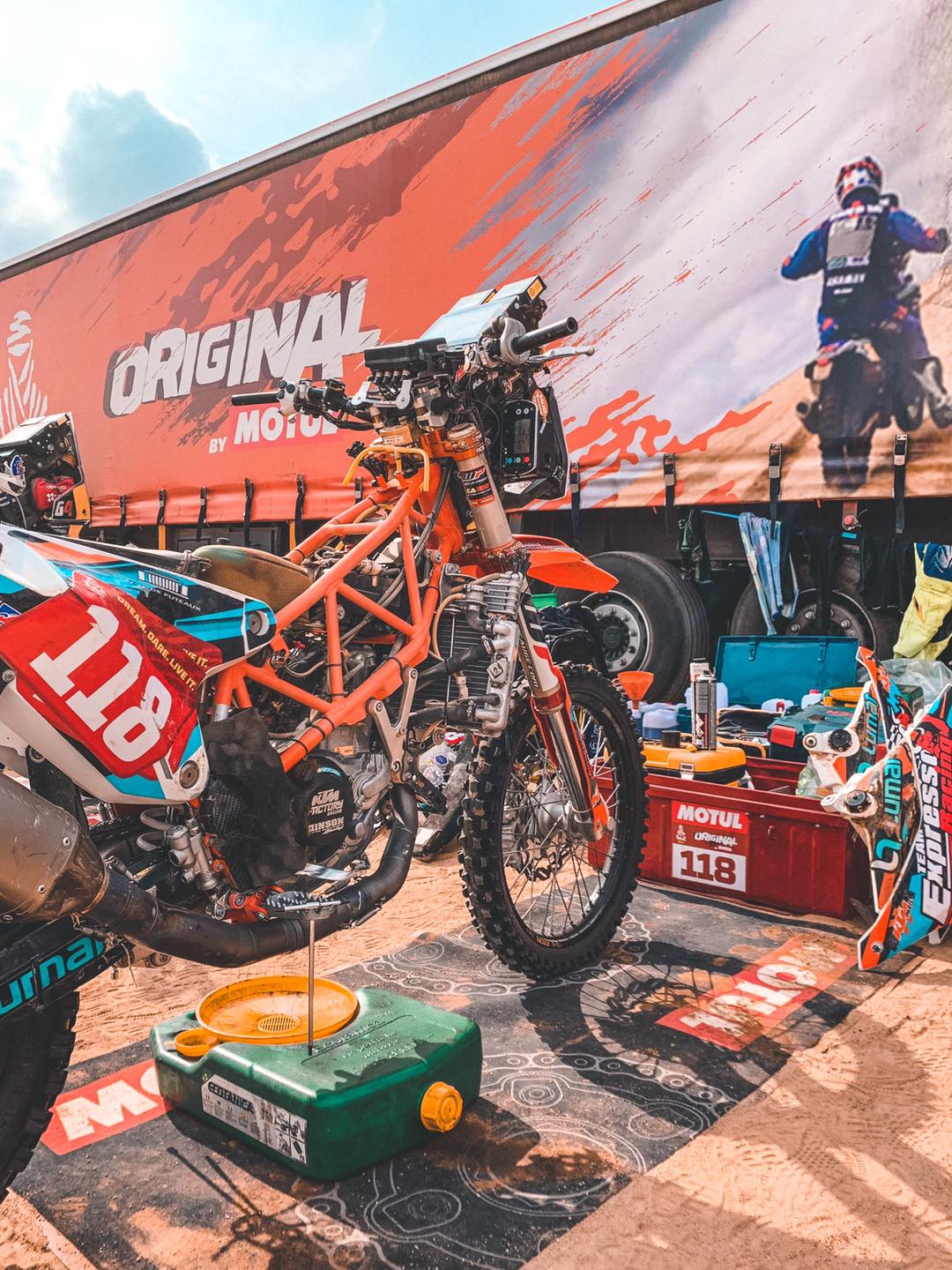 Any advice for riders thinking about joining the Original by Motul field in 2022?
I think it's imperative to get as much time on the bike as possible to prepare for it. Maybe try some rally competitions or raids if you already haven't. On top of that, the best advice I can give any newcomer is to talk to someone who has done the races in this category a few times already. Their advice is priceless.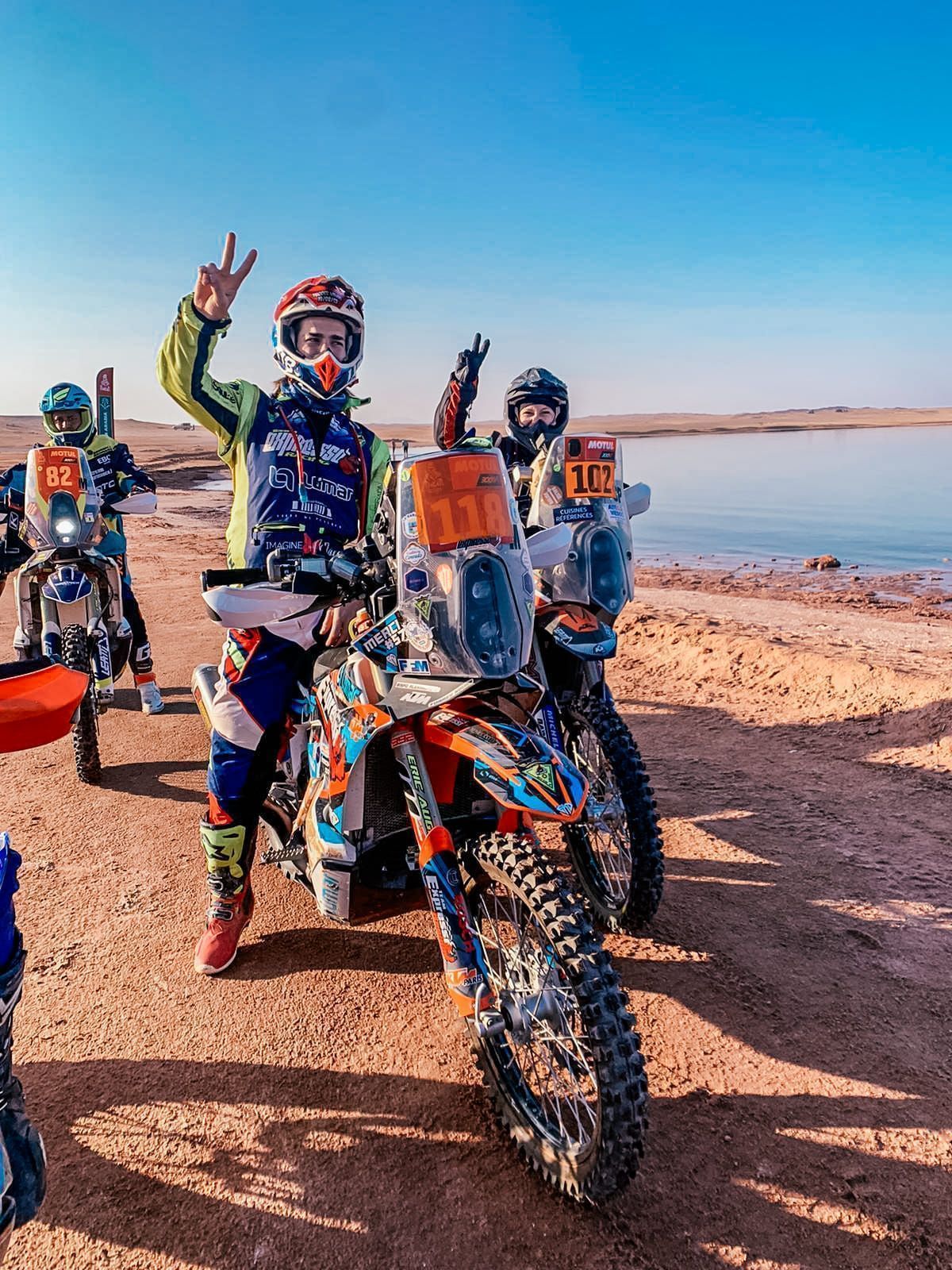 © Pictures DPPI / A.S.O.