Find stories, riders,
ambassadors

Motul
22 July
In the world of Baja off-road racing, she's known as the 'Ironwoman'. For Kristen Matlock, on off-road desert races such as the Baja 500 and Baja 1000, there's no sharing the driver's seat. She's up for it all on her own. Born and raised in San Diego, she started racing on quads before switching to UTVs in 2016. We sat down for a chat with the 'Ironwoman'.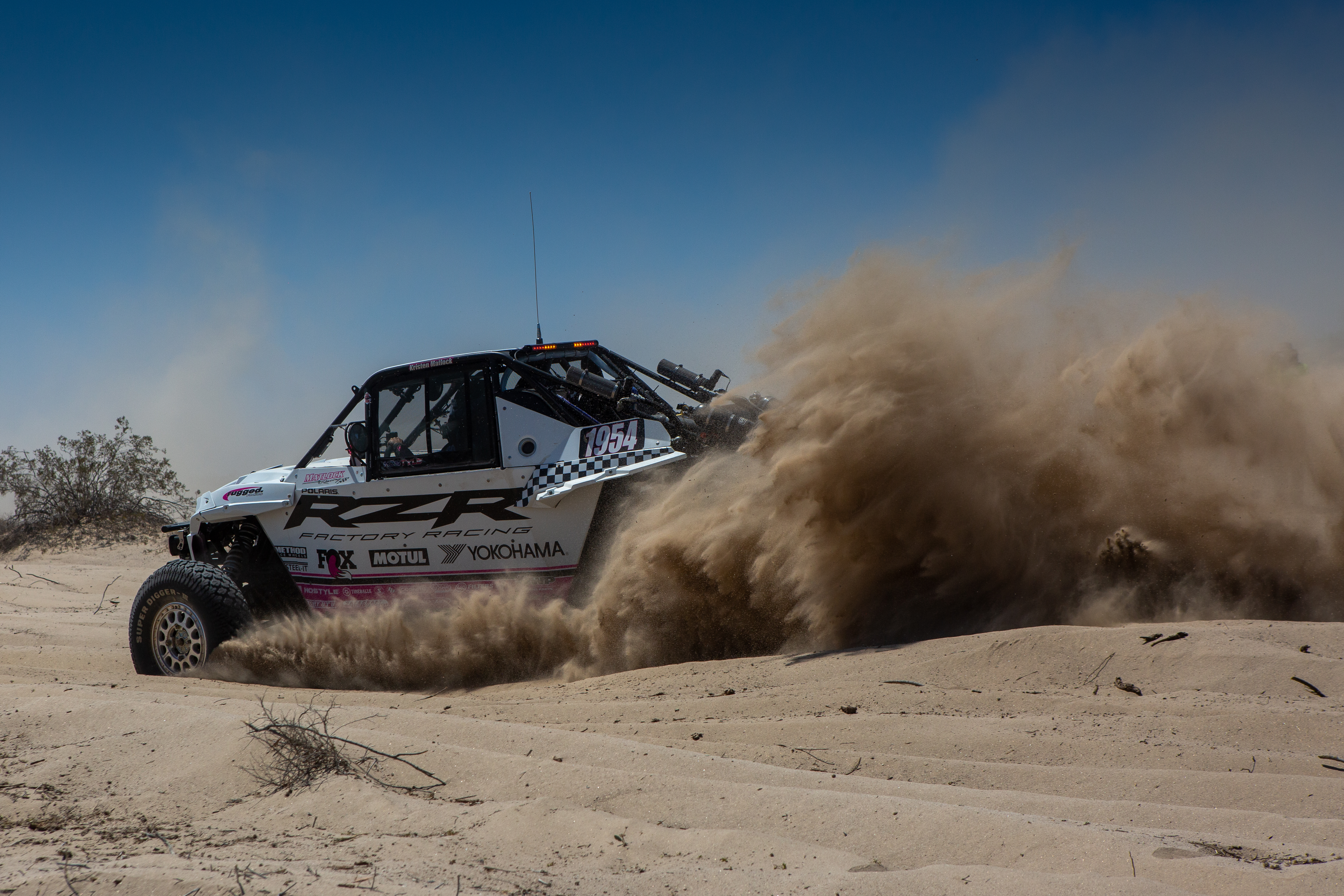 Kristen, how did you get involved in this sport?
My husband Wayne's dad used to be an off-road racer, so you could say he was raised with oil in his blood. When Wayne started racing, I was his team manager. As a team manager, you wouldn't think there's a lot to it. Most people see the race start, the riders going full speed and eventually, if they're lucky, standing on the podium. But I'm busy all year round, taking care of the team management, prepping the trucks, rebuilding the SSV completely after every race, getting the team members briefed and, meanwhile, updating our social media and keeping all the partners happy by creating the right content. There are so many things to think about and to take care of. But to answer your question, every time Wayne took off for a race, I had the feeling I missed the biggest fun, so I started racing myself. I've been racing on quads for several years, but I made the switch to UTV in 2016.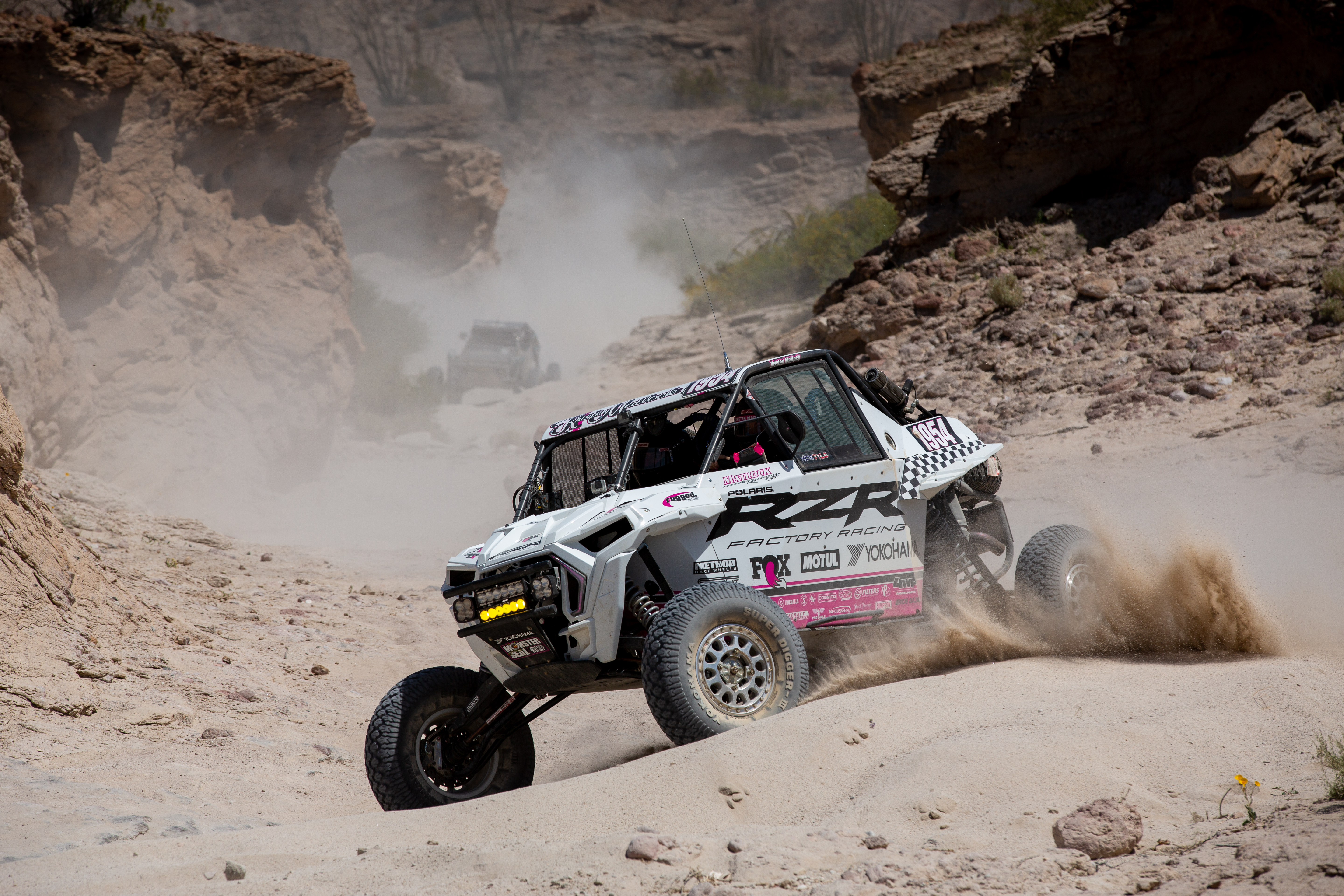 Which races do you compete in?
We participate in eight official off-road races annually. This year we also drove the Dakar Rally in Saudi Arabia. We are a two-car team now, and although we are a happy couple, off-road we compete fiercely with each other. There can of course only be one winner [laughs]! I was the overall winner in my class (non-turbo) in the 2020 SCORE Baja Championship, so I'm hoping to repeat my success this year.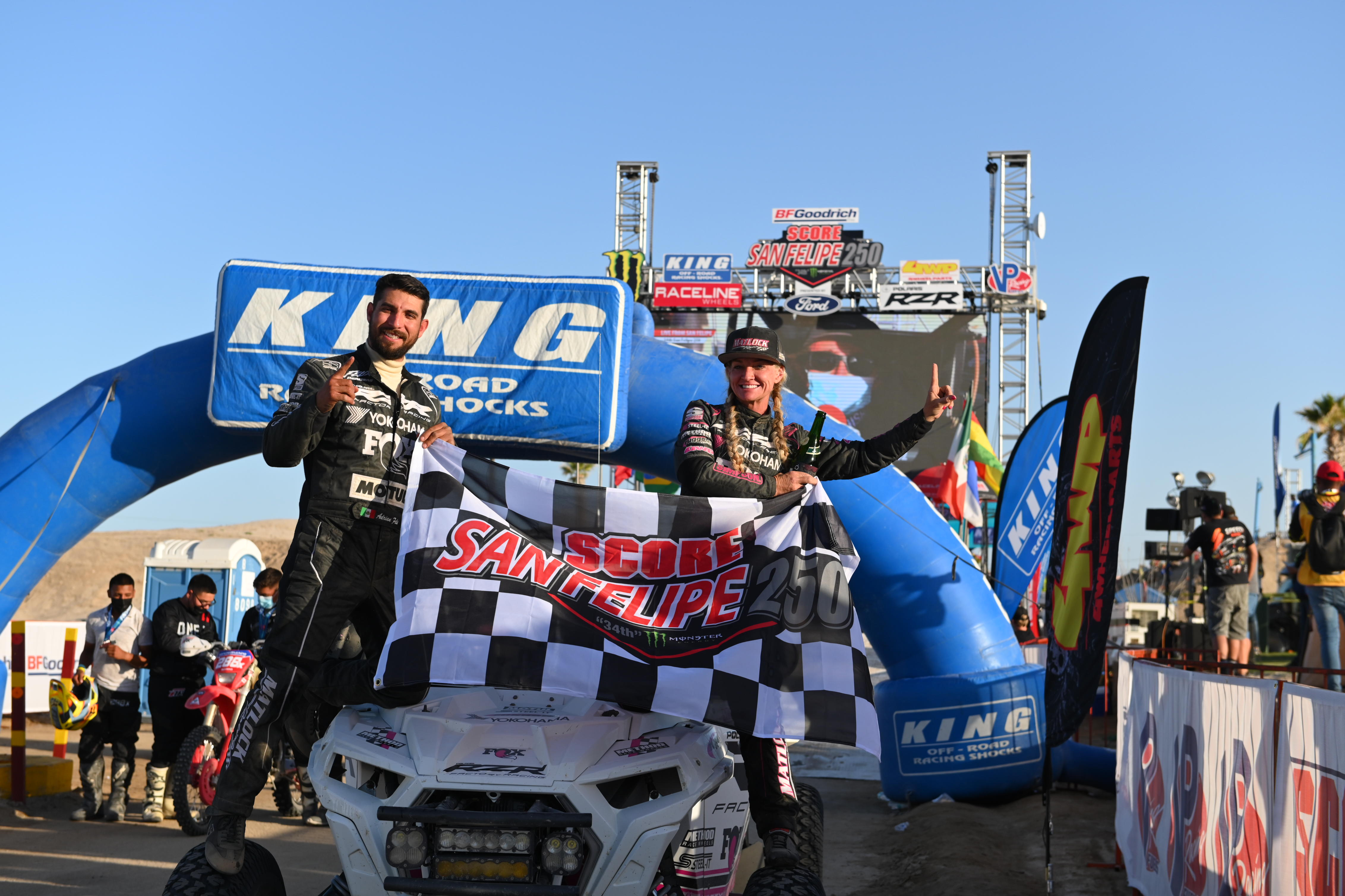 You are a factory-backed Polaris rider?
Yes indeed, we both are. It's quite a funny story, though. My husband Wayne was in touch with Polaris to become a factory rider in the turbo-powered class. The first year he was sent back with empty hands, clearly instructed to prove himself and to win first, and then return in order to start a potential factory partnership. The next year he won the most races. When we traveled together to the factory, they were convinced of Wayne's racing talent. I also applied to become a factory rider, which to my surprise, they confirmed immediately. Now I am also winning races and even finishing before the men.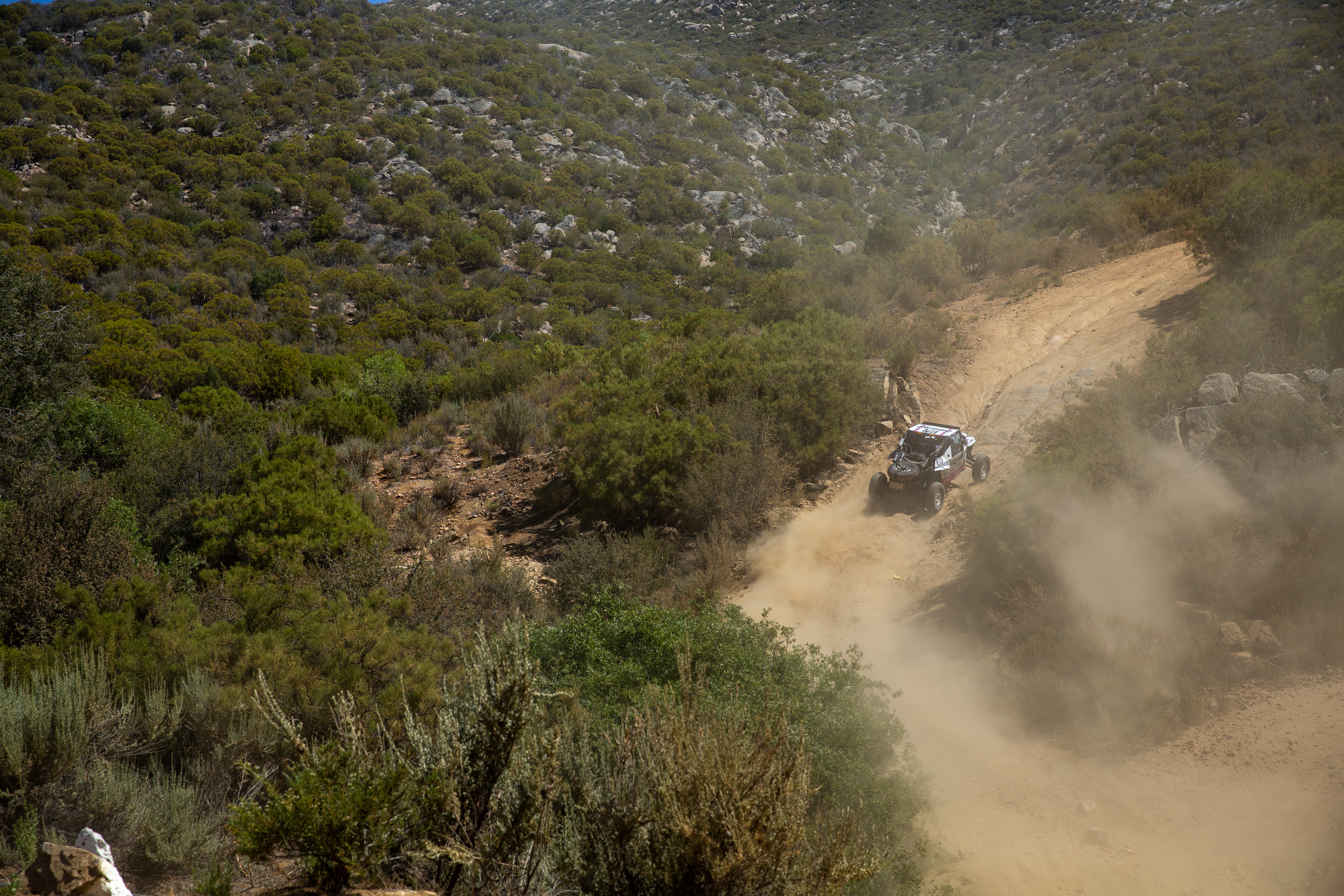 Just how tough is your off-road racing category?
There are four races (San Felipe 250, Baja 500, Baja 400, Baja 1000) in the SCORE Baja Championship, and I was last year's overall Pro UTV winner. Besides these four races, I also participate in the Dakar and Sonora rallies, the Mint 400, Vegas to Reno, and in the UTV World Championship. These races are very tough, and I don't like to share my steering wheel. I do what I call "Ironwomaning" on every race. In the last Baja 1000, I drove from start to finish for something like 28 hours. On the Baja 500, I drove for 21 hours only stopping to refuel. I'm quite competitive and very eager to prove a woman can beat the rest of the field. In the beginning they may not have taken me very seriously, but that's over now [laughs]!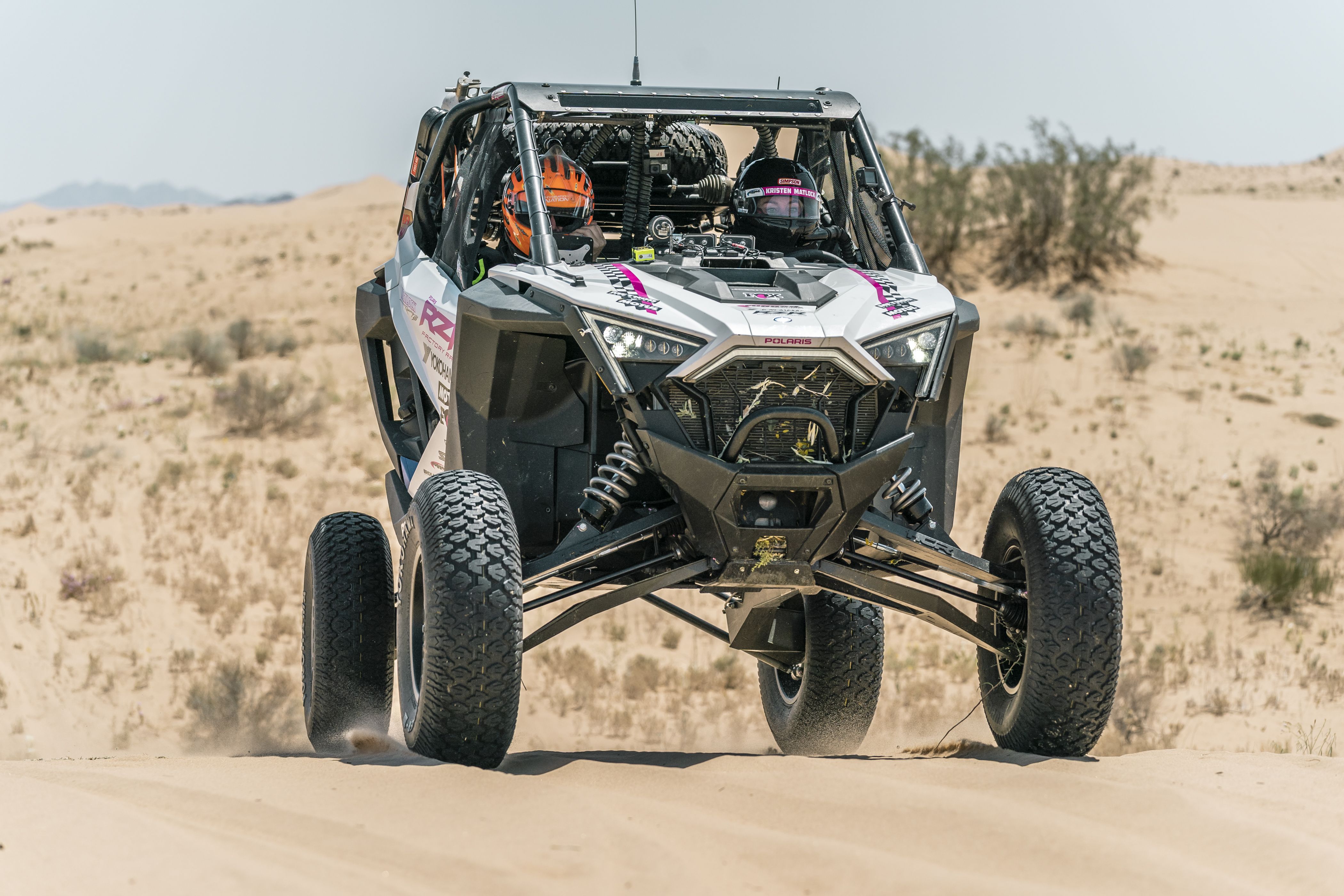 How did Motul become a partner and how do they contribute to your success?
Motul is our product sponsor. We met a sales representative, had a good meeting and from there things took off. The off-road races demand the most from our vehicles. Therefore, we rebuild them completely after every race. We use all the oils, lubricants and cleaning products Motul has. We're very satisfied with the reliability the products provided for our machines, which is one less thing to worry about during the race.