Find stories, riders,
ambassadors

Motul
16 September
Kawasaki has won its fourth race since its South African National Cross Country Motorcycle Championship comeback. Kawasaki returned to the sport after a hiatus. In the past, it was the manufacturer to beat in the cross-country scene. Iain Pepper, team principal of Pepson Plastics' Kawasaki Racing Team, fills us in on progress as the manufacturer returns to the sport.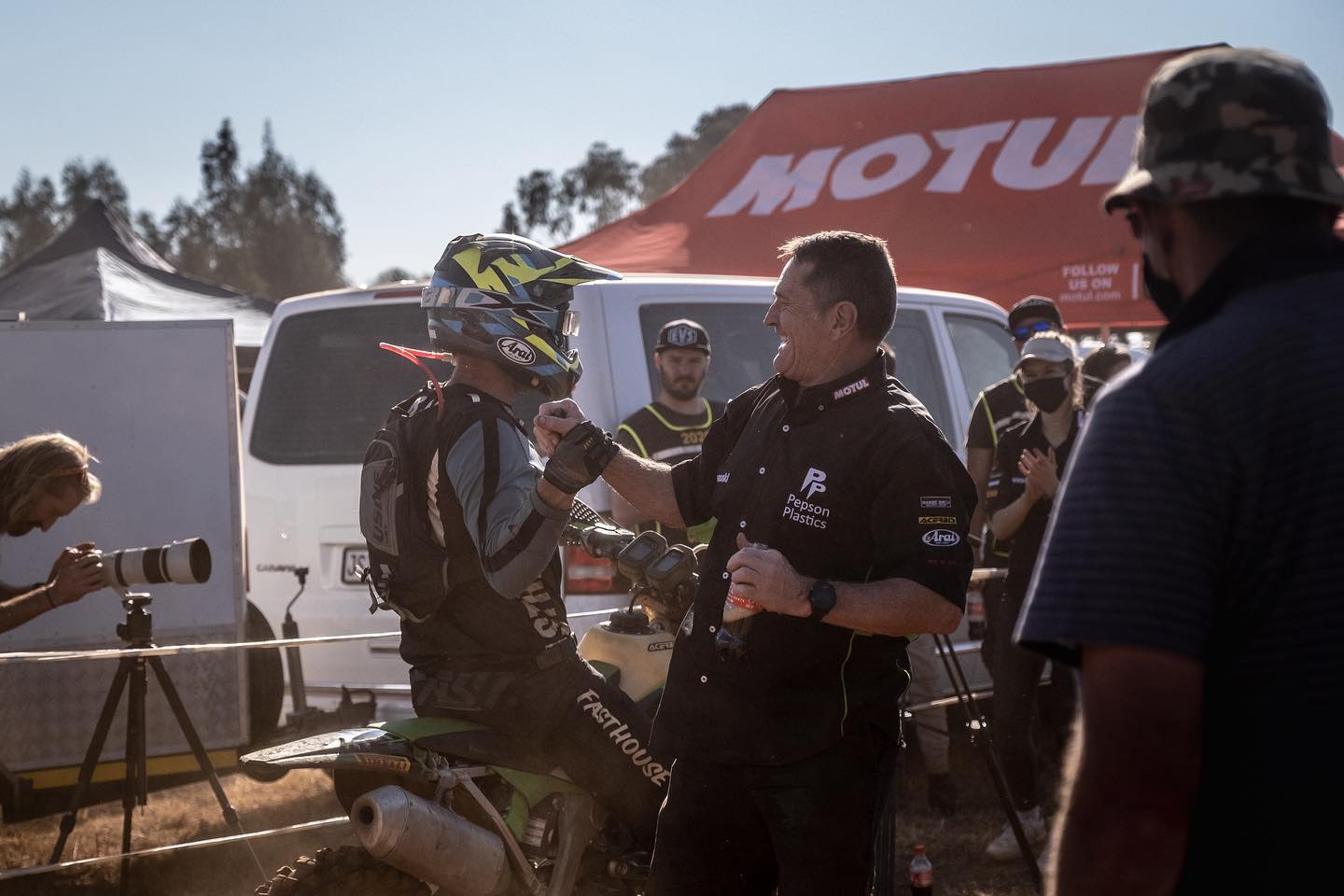 Iain, it looks like things are going well this season?
Kawasaki only returned to the South African National Cross Country Championship this season and we have already won twice. Overall winner last time out, Mike Pentecost (CIT Kawasaki Team) repeated his OR1 victory at a dusty Delmas on Saturday and D'artagnan Lobjoit made it a 1-2 on his Pepson Plastics Motul KX450X. So yes, it's been going well indeed!
How did the race evolve?
We had a great day all round — Deon du Toit (CIT Kawasaki Team), Kyle McKenzie and Lee Thompson all starred in their classes and Craig Alcock had a good run, too. Michael now shares the OR1 championship lead with Dart a close third, Deon is second in Masters and Kyle jumps up from ninth to fourth in OR3. Our Pepson Plastics Kawasaki Motul Juniors – Clayton and Dylan Human, Jake Pretorius – enjoyed another learning weekend. With one race left at Virginia Hills, we are fighting for championship wins in our first season back. Bring it on!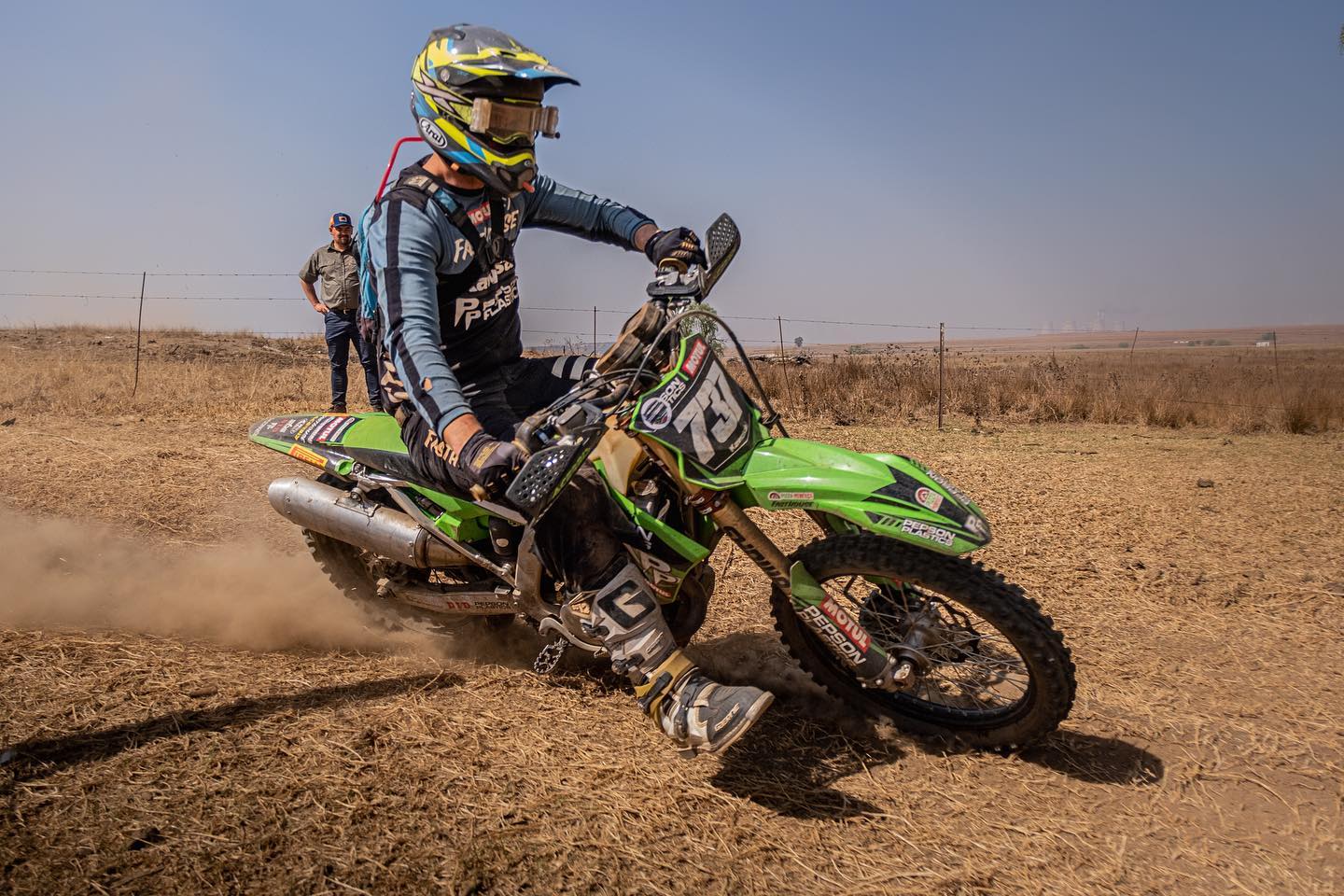 Cross country rider D'artagnan Lobjoit confirmed the situation. He added:
"We had a fantastic day at Delmas. Second in OR2 and a Kawasaki 1-2 at that, keeps me third in that championship chase and fourth overall. And it's looking even better in the Gauteng Cross Country Championship. It was so dusty and tough with some tricky rocky sections too, but my Pepson Plastics Kawasaki Motul KX450X ran like a train all the way. Thanks to my incredible team for all the support — this is proving to be a special season!"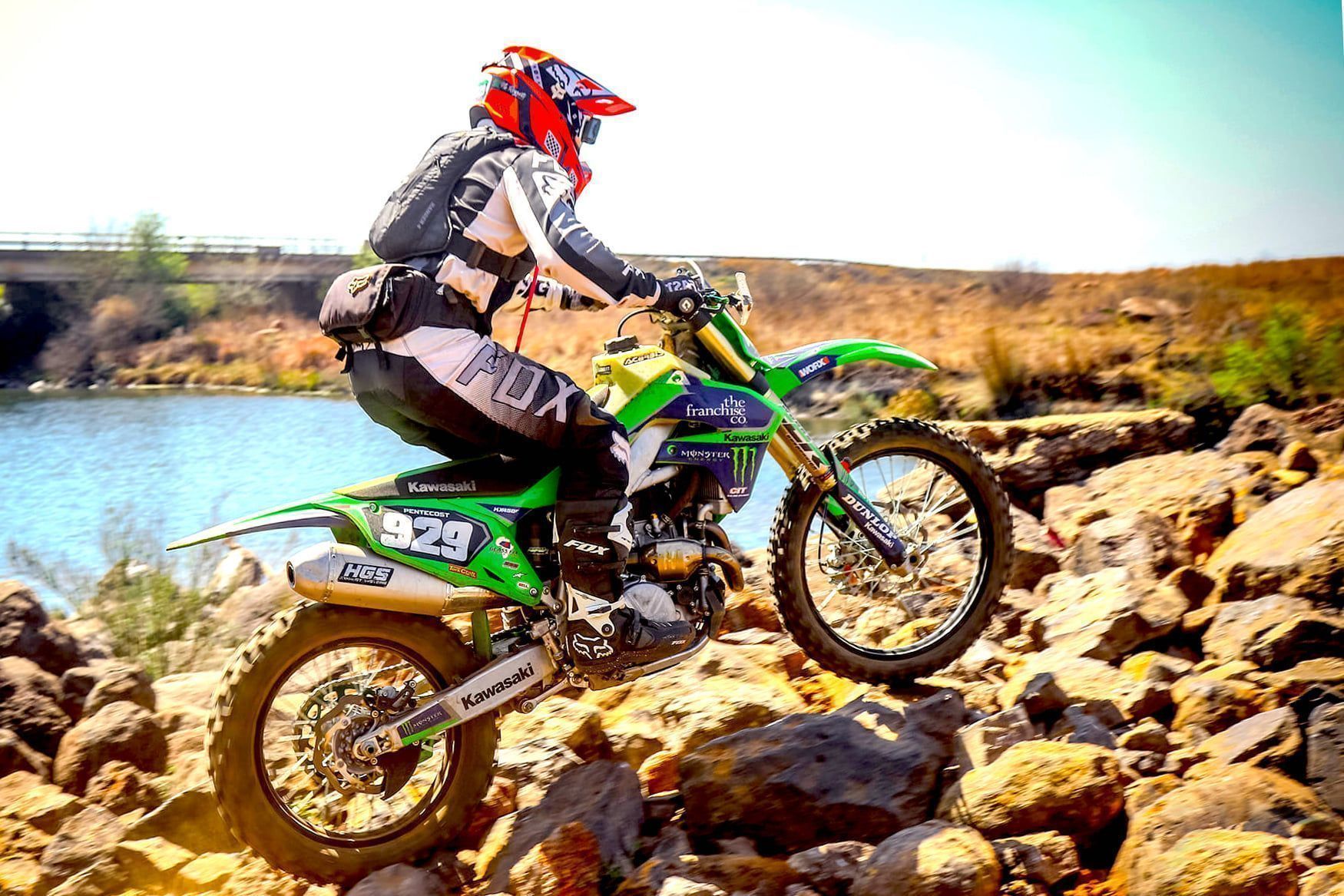 Kyle McKenzie, you also had a tough race.
"What a fun but dusty day at the fourth round of the National Cross-Country series in Delmas. I never made the start I was looking for, but my Pepson Plastics Kawasaki Motul KX250X felt amazing, and I was super happy with my set-up. That helped me to make up some positions to end up third in the national OR3 class and second on the Gauteng GXCC regional results. Massive thanks to everyone who helped in the pits and before the race!"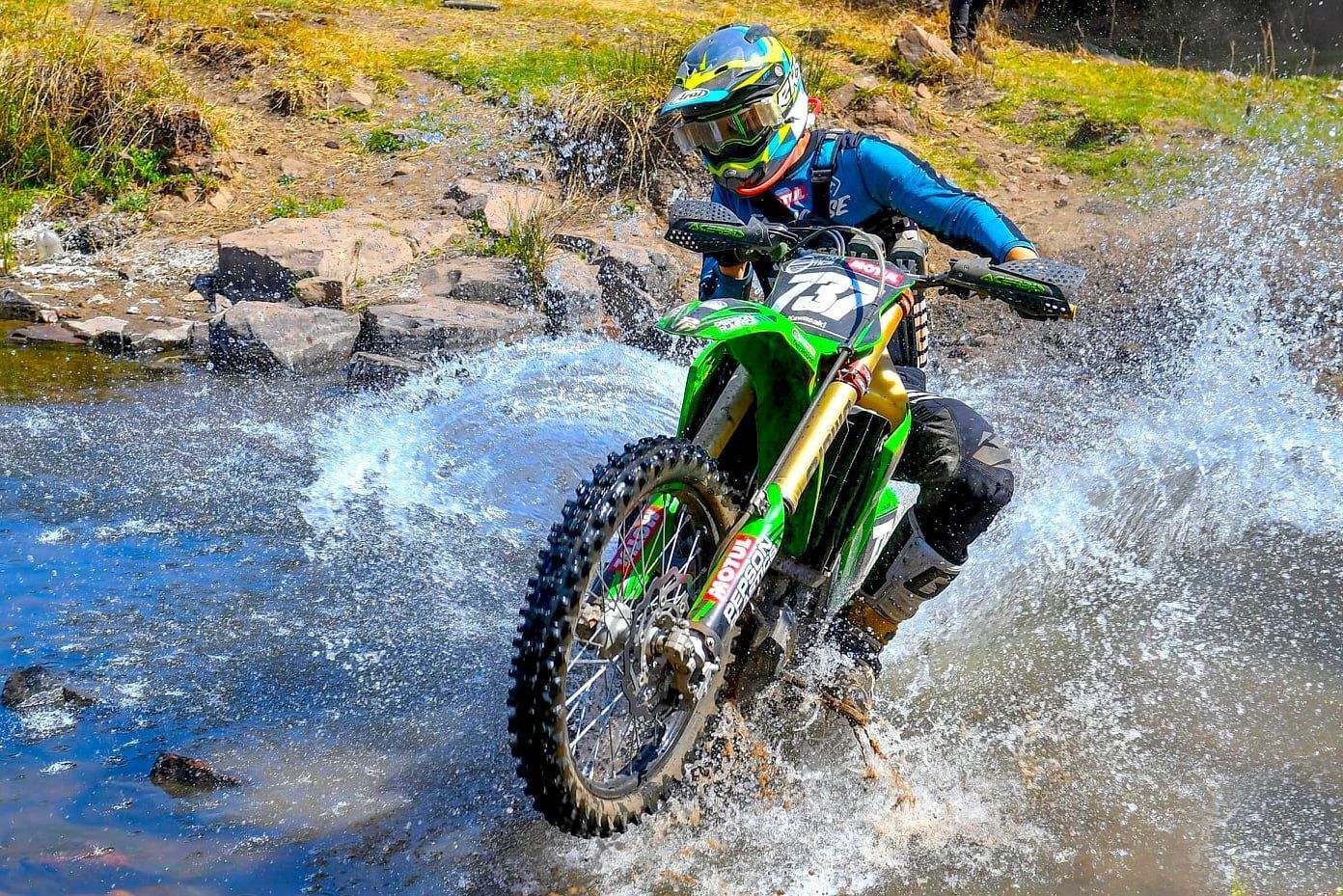 That's more like it!
"Masters rider Lee Thompson added: "I've had a few tough breaks so far this season and I needed a bit of luck, so I'm happy to bring it home fourth in Delmas. It was dry and dusty out there, which always makes it more difficult, but my Pepson Plastics Kawasaki Motul KX250X ran a treat, and I scored my best national result of the season so far. Thanks to my team — it is a special privilege to be part of it."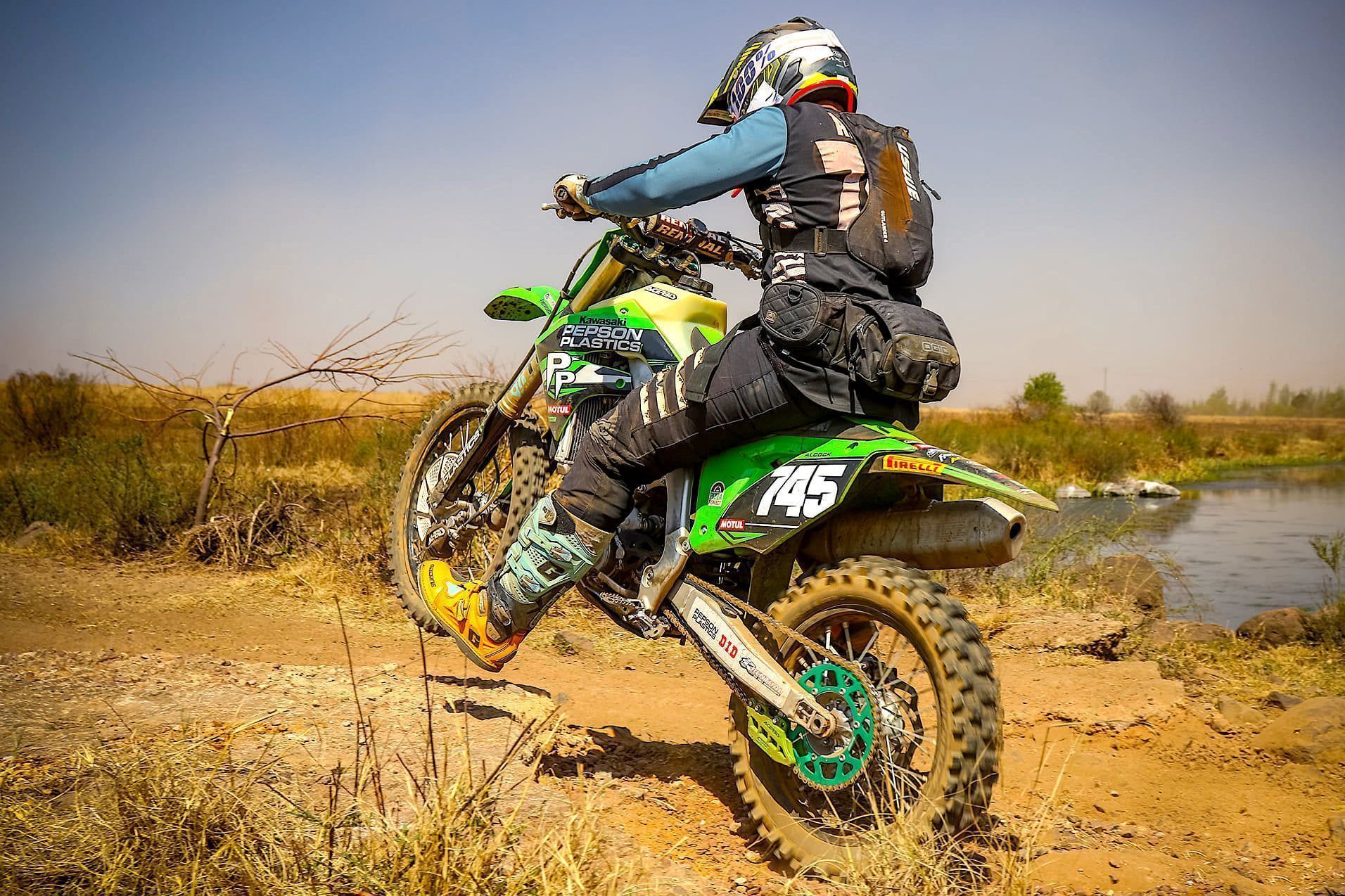 Iain, how is the technical partnership with Motul coming along?
We are also pleased to have Motul on board as a major partner. I've used Motul for a while. I get on well with the people and they have an excellent product. I've got no qualms about the lubricants we're putting into our bikes and that they're going to last. We've run them for the past two seasons competitively.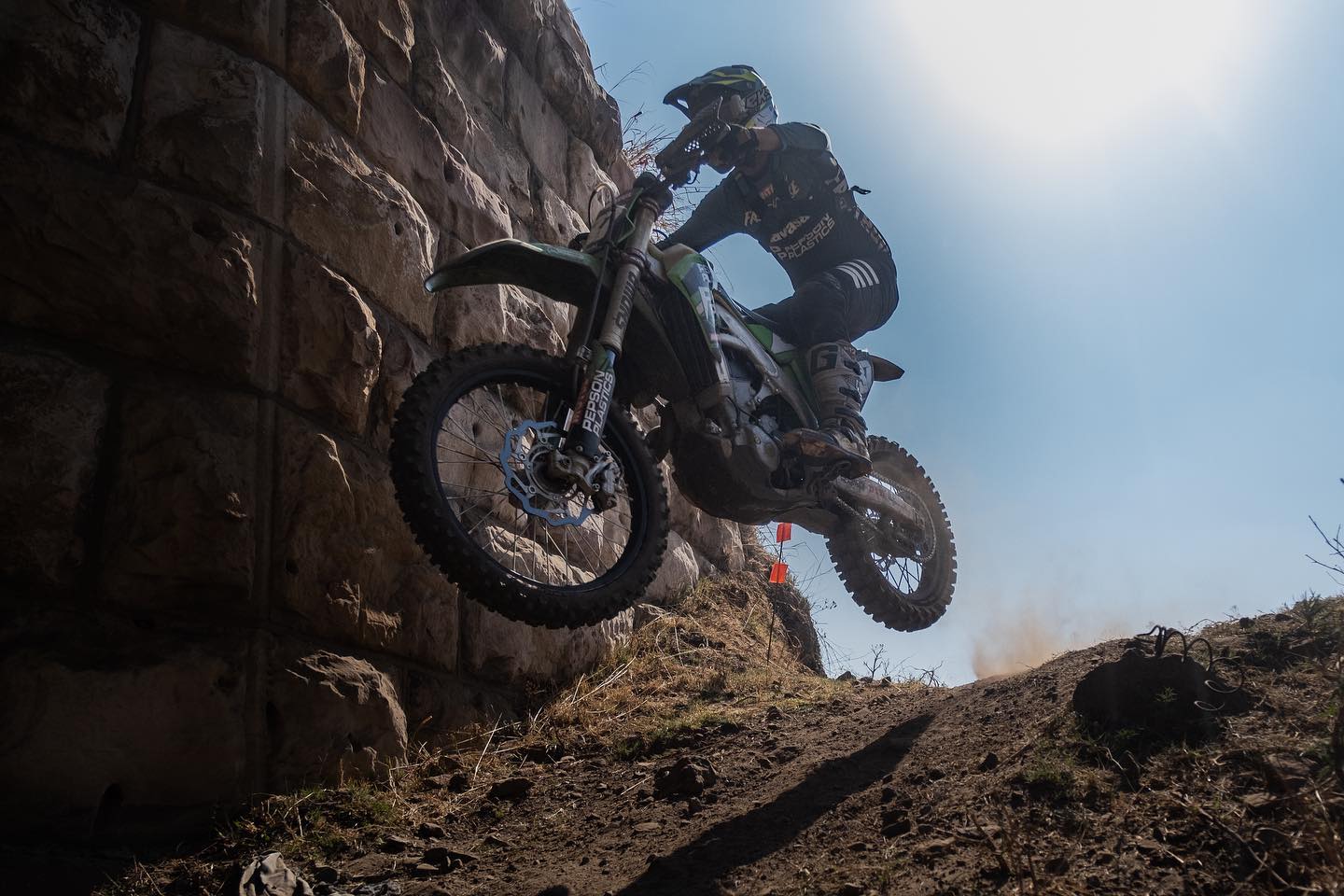 What will be the next challenge?
Well, the team returns to the South African National Cross Country Motorcycle Championship at Virginia Hills in KwaZulu Natal for the season finale on 22 October. Let's keep our fingers crossed so we can bring home the championship crown! That would be great for a first comeback year!