Find stories, riders,
ambassadors

Motul
02 December
The Motul Roof of Africa, mother of extreme Enduro racing, truly lives up to its name. After another thrilling edition, it was Sherco Racing factory rider Wade Young who, once again, defended his place as "King of the Roof" for the sixth time. The Motul Roof of Africa is an extreme Enduro race founded in 1967, combining time trials, rally and intense Enduro racing through the breathtaking Lesotho landscape. The competitors fight their way from the valleys up through the Maloti Mountain range, at an astonishing distance of about 300 kilometers during three tough days!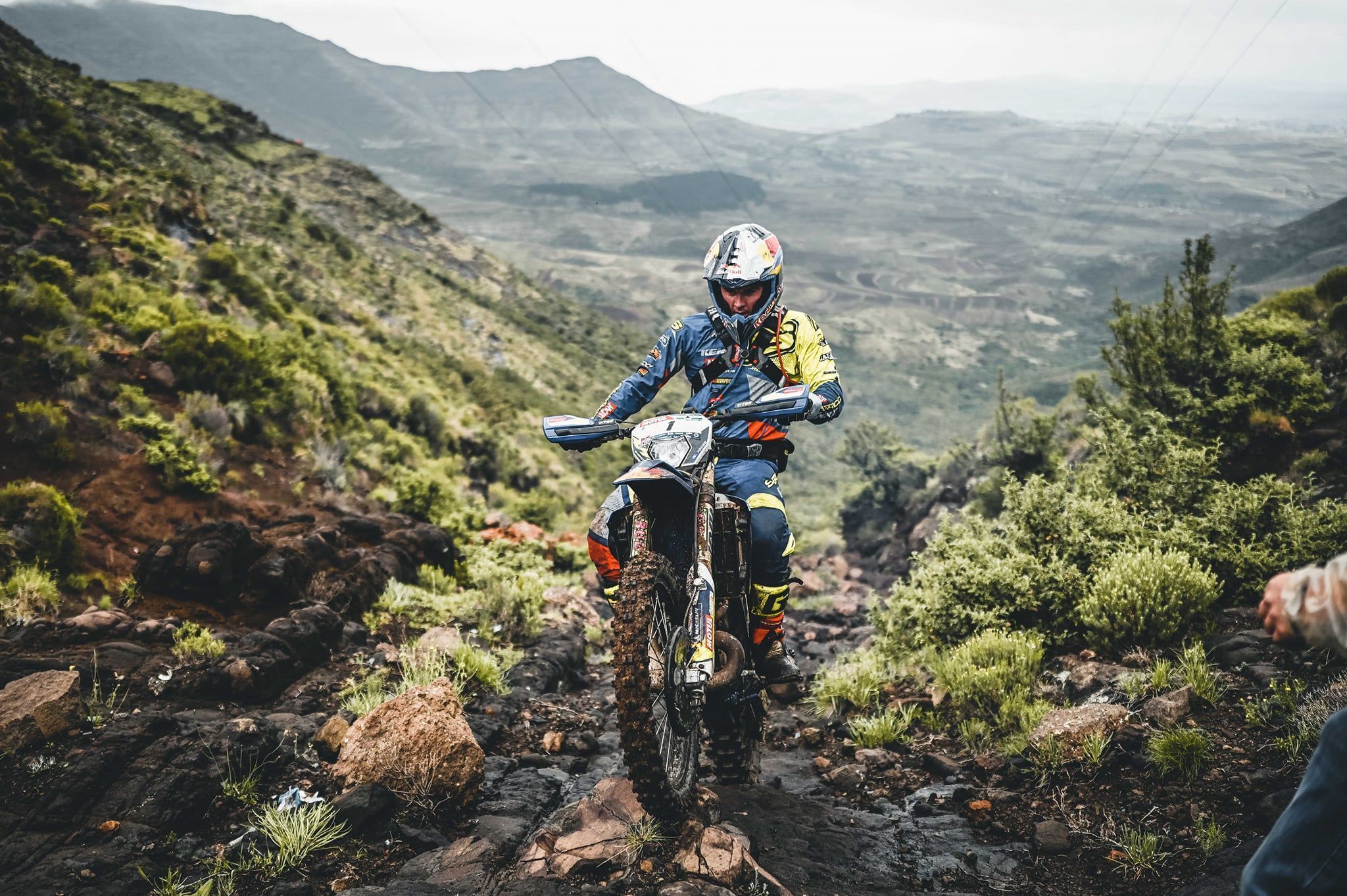 Wade Young, Sherco and Motul: a winning combination
For the sixth time – and fourth time in a row! – South African international Sherco Racing and Motul backed rider, Wade Young, secured his spot as "King of the Roof" under extremely wet and windy conditions. It was tough, one of the toughest Roof's in a while. Gruelling rain turned the rocky inclines into a slippery and extremely tough Enduro challenge. The Basotho belief is that the Roof brings the rain, and this year was no exception, although the unrelenting downpour certainly upped the ante and made this an event befitting the nickname of "The Mother of Hard Enduro".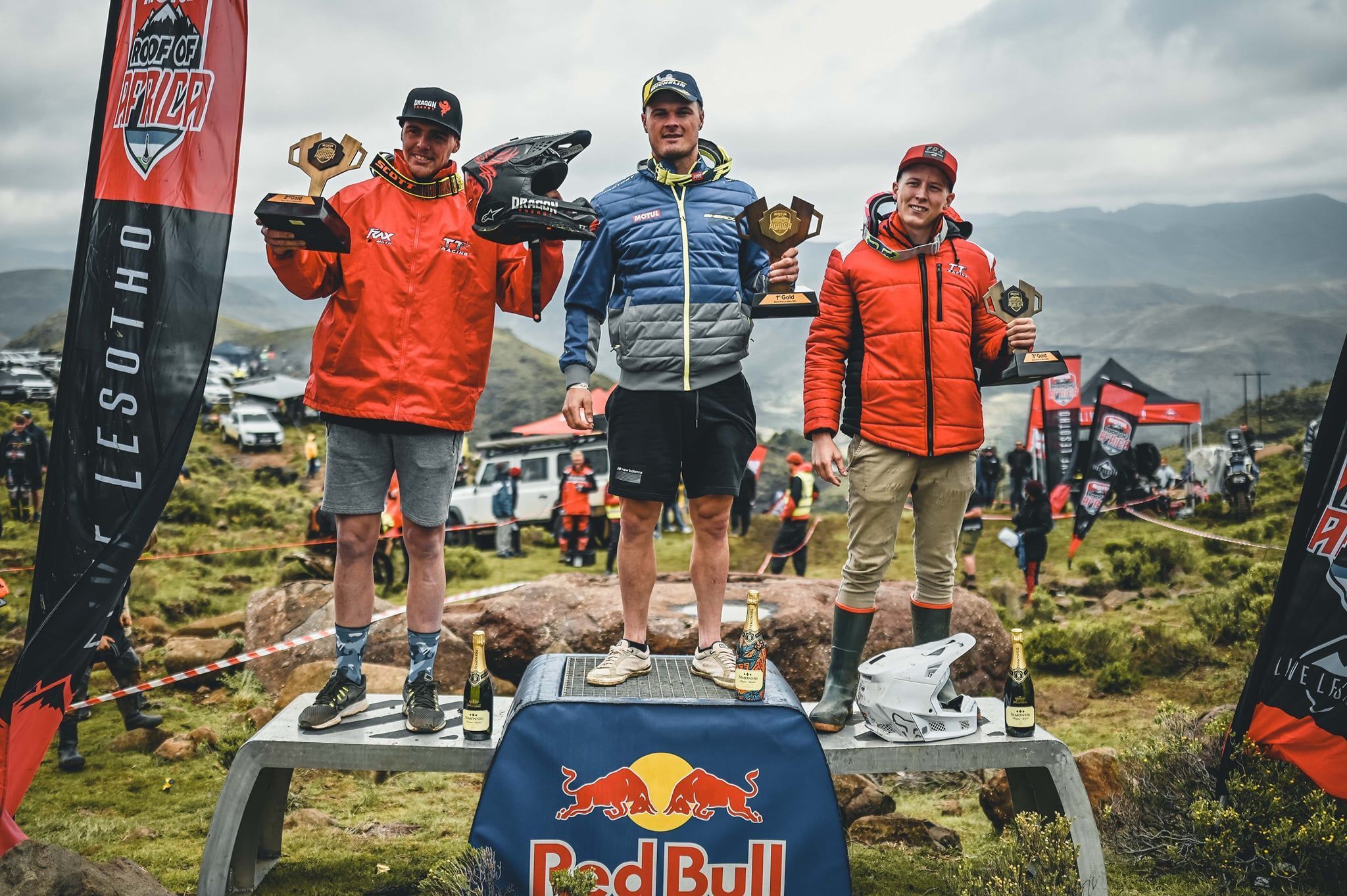 If it was easy, everyone would do it
While a good dice between old acquaintances saw Young come in second during the time trial, he was able to pull away during race day one and crossed the finished line first with a 32-minute lead. The final day of racing didn't go completely to plan for him, as a navigational issue saw him forced to return to the Designated Service Point and re-run a section of the route that had been missed. But Young dug deep and managed to finish the final day 28 minutes ahead of second place.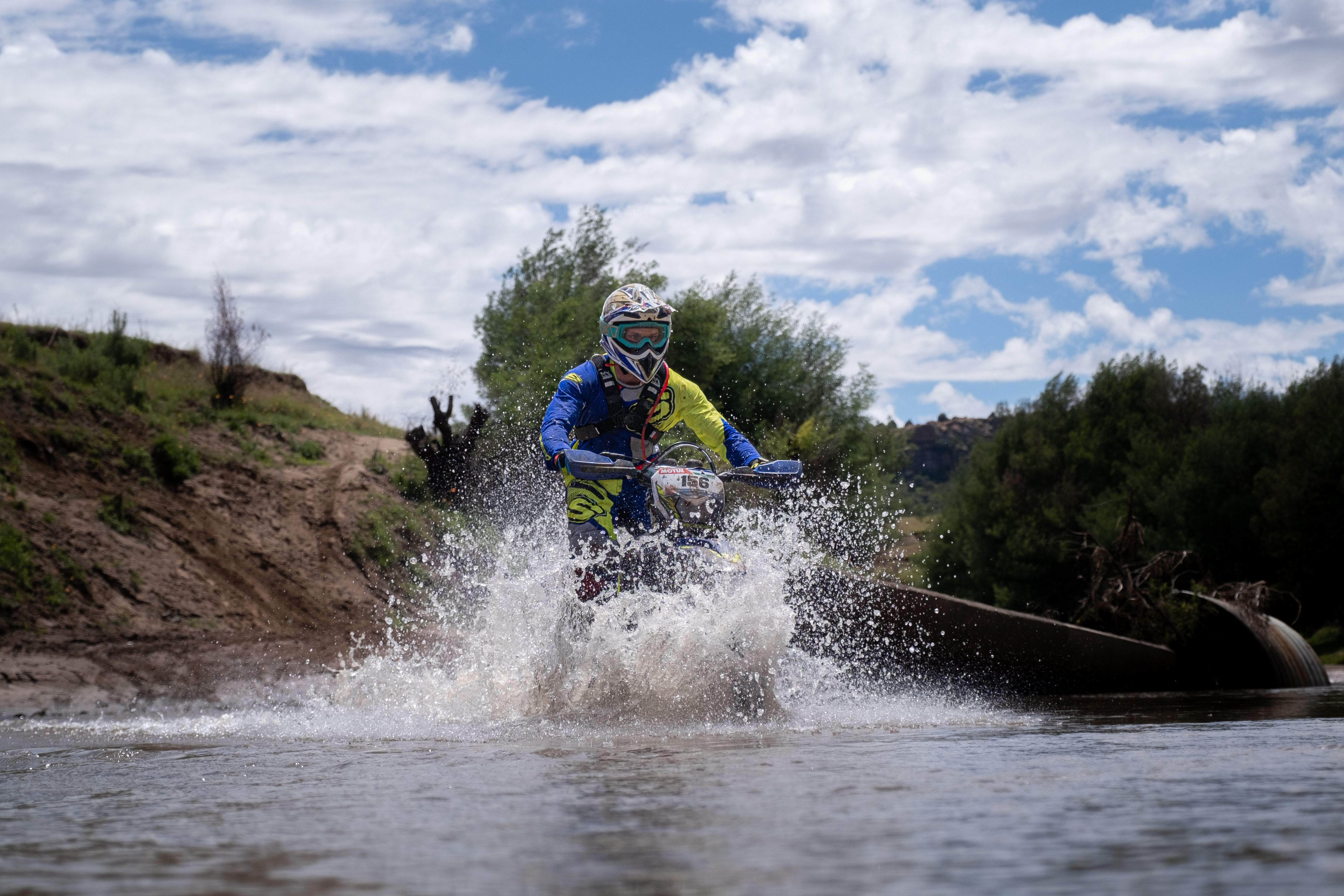 Wade Young: "A challenge for man and machine"
"I'm really happy to win my sixth Roof. It was a proper test with the challenging weather conditions and a wet Roof is always a test for the mind and body. I'm just relieved it's over and now it's time to celebrate a long year," said Young.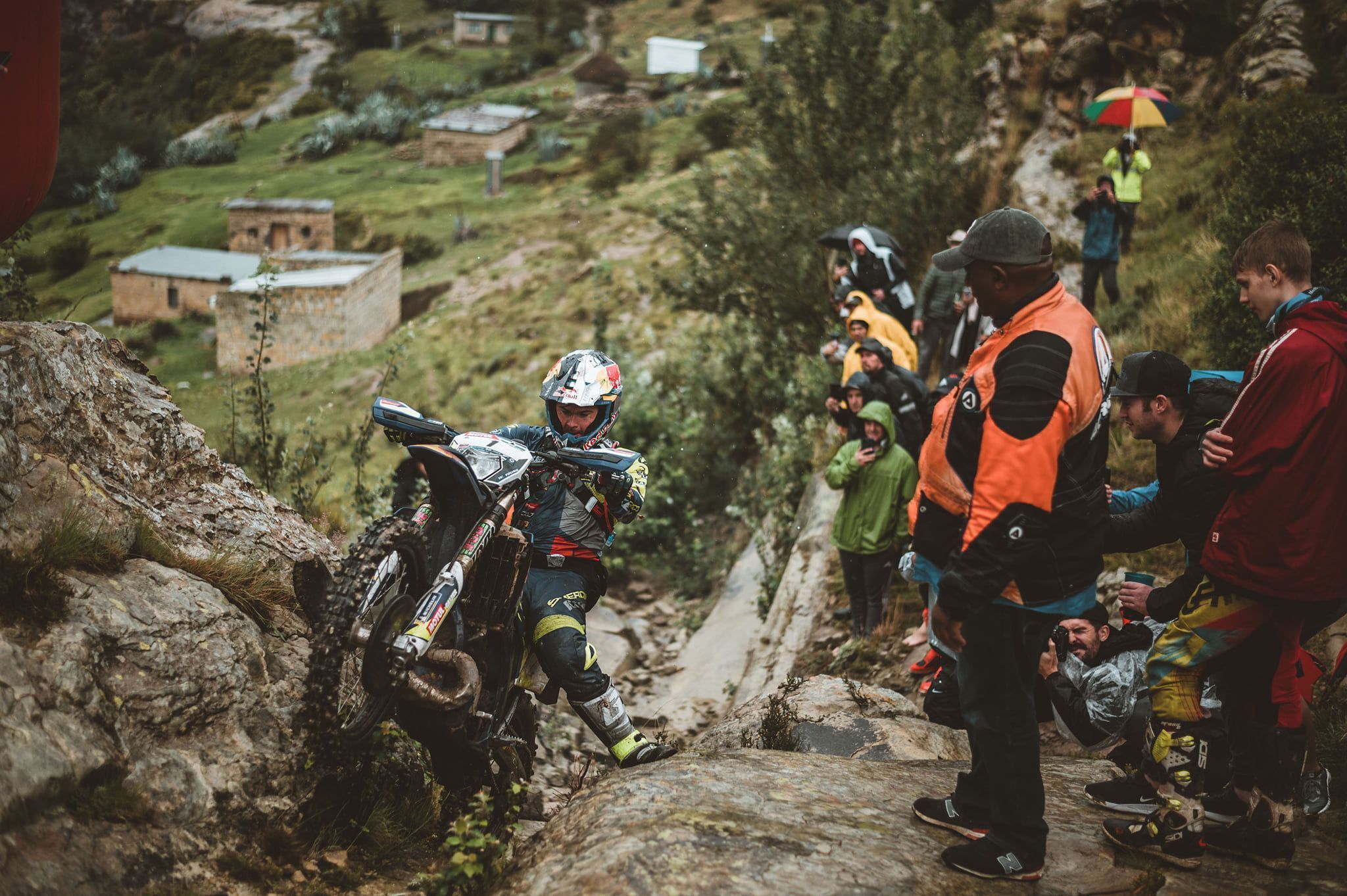 The most challenging Roof in ages
Following the treacherous conditions experienced by competitors on day one, organisers, Live Lesotho, made a change to the format for the final day to avoid riders being caught out in torrential rain once again, while still preserving the true spirit of the Roof. "On behalf of Live Lesotho, I'd like to extend my congratulations to all competitors who came and conquered this year's event," said race director Charan Moore. "I also want to thank all of our team members who worked really hard in extreme conditions to deliver this year's Motul Roof of Africa and ensure that it was a worthy successor to the iconic events of the past," he added.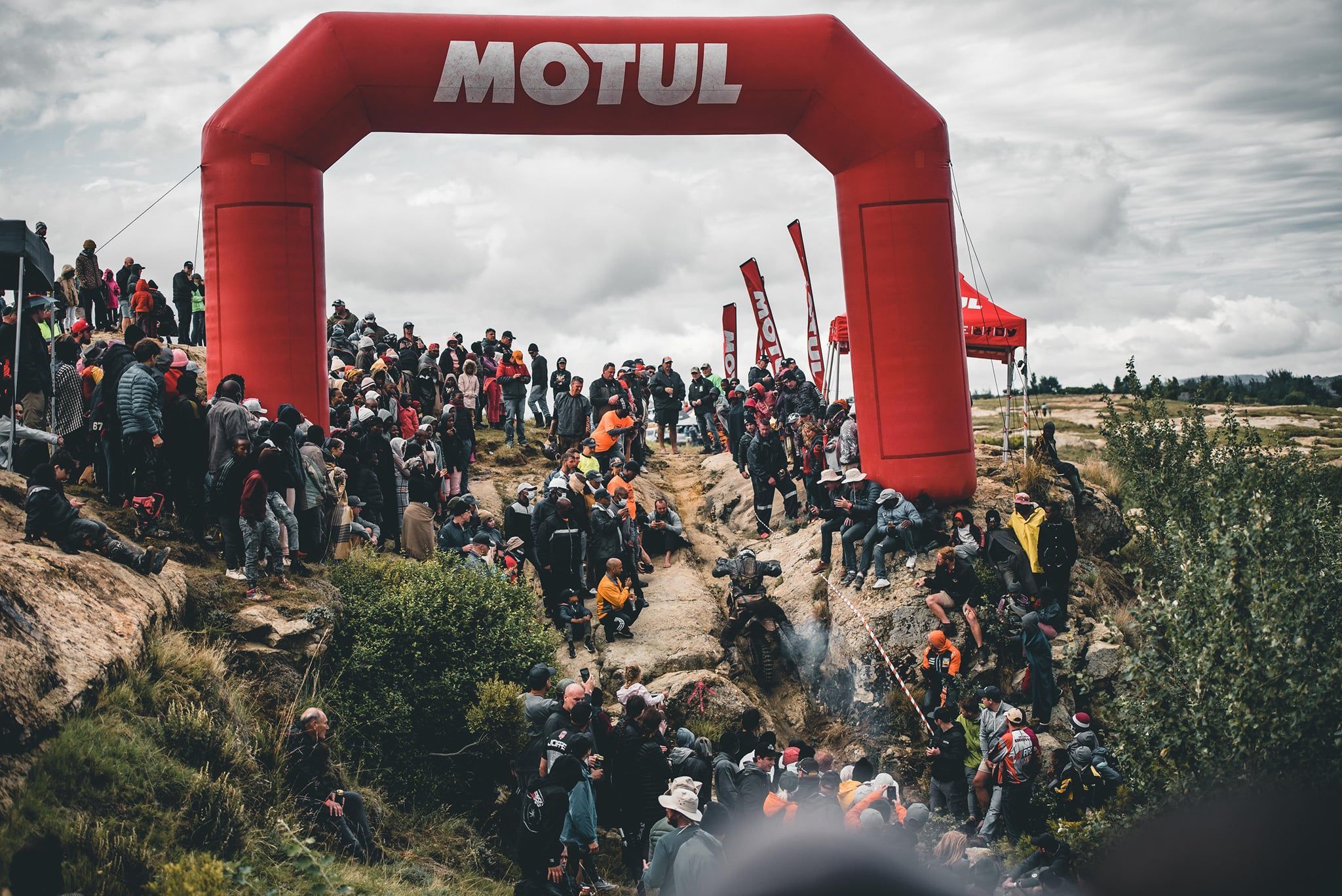 Human spirit can triumph over adversity
"I think this year's event was a very good reflection of what the Motul Roof of Africa is all about," said Mercia Jansen, Motul area manager for Southern and Eastern Africa and the Indian Ocean. "The performances of all of the riders that finished shows how the human spirit can triumph over adversity, and that's something we always celebrate at Motul." During the three-day event, Motul sponsored a bike wash facility in partnership with Eco Tanks, Goscor Power Products and with Craig Kruger and his team providing facility management. "In the true Motul spirit, together with Eco Tanks, we have once again donated these tanks to the Lesotho community for freshwater storage." she added.