Find stories, riders,
ambassadors

Motul
07 January
Pablo Copetti is the first American quad rider to ever compete in the illustrious event. Pablo has ventured with success across the Empty Quarter of the Saudi Arabian desert on board of his Yamaha, teaming up with the California-based Del Amo Motorsports/Yamaha Rally Team. We caught him after stage four for an interview.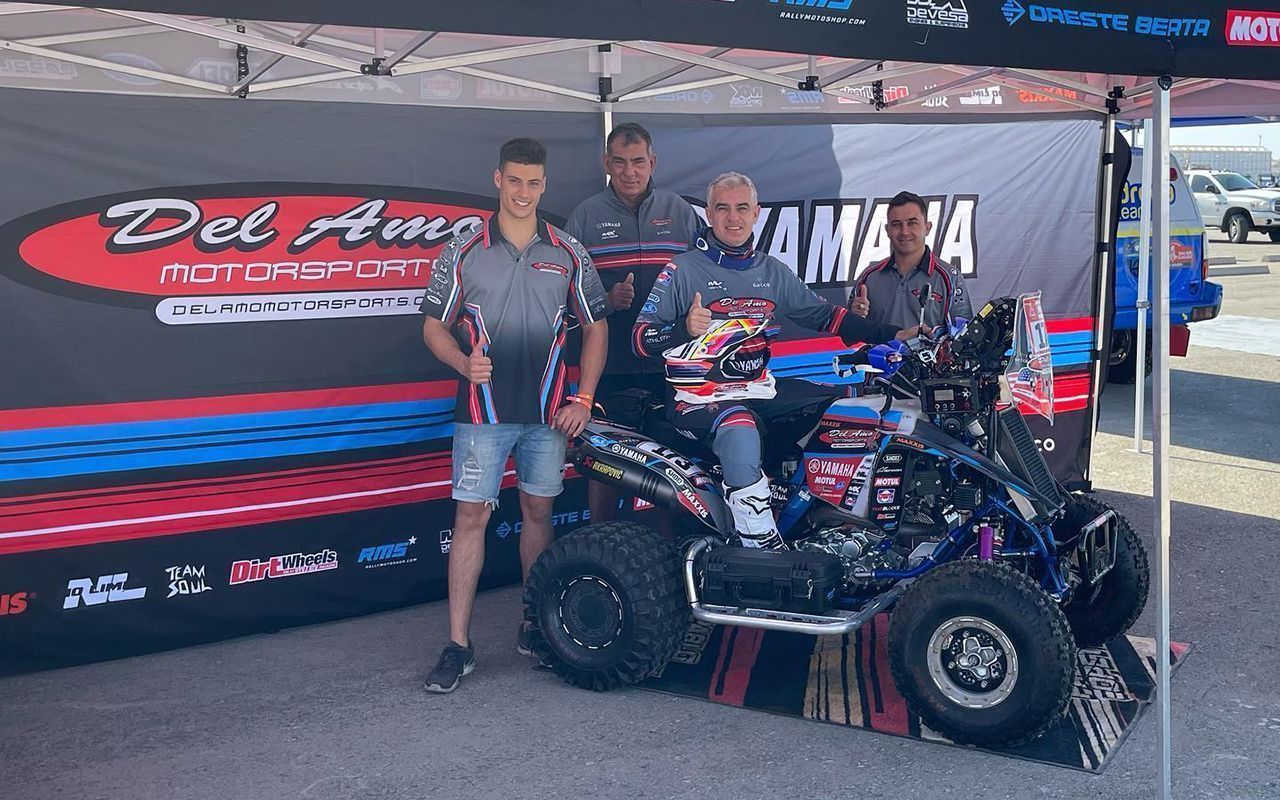 Pablo, how is the Dakar Rally going so far?
We're now at the end of stage four and it's going well. I have a strategy. I collaborate with Jimmy Lewis, my navigation trainer from the USA. He also trains Ricky Brabec. We've set up a strategy before the race. Everybody was going crazy before the prologue, and they all wanted to battle for that victory. We didn't go along with that strategy. Jimmy advised me to stay calm in the prologue and start at the back the next day, so my eagerness to fight to take the lead and overtake the competition would be harder. And it worked out perfectly. We are now in first place in our category. So yes, we're doing good. But one day you can be the best, and if you crash, you can end up last in the tournament. So, nothing is to be taken for granted in the Dakar Rally.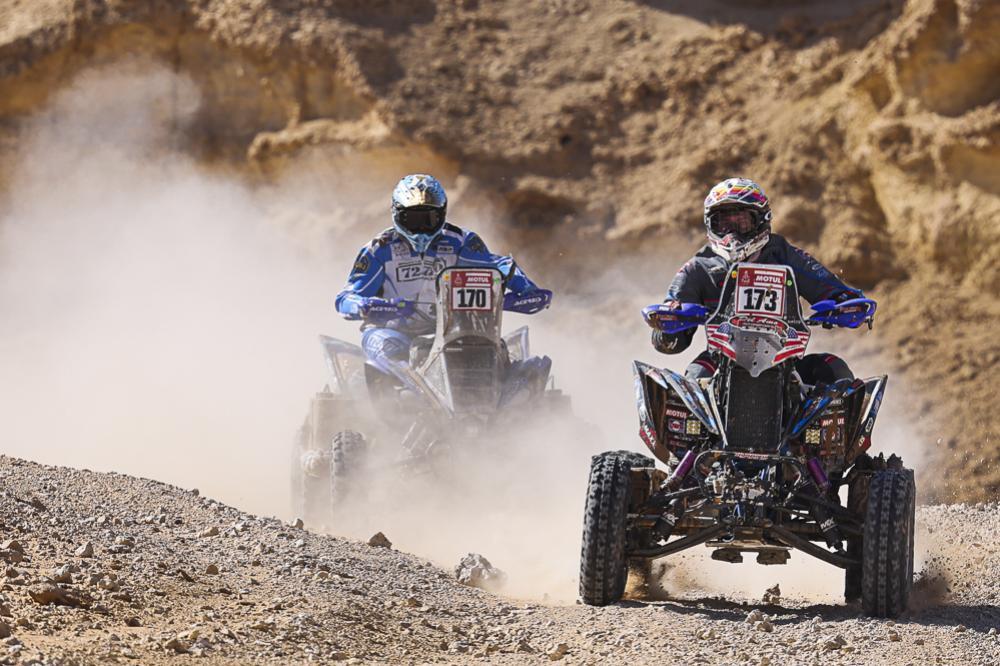 We have our Motul Racing Lab in place during every bivouac, providing oil analysis for every rider and team. How does the Motul Racing Lab help you?
In the last Dakar, thanks to the mobile lab, we realised the engine was too cold, so we made some changes. The Motul 300V is the best oil on the market. It makes a huge difference. Now the temperature is higher, so it's better for the engine. Every analysis that the Motul Racing Lab executed helps us to develop and improve our engine performance. Everything is working perfectly now. I remember using Motul in the Dakar in 2011 and the heat was so intense in South America. Thanks to Motul's products, we won a special stage because I didn't have any problems. Other riders had to stop because of heat issues.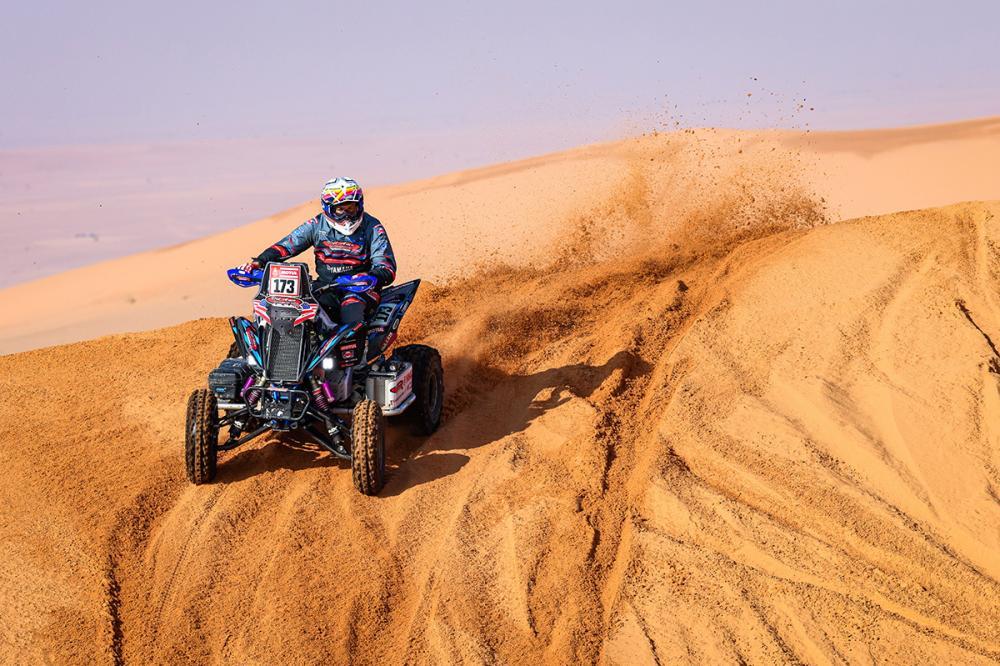 What's the schedule like for an average day in the Dakar Rally?
I wake up one hour before the start. I have breakfast, prepare everything and we take off for the road section. We then ride our special stage. After we arrive at the next bivouac, we take a shower and go to the physio. We have dinner around 6.30pm, then we have a debriefing and we go to sleep. We try to have seven or eight hours every night as it is a very tiring rally and you need to be as fit as possible every morning in order to be productive.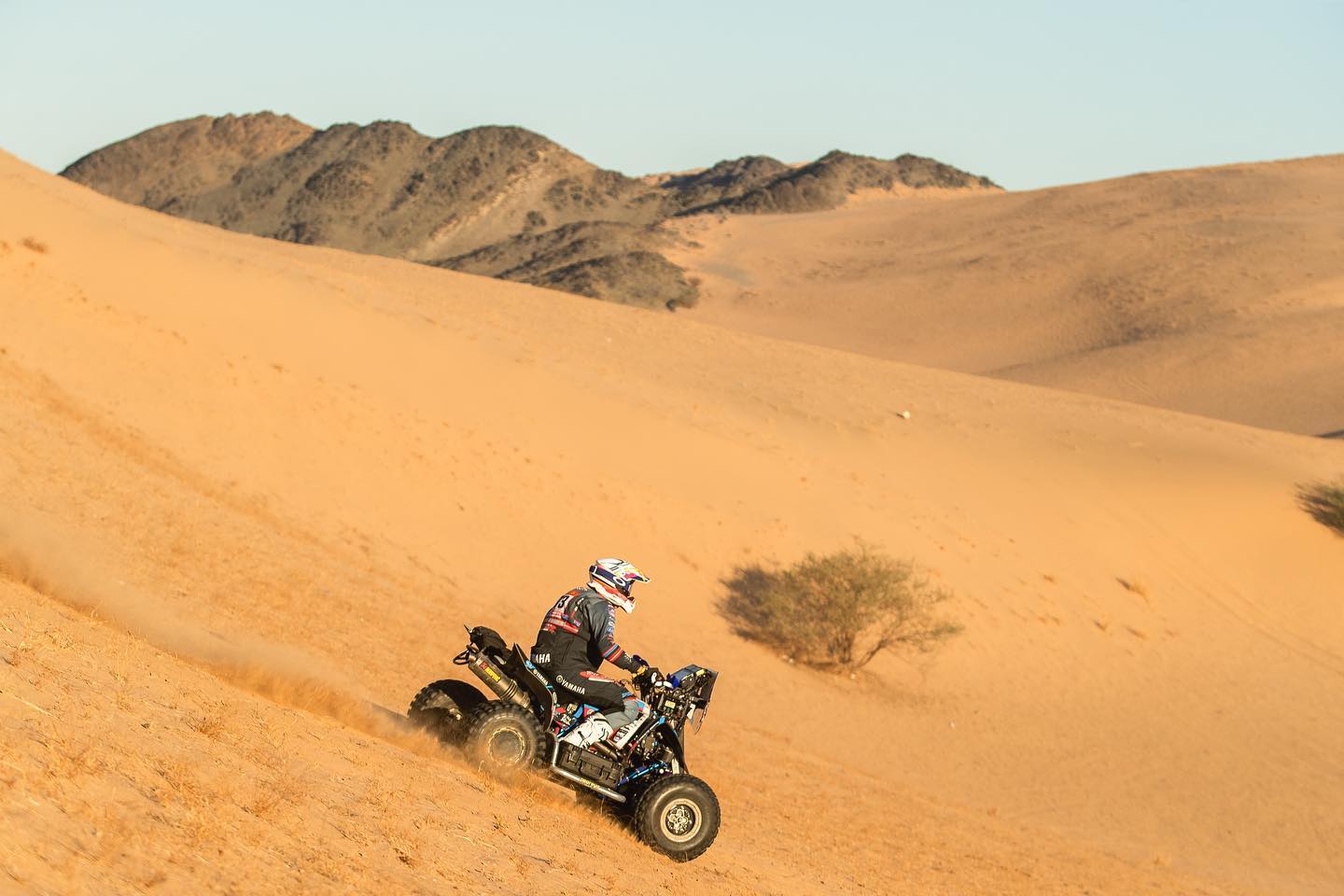 You are in a team with several other riders, how is the 'camaraderie' during the rally?
I cannot say we are close friends, but we can talk things through and help each other where we can. The quad class is very small, we are now with 21 competitors: we used to be with 50 when the Dakar Rally was organised in South America. I don't like to see a rider retire from the race, I prefer them racing and sharing the experience with me. If we need something we just ask and help each other.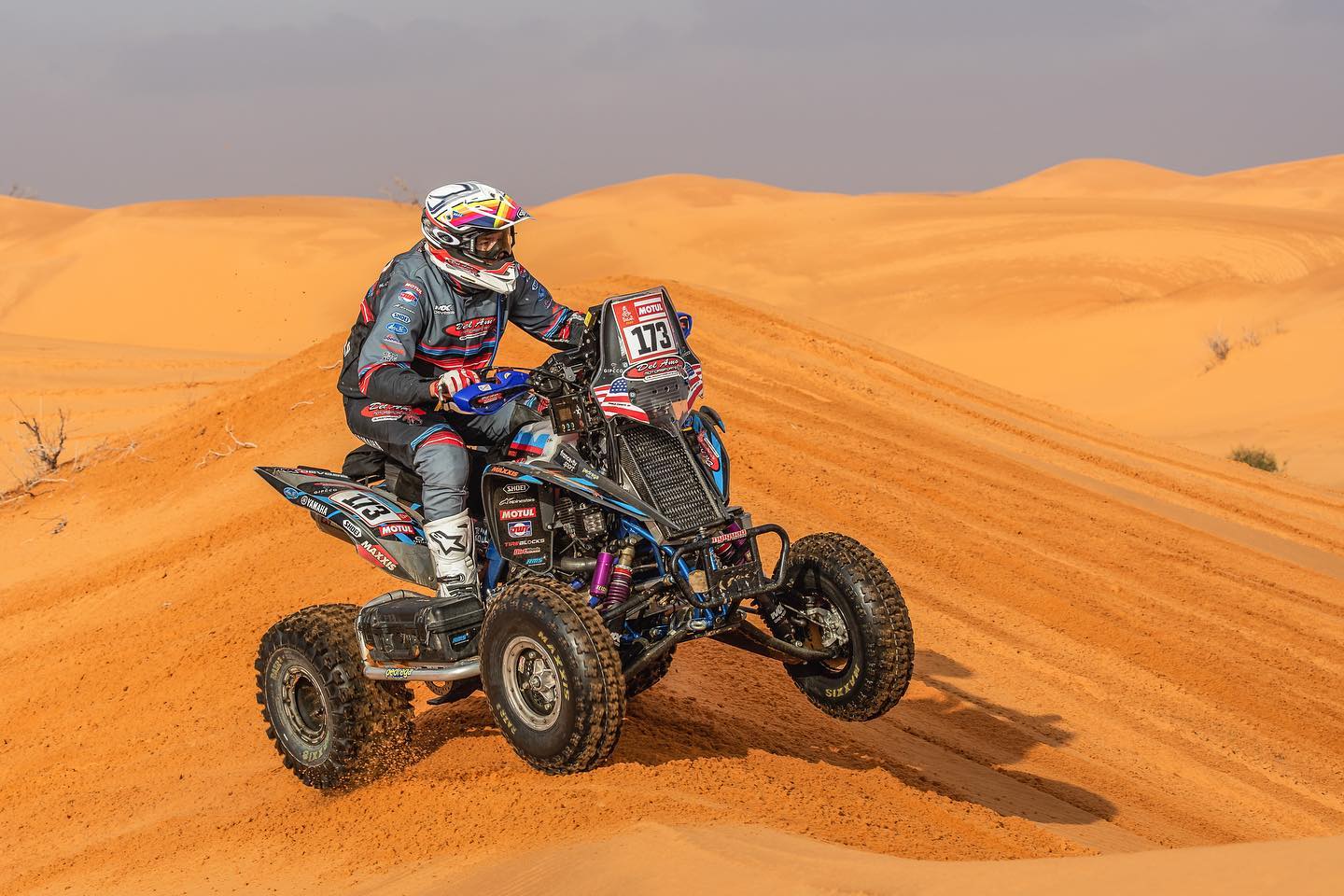 One of the last pictures we have in mind from last year is from you helping out Manu.
I know Manu since 2014 when he was still riding motocross. Of course, I like to win, but if he wins, I'm also happy. I saw him developing to a professional rider. I enjoy seeing other riders cross the finish line.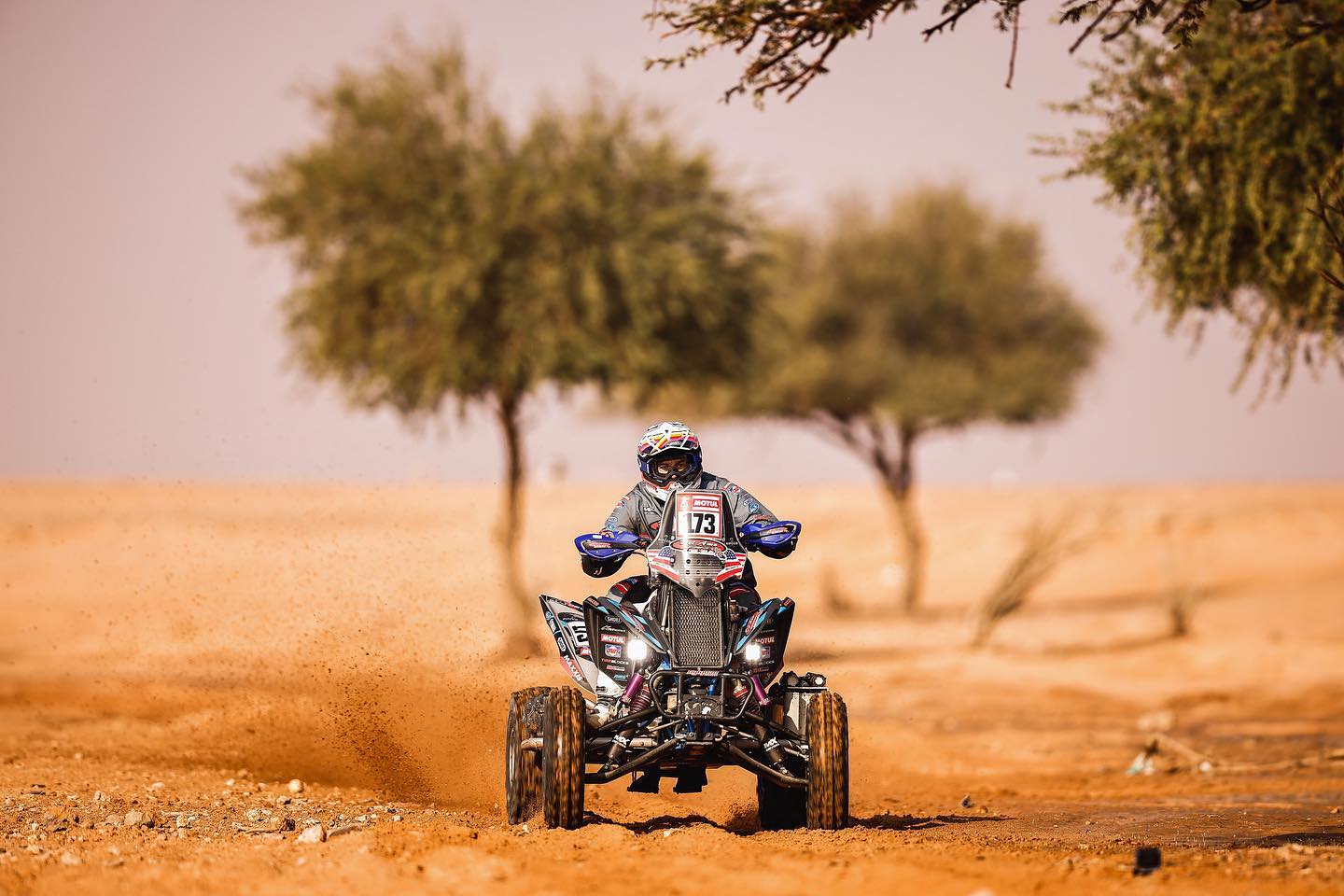 Do you have a special anecdote about this rally?
We had only four stages, but yes, it always feels special when you are in the desert, and you see the camels crossing the road. It's an unusual experience.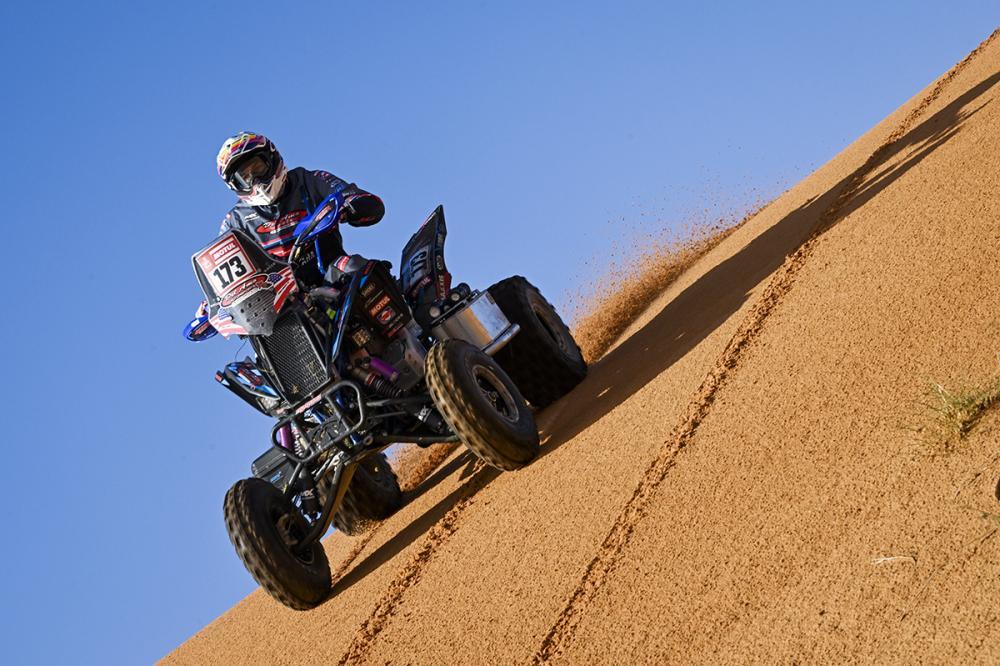 Dakar is very physical, but also a mental challenge. What keeps you going?
I have many people that support me, my team, my physical and navigation trainer, my family… who are supporting me every day. I try to be focused every day, not to answer social media… my focus is here. If not, you lose time and I prefer to invest my time wisely in extra sleep.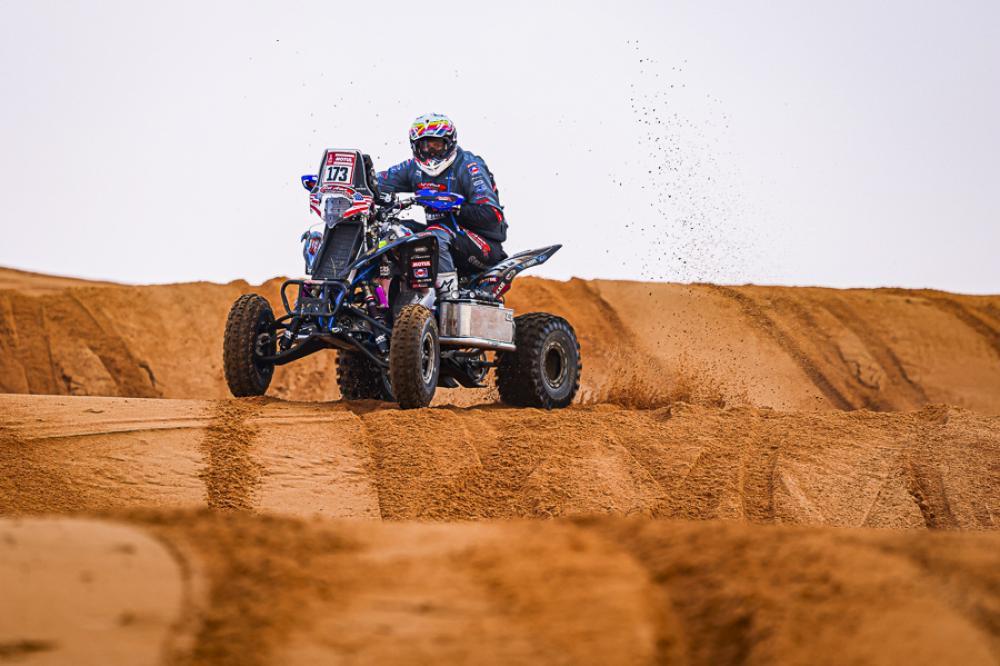 Do you have some good advice for future quad riders in the Dakar Rally?
First, the quad is a fast and heavy vehicle. So, you must train hard to learn how to master it. Try to train with a coach, and to compete in as many races as possible before entering the Dakar Rally. Because this really is the toughest race in the world. You must be prepared for that.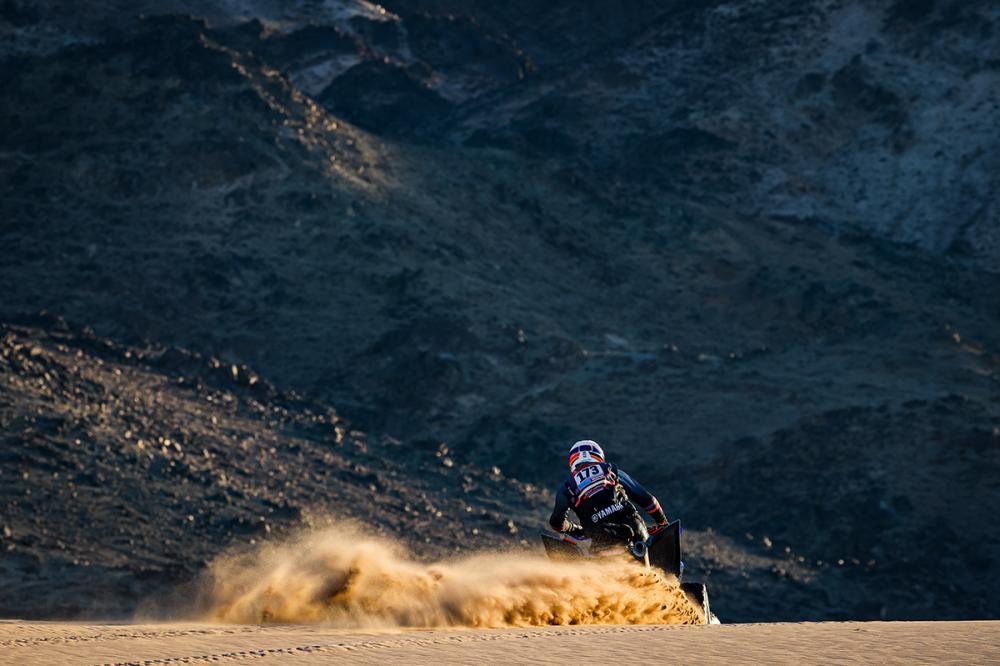 How can you prepare this Dakar rally with the previous one, although we are only four stages in so far?
This is my tenth Dakar Rally. The South American edition was totally different, because of the terrain and the weather was very different. Compared to last year, this edition is sandier. Last year we had a lot of rocks. But I like to have a good mix of both.
© Pictures: ASO / DPI