Find stories, riders,
ambassadors

Motul
13 January
The 2022 Dakar Rally enters its final stretch with the frontrunners positioning themselves before the final showdown. The Honda Racing Team and Motul have been successful technical partners for many years now. Motul is one of Honda's crucial technical partners, ensuring the internal protection of the highly stressed racing engines and the outside lubrication of all mechanical parts. Because of this close cooperation, Motul is very pleased to see the benefits of the partnership in the 2022 Dakar Rally, which is reaching its final stages. During stage 10 for the Monster Energy Honda Team, Quintanilla moved into the rally's virtual final podium, while Joan Barreda finished third on the stage. Here's a quick recap of the action so far.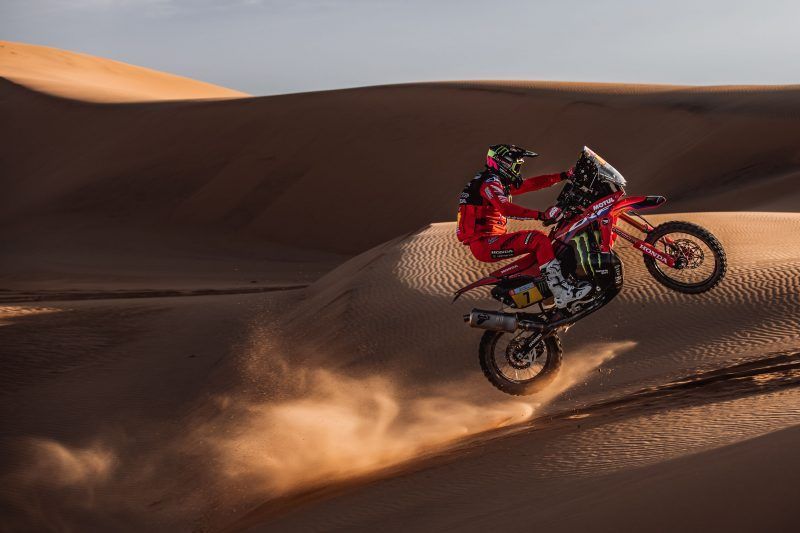 With just two days left to run, competitors were looking to play their best hand on stage 10 – for the most part a fast-paced, navigation-focused route across 375 kilometres against the clock. The high number of parallel tracks made it a tough task for some of the riders, who were forced to make split-second decisions about which path to follow. A total of 759 kilometres were completed from Wadi Ad-Dawasir to Bisha including the special stage and liaison sections. Fortunately, all four Monster Energy Honda Team riders aboard their Honda CRF450 Rally bikes, made it back, problem-free, to the final bivouac of the Dakar 2022.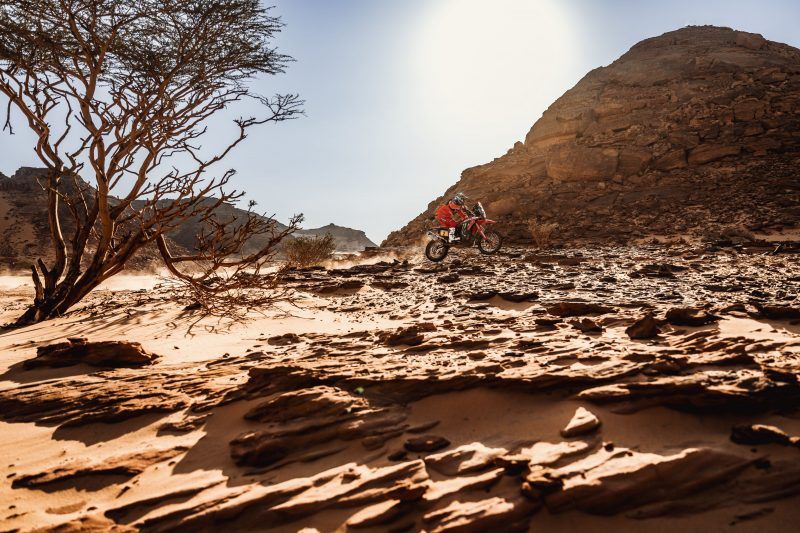 Monster Energy Honda Team's Spanish rider Joan Barreda set a fine pace and, despite a minor mistake that forced him to have to retrace several kilometres, finished third. However, a subsequent penalty of two minutes for speeding in a transfer zone left him fifth in the overall standings, 8mins 47secs behind the leader.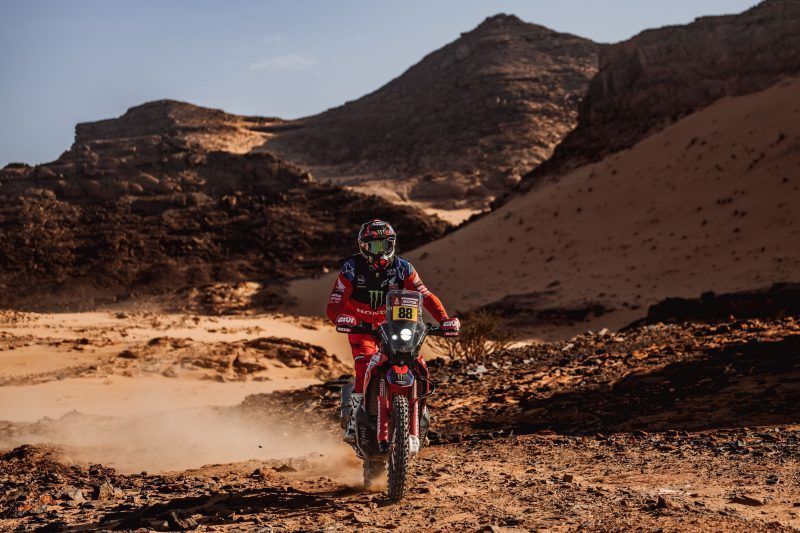 Pablo Quintanilla, 10th on the day, moved up into second place in the overall rally standings with just two days left to go before the rally ends in Jeddah. The Chilean carved out notable times throughout the stage, pulling ahead at the start, before eventually dropping seven minutes to the day's winner. Tomorrow, on the Bisha loop, his goal will be to finish as far ahead as possible. In the general standings, Pablo, who received a one-minute penalty, holds second with 5mins 15secs behind the leader.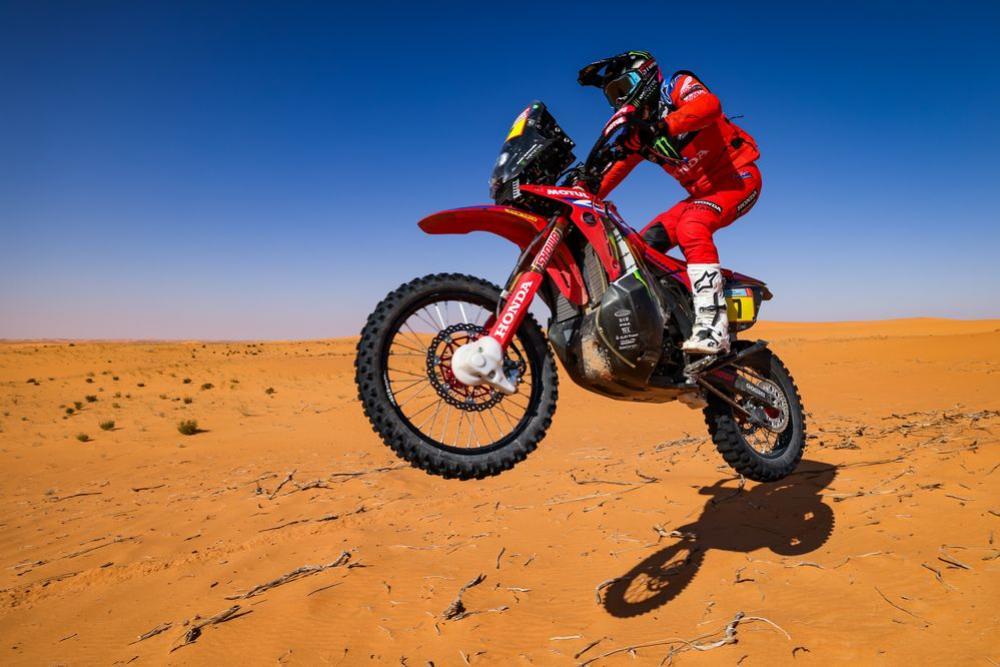 Thursday's stage: one of the most interesting special stages of recent years
Thursday will undoubtedly be one of the most interesting special stages of recent years, where several riders will make their bids for a final podium place in Jeddah on Friday. The battle will be epic. The loop to the Bisha bivouac will feature a total of 346 kilometres of timed sections. Large helpings of sand and dunes will be present so this should be the most decisive stage of the Dakar 2022.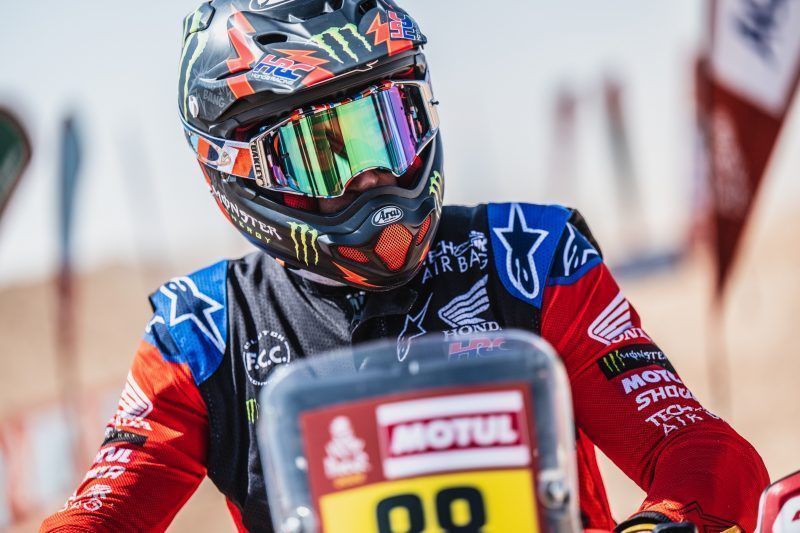 Earlier this year, the Monster Energy Honda Team sporting manager said:
"First, we would like to thank our partner Motul for the excellent collaboration on this big adventure. Without them, it would not have been possible to be in the position we are today. In my opinion, it makes the best products available on the market for our bikes and other vehicles. Also, the Motul Racing Lab helps a lot in Dakar, not only for us, but for all the competitors and riders. The oil analysis helps to detect potential or current engine issues. Our mechanics appreciate all Motul products, not only the racing oils, but also all other lubricants for the chain, suspension and the cleaning products. The fine sand from the dunes is quite a challenge for man and machine! That's when the Motul products step in to get the mechanical parts greased and ready for the next rally day."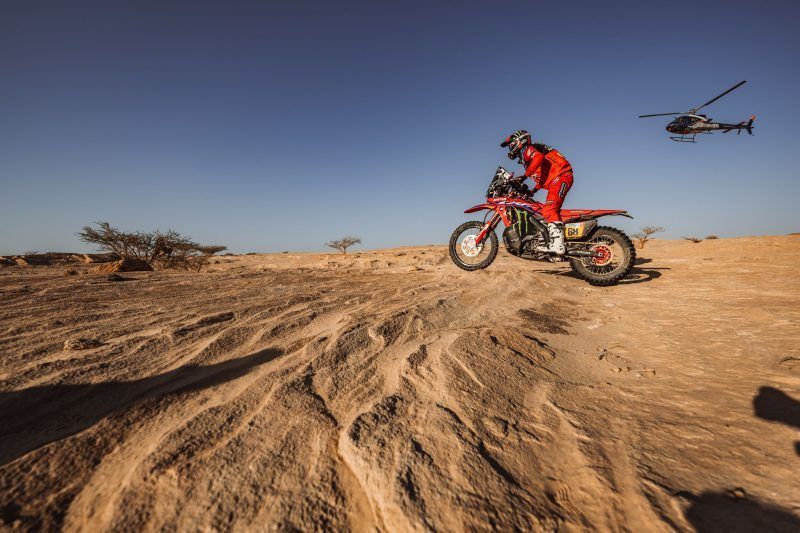 The riders commented on Wednesday:
Ricky Brabec: "Today was good"
"This was stage 10, so we're almost at the finish. I was up front with Nacho most of the day. We made a slight mistake, which cost a little time, but in the end, it was perfect for us because we are in a good spot for stage 11, which is supposed to be tricky. Like we said before, we don't know which stage is tricky and which is not. It's up in the air as far as strategy goes. Tomorrow we are in a good spot to push and see what we must do. I'm very happy with this. The team's doing a good job. After tomorrow we will know exactly where we'll finish. I feel we have a lot of energy, so we'll do our best."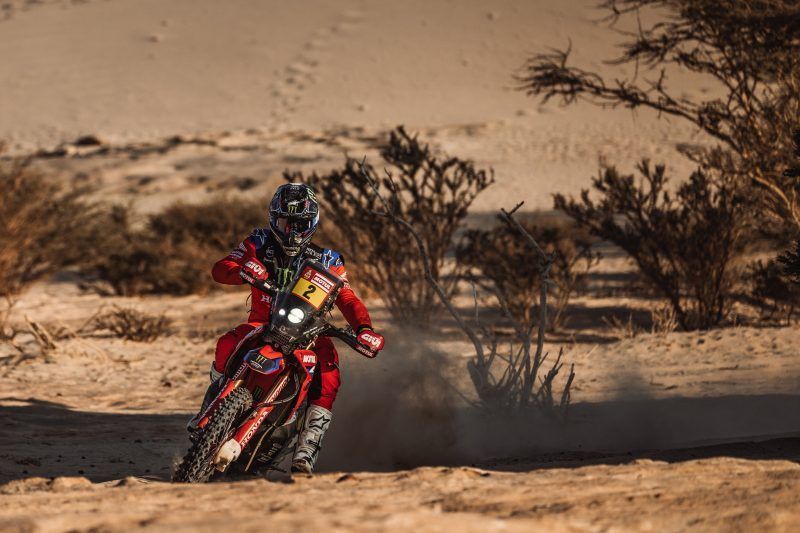 Pablo Quintanilla: "I'm happy; it was a good day"
"Today it was important to manage the race well ahead of tomorrow's stage which will be key to defining this Dakar. I had some references from the riders in front of me and I tried to manage it in the best way possible, so as not to lose time and to be able to start from a good position tomorrow. I think it went well. The race is still open, and tomorrow will be an intense day, where we will have to push all day long. We're going to try to rest now so that we are in good shape for tomorrow's stage."

José Ignacio Cornejo: "It was difficult today"
"I knew that I would have to open the track and that it would be complicated. I was doing well until I arrived before the refueling in a complex area and I lost a bit of time. Then I tried not to lose my concentration and to keep a good pace to finish the stage well, making up some of the lost time. Tomorrow will be tough, and it will be good to start from behind. I think we can recover a few more positions in the general standings."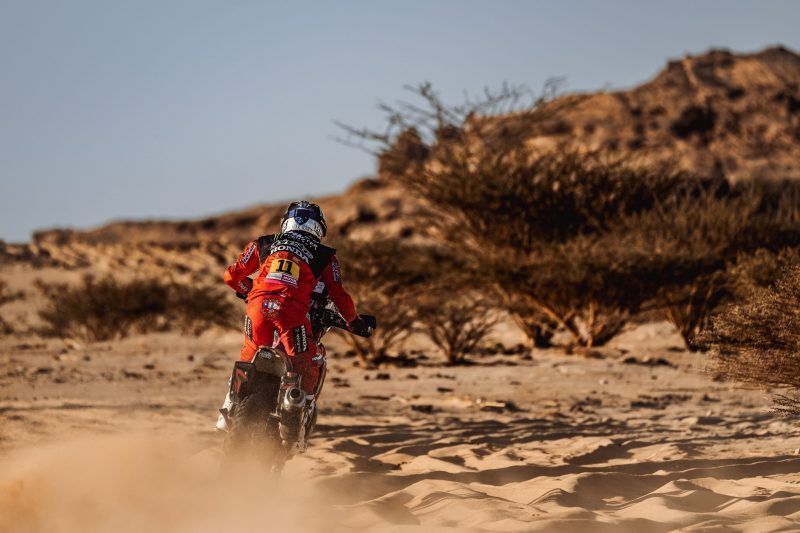 Joan Barreda: "It was a complicated stage"
"Especially in terms of navigation, where I had to turn back a few kilometres to find a waypoint. In the end, I found some good pace to attack over the final kilometres. I saw that there were strategies from some other riders... I also picked up a penalty at the entrance of a controlled zone when I lost concentration. I'm not sure what the penalty will be. I'm not sure how it all went, but it was a stage from which we had to salvage something. I don't think I'm in a bad position for tomorrow, but it won't be easy: there will be a lot of sand and plenty of dunes... I'm going to give it everything I've got for the two remaining days."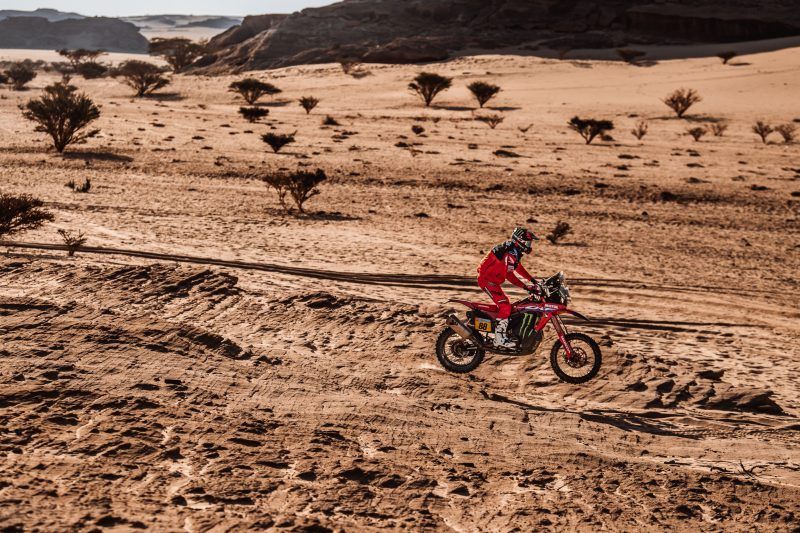 © Pictures: ASO / DPI / HRC