Find stories, riders,
ambassadors

Motul
20 January
Two weeks of the most intense endurance racing is going to take its toll on any machine. Add in the unique landscape of Saudi Arabia, with its mountainous sand dunes and extremes of temperature, and it's easy to see why the Dakar Rally is an event that puts an enormous strain on the bikes and cars that participate. Just getting to the end of the Dakar is an achievement in itself, nevermind putting a hallowed step onto the podium. At events such as the Dakar, Motul brings along its Motul Racing Lab, a rolling laboratory on wheels that offers free lubricant analysis to all competitors, helping them spot potential problems before they wreck the riders' race. After all, to win any race, first you have to finish. Let's take a look at some of the ways the Motul Racing Lab has been helping teams.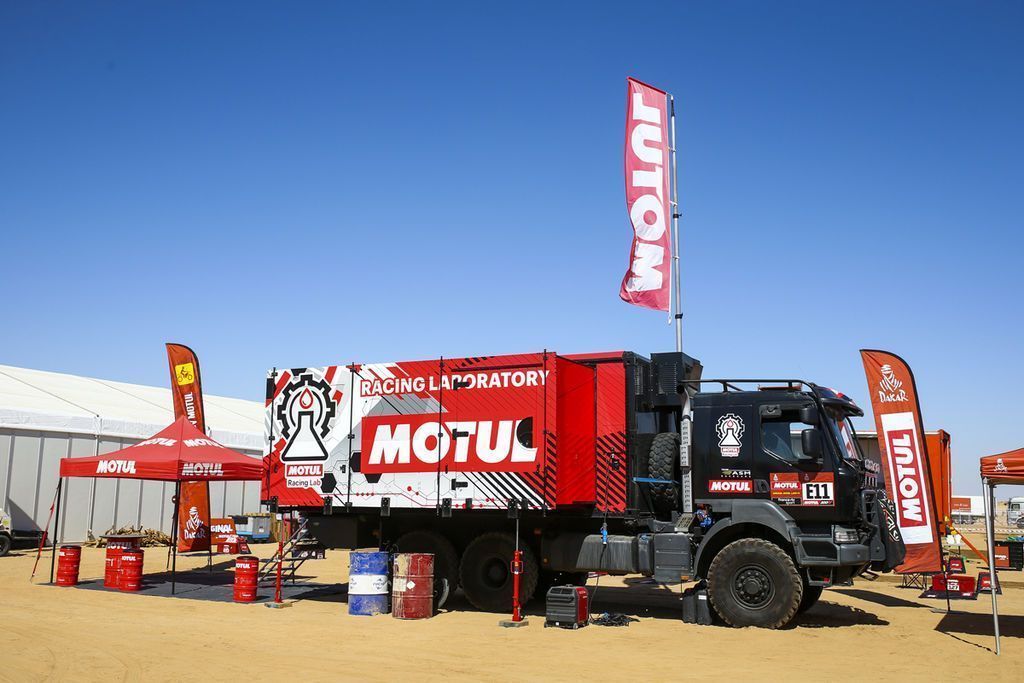 What is the Motul Racing Lab?
"The Motul Racing Lab is a mobile laboratory that we bring to the most extreme events that we support," said Camilo Polimeni, Motul group motorsport manager. "Engine oil is like the blood in a human body. Anything that's wrong on a human body can be seen with a blood test. Anything that's wrong with an engine can be seen with an oil analysis. The Motul Racing Lab has travelled with us quite far and there's millions of stories around it.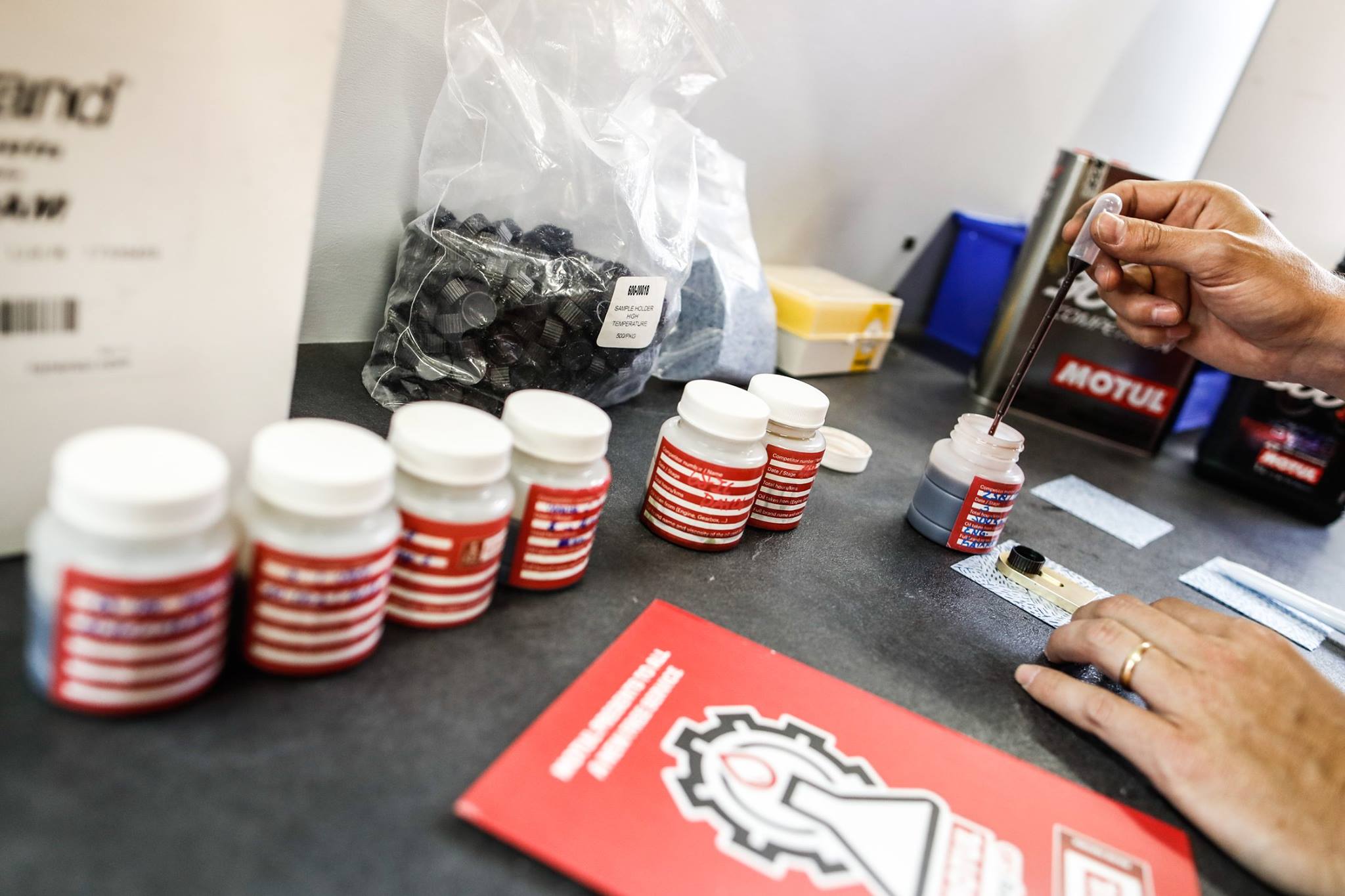 How does the Motul Racing Lab work?
The Motul Racing Lab takes an oil analysis, which is then used to search for metal elements that could indicate premature or accelerated engine wear. It can also analyse gearbox oil, hydraulic fluids, and other lubricants such as those used in a differential.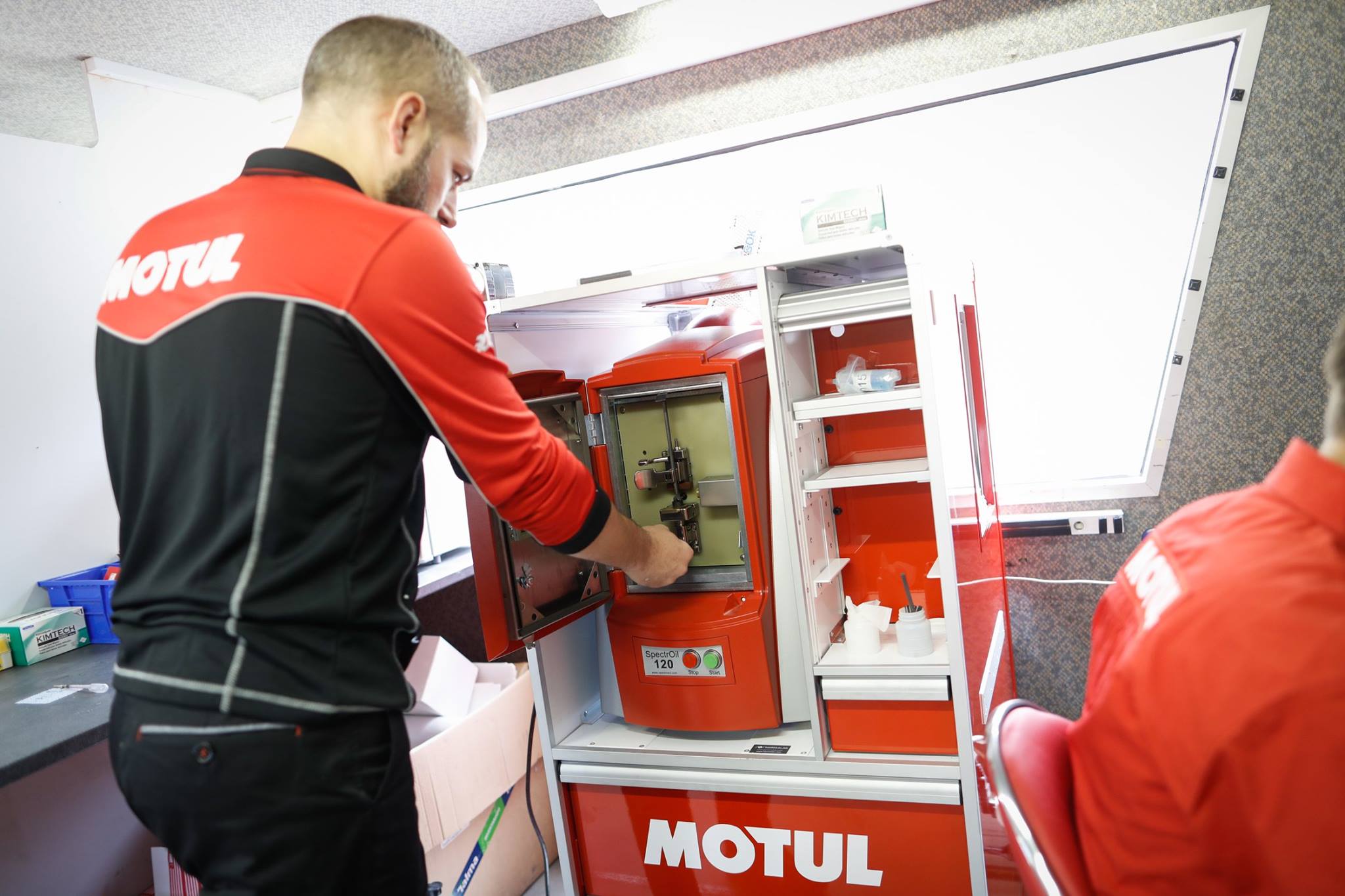 Céline Danion, a chemist in Motul's R&D department, said: "The Motul Racing Lab uses three devices: a spectrophotometer, which detects all types of elements to see if there is abnormal wear in engine parts. The second is a viscosimeter, which measures the viscosity, the main property of oil. The third is an infrared device that determines if oil is oxidised and if there is contamination. All these devices require a little amount of oil, and the analysis takes less than five minutes. We print a report of the results and give this to the competitor. But we also help them fix the problems, talking with them and finding out what the origin of the problem is."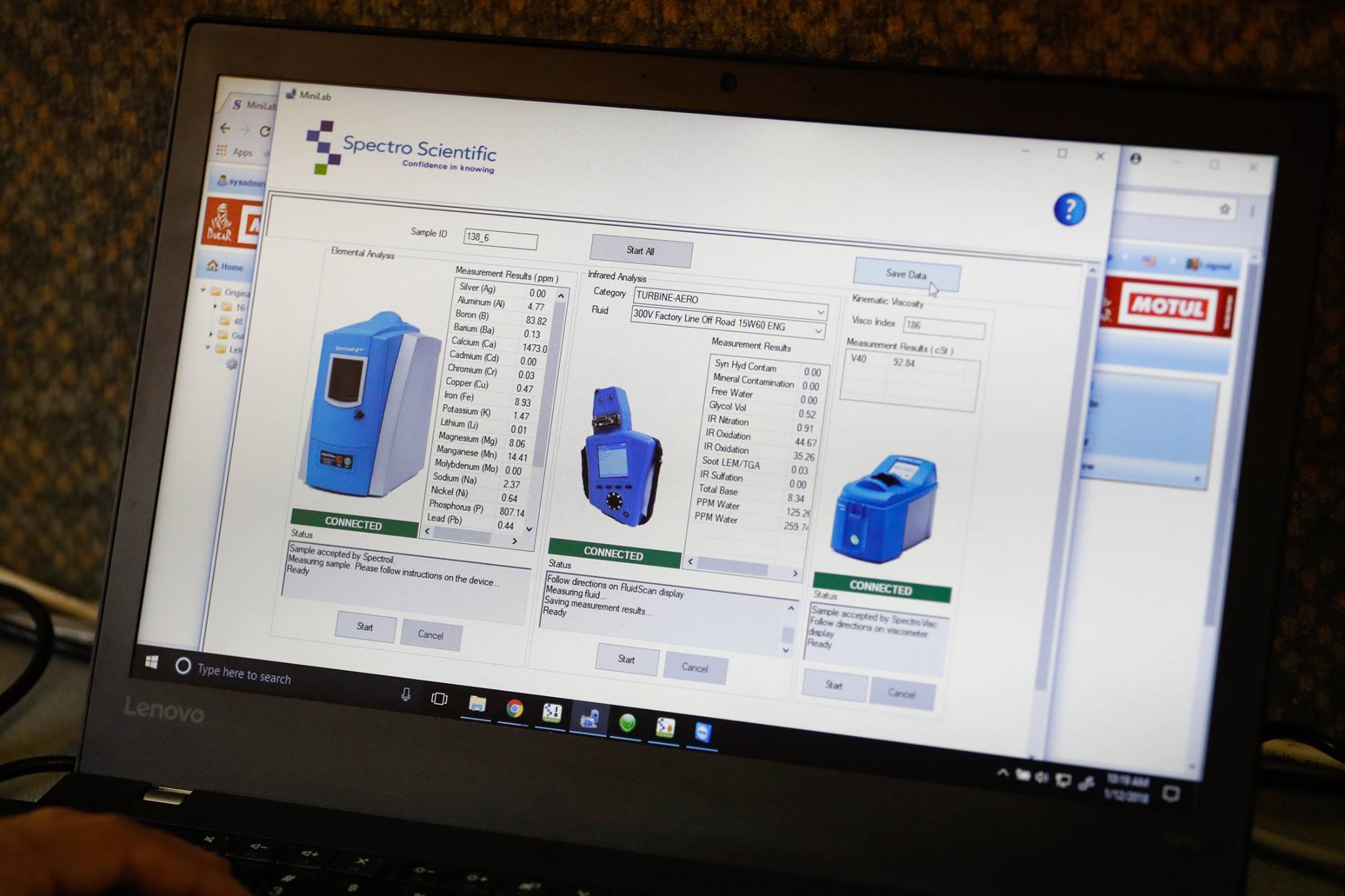 How does the Motul Racing Lab help pilots on the ground? Can you share any examples?
Dieter Michels, Motul group technical expert, said: "One that happened not so long ago was a bike rider who came to us after a very long stage. He brought an oil sample that we analysed in our lab. And the results showed quite a lot of water inside, which wasn't supposed to be there. So, we asked ourselves, "where is this water coming from?". We had a closer look with the mechanic, and he said there isn't a leak and didn't know where the water was coming from. It was quite weird. The engine was running normally. It wasn't overheating. There wasn't any white smoke coming out of the exhaust. The rider had to go out early the next morning and it was getting late. The idea we came up with was to use Motul Radiator Stop Leak, which can close tiny little holes and stop leaks in the water circuit. The next morning the pilot started and made it all the way to the next stage without any trouble."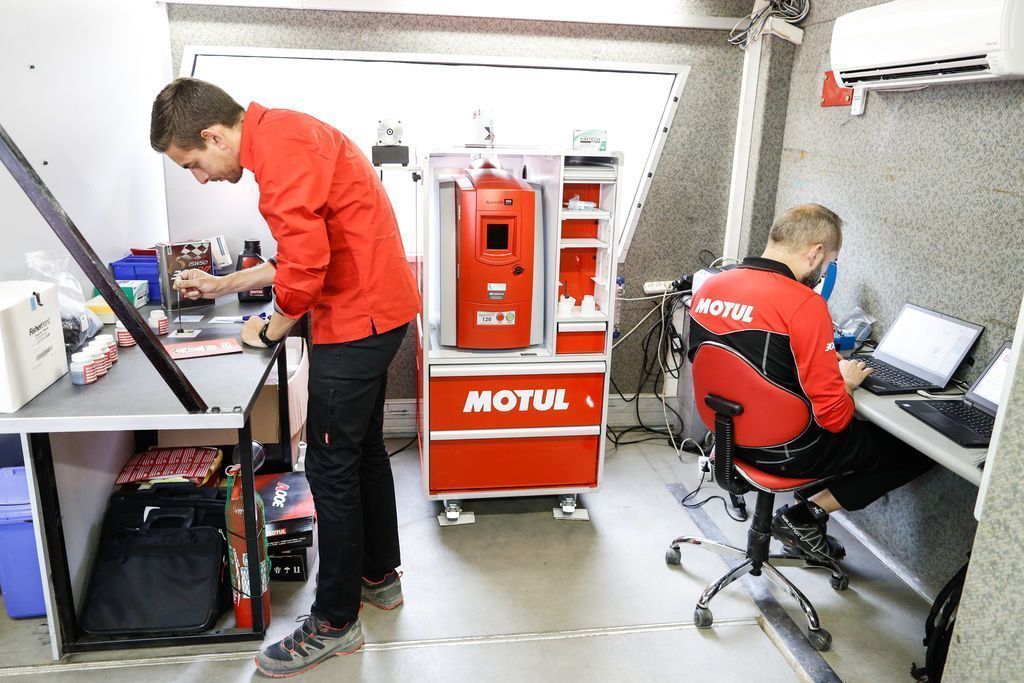 Camilo added: "This is basically the reason why we have the lab on site. It allows us to have research and development to produce new products, but the fact that we can help the riders with solutions to problems in a short space of time allowed this rider specifically to finish the Dakar."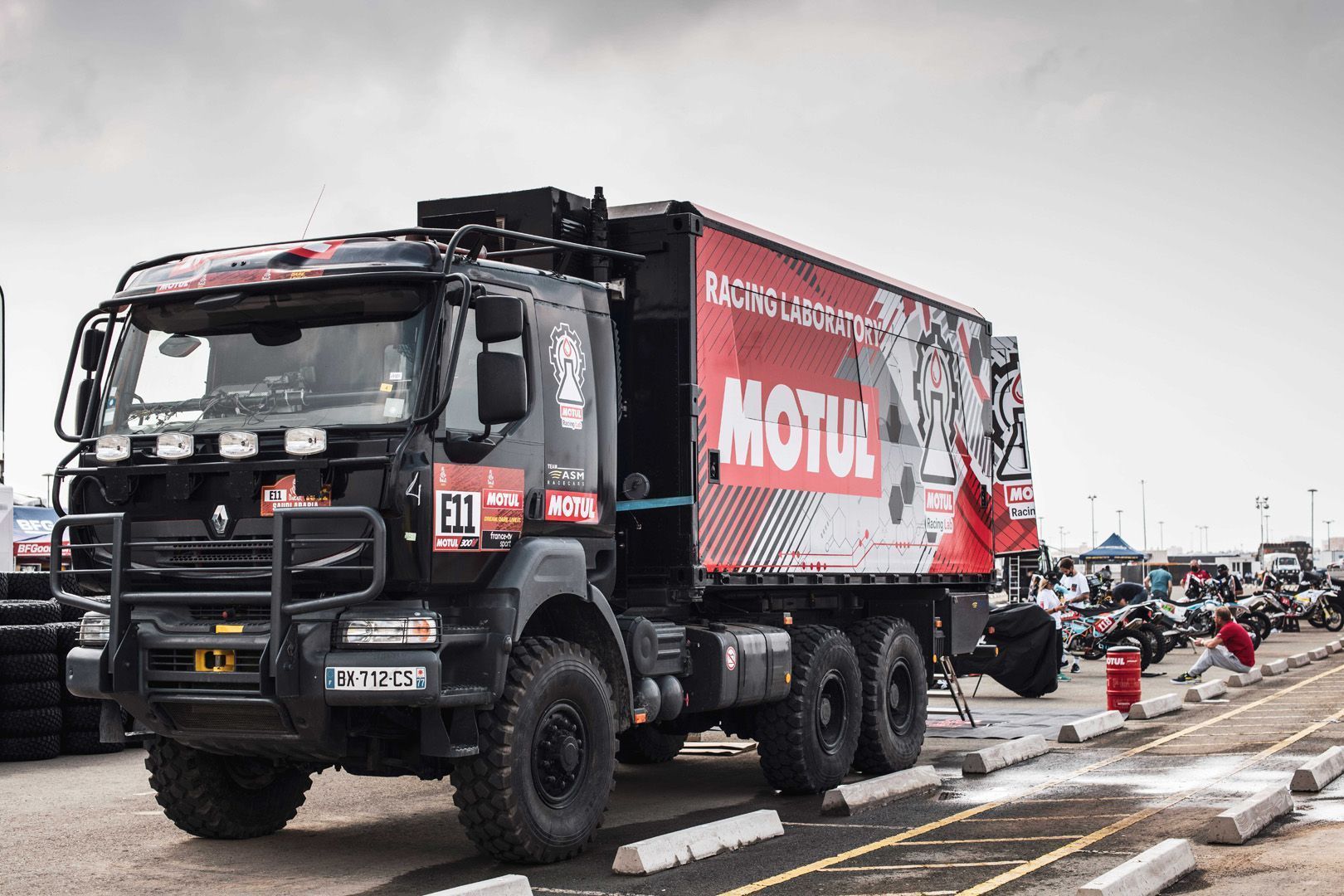 Roland Basso, a competitor driving a Toyota Land Cruiser at this year's Dakar, feels the Motul Racing Lab is hugely beneficial: "We think the support Motul is providing is very helpful. The analysis is avoiding our engines breaking, so we think that's very interesting."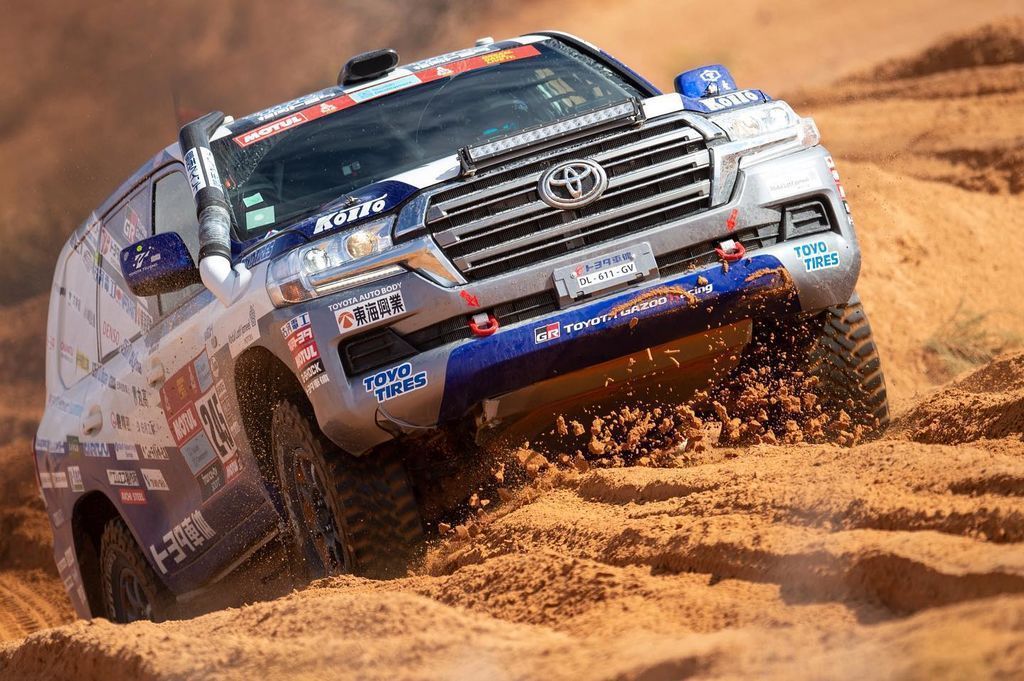 Mathieu Serradori, who finished seventh in this year's Dakar in the car category, added: "The gearbox, the engine, the cooling circuits, the shock absorbers and so on suffer a lot from the jumps, holes, sand, dust and extremely hot temperatures of the Saudi desert. We have the constant technical analysis of the Motul Racing Lab and the Motul engineers on our side, which gives us unique insights to prevent possible failures and detect engine stress. This is very helpful in terms of performance and reliability."