Find stories, riders,
ambassadors

Motul
07 March
Emma Bristow shouldn't need any introduction. The Sherco factory rider has claimed seven straight FIM Trial World Championships. This matches the record of British hero Dougie Lampkin and leaves most other historic trial champions in her shadow. As Motul has a very close collaboration with the Sherco factory and Emma is one of the power women that deserves to be put in the spotlight, we chatted with her about her passion for trial.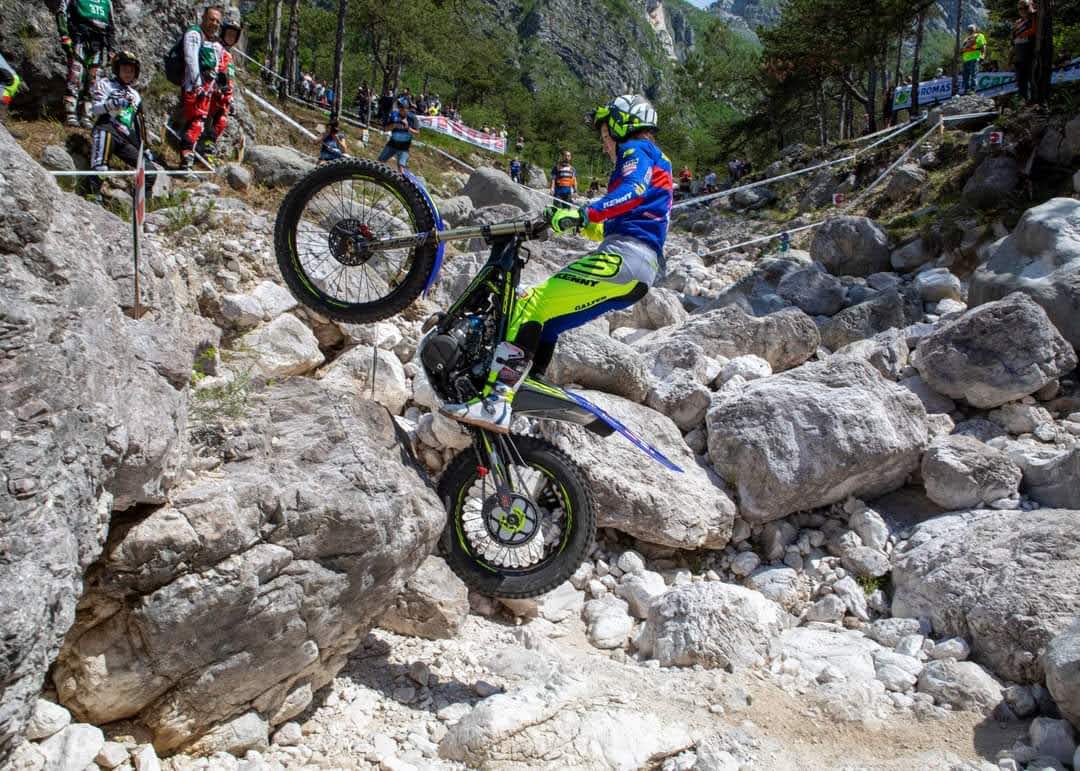 Emma, please explain what you do in motorsport?
I'm a professional rider in the Sherco factory team. The sport which I compete in is trial riding, which requires balance, strength, determination, and confidence. I have won seven women's world championships and I have deep desire and passion to win more!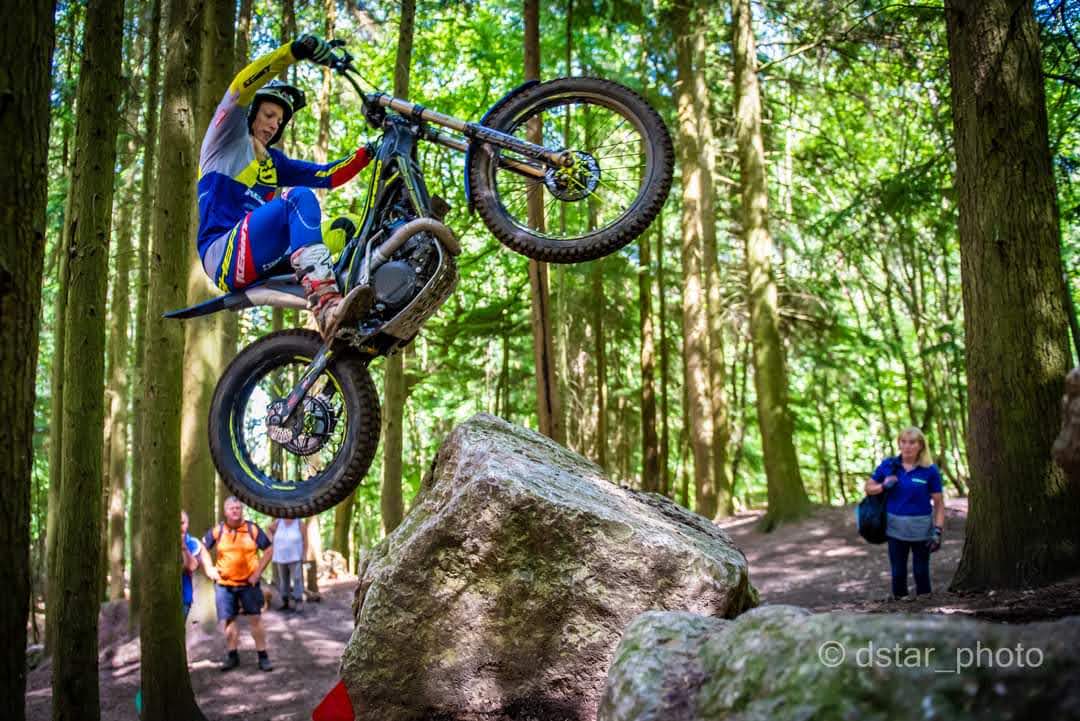 How did you get into it?
I feel really lucky to have found this sport. It's something which has been a huge part of my life since I was four years old. I was introduced to motorcycles by my family and always have good memories of riding at the weekends with my brother, cousins, and uncles. As a young girl I competed in local competitions for fun and enjoyed trying to improve my results whenever I rode, but most importantly I had fun and always came home happy after riding my bike. I then began to ride more and train more, where I improved my skills and techniques which gave me the confidence to ride in the British championship competitions. I definitely had the motorcycling bug, and my next chapter was to travel and compete in the world championships at 15 years old. Lots of hard work, blood, sweat, and tears followed next as I really wanted to achieve something which I never knew was possible - win world titles and put my name in the record book.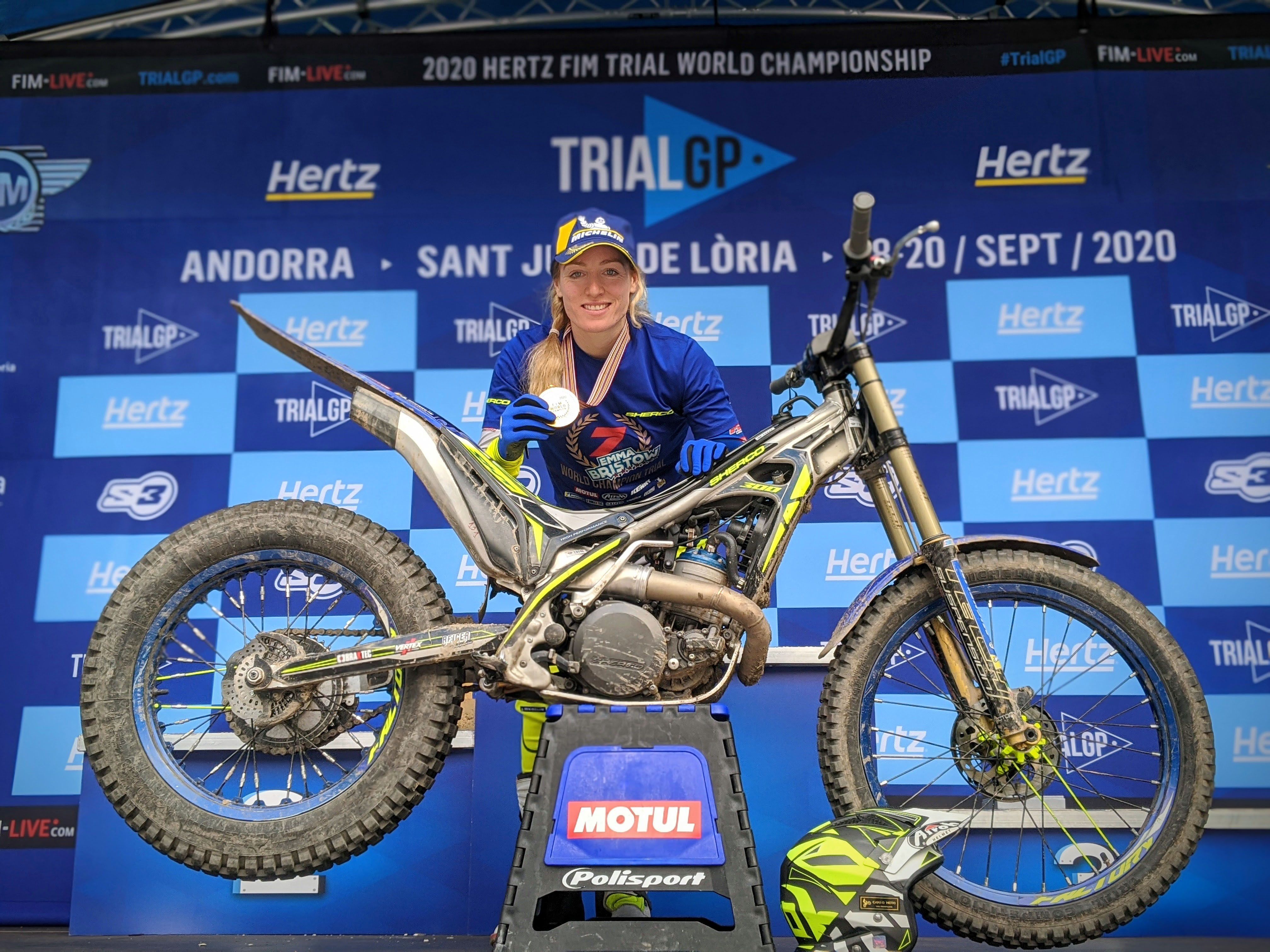 You work in quite a male dominated field. How difficult was it to break through?
Yes, it's true that the majority of riders and competitors are male, but this never deterred me from competing or wanting to ride. I understand that to challenge at any sport at a high level requires lots of time, commitment and practice, no matter which gender you are. For a long time, I didn't even realise there was a British and world championship for women – this was before the times of social media, so it was difficult to get in touch with girls who rode too. At times it has been difficult and sometimes I feel physically not as strong as the boys. To try and tackle this I work hard at the gym and try to stay in the best physical shape possible. My aim has always been to perform at my best and show what I'm truly capable of. I love it when there are tough events like the Scottish Six Days trial and the Scot Trial, where it's exciting to see how far up the results list, I can be.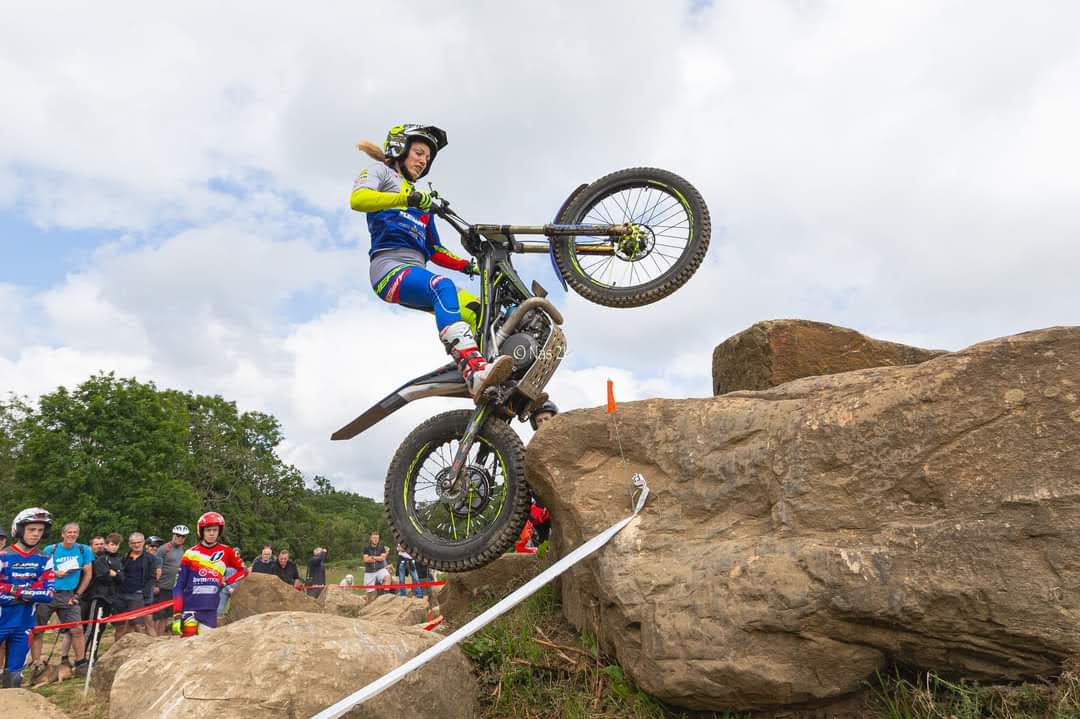 What does it mean to you to be a woman working in your sport/area?
I find it very satisfying but also frustrating at times. My favourite events are when I get to compete against the men, like in the British Trial Championship. A few years ago, if I had a good result, the lads joked in the paddock about being beaten by a girl, but I rarely hear this sort of thing now. The guys in the British championship are a great bunch of lads and I feel like they see me as a rider now rather than worrying about my gender as a competitor. I like to support women's events, but I find them frustrating as its often the case that our events are of a lower level because of safety, which is frustrating as this rarely happens for men. For me this is the type of attitude that holds back the development of women's improvement. When I was learning I didn't mind struggling because it showed me what I needed to work on to improve. Whereas now it can sometimes feel like because we are girls, organisers unconsciously treat us differently and can be worried about us crashing and getting disheartened. But we are tough and the reason we ride trials is to be challenged!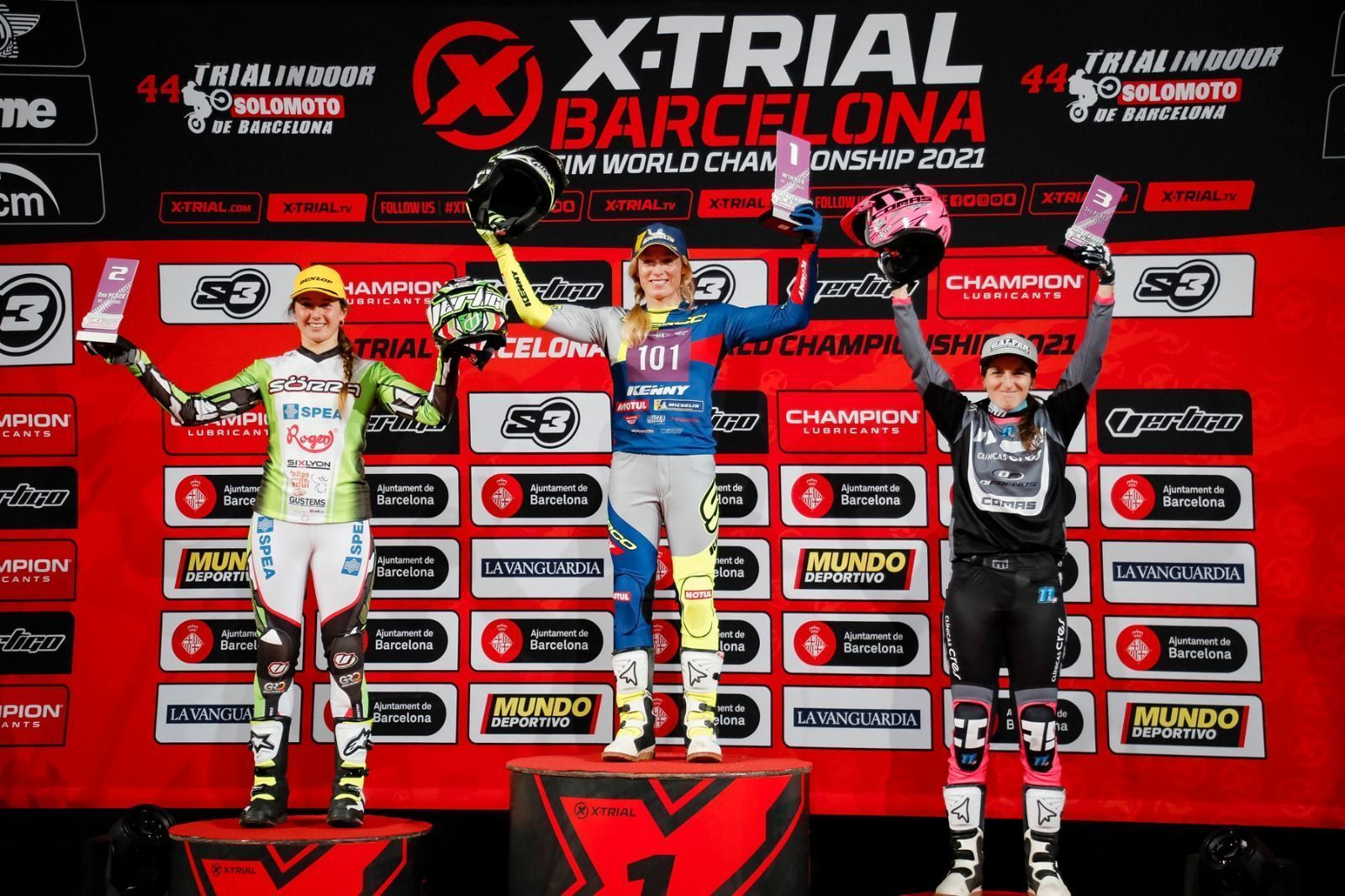 What are some of the challenges you had to overcome to get to where you are now?
It's been a tough journey. It still is, but I am fortunate to have a good team of people working with me now. Turning professional was a really tough time. I knew the only way to seriously challenge for the world championship was to ride full time and focus 100% on it. As a woman getting a professional contract where you have financial backing and the support to focus completely on improving your own riding ability felt almost impossible. First of all, there are not many professional contracts in trial, let alone women's trial. I think at that time there was probably one female who was an official professional rider, so I knew to become successful I'd have to become champion, and I believed I could. So, when I finished school, I had to decide whether to go to university to further my education or pursue a career in sport. I chose sport and worked hard to get to where I am now. You might think it was a risky decision but just like anything in life, hard work, commitment, determination and working with and learning from good people has given me an incredible opportunity to build what's been an amazing career so far.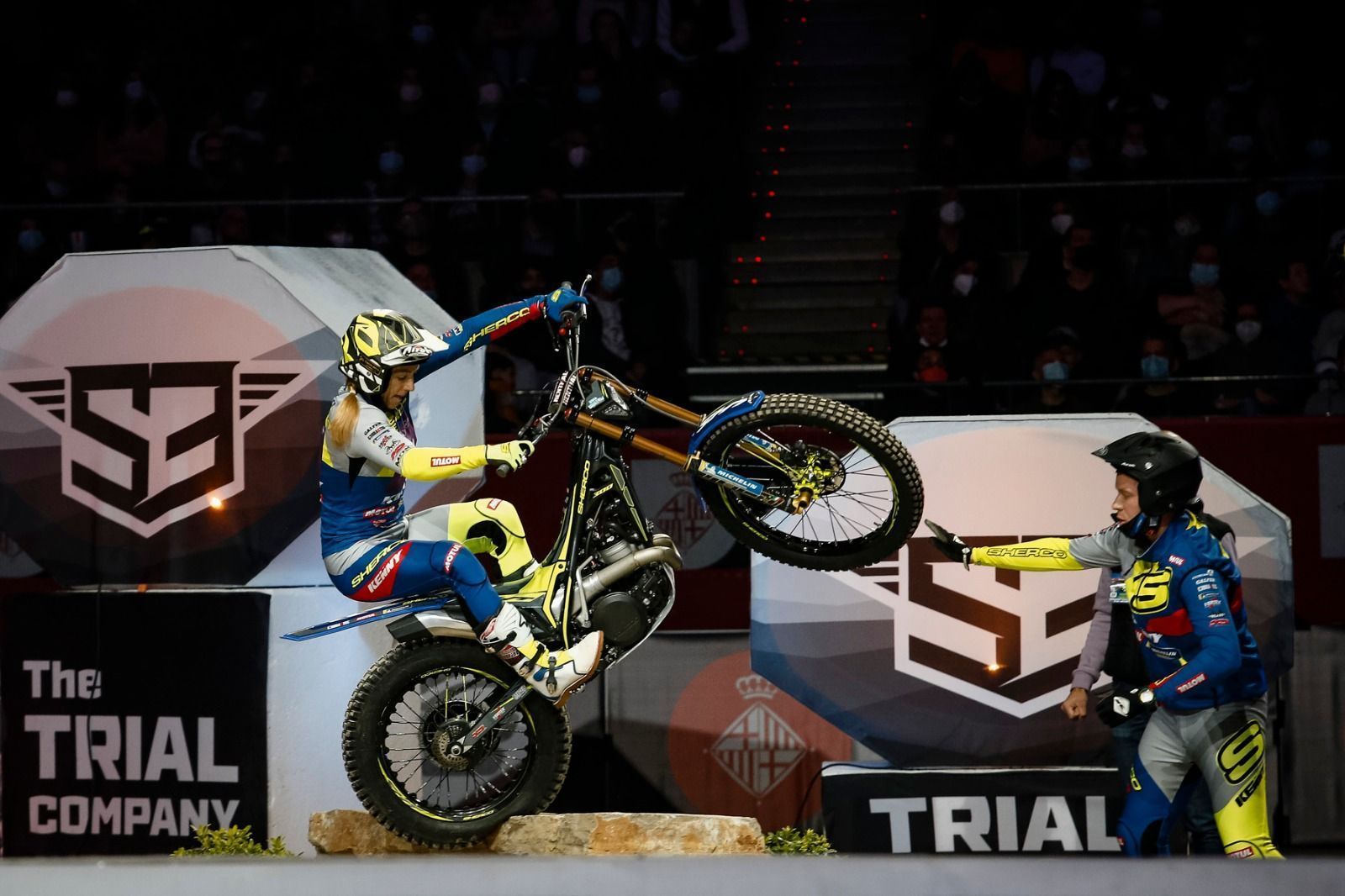 How do you think the role of women has changed in motorsport? Does more need to be done?
I think it's changing all the time. Women are being considered and taken more seriously as competitors, which is great. I think there is more to do when it comes to being given equal opportunities. For example, why should women not have the same number of rounds to our world championship as the men? Or why is it the women's world championship isn't included in the manufacturers' championship when other support categories count towards this? What about equal TV and media coverage? Having said that, women should not be given preferential treatment just because we are women. We need to earn our opportunities just as the men do.
At the end of last season, the women were invited to compete in the first ever Women's Indoor Trial in Barcelona. This was a big moment for the women's sport to ride in front of a packed of stadium and it was a huge success. As a first event it was good just to be there, but we've been invited back to compete again in April 2022 for the last round of the indoor world championship, so I hope this time the level is a bit harder and more impressive, so the public get to see how advanced women's trials is becoming.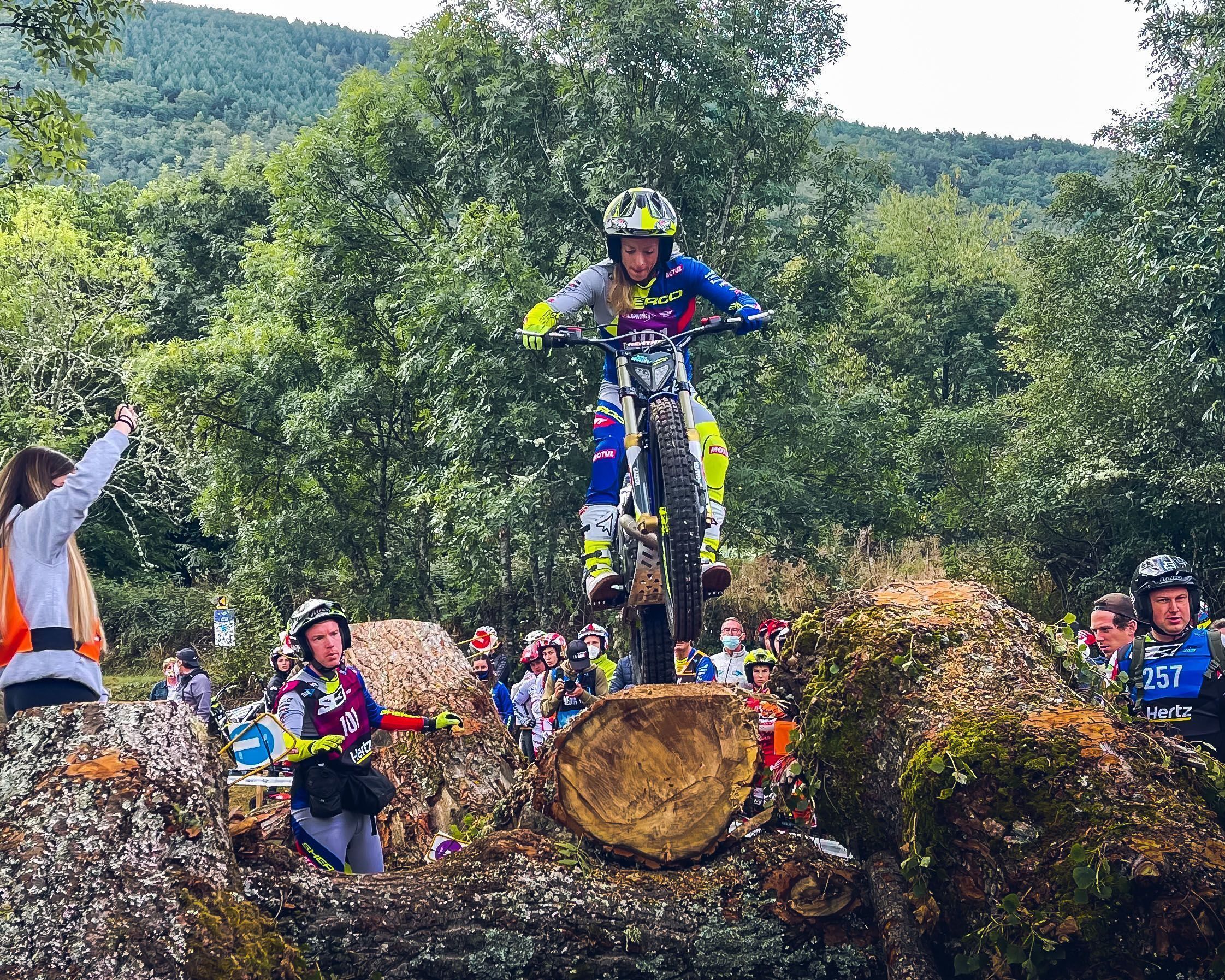 What advice would you give to aspiring women wanting to follow in your footsteps?
My advice is the same regardless of gender. If you want to be successful it's not going to be easy, the tough times are going to hurt and stick with you far more vividly than the successes. So, savour success (but not too much) if you want to keep winning you need to move on quickly and keep looking forward as its only ever about the next race. One of the most important things is to surround yourself with good people who care for you and will be there to support you through the bad times as well as the good. I am lucky to have an amazing family support network as well as the Sherco Factory Racing Team to keep me going. Lastly, I know it's not always easy but try to remember that it is fun, which is the reason we all started riding in the first place. Some on my best rides have been when I have truly enjoyed riding my bike.