Find stories, riders,
ambassadors

Motul
08 June
After being raised in trails from the age of nine until he was 17 years old, where he maintained a top-three ranking, British rider Jonny Walker hankered after a different challenge and entered the world of enduro. After few years of successful racing in the Classic Enduro Championship, his hunger for victory was untamed. He went to the Erzberg Enduro with a friend and finished third there. That's when things really took off, and Jonny became a factory rider for KTM for 10 years. He won several big titles, among them the 'Best Enduro Rider in the World', the Erzberg Rodeo and Red Bull Romaniacs. Jonny is now setting up his own team of Beta riders, backed by premium Motul lubricants. We sat down with him for a talk about his future plans.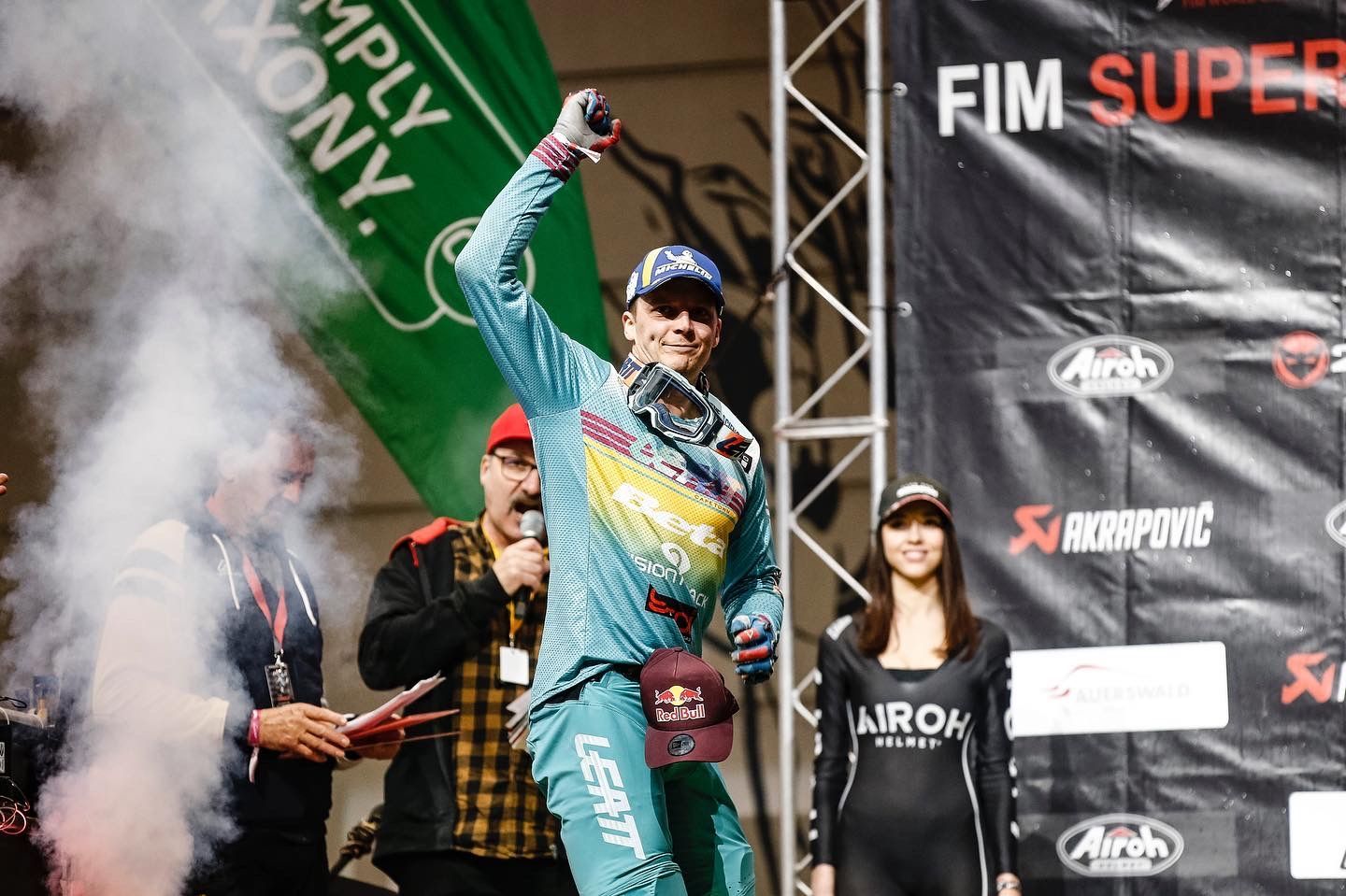 Jonny, how did you come into contact with Motul?
I have been using Motul products before we started our official collaboration. It was a mutual friend of the brand, Léon Camier, who introduced me to Motul. Last year I created my own race team and started using Motul products. As for me they simply offer the best products you can get on today's market. After the introduction, we started talking about a structural collaboration and an official partnership is what we concluded in the end.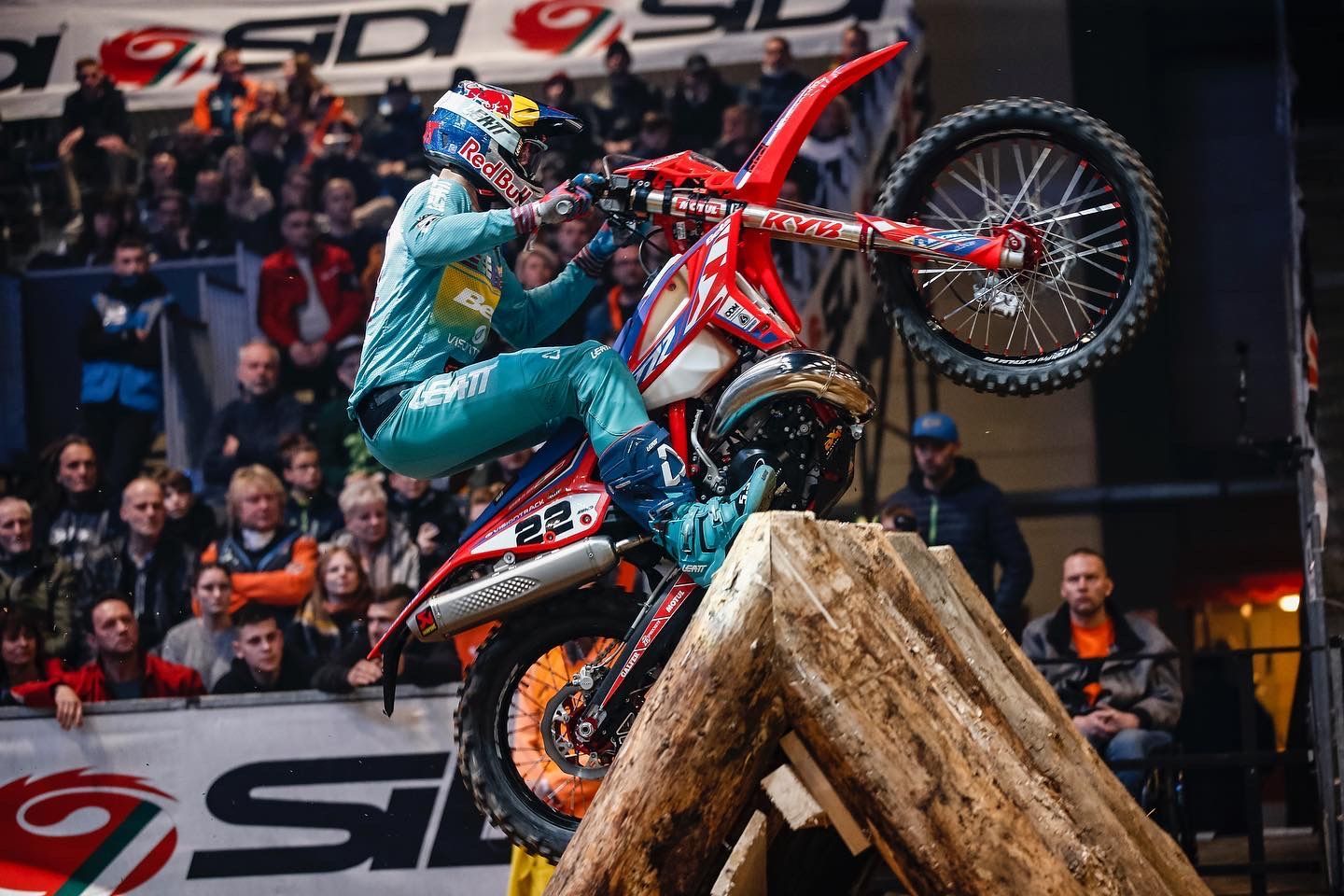 You're currently racing with the Italian Beta off-road motorcycles, is that right?
I used to race with the KTM Factory Team, but our ways ended, so I was looking for a new motorcycle partner. I started talking with Beta and we had an excellent match. My plan is to start and build my own team. That was planned for this year, but I suffered a serious shoulder injury, so it's been postponed to next season.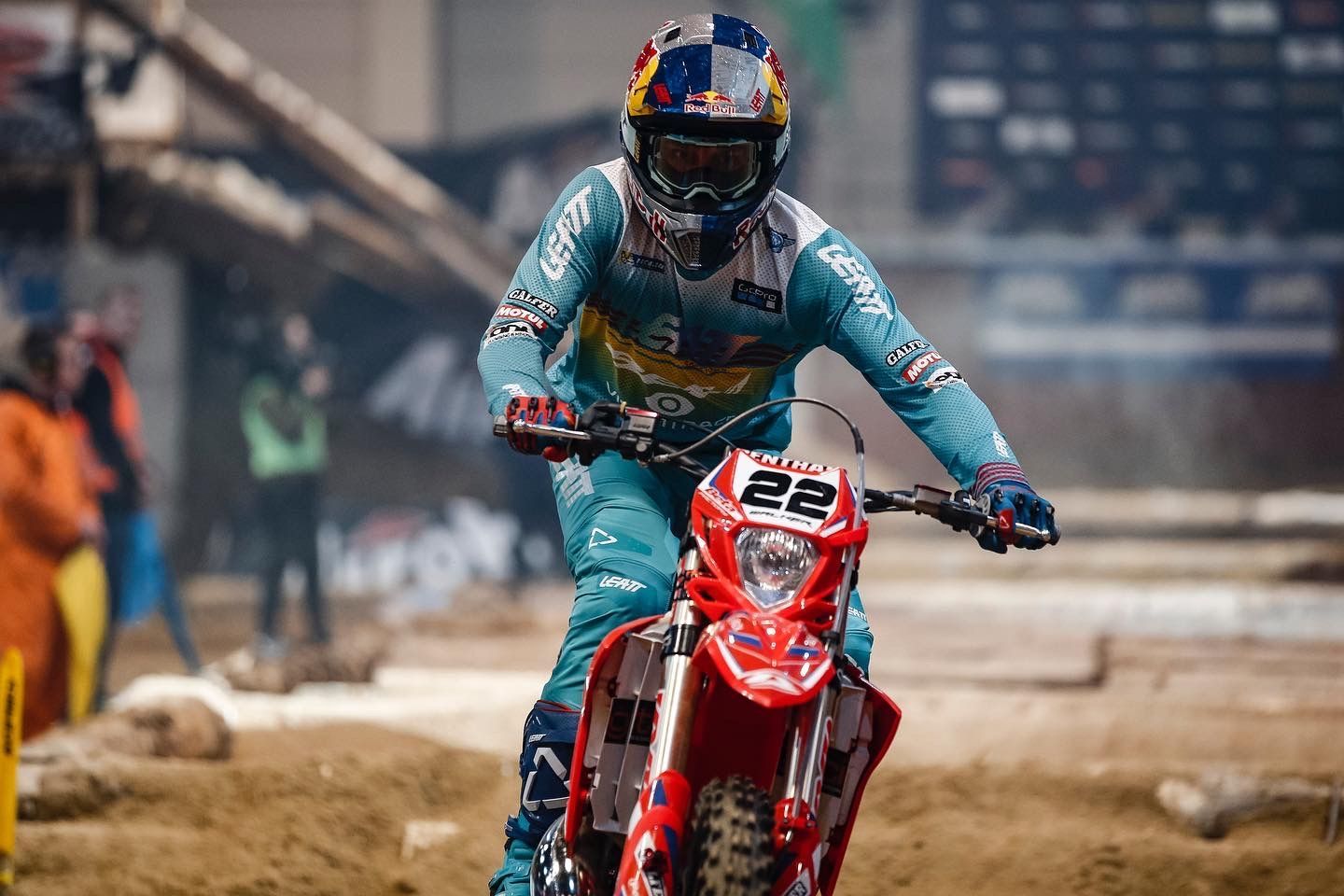 Which Motul products will you be using to maintain your Beta motorcycles?
Basically, every product which is available in Motul's MC Care range. The engine oil, the fuel mixture, the chain lubes, Mocool and all the greases we need to prepare and maintain our off-road machines. We obviously need to look after our engines, as they are stressed a lot. That's why we need the best products available.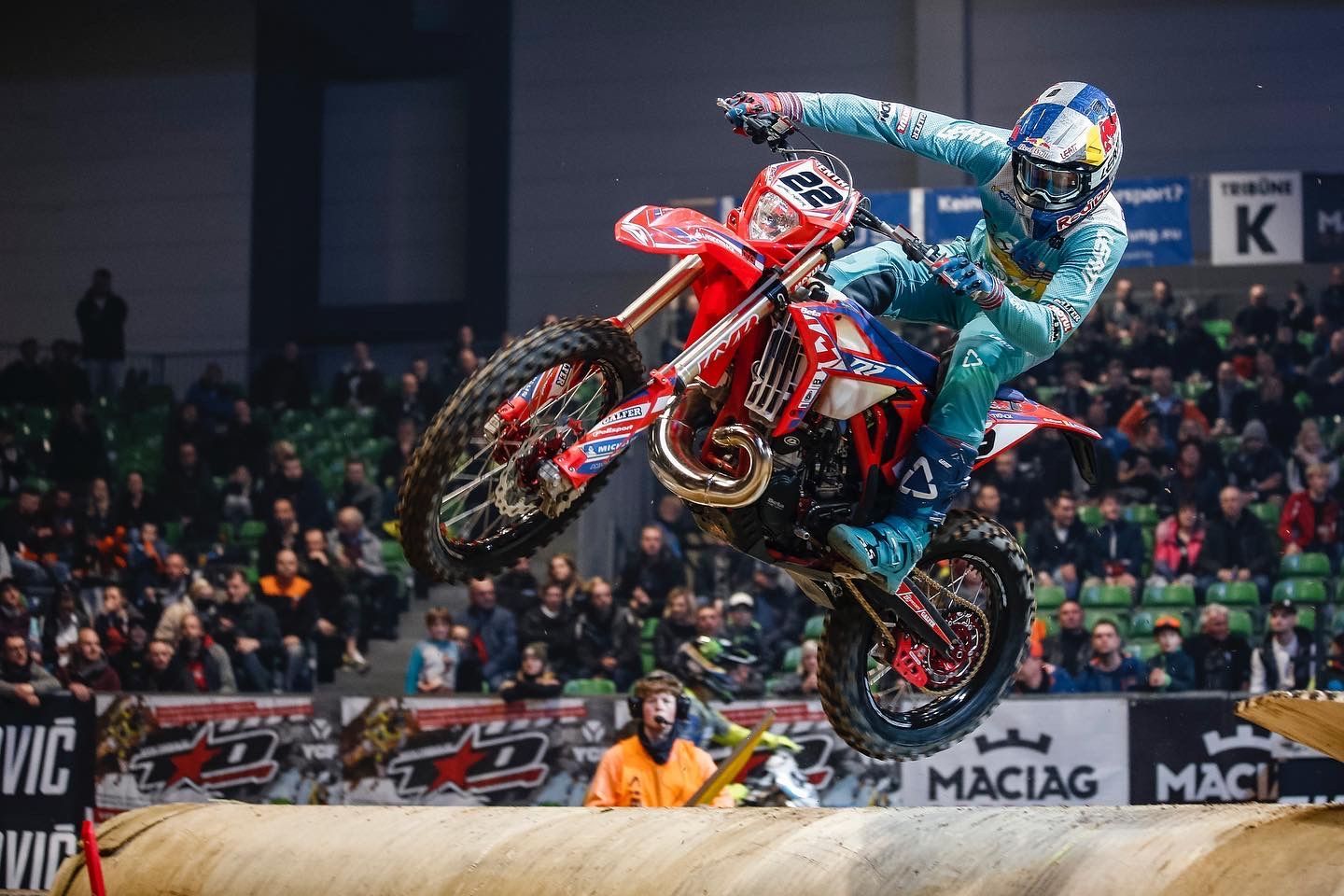 What racing series will you be competing in?
I currently race the Hard Enduro World Championship and the Super Enduro Championship, which is being organised indoors. The plan is to participate later on the year in the AMA, the American Indoor Championship. Which we're really looking forward to.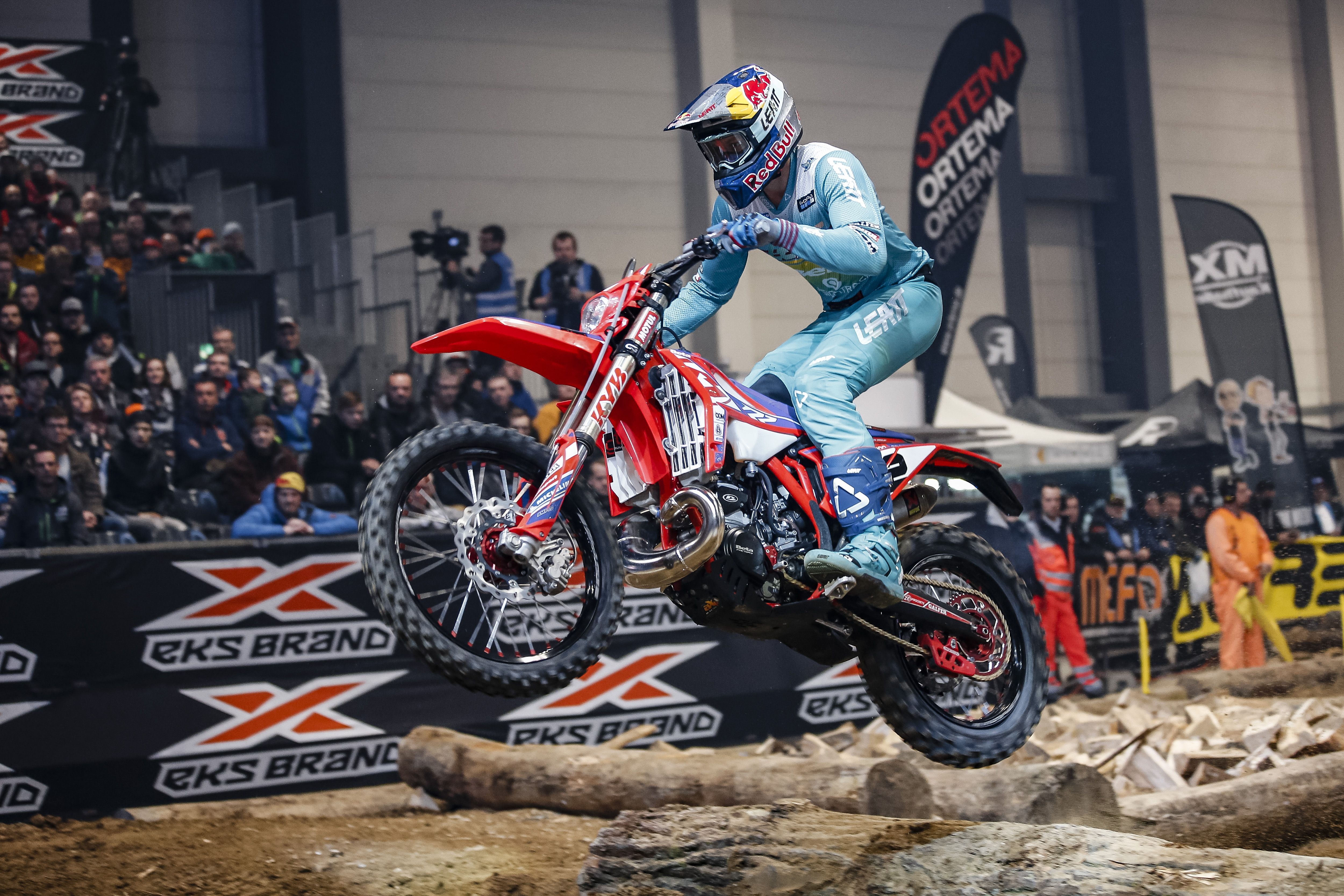 How do Motul's products benefit your bikes?
We race long distances, so the protection of the engine and its vital parts is crucial. We can't afford to put less quality products into the engine. The engine simply needs to last.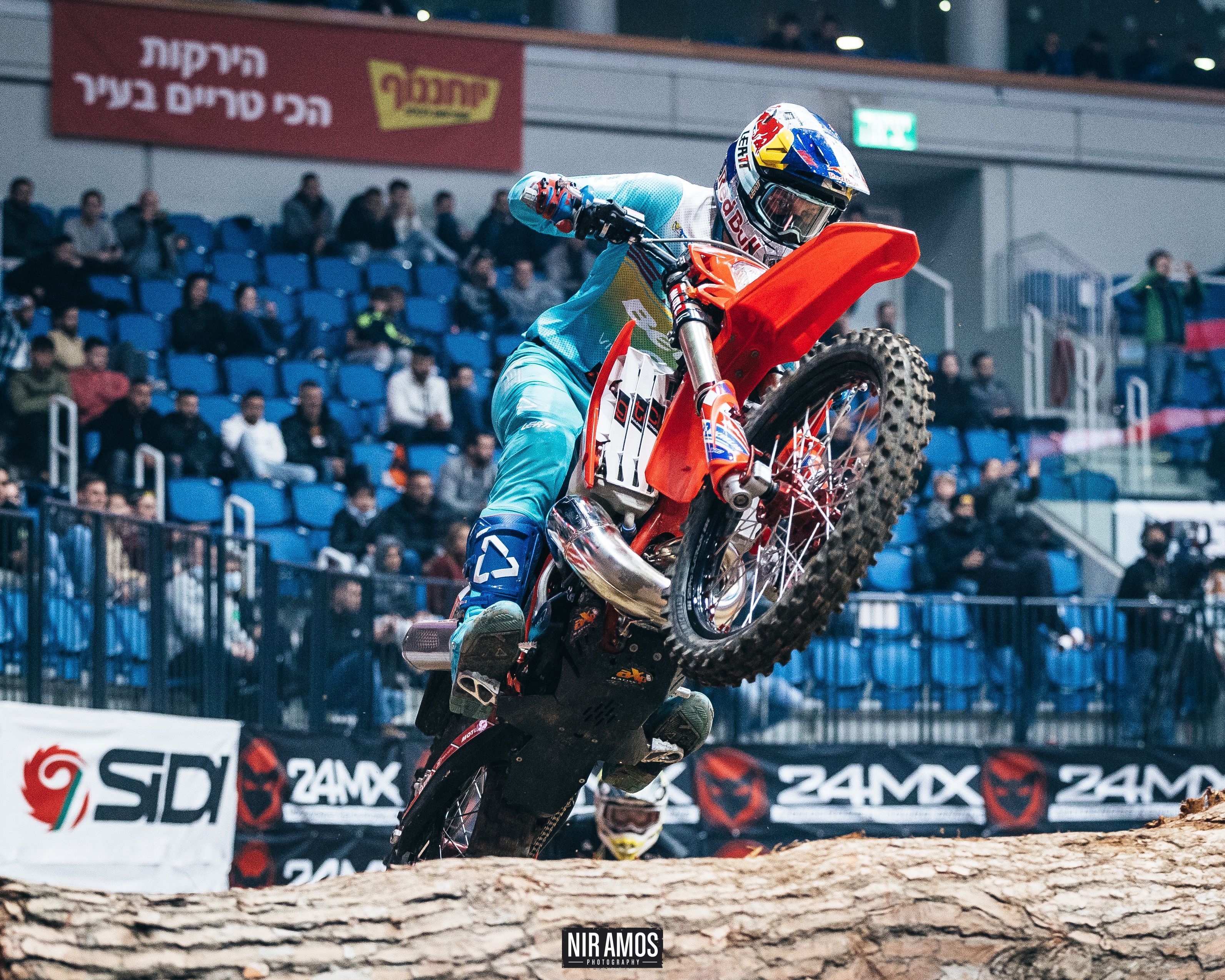 The number of Beta-riders will be growing. As you are setting up your own team, how do you see this evolving?
The plan for 2022 was actually to get some more riders. During the Super Enduro World Championship I injured my shoulder and I needed an operation. So, my plans have been slowed down, but they're still here. I wanted to concentrate on getting back to racing first. Next year we're planning to have a junior rider, as there is a Junior World Championship now. Additionally, we're looking to attract another top rider in our team. That would be really great.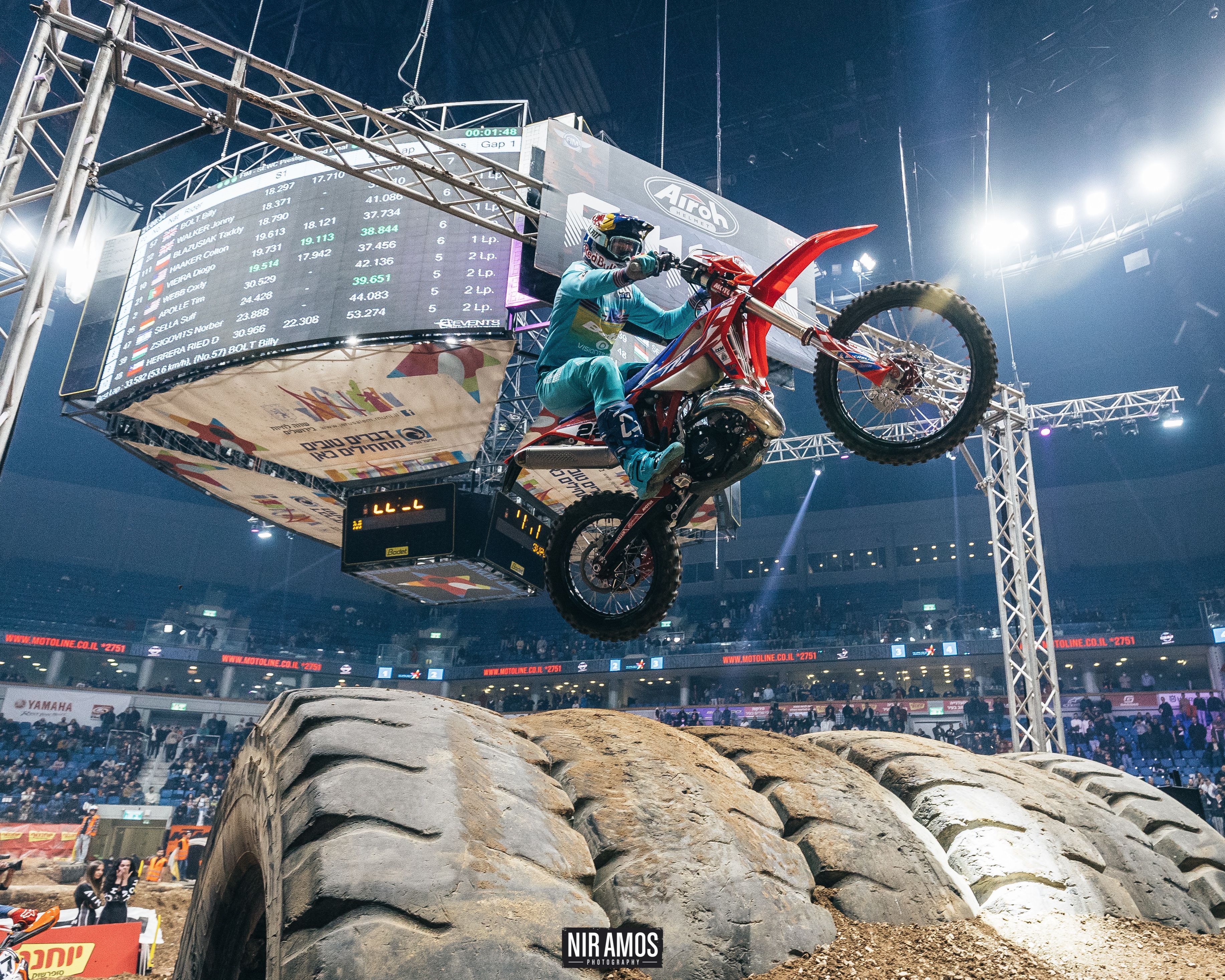 And there is no obligation from the Beta Factory to choose a specific oil brand?
Indeed, unlike the previous brand I rode for, we are free to choose our own preferred supplier. That's why I chose Motul. Other riders have to use specific products, although they know there are better products on the market. We don't face that problem; Beta lets us decide on our technical partners.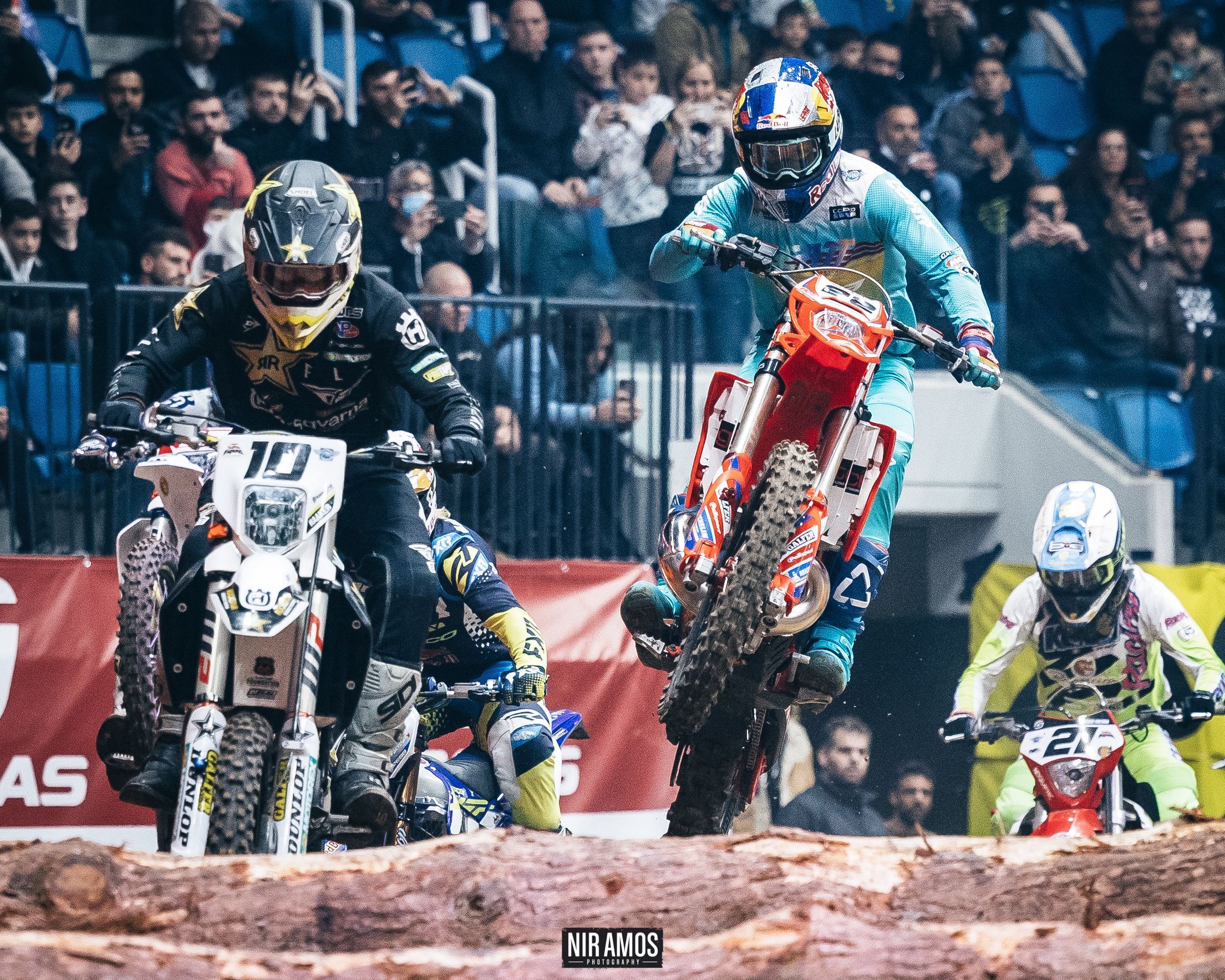 As you were injured, did your 2022 season come to an unexpected end?
Yes and no, we managed to get a second place in the Super Enduro Championship. Which was good as it really was a close battle. I was suffering the last two rounds because of my shoulder injury. But I was still fighting and finished on the podium, an excellent feeling! I tried to do some rehab, to participate in the next race, but everyone thought it was a crazy idea. And although we had a five-week break, and I tried to come back, the level of my injury was too high, so I couldn't make it. When the surgeon was trying to fix my injury, it was so much worse than he thought. Therefore, I had to skip the rest of my season. I'm still thinking if I can join halfway through the season, and maybe I will do that, if not, I'll pick some other races I'd like to compete in. In the second scenario, I'm not rushing and pushing my body to be back in full shape. I've came back after injuries in the past, putting too much pressure on your body just isn't worth it. I enjoy racing a lot more now than I did in the past. I have more freedom and setting up your own business is a lot of hard work, but really satisfying. You can use any product you want; you build long term relationships with partners, you pick your own race calendar. It's just more fun and building my own team is an exciting adventure!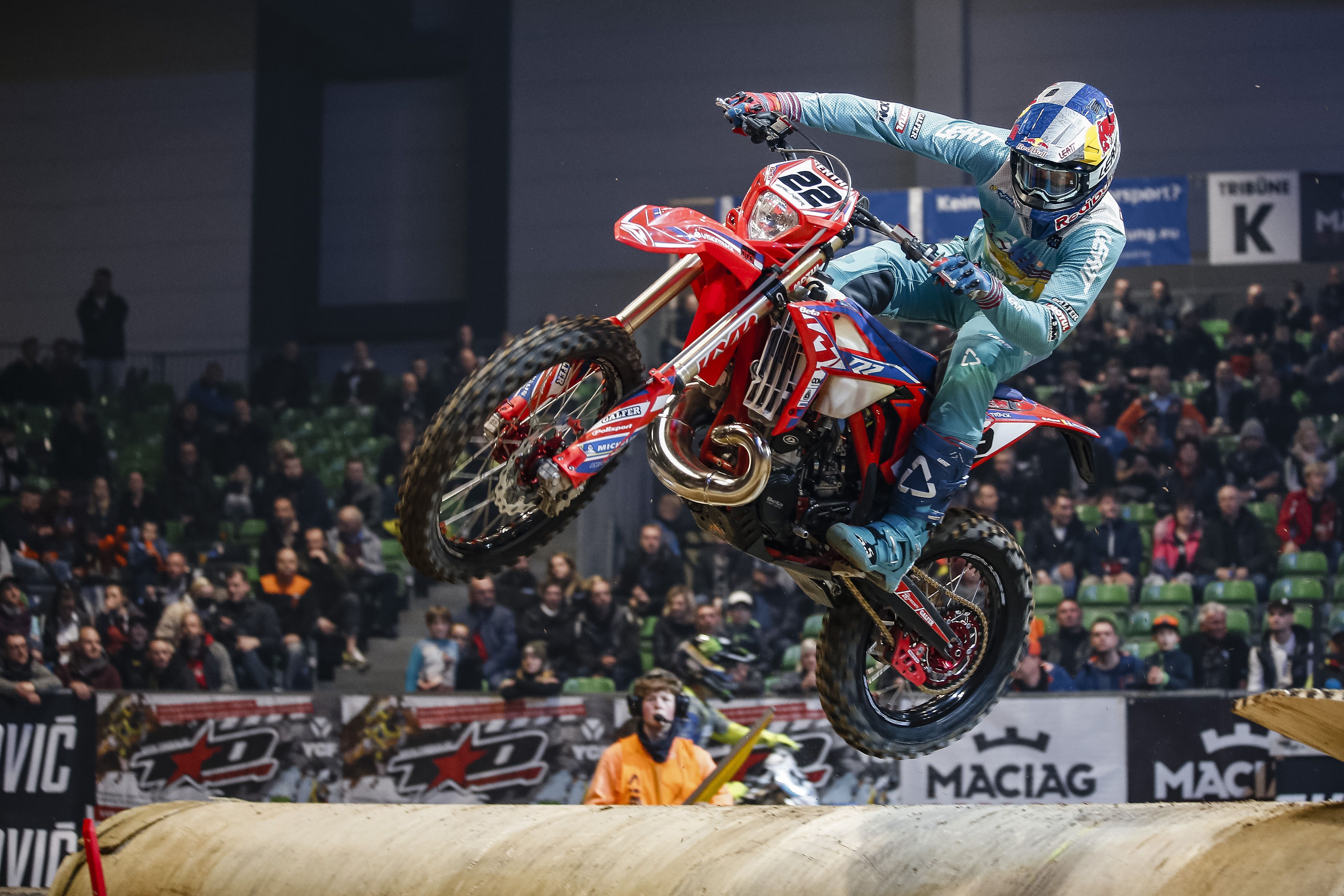 How do you see the team's partnership with Motul evolving?
We'd like to grow together. Motul is a big name in the motorsport world. When you watch TV, such as the WSBK Championship, the brand is well known and is actively promoting a lot of different races. I like the way the Motul brand is going and pushing its partnerships, products and teams very actively on its social channels, almost as if it was a fashion brand. That's also why we like to be part of the Motul family. You feel the brand is pushing forward, and that's what riders, like me, appreciate in their partners.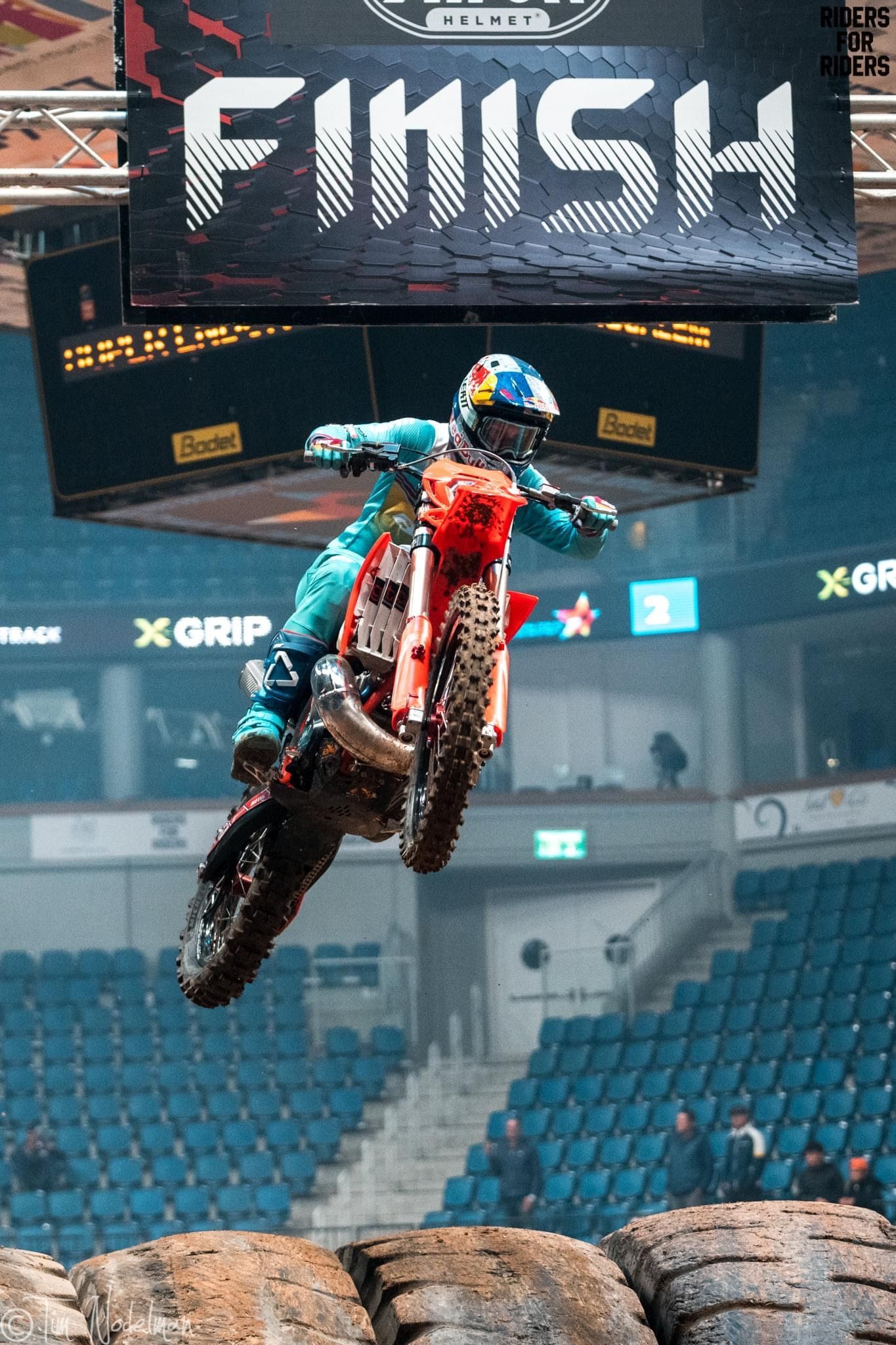 © Picture credits: Enduro21