Find stories, riders,
ambassadors

Motul
25 August
Fresh from another win in France, and with the championship already in the bag, Team HRC rider Tim Gajser is ruling the world of MXGP right now. We caught up with the motocross superstar as he prepares to place world championship trophy number five on his shelf.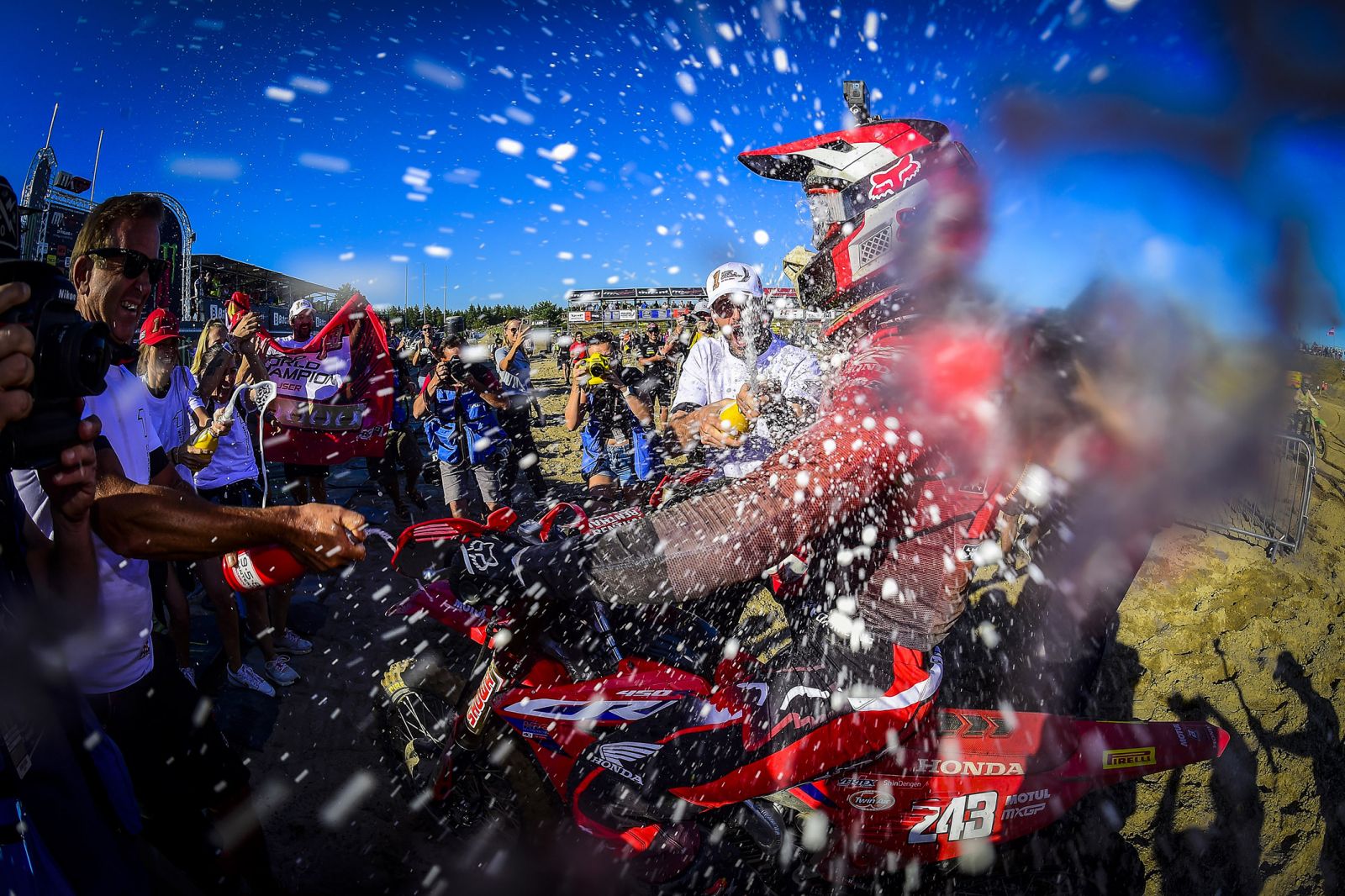 Tim, five world titles now. You must be buzzing…
It is amazing to win this year's title. To win one world championship is an incredible achievement, and now I have five, I am still just letting it all sink in. It has been a good season, but it hasn't always been easy.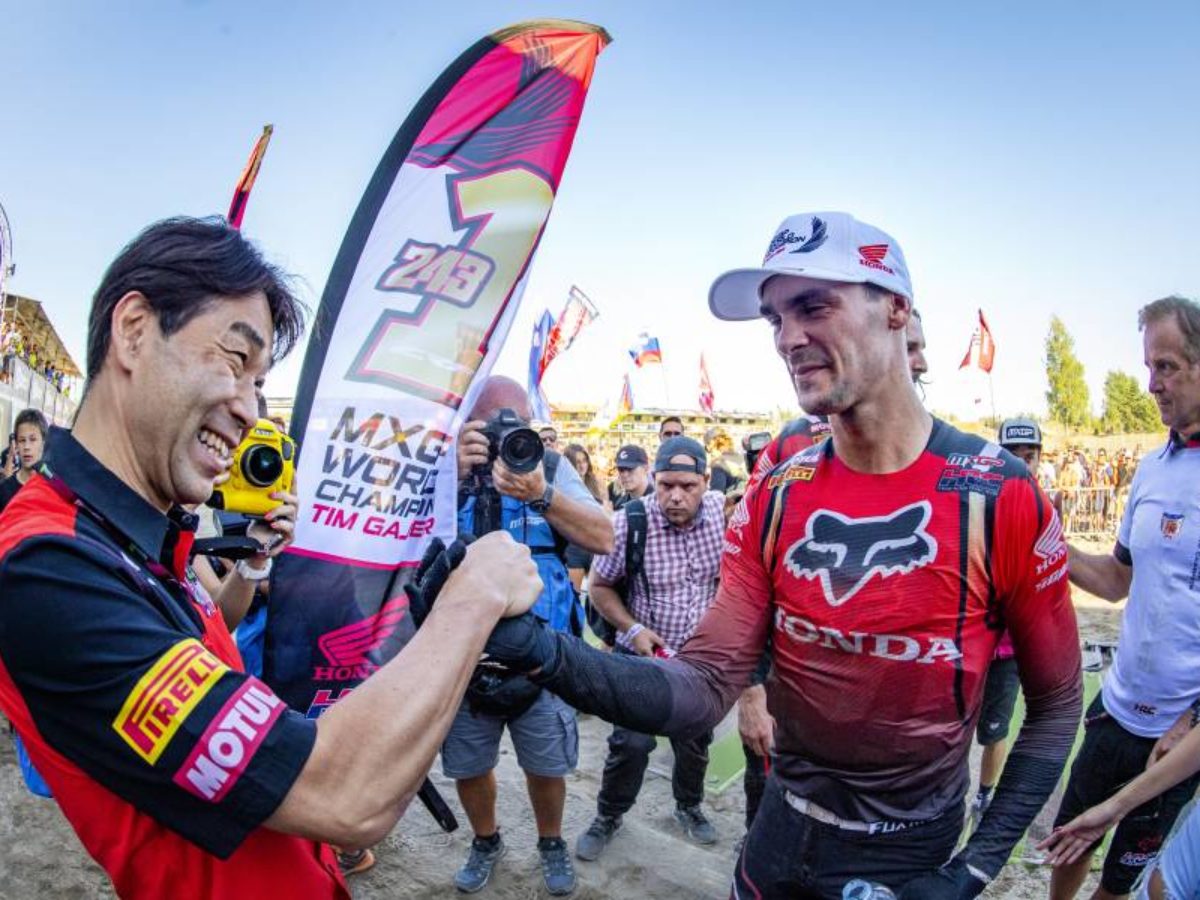 Did it help getting off to a great start at the beginning of the season?
Obviously, I started off really well. I think I continued my progression from the 2021 season, and I won six out of the first seven rounds. This got me in a position to control the rest of the series and, although I didn't always have the best results, I was still in control and making sure my points gap was large.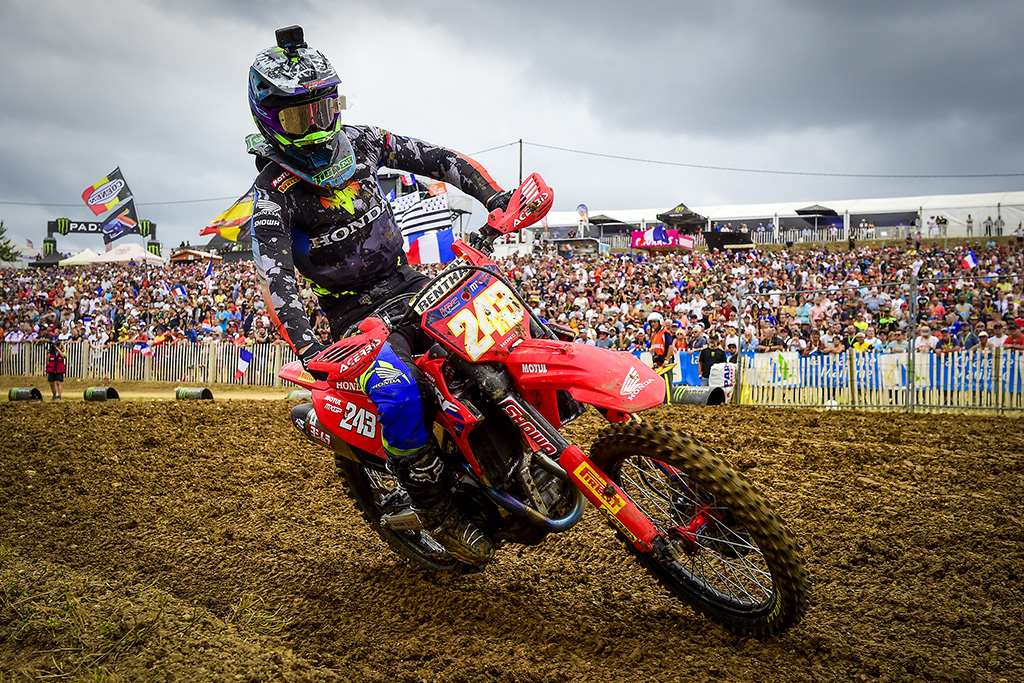 How did it feel racing in France, knowing the title was in the bag?
Winning the title in Finland was great, and then going into France, I knew the pressure was off and I could ride how I wanted to ride, just going out there and having fun and not worrying about points or titles or anything. It was fun and I am so thankful to all the people around me, who support me, who work with me, and those who even just send me messages congratulating me. It all means so much.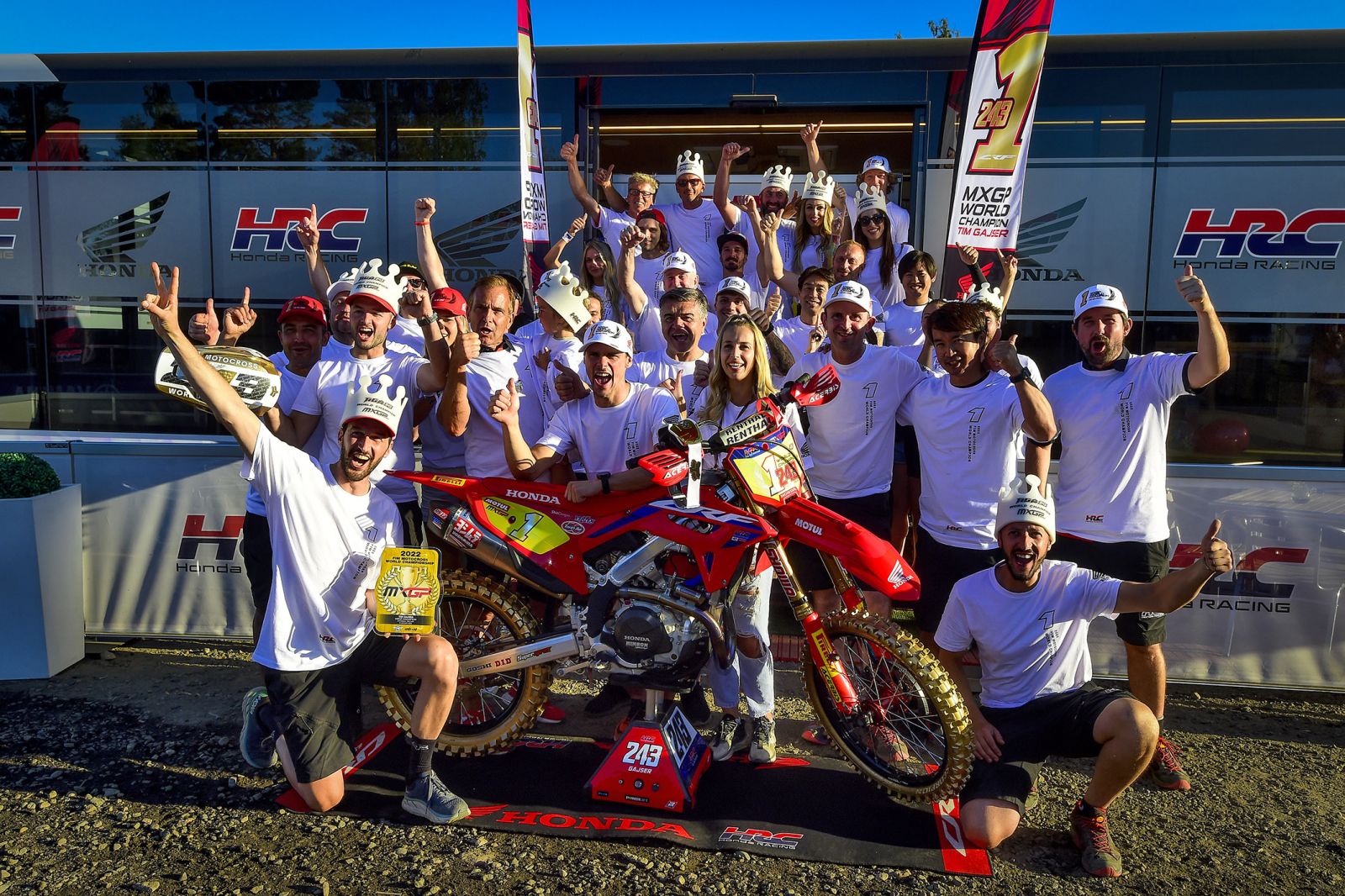 How does Motul help you with your world championships?
Team HRC and I have worked alongside Motul for a few years now and we really enjoy our relationship. They are always providing the best products for our bikes and if we have requests or need anything, they are always available for discussions and are open to trying things. Obviously, the bike is massively important so I need to be able to trust whatever goes on it or in it, and I fully trust Motul to get my Honda CRF450R running perfectly.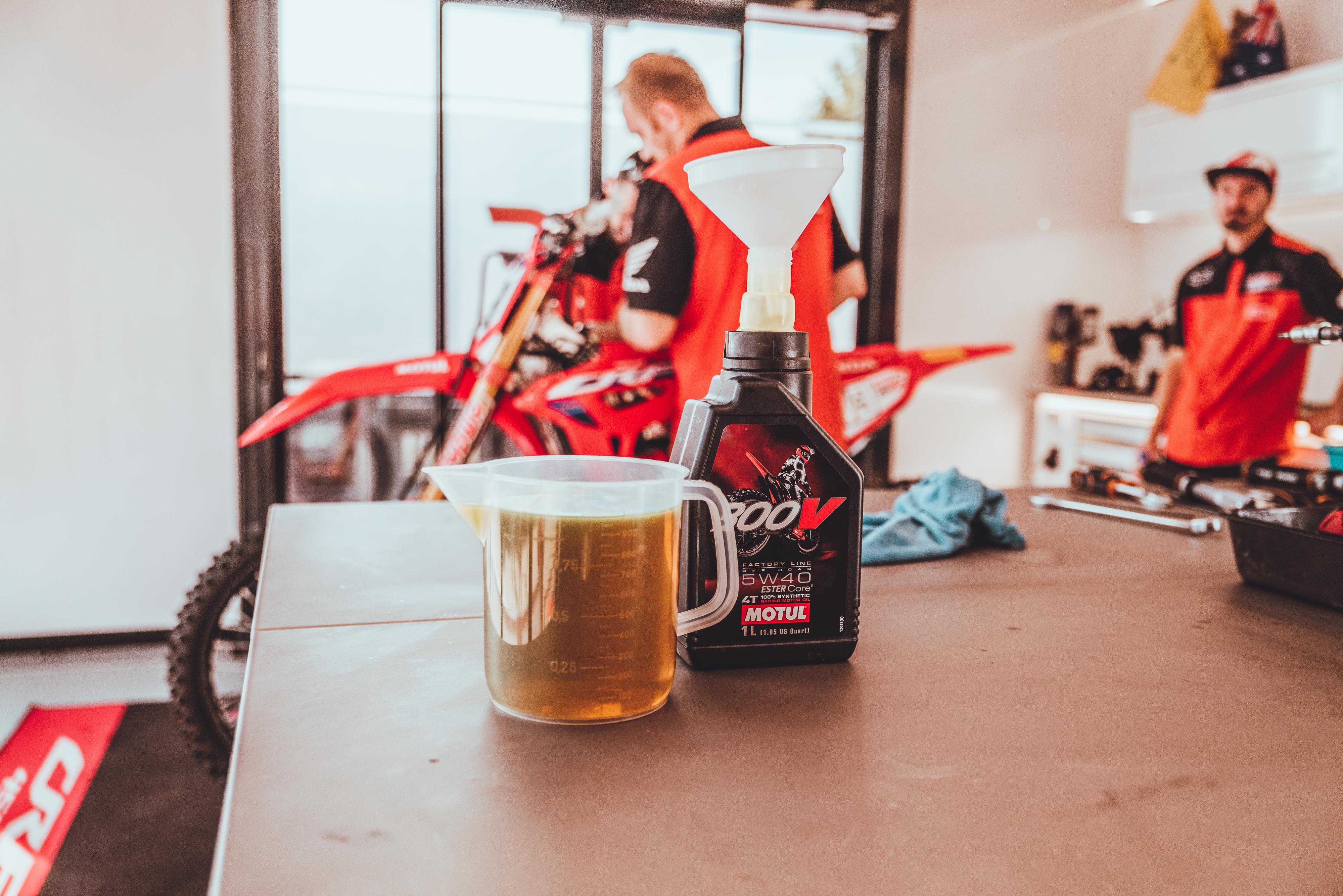 Marcus Pereira de Freitas, HRC general manager, added:
"It's been another incredible performance from Tim this year. He came into the season so focused and riding so well that the other riders just couldn't keep up. He's shown on numerous occasions that when he wants to win, he wins, and we are all just so happy for him to have achieved this fifth title. He is truly one of the greats of motocross, and not only that, he is an extremely humble and gracious person, and a pleasure to work alongside.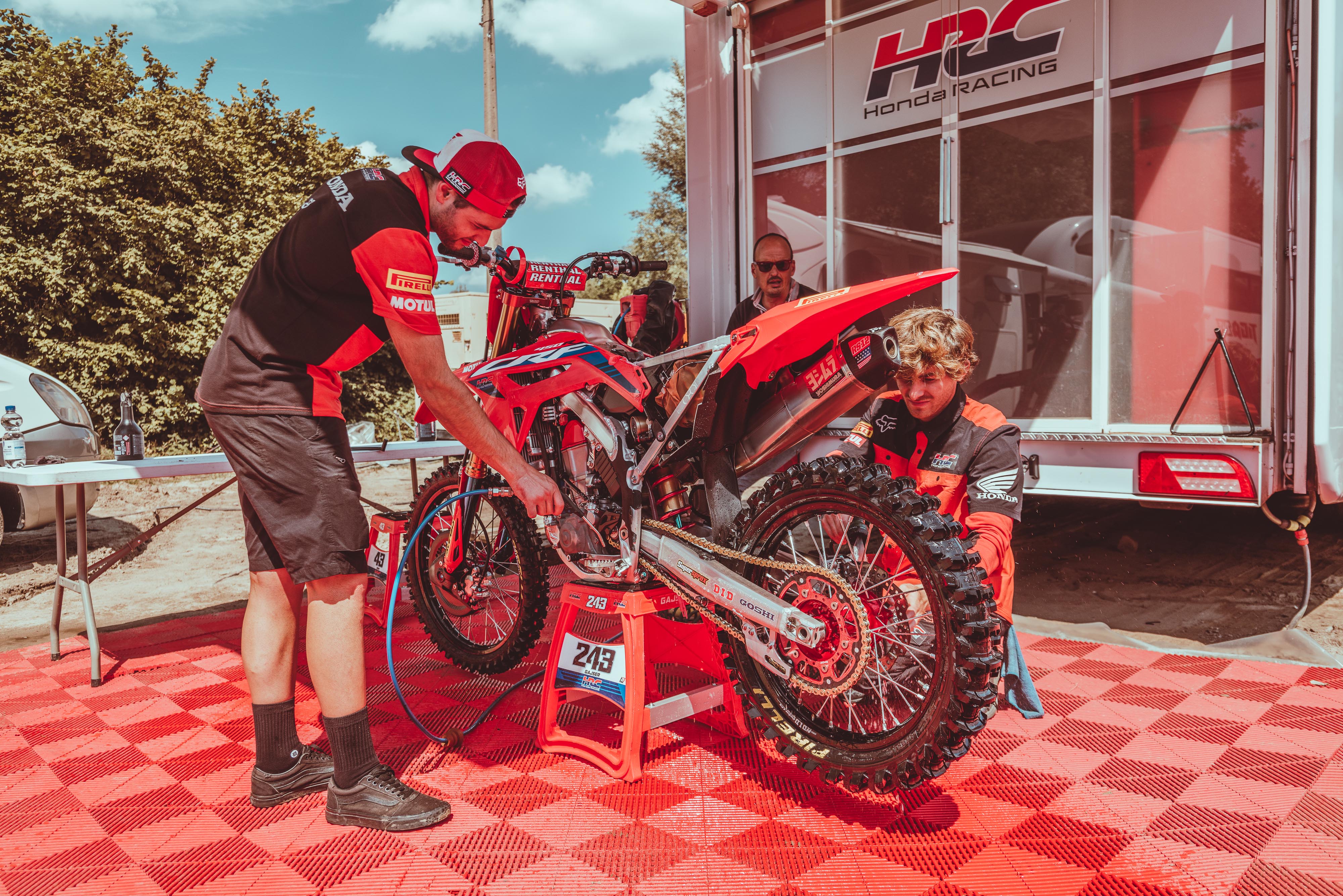 "Our partnership with Motul is so valuable as we know that everything will be taken care of. Whatever we want, whenever we want it, they provide it quickly and efficiently and that's is just such a valuable thing when logistics can be difficult. They always want to improve their products so we provide feedback whenever we can, knowing that we will reap the rewards if they are able to make in the most minuscule improvements. Every little helps in motocross."