Find stories, riders,
ambassadors

Motul
08 September
With the dust, or should that be mud, settling on the 2022 edition of the International Six Days Enduro championship (or Six Days for short), we catch up with FIM marketing and communication director Fabio Muner in the paddock in France to see how well he thought this year's event went.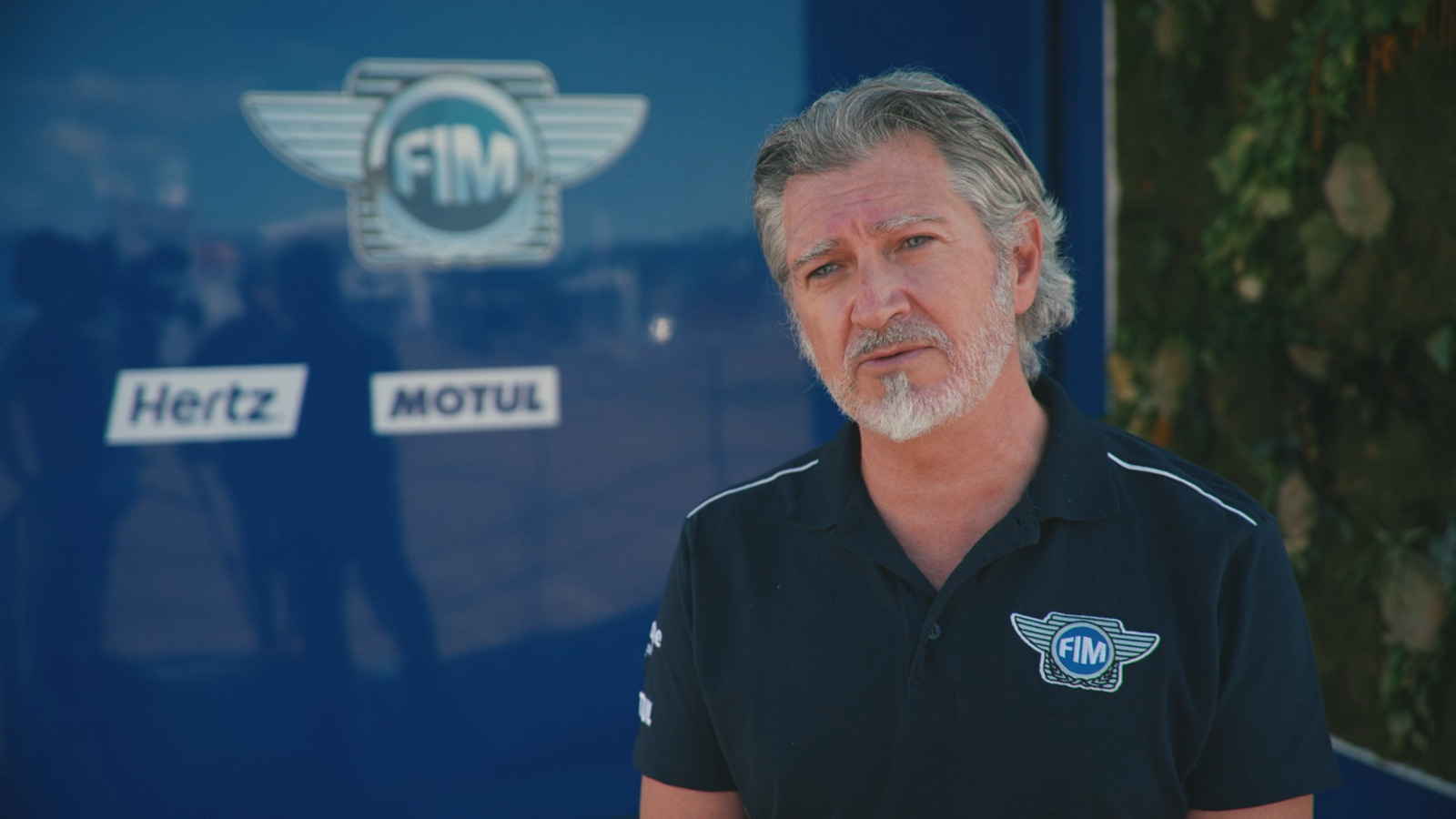 Last year the Six Days was in Italy, which was a great event. This year, we've just wrapped things up in France. What was your experience of the event this year?
After many months of organisation, it's been really awesome. We were supported by almost 1000 volunteers, which is huge, and we don't often have this kind of support. We also worked really closely with three local motor clubs. It all meant the Six Days of 2002 was a unique event. I'd even say best-in-class. We are working very hard to turn the Six Days into a brand and I humbly think we have succeeded. I have to thank everybody for being with us because without the volunteers, the local clubs, the sponsors and the institutions like the French Federation, it would be impossible to organise such an event, where we have 600 riders, racing for six days, with long stages up to 200km in length. We've raised the bar a lot with this event.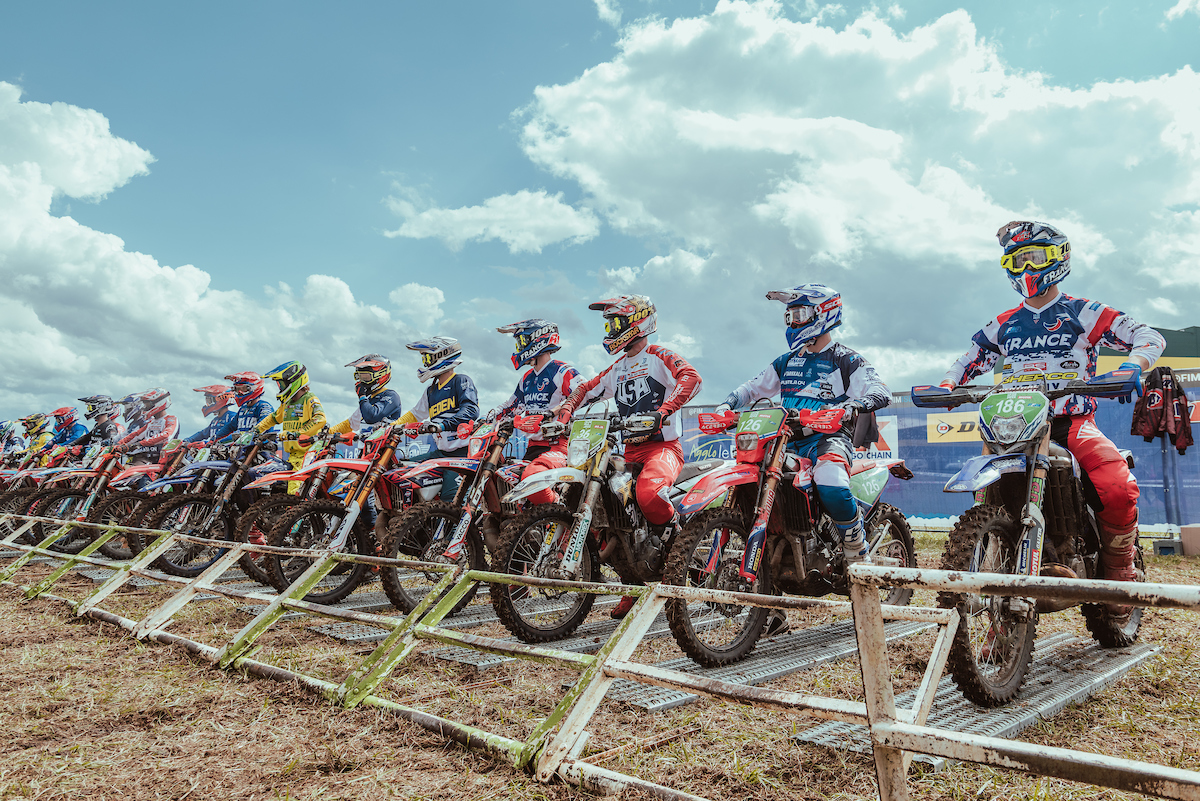 The results are noticeable. What did you do differently compared to previous years of the Six Days?
We hired a dedicated team for branding. Before, everything was done by the motor clubs. Now we had professional staff doing that. From stage one, to the very last day, we had four people working 24/7. On the other side, I have to really thank my team, as well as digital and marketing because we really tried to go the extra mile in order to create documents, photography and film, and also to share where the best spots were to capture the riders. For the public to easily reach the stages, we also created a QR code with GPS. If you know enduro, you know how it works, but if you want to reach more people and bigger audiences, you have to make it easier, especially from the communications side. It was very easy to reach the stages, and we had great support with parking laws at the special stages. We wanted to make it a more joyful experience for our public and enduro fans.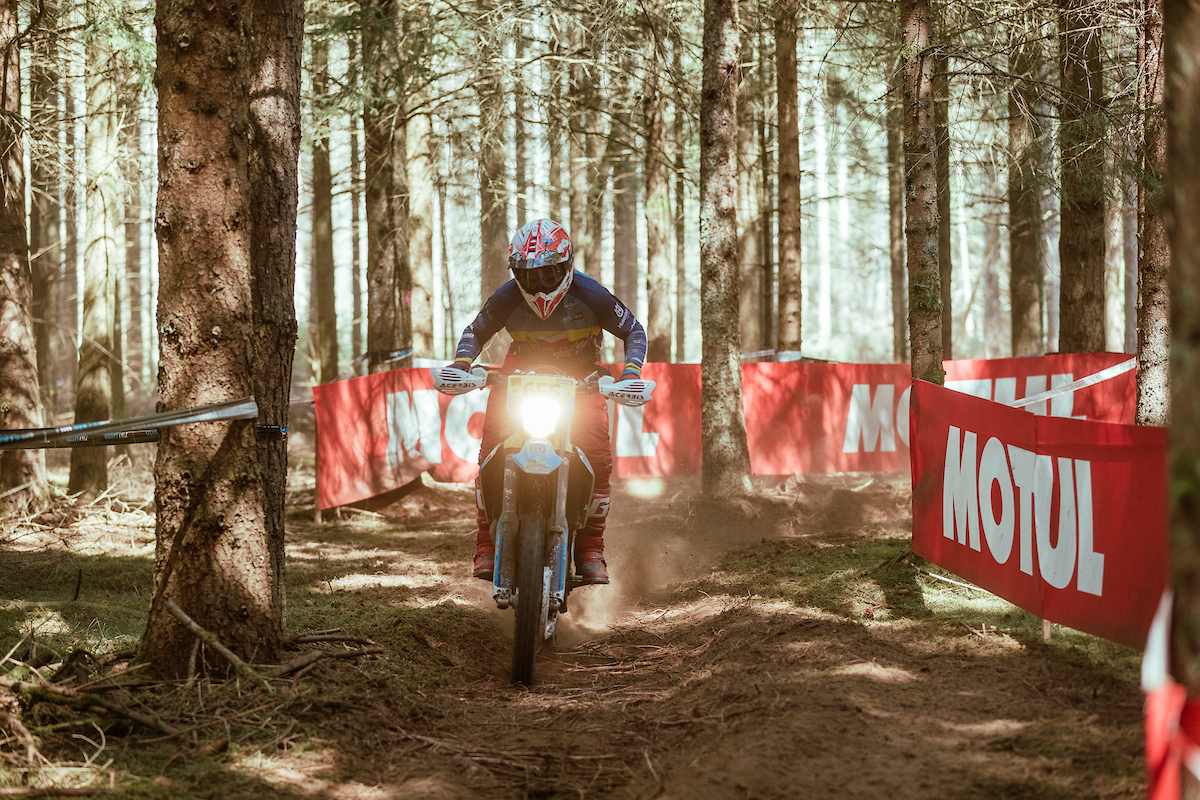 As the federation is involved in everything two-wheeled, what's the place of enduro in the world of motorcycling, because it's a very unique sport?
I like motorsport in general and I've always been in love with motorcycling. We have great partners for the biggest world championship events like MotoGP, Superbike, Speedway GP and so on. But enduro has lived during very tough moments in recent years and the FIM has tried to protect and improve it. Now I believe the enduro world championship is a very good one: we have all the best manufacturers and the best riders, and we have a lot of motor clubs applying to host the rounds of the enduro GP world championship. And ISDE is a very old story that I repeat a lot, but it's the oldest world championship we have. Since then, we have worked to improve it. And it's a little treasure for the FIM. Everyone's very passionately involved with this event personally. It's really emotional when you finish the Six Days after so much work has gone into it. And these positive vibes are perceived positively by the public and the riders. It's an event where nations are directly involved: they choose the riders, follow the riders, and travel here to see them. The fans have easy access, and while the competition is tough, there is a spirit of comradery among the competitors. That's pretty unique.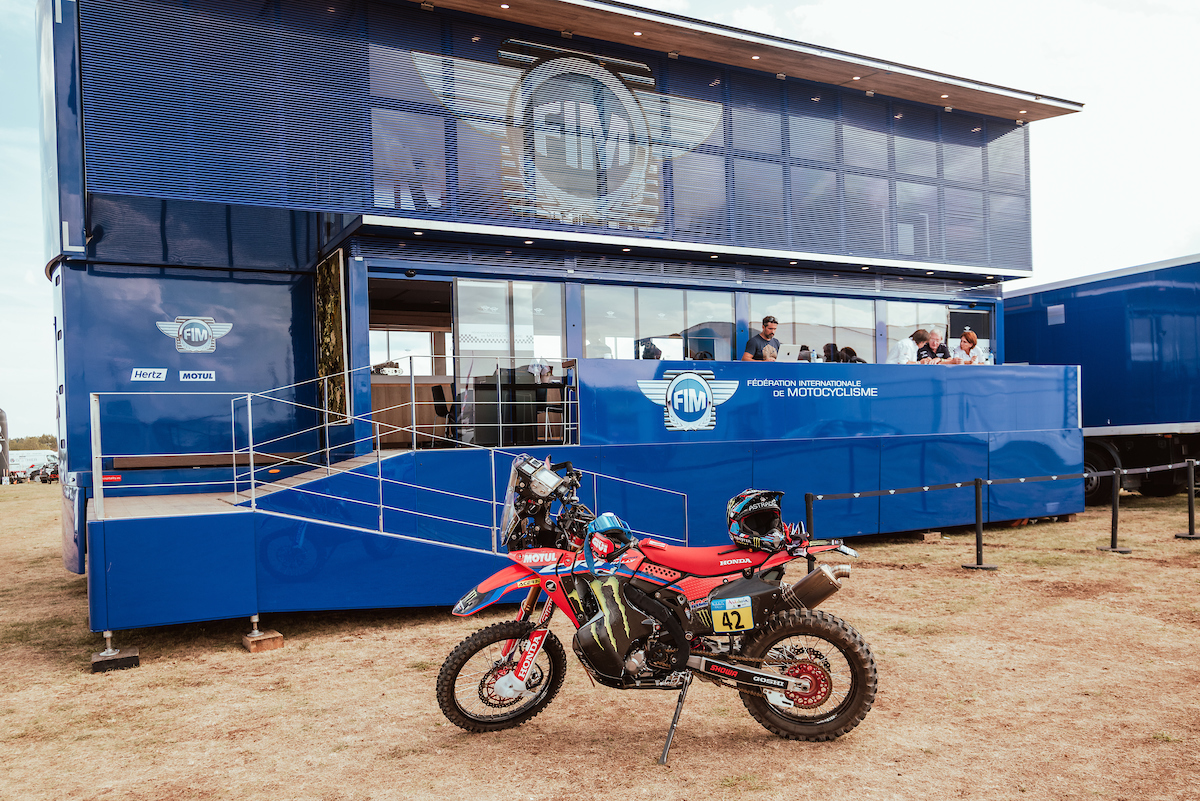 What does the Six Days mean for you on a personal level seeing so many different nations represented here?
Again, it's really emotional, because if you look around where we are now in the paddock, you see all the national flags all around. As I said to a colleague, when you work for the FIM, and when you organise an event like this, and you are hosted every year in a different country, you appreciate that country and its cultures. When I had a chat with a Spanish rider after the very last stage, he said it was an unbelievable experience. And it's something that we will stay in his mind forever. This is the best pay back.
We are in a region well-known for enduro, but is it difficult to convince regions to host the Six Days?
The local authorities are a fundamental part of this. We were lucky that everybody was really deeply involved in the organisation, because although we try to keep very high standards for sustainability and respect of the environment and the forests, the local contacts are always in the hands of the local organiser, because they have the national and regional contacts. Luckily, we are in a region that is very well known for enduro, and even politicians practice enduro in their free time. It has a big economic impact, from the smallest bar to the biggest hotel chains.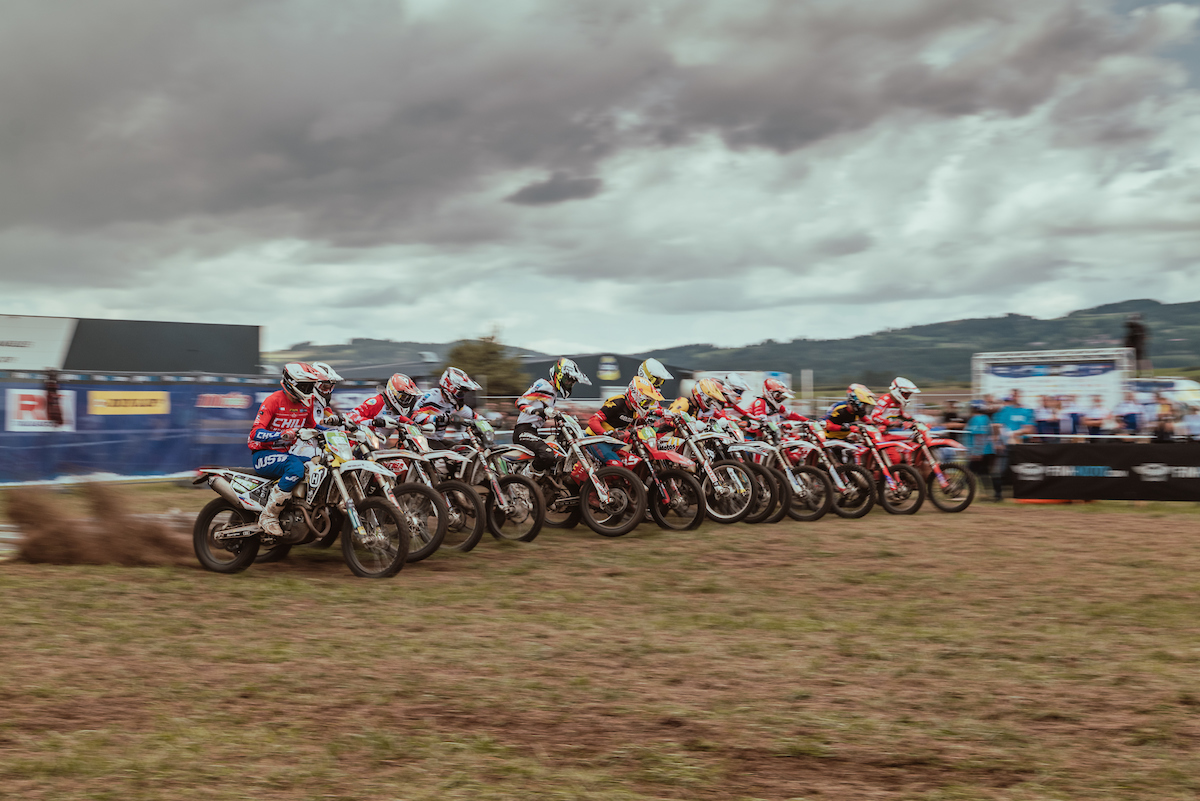 Obviously, Motul is a partner and has been for a while. What does it bring to the table and how important is the partnership?
Motul jumped on ISDE last year. And I really love all the Motul people. But Motul is not just a sponsorship fee and then we put up some banners. We have the activities, the marketing, the activation, communication and content creation. So Motul enriches the event and makes it more and more of a brand. We want not just brands that can invest in this, but real partners who we can have a bright future with who promote the event with their attendance.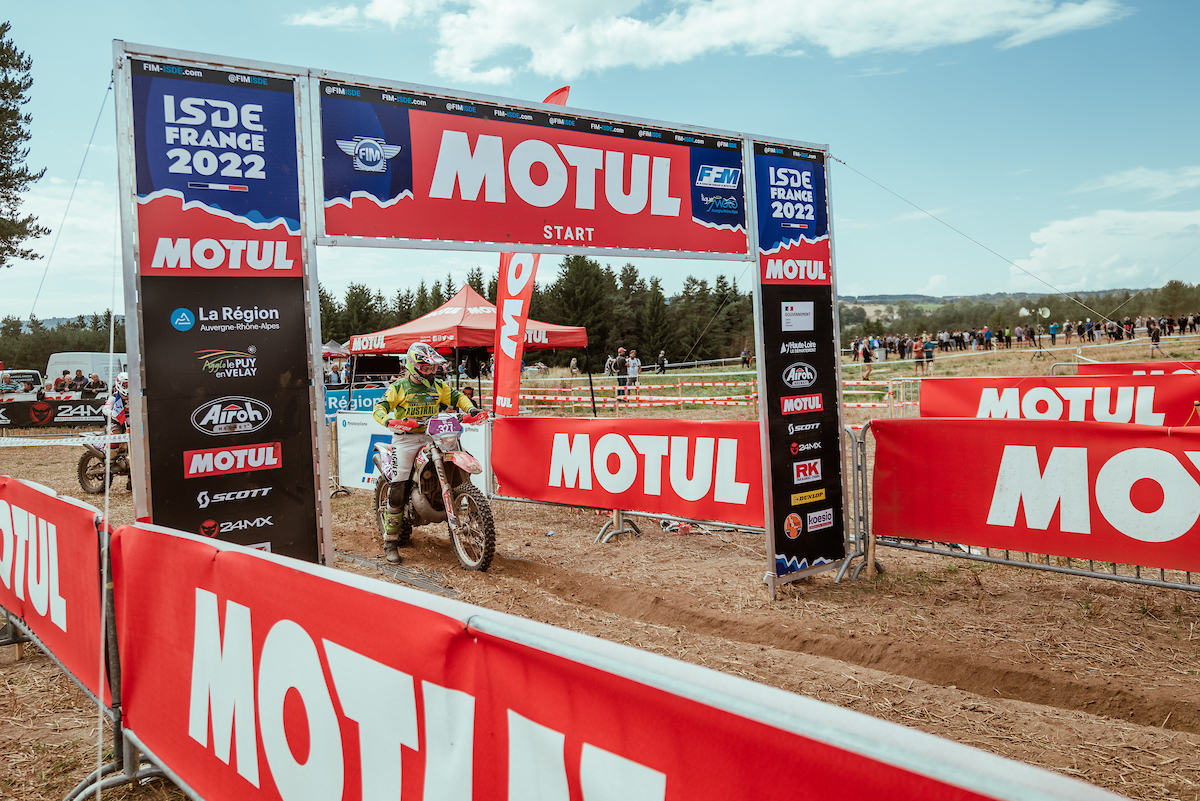 Next year is Argentina. That should be very exciting.
It's going to be very exciting. Argentina is a wonderful country with wide open spaces. There is a great passion for motorcycling. We have been talking with the Argentinean organisers to see and learn from what our French friends did and I think they have the experience to organise a great event because they are a partner of the Dakar, so they know what off-road is. Usually, when we go to Latin America, we have a slight decrease in terms of attendance because it's quite far away, but it is also our role to make it easier for people to get there.