Find stories, riders,
ambassadors

Motul
08 September
French rider Adrien Van Beveren is one of the stars of rally. After recently signing with Honda, he will look to conquer the Morocco and Andalusian rallies in the next couple of months before getting ready for the big one – the Dakar. But first, he stopped by the ISDE as a guest of Motul to make a very special film. Adrien tells us more…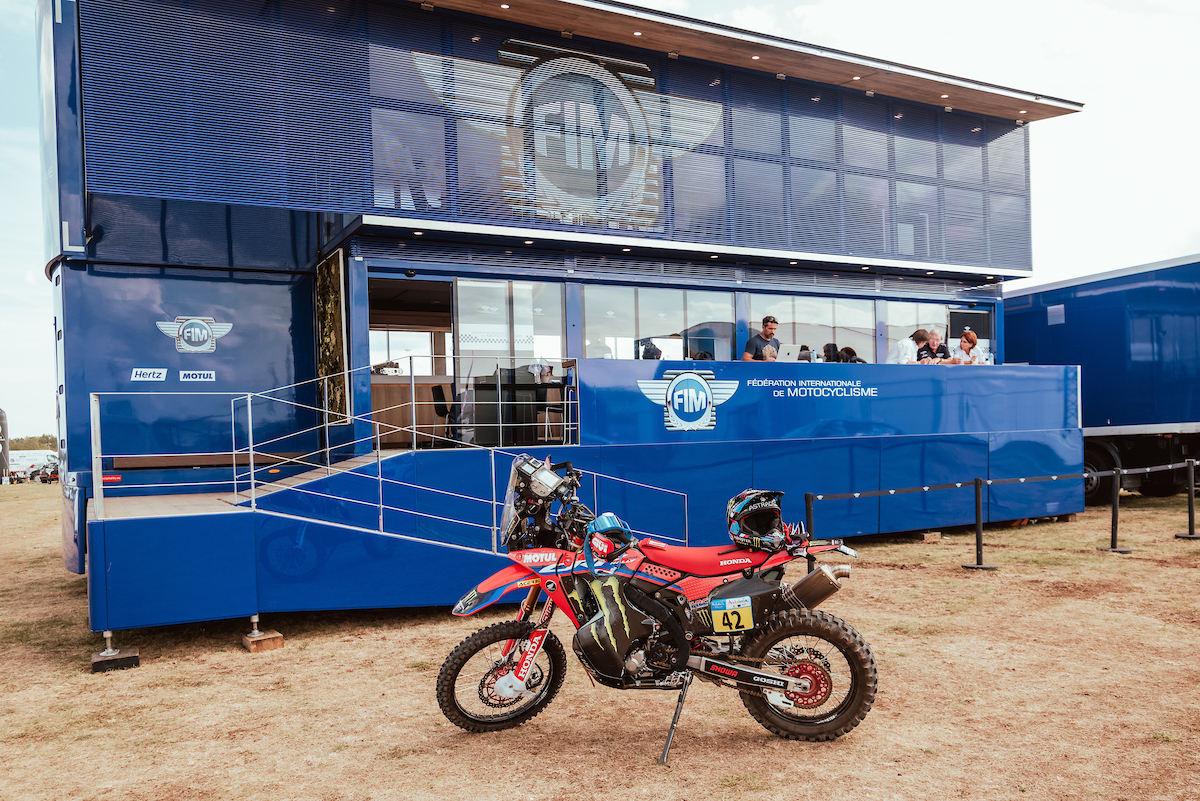 Your relationship with Motul is relatively new, isn't it?
I've had friends at Motul for years, and as soon as I joined Honda, they were so happy and called me to say they wanted to do something together. It was great to meet Motul and to finally become a Motul rider.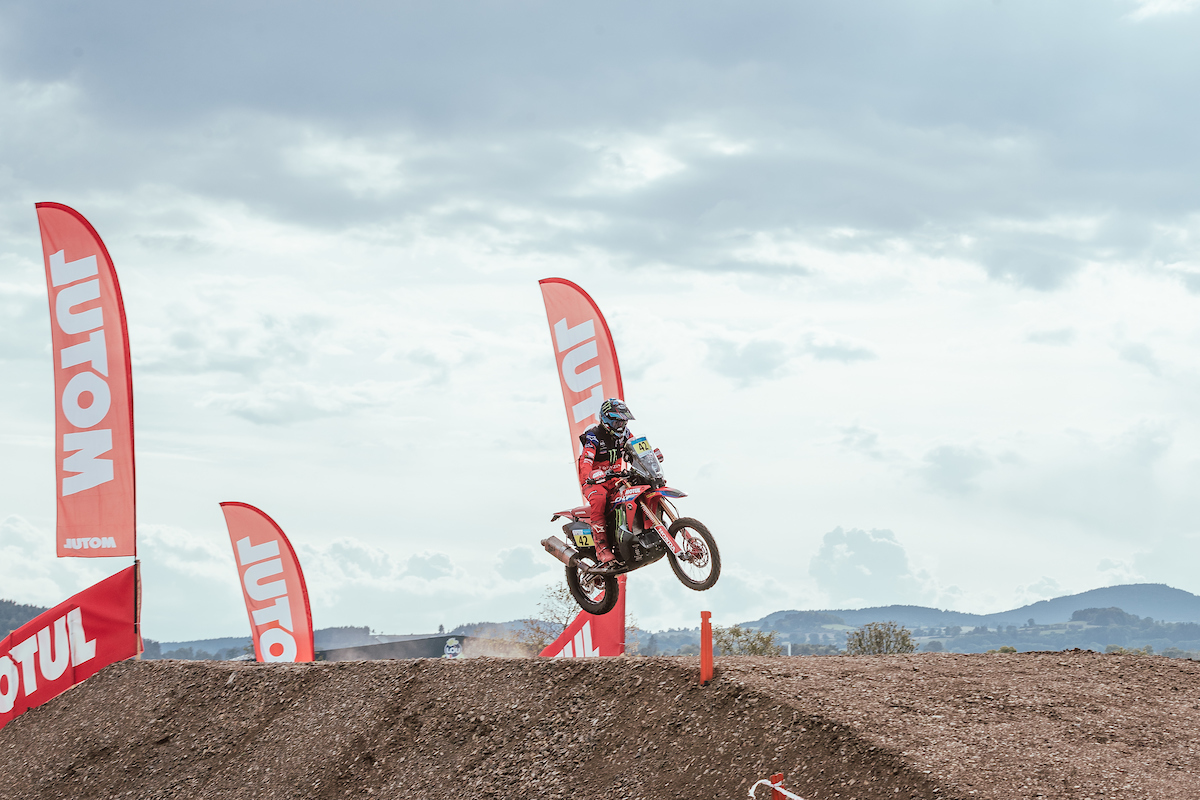 When did the relationship come about?
Since May, when I joined Honda. Motul invited me to the ISDE in France. I'd never been to the Six Days before, and never ridden in an enduro race. As it was in France, and I'm in France, and Motul is a sponsor of the event, it made a lot of sense.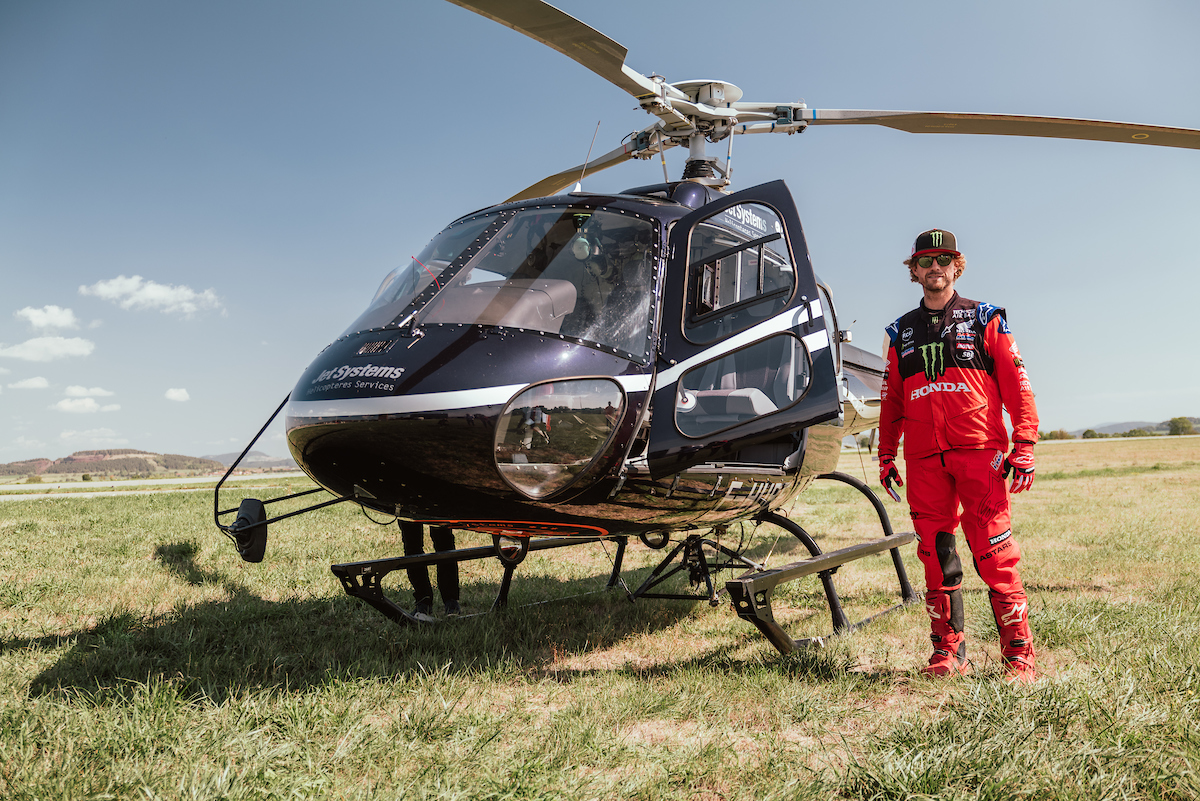 What did you do at the Six Days – did you compete?
No, I didn't take part, but I went along for the day, and we made a nice film with my rally bike. The idea behind it was I'm out riding my rally bike and I get lost. Suddenly, I appear in the middle of a Six Days stage. Obviously, the rally bikes are completely different to enduro. They're big bikes, designed to go fast. I didn't ride the official stage, with the extreme stuff, only on the faster sections (which were fast for enduro but slow for rally and me). But it was still quite technical.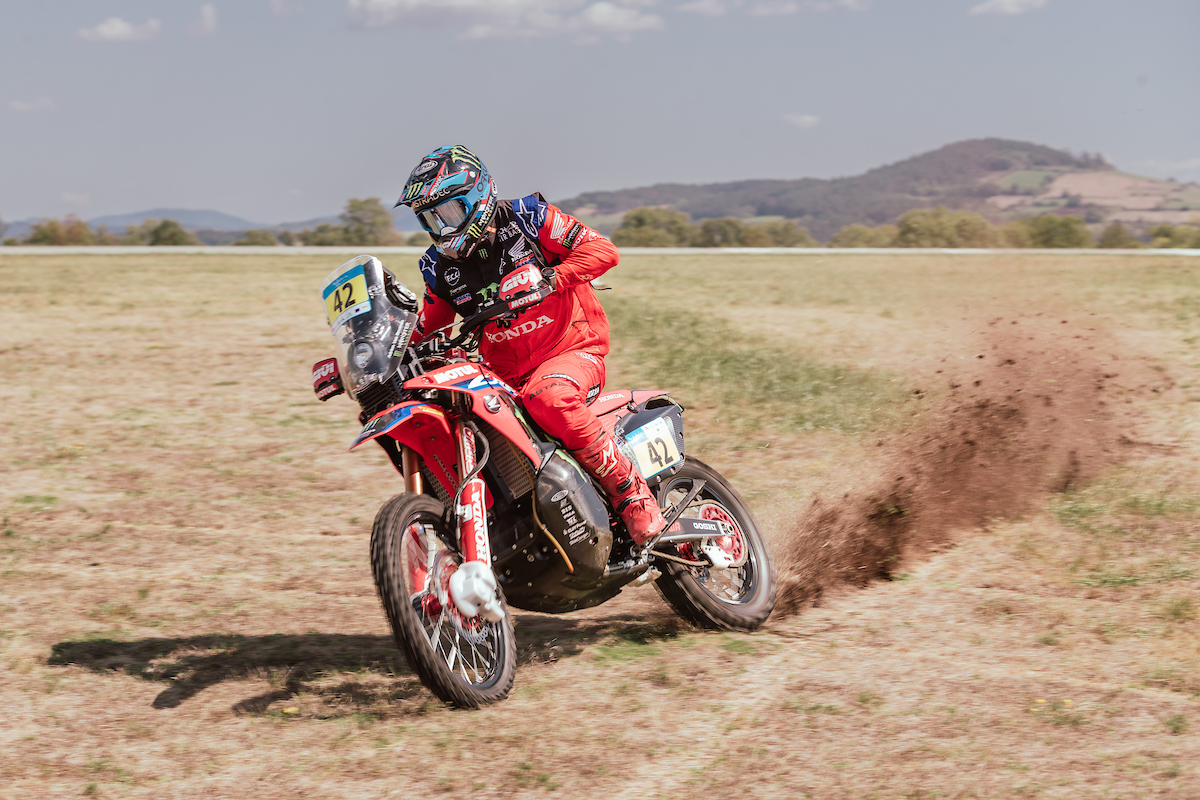 Was it nice to take a break from racing and competition and just have some fun on the bike?
Yeah, I had a great time. It's always the same when you make a video: it's a long day because you might have to repeat the same shot a few times, but it was fun to spend time with the Motul team.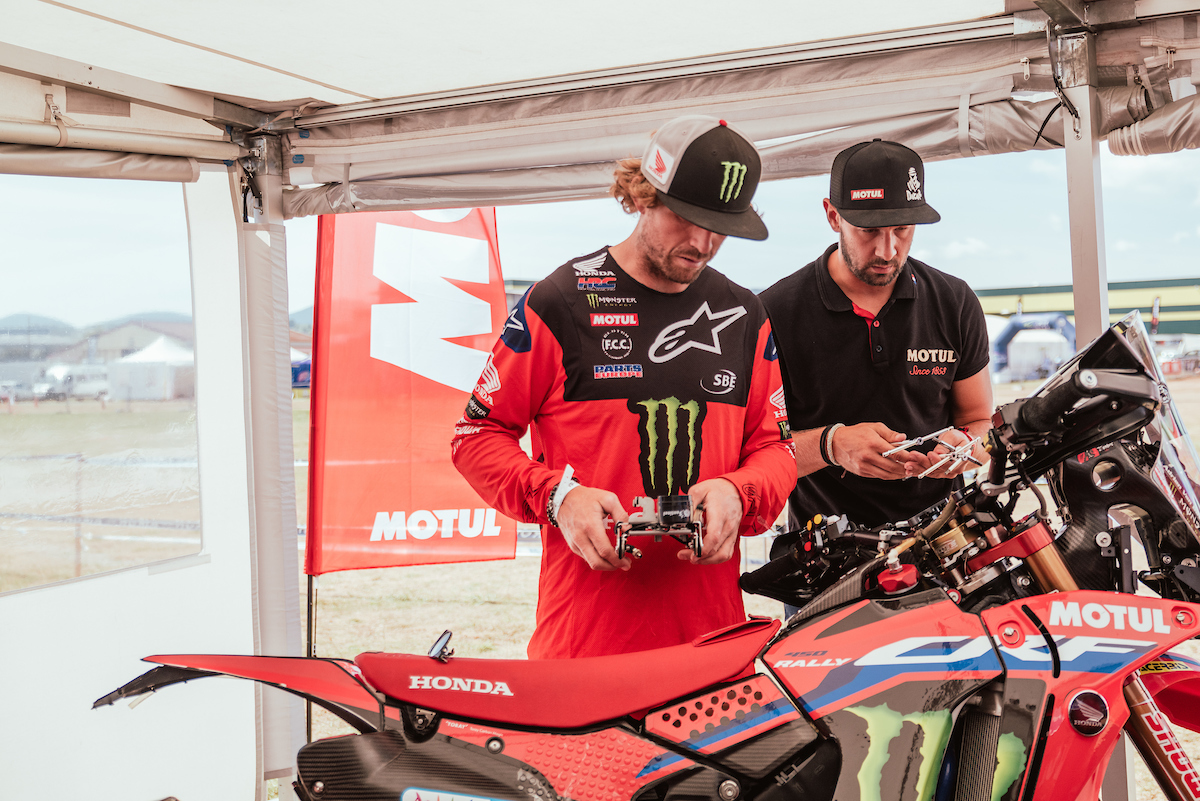 You're relatively new to Motul. What's your experience of the products and the support so far?
To be honest, I've been using Motul for a long time already. I can't really say much more than this [laughs]. But I know that Motul, for me, is the best. Motul is one of the references in our sport and in the oil world. In motorcycling, Motul is a really premium brand. Its products are super good quality, and the brand has a kind of fashion vintage vibe. It's a really authentic brand and its products go beyond oil to things like bike helmet cleaners. It's a really complete brand. It's a really useful partnership for me because it's not only about marketing, it's about the products that I use, and need, every day.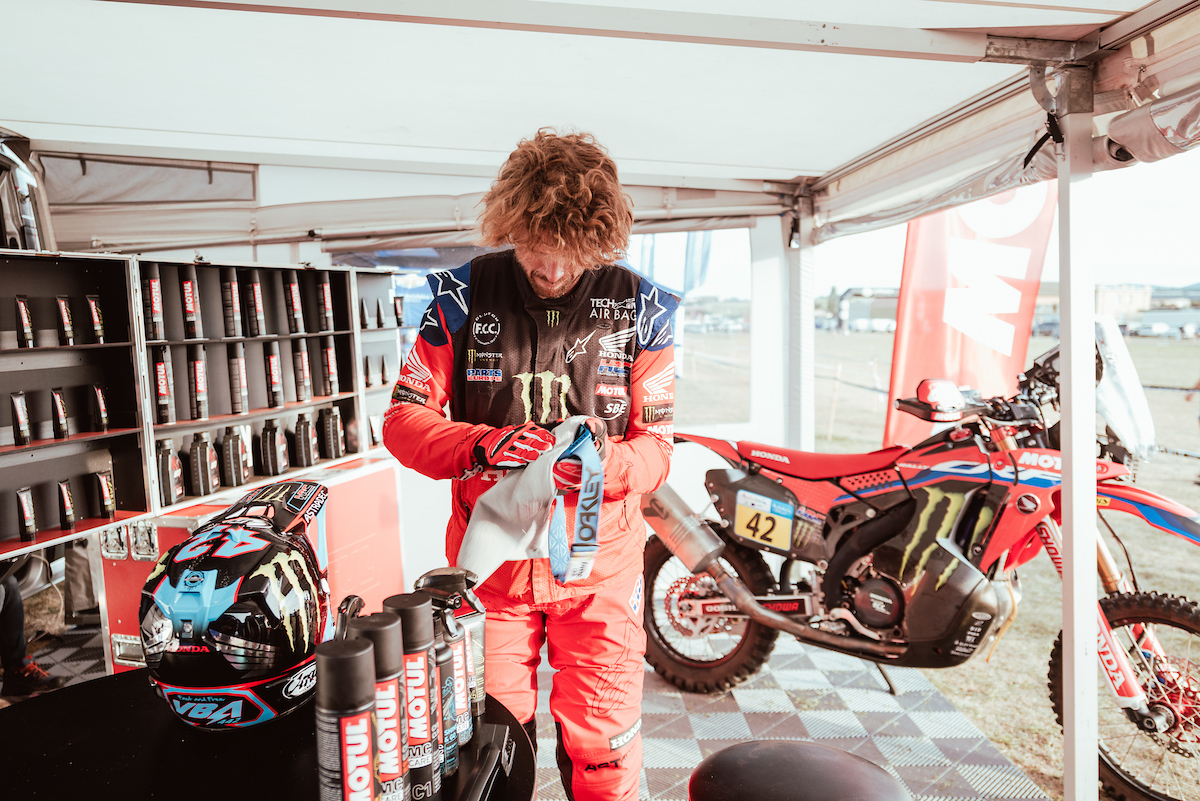 When are you racing again?
I'm heading to Morocco soon to train for the rally later this month, then I'm off to Spain for the Andalusian Rally, before starting my prep for Dakar.