Find stories, riders,
ambassadors

Motul
17 November
The Roof of Africa – also known as the "Mother of Hard Enduro" – finished last weekend and Motul-backed Sherco Factory Racing's Wade Young defended his championship in spectacular fashion. Marking his seventh win at the tough event, and leading from the front for the entire race, Wade is now just two wins away from equalling the all-time record held by Alfie Cox, whose last victory came in 2001.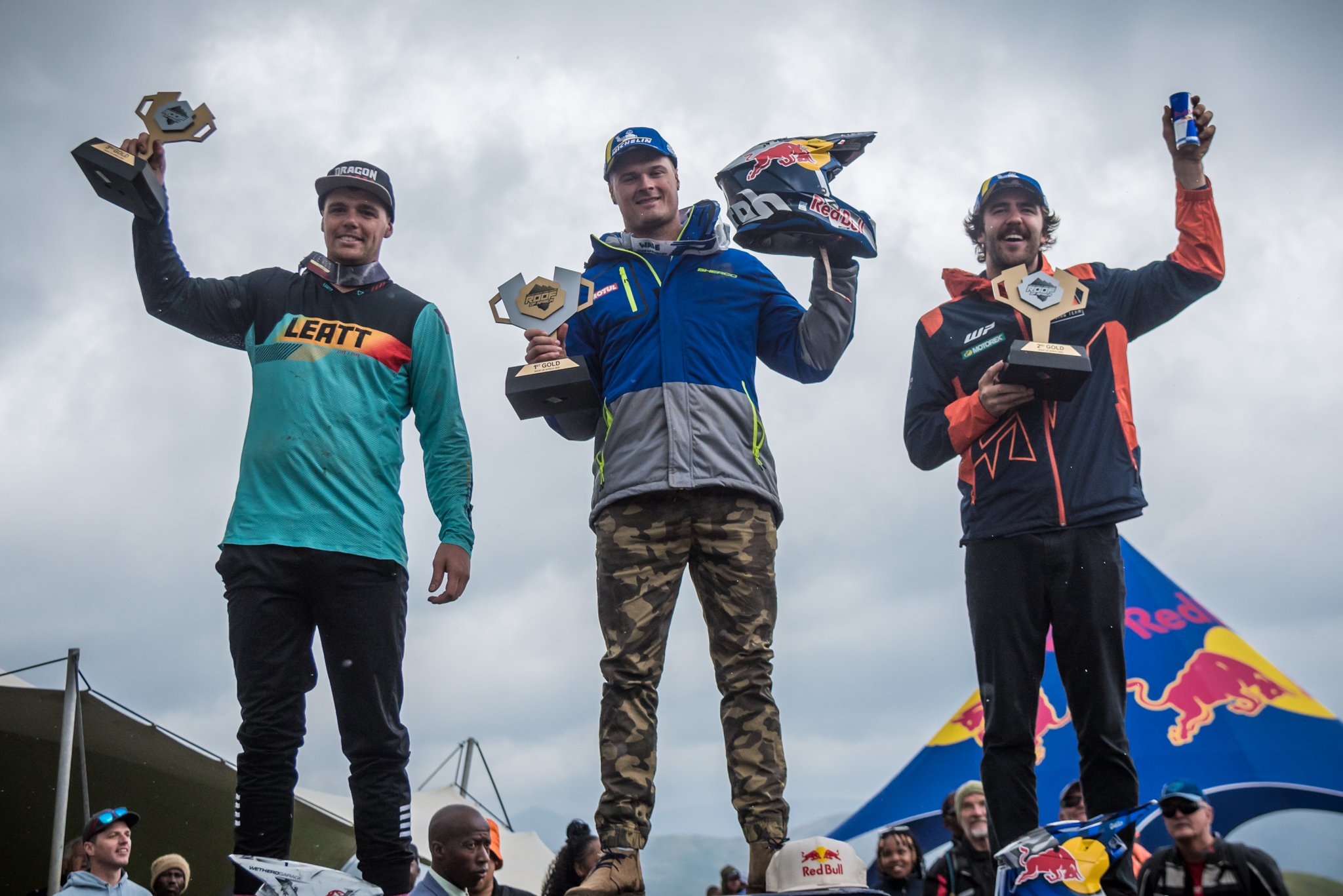 His battle wasn't easy.
The conditions were tough and heavy overnight rains meant a change to the daily routes was needed, to limit or avoid the crossing of swollen rivers. On the final day of racing, as the route dried out, the riders were able to get back into a more flowing style. Wade's strategy was to start "hot" but to ride as smoothly as possible while keeping up the pace and minimising mistakes, so the other riders would be forced to push harder on the unforgiving terrain.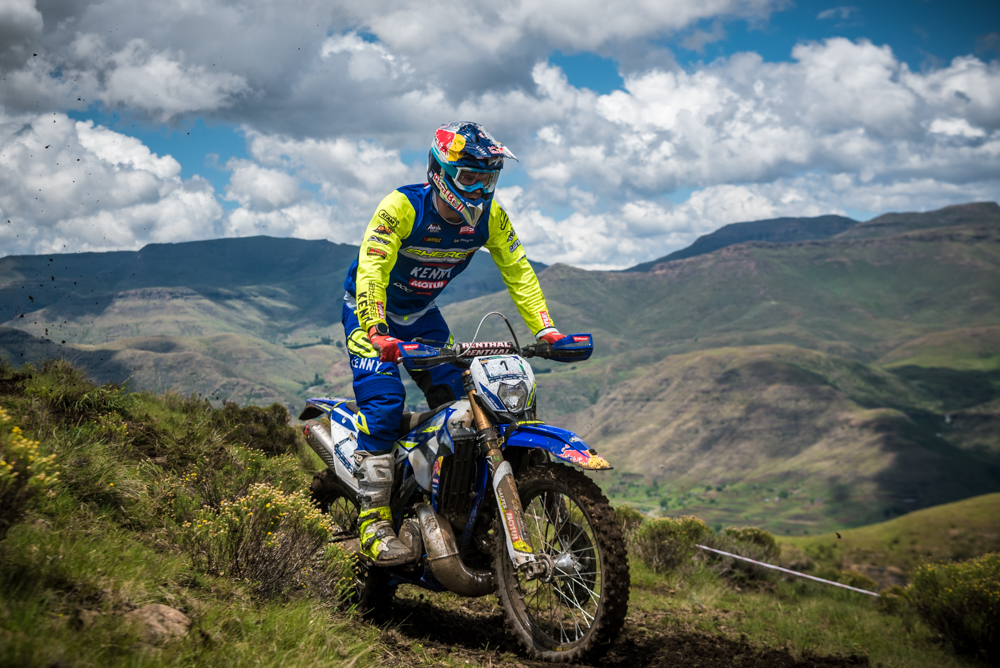 Africa's toughest enduro race
"The Maloti Mountain weather presented us with some serious logistical challenges this year – even more so than usual," said Charan Moore, Roof Race Director and Founder of Live Lesotho. "We're therefore especially proud that we were able to deliver another classic edition of the Roof, and that we could provide a rewarding challenge for everyone from the world's top Enduro riders to the weekend warriors in the Iron Class," he added.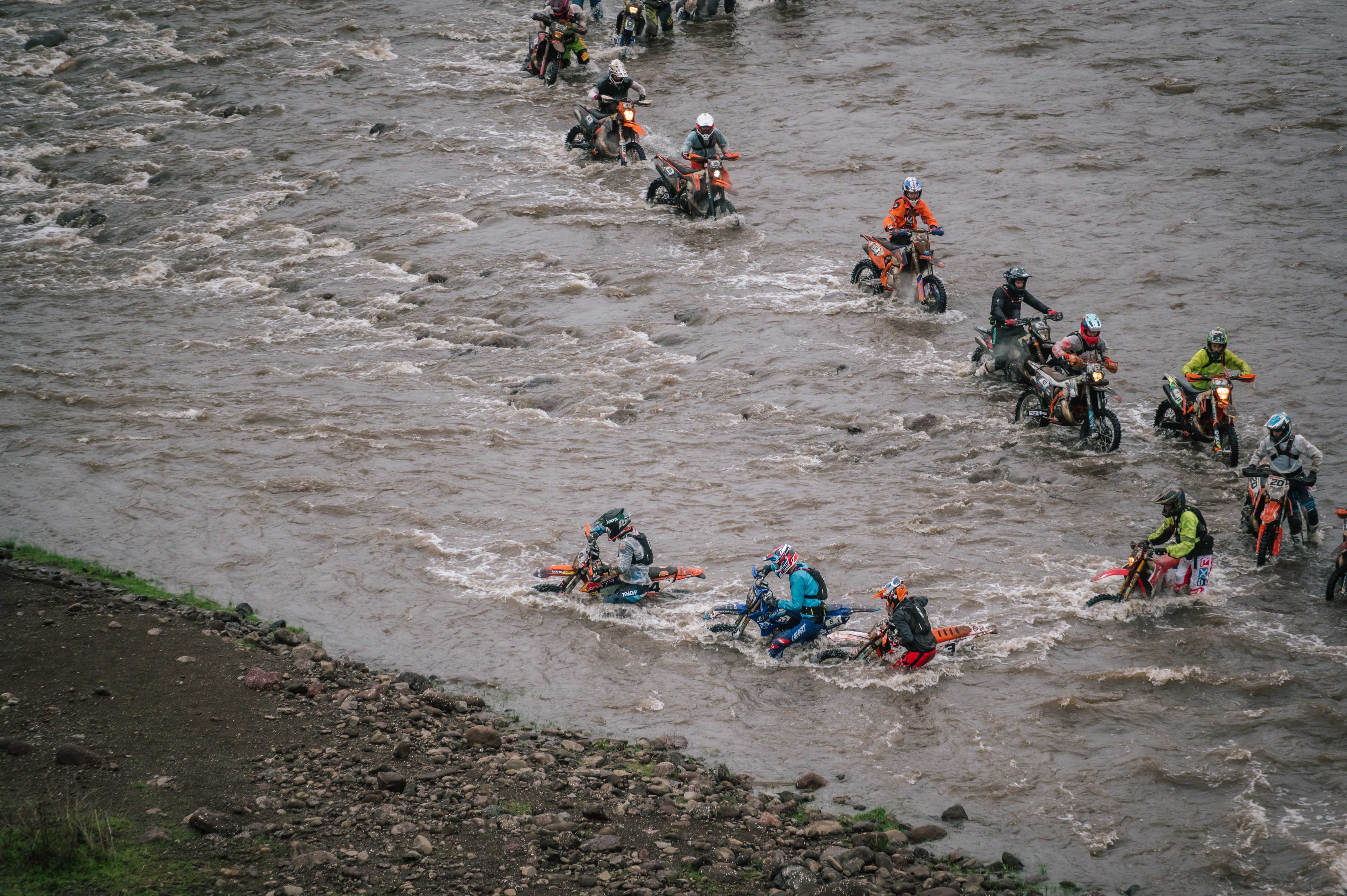 As the official lubricant partner of the 2022 Roof of Africa, Motul supplied its 710 2T lubricant to the event organisers for use by all riders taking part in the Gold, Silver, Bronze and Iron classes. Motul also had a station at each of the unassisted service points during the race, offering emergency product support (including Motul lubricants, coolants and other products).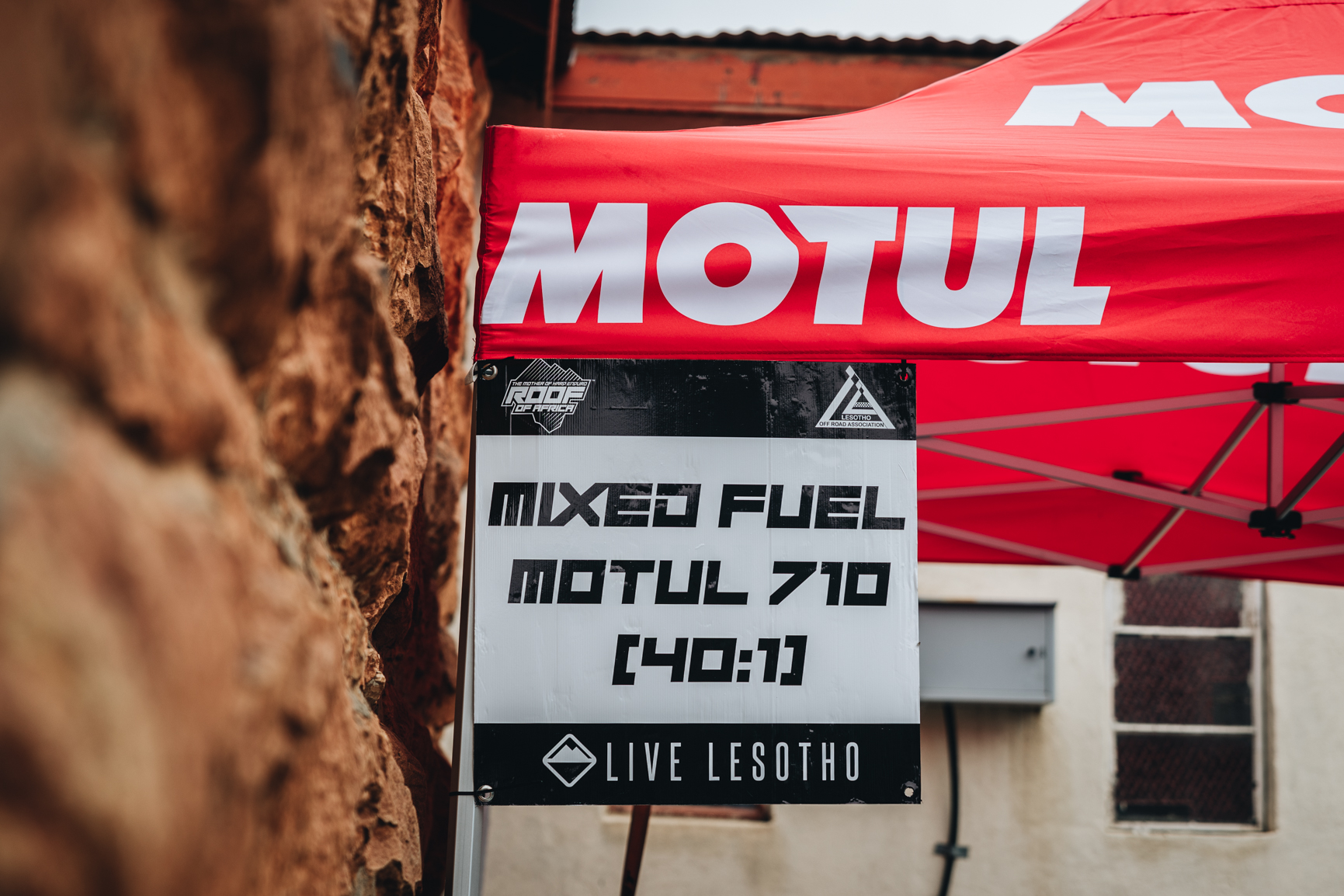 The Motul Bike Wash
Motul also supported the "Bike Wash" where riders could clean their machines and take some shelter from the weather. The tanks used at the station were later donated to the local community.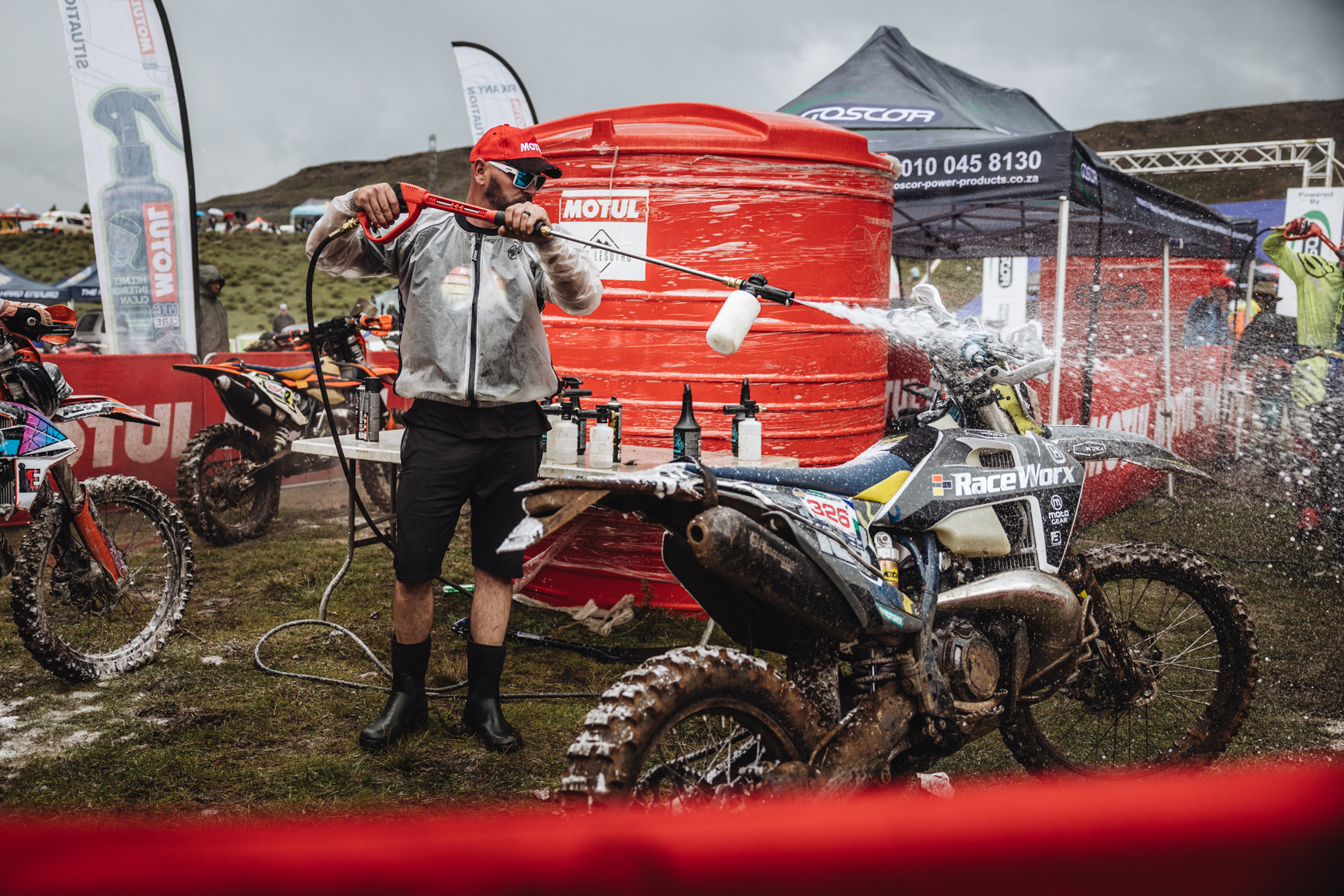 "This year's racing conditions meant lots of mud which can impact the performance of professional riders and amateur enthusiasts alike. The Bike Wash facility offered a respite from the tough Roof conditions and we used Motul's biodegradable bike wash throughout," said Craig Kruger of Extreme Clean, which hosted the Bike Wash.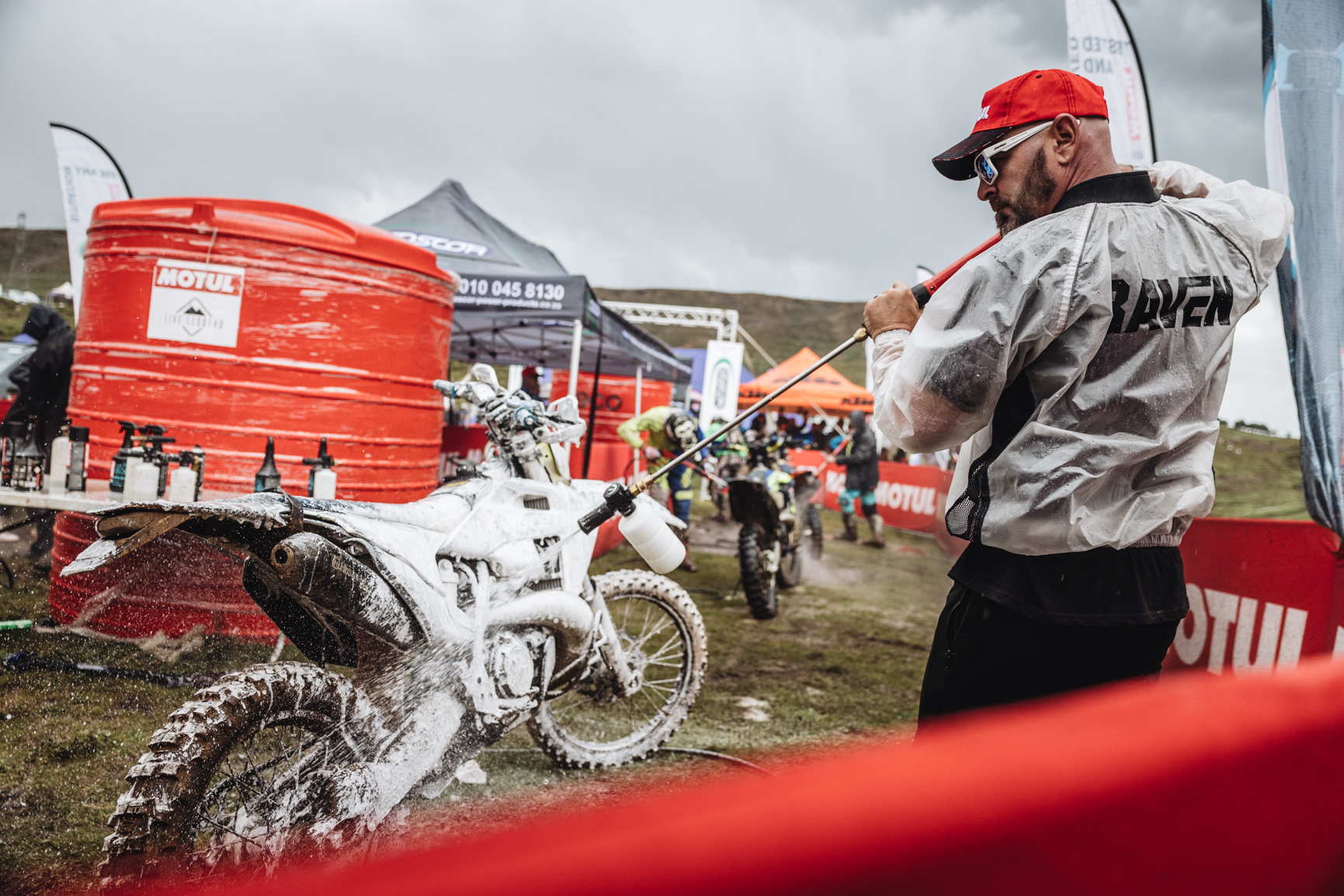 "Supporting all the participants at this year's Roof, from the professionals to the weekend warriors, gave us the chance to get closer to the riding community and motorsports fans. It was a great way to put our range of premium lubricants through their paces under some extremely challenging conditions – we were excited to showcase our products in this way," added Mercia Jansen, Motul Area Manager for Southern and Eastern Africa and the Indian Ocean. "A huge congratulations to all the participants this year who managed through the rain, hail, and moments of sunshine!" she concluded.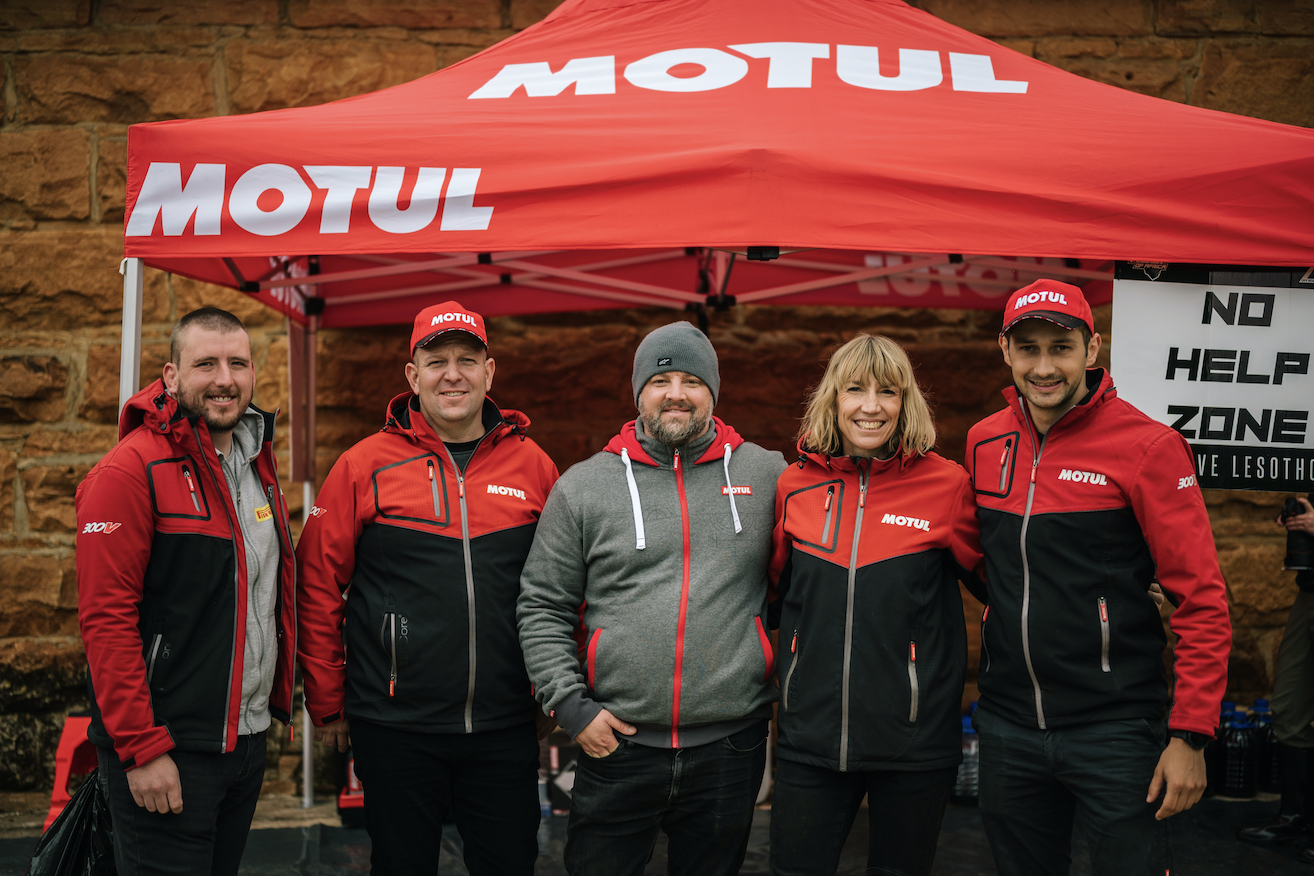 Riding the new Sherco 300 SE
Wade was riding the new 2023 Sherco 300 SE Factory Edition bike, which is powered by Motul lubricants. Ben Du Toit, from Sherco South Africa, said: "It's the ultimate extreme Enduro weapon straight out of the box and another reason why there were over 25 Sherco bikes in the starting line-up this year. As always, we offered all Sherco riders a comprehensive support package that included tyre fitment, spares availability and race prep at the end of each day."