Find stories, riders,
ambassadors

Motul
18 January
The Modernity.
The talk about modern Ducati motorcycles should start with the classics. That's right — many people call it the classic of modern motorcycle design and at the same time one of the most beautiful motorcycles in the world. Ducati 916.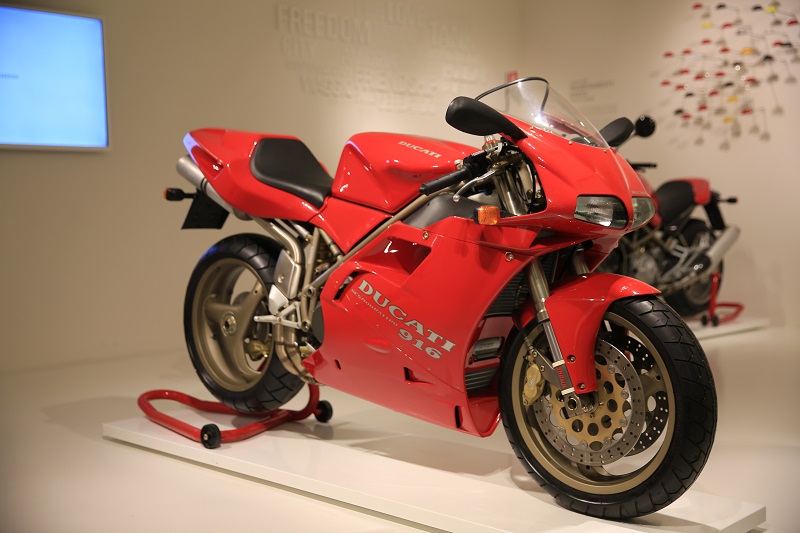 Massimo Tamburini created this masterpiece in 1994.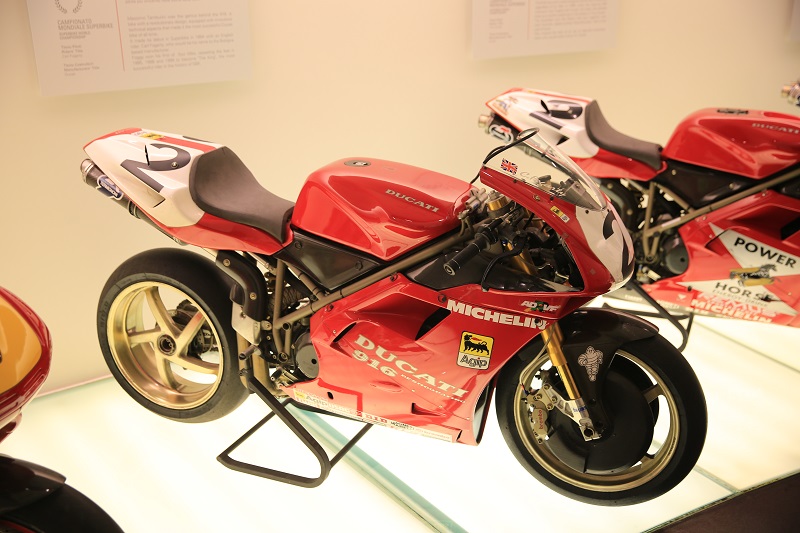 There is an opinion that the civilian model failed having a the shortened rear pendulum. And it was fixed only in racing versions. That is why 916 won four times in Superbike World Championships from 1994 to 1996 and in 1998.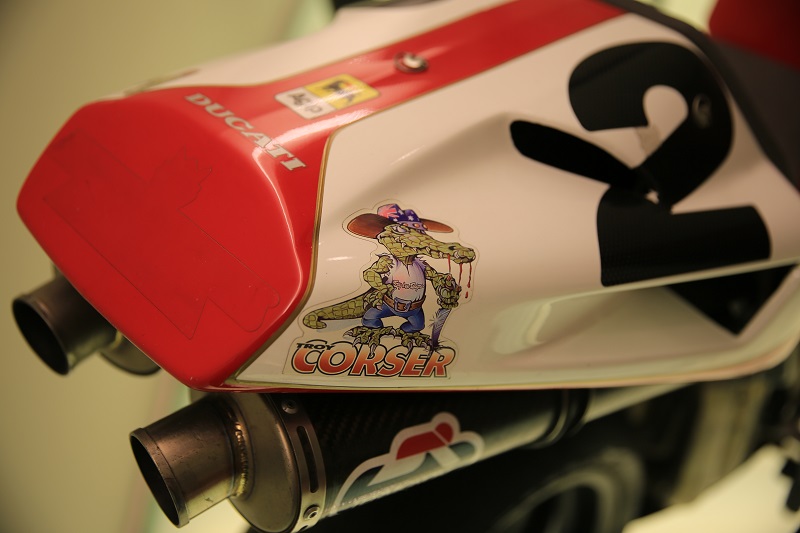 In 1996, it was made by Troy Corser.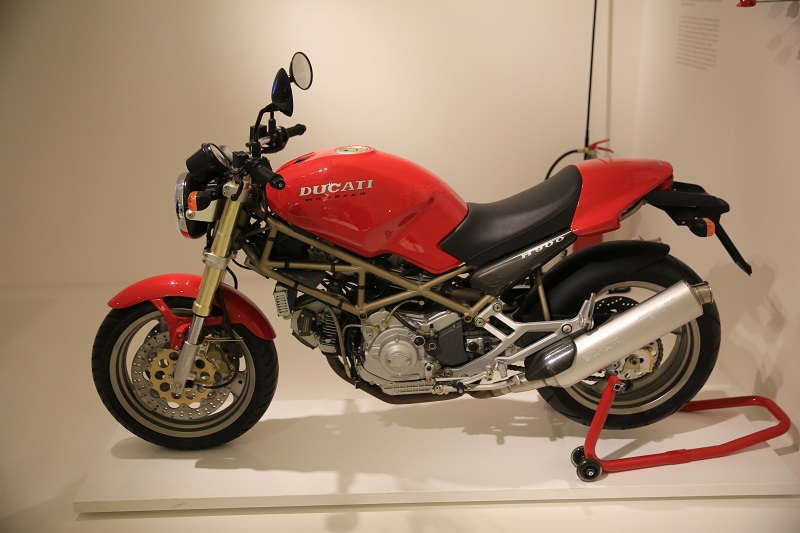 By the way, in 1993, Miguel Galuzzi also had a masterpiece - Monster 900. A unique model, which for some was the first bike (in the version of 400 cubic centimeters), and an elegant weapon in the hands of experienced riders in the S4R version.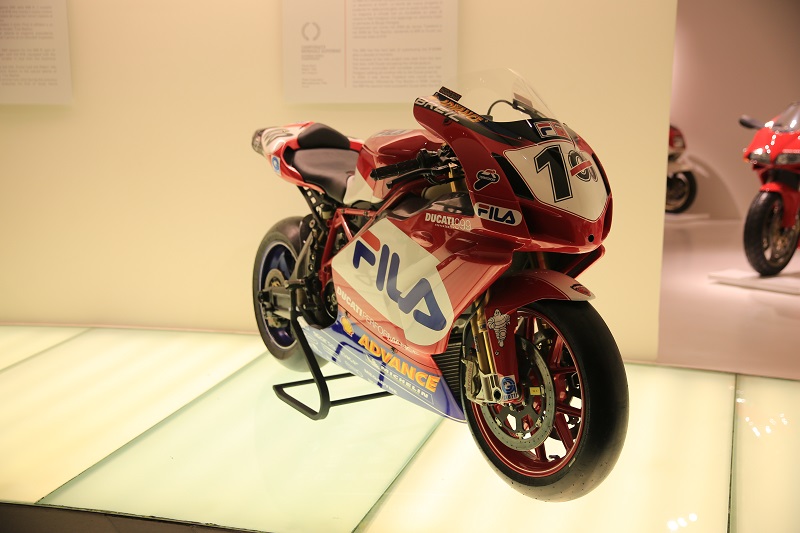 The next top model of Ducati was 999. It had a very ambiguous design. So renowned, that in the museum there is no civil version of 999.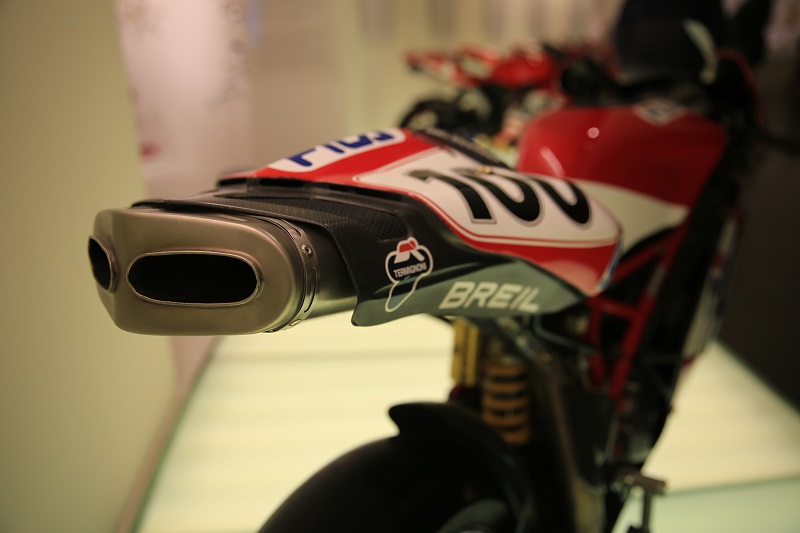 But in the race 999 again was the champion in years 2003, 2004 and 2006. Just look at that exhaust!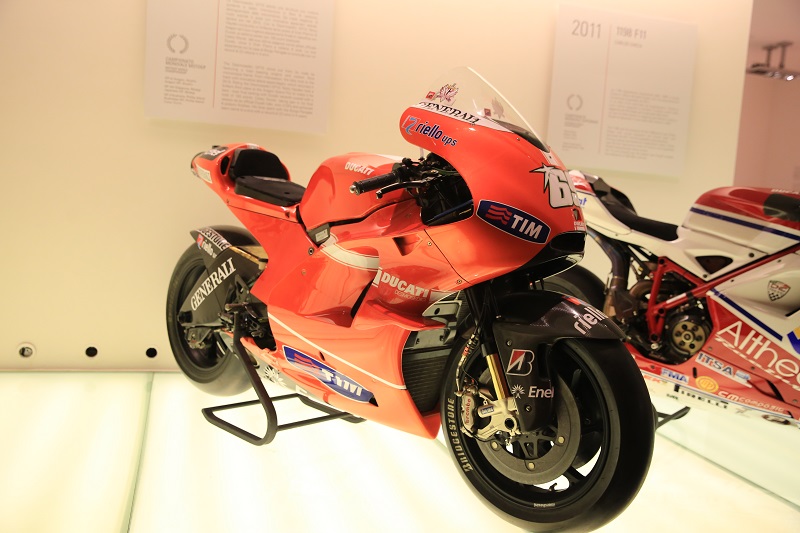 A couple of years later, Ducati again shocked the world, releasing the homologated version of Desmosedici prototype model, which races in class MotoGP.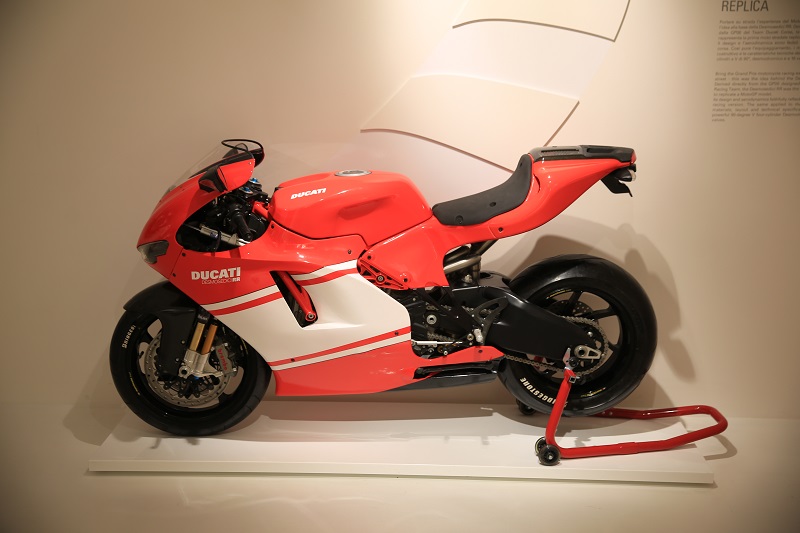 Some of the most beautiful sides of the model Ducati 1999 Panigale →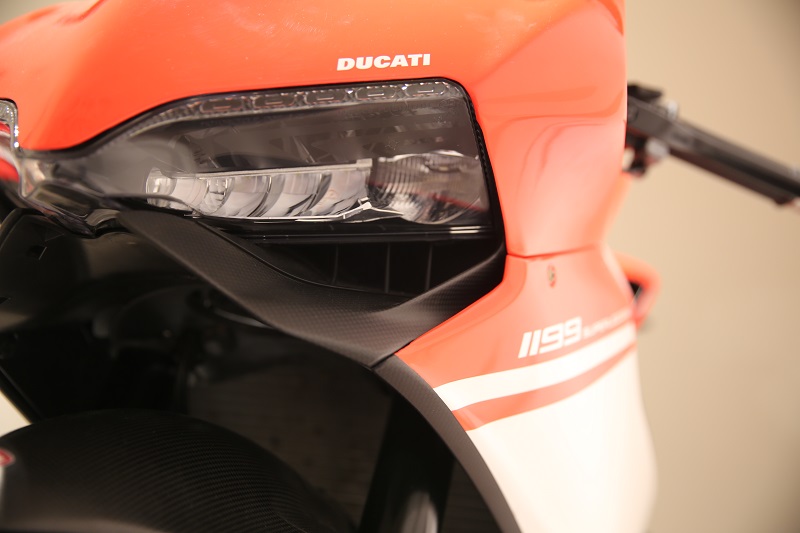 This is the last superbike from Ducati with a large V2 engine. The next version has already got the V4 version, raising the power-to-mass ratio to unprecedented heights.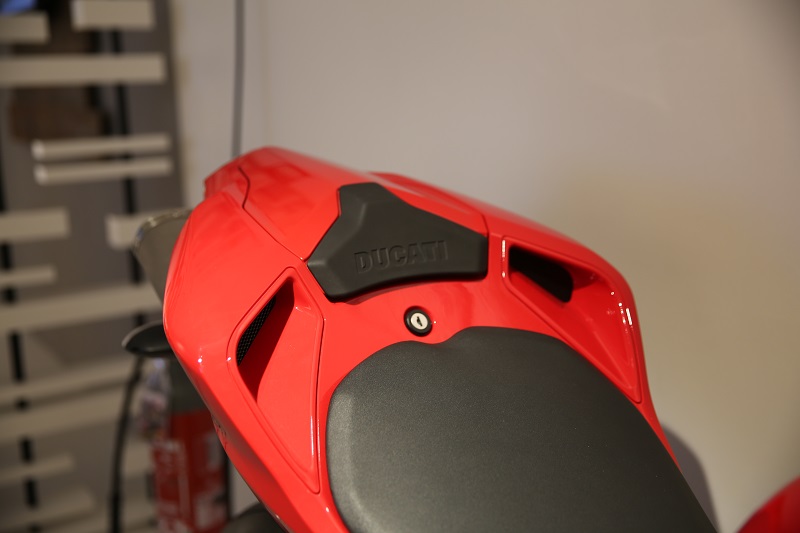 At the exit of the museum you can see a large photo mosaics from Ducati.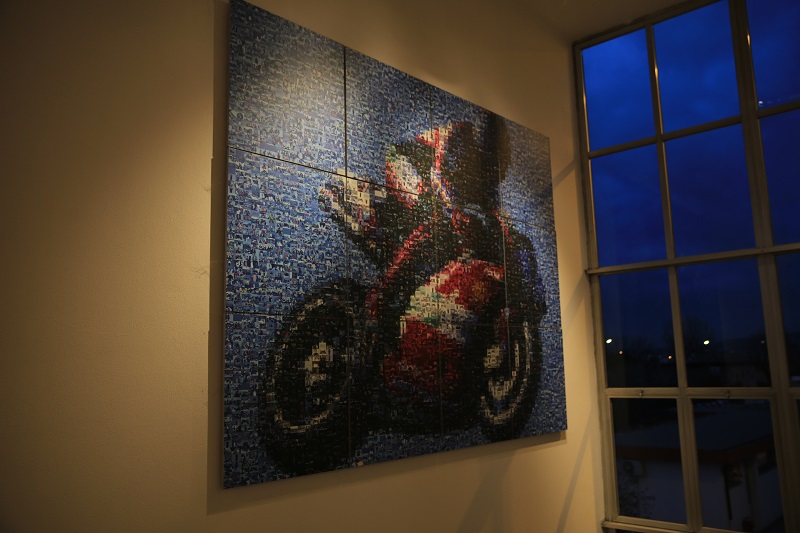 And there is a lot of the new generation Scramblers at the parking.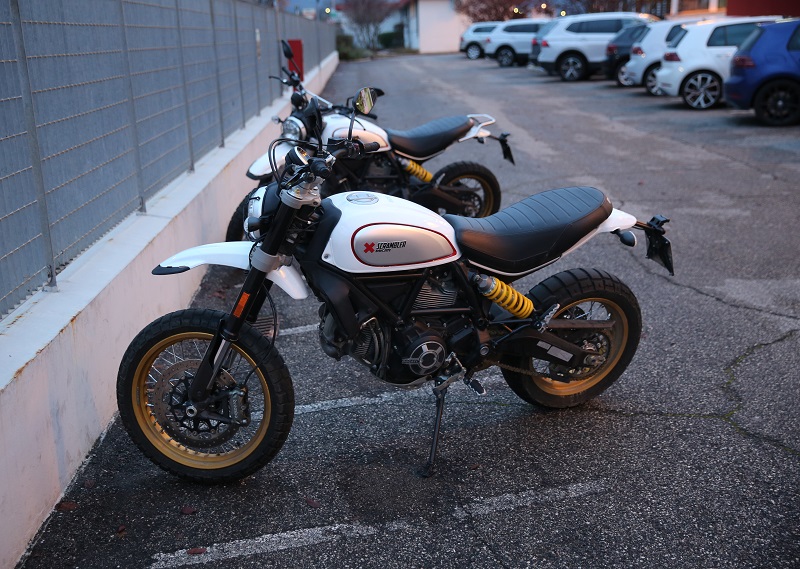 Ducati has a lot of fans because it keeps its traditions at the core of its development.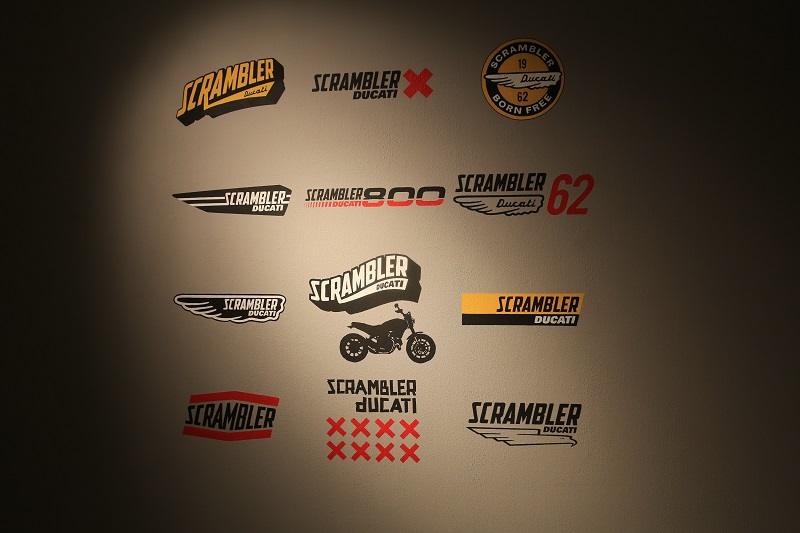 And now in Bolognia you can find a great cafeteria - Scrambler Food Factory.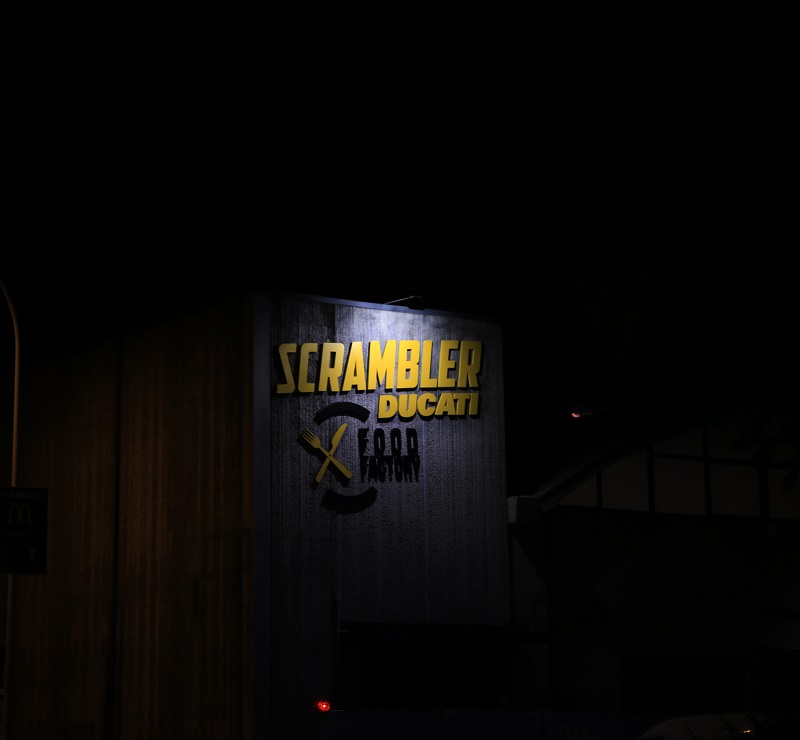 Enjoy Italia! Enjoy Ducati!