Find stories, riders,
ambassadors

Motul
27 October
Ann Kathrin Bendixen is living her dream. Last year, she traveled through 18 countries on a motorcycle for 27 months, covering 52,000 kilometers in total. In addition, she travels alone, spends the night outside in a tent and only has the bare essentials to survive in her backpack. We talked to the extraordinary 21 - year - old about freedom, traveling on two wheels and her self-written book.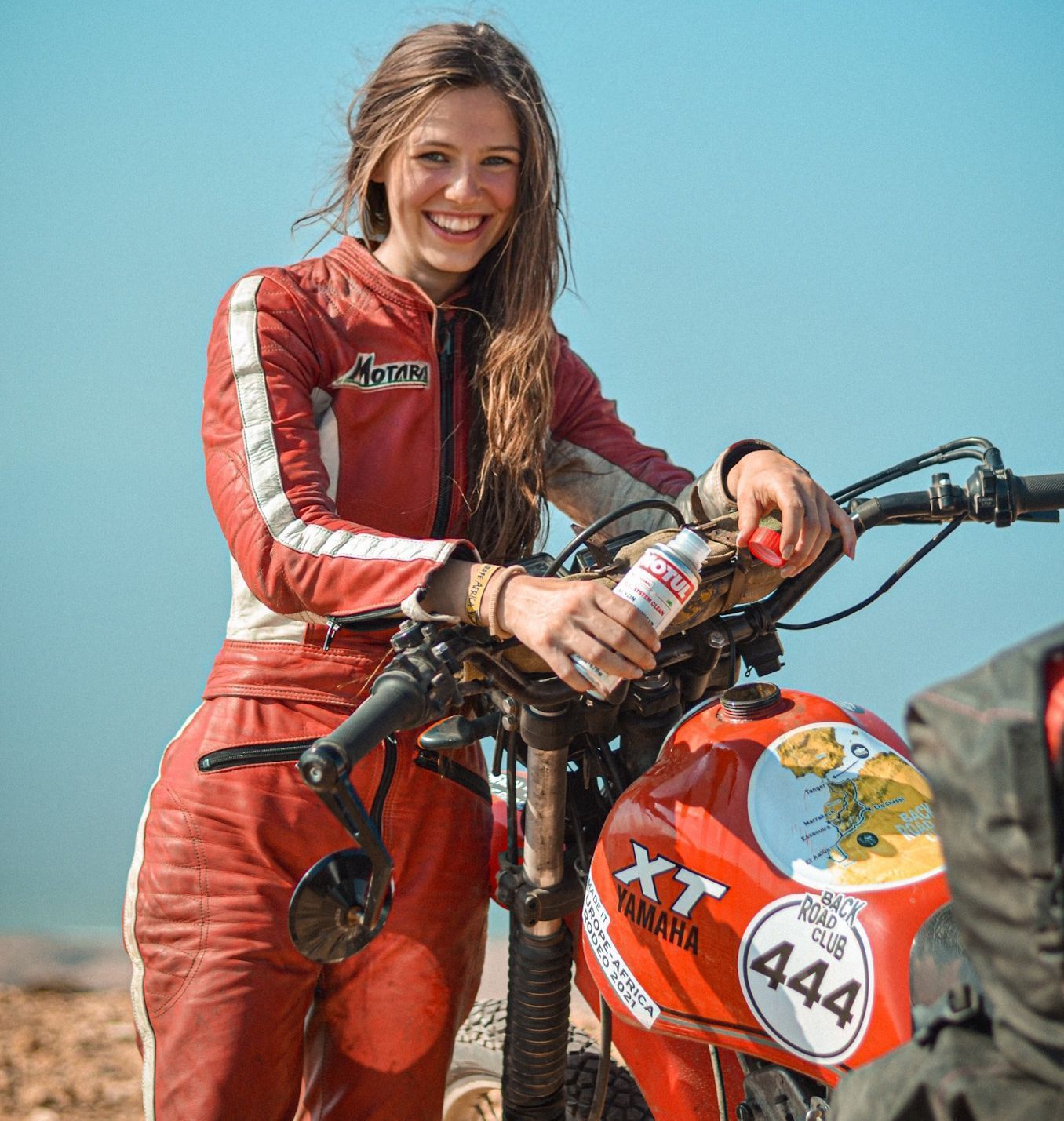 Ann Kathrin, you have been on the motorcycle for the entire past year. How did you experience this year and where did you travel?
For the last two years I have been driving from the Canary Islands all the way to the North Cape. Due to Corona, it was sometimes difficult to travel to other continents. The situation has calmed down significantly for a few weeks, and I am in Africa for quite a while now. Currently I am driving through the Western Sahara... I suffered from a serious disease when I was 18 and learned that you can die at a young age. Since then, I started to live my life regardless of any regrets. Young, naive and with no money in my pocket. I chose a motorcycle for the simple reason that I was able to buy that bike incredibly cheap (laughs).
You have summarized your experiences in a book - can you tell us a little more about it?
I wrote my book "Bikergirl" to show young people that they too, can experience an adventure. Often I hear statements or questions like: "How do you finance the trip?" Or "I would like to, but I can't because ..." that's what I want to answer in the book! I hope to be able to take away fears and myths. But above all, I want to show that almost everyone can live this freely. Even if you are young, completely broke and lost. All it takes is courage to take the first step. Taking the step of shedding the security of everyday life and embracing free adventure. Among other things, I also want to show the negative sides of my trip in my book. Experiences that I don't share on social media. For the first time I was able to write down emotional topics like sexual harassment, loneliness and helplessness. Dangerous situations such as surviving my illness, accidents or the engine failure of a light aircraft while I look from the air at the steep cliffs below, almost everything is included ...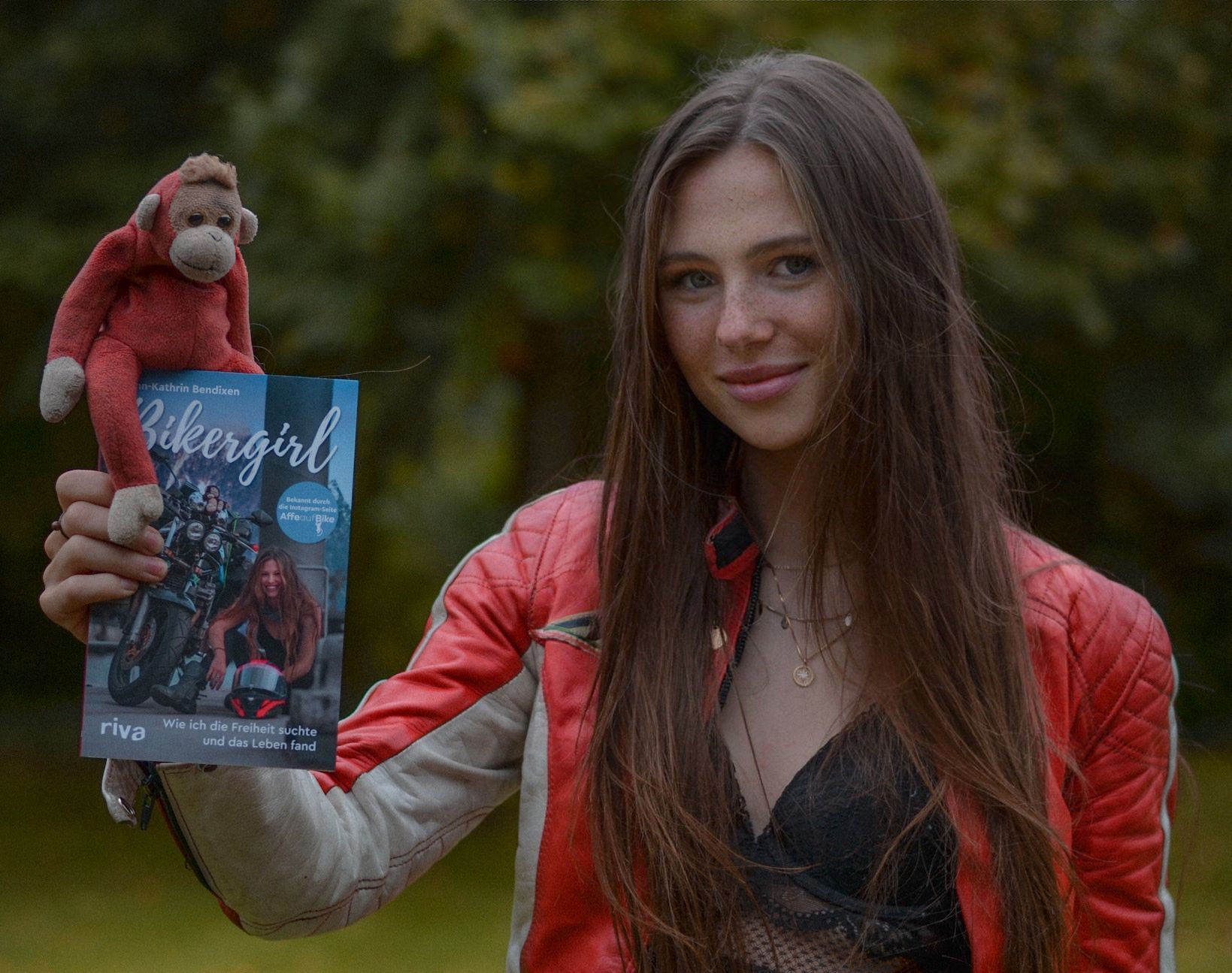 Please explain to us what the name "Monkey on a bike" is all about ...
In my childhood I had strong sail ears and was called by different names. One was "monkey". Today I take the memories that were bad back then, with humor, so I bought myself a plush monkey bear and drive through the world writing history together. The name "monkey on a bike" somehow has a double meaning (laughs).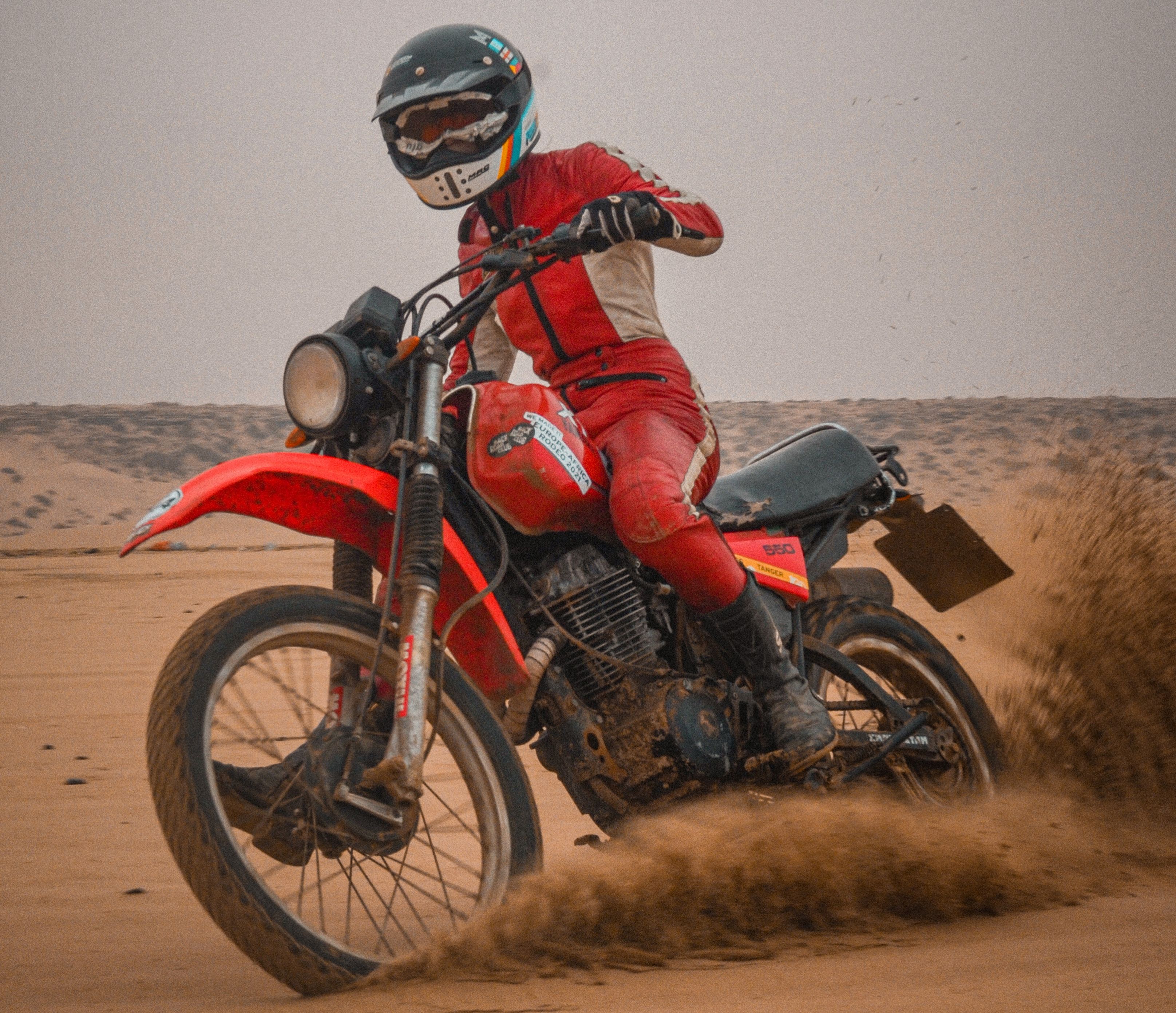 You've just arrived in Africa, what is the destination of your trip this year?
The road is the destination. Due to my spontaneous and, above all, planned manner, in the end everything turns out differently than initially thought anyway. All I really want is to be happy and see the world. After visiting Africa, my biggest dream would be to ship my "monkey swing", the XT 550 from 1982 to South America. Unfortunately, the prices of the shipping tankers have risen enormously and for me it is no longer possible to book because of the money. My spontaneous rethinking would drive me to the Canary Islands, from there to South America. Maybe on a sailing boat? Once arrived in Chili I would buy an old bike and just see how far it would bring me...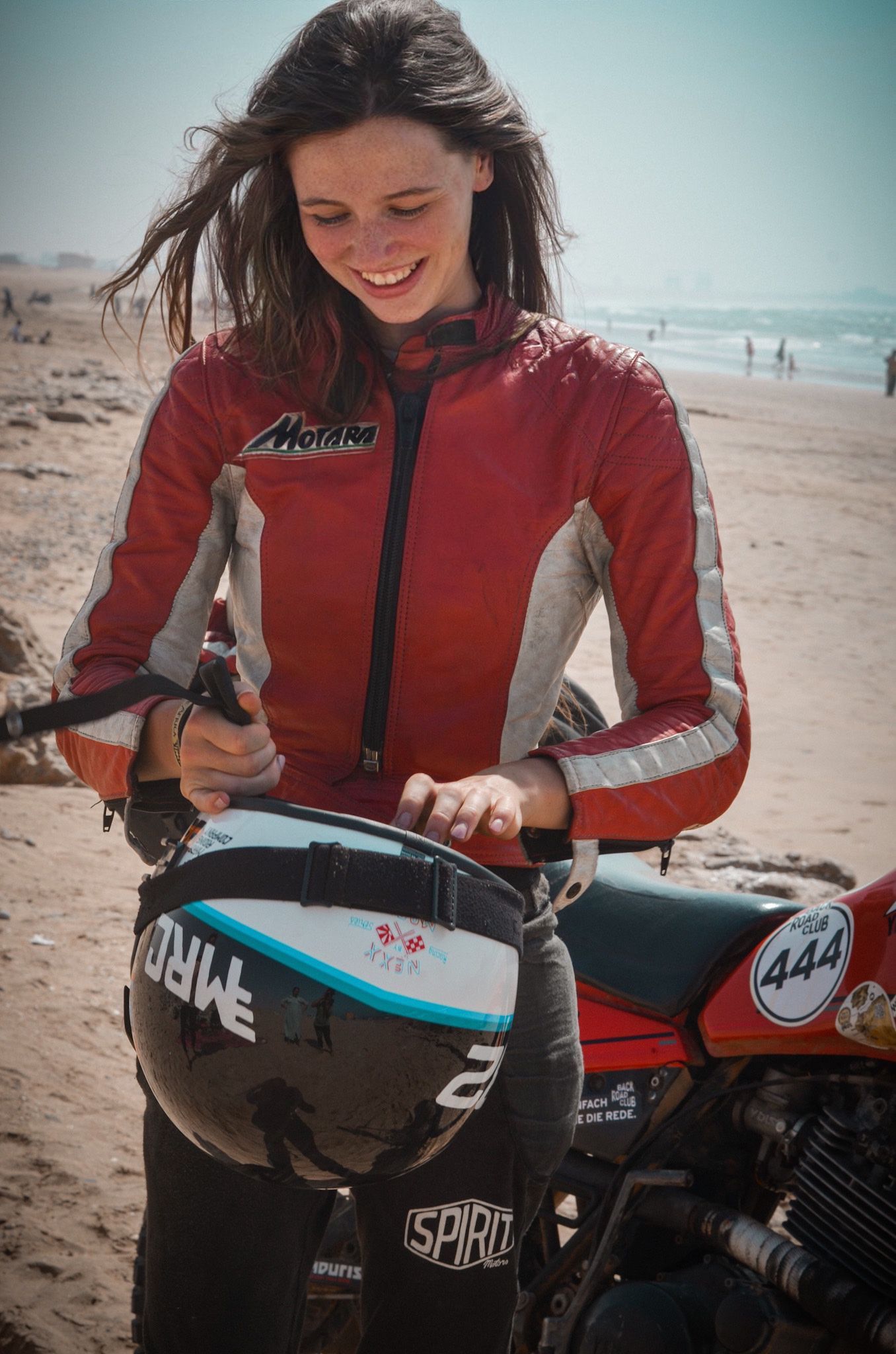 You drive a pretty old Yamaha XT that is almost museum-like. How does MOTUL help you maintain the machine?
To put it in a nutshell: "Motul has often saved my ass here with its products". My carburetor keeps closing, especially when driving off-road ... the carburetor cleaner got me moving again in the middle of the desert. Another time my machine was losing a decent amount of oil due to a broken oil seal on the kick starter and seals. My motorcycle swallowed 150 ml of oil over 200 kilometers. At that moment, an African took my engine apart and fixed the problem. Even if the Motul oil is great, I will hopefully be able to ride without such an oil consumption in the future. Still, I was happy to have such a good oil on hand! Among other things, the gasoline here in Africa is not always as good as we are used to in Germany. The fuel system cleaner brought the stuttering machine to live for the second time!