Find stories, riders,
ambassadors

MOTULSOUTHAFRICA
10 September
IN DUST WE TRUST ....
The 2019 edition of Stofskop, the ultimate social motorcycle event, took place at the Randfontein Oval Raceway on Saturday 7 September. It was renamed the Royal Randfontein Stofskop in honour of the new venue, and participants and spectators were unanimous in asserting that this was the best Stofskop yet.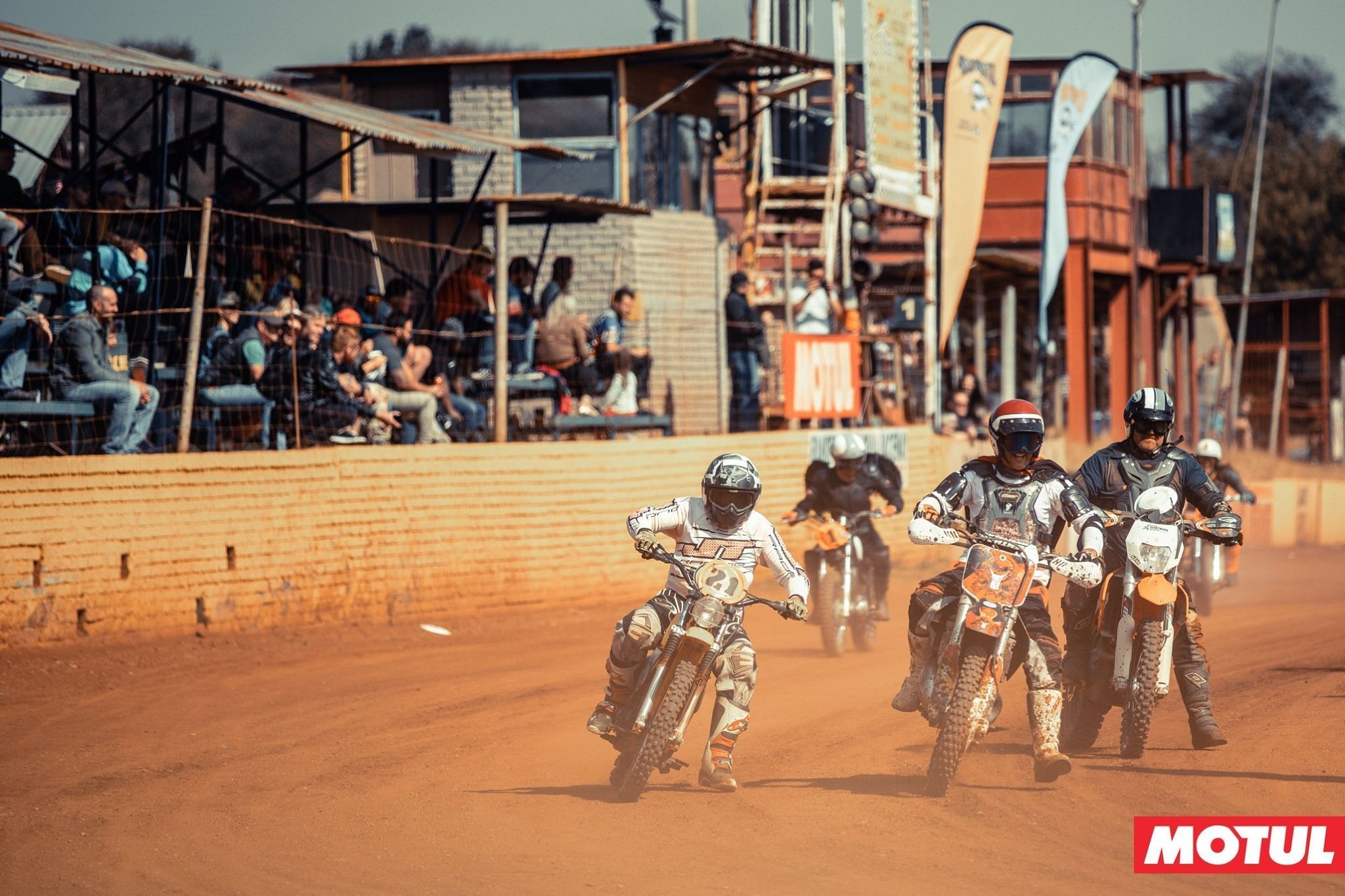 This wonderful day out for the entire family more than delivered on the promise of Stofskop: an excellent vibe, rides that ranged from the sublime (including Justin Steyn's beautiful custom-built Honda RS600 replica in the Flat Tracker Scrambler Class) to the ridiculous - and some truly outrageous outfits.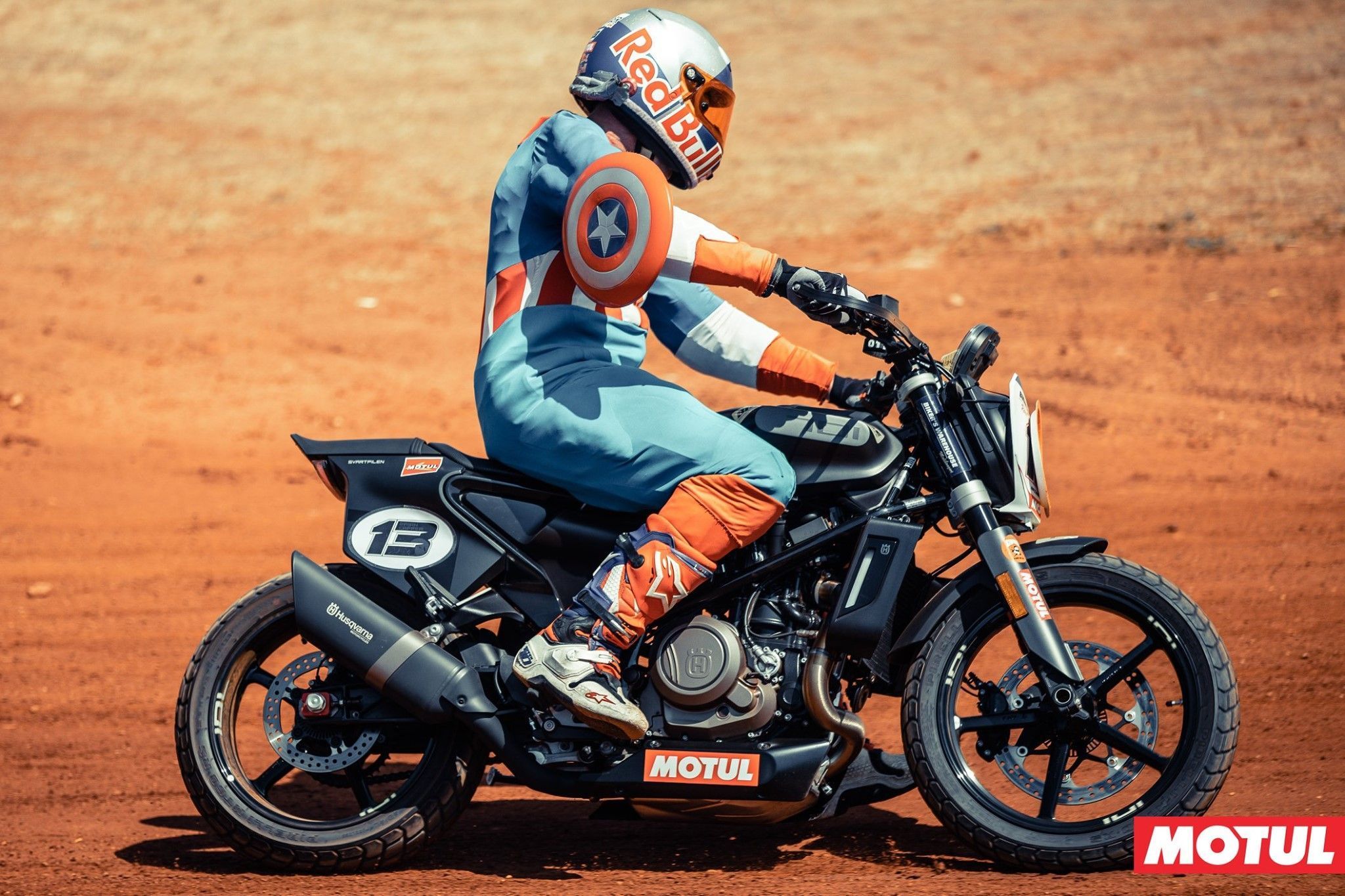 Highlights included an excellent turn-out of Vintage Motocross (VMX) bikes, and Gauteng's biggest herd of Plastic Pigs battling it out in some of the hardest-fought racing of the day. Participants in the Moped Mash class stayed true to the 'run what you brung' ethos of the event, with 4 horsepower step-through mopeds up against pizza delivery Vespas in a dice to the death - this was a class that took some topping!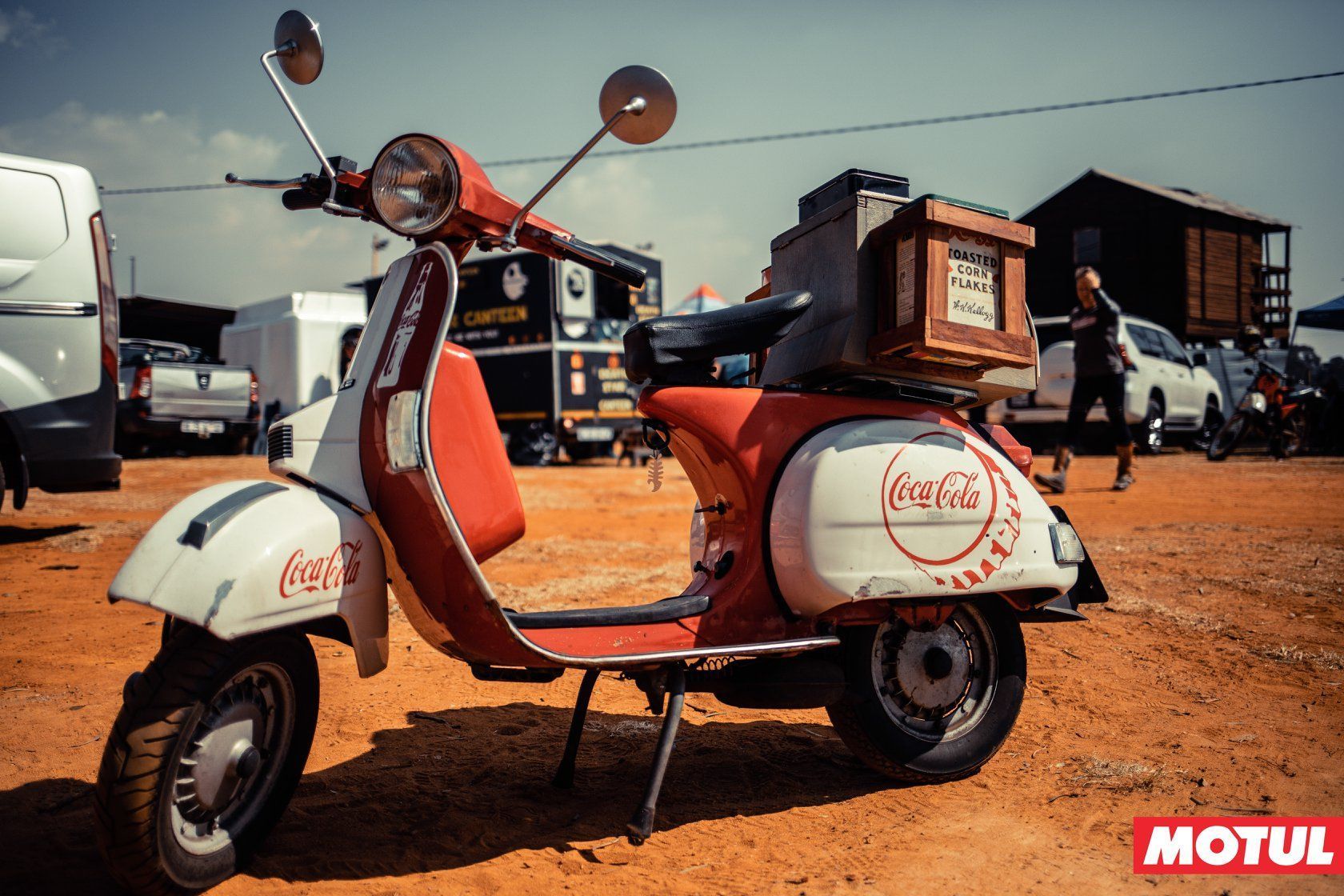 "This year's Stofskop saw a record number of entries from both seasoned Stofskop veterans and rookie riders," commented Stofskop's chief organiser, Chris Shelvey. "In fact, we had so many entrants that we had to split some classes – a testament to the ever-growing popularity of this slightly weird but completely wonderful event."
Stofskop was once again supported by Motul, and Mercia Jansen, Motul Area Manager for Southern and Eastern Africa, participated in the fun. "My favourite part of the day was seeing the smiles on everyone's faces – both participants and spectators," commented Jansen. "Although with the amount of dust and mud they had to get through, this brought a whole new meaning to the expression, 'grit your teeth'," she added.
Motul's recognition that Stofskop has inspired many people to rediscover their love for motorcycles through making racing more accessible has led to their continued support for this event.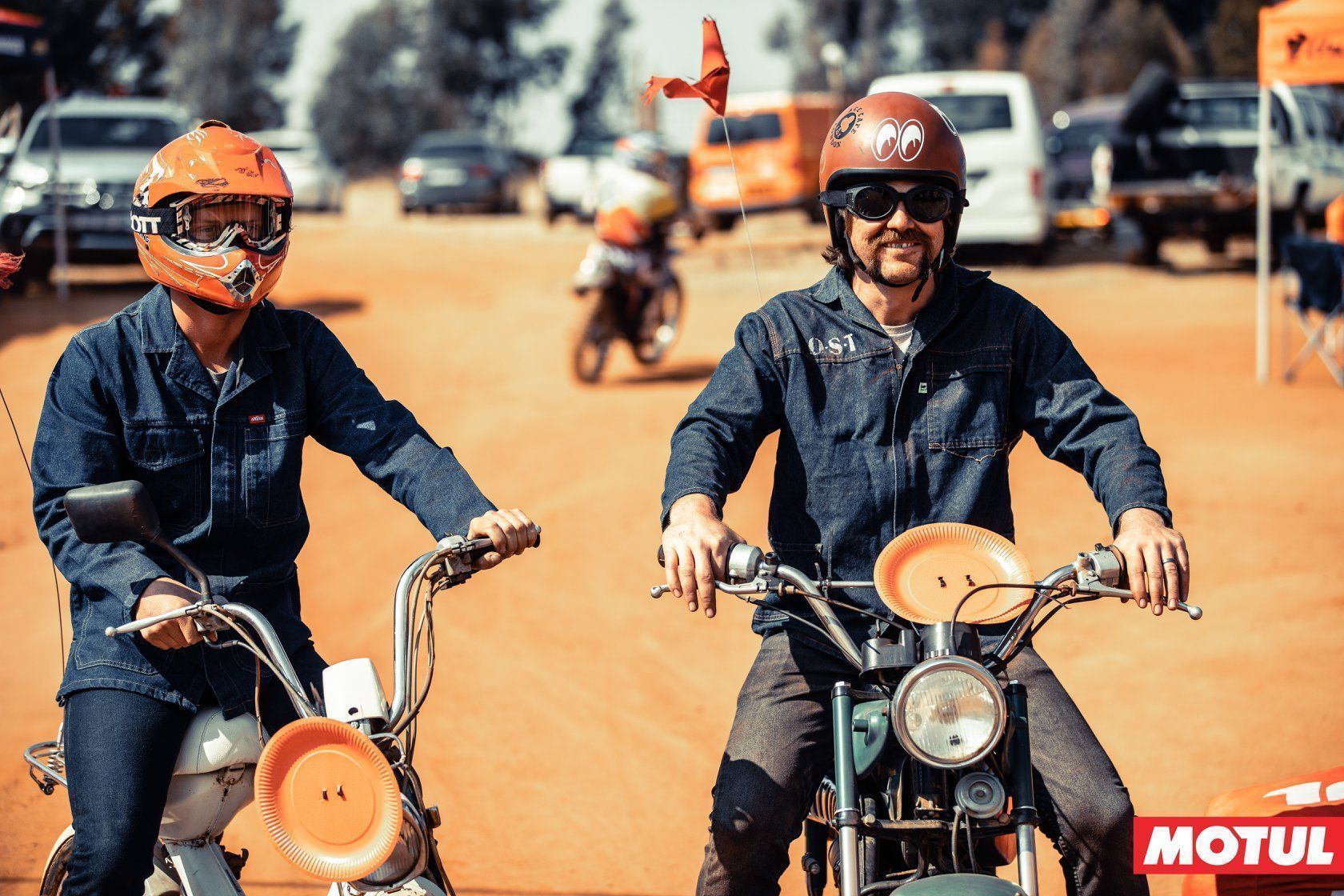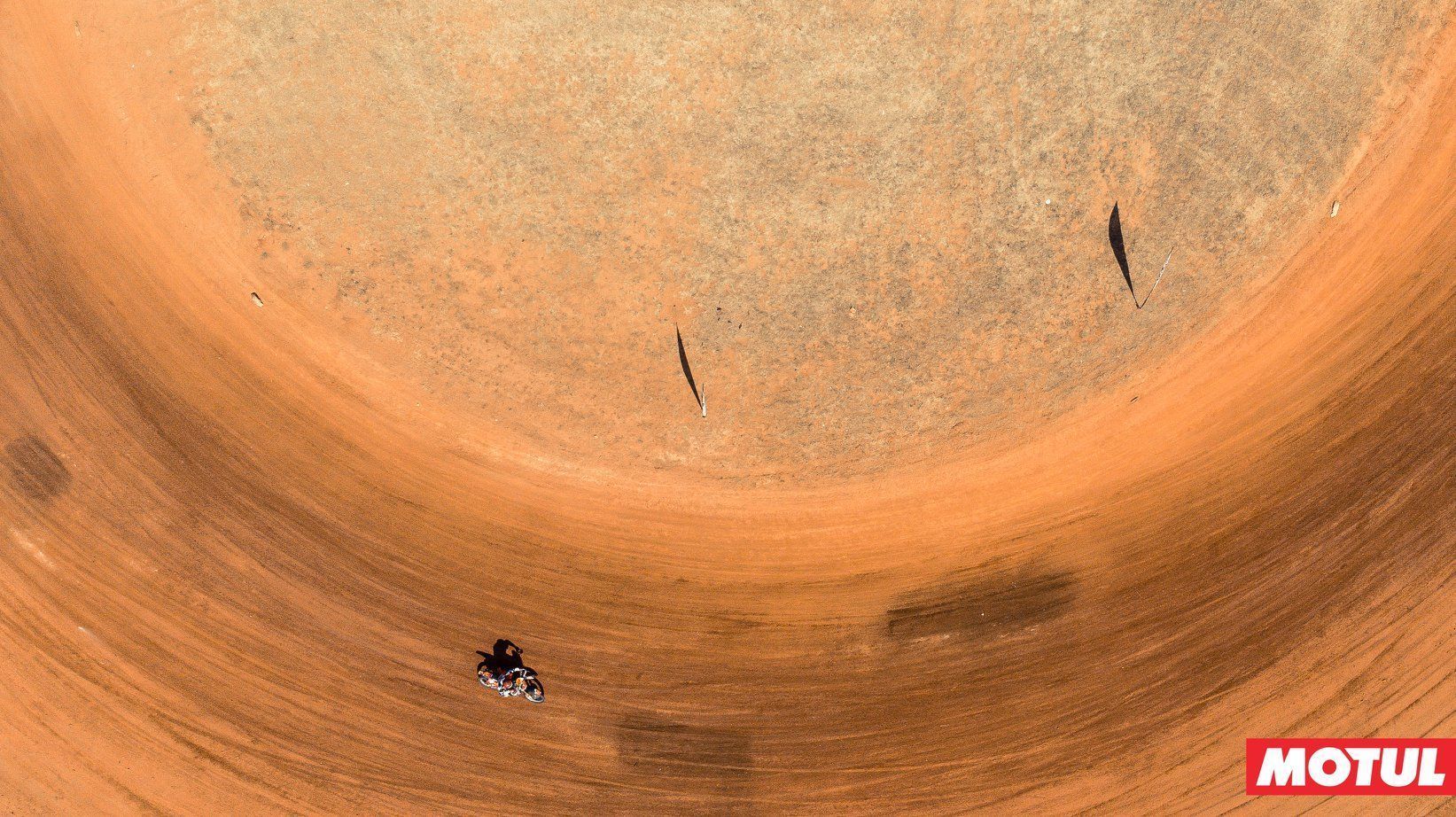 "It's great to see how many of last year's participants have returned and how many newbies there are," observed Motul's Jansen. "People are getting half-forgotten bikes out of their garages, fixing them up, replacing and adding parts and lubricants and hitting the track. At Motul, we're all about helping to grow the industry through the infectious enthusiasm generated by great events like Stofskop."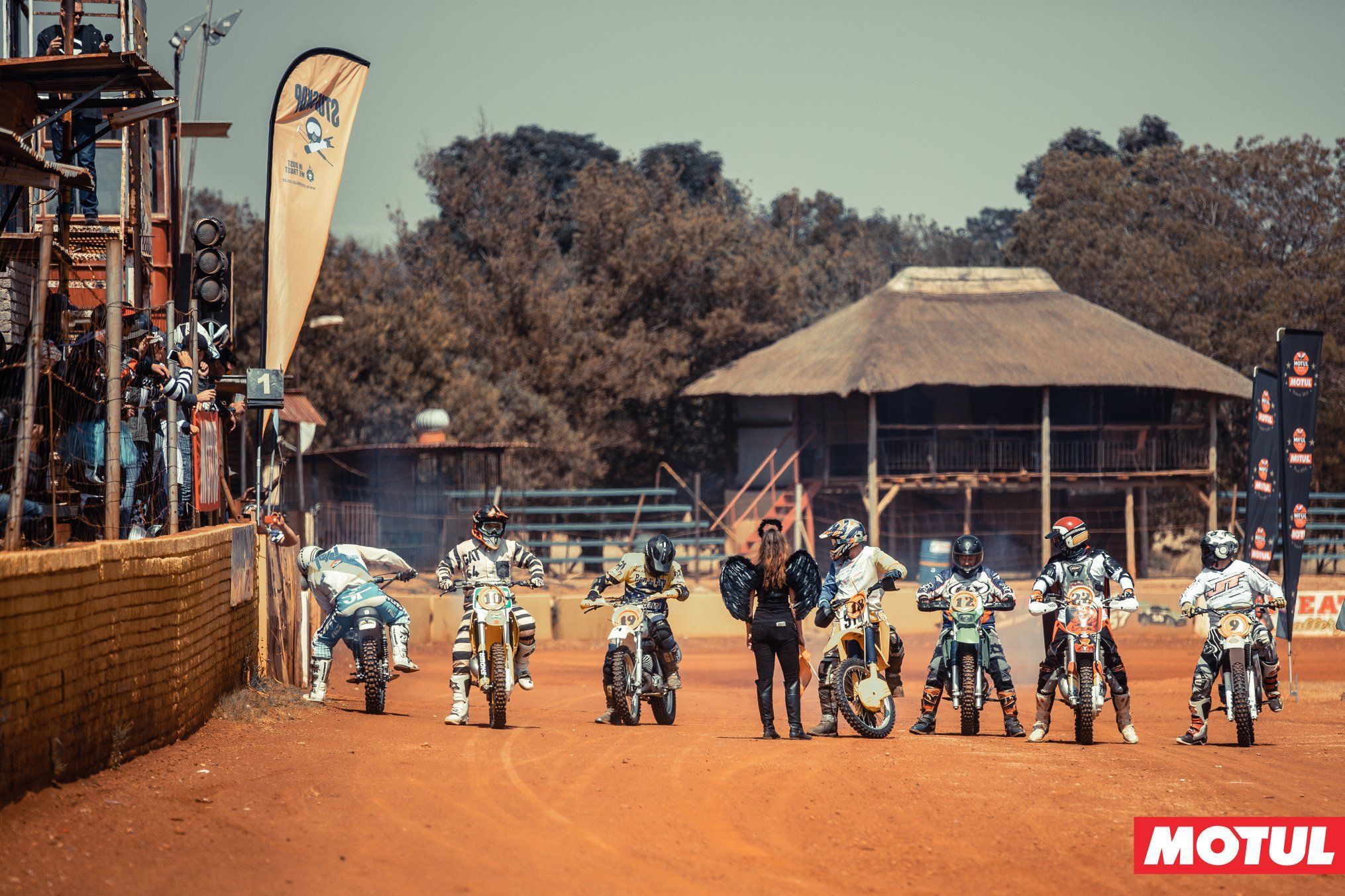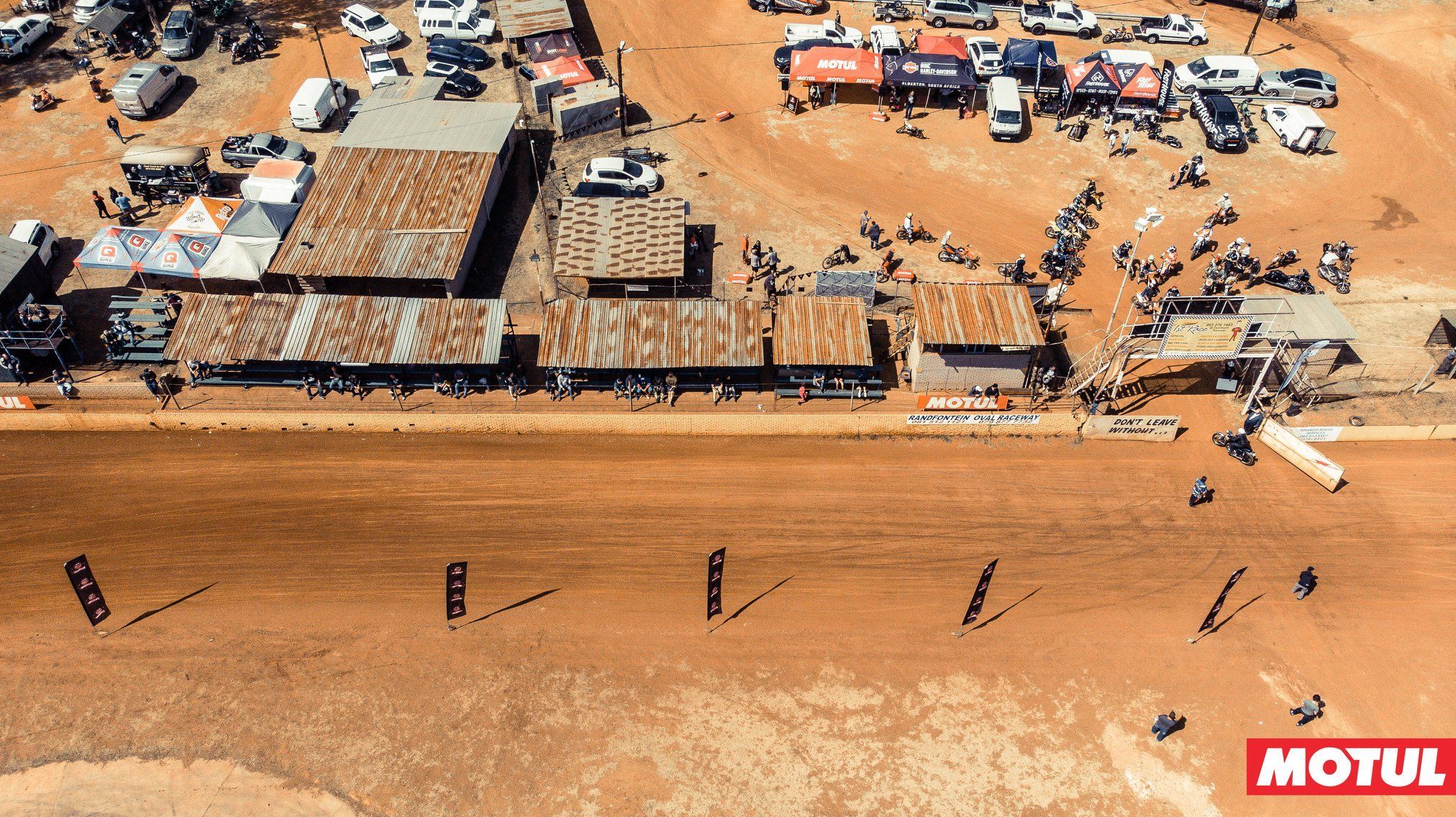 Other brands in the industry and motorcycle manufacturers are also starting to show their support and set up stands in the pits and many promises were made to bring the whole family along next year!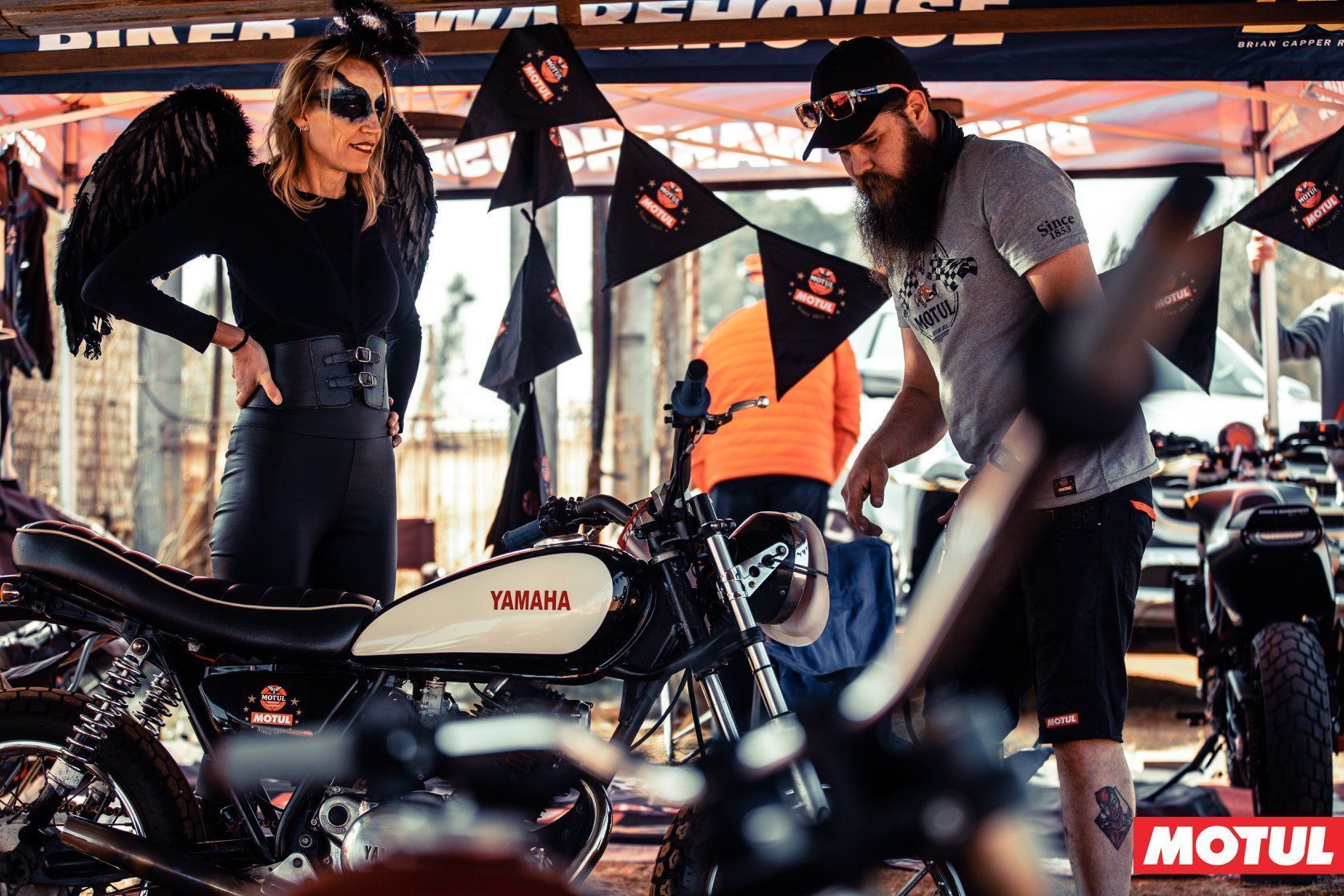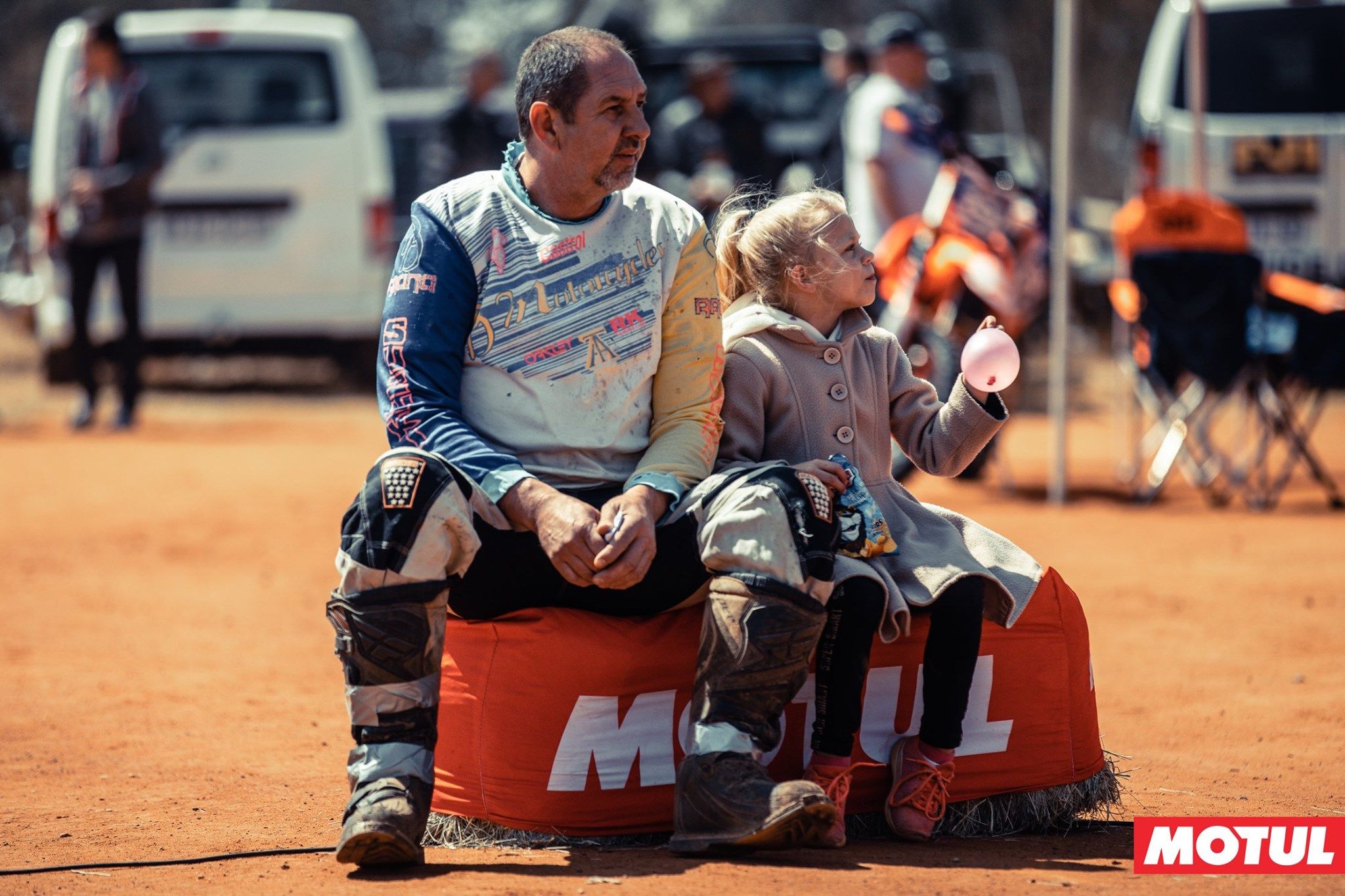 Costumes worn by participants (perhaps in an attempt distract their fellow competitors) included WWF-style 'unitards' to full Dark Angel costumes and a few superheroes thrown in for good measure. While the distraction tactic may not have been entirely successful, the outfits definitely added to the atmosphere.
So too did the sharp wit and regular updates of MC Donovan Fourie (The Bike Show), whose quick-fire banter kept the crowds both entertained and informed. The new venue also contributed to the famous Stofskop vibe with great seating and delicious food and drink options. To top it all, the organisers have promised that the 2020 edition of Stofskop will be even bigger and better!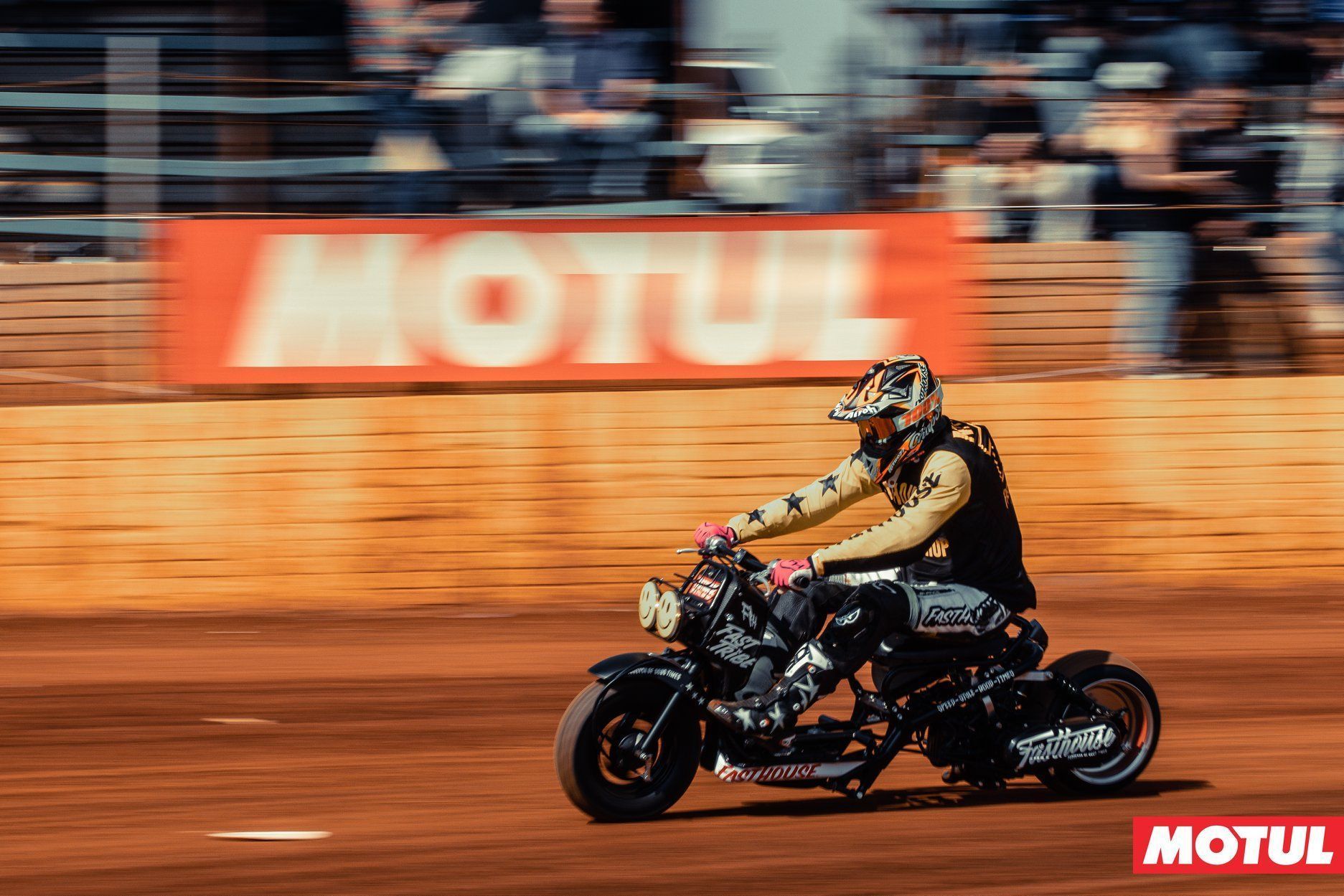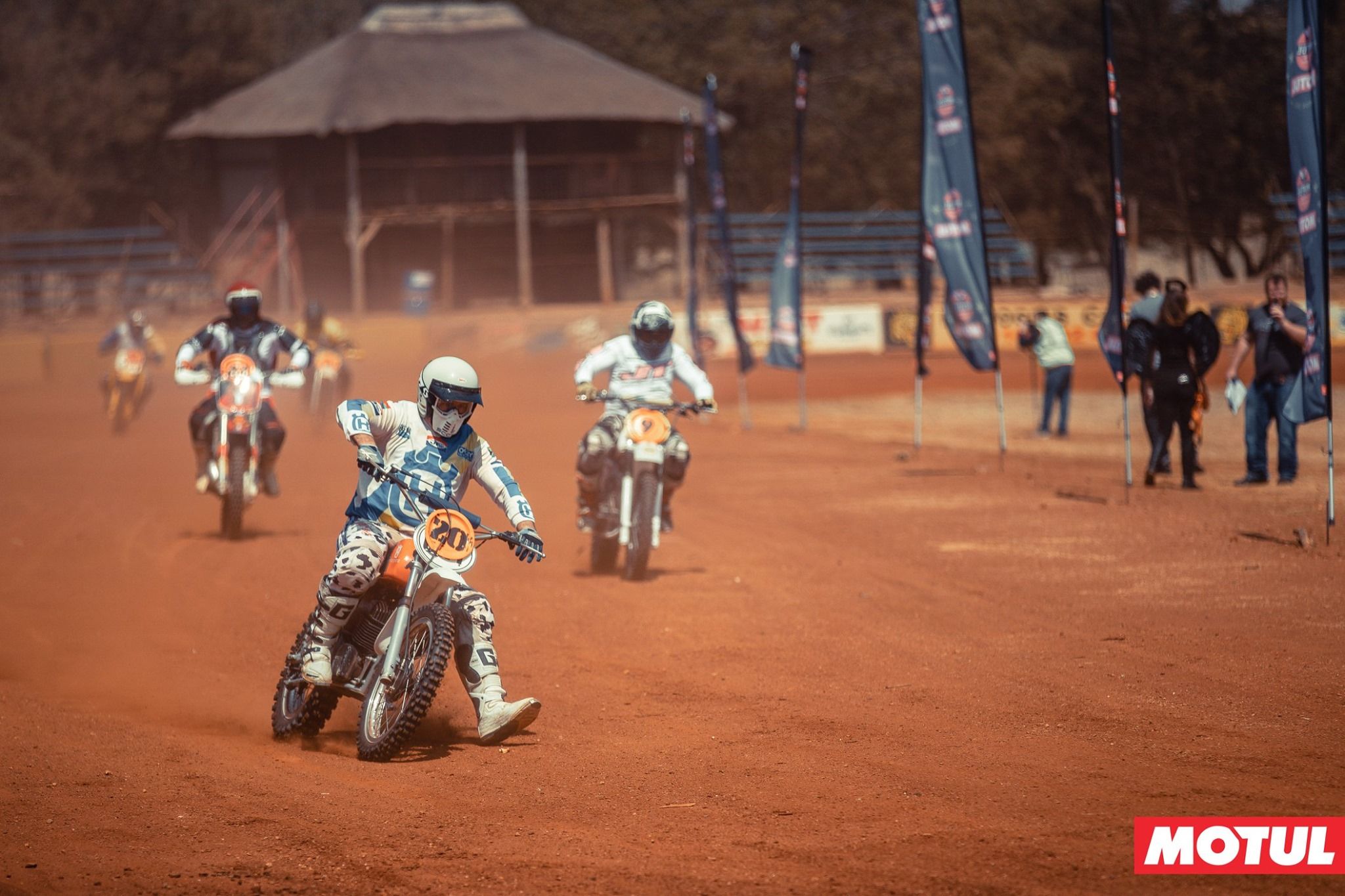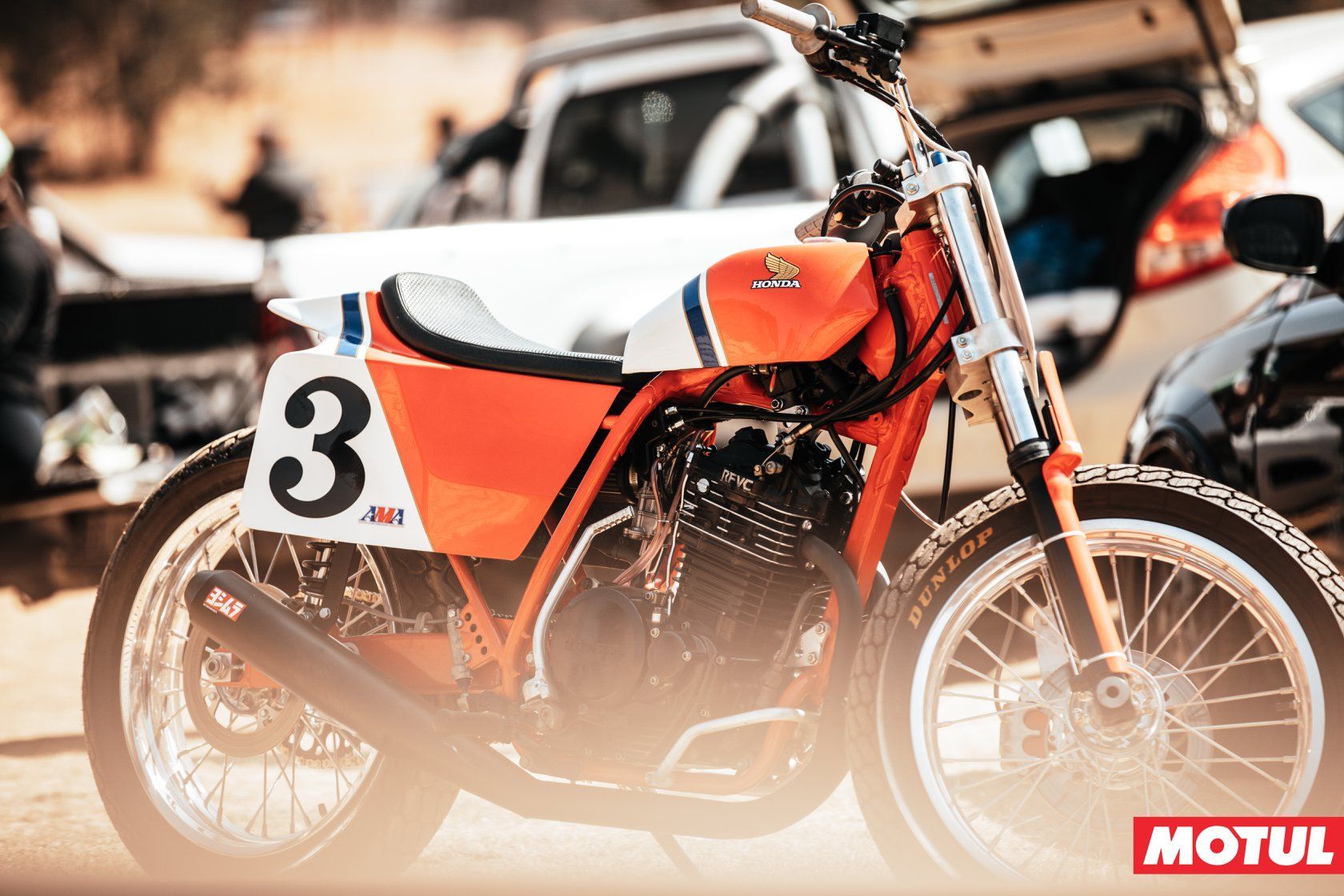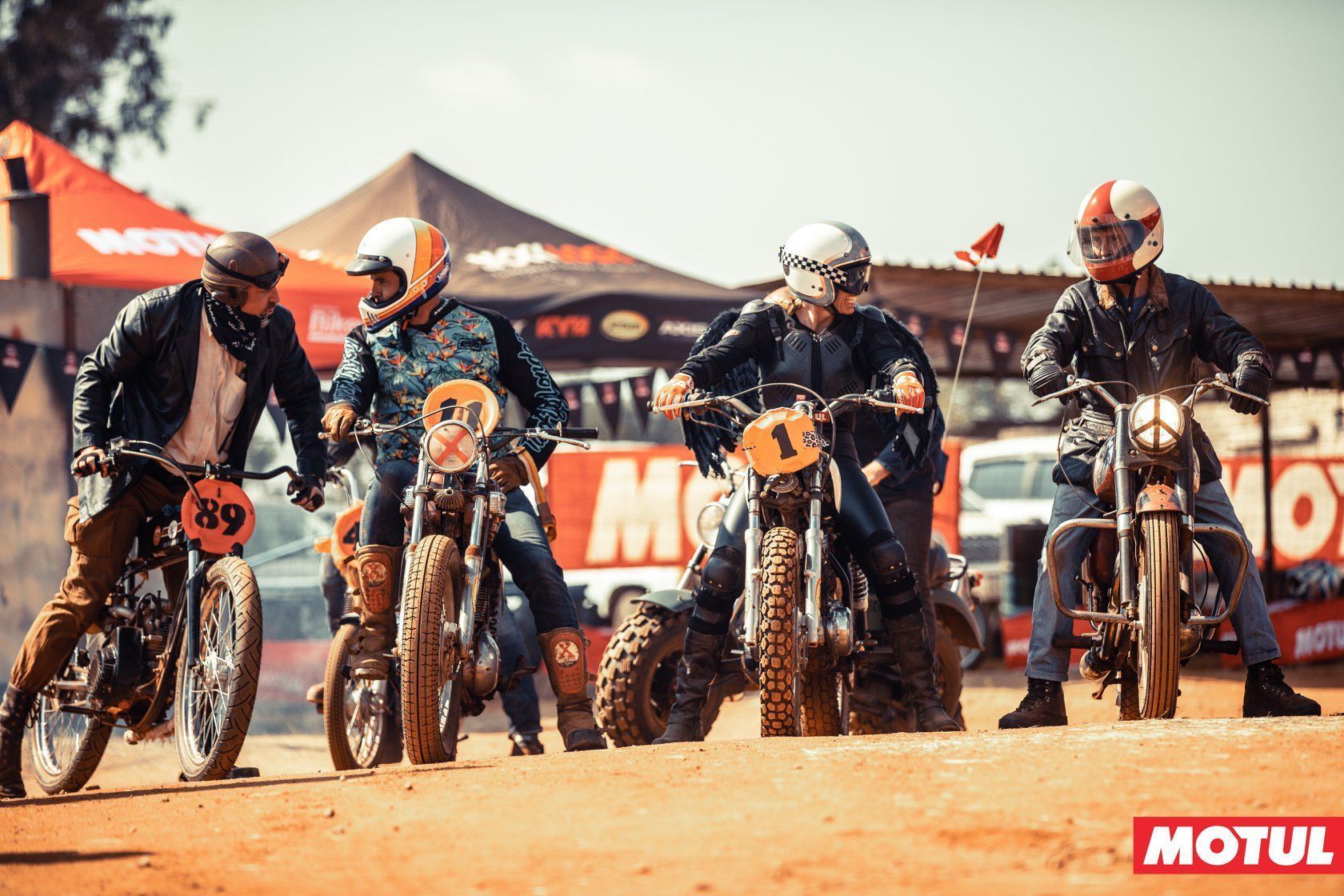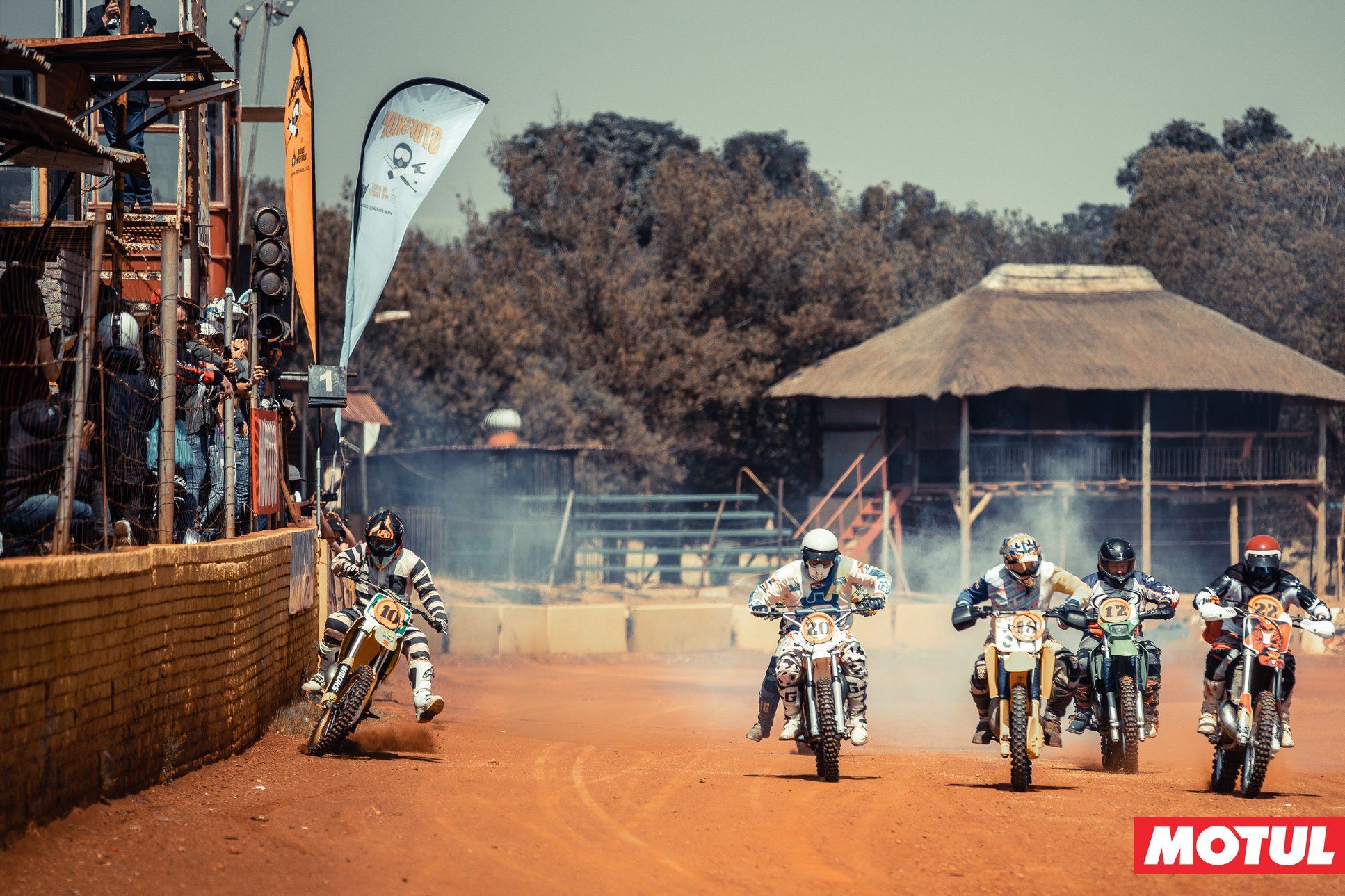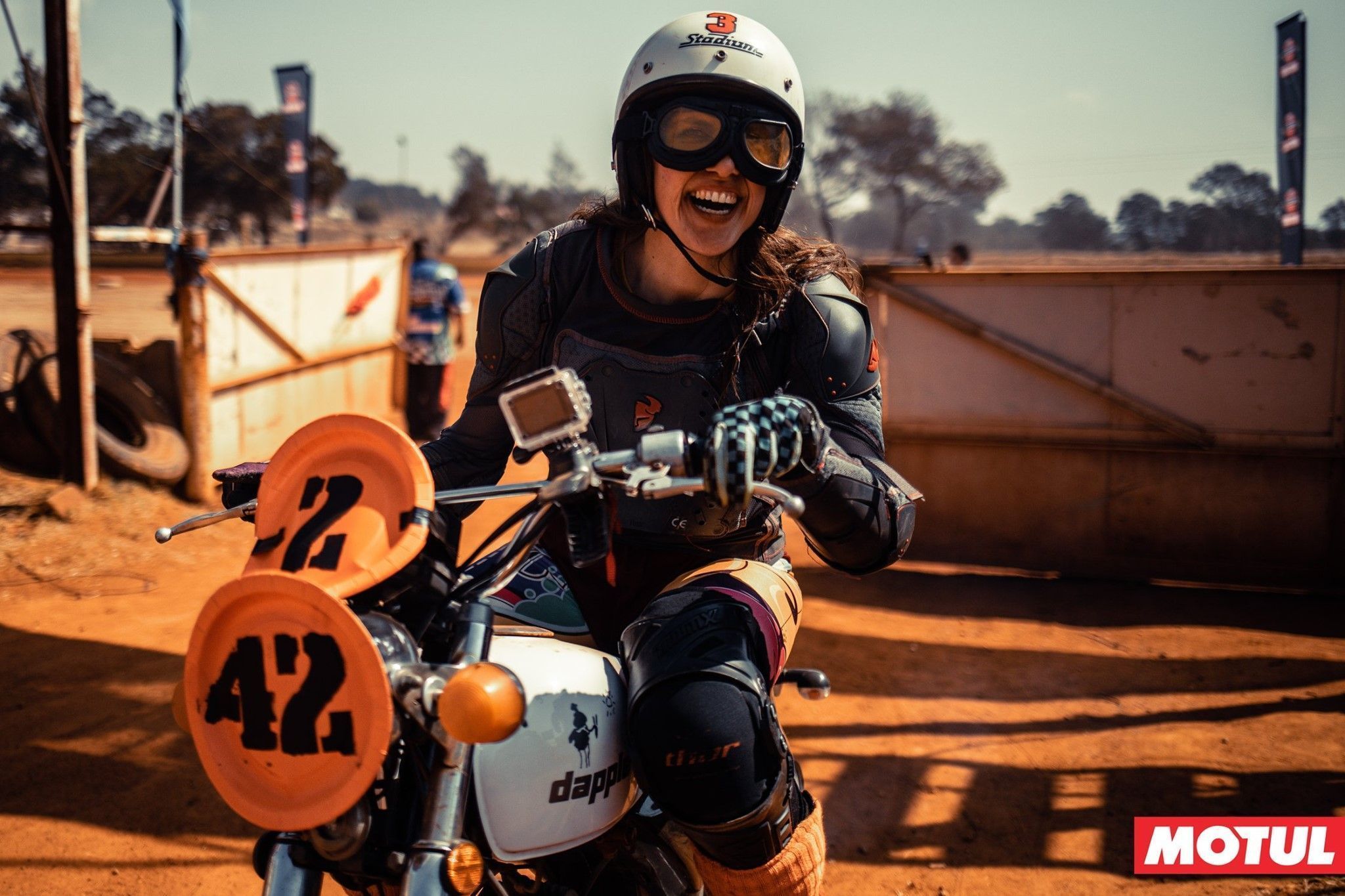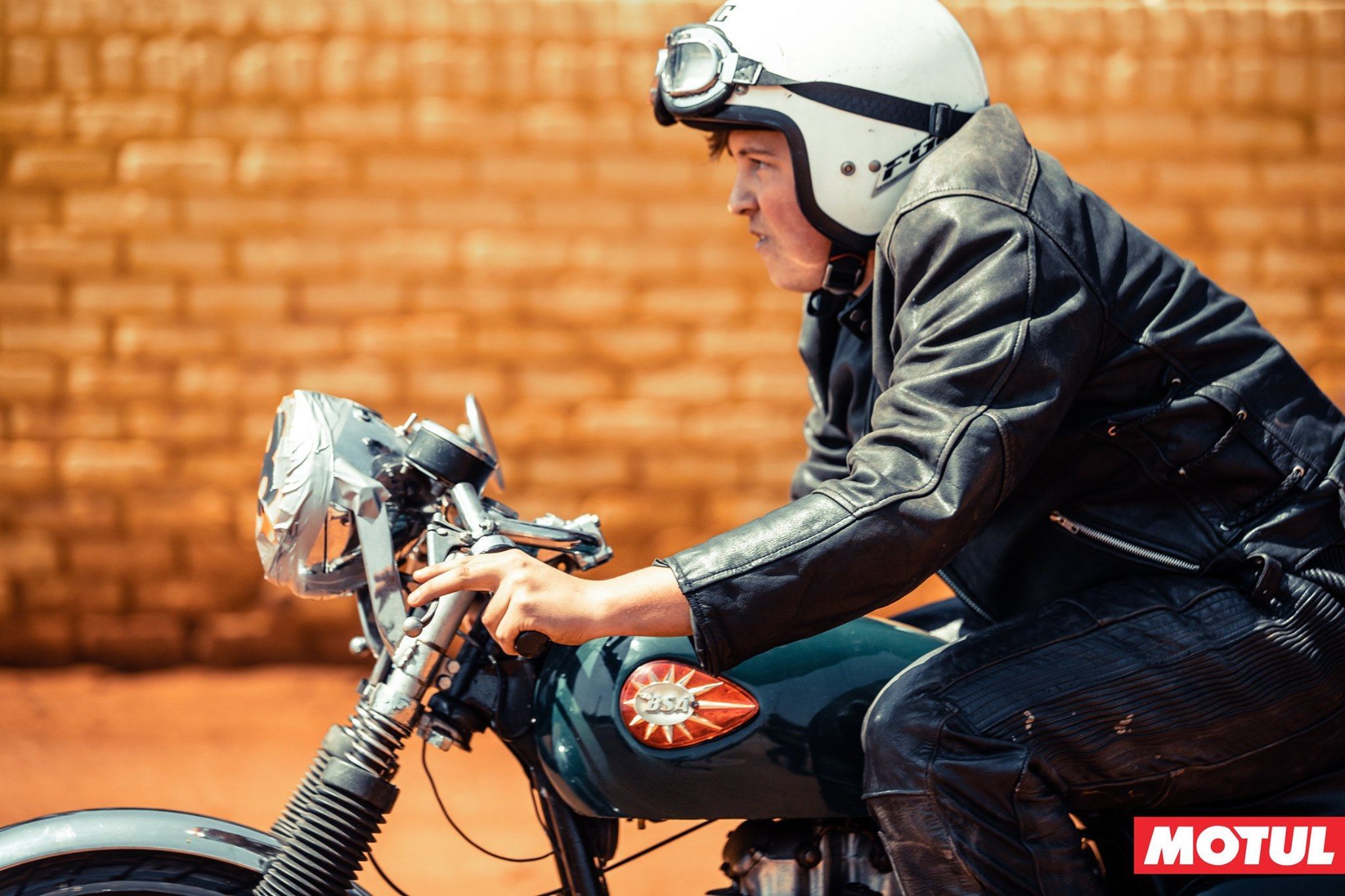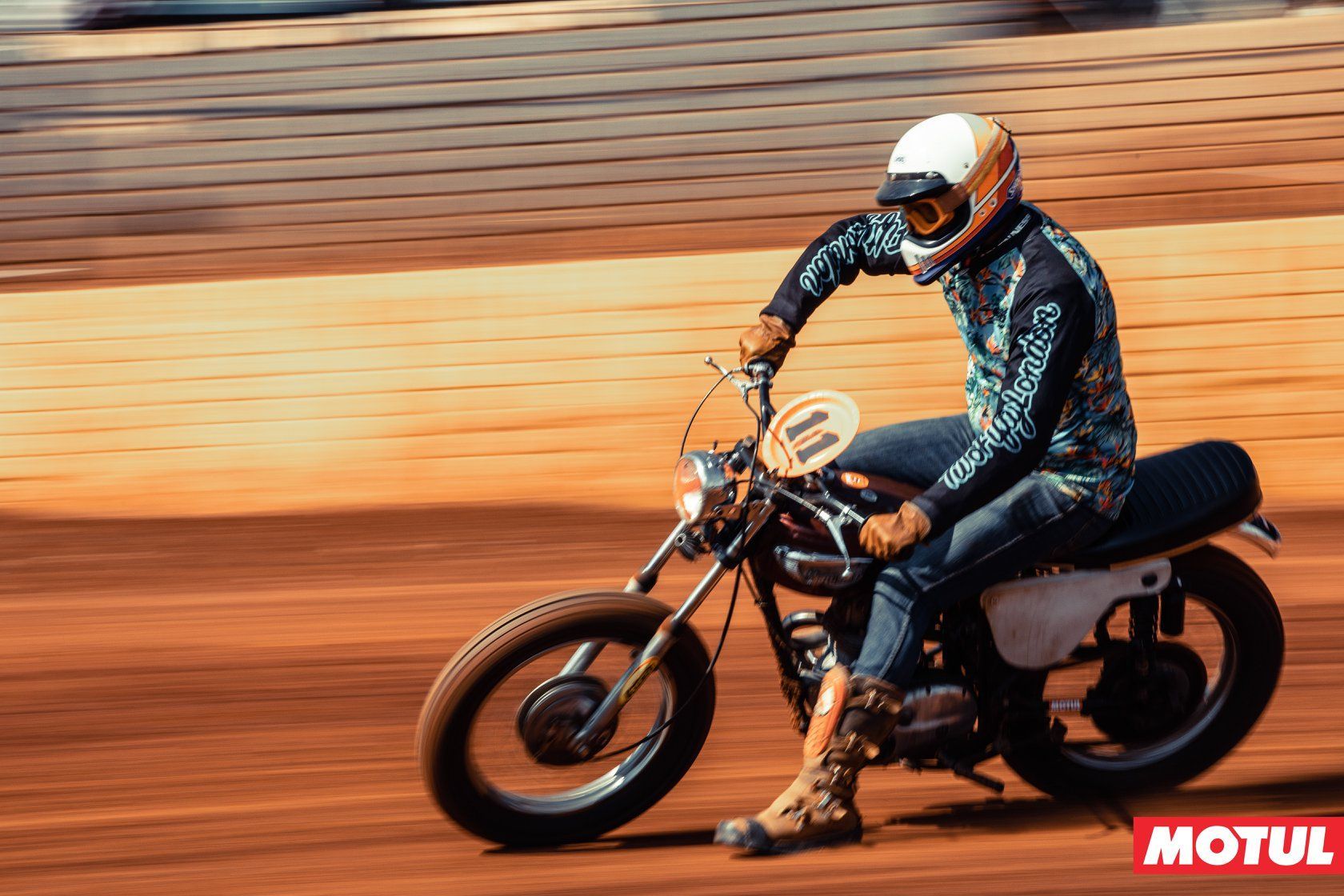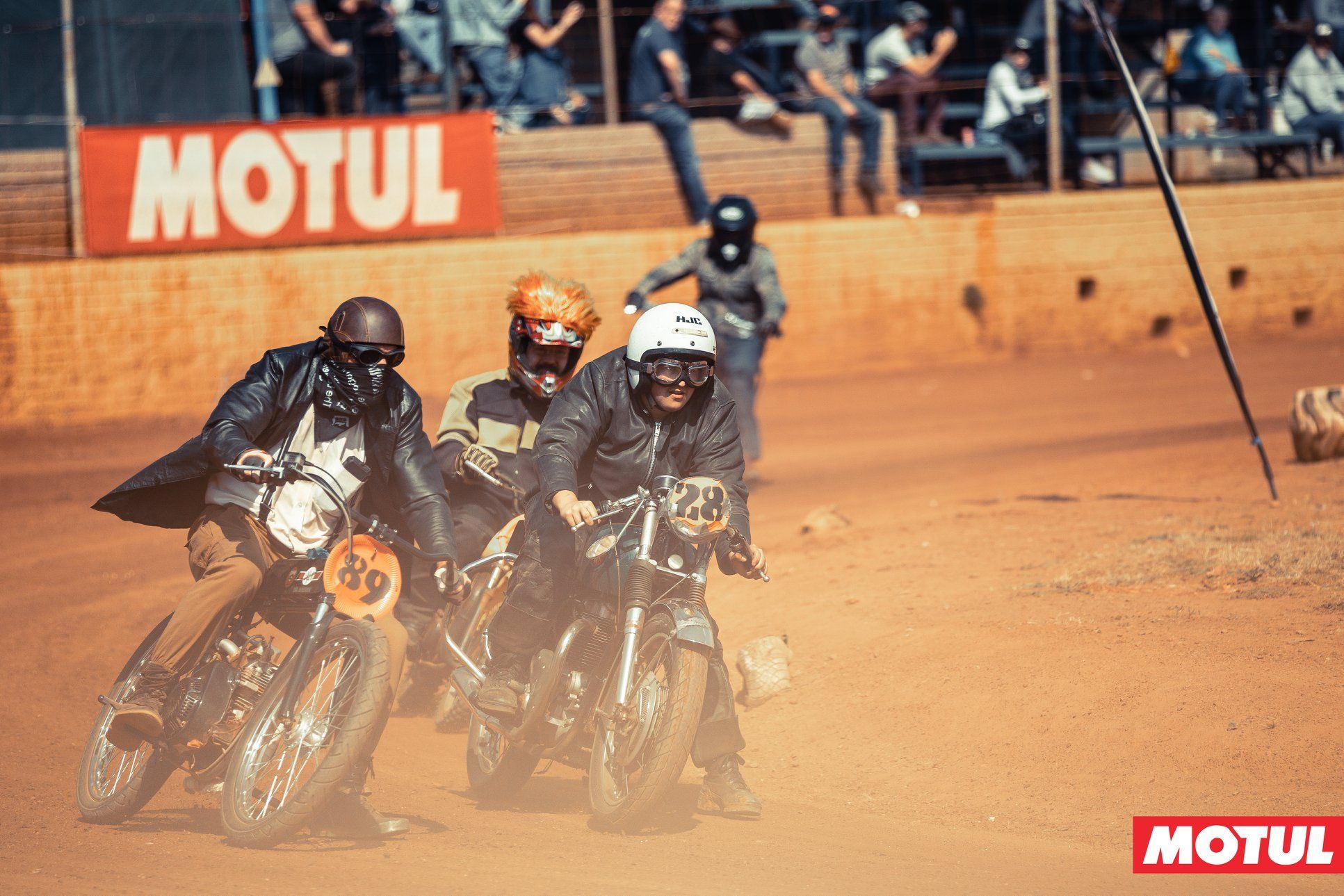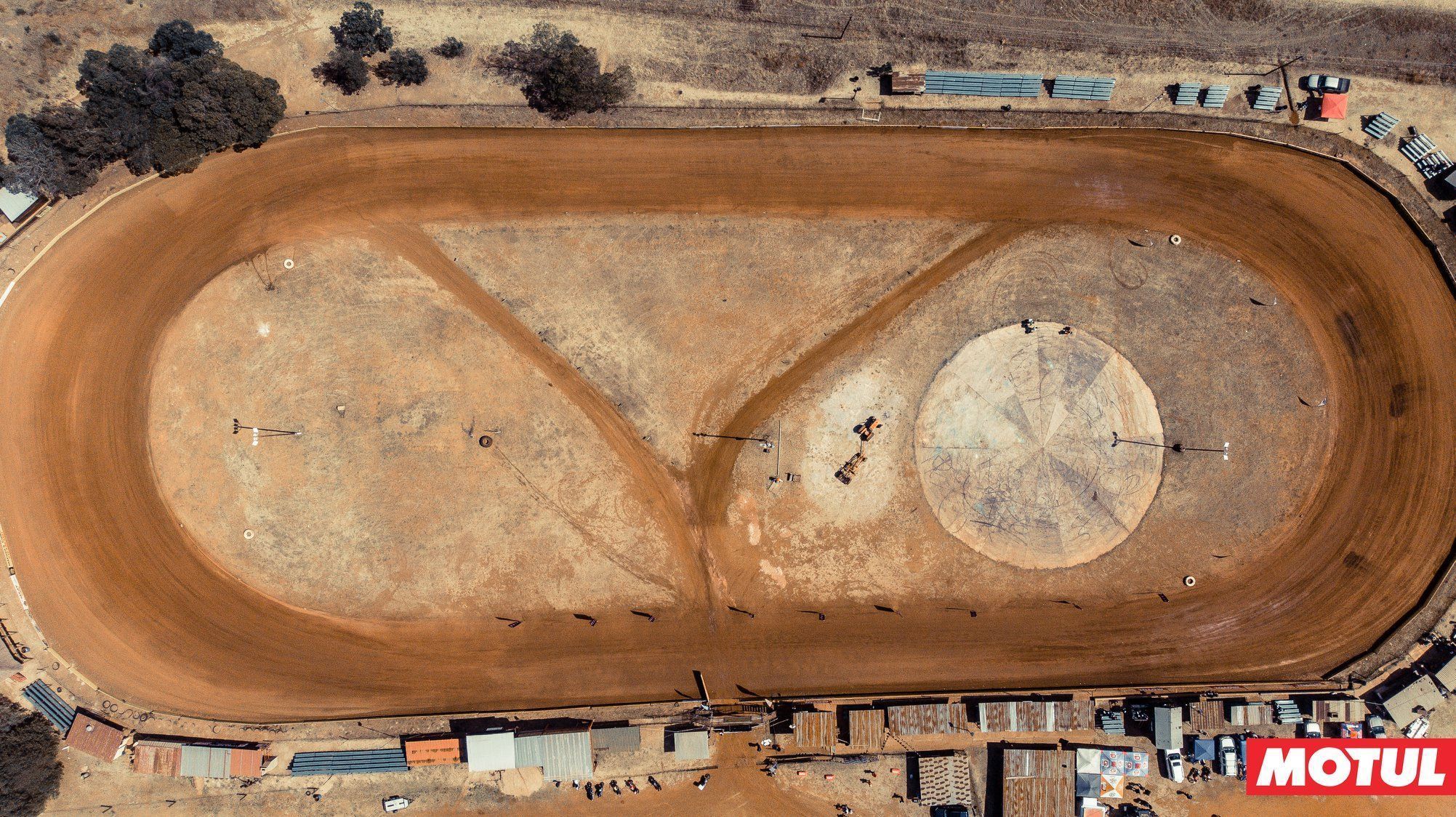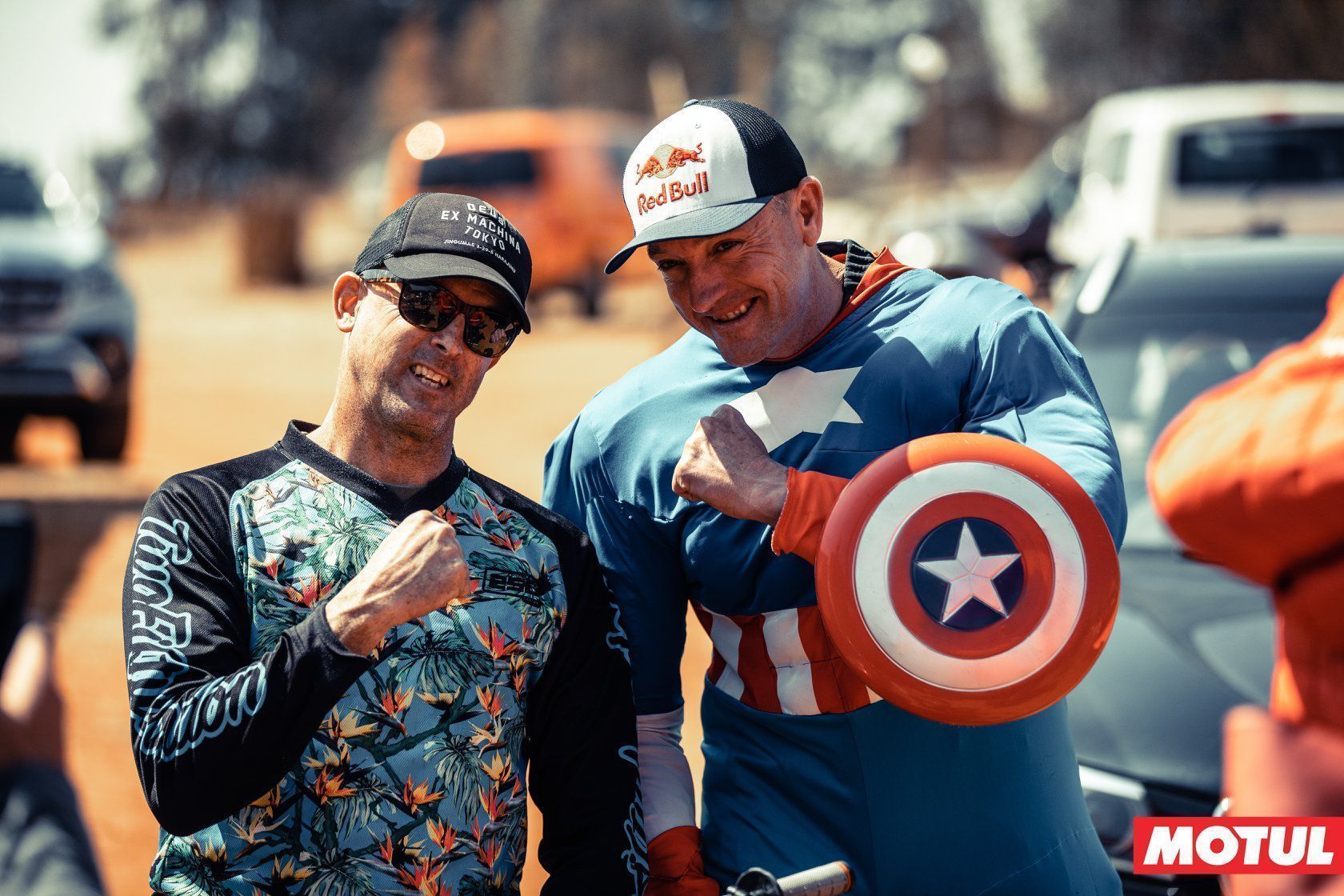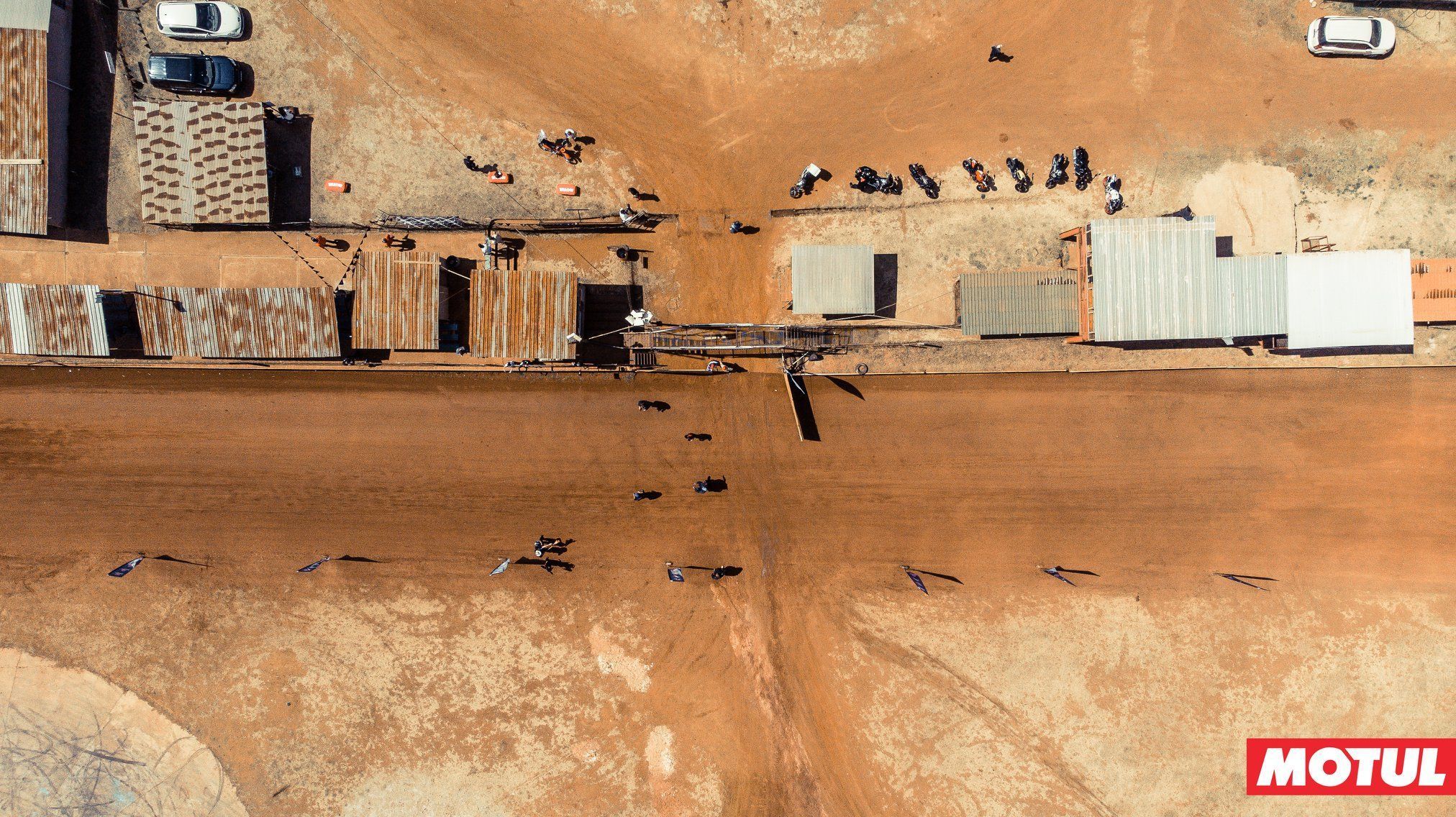 Credit pictures : Jacques Grobler for ZCMC