Find stories, riders,
ambassadors

Motul
30 July
Ray Hunter is the team boss of FMX Kaos, an Australian motorcycle freestyle team that travels the world performing stunts to large crowds. Before setting up his own team, Ray was himself a performer for years, and even pioneered some of the tricks and ramps that are now commonplace. We gave Ray a call to find out when they're next performing.
Ray, can you tell us a bit more about FMX Kaos?
I was a professional rider back in the day and built my own team. We've also been with Motul for years. I was one of the first teams in Australia to build the FMX portable ramps, and started FMX Kaos in 1998.
How did the idea for your own team come about?
Myself and five or six other Australians were doing big jumps and tricks on motorbikes, and there was only a handful of us doing it in the country. We started doing shows. Shortly afterwards, we were approached by a couple of big event promoters who said: "we need you boys at the show". The problem was, we couldn't bring in dirt to build the big landing ramps. So, we built our first steel landing ramp on the back of a trailer and went from there. It just skyrocketed out of control.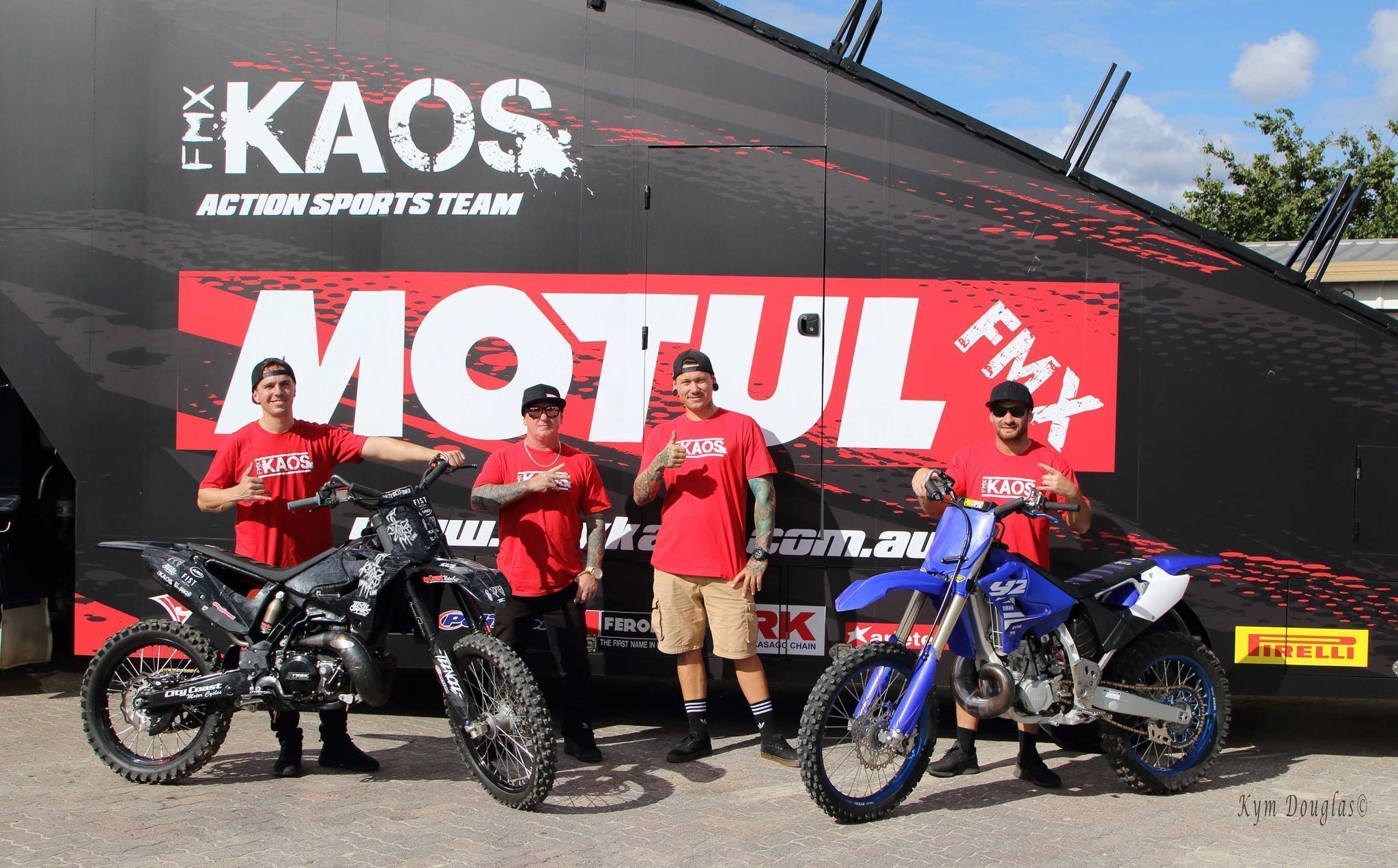 It's such a big sport, how has it changed in those 20 years you've been involved?
The riders and I often talk about that at dinner. We think this is probably the fastest moving sport in the world. Twenty years ago, it wasn't really a sport, now it's an international event. People want to watch it. And the riders have evolved it. It's absolutely amazing how fast the sport has moved.
Why has it evolved so quickly?
Anyone who puts a helmet on their head and wants to jump ramps and do tricks are a bit crazy. I remember back in the day, it was just for a bit of fun and the adrenalin rush of learning the next trick. But then came the development of foam pits. And now we've got airbags, so the sport is just going to progress even faster for the next couple of years. But I think we're going to come into a bit of a plateau soon. There's only so much you can do on a dirt bike. And it's getting so dangerous. The back flip was coming in as a trick just as I was leaving. Now there's the double back flip, and some of the boys are even doing triple back flips.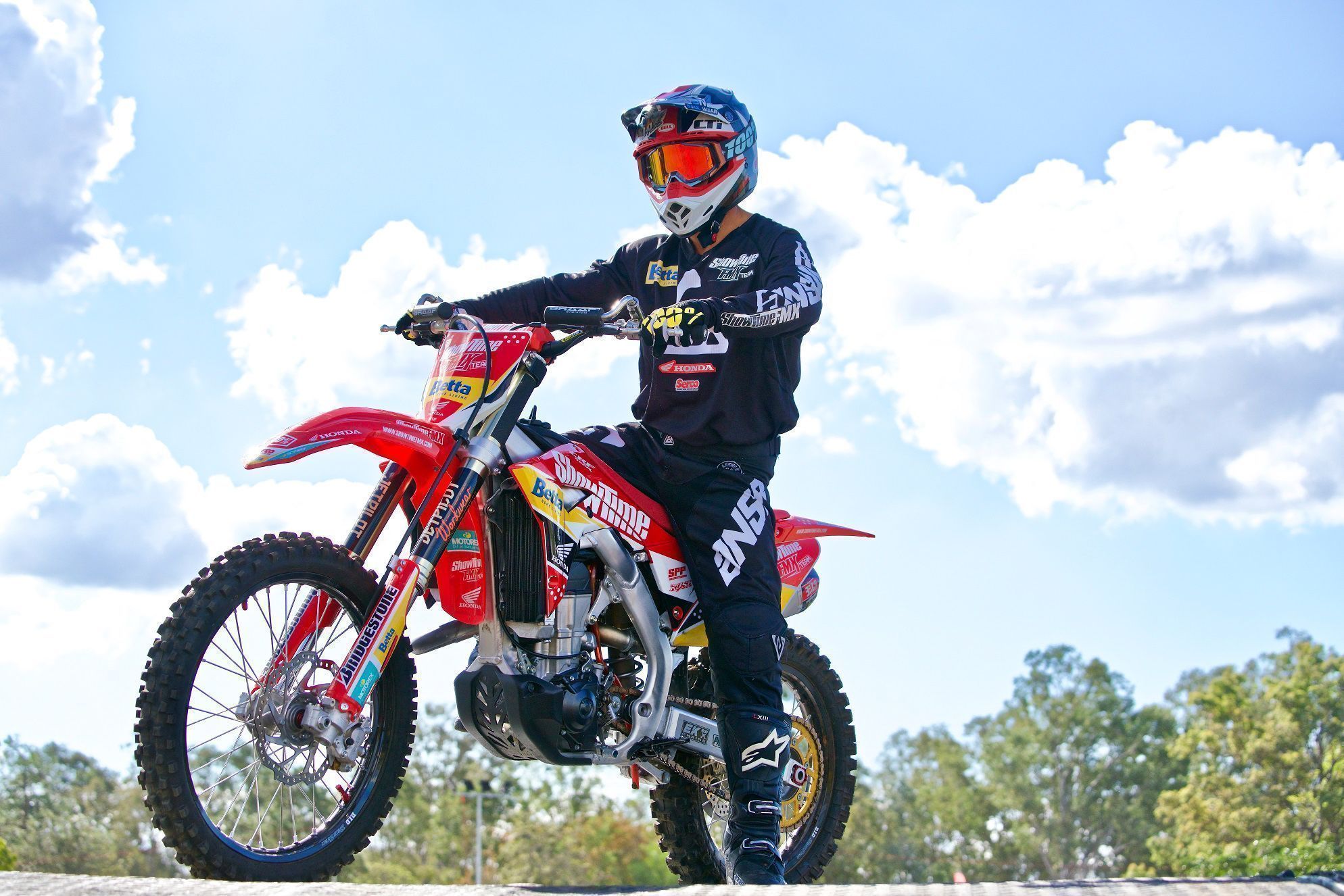 How big is your team?
We've got a good, solid team with about eight to 10 riders. Depending on where we are in the world, I work with a lot of riders and bounce between them. A lot of them do the Nitro Circus tour, and we've got a bit of a deal where if there's a big event I let them go do it and bring in some other riders to fill their spot. I don't want to hold them back from being the best they can.
You've performed some world firsts yourself?
The biggest one was the no-handed catwalk. About six months before Travis Pastrana did it, I was doing catwalks. I ended up perfecting it in a week or two. Back then, we didn't have the internet or social media like now, so I didn't have the access to put it out there. I probably should have publicised my riding more. I also used to develop and test all my own ramps.
You're an international team, performing all over the world. How much of the year are you on the road?
We are on the road for nine months of the year. We've travelled pretty much all over the world. We were the first team to do events in Papua New Guinea. It's been great. As a rider, I didn't think much of it, I was thrown in at the deep end and kept going with it.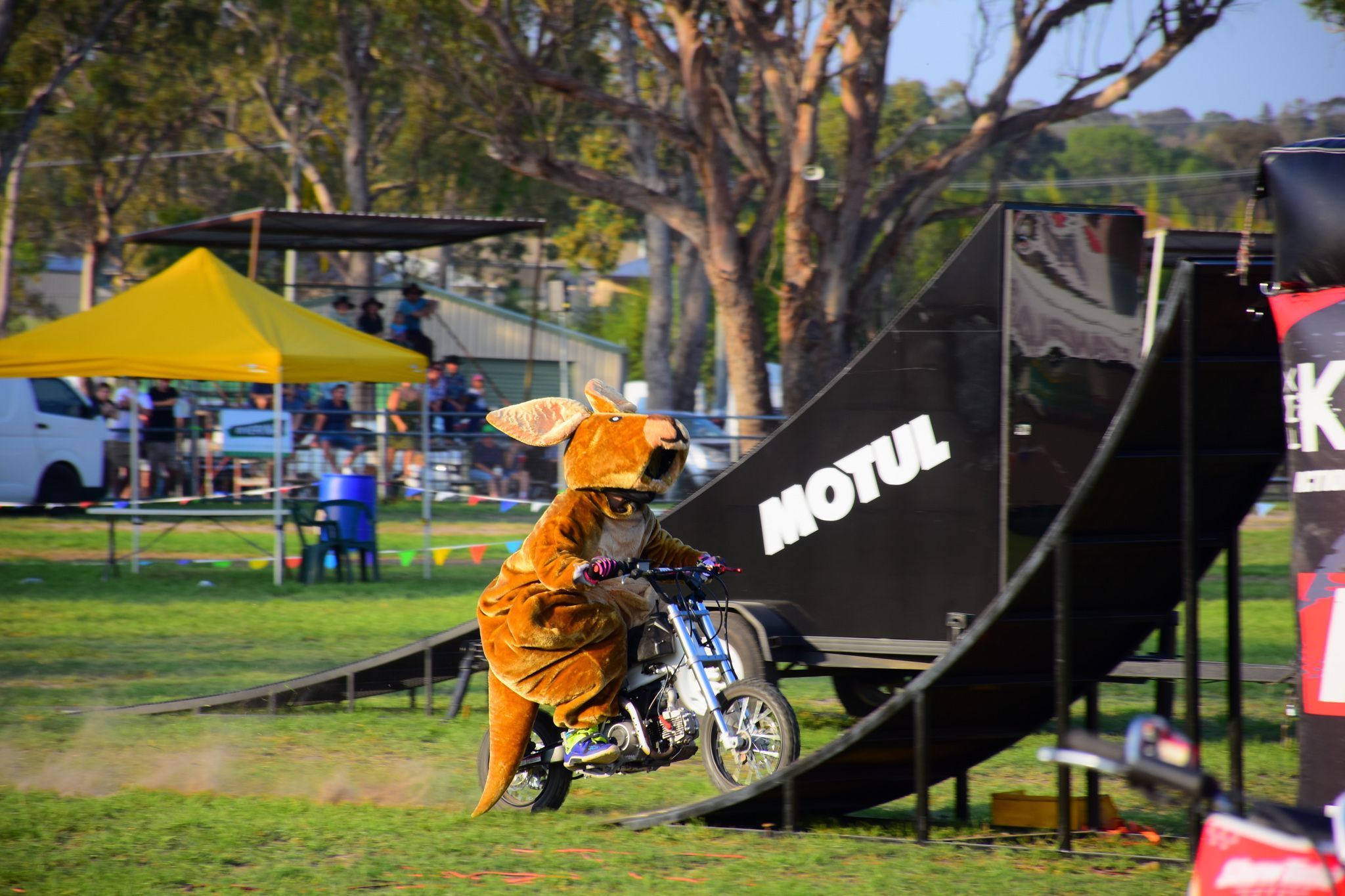 When's your next show?
We had a really big year planned. We've got a couple of trucks with ramps on them, and we've just invested in airbags. As soon as they turned up, two weeks later COVID hit. I also bought a new truck. It was only on the road for three months before the pandemic happened. Our next booked show is a big council event in the middle of Queensland. It was meant to happen in August, but they've rolled it over to next year. And there's a few other events mid next year. That's the best we can hope for. Nothing is booked in this year. Entertainers like us will be the last people to get back to work. A lot of the venues that are opening are only at 50% capacity. Until you can have at least 15000 or 20,000 people at a venue, I don't think we'll get much work. 50% at a venue where we normally perform wouldn't really cover them to pay us. It's going to be tough.
How have you been passing the time while you wait for your next show?
We're building a bigger warehouse to store our vehicles. And doing a lot of training on the foam pit and the airbags. With my facility, we've got the ramps set up, we've got the foam pit, the airbags. I don't put too much stuff on social media, I like to keep it under wraps. But we'll put some stuff out there soon.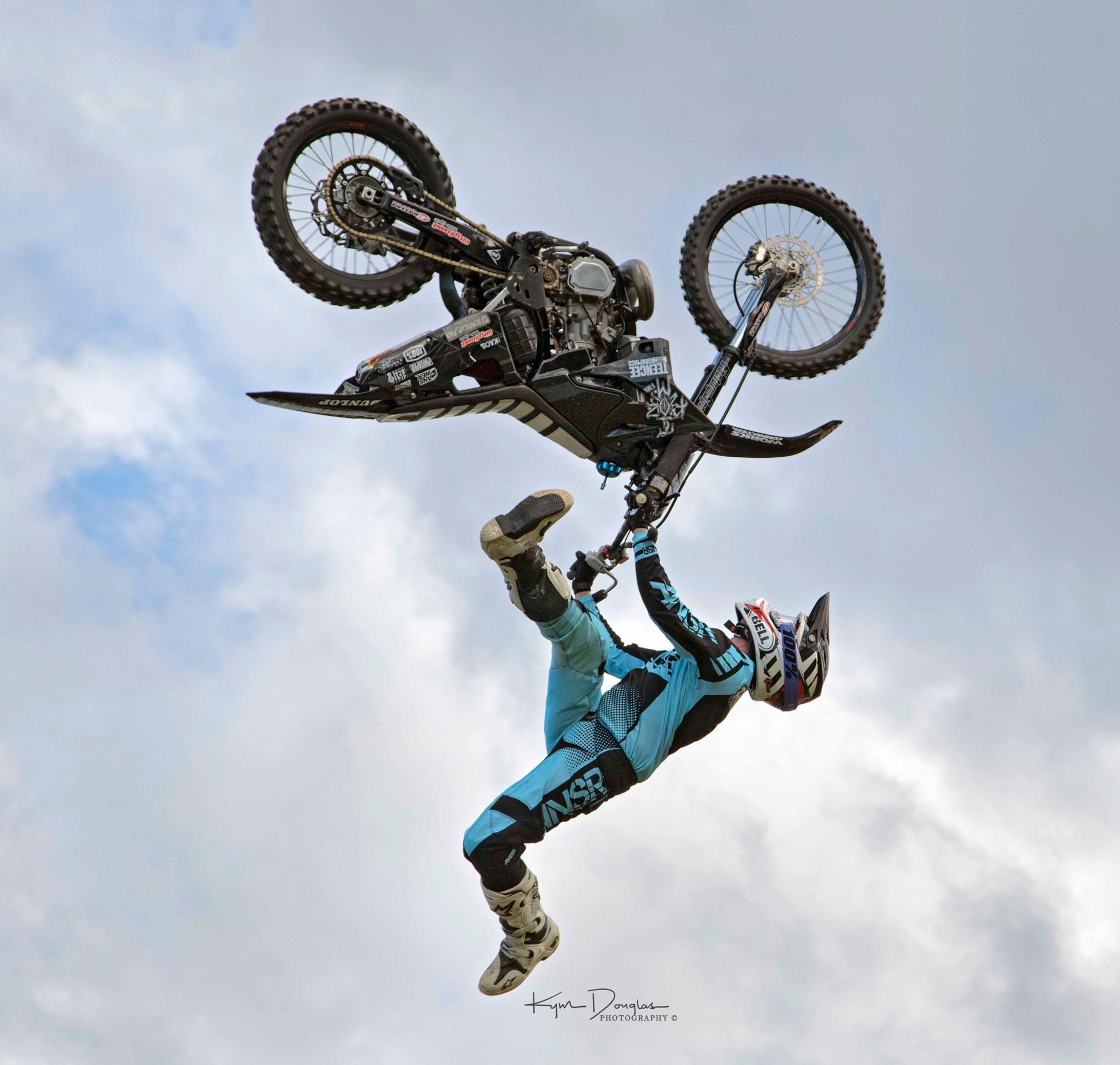 What's your connection with Motul?
We've been with Motul since 1998, when I was a rider. I've been offered bigger deals from other products, but Motul has stuck by me since I was an 18-year-old. I would never change. Its oil and products have never failed me. We also get on really well with them. I can't praise them enough. I just love the guys at Motul. They've looked after me from day one. Now it's time for me to give back and support them.
What difference does Motul's products make to your bikes?
I couldn't comment on the mechanical side, but we have not had an engine failure, ever, in the last 22 years. We've had all our bikes running Motul. It gives me all the technology I need to progress our team to where it is.