Find stories, riders,
ambassadors

Motul
28 January
Russian Motul athlete Grigoriy Taldykin is a motorcycle and quad-bike stuntman. Founder of the extreme team Huge Happy Family, and performer for the Legend and Black Monster stunt teams, he has built up a solid international following for his thrilling tricks. From live stunts in front of crowds to films for TikTok, Grigoriy explains what it takes to ride beyond the limit.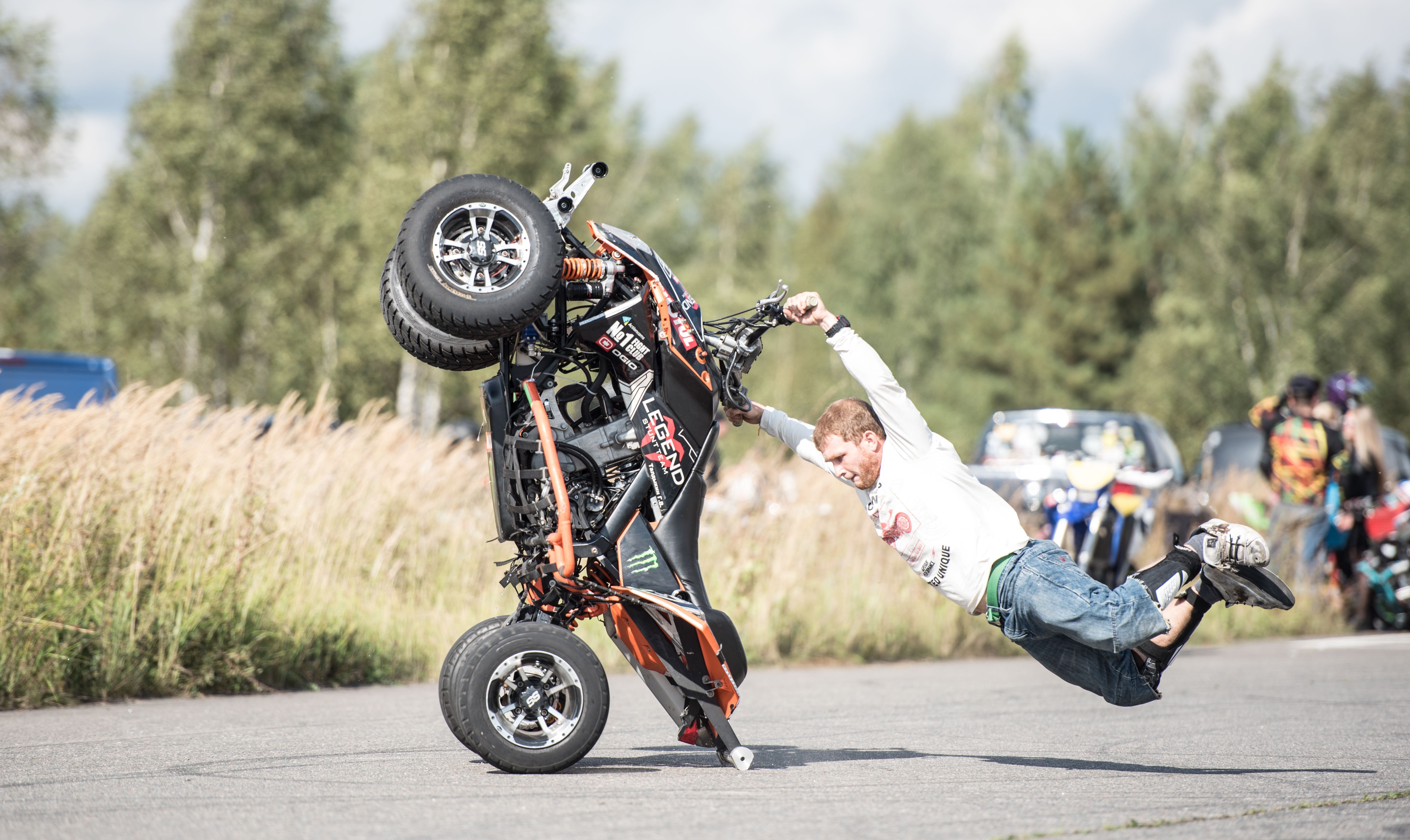 How long have you been a stunt rider and how did you get into it?
I became a stunt rider after graduation in 2009. At first, I was trying to do some tricks in the streets. I had several injuries and had several operations, but I recovered quickly. Stunt riding is my life and it's completely hooked me.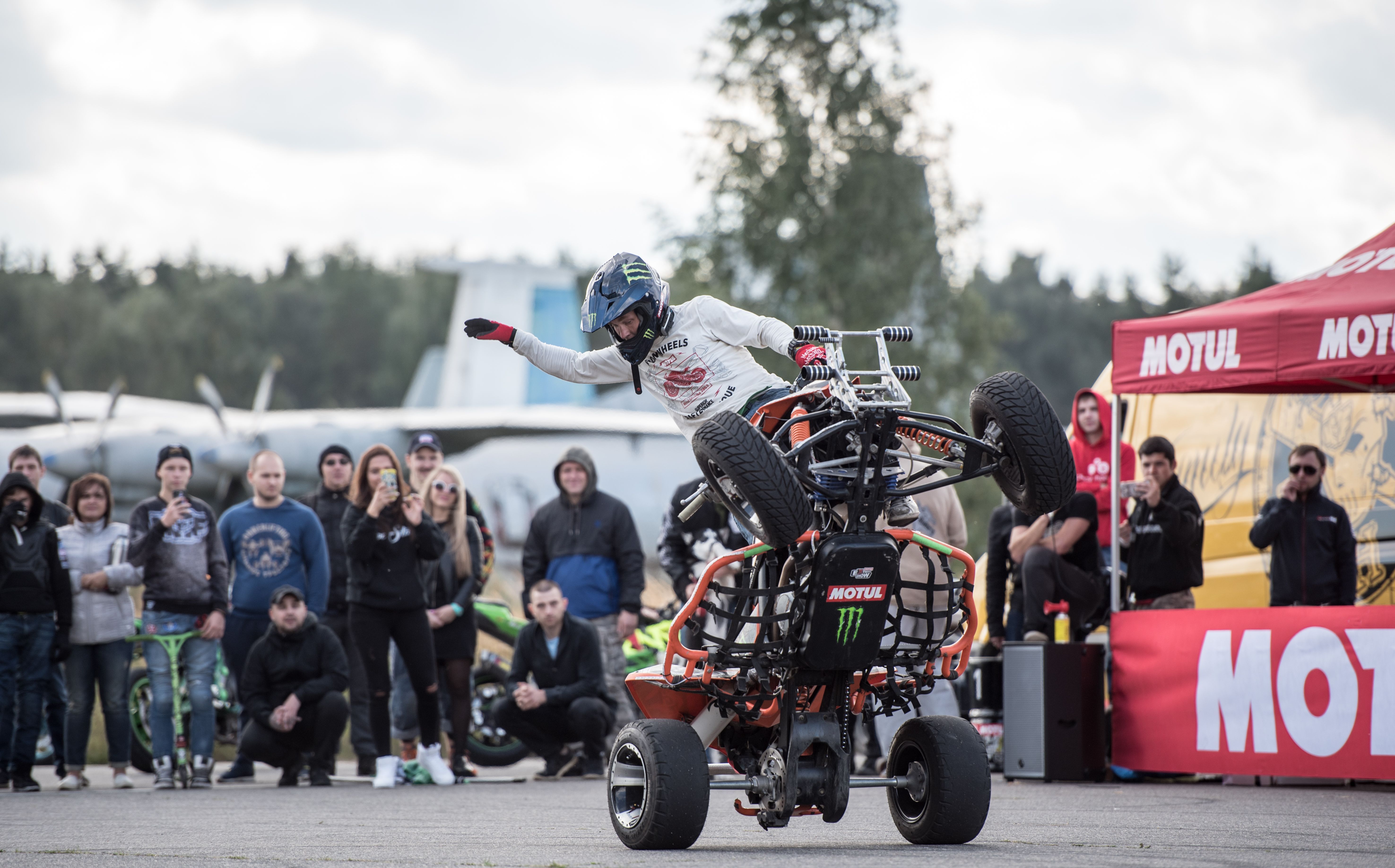 How did you realise you could do tricks on bikes and quads?
I've always liked motorbikes and, when I saw people doing tricks, I kept trying until I got injured. When I couldn't ride my bike, I tried a quad as it was considered an easier way to learn stunt riding. But it's not [laughs].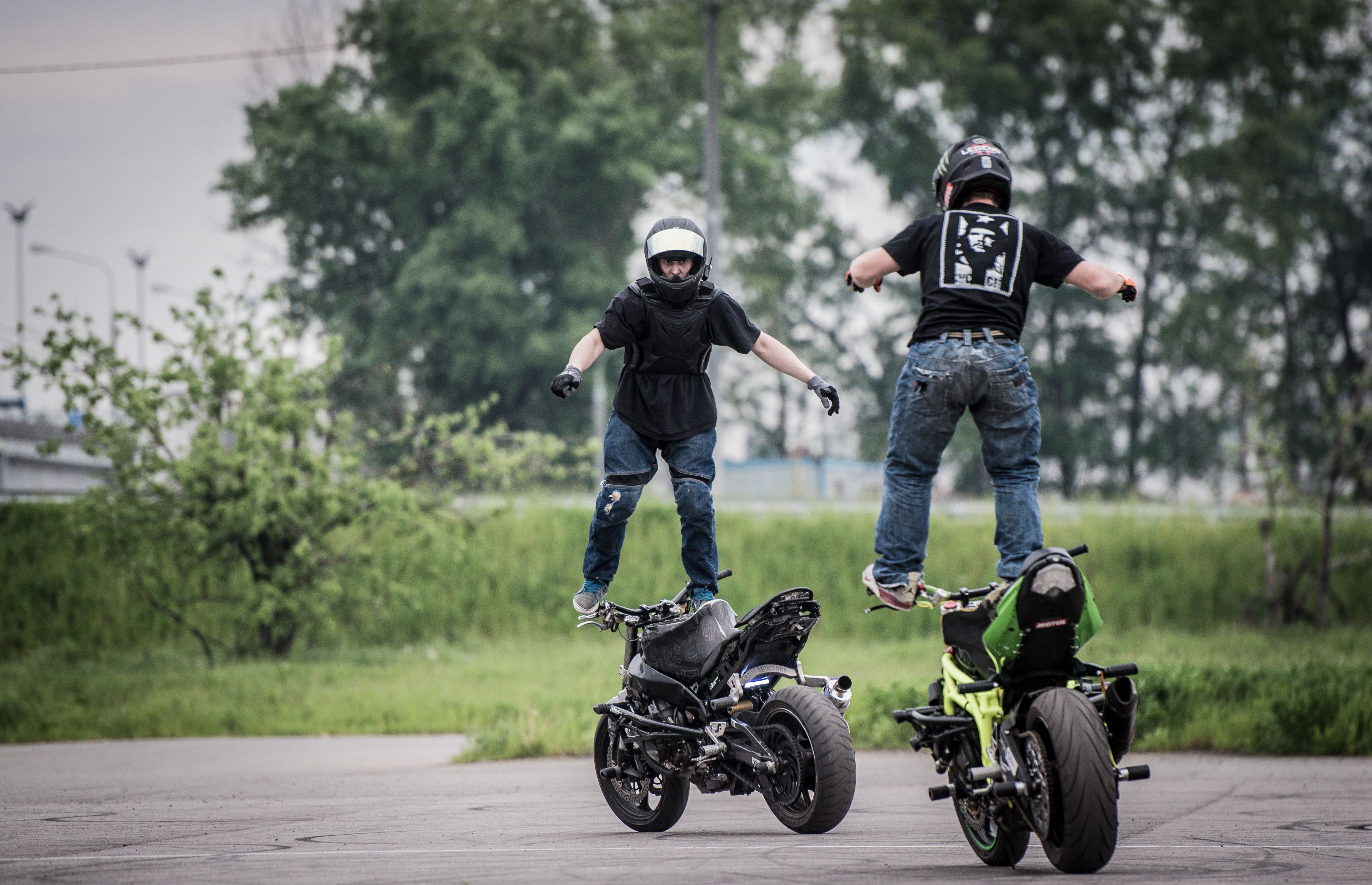 Can you tell us about what kinds of shows and events you take part in?
2020 was, obviously, really bad for events but we are continuing to shoot our winter video from Huge Happy Family. Now I take a part in our TikTok TV show. I hope that this year will be more successful and that all the restrictions will be lifted. I can't wait to take a part in the new events. Normally I do around 30-35 a season.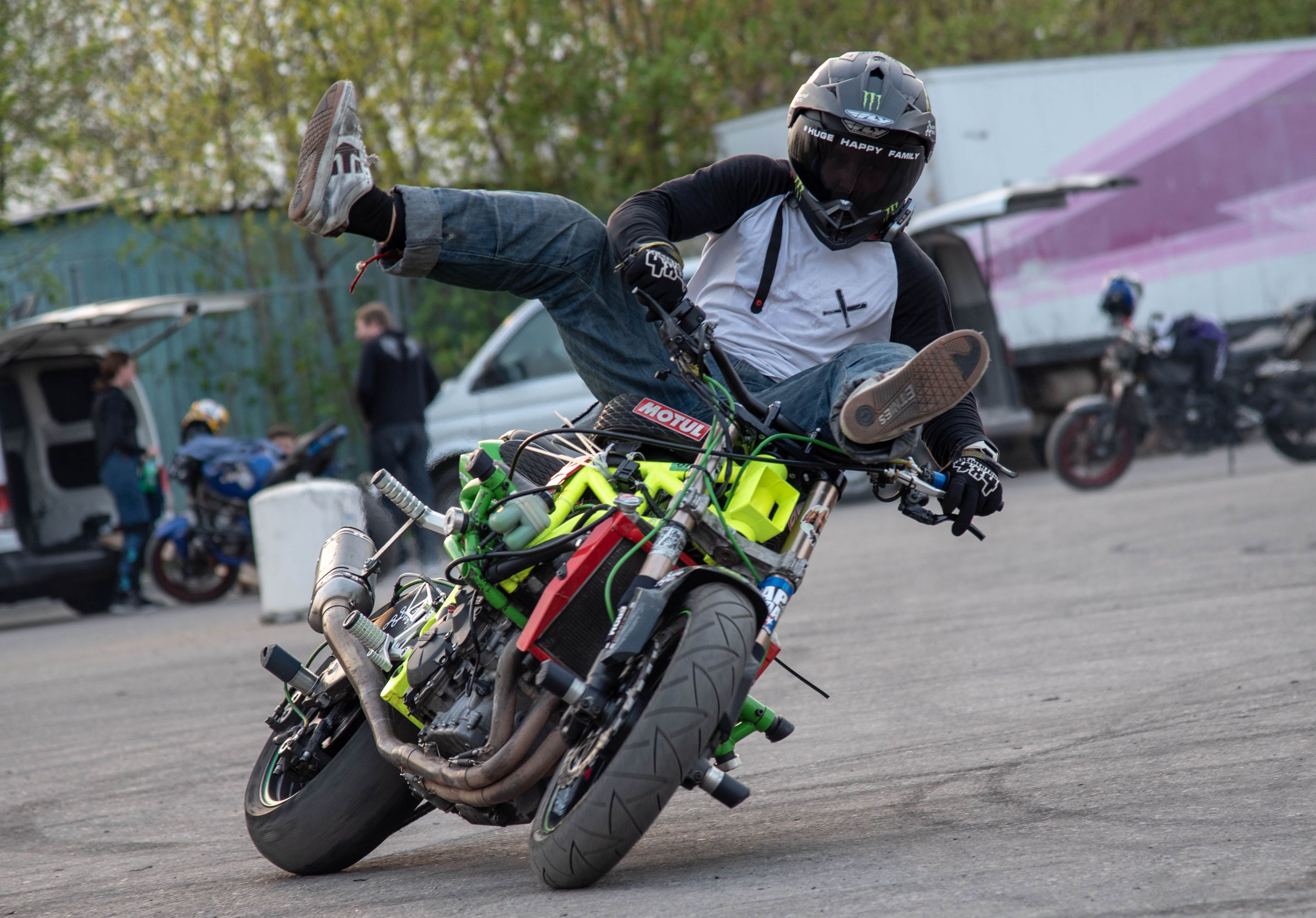 You ride for Monster and have your own event team, Huge Happy Family. Can you tell us more about both of these?
I am a poly athlete and have shown a fairly high level of expertise in extreme sports since I started more than 10 years ago. A year after I started riding, we created our team, Huge Happy Family, as a collaboration of like-minded people from different types of extreme sports. We founded a clothing brand as well. Black Monster Energy is my partner as well as the Russian branch of Monster Energy.
What's your favourite or signature stunt?
I have more than 10 tricks that I invented myself and my favourite is backward riding and a "unicorn".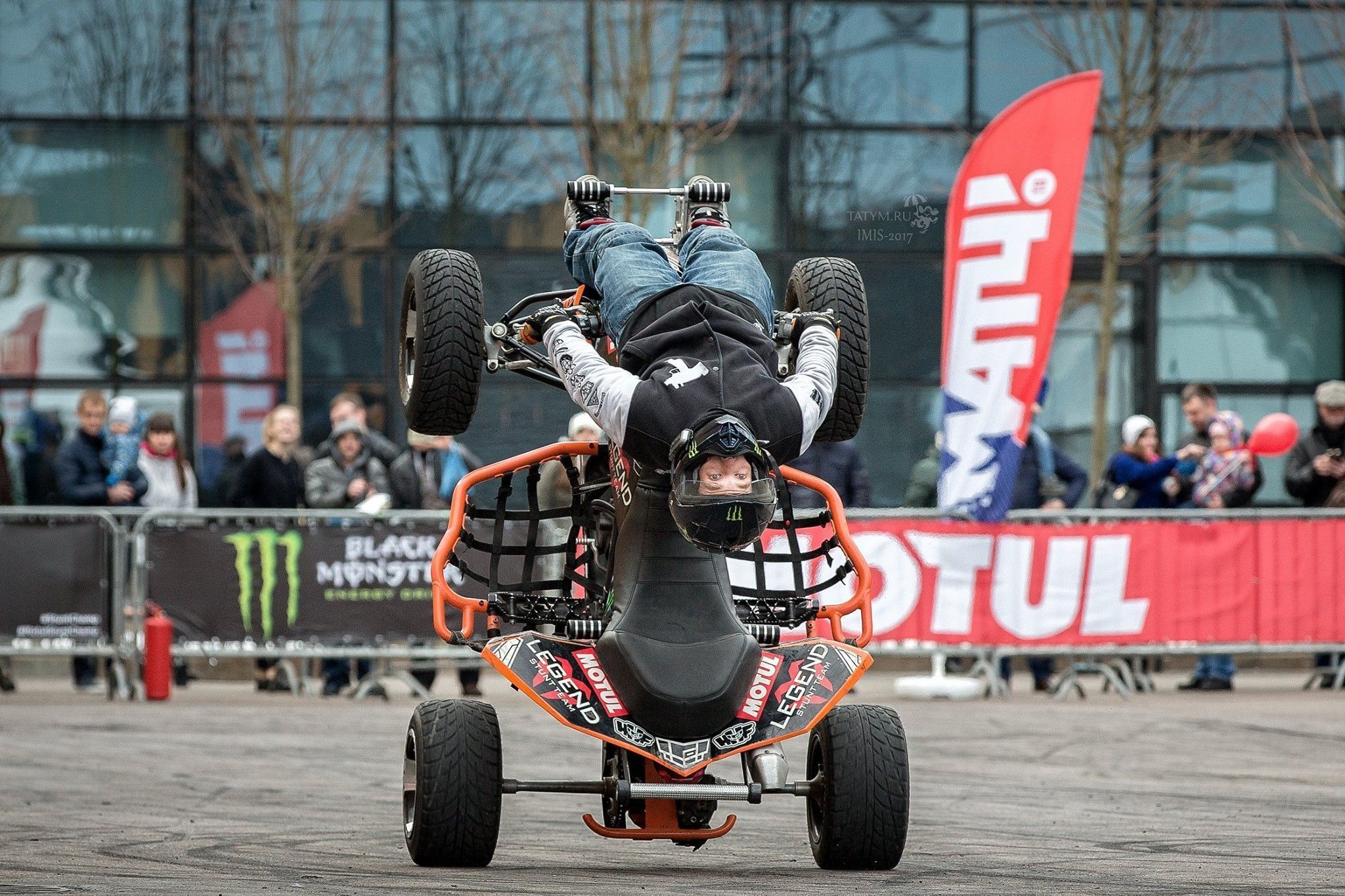 What's your connection with Motul? How long have you been partners with Motul and what difference do its oils make to your success?
Five years ago, I became a media athlete of Motul, and I'm very happy to represent this company. Of course, the company's products help me to take first place in the quad competitions and remain among the top athletes of Russia. I was using Motul products before I became a partner with them.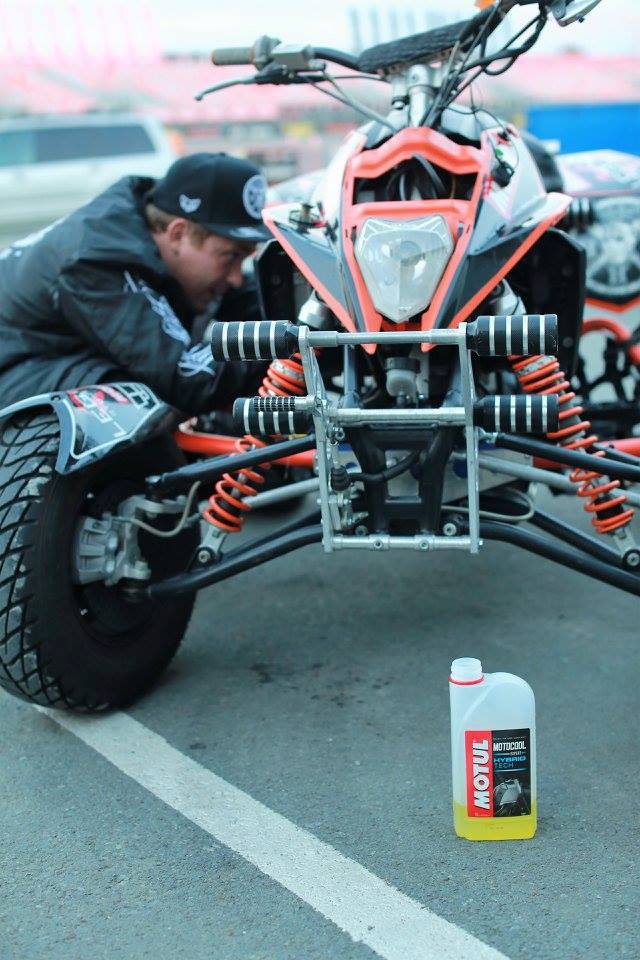 What's the trick to stunt riding? How do you get good at it?
My stunt riding secret is you need a knack for a quick workout as well as perseverance and an unconditional love of bikes and this sport.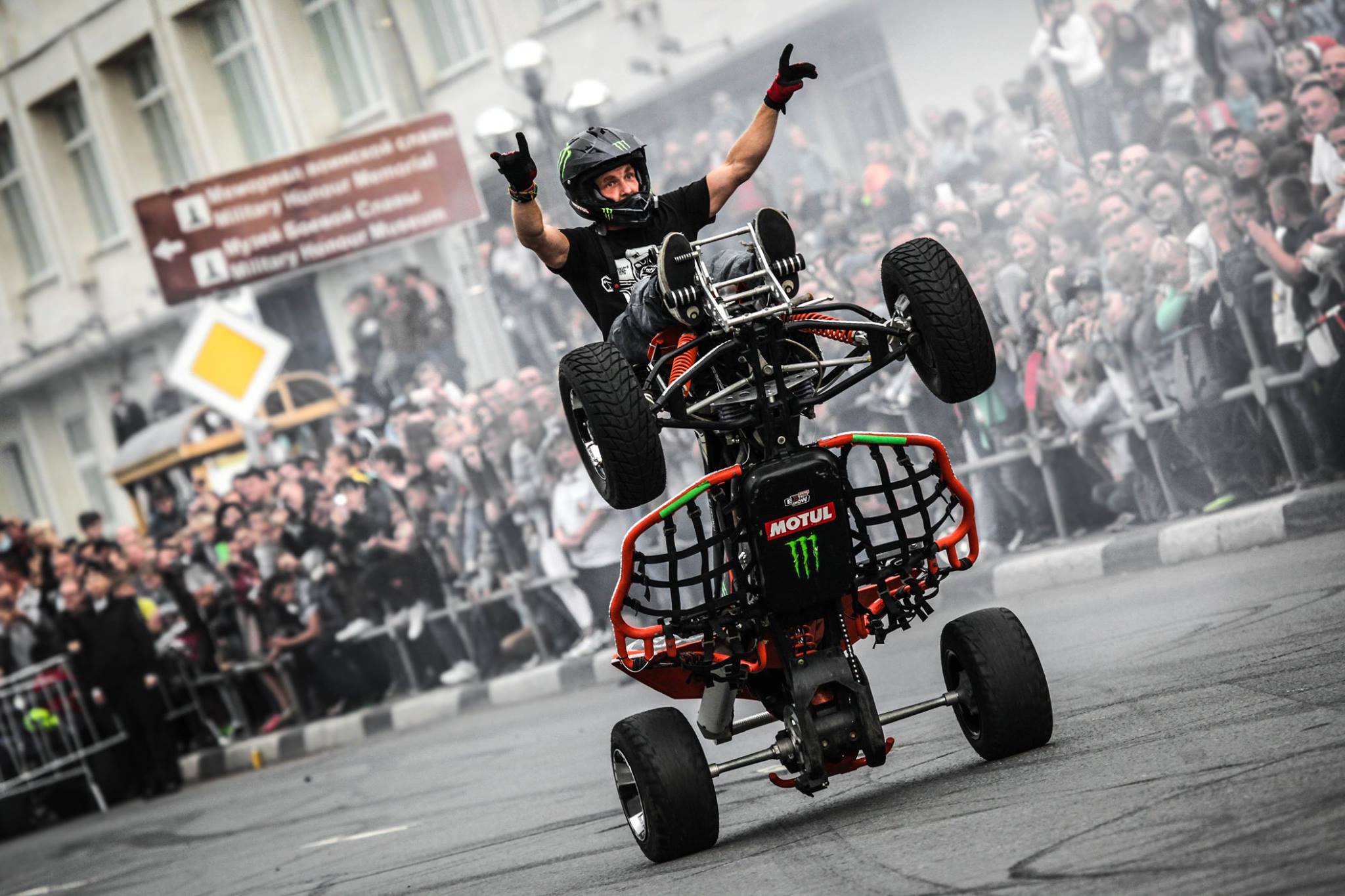 How's this year looking? Do you have many events coming up?
This year, due to the pandemic, the number of events has decreased so much. I just hope that later this year the pandemic will recede. I wish health, happiness and smiles to everyone.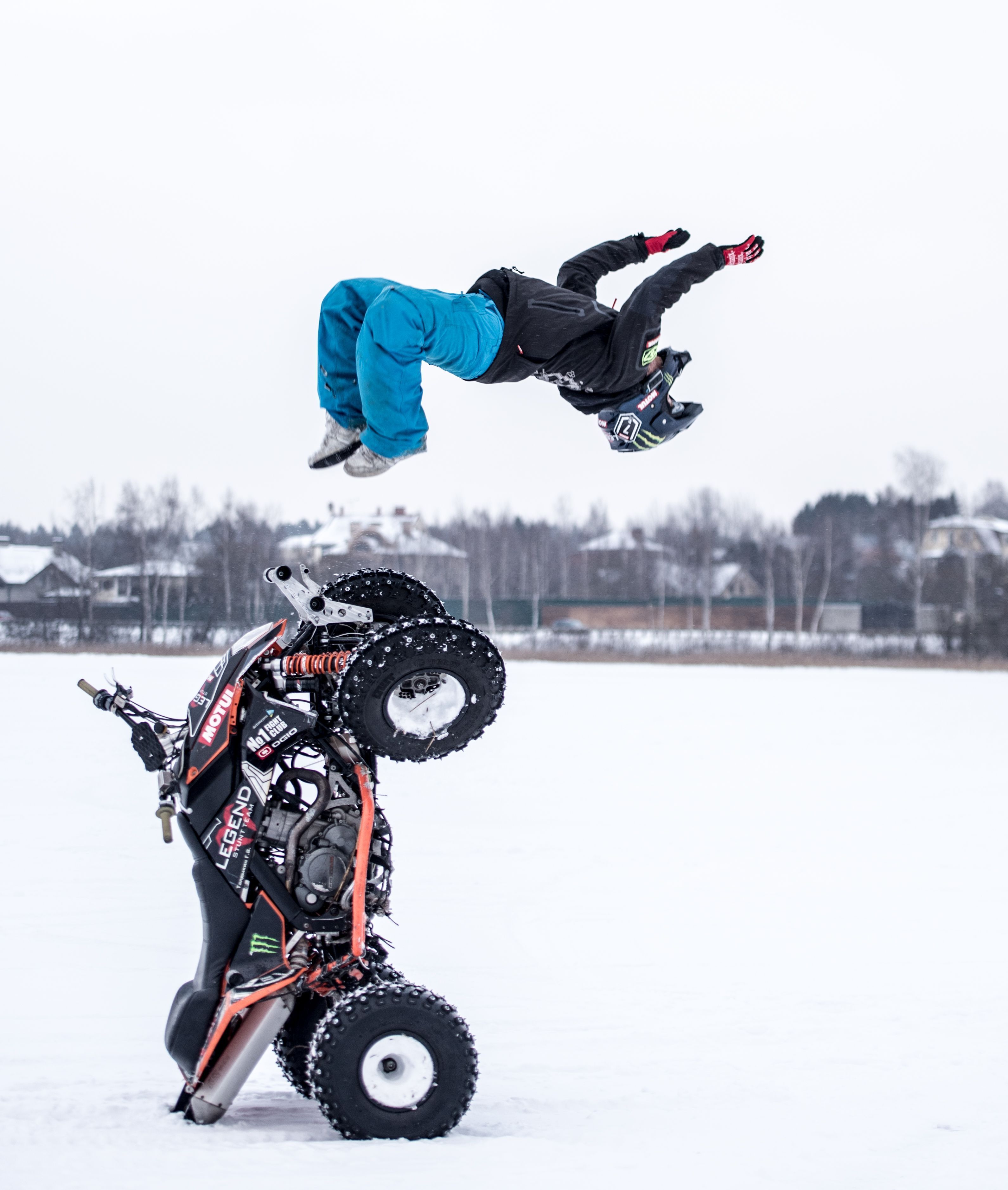 Watch their really cool winter video here: