Find stories, riders,
ambassadors

Motul
08 July
It's picture graced the bedroom walls of fans all over the world. And on the track, where it competed in drag and wheelie battles, it was unbeatable. We're talking about Steve Burns' Motul-sponsored Spondon GSKR Monster, an aluminium-tube-framed muscle bike. Thirty years later, on the anniversary of that bike's build, one fan is replicating it… with a little help from Motul. We chat with bike builder Wayne Leach as he recreates a Monster.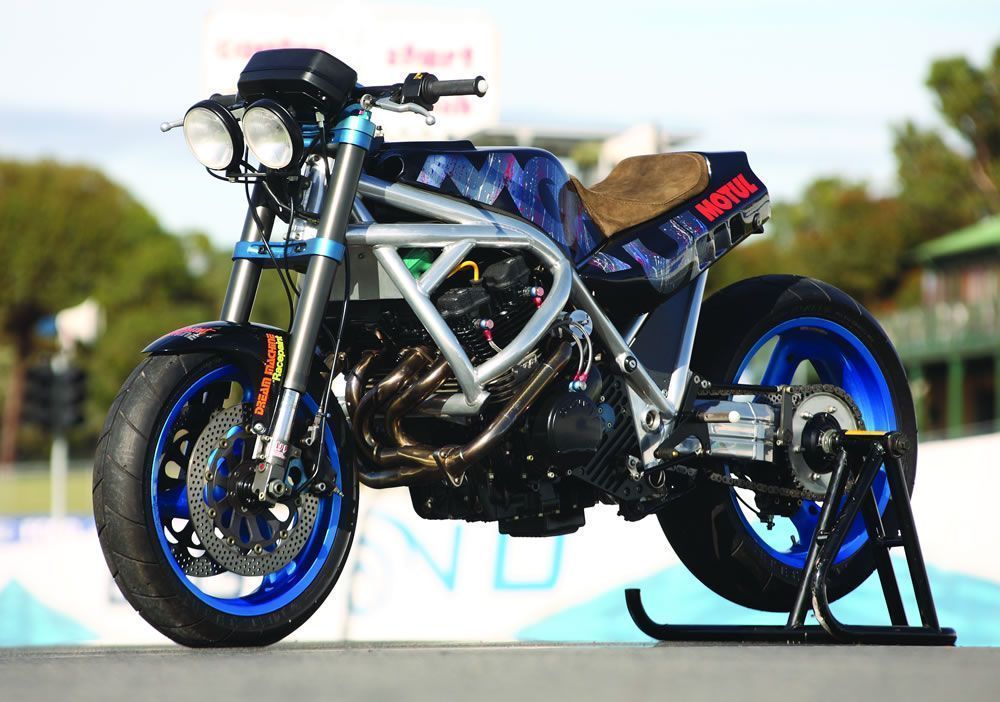 Wayne, the Monster is a rather famous bike. Can you tell is more about it?
I'm building a replica of Steve Burns' original Spondon GSXR Monster bike from 1991, which was sponsored by Motul. That was an iconic bike back in the day. It was one of those bikes everyone had on their bedroom wall. I'd always liked that bike and wanted to build something similar. A second-hand Martek GSXR came along for sale, and I bought it. And it's evolved from that. Steve Burns still has the original Monster. He moved from the UK to Australia a few years ago and took the bike with him.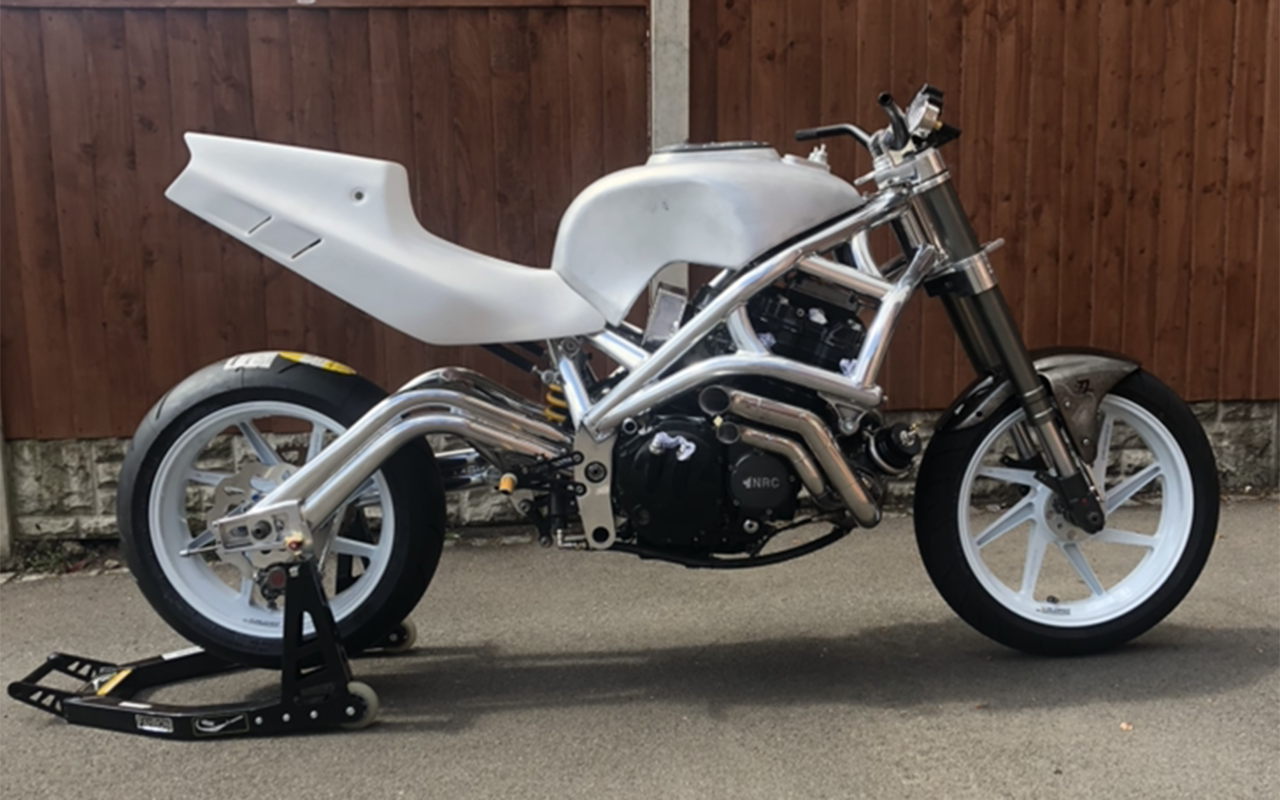 What was the bike used for originally?
Steve burns was a very well-known stunt rider. It was used for doing high-speed wheelies and drag racing. The competitions still happen to this day. We consulted Steve when the project started to obtain his approval and he's very excited to see the end result. UK MOTUL importers back in 1988 sponsored Steve's drag racing (with 300V) so it's fitting that a modern interpretation has Steve's blessing. As 2021 is also the 50th anniversary of the 300V oil we are celebrating two anniversaries together.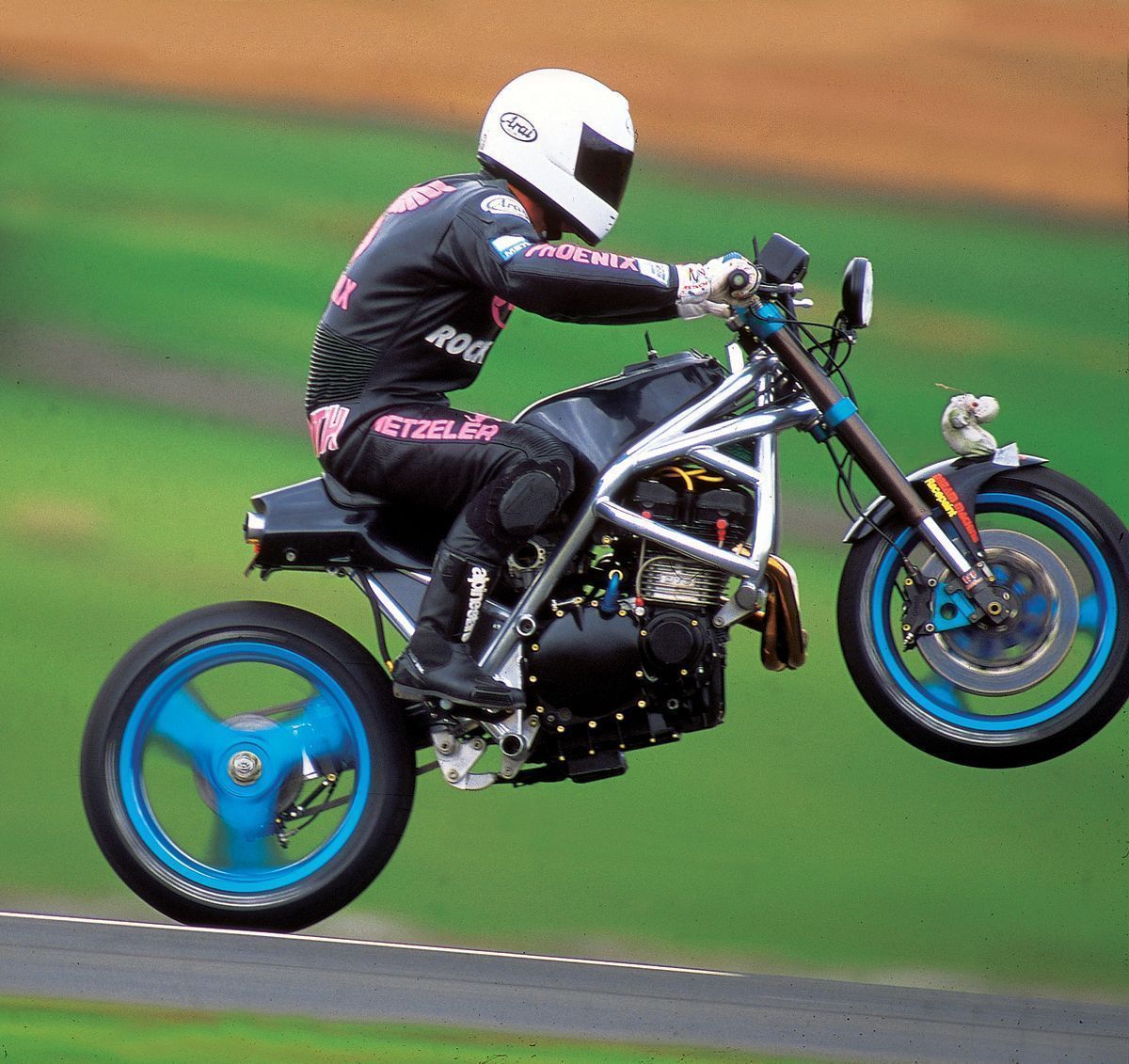 What are you going to use the bike for when it's finished?
It's going to be a road bike, but first, while it's nice and shiny and clean, it will be shown at the NEC's Motorbike Live show in December, which marks the 30th anniversary of the original bike that was sponsored by Motul in 1991. Next summer, I'll get it on the road. It's going to be a keeper. I've always wanted one of these bikes since the 1990s when Spondon was making these special frames. I also might do a bit of drag racing or high-speed racing with it, as well as take it to big bike meetings.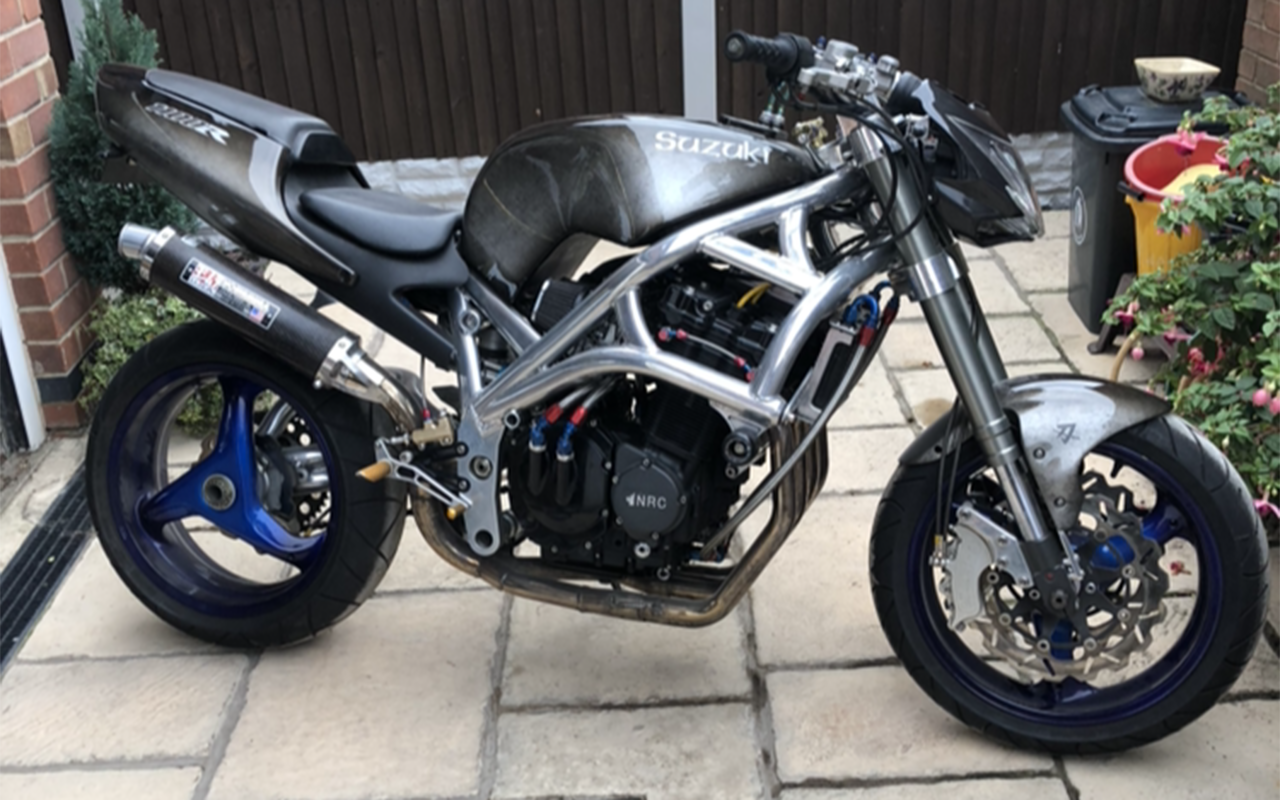 How's the replica build going?
We've had the bike for two years now. It looked nothing like what it does now. I stripped it down as it needed new bodywork and a turbo system fitted. I'm now rebuilding it again to look like Steve Burns' original Monster. I've also polished the bare aluminium frame.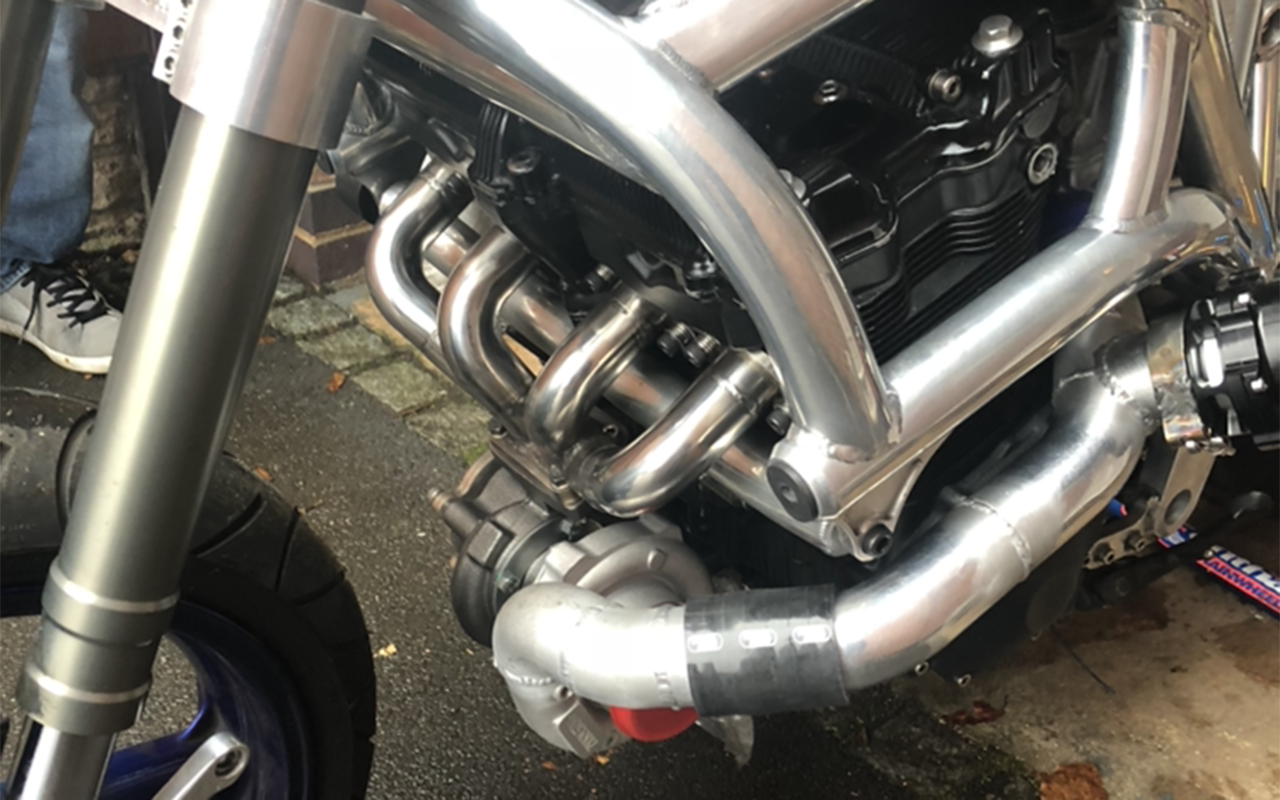 Like the original Monster, yours is powered by Motul as well?
Oh yes. It's all Motul. I've worked with Motul products a lot in the past. This Monster replica is going to have Motul insignia on it as well, like the original one had. It was easy to choose Motul – it's the market leader, is a good brand, and makes great oils. In the past, I used Motul when I built a Kenny Roberts' RD 350LC for Yamaha's 60th anniversary, which was shown on the Dunlop stand.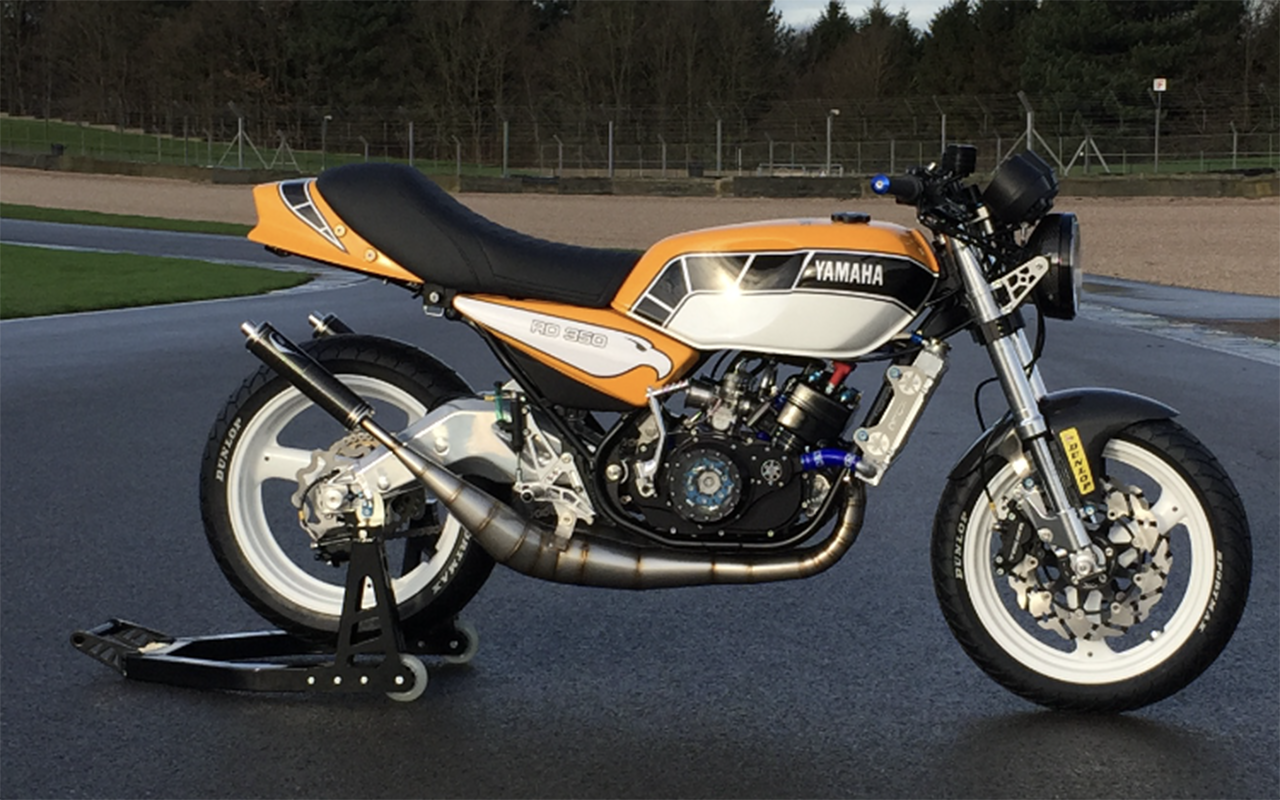 What's your background: is building bikes work or a hobby?
I've been a maintenance engineer for the past 20 years, and now I've started a new job building new machinery. I've an engineering background and I'm well used to building "specials". I've been doing these bike projects all my life. From 2000, I started building specials again. I pick a project up, have an idea in my head, and then build it. They've all been in magazines and at shows because I build them to a high standard.